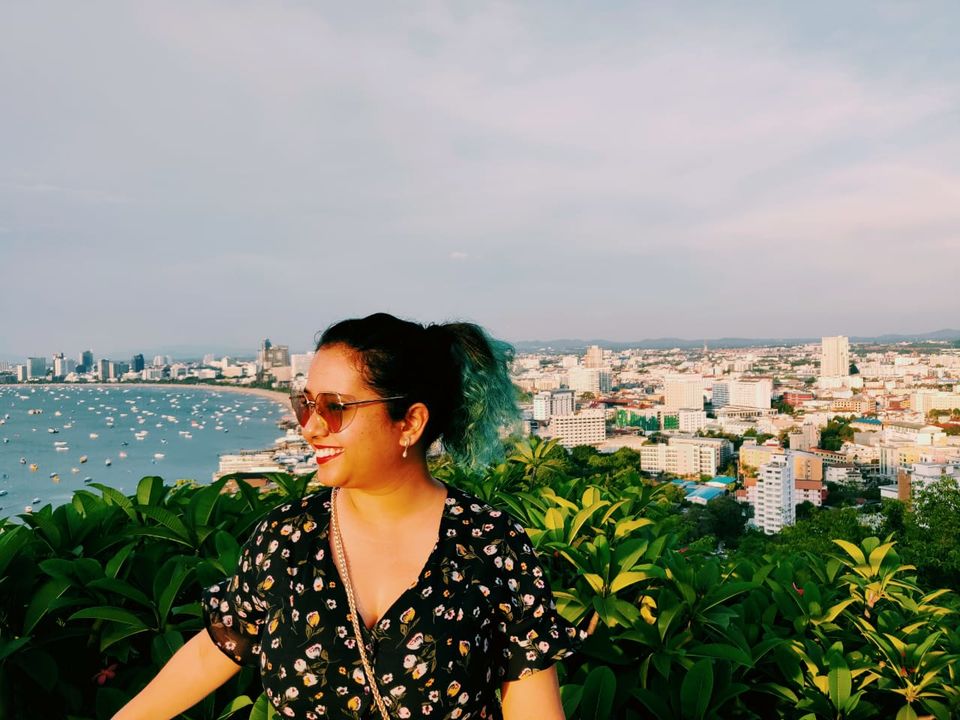 My journey to Thailand brought some of the most breathtaking and electrifying experiences so far. Although, I have been to some of the most beautiful beaches in India but celebrating a strange festival on an alien land is altogether an offbeat experience. My first two days of the trip were happily ended in Phuket; Now the adventure landed at my 2nd destination i.e. Thailand's coastal city Pattaya.
Pattaya is the hub of all the adventure activities that you are looking in your life. Filled with relishing food, water activities, and hub of massage parlors. I landed here on 3rd day of my trip and it was altogether an adventurous experience for me. Booking a cab from Phuket is easy and you will get many tours and travel shops nearby your hotel. There's one thing you can do if you want to book your cab in advance. A website named 'KLOOK' helps you to book a cab and also tickets for various places you are visiting within Thailand. It took my flight 1 hour to reach Pattaya from Phuket.
HOTEL: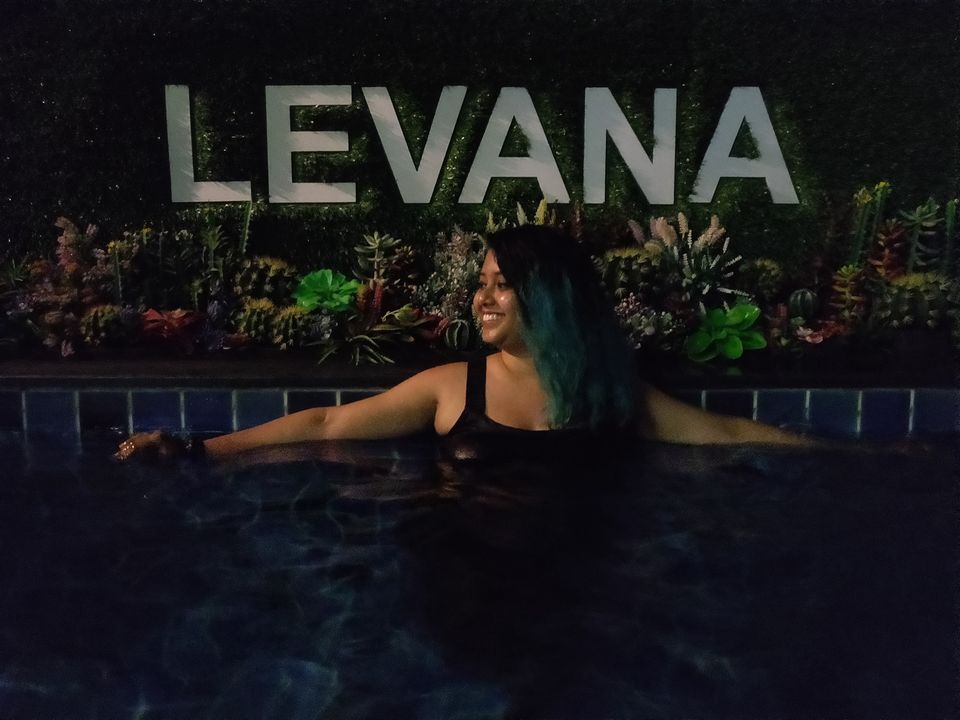 My hotel was pre-booked through MakemyTrip so it was quite easy for me to locate it. Situated nearby Pattaya beach, my hotel LEVANA was a mushy-mushy treat for me. It has all the positive vibes that you are looking in a hotel. Although you won't be able to witness the sea coast from your room, but the top floor's swimming pool proves to be a cherry on a cupcake. The price is not more than 2500 a day. Moreover, the hotel staffs are a lot more than helpful and caring. They are well-behaved with serving some low-cab dishes in their breakfast. If you are a vegetarian, then you can have toast, fruits, rice, milk, and juices.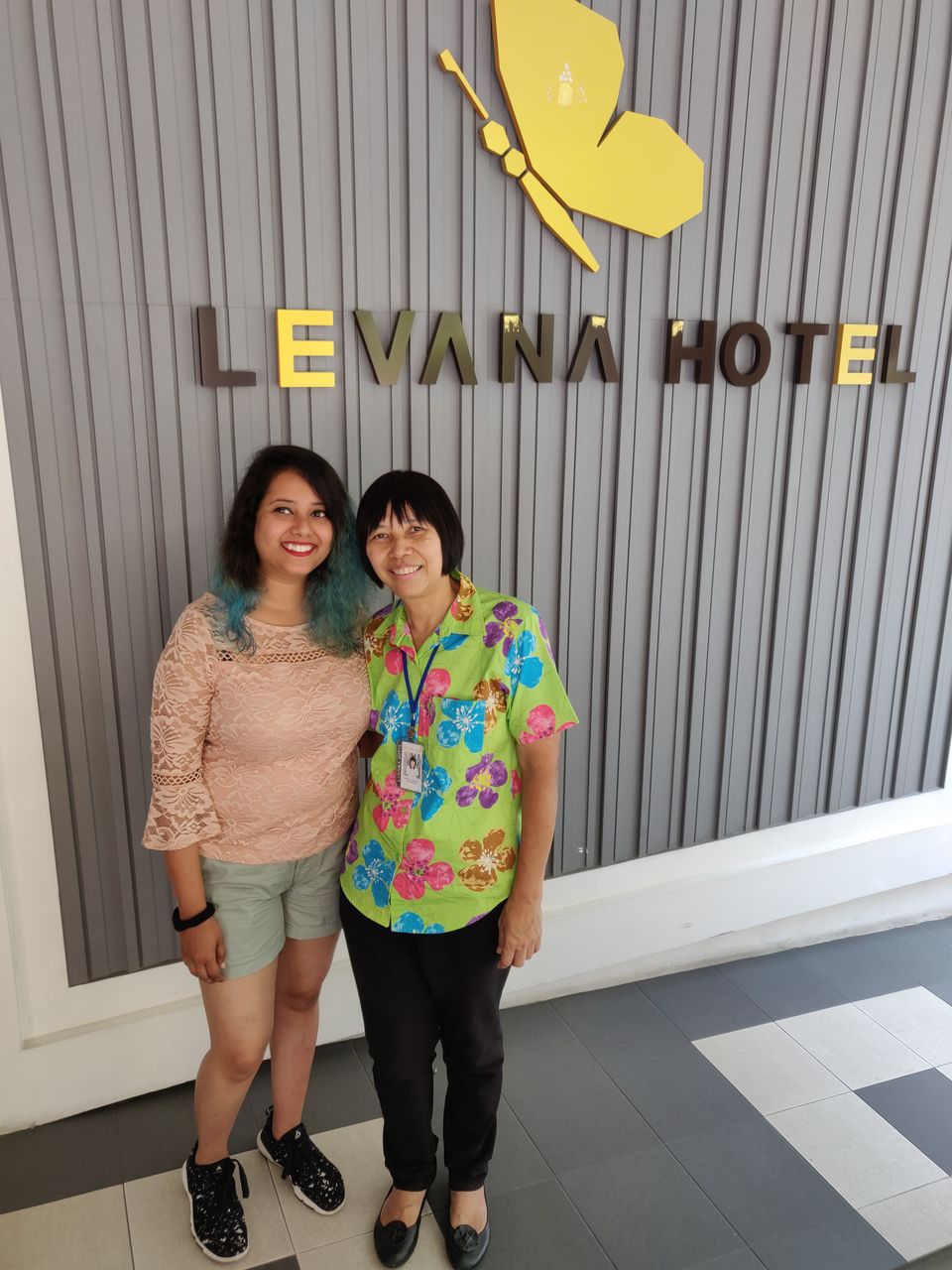 The hotel staff was so nice that there was a lady named AUNT MORE. When she offered me some of the delicious non-veg dishes but I refused to say that I am a vegetarian. She ordered her chef to make a bowl of fried rice including only vegetables. And That was just for me! That too Without charging anything! So yes! AUNT MORE is an important factor of my mentioning so much about the hotel.
PATTAYA STREET: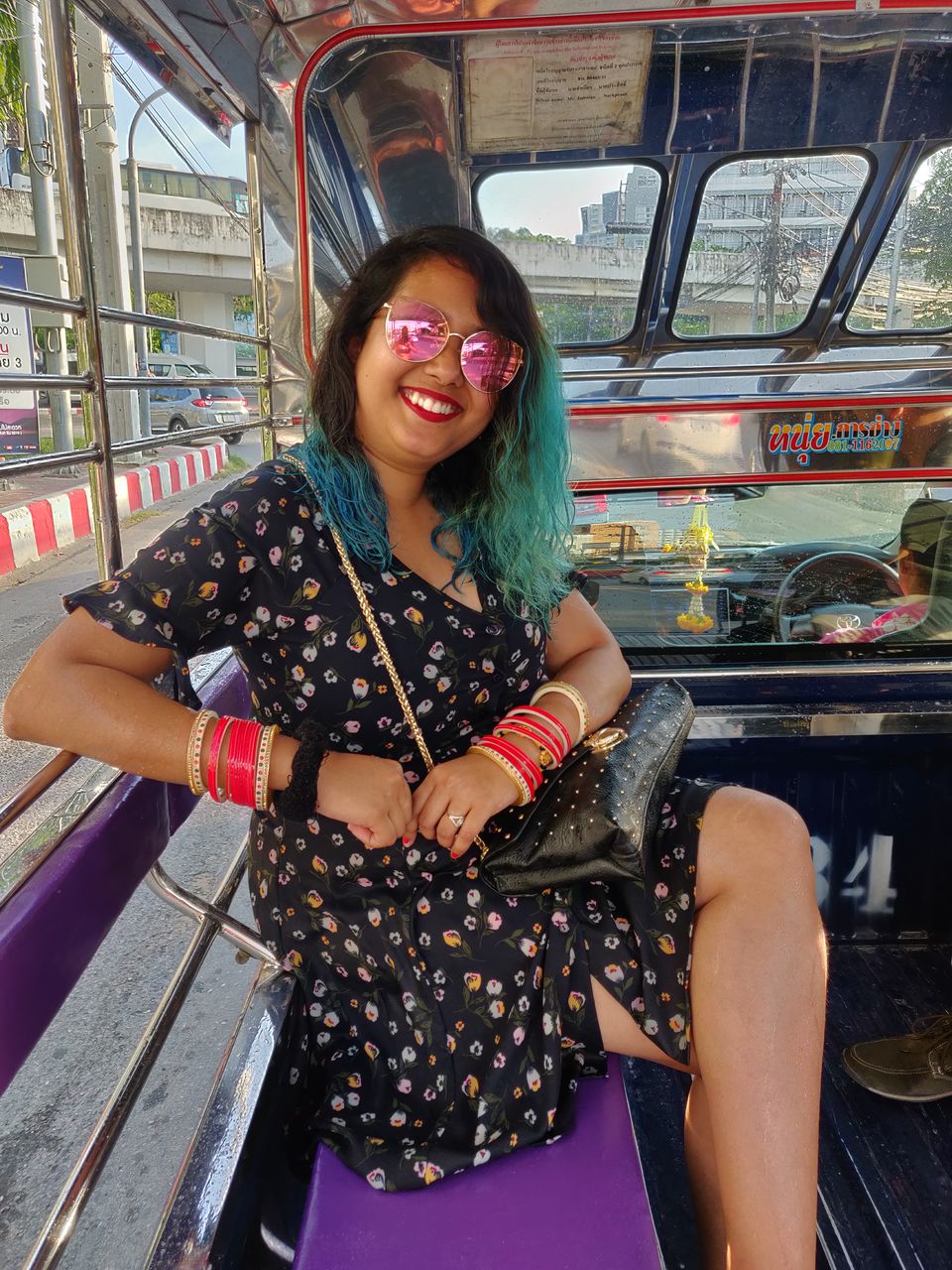 Splash! Splash! Splash! Even In Pattaya, we couldn't get spare from the Songkran madness. The people were gathered on roads and throwing water on each other. Pattaya was the worst! Chill! If you are a Holi freak then you will love it! TUK TUK was easily available for me right outside my hotel. I went to so many places in Pattaya, including, (Beach was not in the list here as I already covered it in Phuket) Khao Pattaya viewpoint, a sanctuary of truth, Alcazar Cabaret show (One of the best cabaret show I have ever witnessed), and many other places. All these places are all together nearby my hotel except viewpoint. If you are planning a trip to Thailand, then make sure whether or not you want to be part of the Songkran festival. Because the festival takes place in one of the most humid months of Thailand i.e. April. So better to plan your vacation between October-February.
Khao Pattaya viewpoint:
The highest viewpoint in Pattaya has an amazing and overwhelming view from the top. The Khao Pattaya viewpoint is the dazzling panoramic view of the whole city where you can get some of the most stunning and classic shots. If you love to spend some time alone sitting on the edge of the viewpoint, then this place is the perfect one!
Pattaya walking street
If you want to enjoy the nightlife in Thailand, then Pattaya is a superb option. Street bars with strip dancers is one of the worth giving shot on walking street. Don't worry its safe in terms of everything. you don't even have to book a table before visiting any bar. Just drop your feet and enjoy the sexiest dancers of all time. But be careful because they might tempt you for money! It is the busiest and biggest party spot in Thailand, so don't ever miss it if you are there. The sheer beauty, seductive dance performances, flirtatious dancers, and some fine wine. That's all you need for a Shangri-La experience
Food
Just like Phuket, Pattaya is also a hub of delicious cuisines. Must have's are street dishes like prawns, crab, lobster, squid, and many more awaiting. One thing that's refreshing about Thailand is that you can choose your own choice of meat and it will be cooked in front of you. So, what else can be as fresh as these cuisines?
Alcazar Cabaret Show:
Extinguishing light show, sexy trans dancers, and some of the most entertaining music of the year, the Alcazar show is a must watch show in Pattaya. you will not regret visiting this show. Believe me, you would have never seen such gorgeous and beautiful trans in your life.
They were so beautiful that you can't even take off your eyes from them. Alcazar show is one of the dazzling show you have ever seen with energetic acts, extravagant costumes, and bright colors. The amazing thing about the show is that the show is divided into 3 musical parts and one of the parts is a Bollywood number. So yes you are going to enjoy it a lot!