I used to see it only on postcards and books and I can't believe that I finally had a chance to witness its beauty for the first time in person, the Puerto Princesa Subterranean River National Park -- a UNESCO World Heritage Site and one of the New 7 Wonders of Nature.
Well, a Puerto Princesa getaway is not complete without going to the Underground River.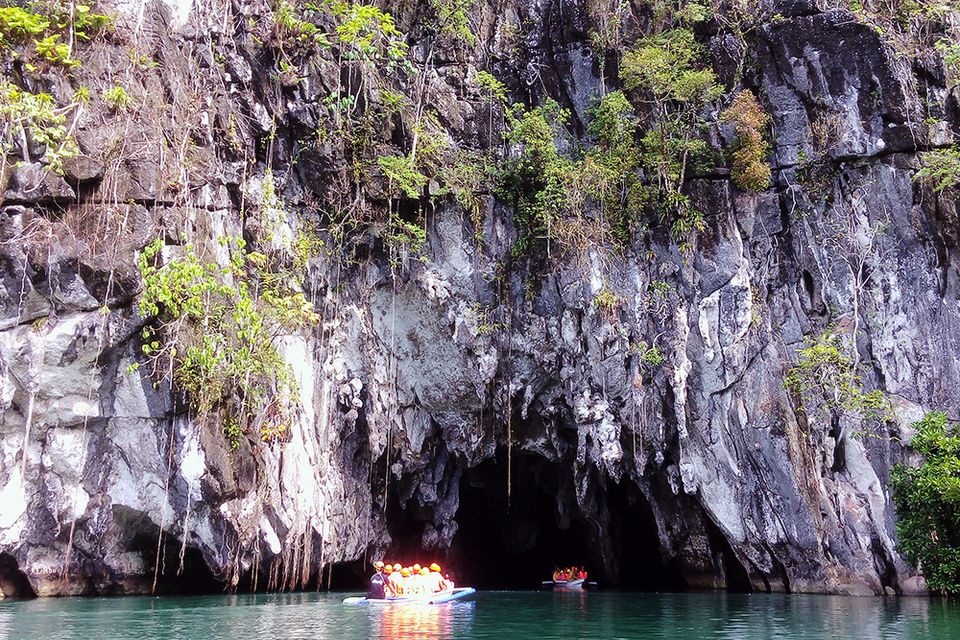 HOW TO GET THERE?
The Puerto Princesa Subterranean River is located in a national park in the Saint Paul Mountain Range on the western coast of the island.
Before going to the Underground River you must secure a permit first one day before your trip at the Underground River Booking Office (or the earlier the better). The Underground River can accommodate only 900 persons per day. A no permit no entry is strongly imposed so I advise that you secure a permit first.
If you are booked in a hotel, you may ask the reception staff if they offer any Underground River package tour or you may book online at the Puerto Princesa Underground River site.
From city center
Travel to Sabang in Barangay Cabayugan via a jeepney or a shuttle van. There's also several public transportation you can take from San Jose bus terminal going to Sabang. It's a 2 hour journey from the city center.
At Sabang Wharf, register at the Tourist Information Center at least an hour before your schedule and prepare for an environmental fee. While waiting for your boat you may opt to grab some refreshments from the vendors around the area but don't get too far away. You don't want to get left behind, do you?
Here's an amazing view of Sabang, Puerto Princesa, Palawan.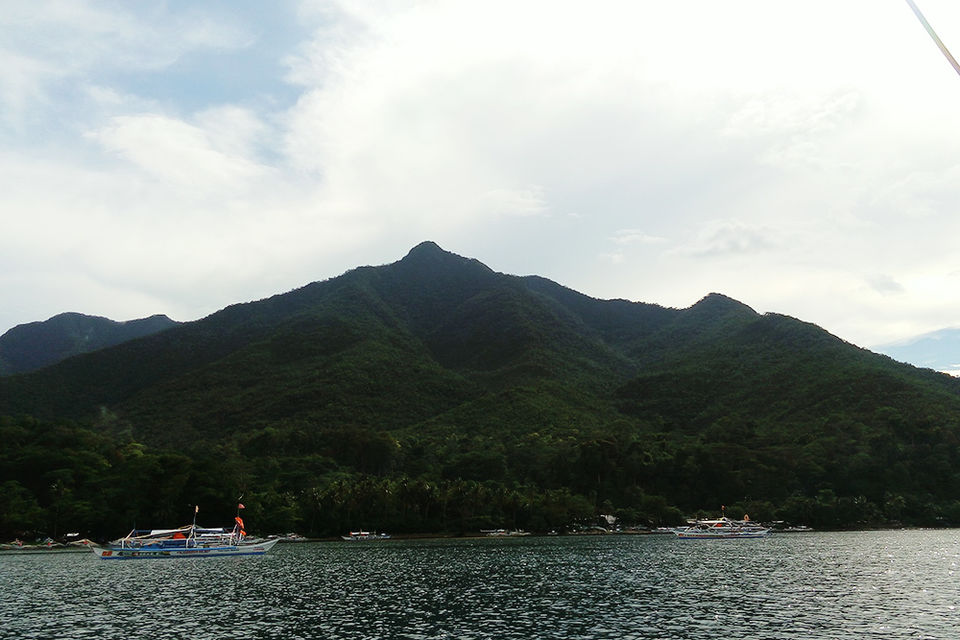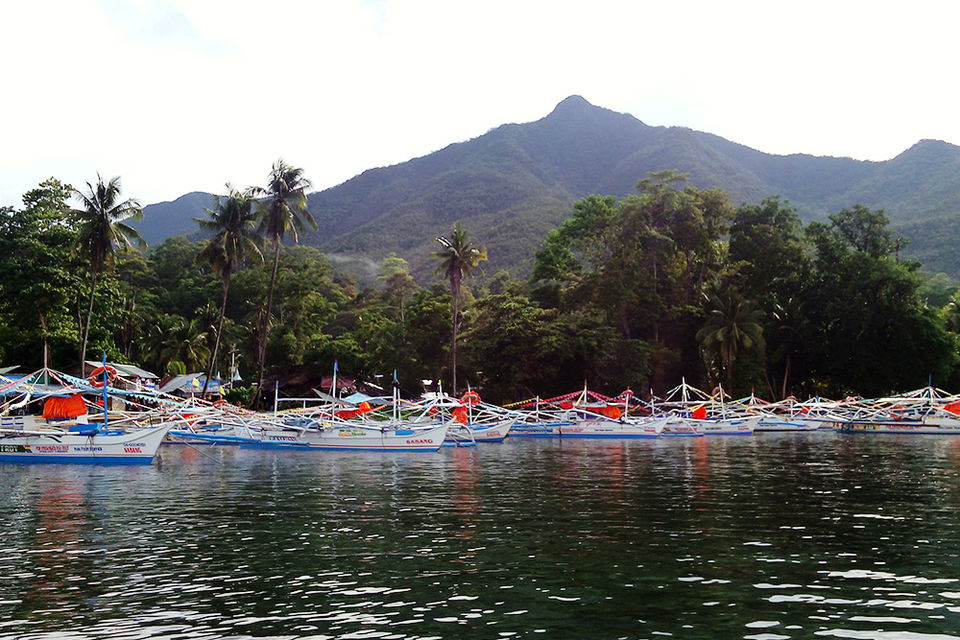 From Isla Felomina
I strongly suggest that you try snorkeling and/or diving in Isla Felomina in the morning, before heading to the Underground River in the afternoon, like we did.
After our lunch (which was deliciously cooked by the locals) and snorkeling experience in Isla Felomina, we took another 40 minute boat ride to the Underground River.
It was raining hard when we left the island, that no one even dared to bring out their gadgets to take photos. Our things got all wet. Lucky for those who brought a dry bag. So yeah, note to myself, invest in a dry bag. Ha-ha. Luckily, Christian had a garbage bag in which we placed our personal belongings.
THE UNDERGROUND RIVER
The boat dropped us at the famous Underground River signage. There were a lot of tourists also visiting the place. It was still raining. I think that the tourists were looking at us (probably amused) because we were the only ones who were dripping wet that time while they have their yellow rain coat on. But, we didn't care. Ha-ha.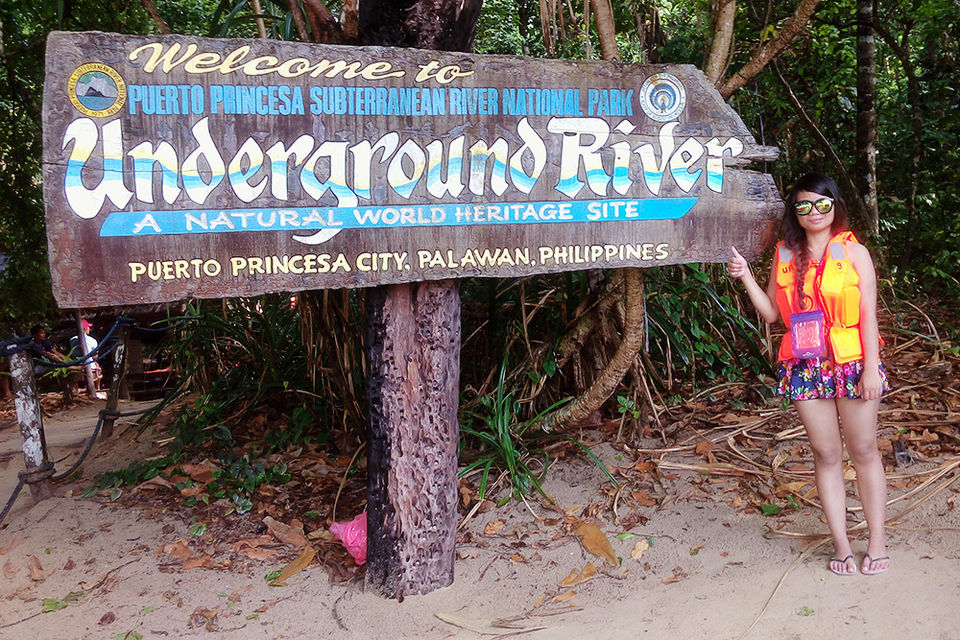 We took a little forest trek and finally we found ourselves awed at the mouth of the Underground River.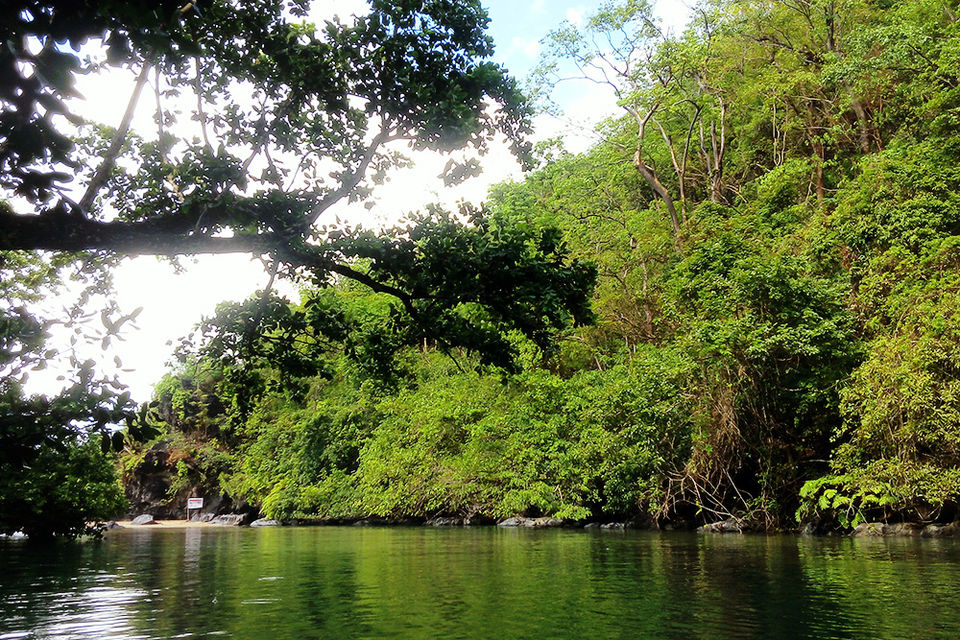 The locals in charge handed us one by one an audio device which will serve as our guide.
We took a banca and I sat with Jean in front. We had a boatman which also serves as our escort. Once we were all boarded, our synchronized audio device started to play as we entered the Underground River. Inside the Underground River, the odor of the cave is evident because of the creatures living inside the darkness. People, I'm talking about thousands (probably millions) of bats. But well, it is all worth it once you see the different rock formations.
As we entered, we were wrapped in total darkness. The only light we had was a flashlight held by our boatman. The pungent odor strongly increases once we got deeper inside. I can't explain what I am feeling that time. I am so mesmerized by its beauty. Yes, there were creatures here that haven't seen sunlight, even for once in their life.
After almost an hour inside, we headed back. The Underground River stretches so far that its deeper part still remains undiscovered up to date. Probably, there were creatures too waiting just to be discovered.
Look, I can finally see the light. And the sun is shining brightly. No more rain. Hurray! So we took this opportunity to snap as many photos as we can before going back to Sabang port.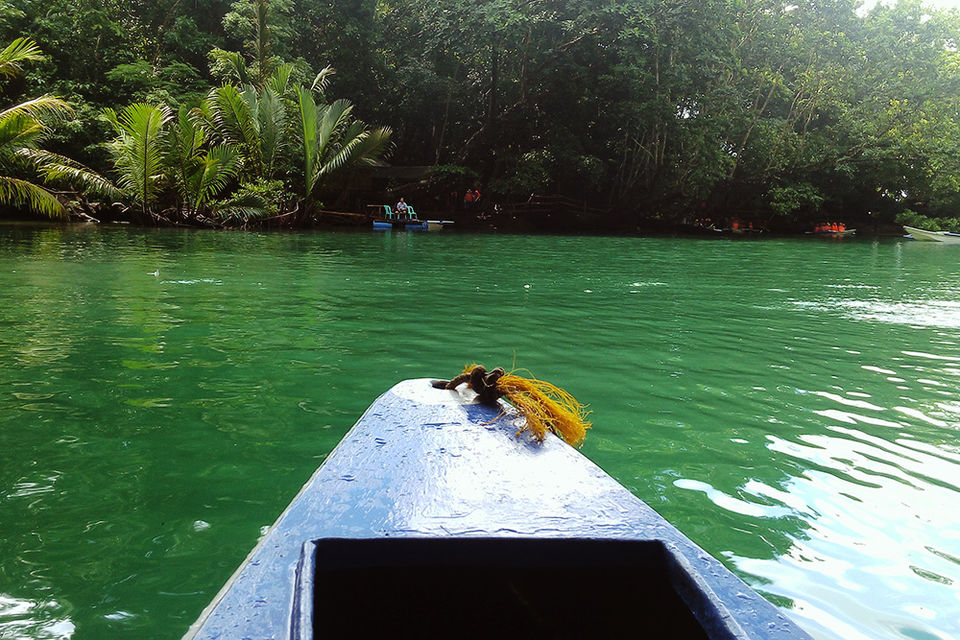 After the amazing experience inside, a camera man is on standby on site to take photos of tourists while at the mouth of the Underground River.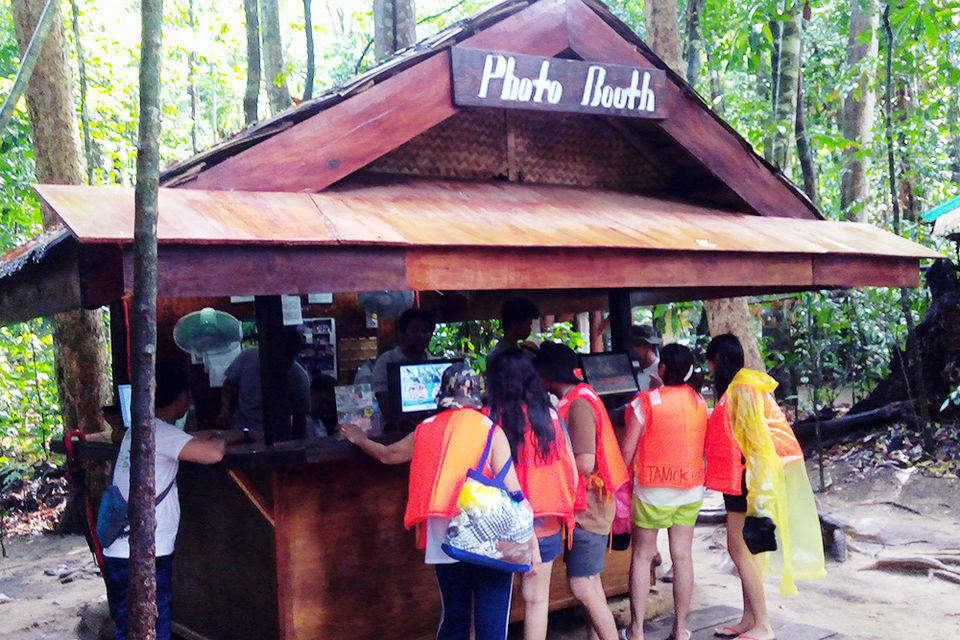 You can get your photos (captured by their camera man) at the photo booth for souvenir. Anypoo, you might probably be wondering how they setup their technologies on the island, everything is solar powered here.
As we headed back to Sabang, I just can't help myself but be awed by Palawan's beauty. I just don't want to leave Palawan anymore. And here are just a few evidences why Palawan is one of must see places in the world before you die.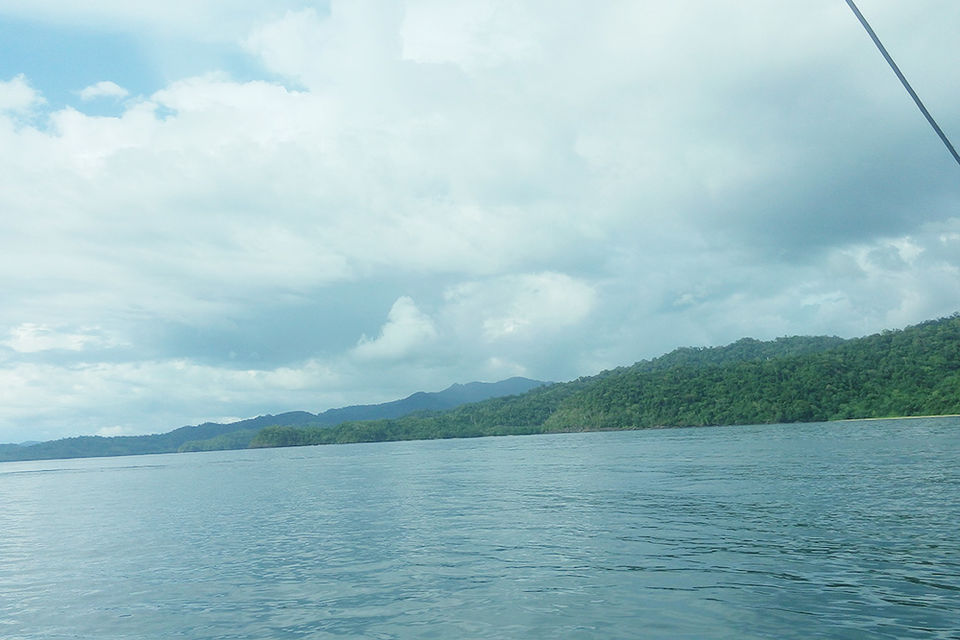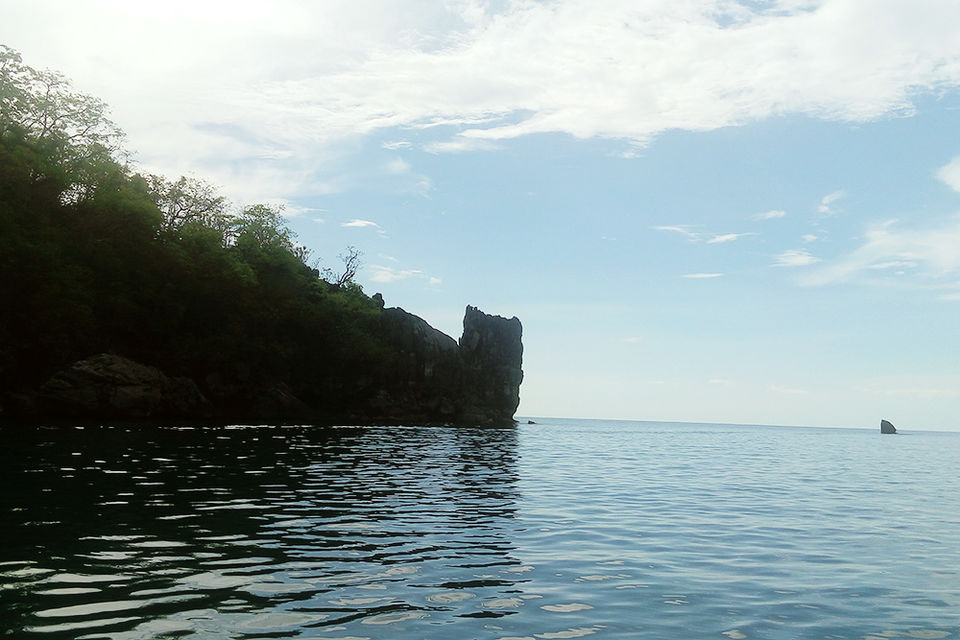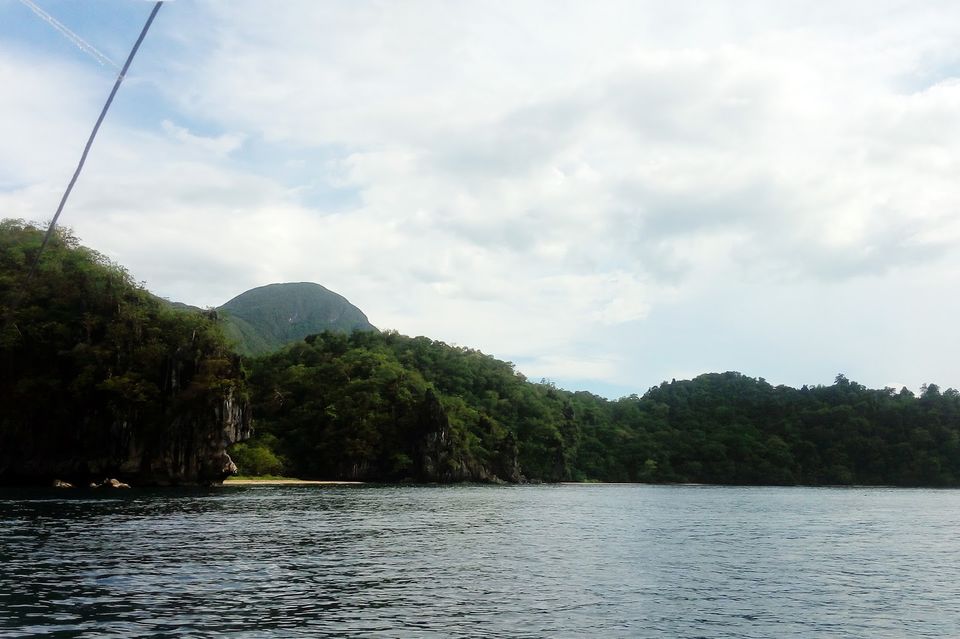 This blog was originally published on 'charlotte anne'