I am a mountain person. Well, I haven't seen a sea for ages. Yes, my friends, I mean this. The last time I went to have a taste of vitamin "sea" was in 2010 but didn't get a chance to swim or even dip my feet. I guess I was too chicken to get burned. Imagine, I stayed the whole day in a shade while my cousins happily swim and fish at the bay. Lame.
Anypoo, one of the highlights of our Puerto Princesa getaway last month was exploring a newly opened snorkeling and dive site just near the Puerto Princesa Subterranean River National Park. Crystal clear water, fresh air... An unspoiled paradise. I never knew this is where I will find Nemo and Dory up close and personal.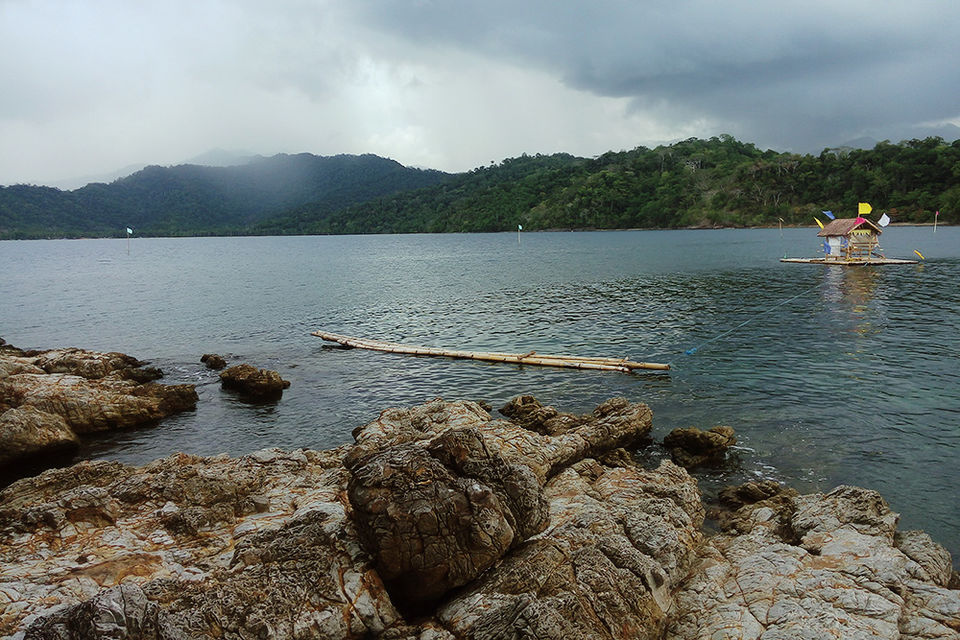 GETTING THERE
Isla Felomina, is located at Barangay New Panggangan (pronounced as Pang-ga-ngan), Puerto Princesa City, Palawan. To get there you will need to take a 1 hour boat ride from Sabang Port. The rental cost of a boat is PhP 3,000 ($64) that can occupy up to 10 passengers. The same boat you rented out will take you to and back.
While waiting for our boat, I took this opportunity to have a selfie. I posted this photo right away on social media with a tag at Sabang Port. Haha. Phone coverage here is strong so you don't have to worry about not getting connected.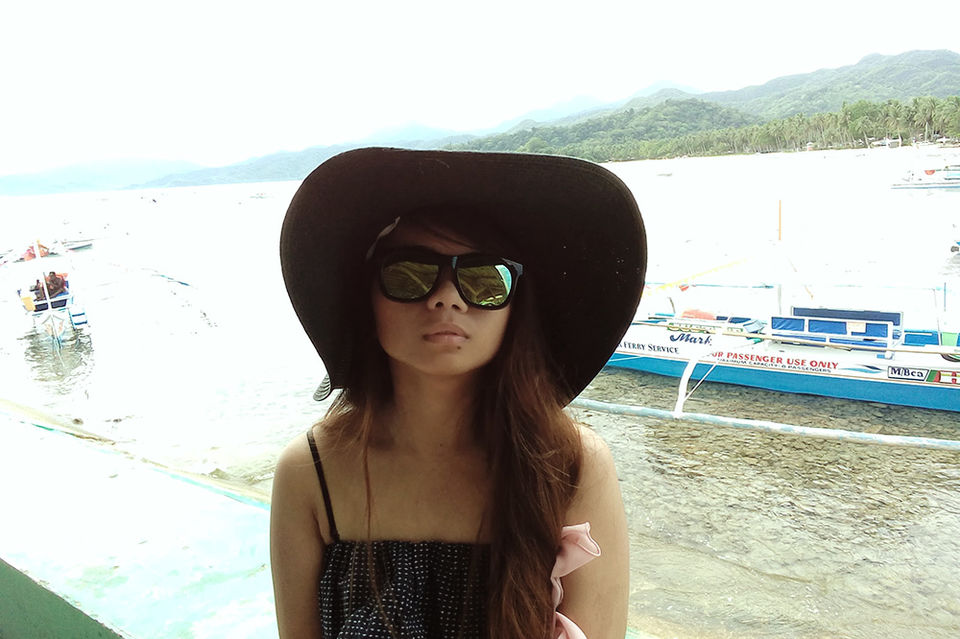 THE ISLAND
Before going to the island, you may contact Brgy. Captain Hipolito Lebios at (0950) 297 2477. The entrance fee is PhP 160 ($3.40) per person. There is an additional payment of PhP 200 ($4.25) if you want food to be served which includes desserts and fresh coconut juice too. The locals will cook the food for you. I strongly advise that you call them beforehand, preferably, 2-3 days before your arrival so they can prepare.
Hello Isla Felomina! I tried taking a photo of the whole island of Isla Felomina but our boat was moving too fast and here's my best photo of it. My apologies.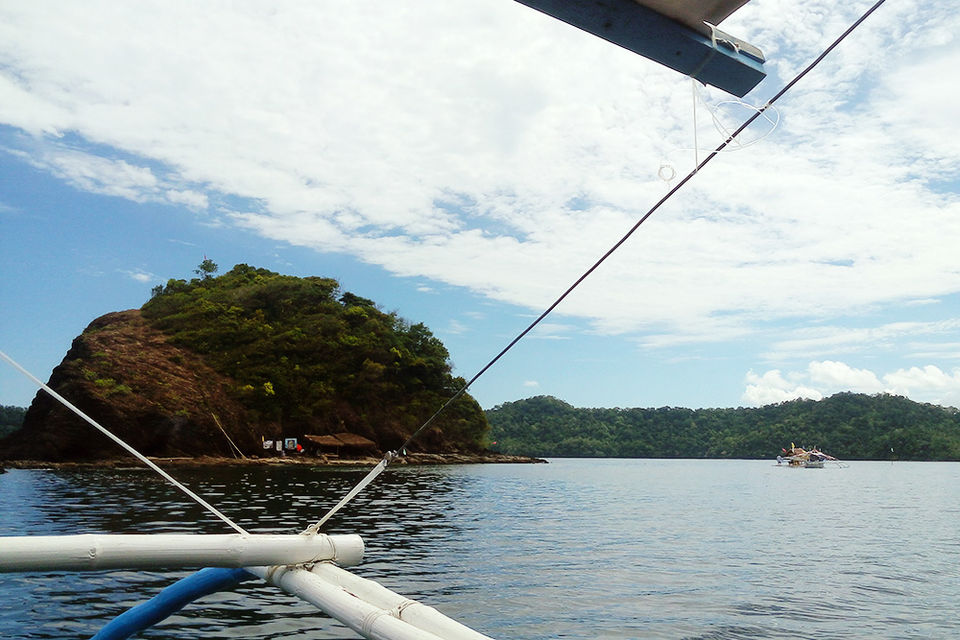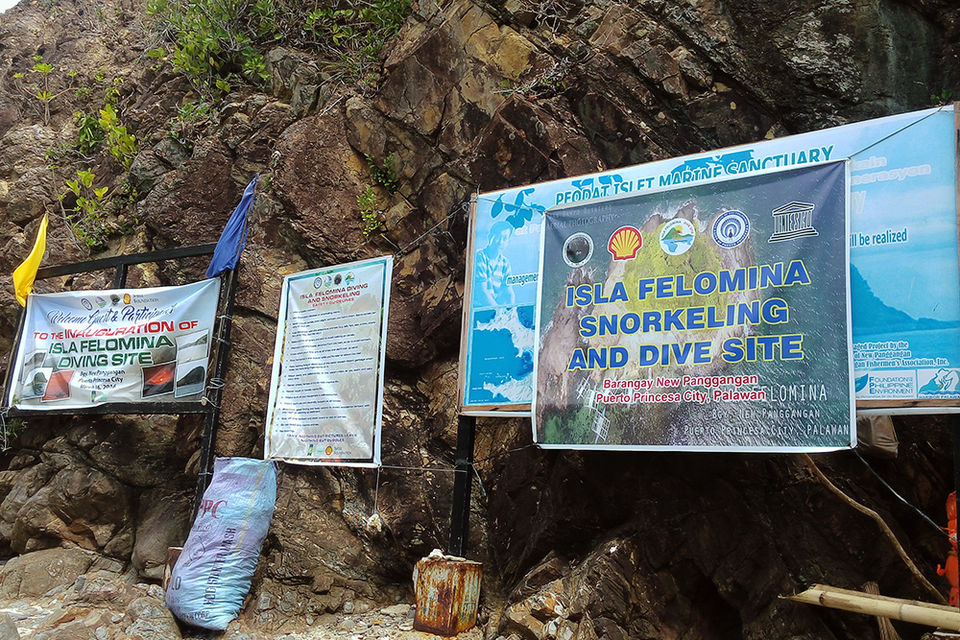 We arrived at the island around 10 in the morning and the locals welcomed us with smiles. They asked if we were hungry, but we said we would love to take a swim first because we knew that we will get hungry afterwards.
Look how crystal clear the water is. Sorry, I got an ugly feet.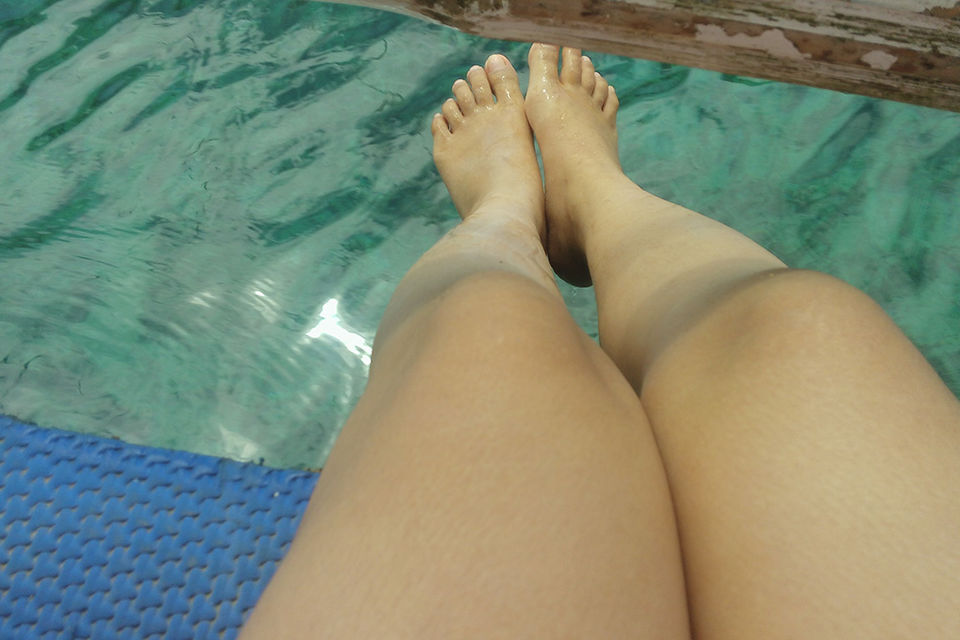 Isla Felomina Snorkeling and Diving Site just formally opened last March, so it is not known to many yet, not even to the majority of the locals of Puerto Princesa. They opened up to us that they don't have the funds yet for the necessary things needed for the site to run properly. So far, I suggest you bring your own diving or snorkeling effects, or you can rent a snorkeling gear for PhP 150 ($3) at Sabang Pier.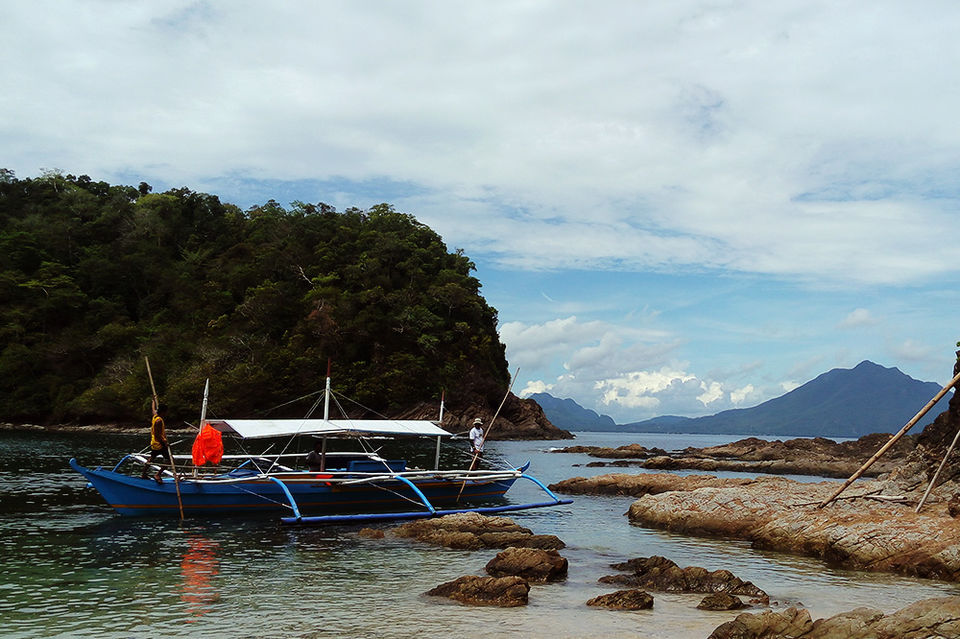 The locals who keep alive the diving site is currently supported by Puerto Princesa Subterranean River National Park. The locals of New Panggangan volunteered to commit their time and effort to maintain the site.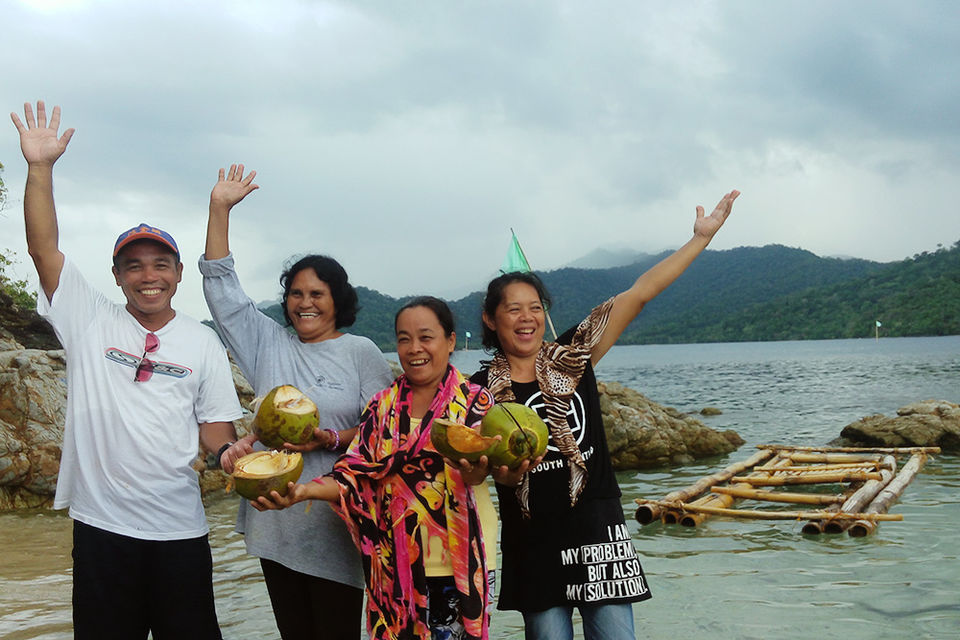 Believe it or not, this was my first time to try snorkeling. And yep, I'm not good at swimming so good luck to me. But with the help of a life vest and a bamboo raft which I depended my life on it, I somehow managed to get through. At first, I thought it was hard to breath under water using your mouth alone, but when I placed the snorkel on and tried to put my head in the water, well, it was not that hard. Just relax.
Oh my, the fishes are so colorful the corals are beautiful. Am I dreaming? I never knew this was gonna be so amazing.
I am tempted to film the beauty that I am seeing under water, but I don't want to risk my phone's life (it's not waterproof). Haha. Oh, I wish I had a GoPro or any underwater device that will allow me to film that time so I can let you have a look.
I saw Nemo, I saw Dory, I saw starfishes, and a lot more colorful glowing fishes under the sea. I don't want this to end. It is so beautiful.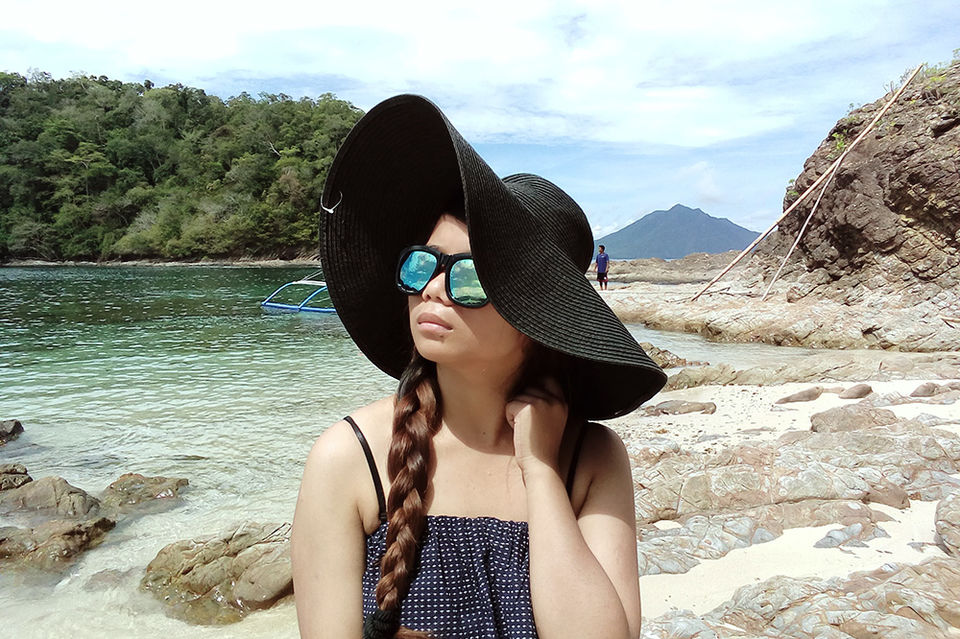 After a tiring yet satisfying swim with the fishes, we got hella hungry. Our lunch includes rice, tomatoes, onions, coconuts, and fishes which the locals catch fresh. The food was so amazing (especially the fish), my taste buds are satisfied and my tummy is happy. Yes, the fresh coconut juice is sweet too.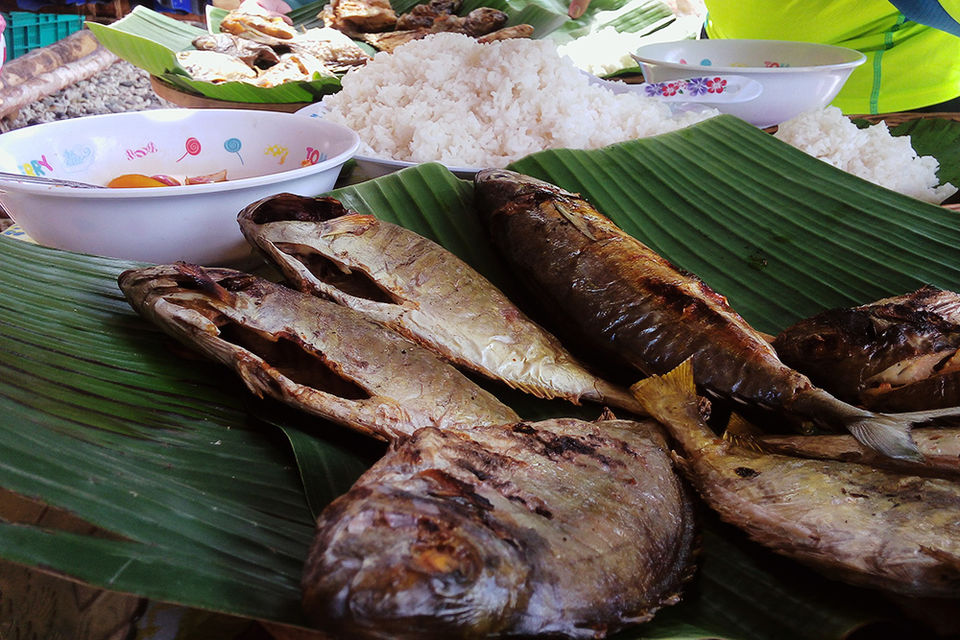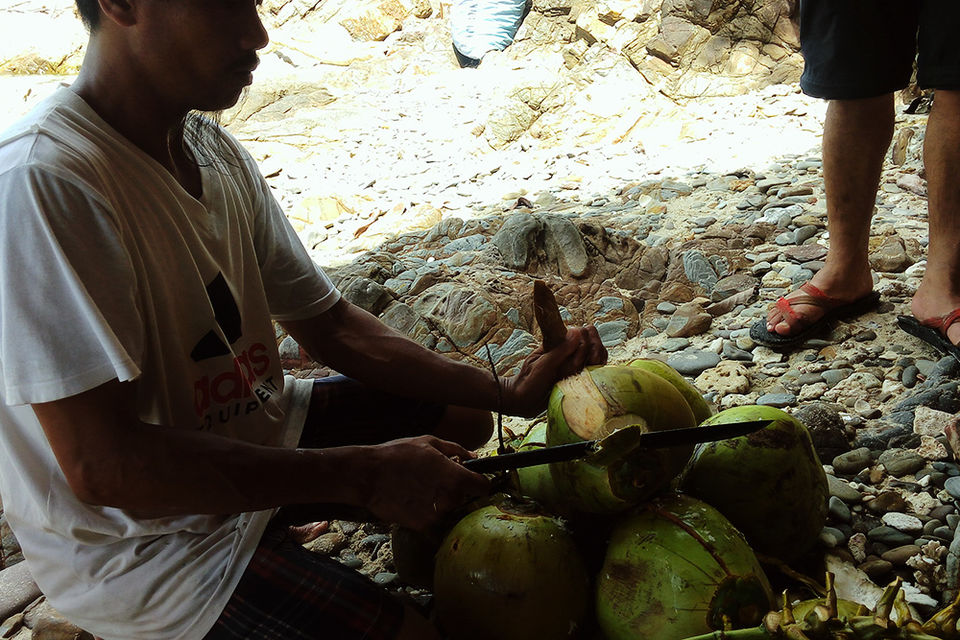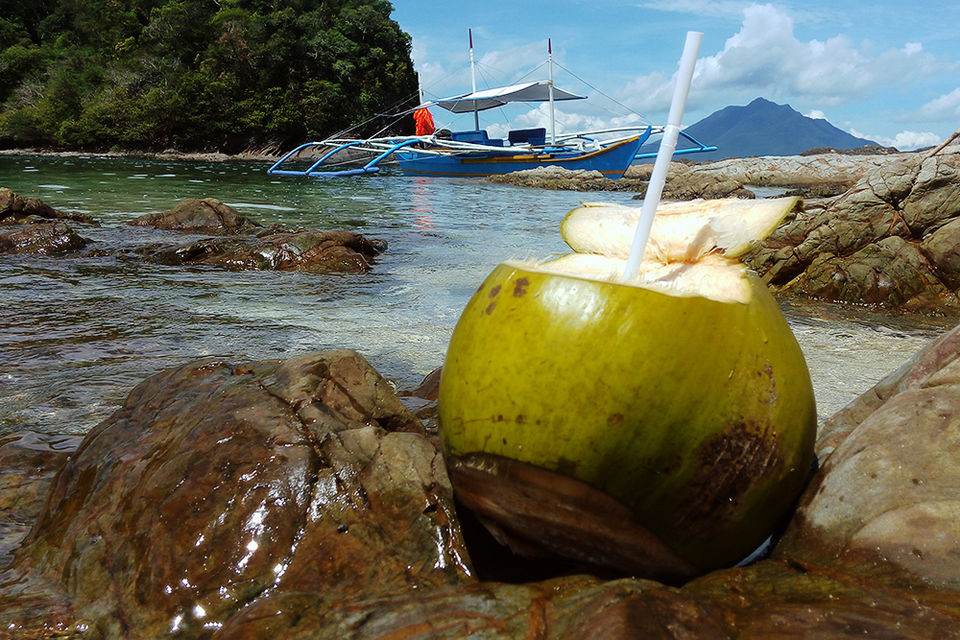 WHAT ELSE TO DO?
If you want to take a good 360 degrees view of the whole island and its surroundings, ask the local in charge to get you on top of the island. I didn't get an opportunity to get above because it started to rain. Check this photo from Lee, who got the chance to snap a view from the top here.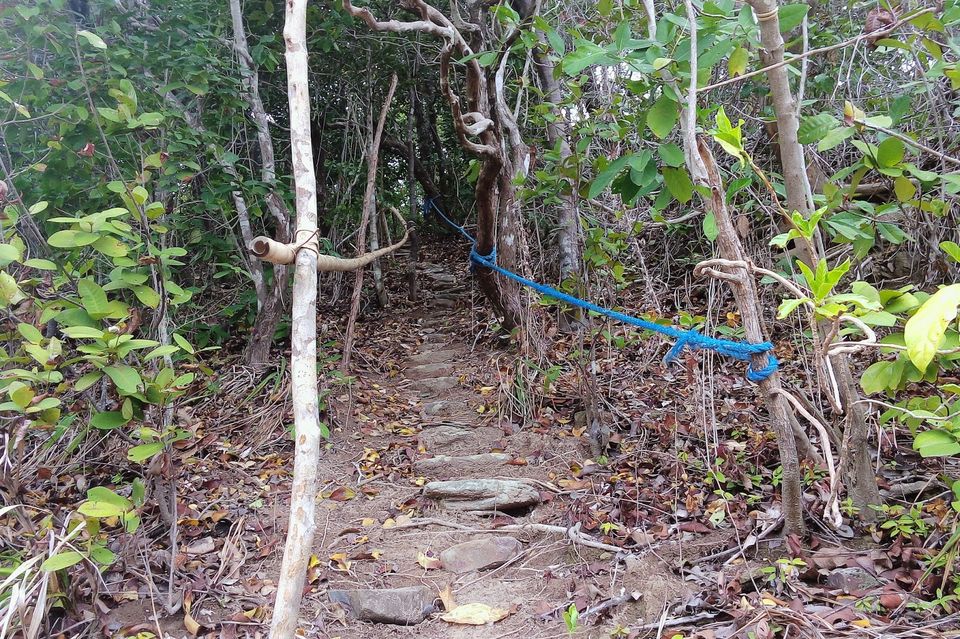 This was the best experience of my life yet. Trust me, it's okay to get " nakset" (sunburned) and all. It's all worth it. I suggest adding snorkeling and diving in Isla Felomina to your itinerary. It is best if you go to Isla Felomina first before heading to the Underground River Subterranean Park.