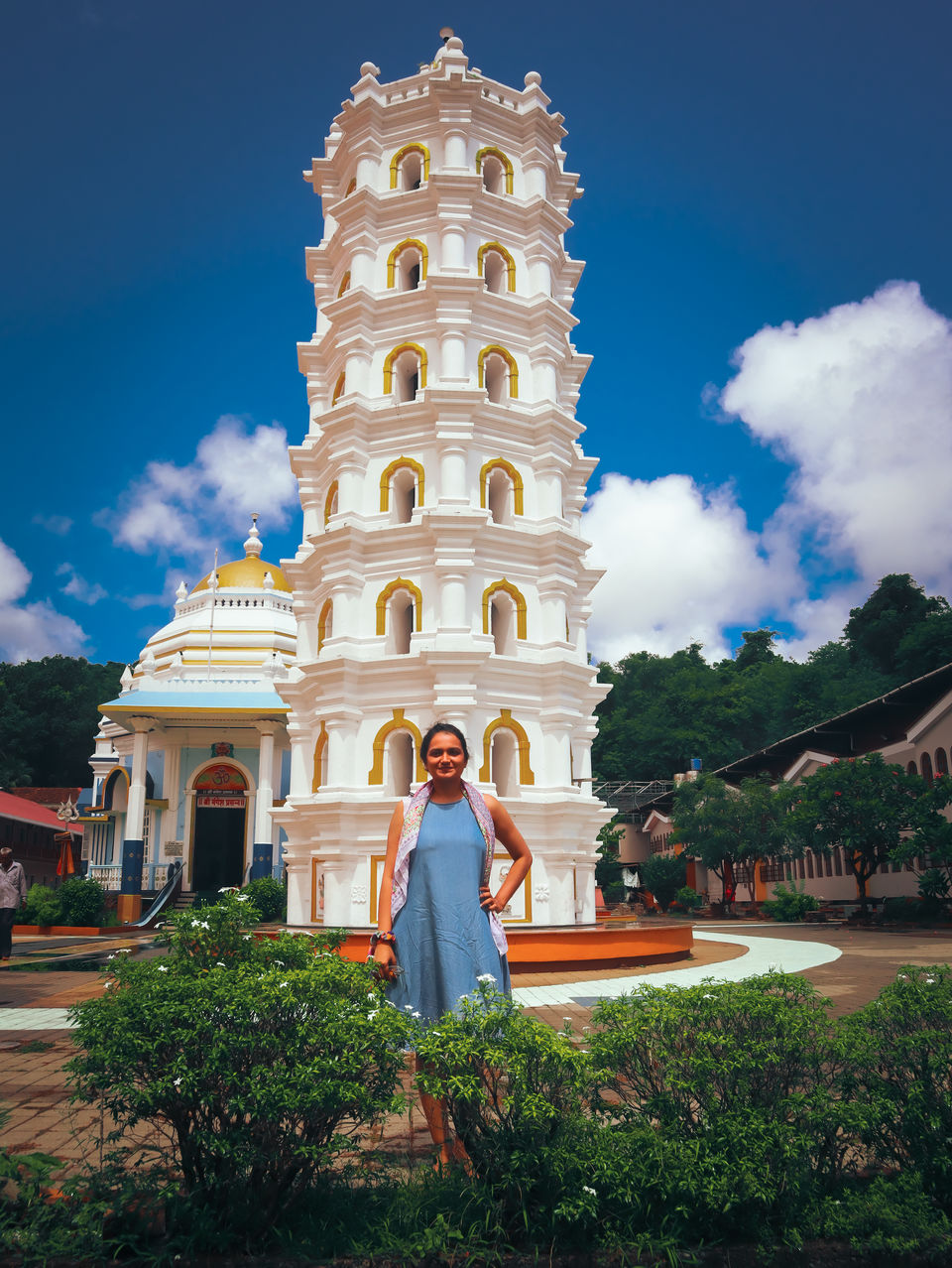 Shri Manguesh temple is located at Mangeshi Village in Priol, Ponda taluk, north Goa.It is at a distance of 1 km from Mardol close to Nagueshi, 21 km from Panaji the capital of Goa and 26 km from Margao.
This temple had its origins in Kushasthali Cortalim, a village in murmugao which fell to the invading Portuguese in 1543. Since the time of the shifting, the temple has been rebuilt and renovated twice during the reign of the Marathas and again in the year 1890. The final renovation occurred in the year 1973 when a golden kalasha was fitted atop the tallest dome of the temple. The main temple is dedicated to Bhagavan Manguesh, an incarnation of Shiva.
According to the legend, Shiva had manifested into a tiger to scare his wife Parvati. Paravati, who was frightened at the sight of the tiger, went in search of Shiva and cried out, "Trahi Mam girisha!Upon hearing the words, Shiva turned himself back to his normal form. The words "mam girisha" became associated with Shiva and over time the words got abbreviated to Manguirisha or Manguesh.
Daily rituals:
Like most temples in Goa, Mangueshi Temple has a large number of pujas being performed daily. Every morning, Shodshopchar pujas, namely Abhisheka, Laghurudra and Maharudra, are performed. This is followed by Maha-Aarti at noon and Panchopchar pooja at night.
Every Monday, the idol of Manguesh is taken out for a procession in the Palakhi accompanied by music before the evening Aarti.
.
Outside of this temple you can buy so many things in cheapest price like handbags,earing, god's statue and so many things.!