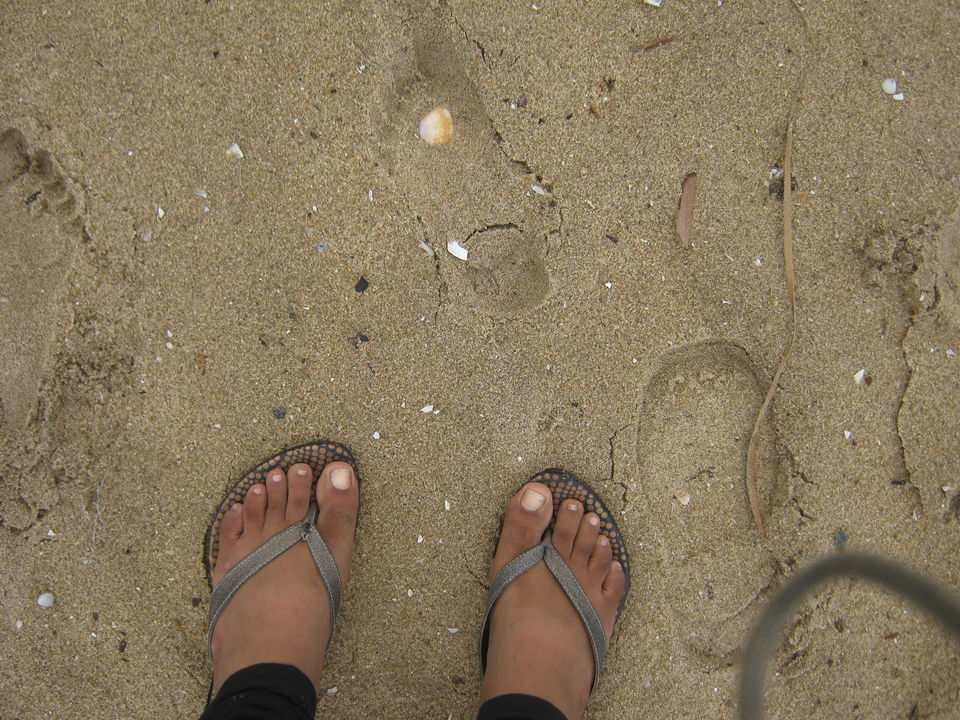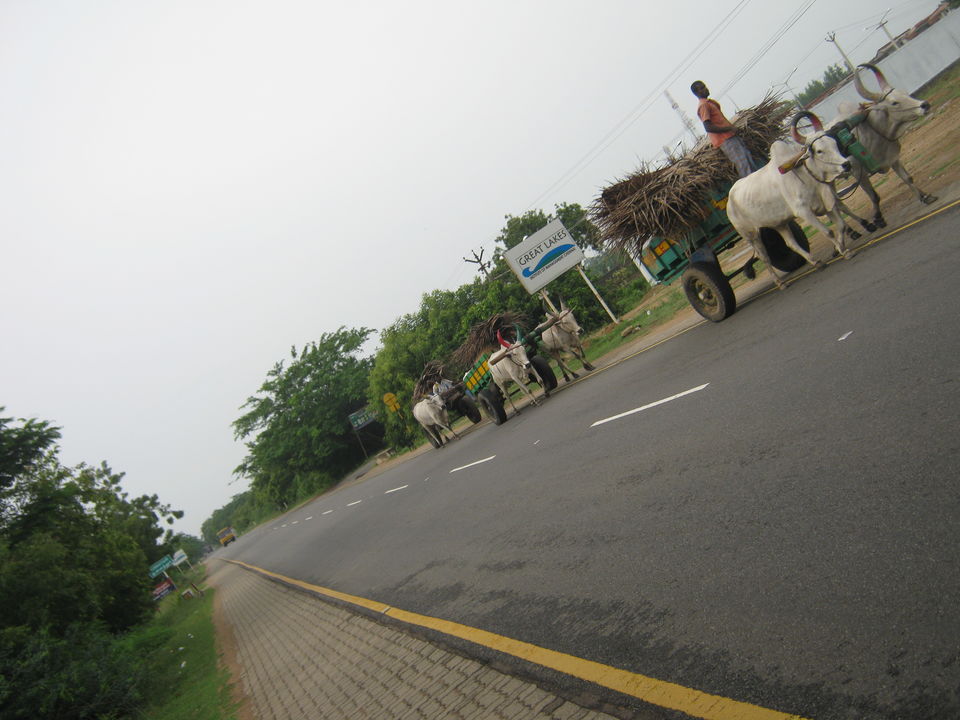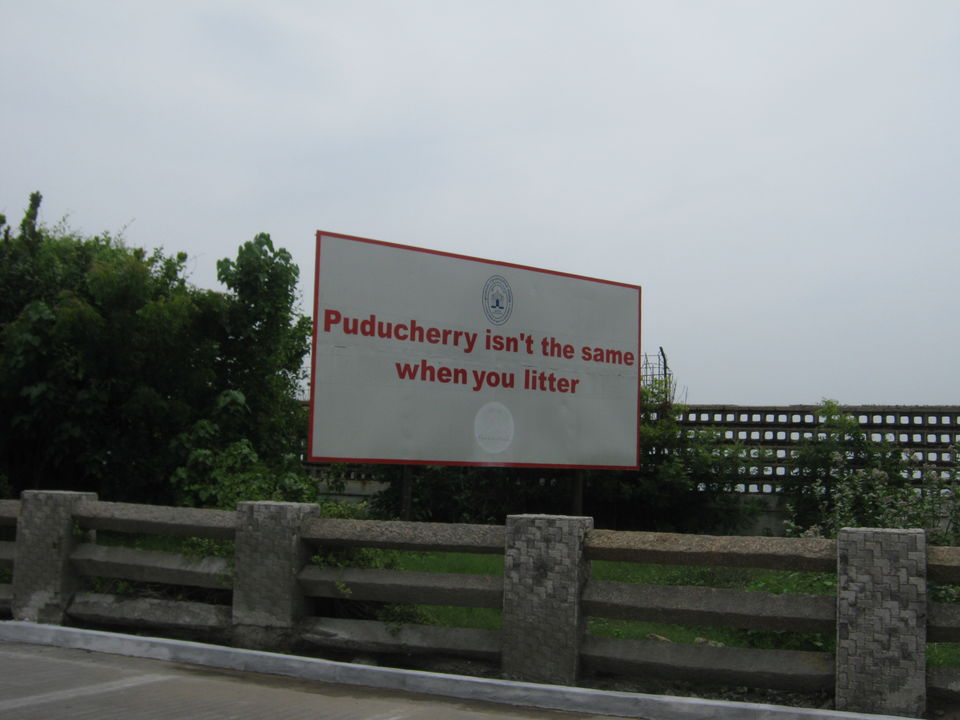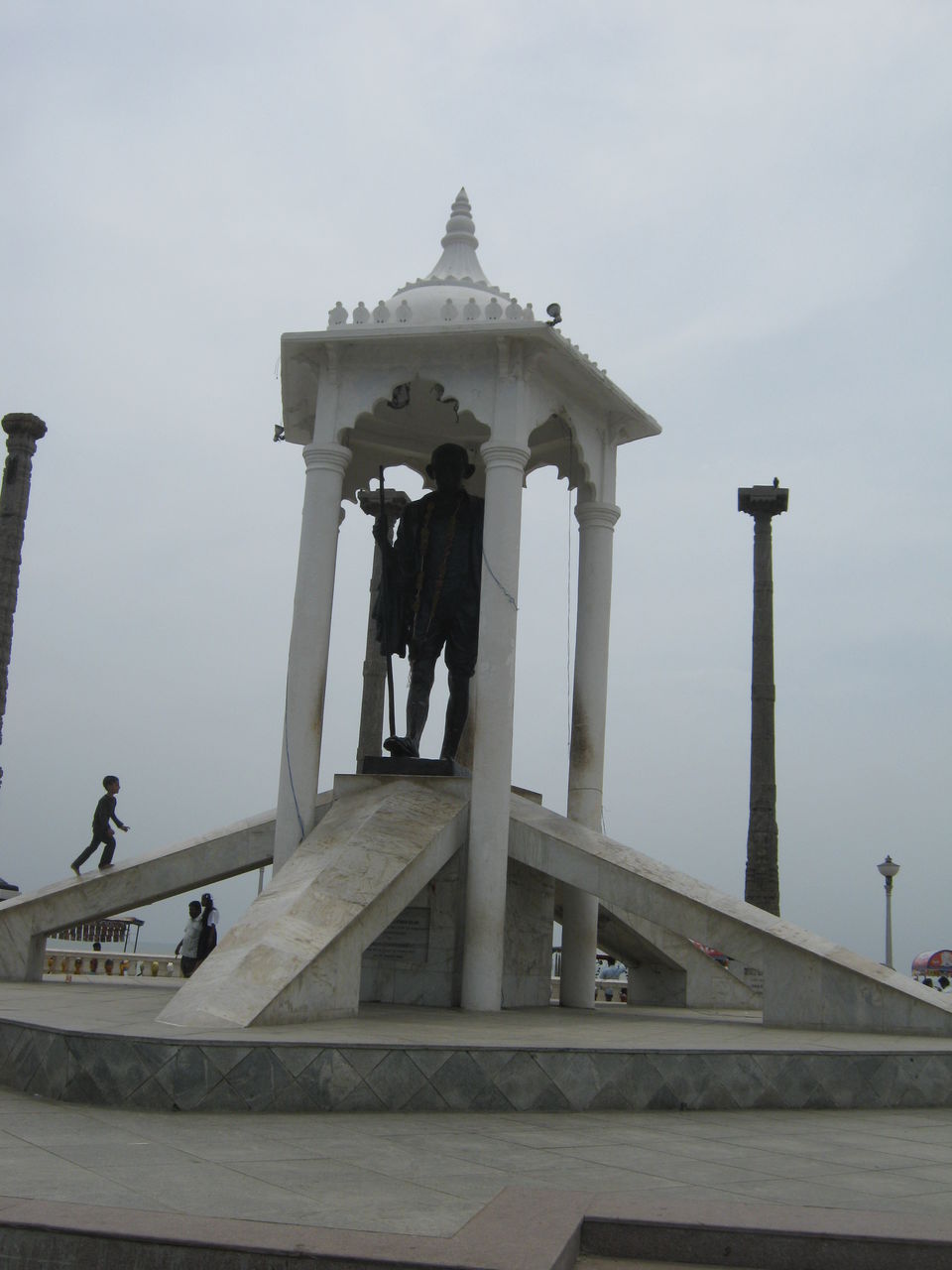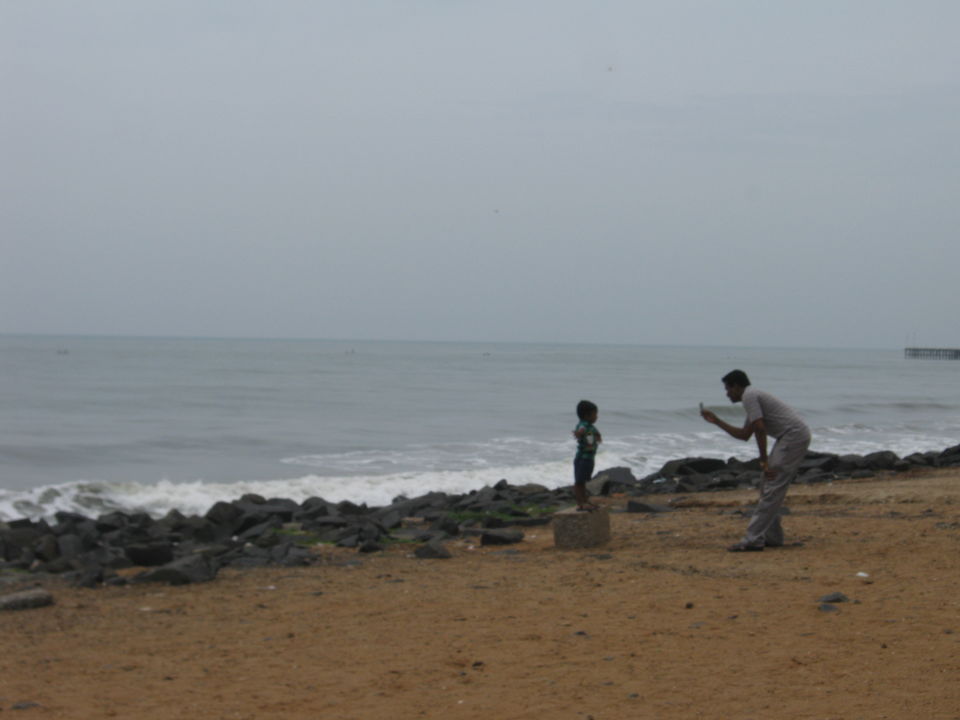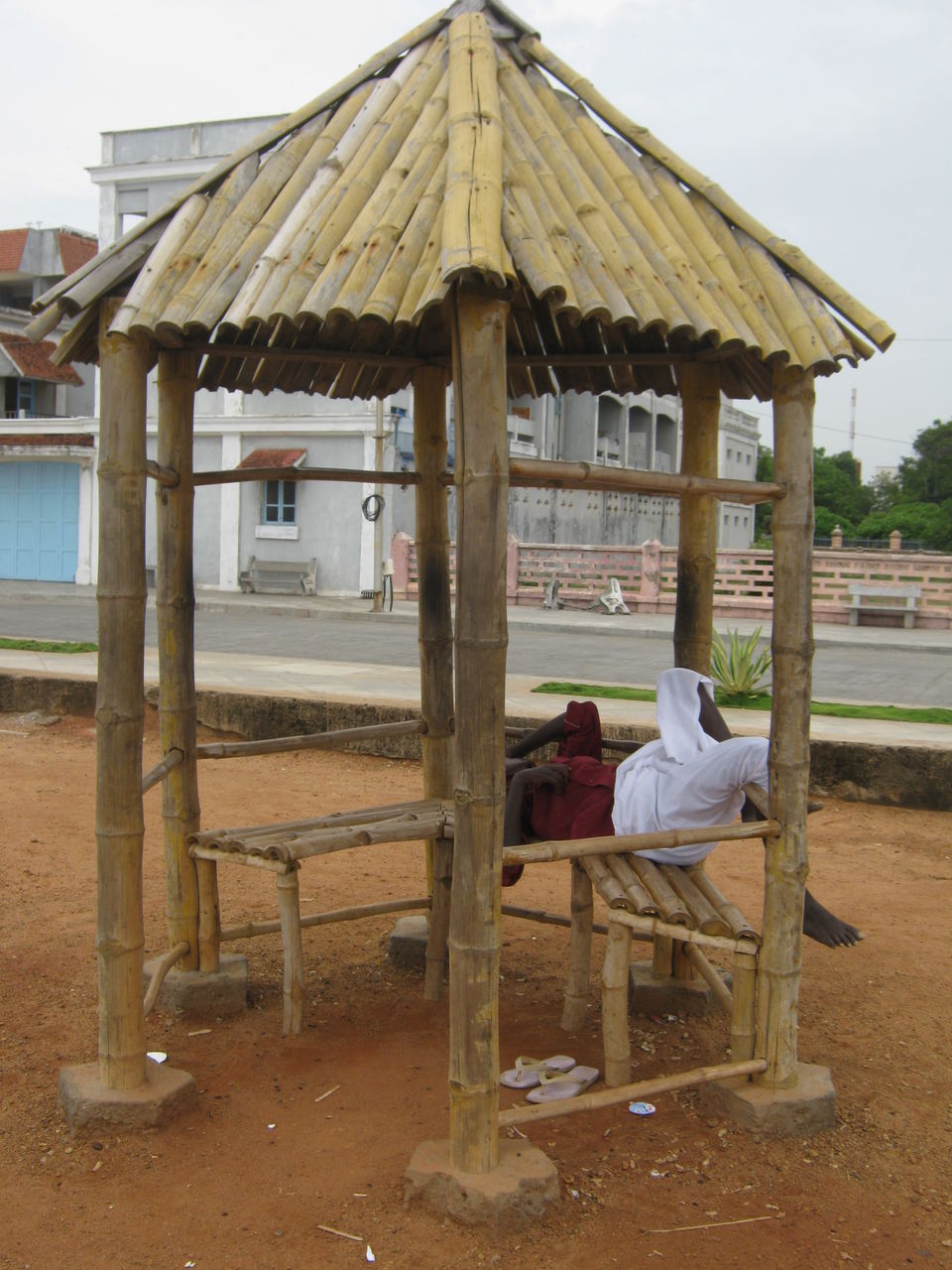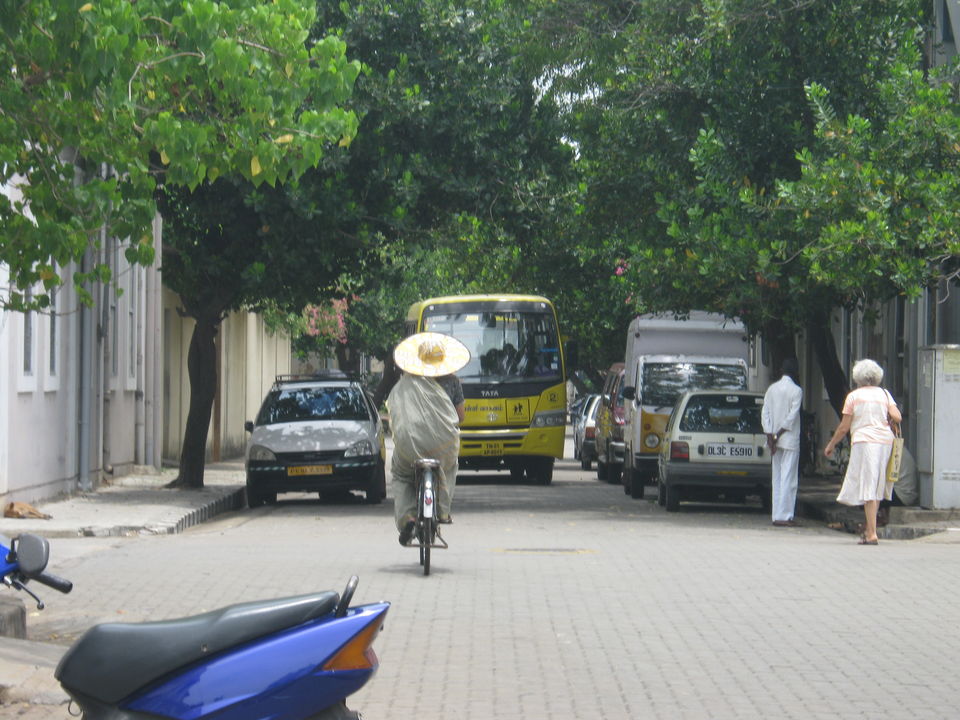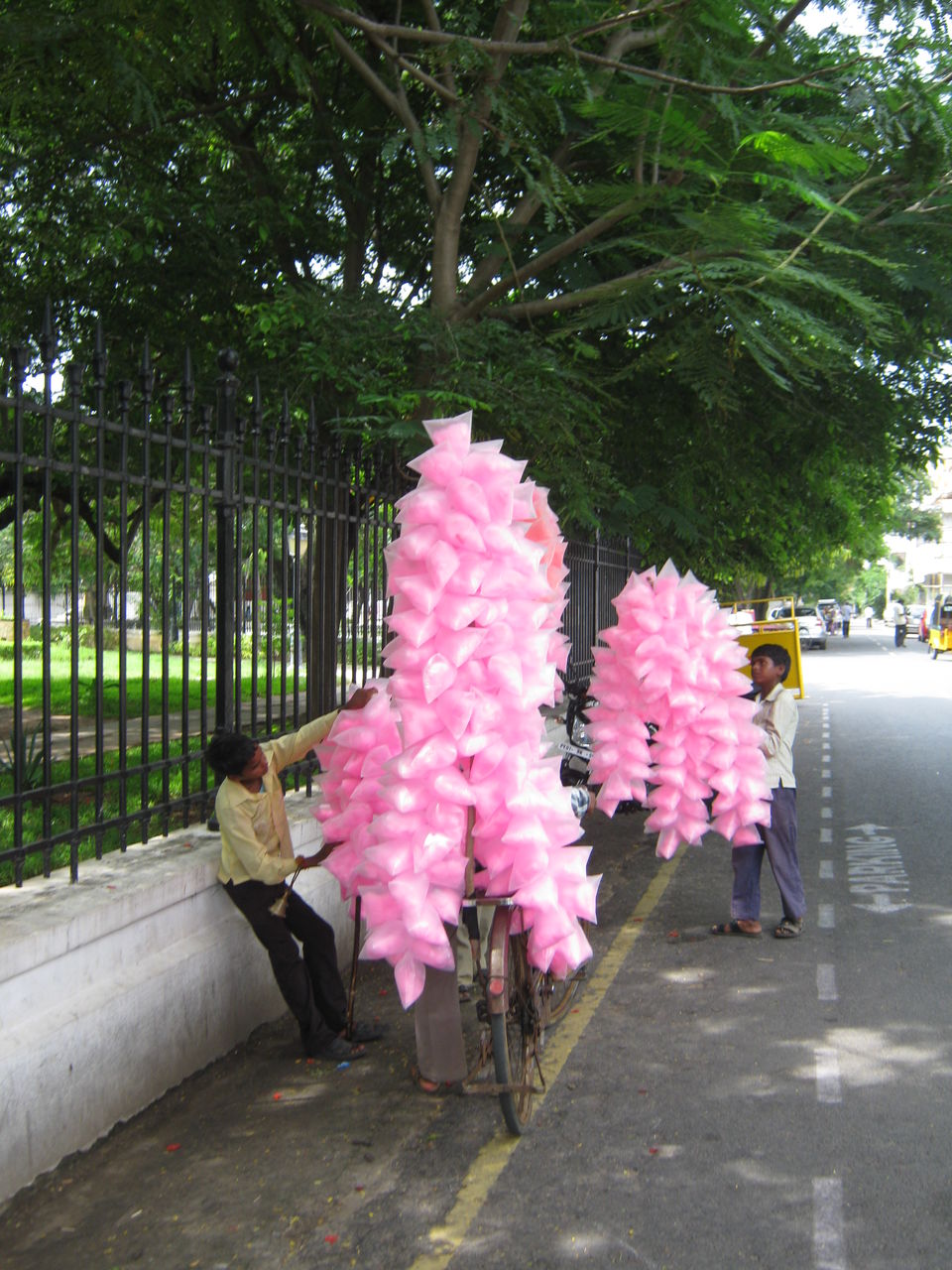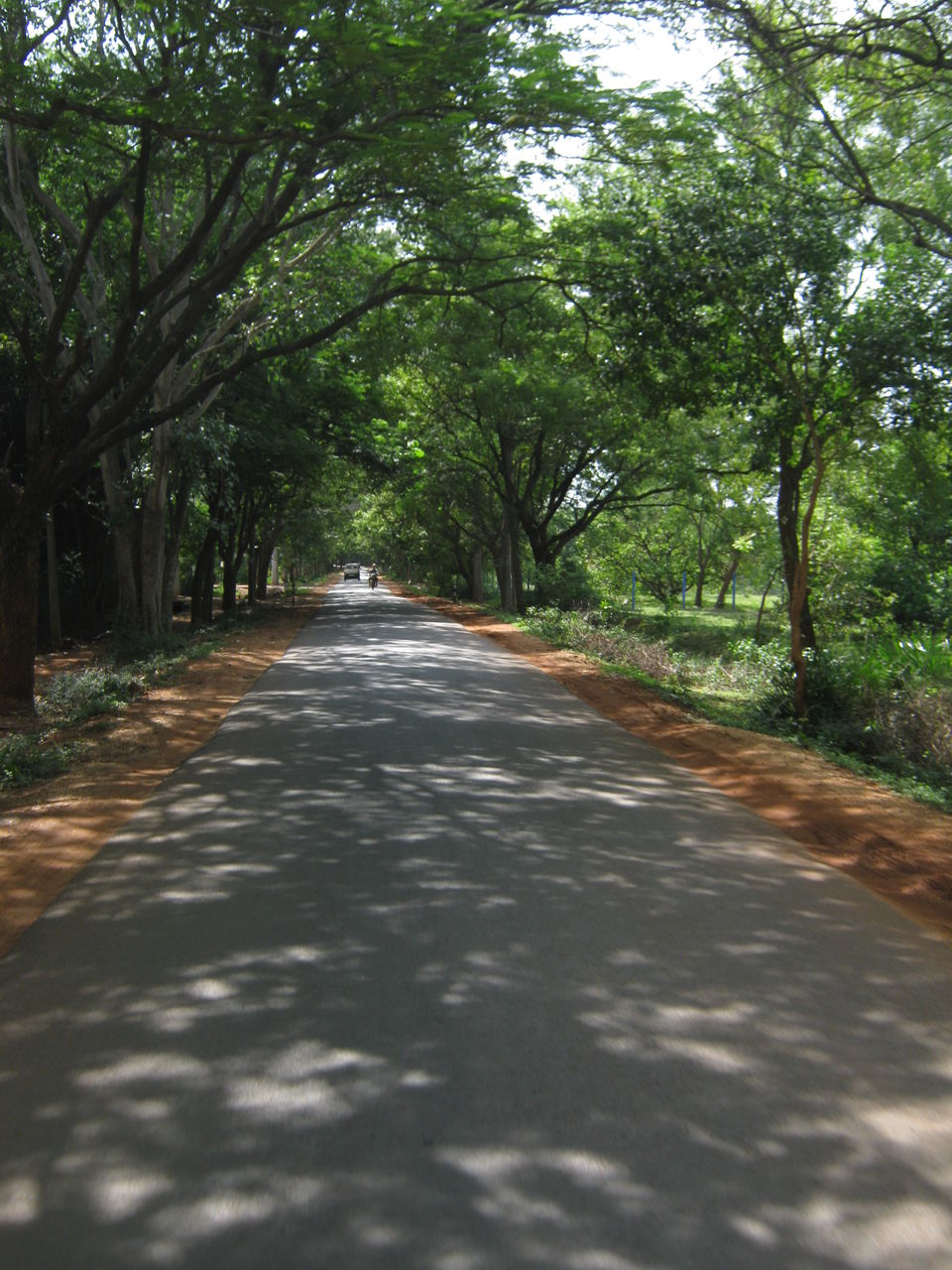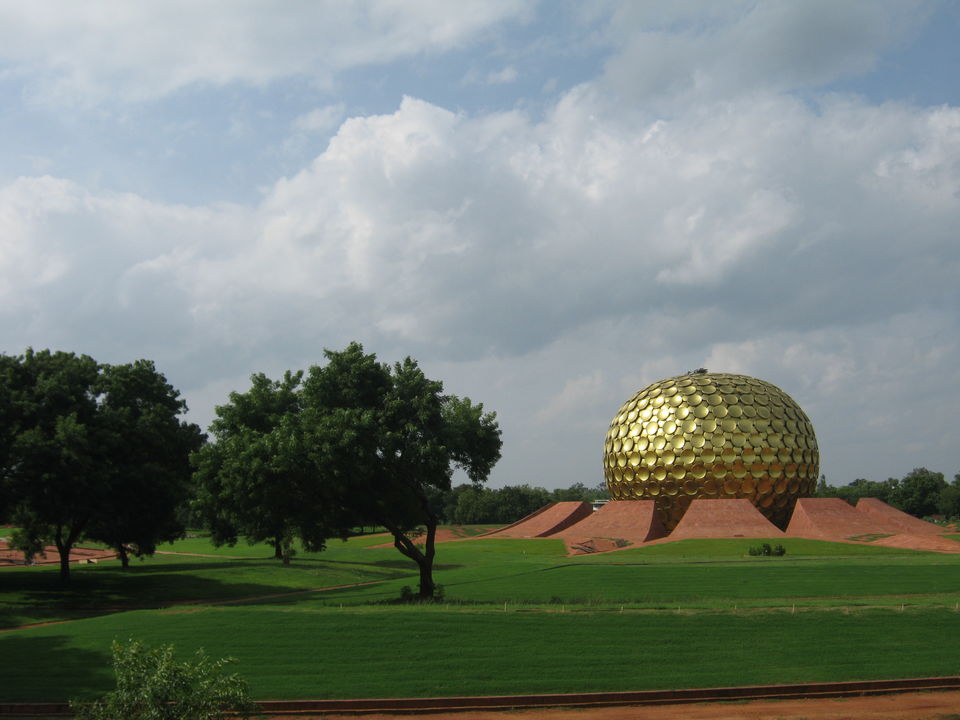 For all you enthusiastic travellers with unenthusiastic wallets, here's your colleauge's take on travelling in a pinch.
Here's my take on Pondicherry a.k.a Puducherry in a day!
A road trip can get anybody pumping with enthusiasm and energy. I was excited the minute my husband and I decided to spend a Sunday riding to Pondicherry, exploring the little town and back by nightfall. I had never been there but had heard of it through friends and others. Most of them informed me that it was a paradise for alcohol and many of them travel just for this sake. Being a teetotaler, drinking at Pondicherry never featured on my list. What featured was exploring the city cycling, eating in the French cafes, clicking pictures by the beach and having a wonderful time taking it slow.
The journey started off early Sunday morning from Chennai city. Riding pillion and responsible for our belongings, I sat bubbling with excitement. We own a modest bike and it raced through beautiful roads and highway at 70kmph max. There was no hurry to get there and we enjoyed the scenic drive past villages, farms and occasional ponds. We saw village men chewing on neem sticks, sleepy children by the huts, women already up an about their early morning chores, grazing sheep, crowing cocks, sunrise, its first rays hitting our skin and engulfing us in its warmth, the dewy morning fading into nothingness, the crisp early morning breeze causing our eyes to water, pit stops by the wide roads to stretch our backs and breathe in the freshness of greenery around us, coffee by the roadside, my husband riding pillion for a while, an accident on the way that we thankfully were not witness to but prayed for the recovery of who ever was in there and finally East Coast Road!
As we whizzed past a dozen coconut trees on a pothole free road with the cool breeze whipping our hair, we couldn't but exclaim in delight the sight of the vast blue ocean that slowly came into view as the curtain of coconut trees reduced in number. The contrast of nature and man-made is right in front of your eyes to witness. To my right was empty land with wild plants and palm trees that dotted the entire landscape. I could also see the silhouettes of towering sky scrapers in the horizon as the sun rose behind them. To my left were the sea facing bungalows and farmhouses that often advertise in the daily papers. The one thing that stood out was the Bay of Bengal that raced along with you like the scene from Dil Chahta Hai (remember the scene where Aakash drag races with the train in his car?!). It is beautiful and makes you stop your vehicle and simply admire the silent waves crashing against the shore (you cannot hear it from this distance), a handful of fishermen walking by the beach with fishing nets draped over their backs and the colour of it all that is mesmerising. This is the East Coast Road that connects Chennai to Puducherry a.k.a Pondicherry.
The first thing that we noticed upon reaching Pondicherry was the cleanliness. Boy, it was like barefeet on damp grass. We slowed down to speed of 30kmph and passed a sign that read 'Keep Pondicherry clean'. As we did not have an agenda we decided to park the bike and walk the roads. After an English breakfast at the first café we came across we decided to park the bike near the Gandhi statue (where parking is allowed) and begin. To our left was the mighty Bay of Bengal also known as the Promenade Beach. There is no sand/shore (as a result of erosion triggered by building of the local harbour) to sit on or enjoy the water but rocks/boulders that are placed strategically to stop the mighty waves from flooding the roads (in this case). Instead the seawall has been converted to a mini shoreline or sitting area with little benches with bamboo thatch as shelter, cement blocks, a long bridge to walk on till the water's edge etc. We thoroughly enjoyed our morning stroll. To the right were French style villas with large doors and grills and covered in Bougainvillea or other such colourful plants.
We crossed the road and walked on the cement streets that are built perpendicular to each other. Hand in hand we walked under the shade of many trees that were lined by the footpaths or branches protruding from tall compounds. We were glad to be sporting sunglasses as the reflection from the roads is quite piercing to the eyes. We crossed many quiet streets with French names, Indian streets with temples and general sense of hullabaloo, local shops, elderly French women cycling, tourists etc. We also heard a 'moi', a 'vaanga', a 'bilkul', a 'come here', a 'vastanu', a 'chechi' within feet of each other. I did not know Malayalam was also an official language. We were ravenous by now and searching for a reasonable café for lunch. Bang opposite Aurobindo boutique, we found a little Indian café with wooden flooring and a courtyard with trees. After a simple lunch we visited the Aurobindo boutique. It a beautiful place, affordable if you're buying one or two items else a pinch on your wallet. Still, I insisted on buying photo frames made by local poor as a token of contribution to their employment and other sundry things that I treasure at my home and display with pride. My husband later dragged me out of the boutique as he wanted to walk by other famous places.
First was the Aurobindo Ashram located a street away from the boutique. As many of us know, this Ashram is a spiritual salvation and strictly for those who are in search of it. We went in as tourists, maintained quiet, browsed through the bookshop selling 100s of books on yoga and spirituality, witnessed the lives of its followers, the greenery inside, aroma of fresh flowers all came together to give this place the peace that it is known for. We learned it was started by Sri Aurobindo Ghose who was a freedom fighter, poet, philosopher and yogi. 'The Mother' was an Aurobindo follower who then became a leader of this community after Aurobindo's death. The idea of Auroville was her's. Once outside, we walked along a line of streets in the noon sun, circled the picturesque botanical garden, stood by the French war memorial, walked around this little town, walked and walked. After a quick round of the Museums & churches that I cannot get into detail without the help of a brouchure, we went back to Gandhi statue to our beloved bike. We hopped on and rode to Auroville that is a couple of kilometres from the city.
The route to Auroville is beautiful. A bike or two, cyclists, well maintained narrow roads, trees trees and trees with its long thin branches forming a canopy over our heads refusing to let the piecing rays of the sun blind us, French families, independent houses, bare lands, peace and quiet. The roaring of our bike was the only other noise. Auroville was an experience in itself. We loved its ideology but debated over the closed lives its followers led. Away from everything. Happy in their own community. Although the boutique was pricy and displayed sweaters and nylon clothes during this heat I can forgive this bit of capitalism. The walk within this 'City of Dawn' was laid back and slow paced. Surrounded by greenery and quiet, we enjoyed our 2km walk to Mathrimandir, a golden metallic sphere for meditation, that is located in the centre of the city. It is lotus shape urn that symbolizes oneness. It was huge structure that we enjoyed from a distance. We learned the dome is covered by golden discs that reflect sunlight giving it a radiance. It is a meditation centre open only by appointment. To cap it off, it is endorsed by GoI and UNESCO! We spent quite sometime there learning more. It was close to 5 p.m now and we had to head back. We quickly visited two other beaches that I'd rather not speak about. A terrible experience of leering drunks, a rowdy crowd and dirty pathways. It might be fine on other days but I was unlucky.
I regret not trying the French cafes and cycling. But hey reason enough to visit again eh!