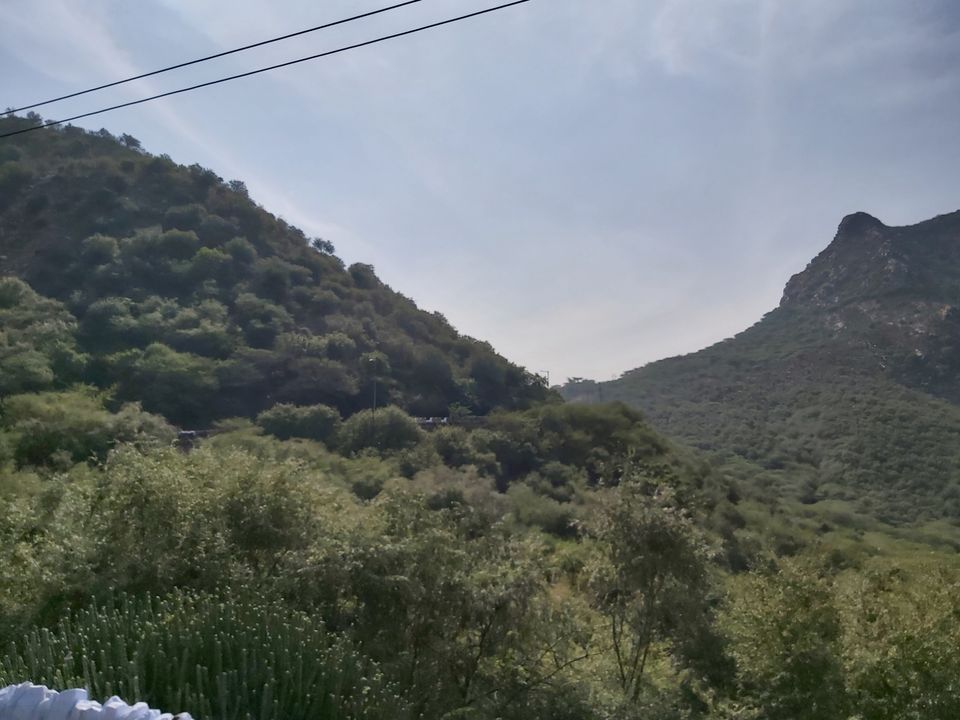 Todays morning was a beautiful morning as soon as i got out of bed it was payment day for me after the long 14 days , most people get some crazy boss but for me the day was indeed something special i had a nice who looked after me and was friendly indeed so before i left Pushkar i took the first three pictures of the mountains i trekked and our cook made some amazing breakfast and after around half an hour i got to my boss who was busy dressing up but i took the pic and he started dressing up for the picture.
The painting of Radhe Krishna was in the reception hall which i always liked and somehow inside me i always wanted my Radhe .
The assistant of his is a wonderful person i admire and asked if i ever wanted to work again will he let me to which he answered Call me beforehand, at this moment i realized the people in business have their own way of caring but with the responsibility in mind .
Through the bus trip there was a romantic movie going on where he lives with the girls father . Why am i mentioning the movie , stay tuned it gets better .
As the bus went from Pushkar i snapped some photos of Ajmer which are magnificent indeed and the mountains, i always love the mountains, but today the sky had a flow going which was different than any other day .
As i got down in the Ajmer bus stop i decided to walk to the Railway station and i took a couple of pictures around the city , if you have never visited Ajmer , i guess you should try once the city's vast mountains and the initiative by government to prevent this beautiful landscape and architecture is a great idea. I visited Ajmer before where i went to the Sona ji ka Nasiya Digamber where the actual depiction of how Atlantis or some other high end civilization looked like this is truly a hidden gem in Ajmer not many people know about it and i added the photo at last .
Now when i decided to travel to Punjab for the next destination i got on the train and met some fellow passengers and among them there was a girl who hated being told what she can't do and i loved this about her and all day long i have been getting Radhe Radhe Krishna vibes and after talking a while i asked if she will show me Alwar city then i can get down but to my surprise even after she said yes , as i started to pull my guiter from the luggage compartment she said maybe some other time . Well tonight i sleep with a broken heart but Radhe will come i know lol.
See you guys tomorrow in Punjab .