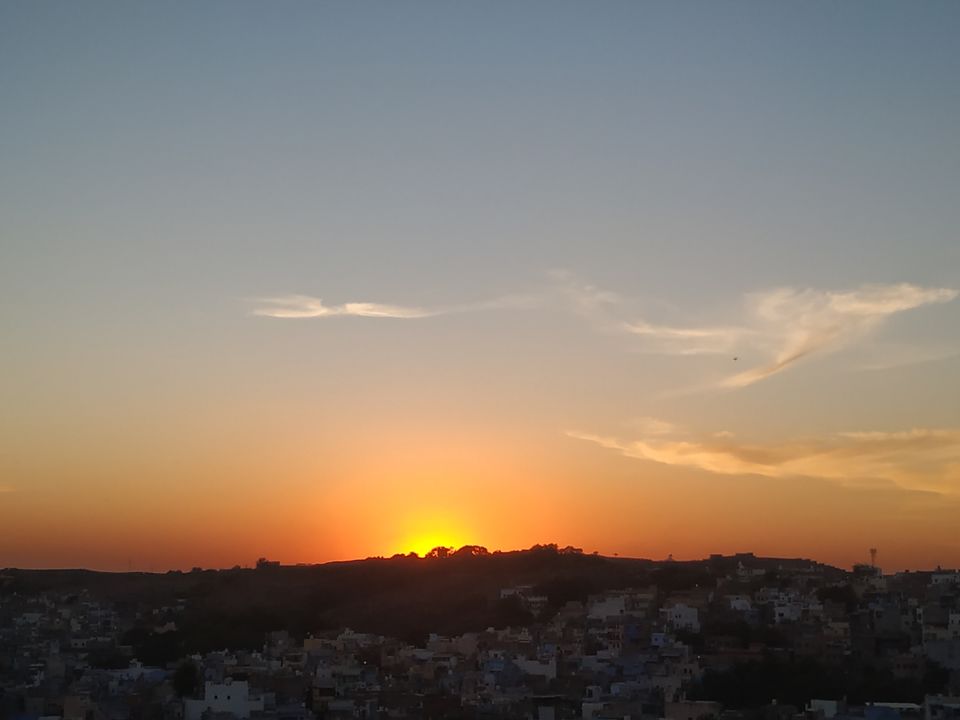 There was something about Jodhpur that had always attracted me. Without actually visiting the place, I felt some sort of a connection. So, I finally decided to visit the blue city of India. After 6 solo trips, I finally had a companion this time. One of my colleagues was traveling with me.
Known as the Marwar capital, Jodhpur, indeed is rich in history and culture. With Mehrangarh fort being the centre of attraction, they are a lot many hidden gems in the city.Day 1:I had booked a bed in the female dorm of Zostel, one of the largest backpacker chains in India. Ghantaghar was a five minutes walk from Zostel. I explored the nearby shops and market, and headed towards my first destination- Mehrangarh fort.
Mehrangarh fort is grand. You need at least 3 hours if you want to cover every inch of the fort. Every gate, every wall, and every window is pic worthy. So, if you have some photography skills, use this place to utilize it at its best. You will definitely end up getting some of the best shots.
It took me 4 hours to cover the entire fort. Then, I headed towards my next destination, which was Balsamand lake. Google listed this property as a tourist place. Upon reaching the place, I was informed that "it is a private hotel" and outsiders aren't allowed to visit the lake. So, this was my first disappointment from the blue city.However, the disappointment was compensated by the rooftop cafe of Zostel, the Blue Turban Cafe. Mehrangarh fort's view from the rooftop is astounding. Meanwhile, we also pplayed Jenga, carrom board, with loads and loads of fun.
Day 2:
Within a walking distance from Zostel was Toorji Ka Jhalra, my first destination for Day 2. On the opposite side of the jhalra, there was a place that listed the brief timeline of Jodhpur Aviation, small yet worth the visit. Jaswant Thada was our next stop. Made of white marbles, it is a cenotaph built by Maharaja Sardar Singh. You can take a shot of the complete blue city from the walls of the cenotaph.
Read full blog here:
https://deadbeautiful02.wordpress.com/2020/03/06/jodhpur-the-blue-city-of-india