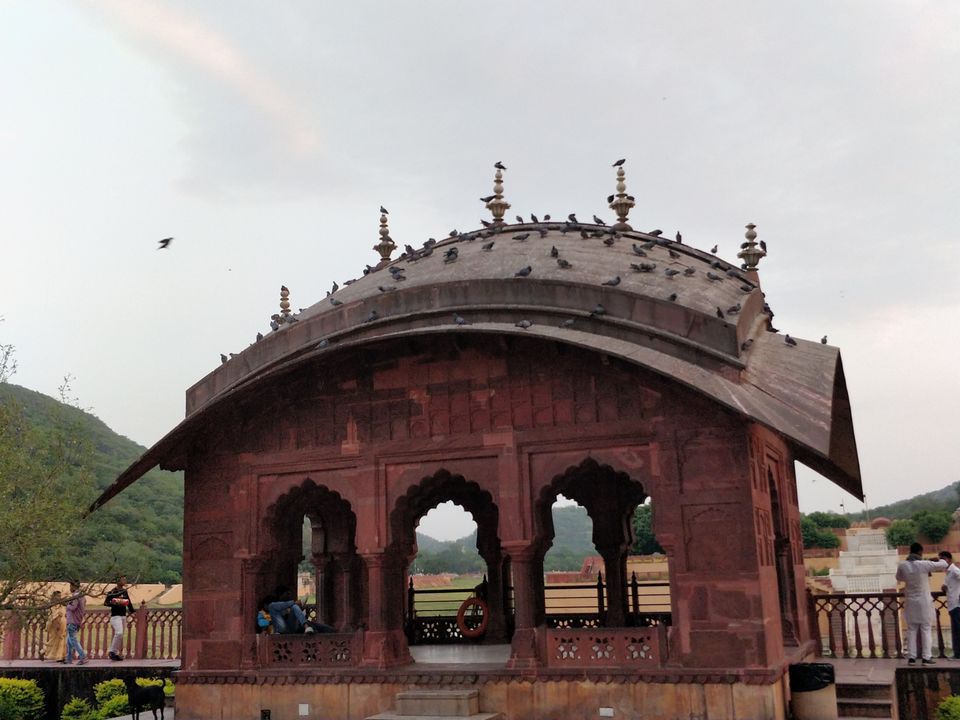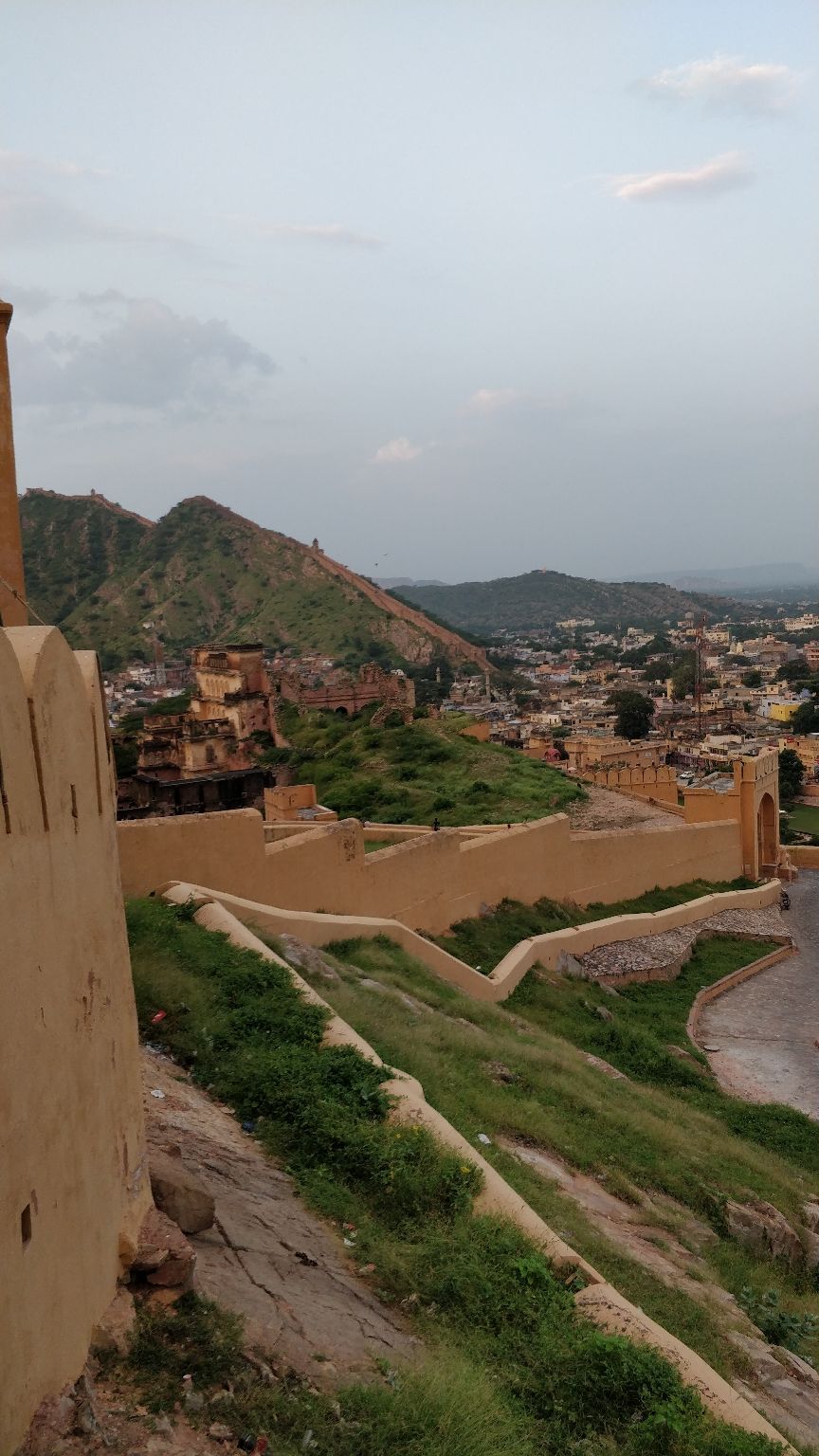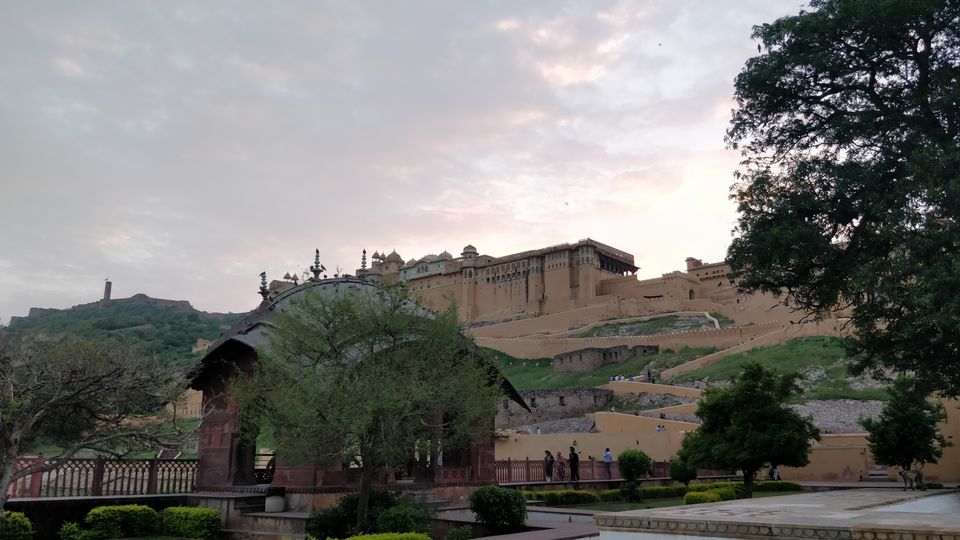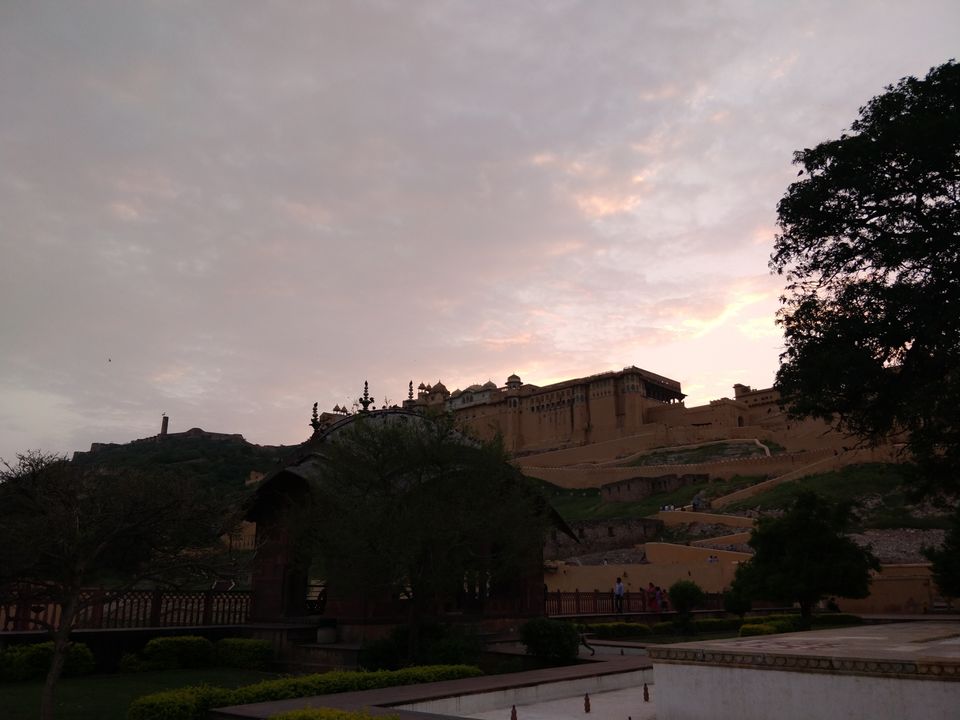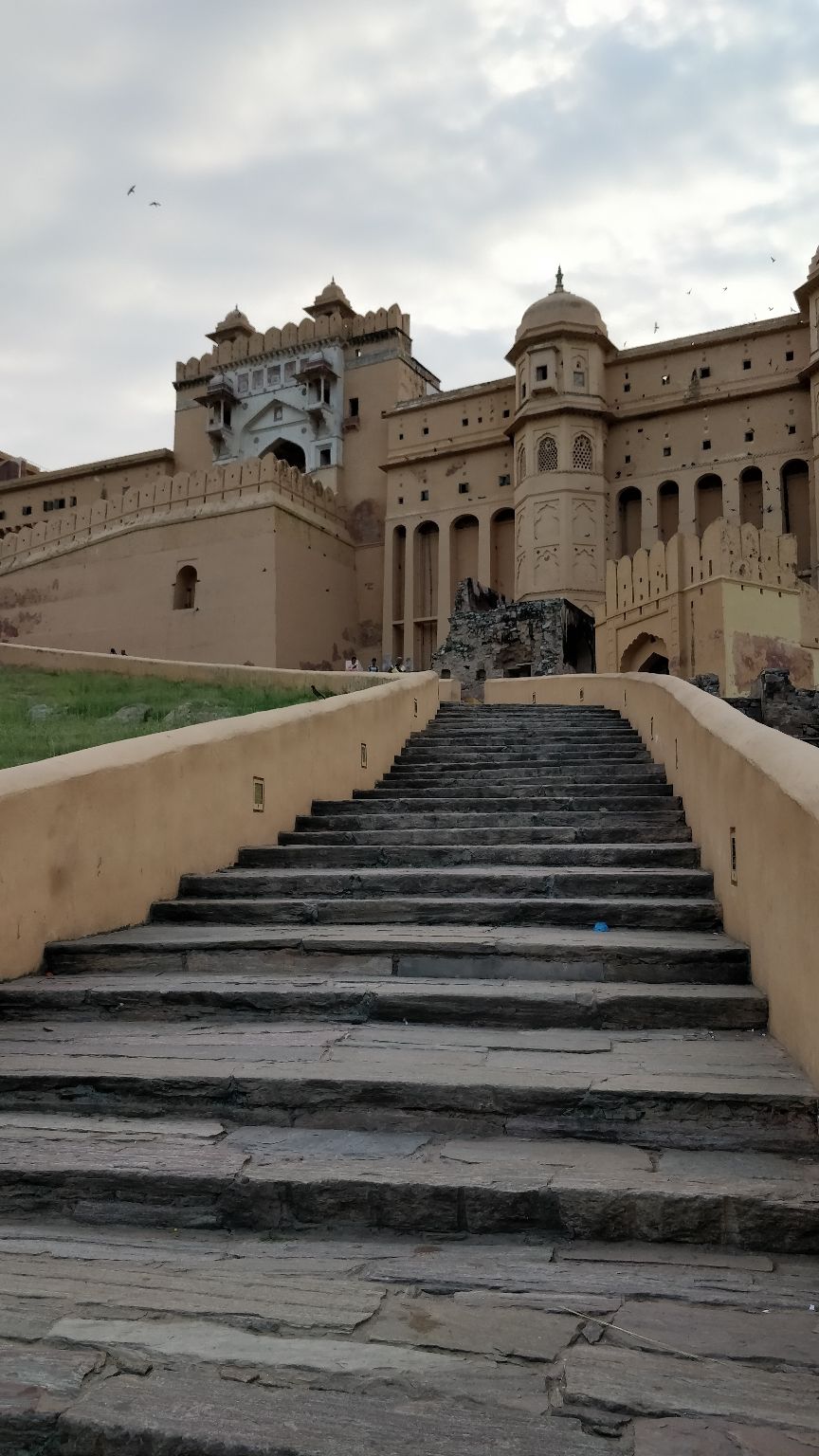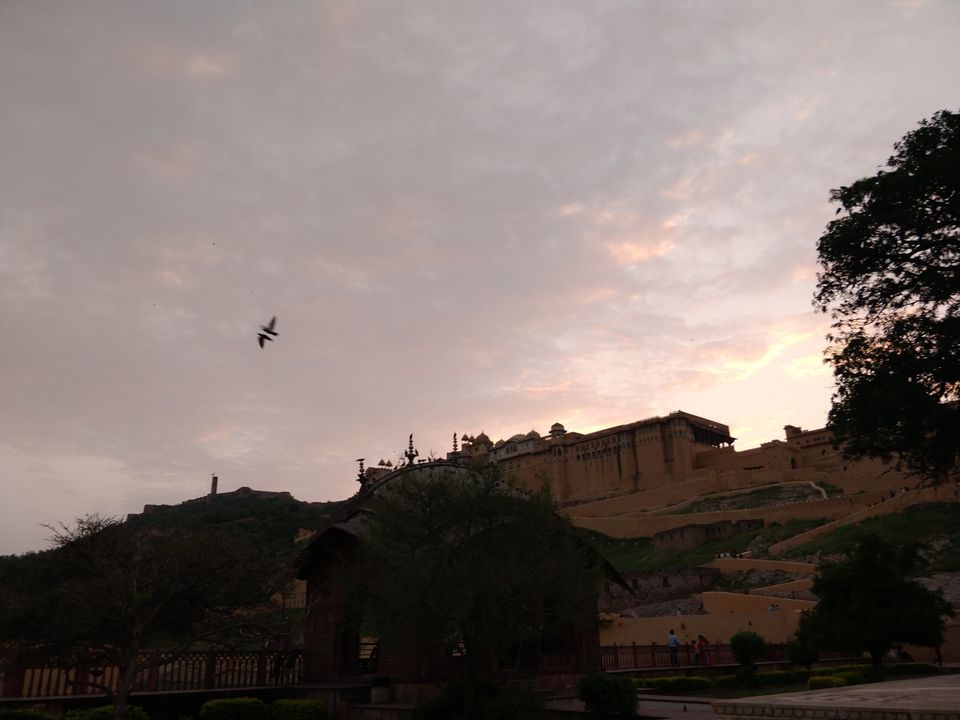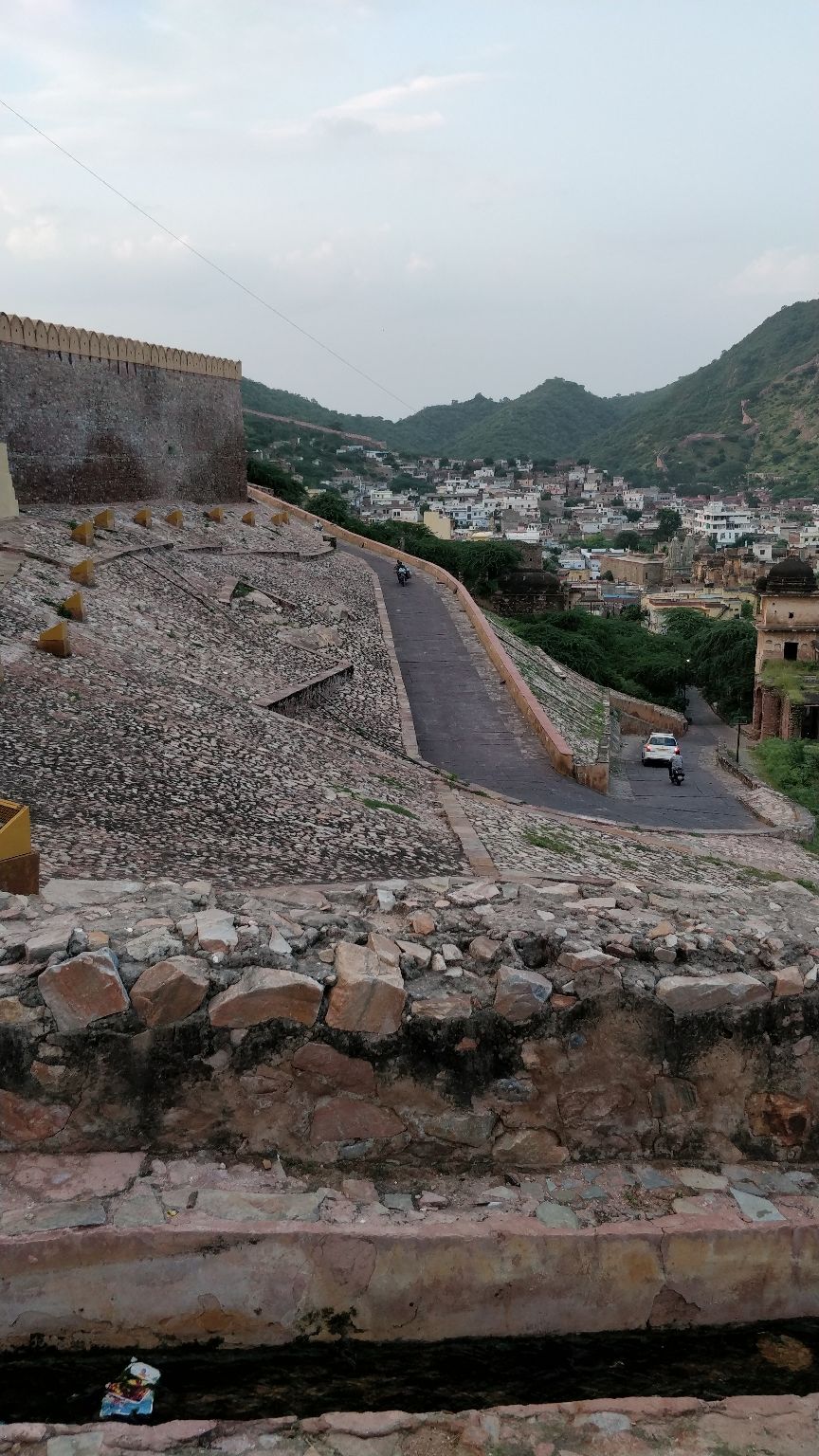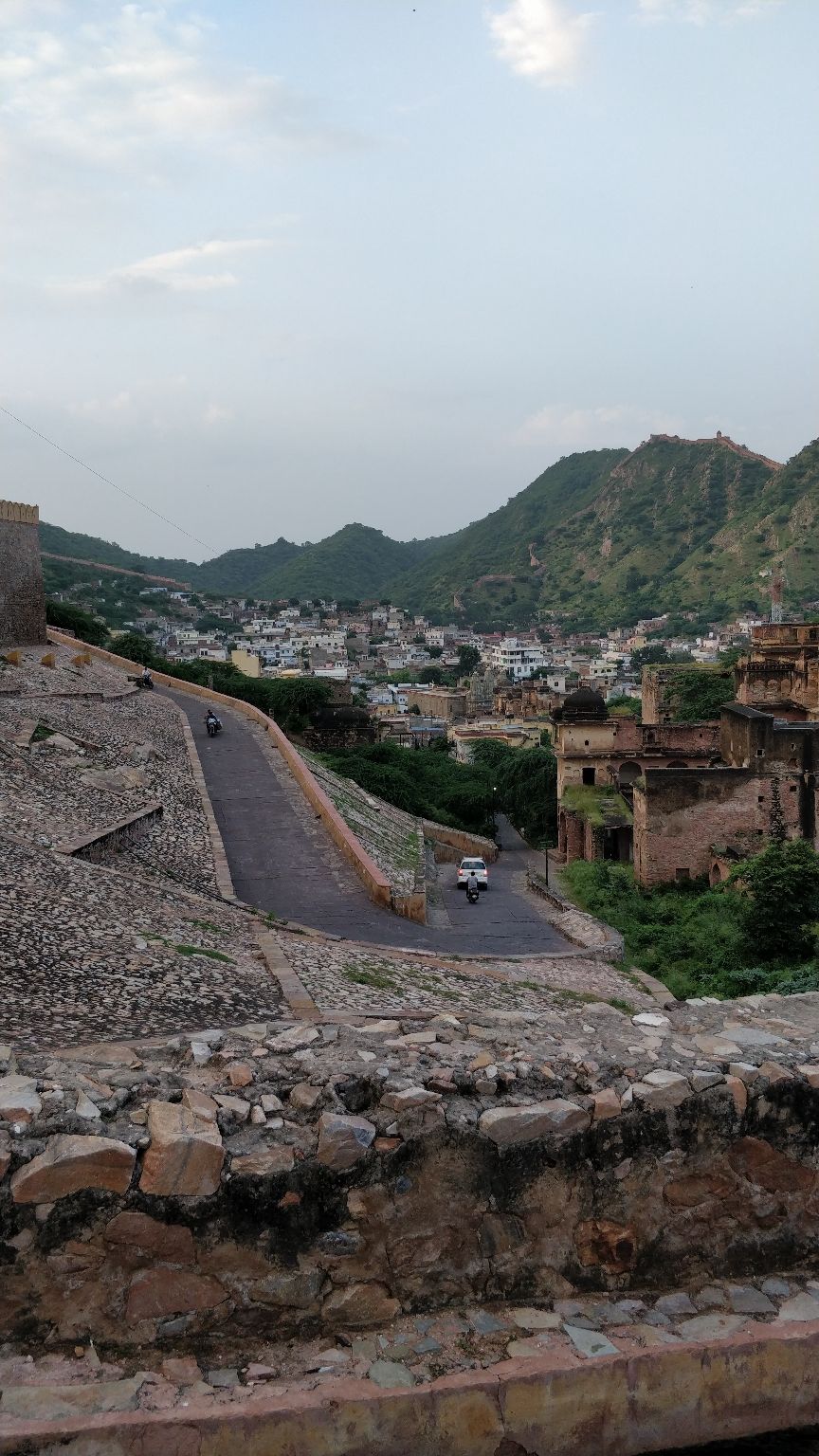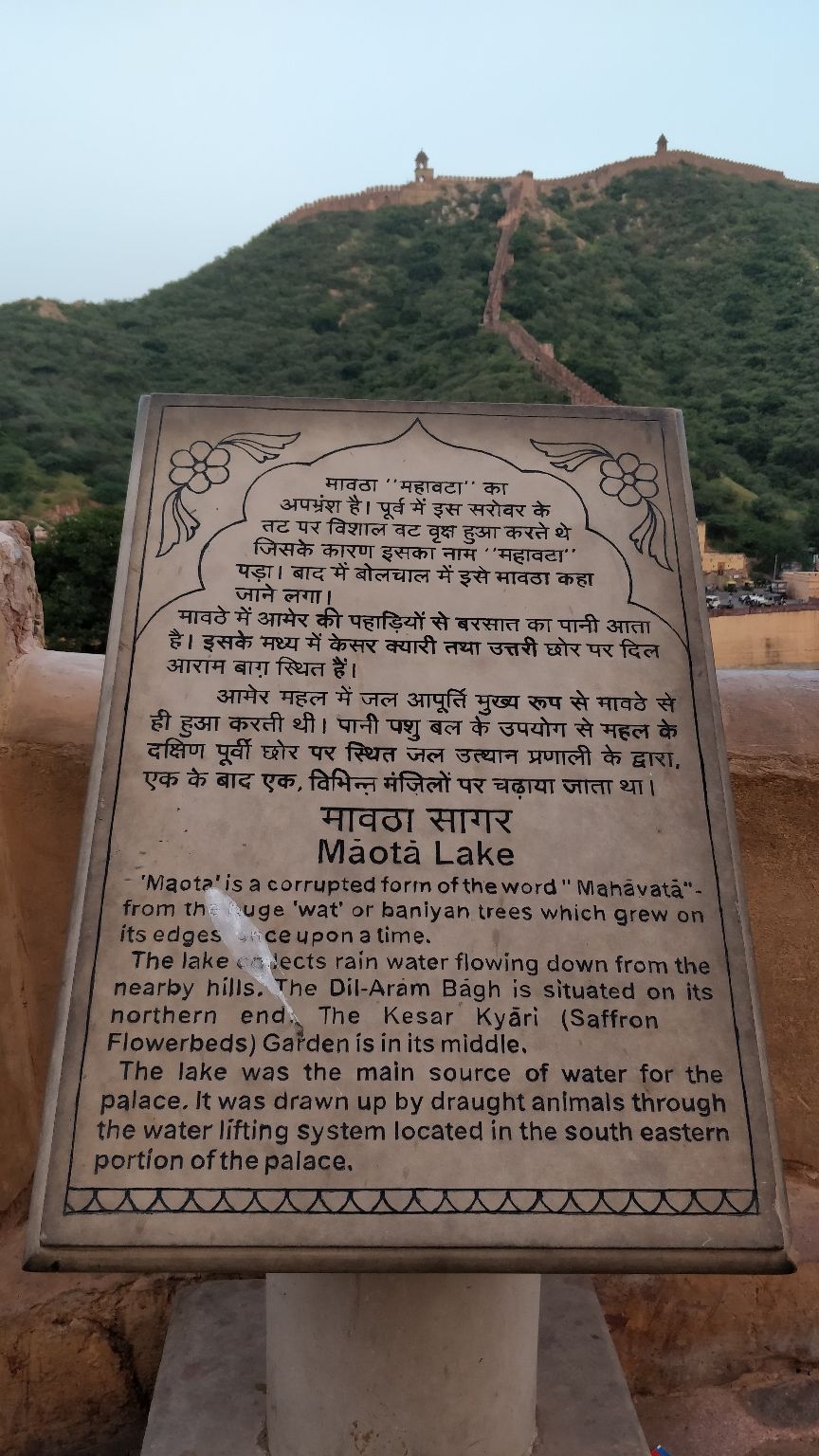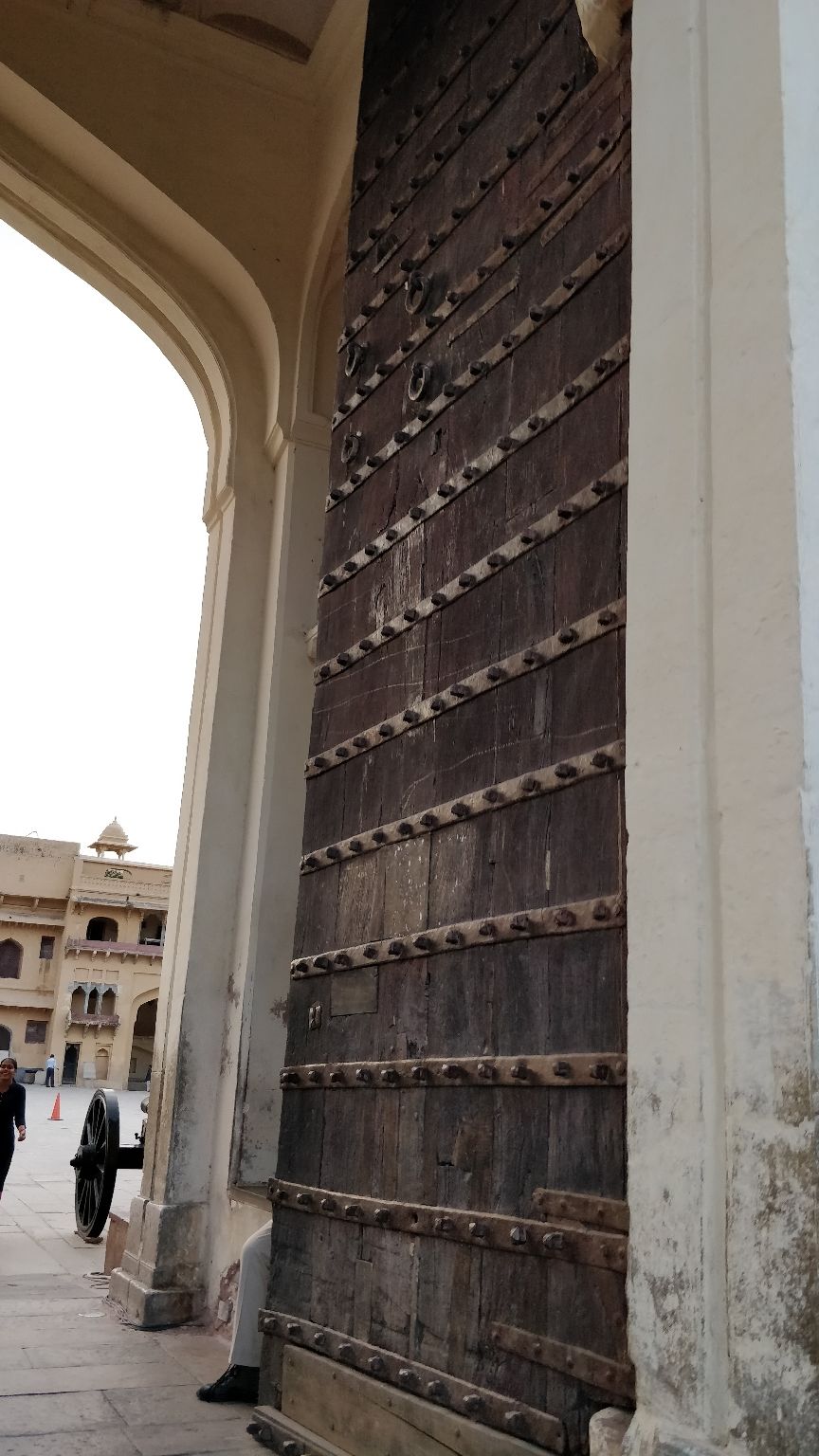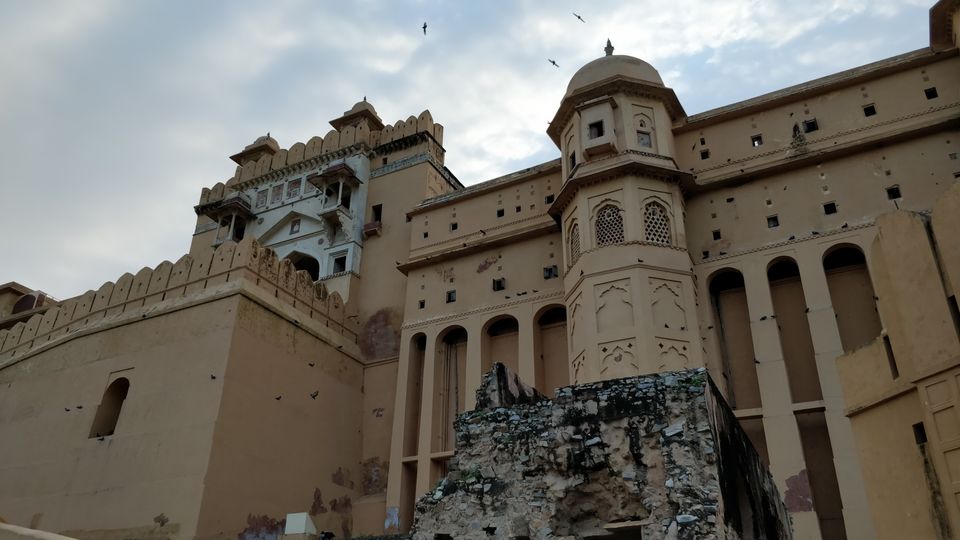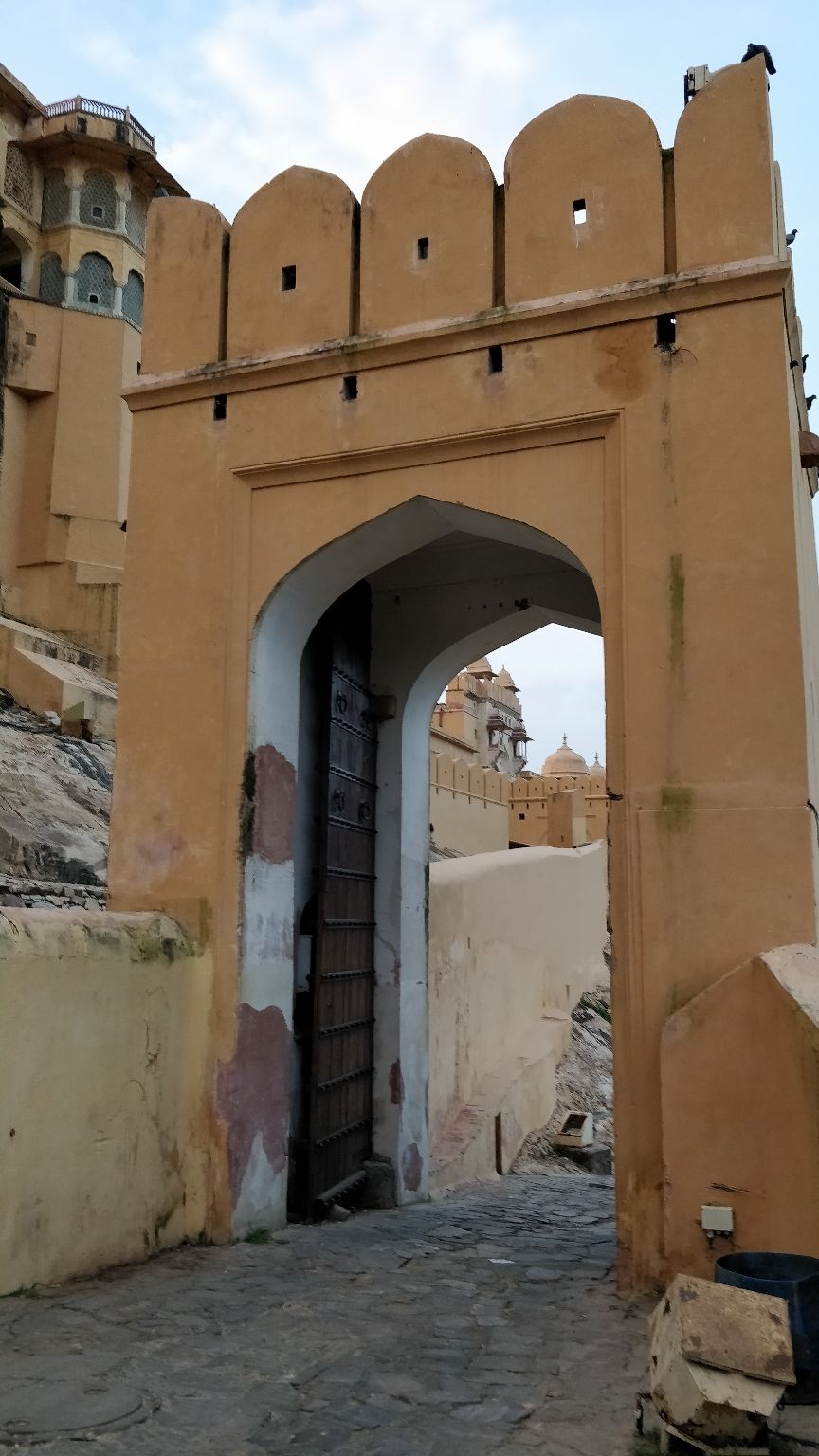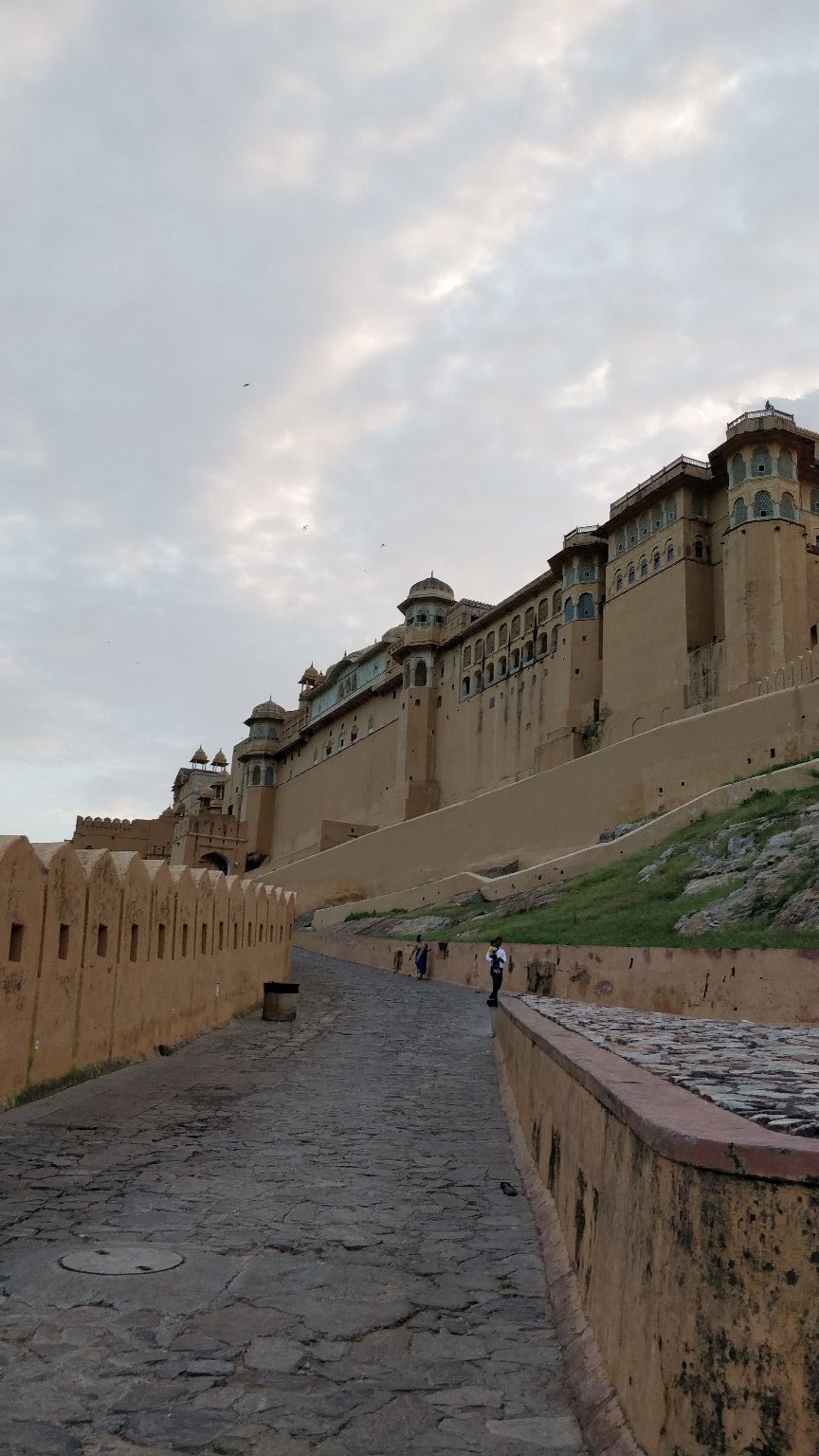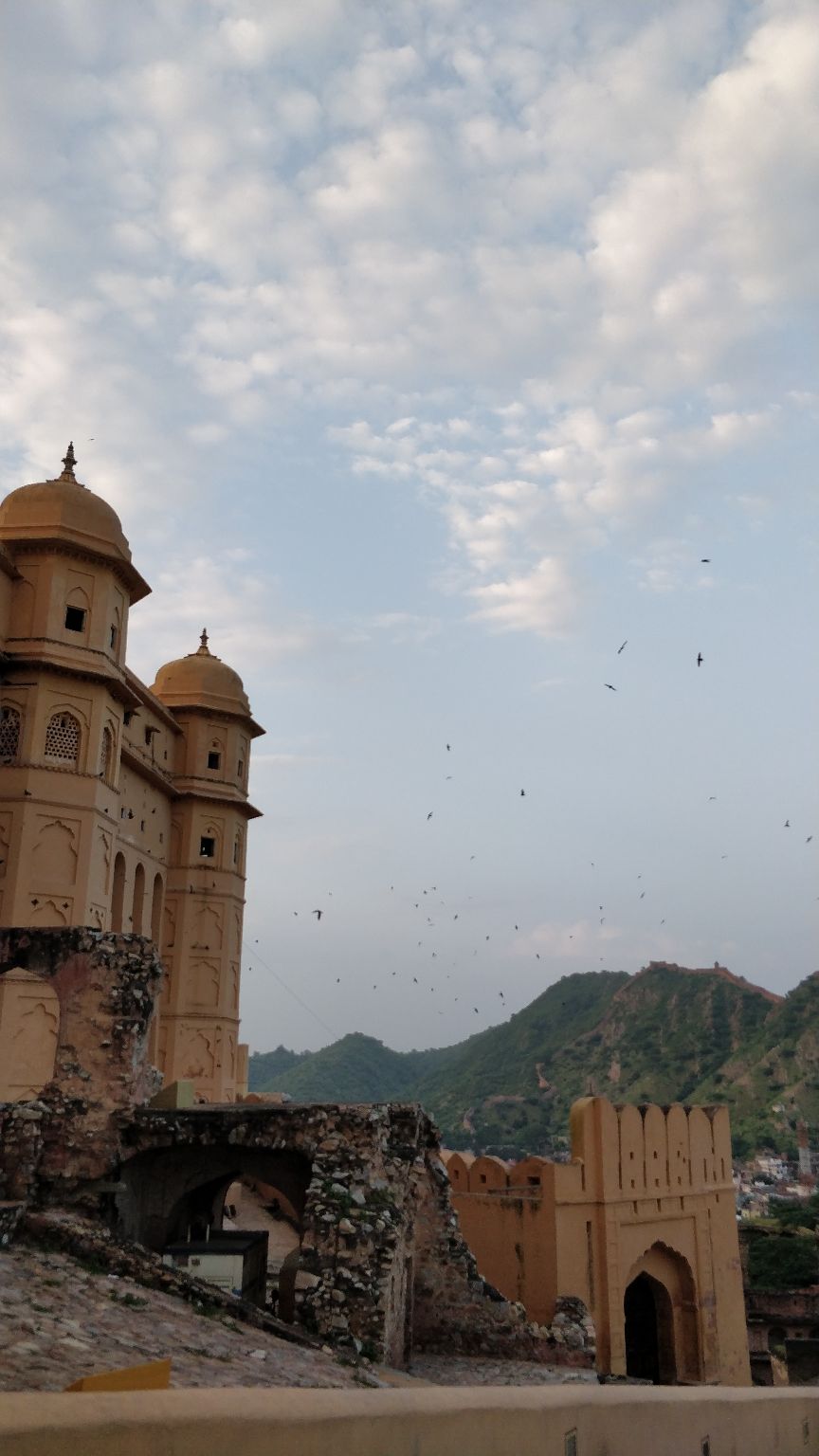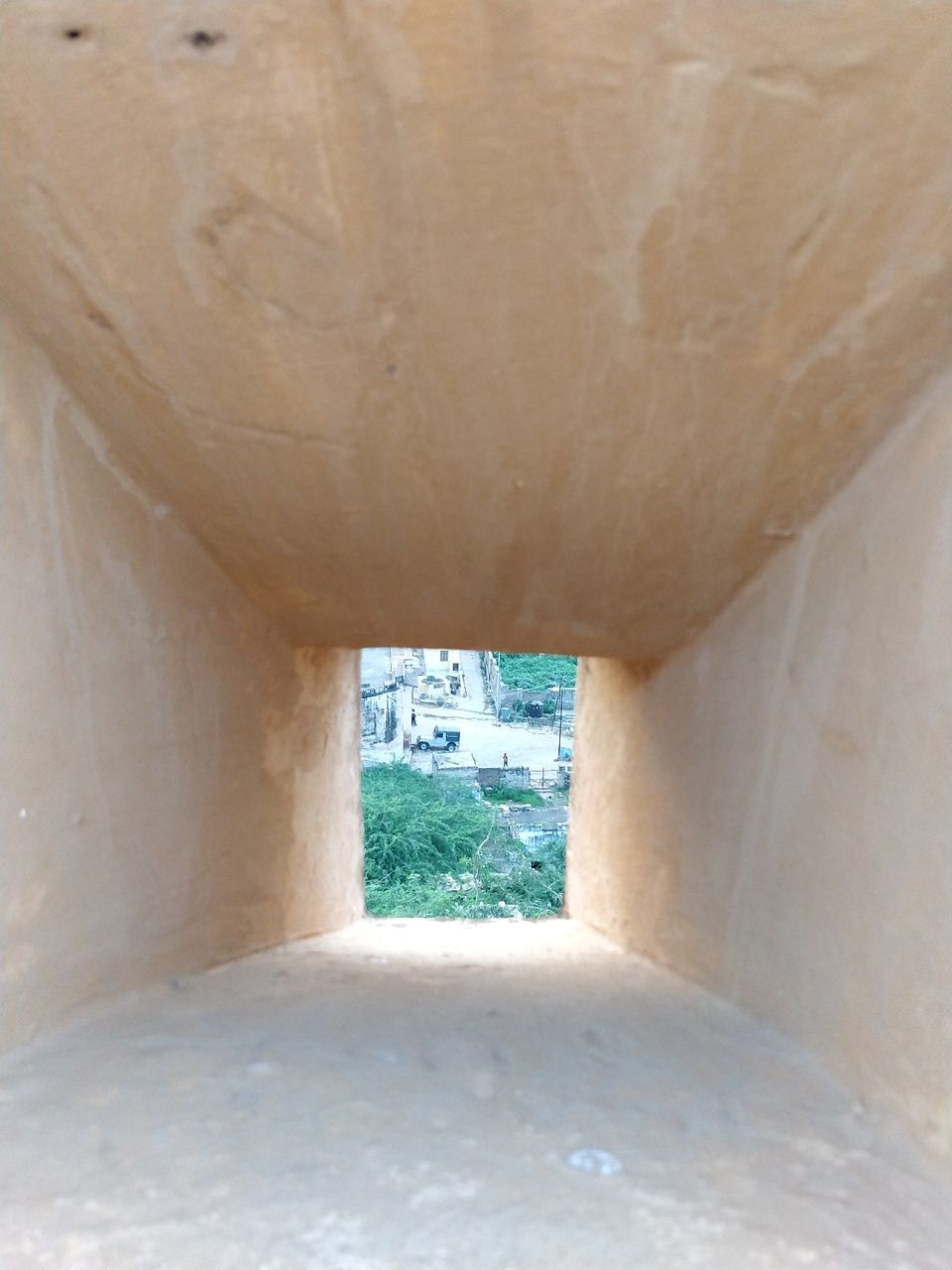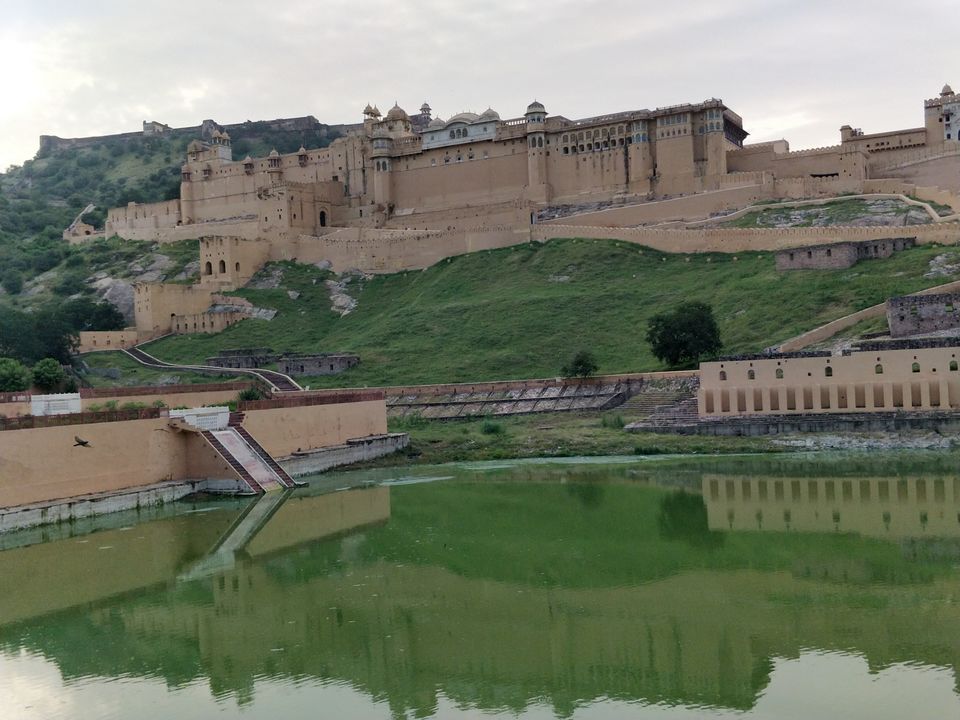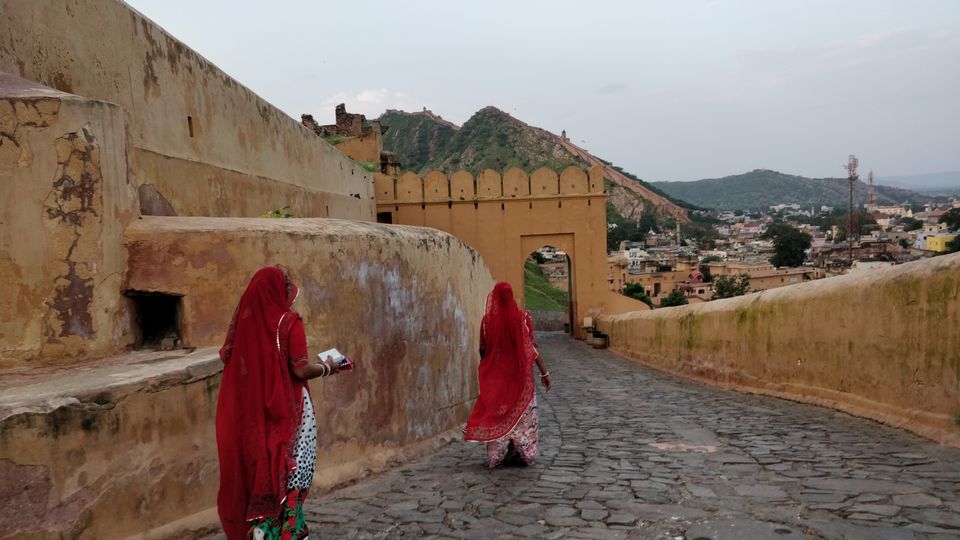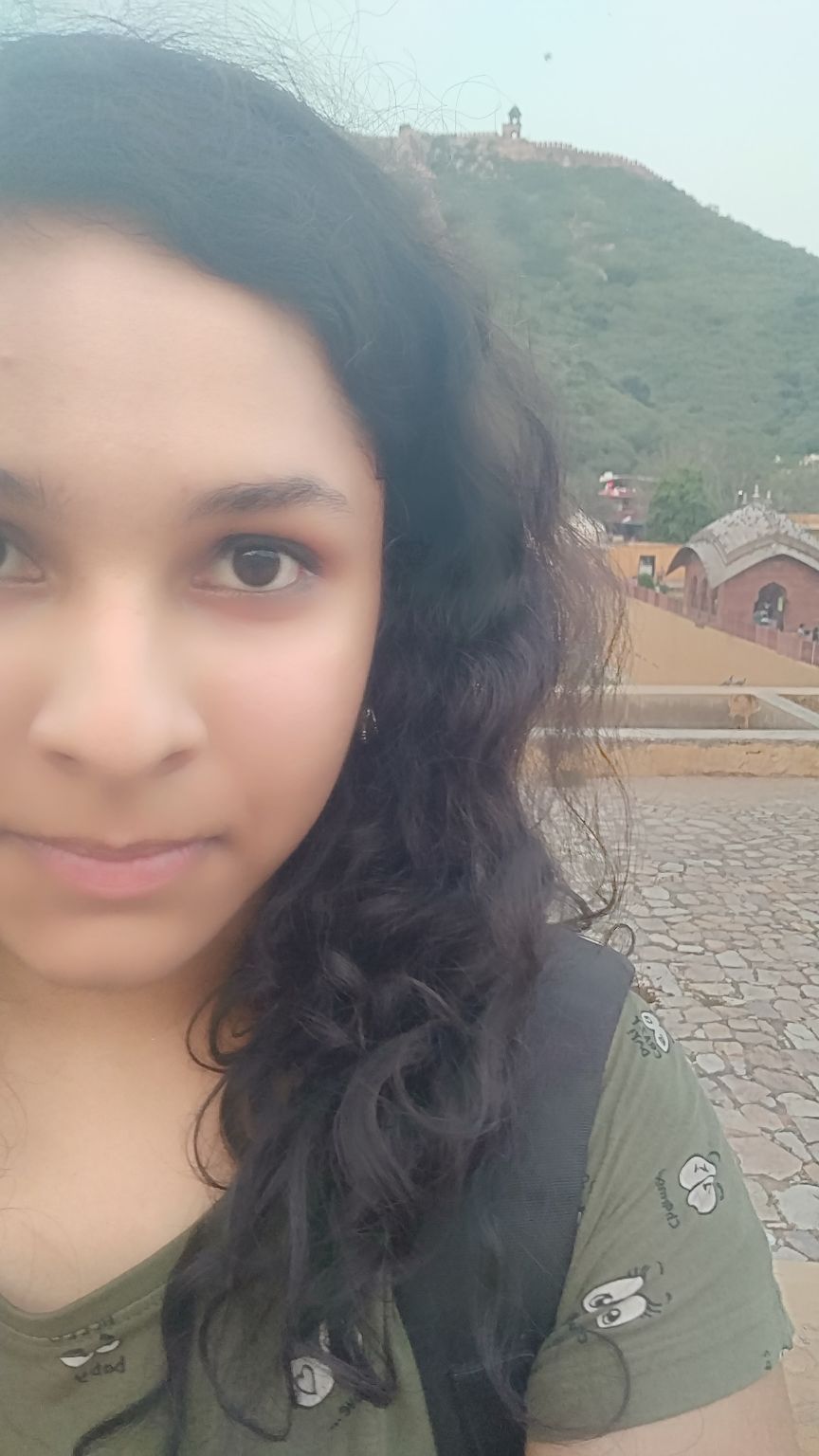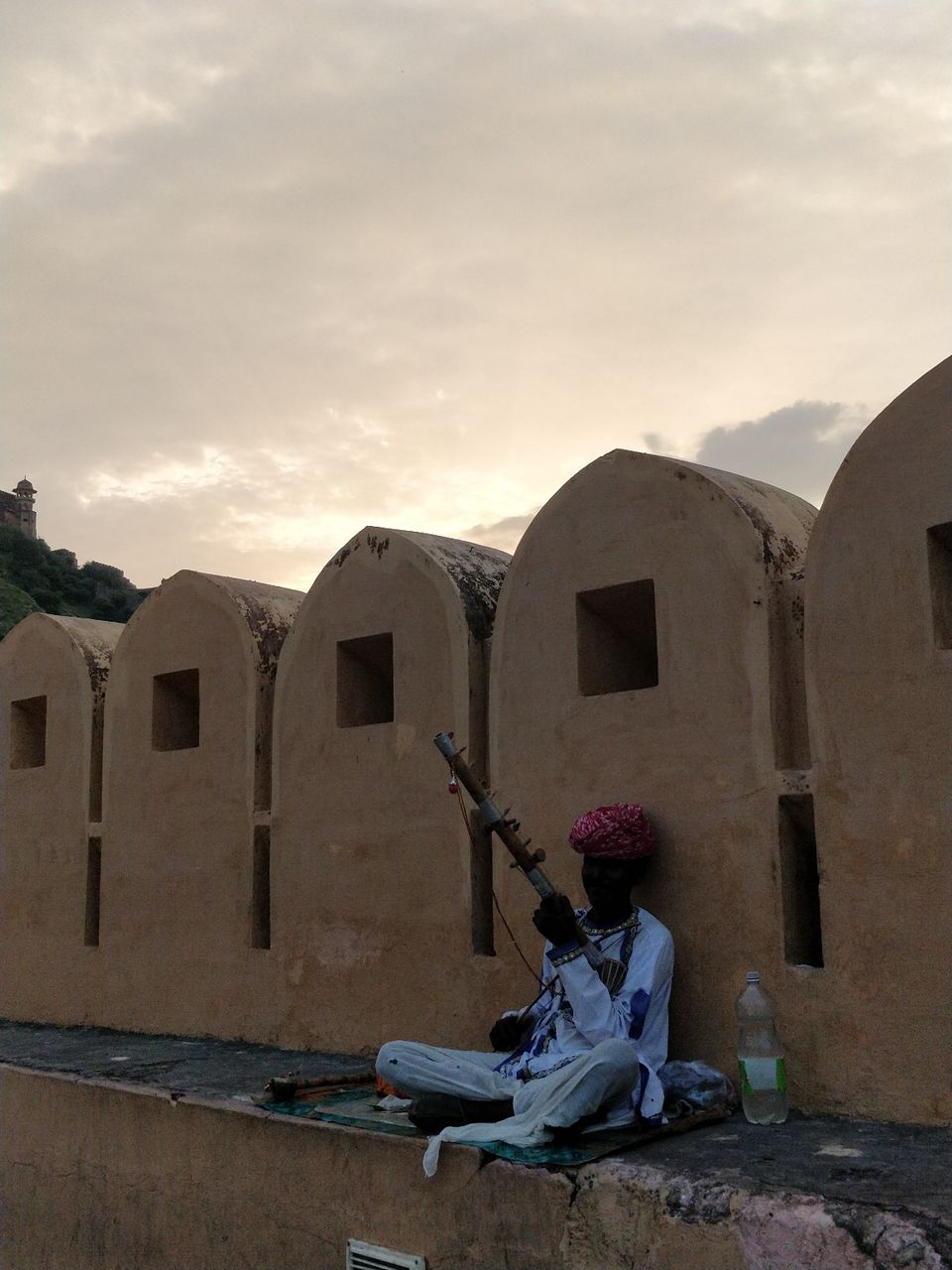 Located on hill top and spread within an area of 4 square kilometers at a distance of 11 kms from Jaipur main city this fort will give you view of whole city at it's best.This town was built by Meenas and later it was ruled by Raja  Man Singh |.It's known for it's artistic Hindu style elements. There is series of Gates and cobbled paths  followed by Maota Lake which is the source of water for the Amer Palace.It is made of red sandstone and marbles.
So I took E rikshaw from my hotel which basically takkes around 15 rupees for jal Mahal and from there you can take share auto which takes 20 rupees only .Well don't forget to keep food and water because you have to walk a lot and if you don't you will miss beautiful scene although car is available which costs around 500 so it's not worthy because distance is not much .
This place offers you light and dance show at night from 7 to 9 pm and it's amazing as it's so colorful and traditional you will get that touch which you were expecting after watching add of Rajasthan Tourism.In the way you will be able to see some shops like bapu Bazar ,jhori Bazar and jal Mahal too .Way to this place offers you mountain and cold air.