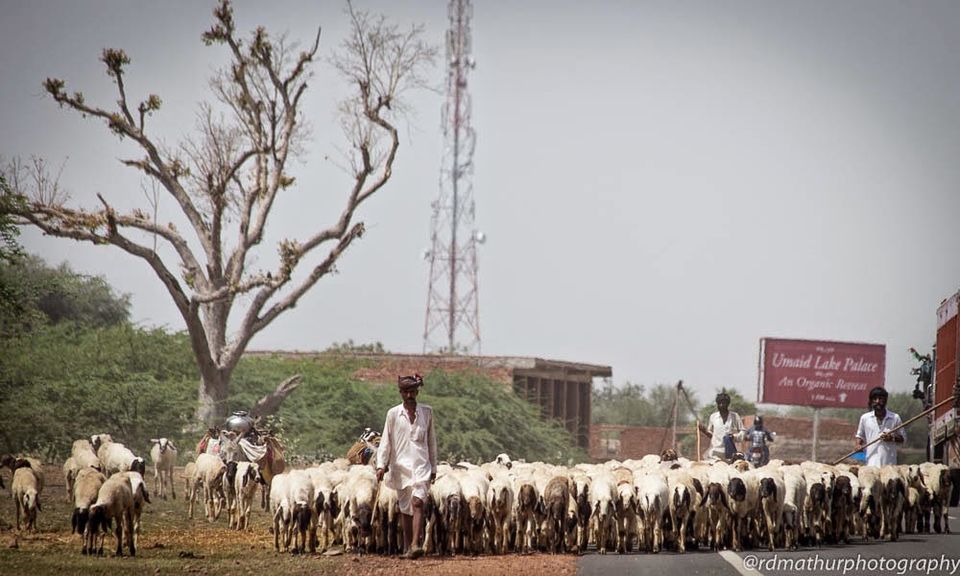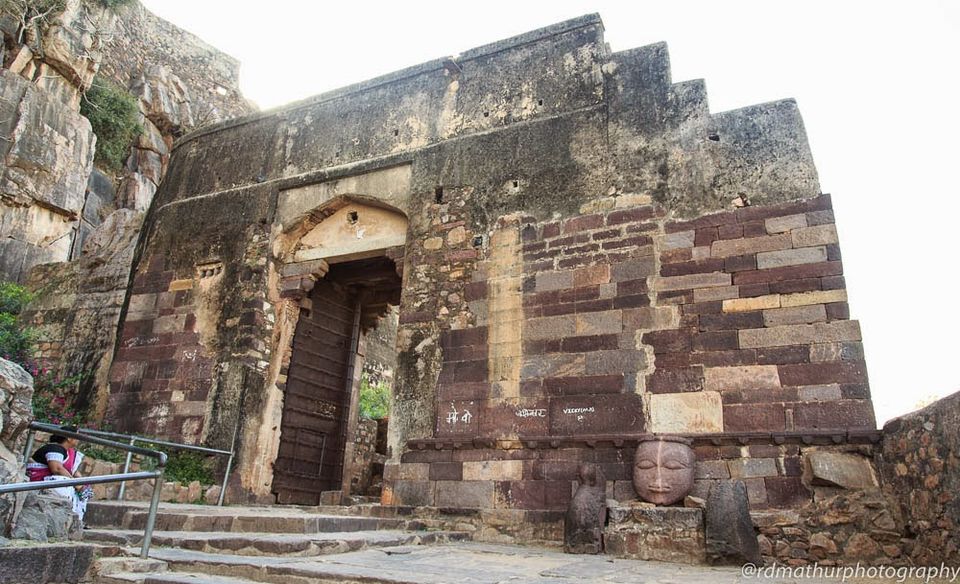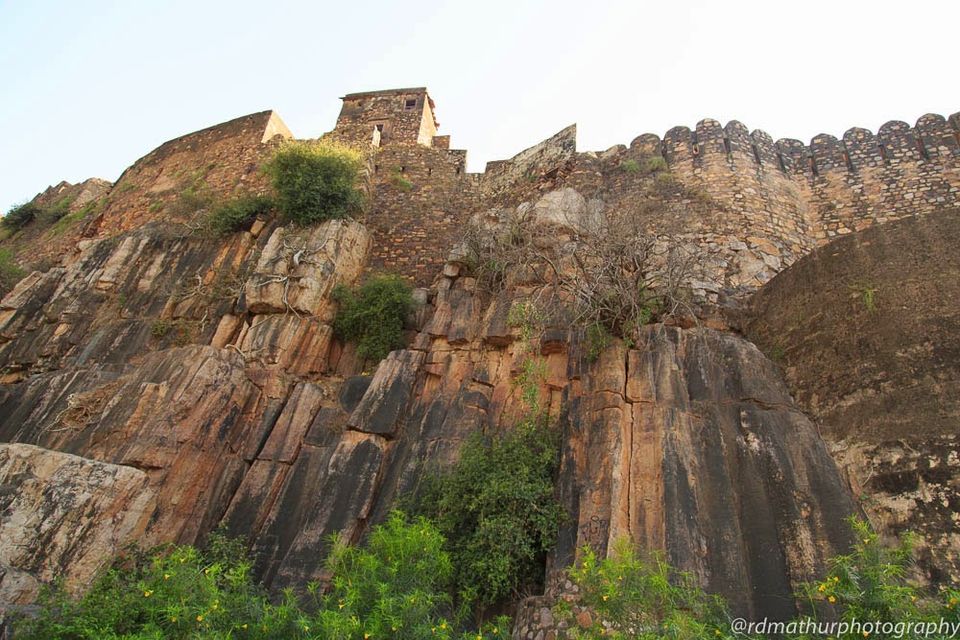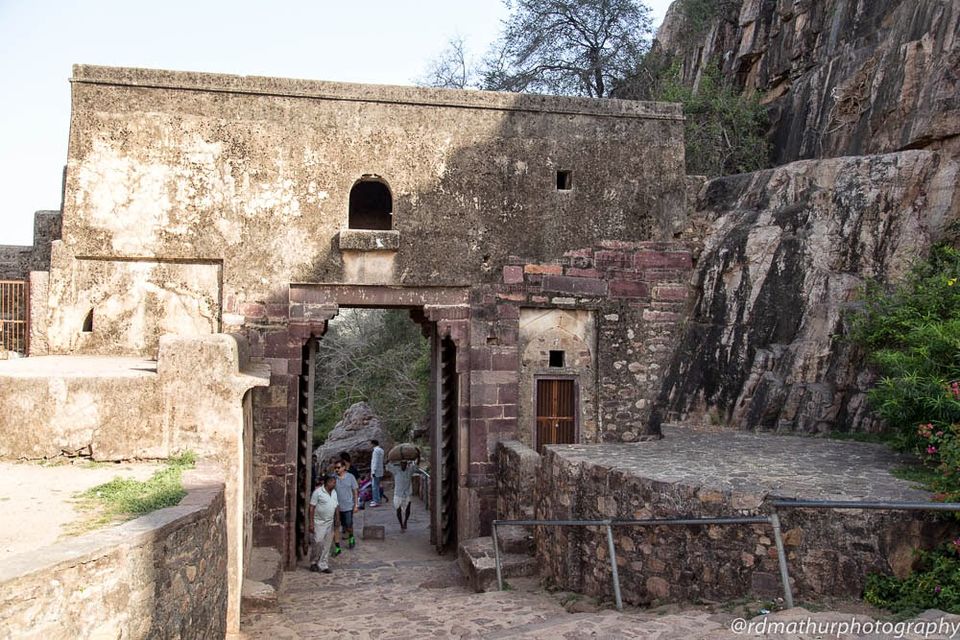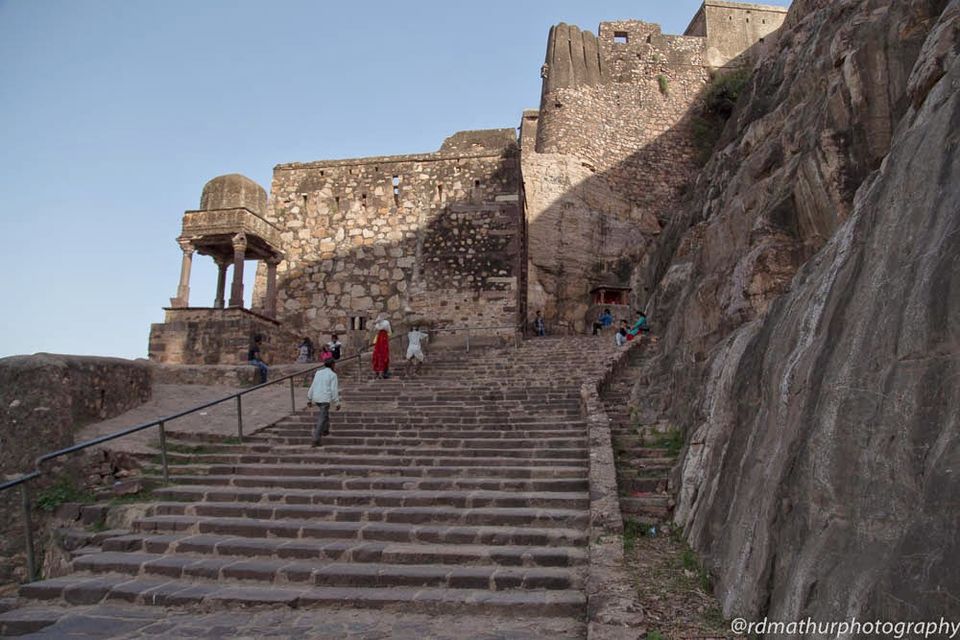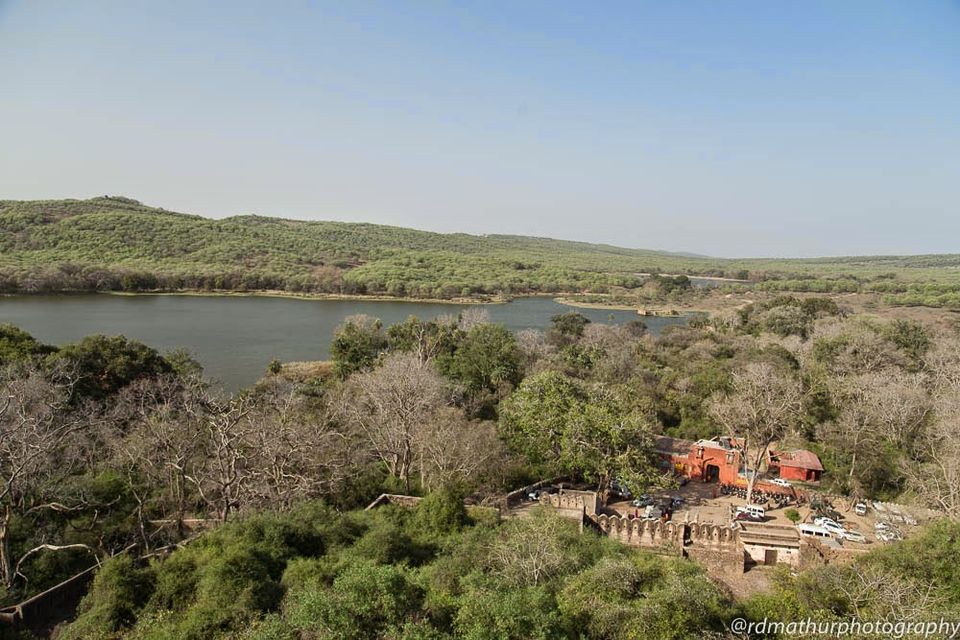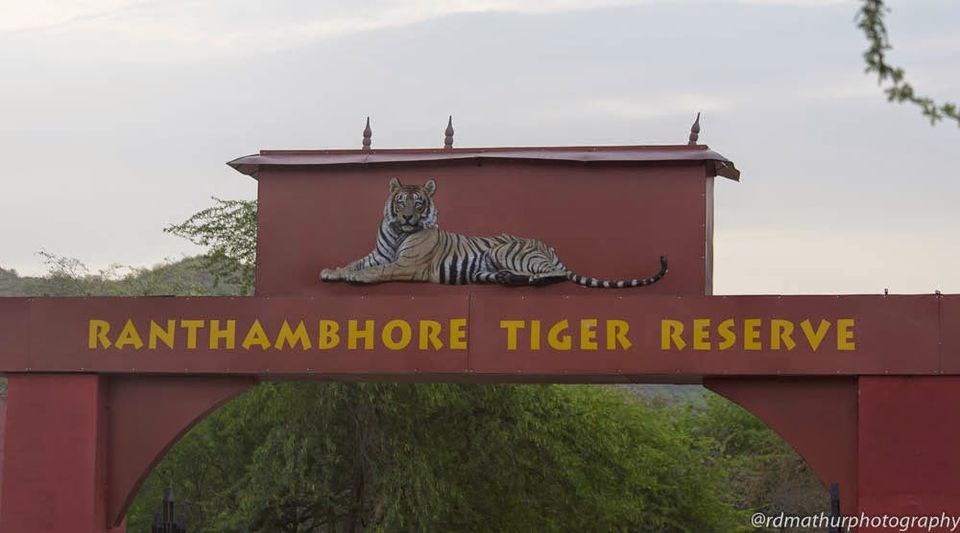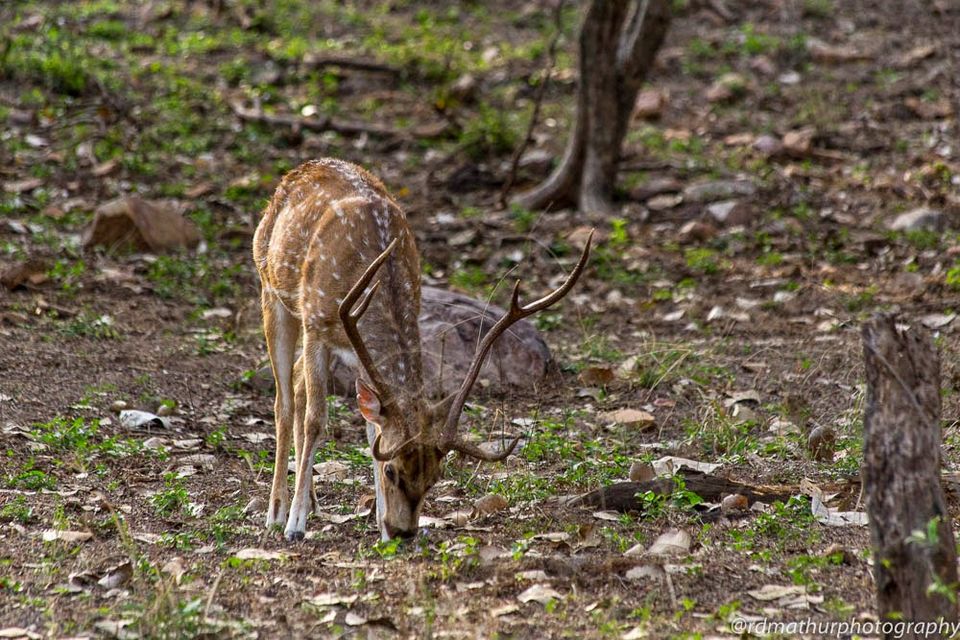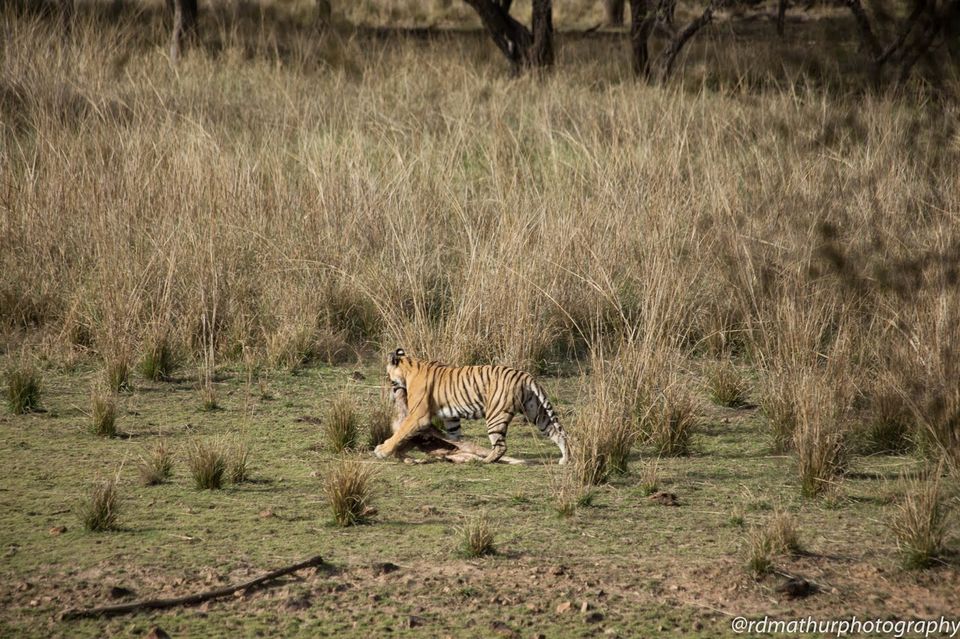 Ranthambore National Park is one of the largest national parks in northern India, covering an area of 392 km. It lies in Sawai Madhopur district of south easternRajasthan. Originally, in 1955 Govt of India established it as Sawai Madhopur Game Sanctuary.

In 1973 it was  declared one of the Project Tiger reserves and in 1991 it was enlarged to include the nearby Sawai Man Singh and Keladevi sanctuaries.

It is one of the best places in India to see tigers in their natural jungle habitat. There are other wild animals too like leopard, nilgai, wild boar, sambar, hyena, sloth bearand chital but everyone's focus is tigers.

We started from Delhi early in the morning to reach Ranthambore by 2 pm. It is about 360 kms from Delhi and we drove via Alwar - Dausa- Sawai Madhopur stopping a little before Alwar for breakfast of Aloo parathas. This route do not have too many places to eat but you can get some exceptional shots of rural life in Rajasthan.

Since it was a long weekend Sawai Madhopur was bustling with tourists and most of the hotels and safari were over booked.  We had booked earlier so we went straight to the hotel, had lunch and headed straight to the Rantambore Fort.

The Fort, lies within the Ranthambore National Park on top of a hill at the heart of the Park and is known for the glory and valor of Hammir Dev of the Chauhandynasty. In 2013, it was declared a UNESCO World Heritage Site under the group Hill Forts of Rajasthan.

The name Ranthambhore comes from two adjoining hills - Rann and Thambhore offering some breathtaking views of the Park. The walls of the fort are about 7 kilometers in length and include an area of nearly 4 square kilometers. All around the fort, one can see many old ruins, including palaces, temples, cenotaphs, step-wells and houses.
The fort is surrounded by massive stonewalls which are strengthened by towers and bastions. The stone for the masonry was mined from inside the Fort and the mines were later turned into ponds for water storage.
The main approach to the Fort lies through a narrow valley, which had four fortified gateways. Of these, only the first gate - Misradhara gate, is still standing. There are many ruined buildings inside the Fort, with Hammir's Court, Badal Mahal, Dhula Mahal and Phansi Ghar being the most prominent of them. The Fort also has many cenotaphs, temples and gates.

The Ganesh Temple, which lies very close to the main entry gate to the Fort, attracts a steady flow of pilgrims, mainly from the rural hinterland. During the annual Ganesh festival, tens of thousands of pilgrims visit the temple, from all over the country.


 A small perennial stream called Gupt Ganga flows in this part of the Fort where you can see a large number of birds, Langurs, the odd small cat and sometimes, even leopards.

The next day we took two safaris. Amongst all the people staying at our hotel, some saw one, some saw none. Some saw 3 tigers including 2 cubs, I think we were the luckiest as we saw a tigress (No T 19 we were told) carry HER kill. It was an awesome site, truly like an audience with GOD. Once she moved into the bushes, where we were told her cubs were waiting (we did not see them) we waited for a long time for HER to appear but we were not obliged. 
This trip was first published on Mathurrdm-journeys.