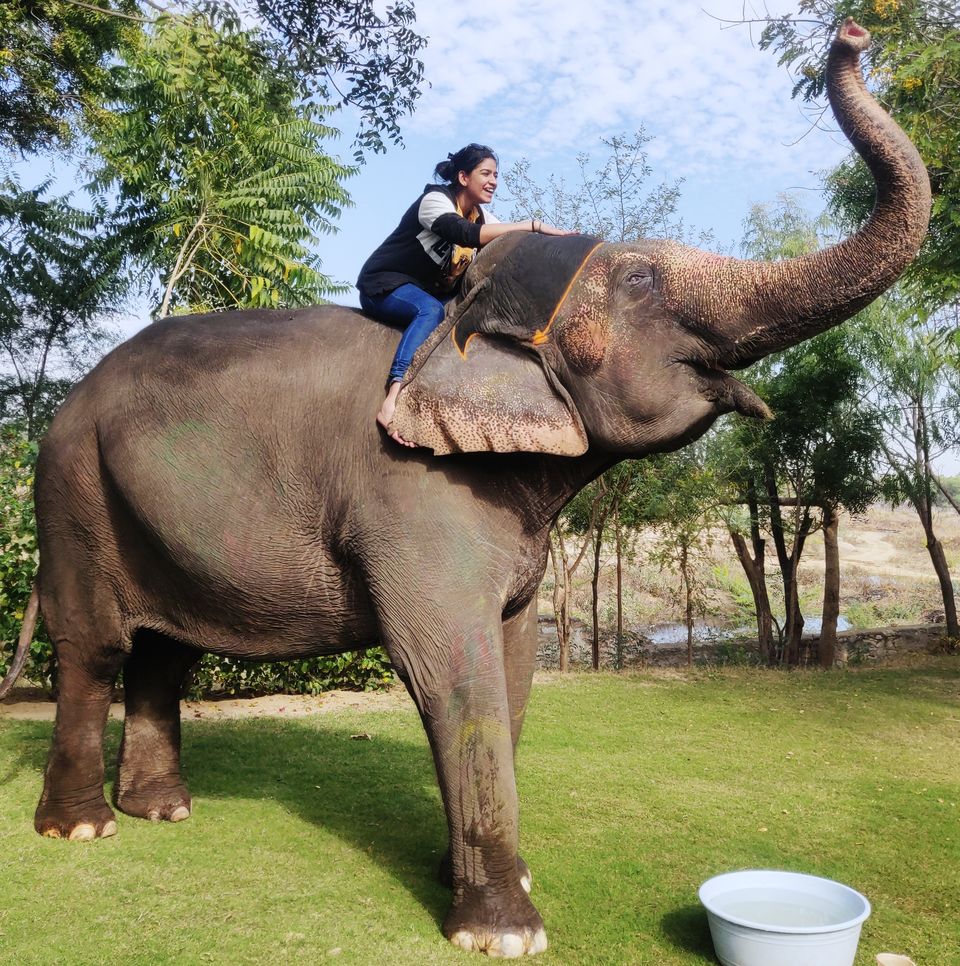 Let me introduce you to a compassionate elephant sanctuary in Jaipur, India — Elefantastic.
Here, I saw firsthand how the caretakers treat elephants like family, and dedicate their lives to raising awareness about conservation and ethics.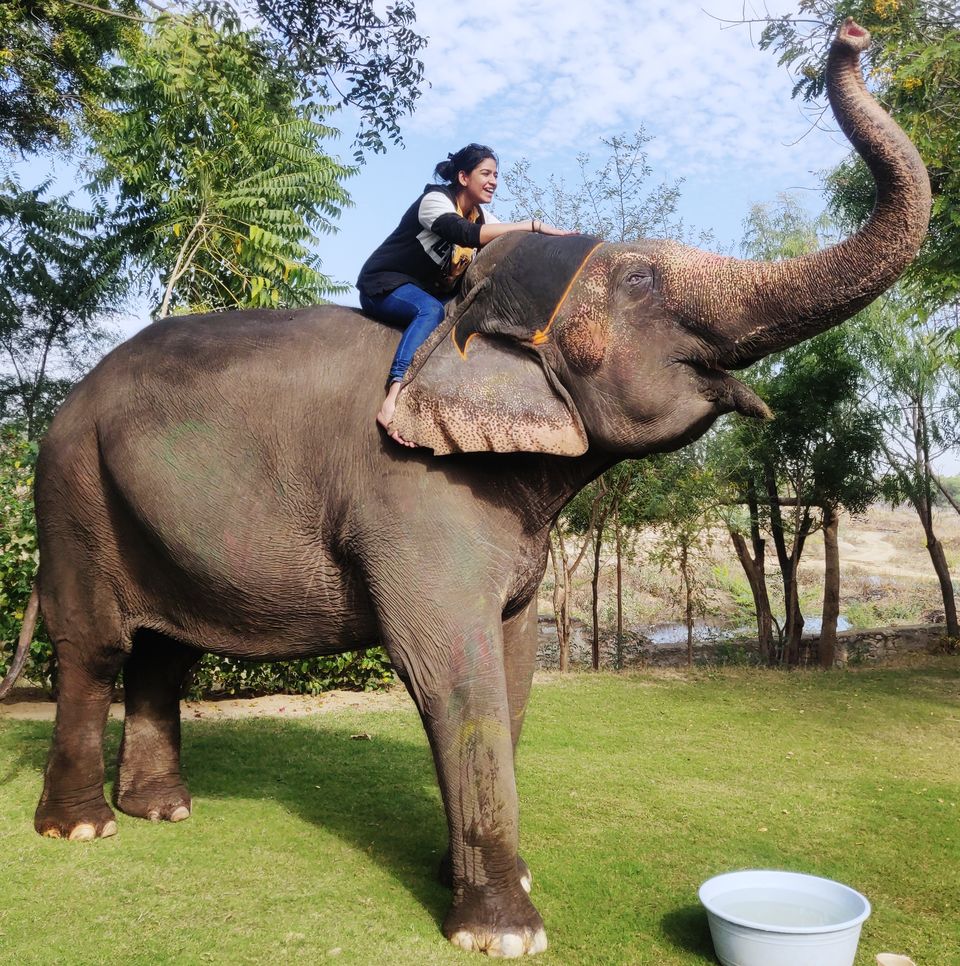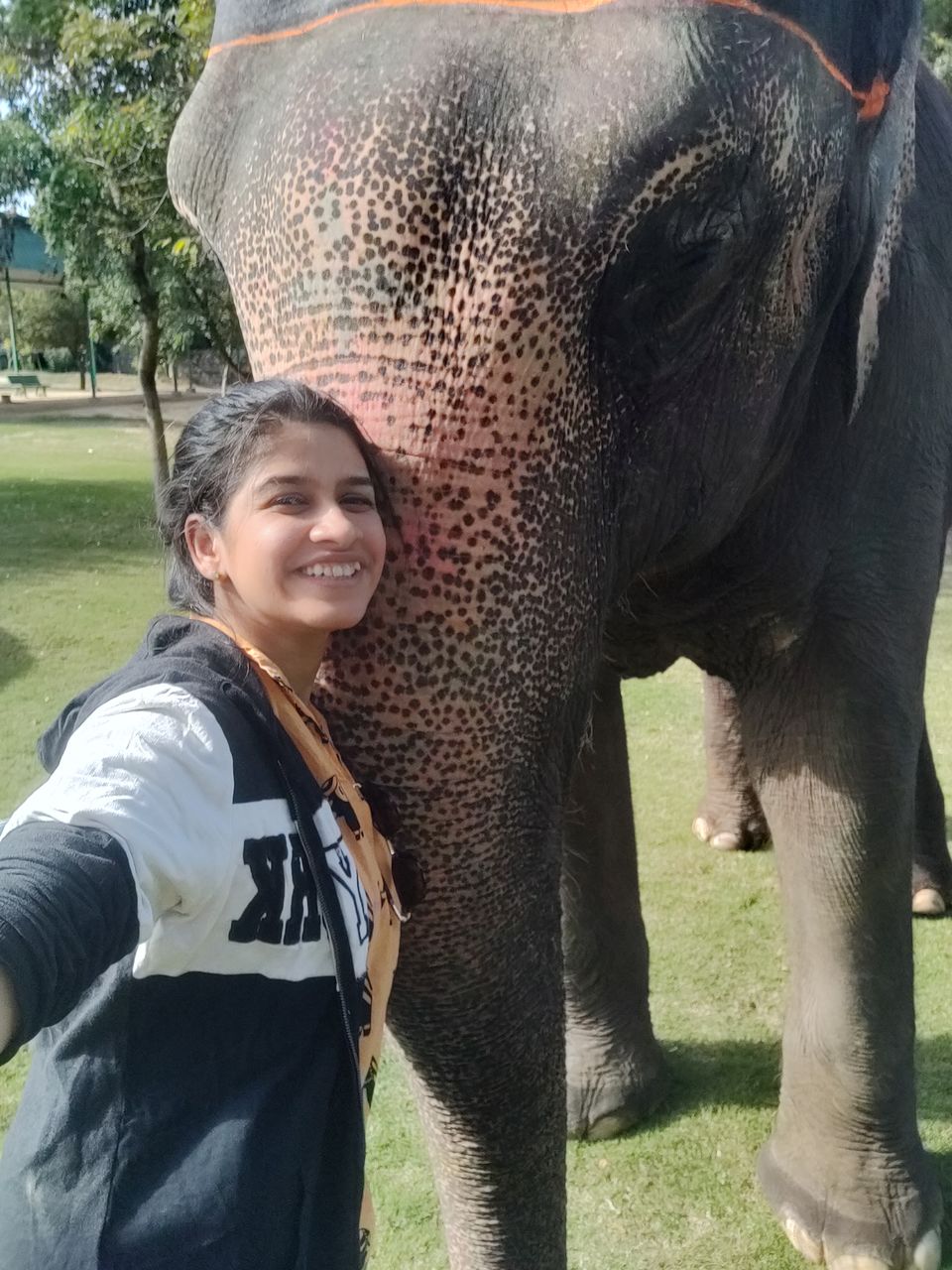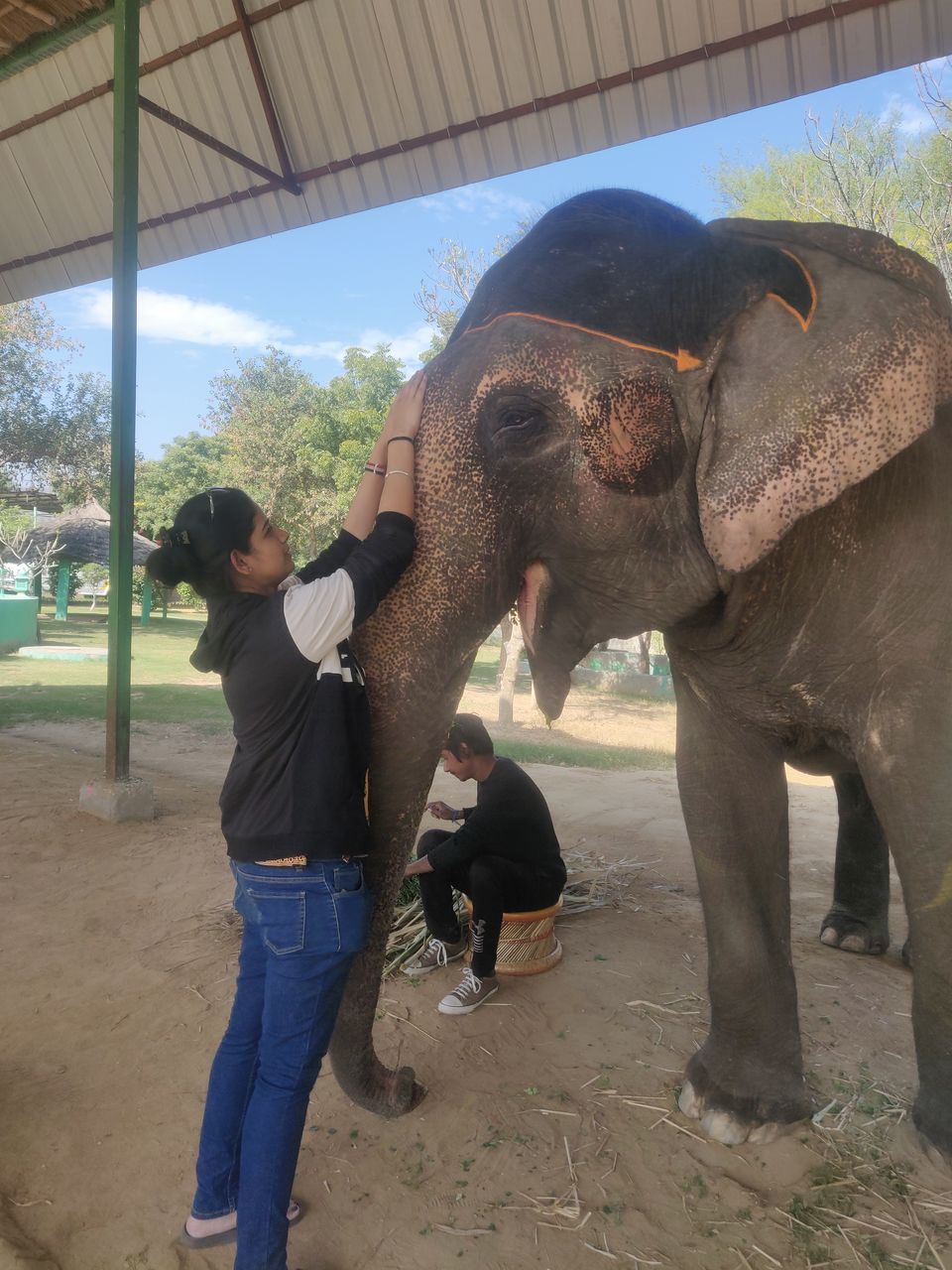 Here, guests get to interact with these intelligent creatures in ethical ways, feeding and washing them, and decorating them with nontoxic/natural colours, bathing them and spending time playing/strolling with them!
Have you ever been up close with an elephant?
It's incredible… these are the largest land animals in Asia, yet they're so gentle and intelligent.
At Elefantastic, we saw that the elephants live in their own individual houses, which they share with their mahout and his family. The sanctuary is on a huge plot of land, and the creatures have plenty of room to roam freely (they are never tied up).
Elephants, normally spend 14-19 hours a day eating! They consume several hundred kilograms of vegetation daily. They are vegetarians and mainly eat leaves, tree bark, roots and stems. They droll over bananas and fruits!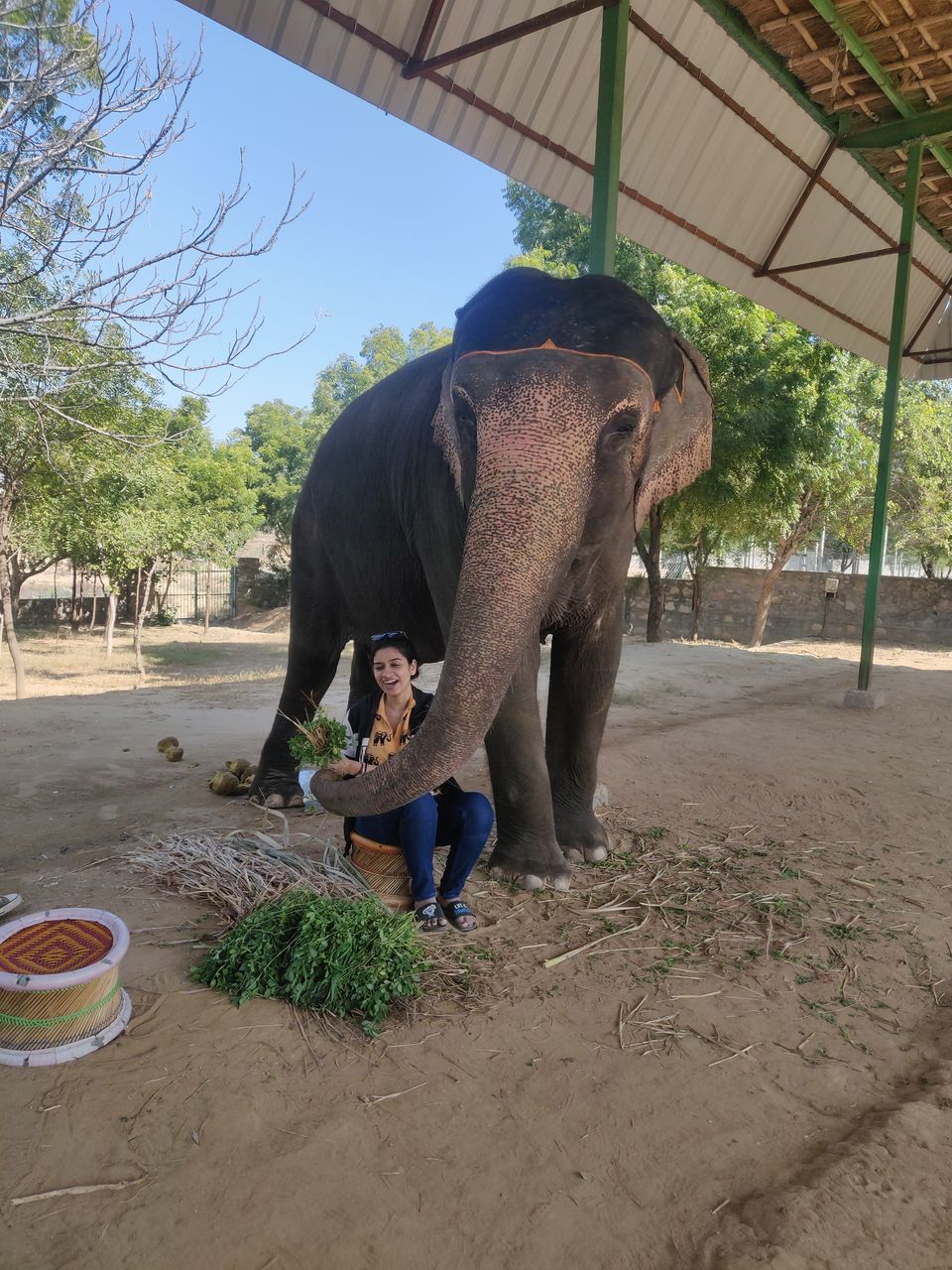 Once our elephant, Shaku, had her meal, it was time to give her a makeover!
Elefantastic had provided a palette of non-toxic, organic paints that cause no harm to their bodies (I got some on my hand, and it washed right off with water). Since elephants don't sweat and only have pores between their toes, this doesn't clog up their skin.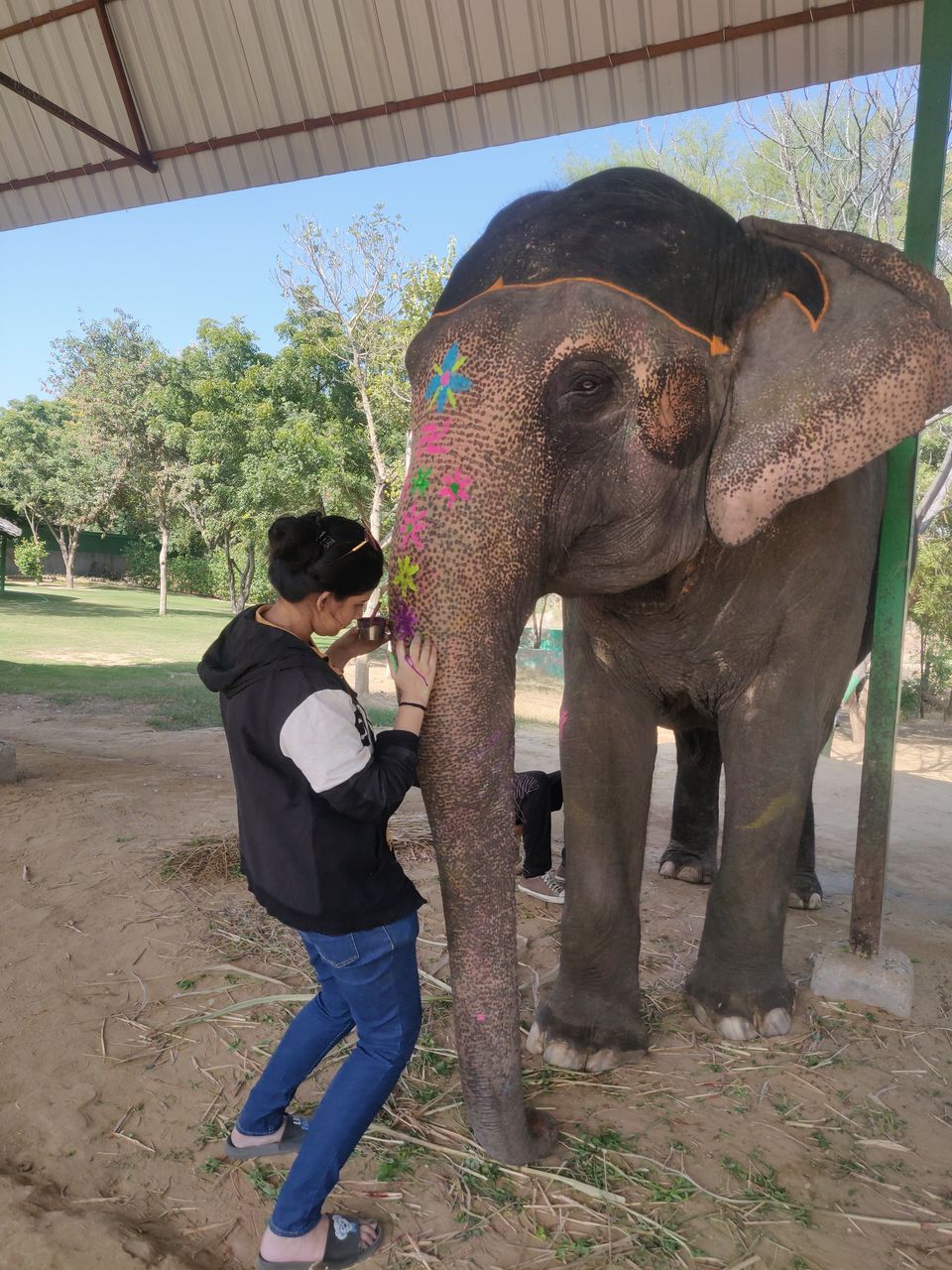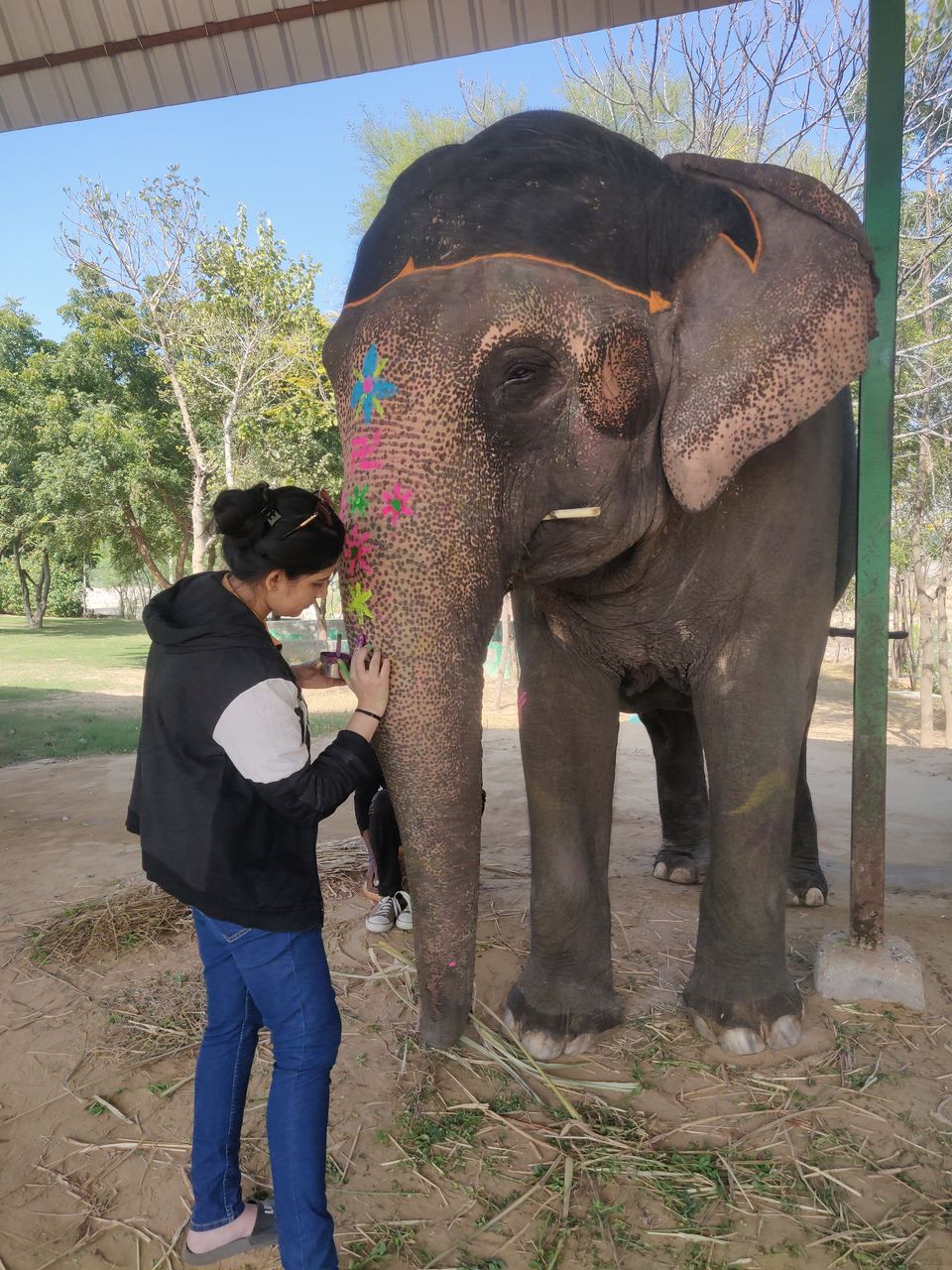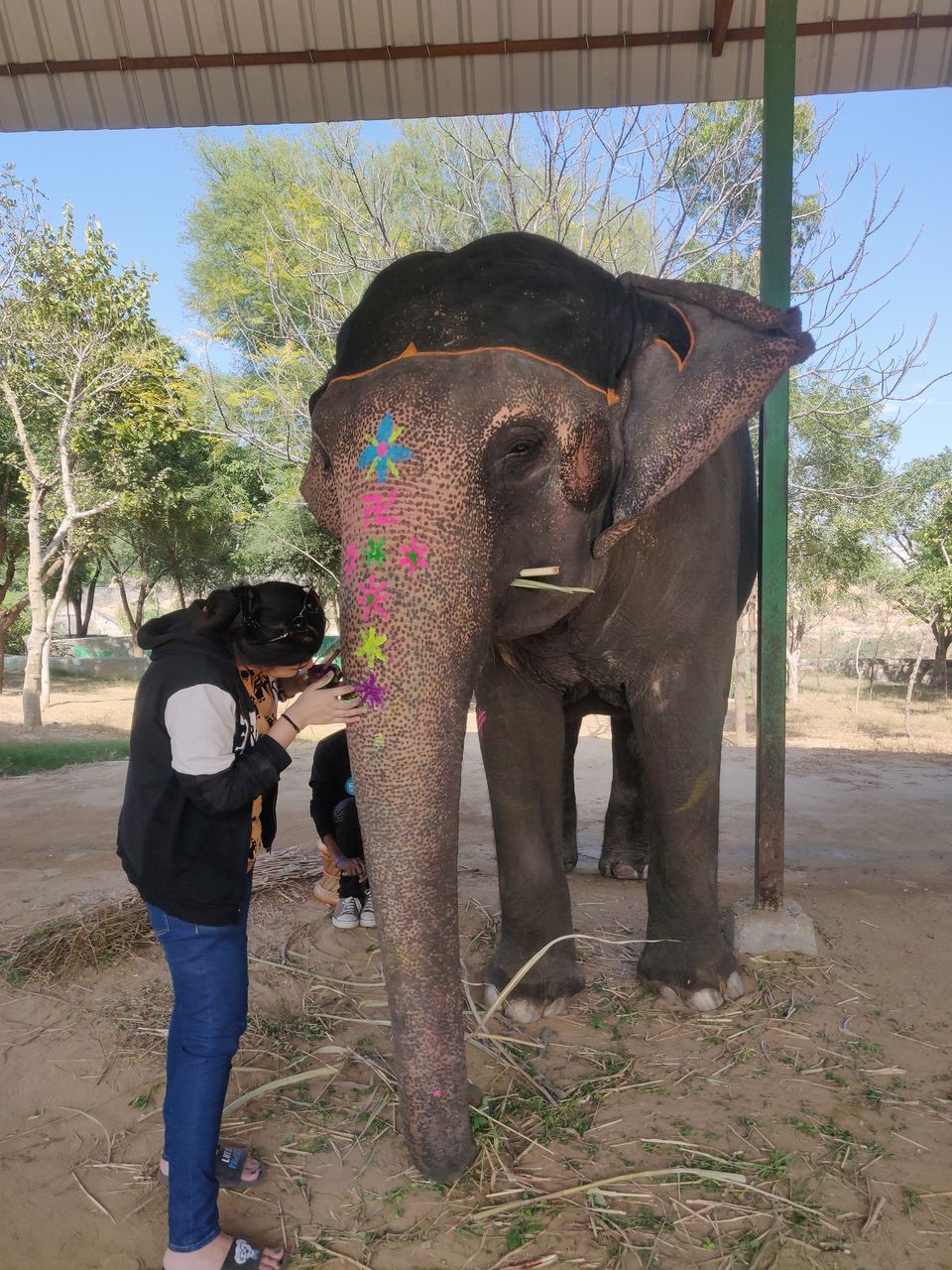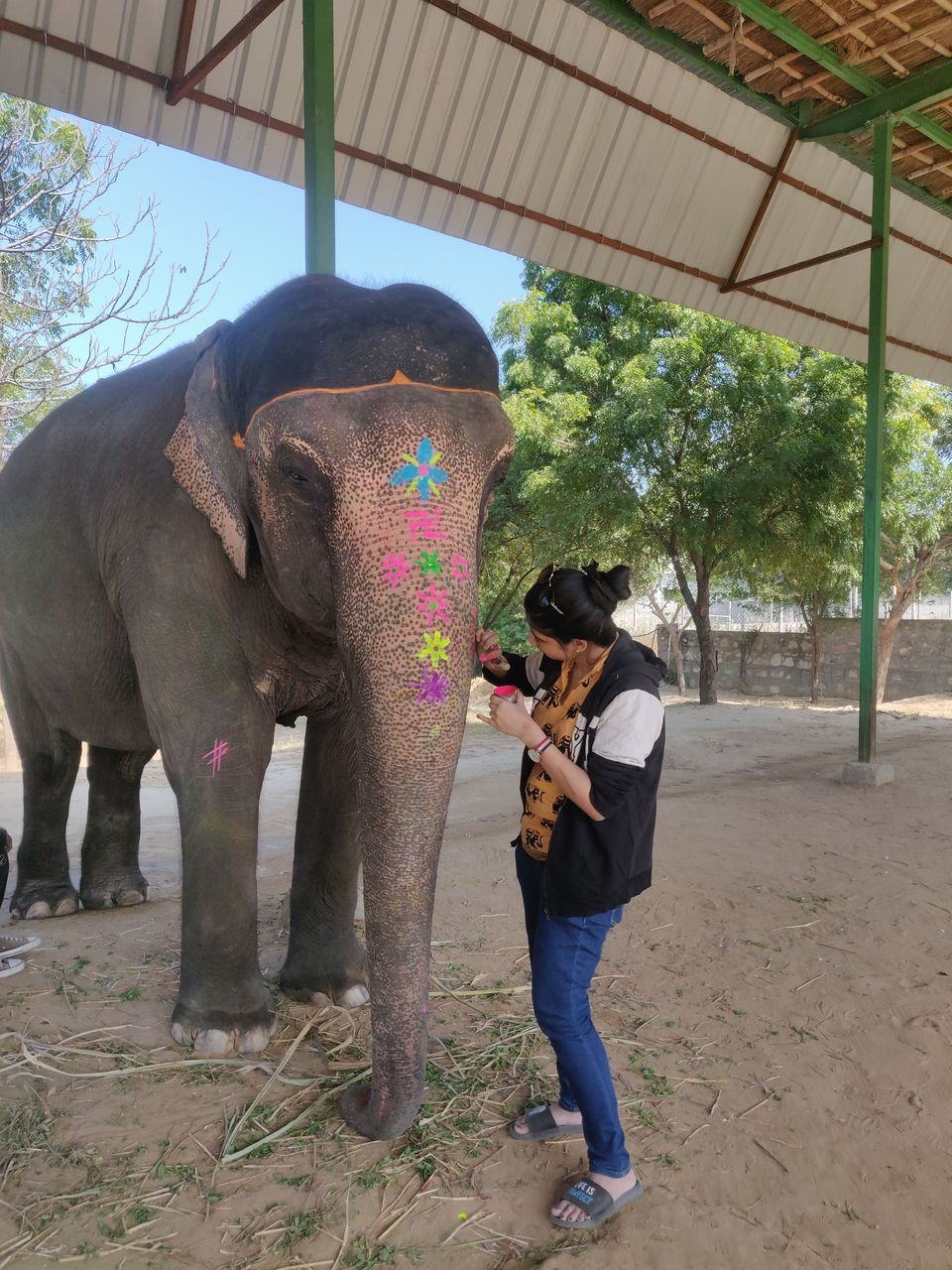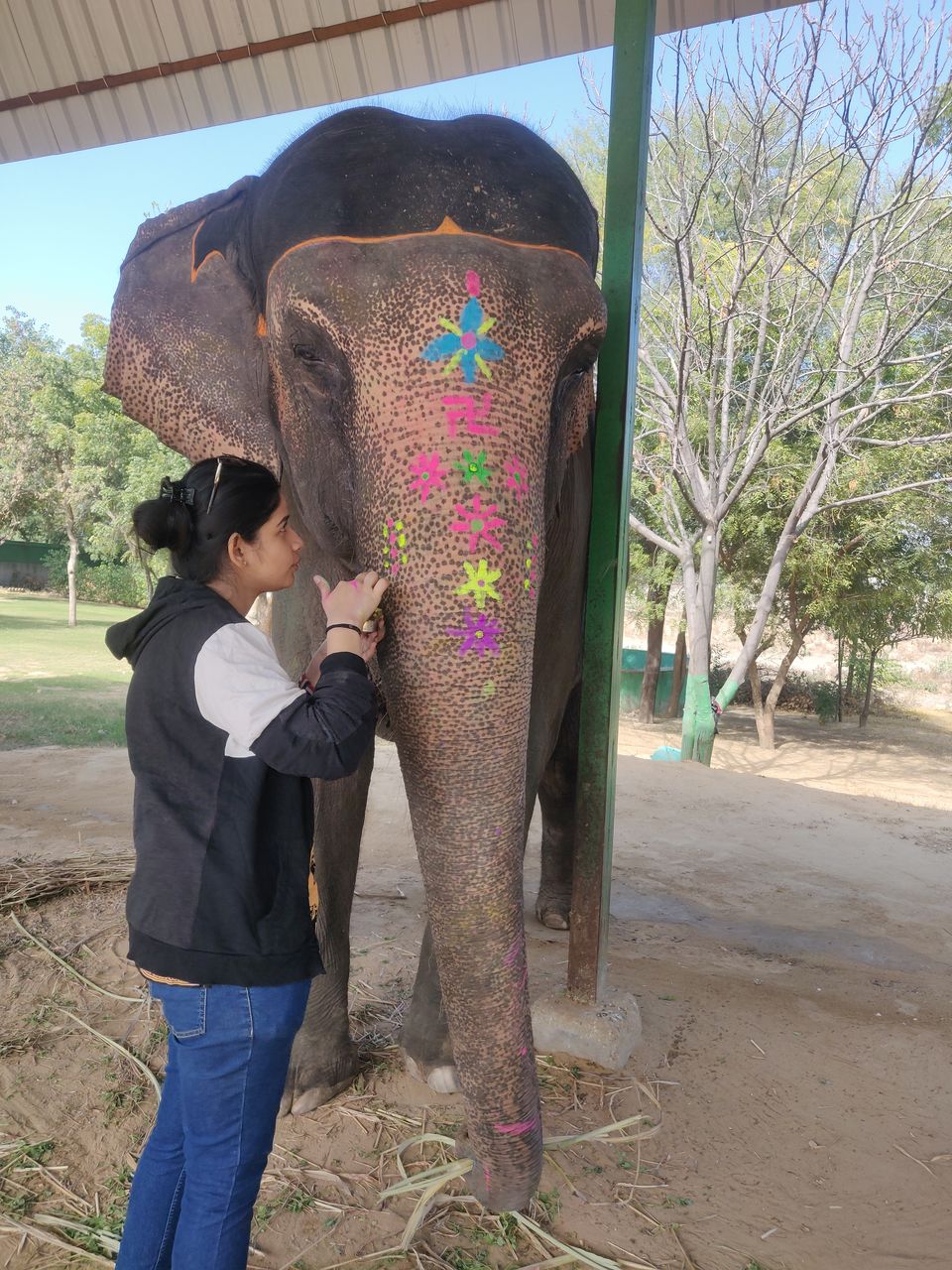 We then, took her for a stroll, only to realize she is lazier!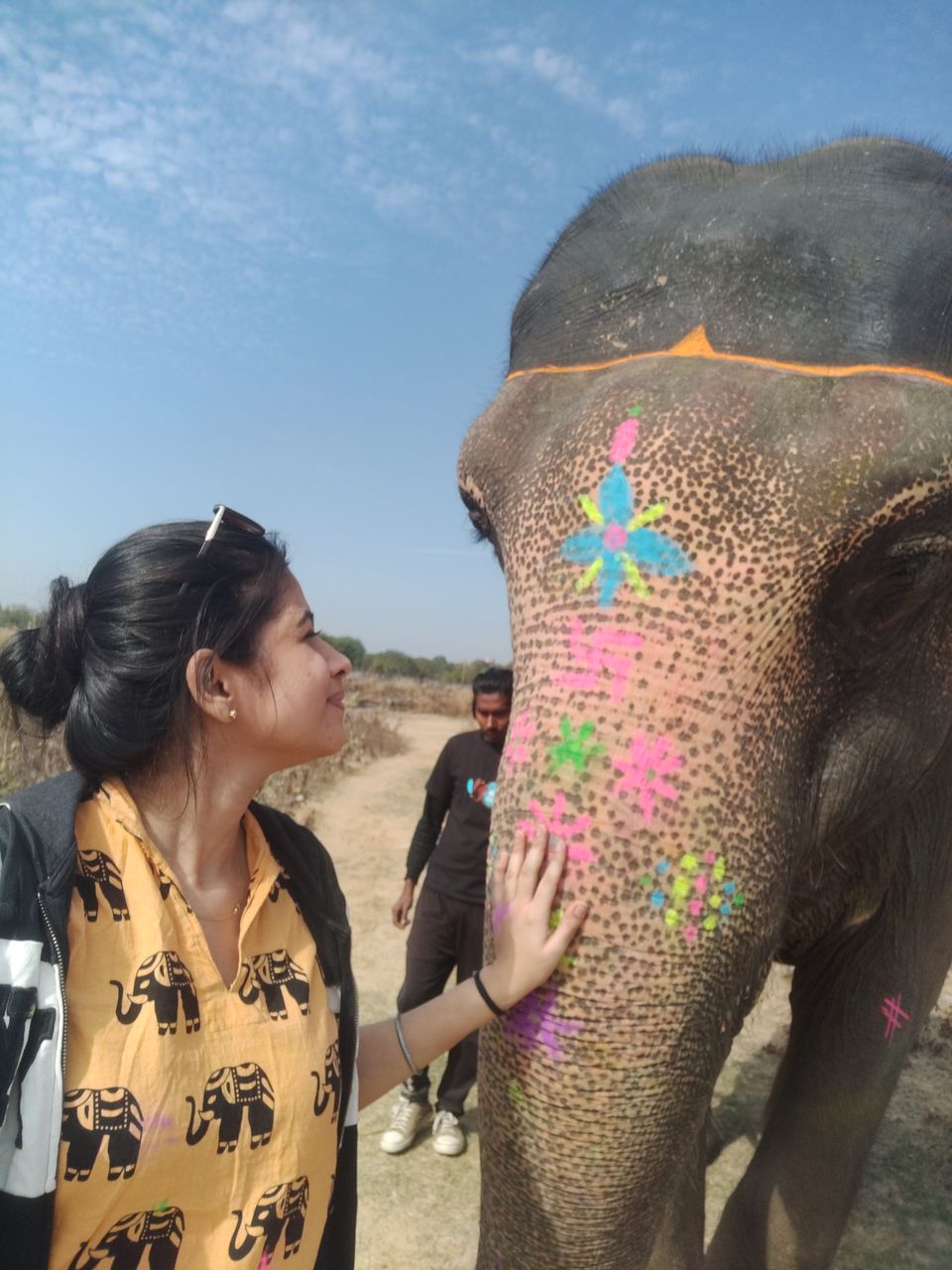 Now, it was time for her bath! We walked our elephant over to a grassy field, and we hosed her down with water.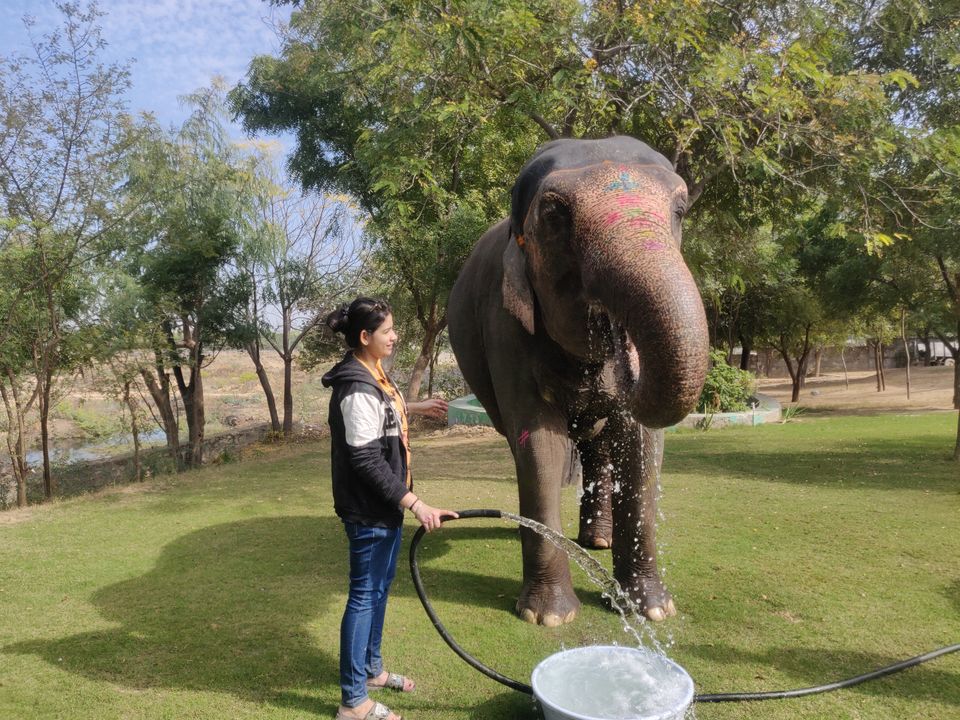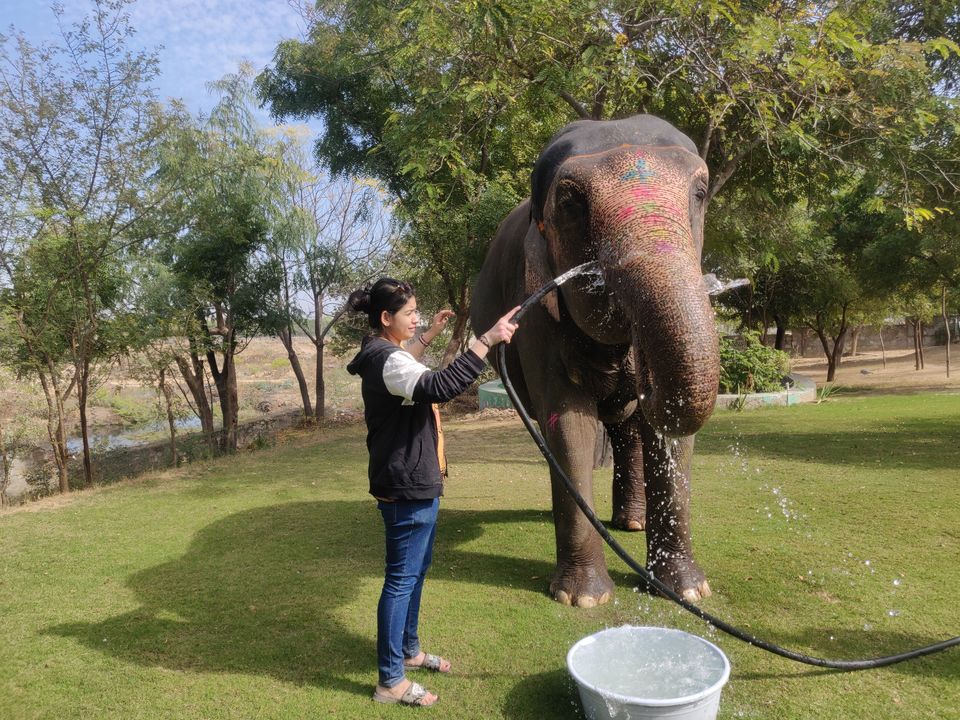 We put some water into a bowl, and Shaku sucked it up like a straw. Then, she swung her trunk around and sprayed herself to cool off!
FYI - Water for elephants is a must: they can drink 200 liters a day.
We can honestly tell you that elephants are treated with the utmost respect at Elefantastic. We saw them living in un-tethered natural conditions!
To make a booking: visit the Elefantastic website and email Rahul (hello@elefantastic.in) to secure your reservation.
They offer hotel pick-ups and drop-offs, and you can either start in the morning or afternoon for half a day of activities.
Elefantastic address: 90 Chandra Mahal Colony, Delhi Road, Amer, Jaipur 302002, India