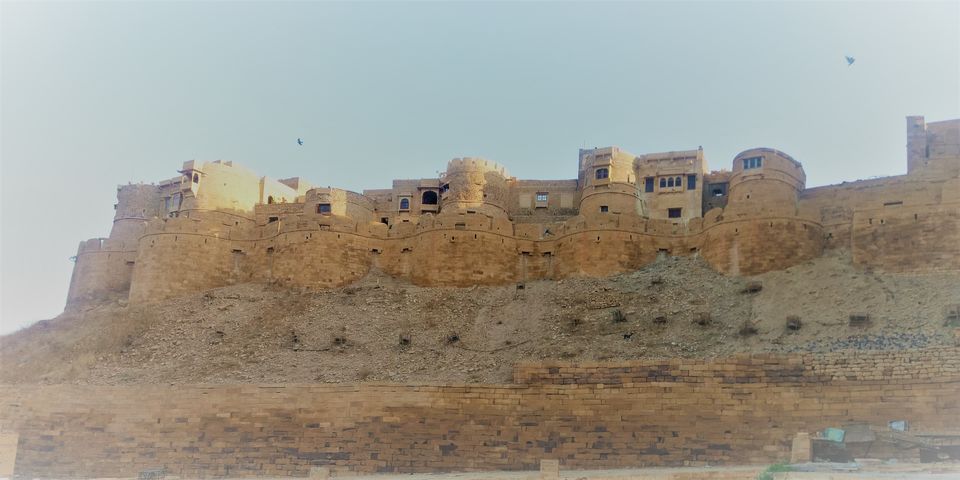 We, the gang of four were on the year end voyage to the royal state of India i.e. "Rajasthan". Already being on the planned trip to Mount Abu and Udaipur we made a run time plan to visit the city which glitters like gold!! It was one of the wisest decision I believe ;) We began yet another road trip from Udaipur to Jaisalmer which was approximately 530 km and took close to 9 hrs to reach. First glimpse of the city made me fall in love with it. I could discover reason behind its tag as "Golden city". Golden color was consistent across each and every building of the city and gelled well with the dessert "Thar".
Finally we reached our hotel which was more like a Haveli. Only word i could say after seeing it was "wow". Have never stayed at such kind of property before. It was well maintained with beautiful pool side sitting area and amazing sunset point. You can also spot the famous Jaisalmer fort from there
After taking some rest we began our exploration. First and foremost we visited the famous Jaisalmer Fort which was visible from miles away due to its hilltop location. It was made up of yellow sandstone and looked amazingly beautiful when sun rays fell on it. Fort still has Raj Mahal inside, few restaurants and some options to shop. This 800 years fort used to be the Jaisalmer city earlier. Though city has expanded quite a lot but this fort is still a dwelling of one fourth of cities population.
We went to a restaurant on top of the fort during evening. It was a perfect wow moment!! Amazing view it was. City lights glittering all over, chilly winds, melodious music and perfect company. Do you really long for anything else??We enjoyed the wonderful evening over there.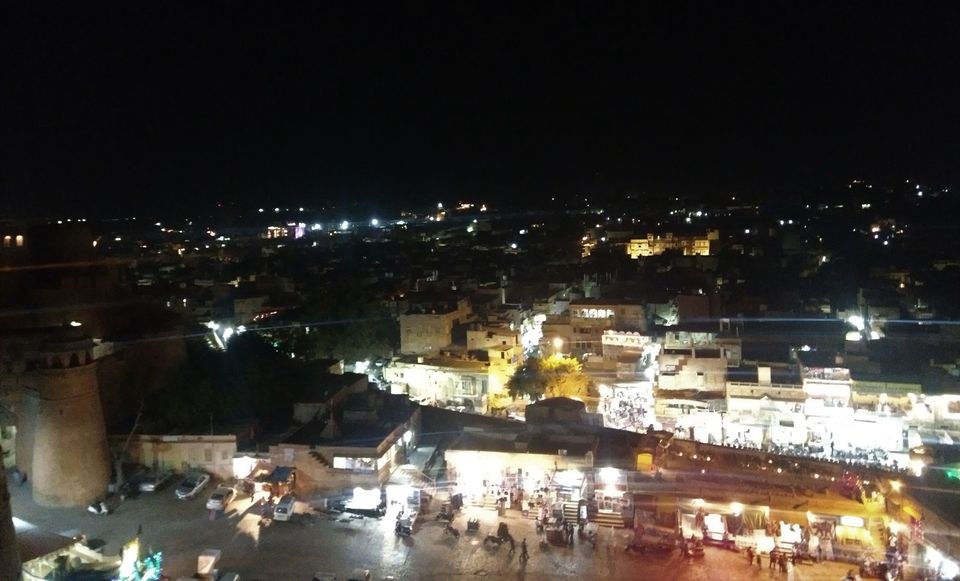 Hold on! Missed mentioning about Gadisar lake. Wondering how can we have water body among-st dessert?? Well yes, its like a wonder. This lake is rain water harvested and its mere view beats the scorching heat of dessert. Before going to the fore mentioned roof top restaurant we went to Gadisar lake and enjoyed the evening boat ride. Lake was pretty beautiful with well maintained ghats and temple at its bank. Various movies are shot at this location one of which is Sarfarosh. You can also enjoy puppet show organized in Heritage Thar museum in the evening.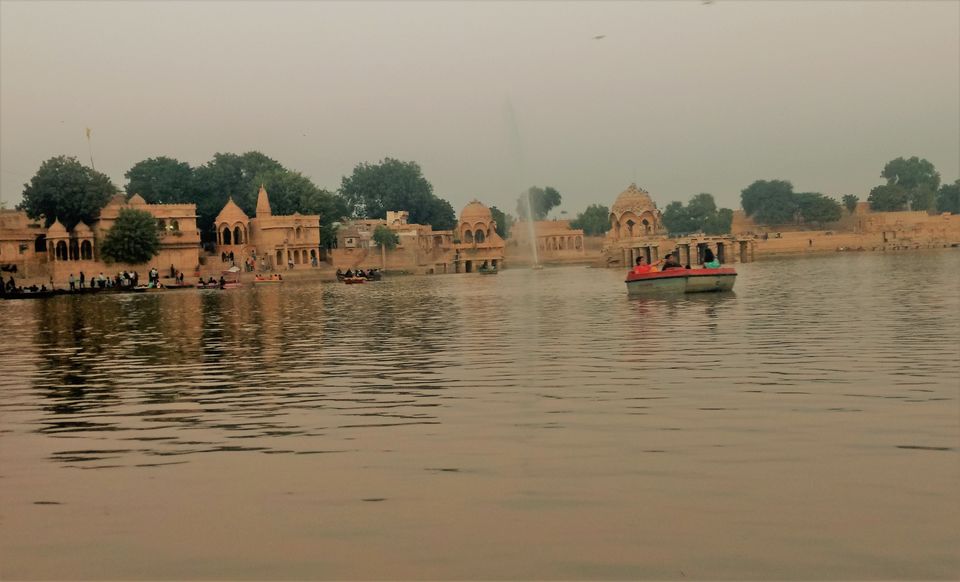 That was the end of day 1 exploration. Late in the evening we enjoyed folk dance and music which was organized by hotel.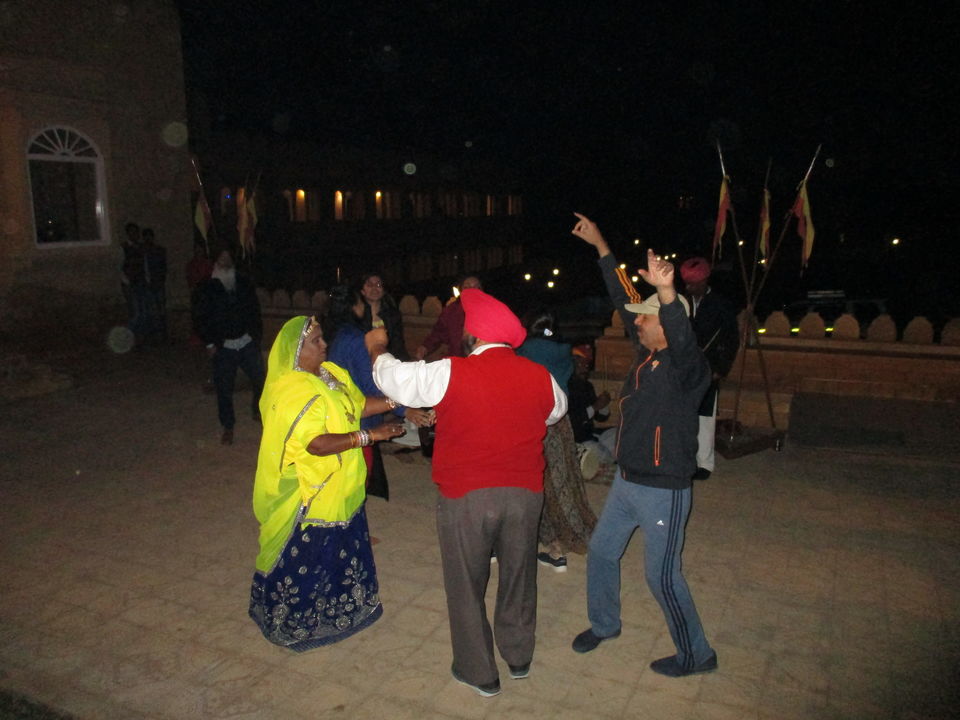 Here comes another morning with long to do bucket list. This day we kept reserved for the dessert. You guessed it right! I was pretty excited to visit Tanot mata mandir which was approx 130 km from our hotel. Let me remind you that it's the same temple which was shot in Border movie. En route we crossed many villages and beautiful sand dunes. We took halt and interacted with the people of near by village to get a view on the life of locals.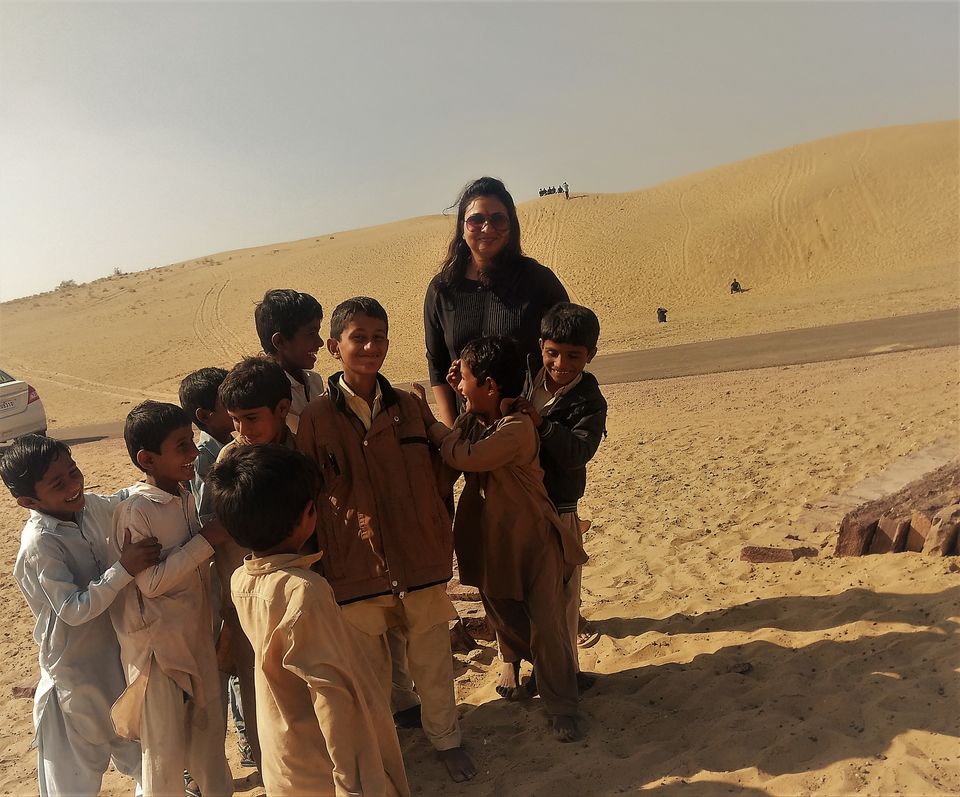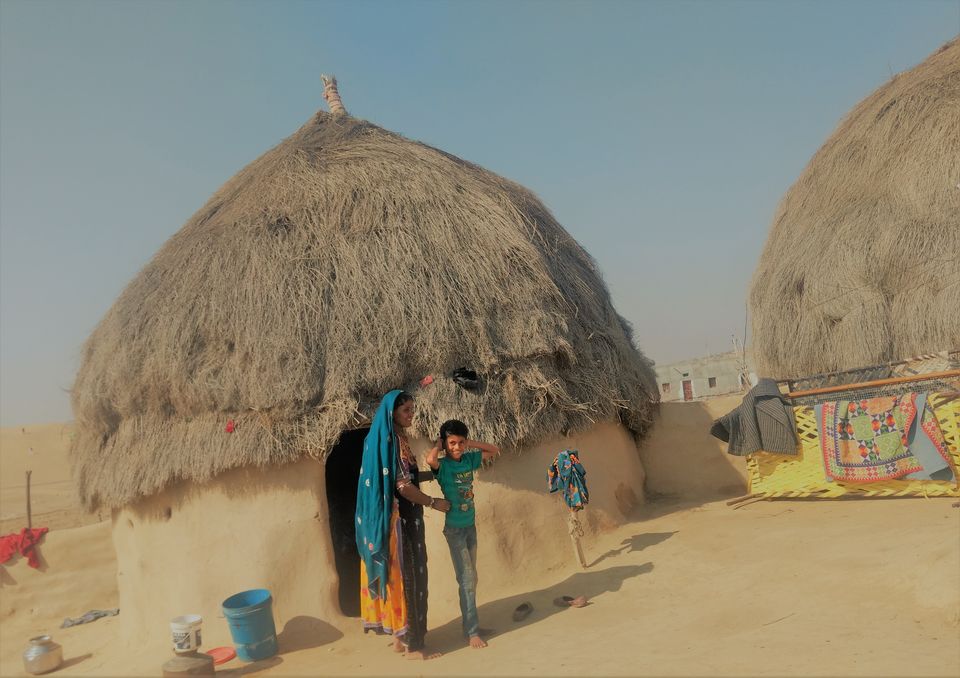 I was expecting a small mata temple, in contrast it was pretty big one and credit goes to the Indian Army. This temple is being taken care by Army due to its proximity with LOC - Indo Pak border. Not only this there is an interesting story behind this temple. Army people have great trust on this place and they believe mata would save them from all ill things. Approx 300 live bombs landed in temple's vicinity but none of them exploded. Isn't it a miracle? Owing to this fact people have great belief on this temple.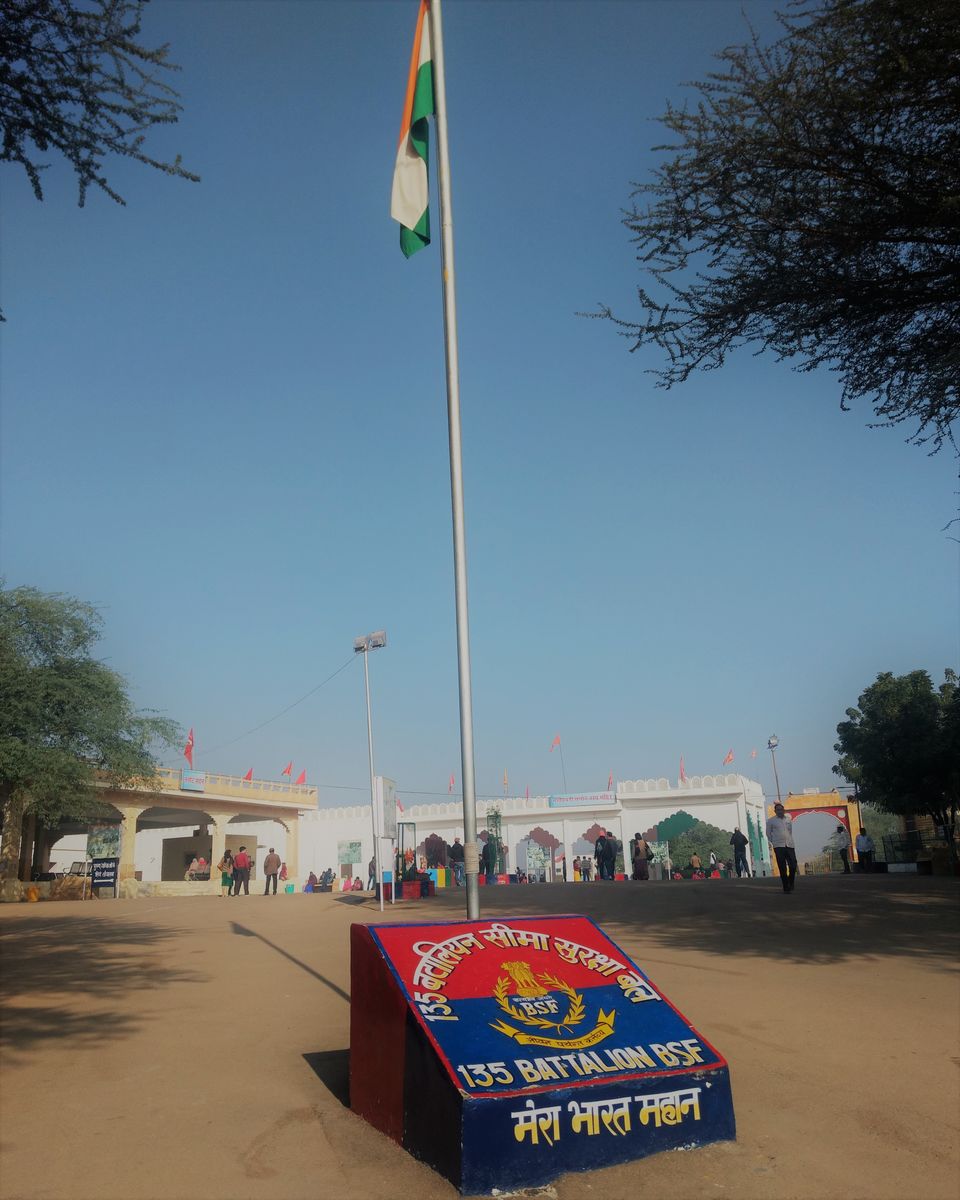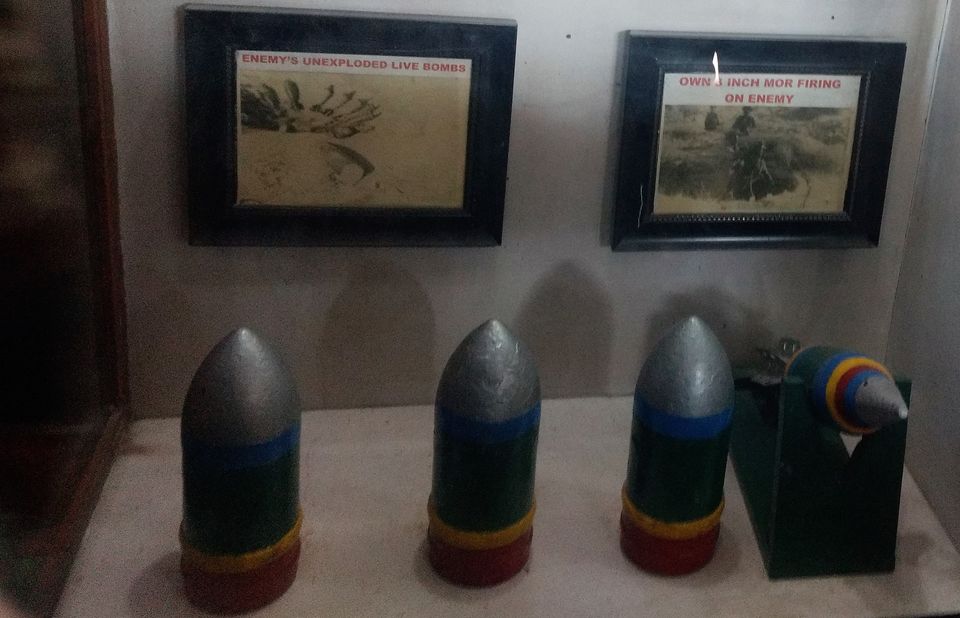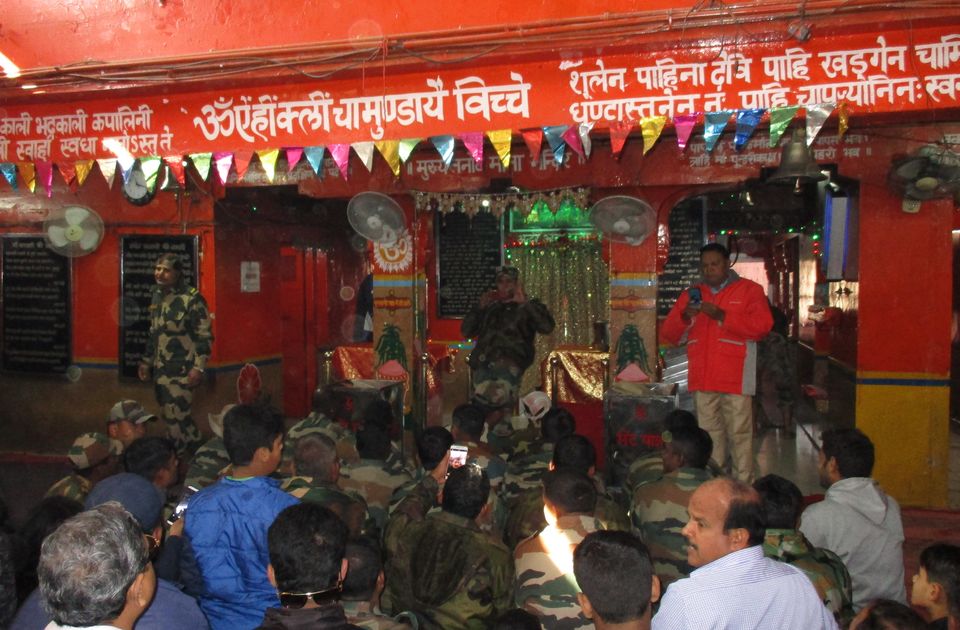 After paying homage in the temple came the turn of most awaited sight - Longewala post. It is the same place where Indo Pak war occurred in 1965. Running through the history of this place which was displayed in the museum aroused gush of emotions within. Hats off to the army personals who witnessed the war and conquered it. You can also see the border pillar which Pakistan army brought along in the hope of acquiring Jaisalmer. Its the shooting sight of Border movie as well.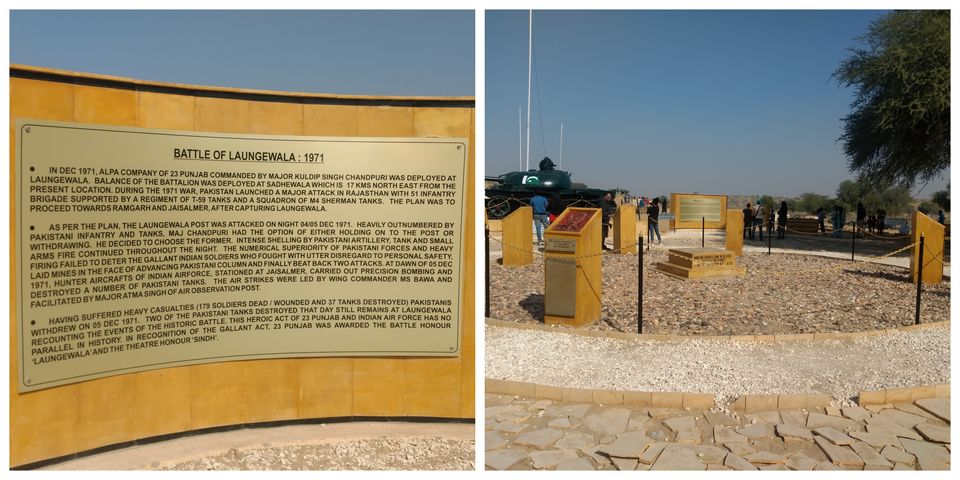 Next we headed towards the core Thar for dessert safari which turned out to be a roller coaster - A ride which you can never forget in your lifetime, i can bet on that! It was an open jeep safari with fabulous driver who tried his level best to make this ride adventurous. Sharp twists and turns on the sand dunes which almost took our breathe away but on the other hand gave us huge adrenaline rush. Superb is the word for that.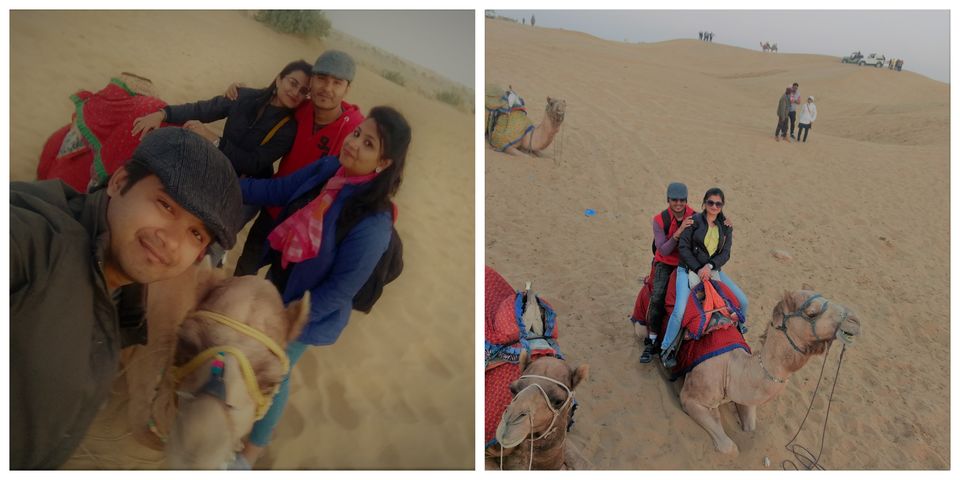 Then came the turn of camel safari over sand dunes and the beautiful sunset. Golden sand, chilly winds, camel ride and captivating sun set - A complete package to soul satisfaction.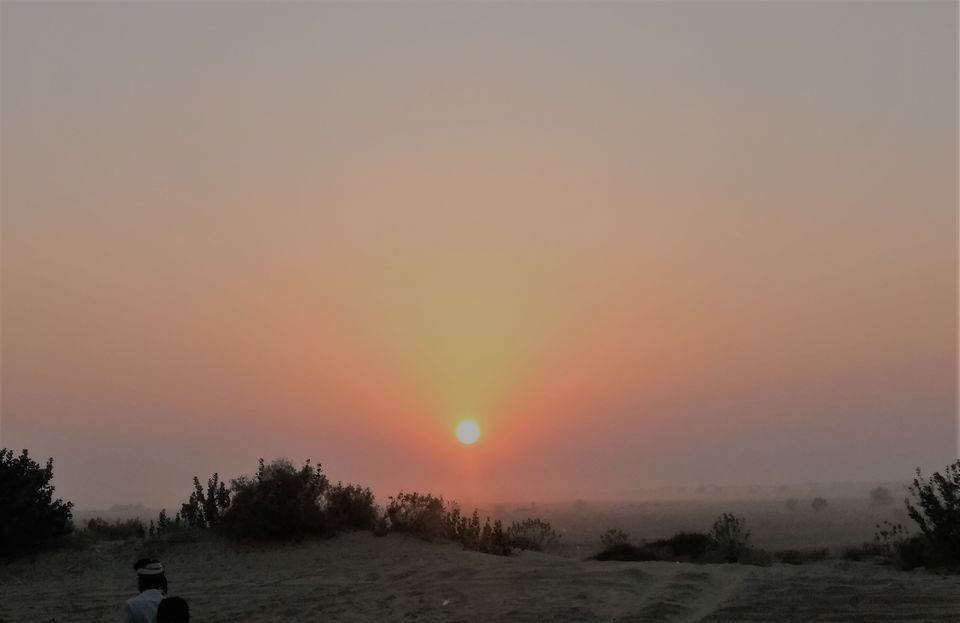 Near the dessert there are several tents/camps where you can stay overnight to have some different kind of experience - different from the regular hotel stay. These camps organize cultural events during evening which gives you flavor of Rajasthan's folk dance. Don't worry if you are not staying at camp and still want to enjoy the event. There are few packages available for non resident guests which includes jeep safari,evening show and dinner. We took same package(1500 per head) and enjoyed the fun filled event.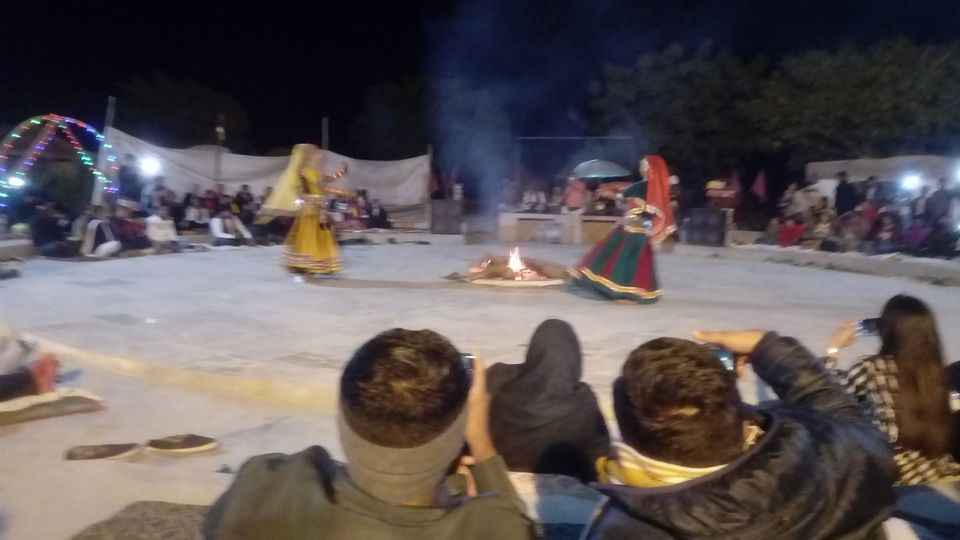 Before leaving the city we thought of exploring Kuldhara - the abandoned village of Jaisalmer. Its said that the inhabitants of this and the near by village left it within a day with a curse that the town will never be populated again. Do visit this ghost town if you want to witness mysterious atmosphere.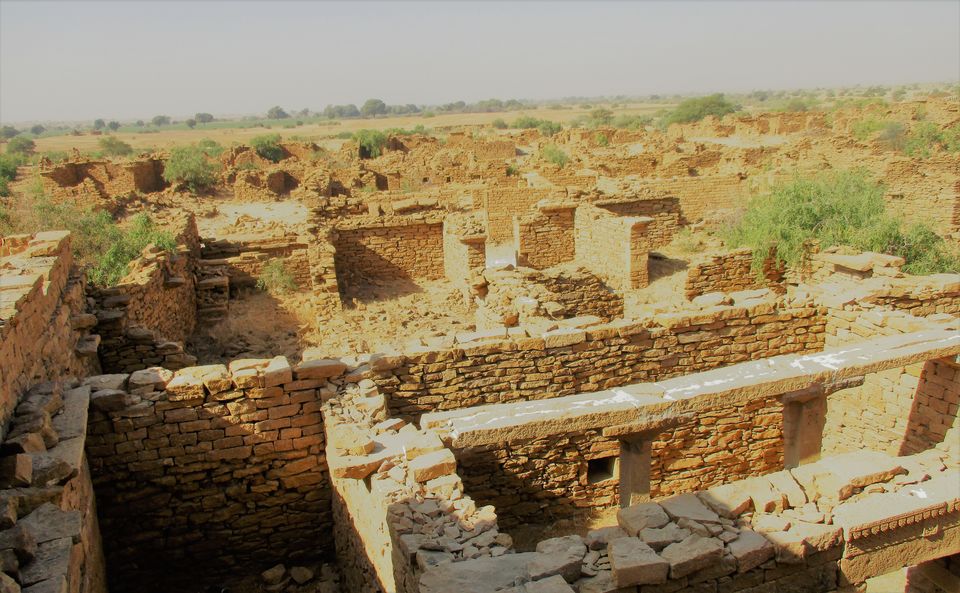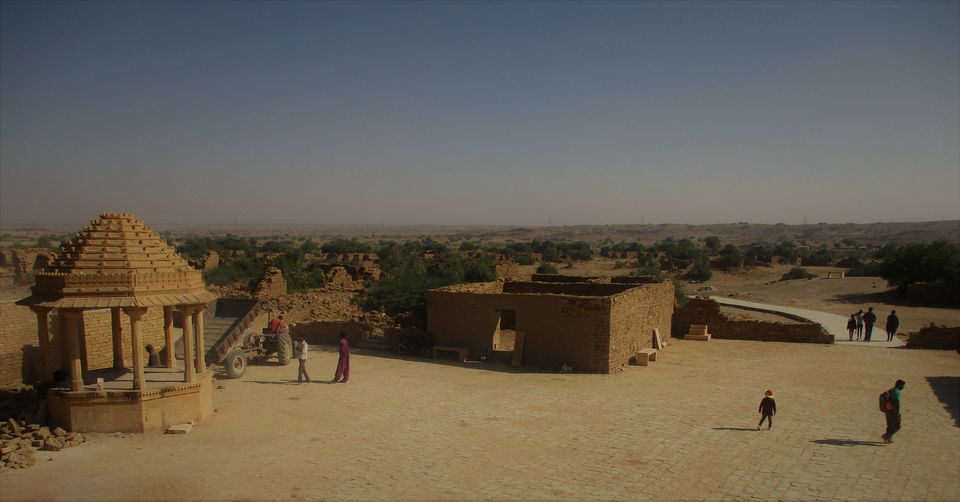 This how we spent incredible days in Jaisalmer leaving behind everlasting memories.
Travel advise: To enjoy everything the city offers to the fullest plan a trip during winters.Its difficult to survive during summers, It being a dessert. Even during winters you can feel the scorching heat of sun in day time. However its pretty cold during night. You can find quite a lot of tourist during October to March. What are you waiting for? Go ahead and plan your New year's eve over scintillating sand!