At 3am, closing the kitchen after  NYE dinner @Olivebar&kitchen, me and 4 more co chefs started our journey to Jaipur. We hired Ola and rolled off to Jaipur.
It was a beautiful & cold morning with a blushing warm light of the sun getting in through the window. It was the first morning of 2019. Couldn't have been better.
We stopped on the way for some hearty breakfast @ HighwayKing food court.
Reached Jaipur around 12pm, we booked a room at MI road. Freshen up, had a cup of tea and moved out to explore The Pink City. We took an E rickshaw, its slow but gives you a better sight of the city. I would recommend, either you walk down the streets or roll in an E rickshaw.
Our first destination was Hawa Mahal. It reflects the fusion of Rajput & Mughal architecture. A pink sandstone structure was built for the queens and royal ladies to observe everyday life the Jharokas, more than 900 of'em. 
By the time we covered Hawa Mahal, it was 4pm already. Hungry us, started searching the lanes for some local rajasthani street food.  Reached Jal Mahal, didnt find it that interesting as nothing was there to look for. Quickly we hired a rickshaw and resumed our search for the food. Searching through internet, questioning local crowd we reached Rawat Sweets in Sindhi Gali. They said its famous for sweets and street food of Rajasthan. We quickly ordered Pyaz Kachori, Mawa Kachori, Mirchi wada, Ghewar, kaada doodh, ate it and ordered again. We all were super hungry. Mirchi wada was nice, pyaz kachori was ok ok. So we decided not to expect good kachoris in big shops. Rather look for it on the streets.
We reached hotel and relaxed a bit before going out dinner.
Dinner we booked at Handi restaurant, very famous for it laal maas, junglee maas and galouti. That laal maas brought tears from every way possibly 😆😆
After a walk, we went off to sleep.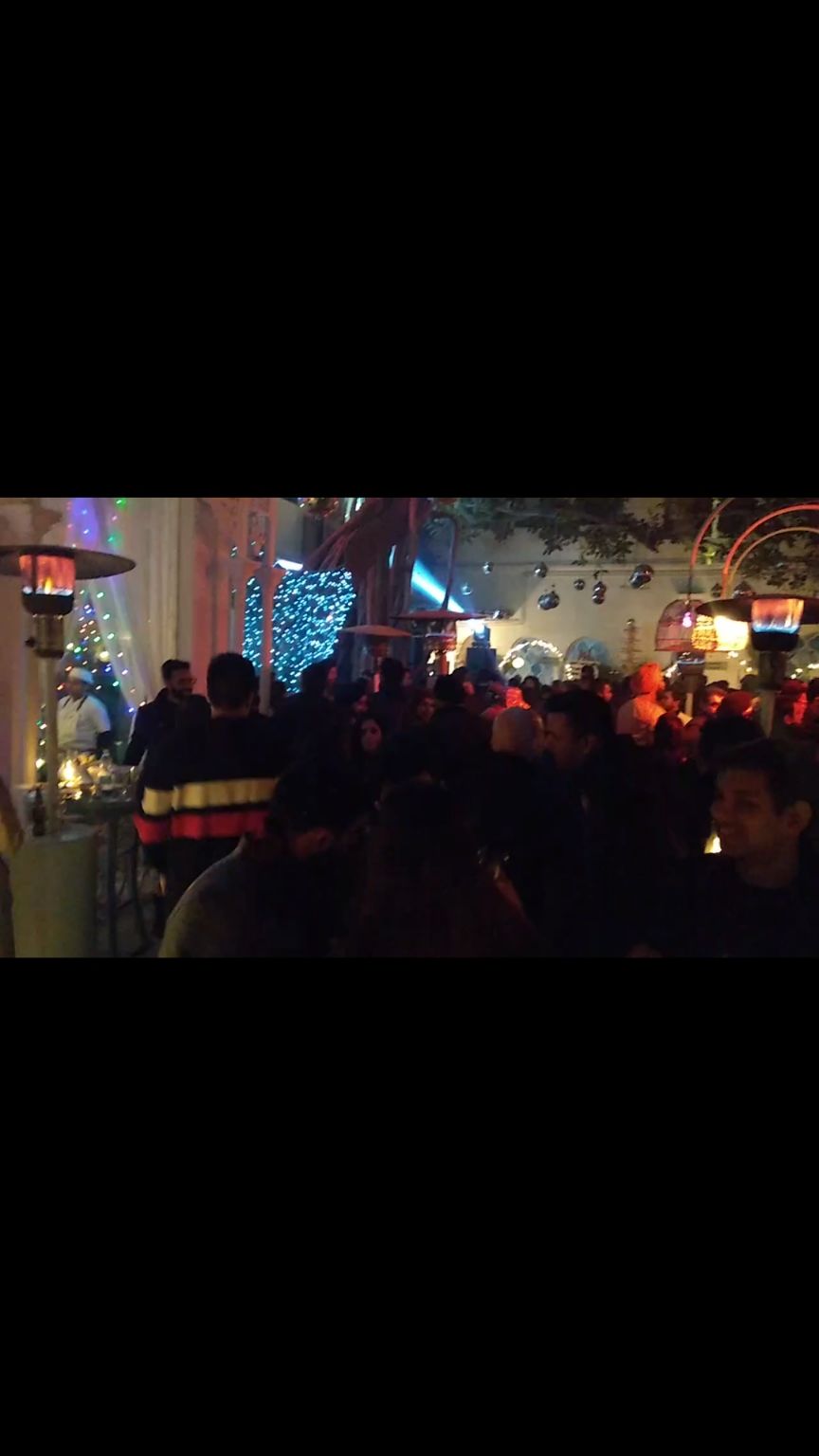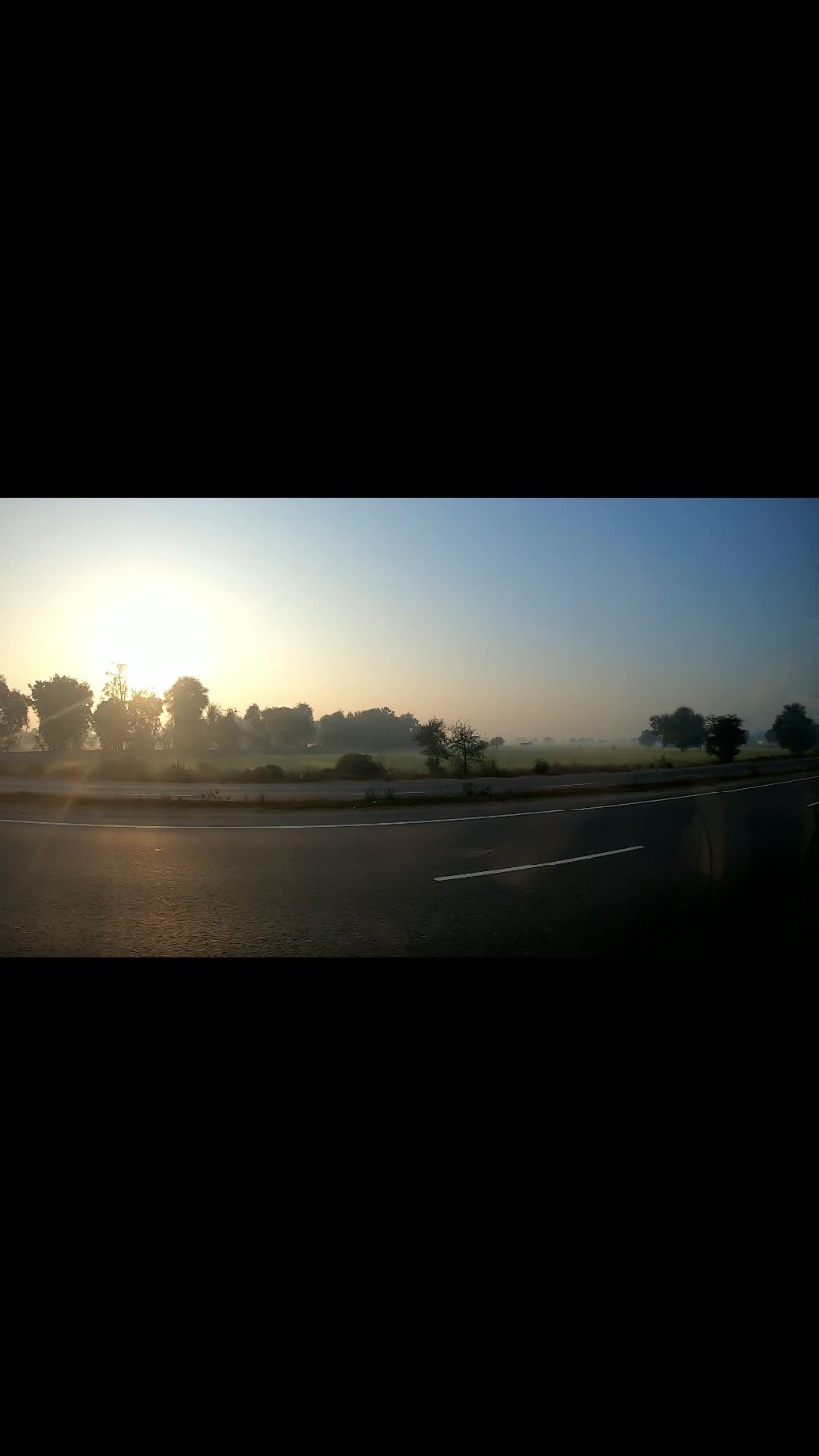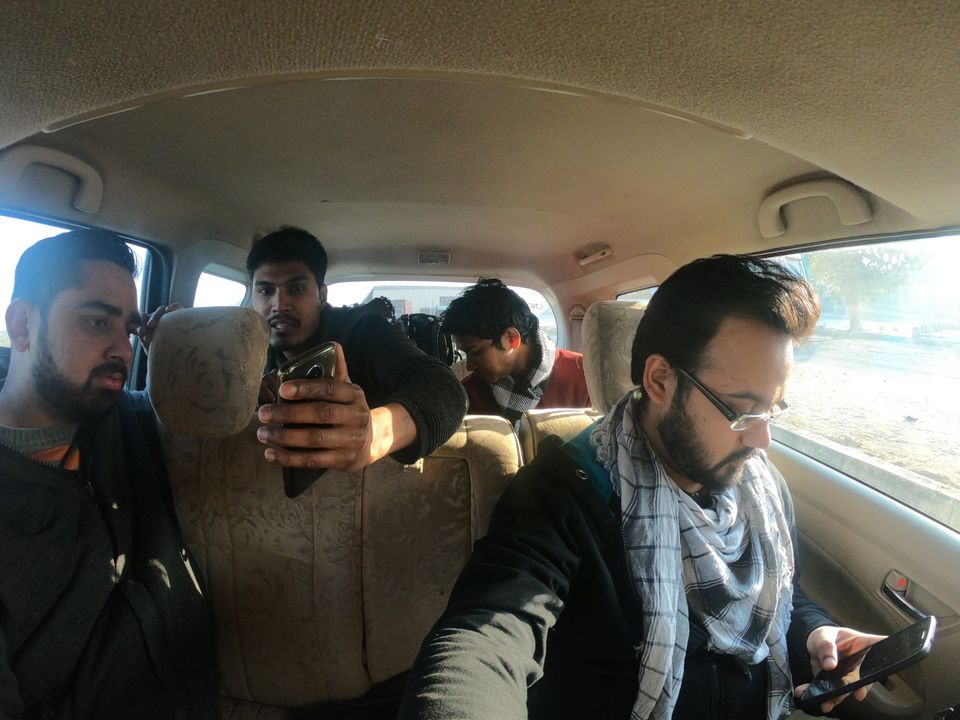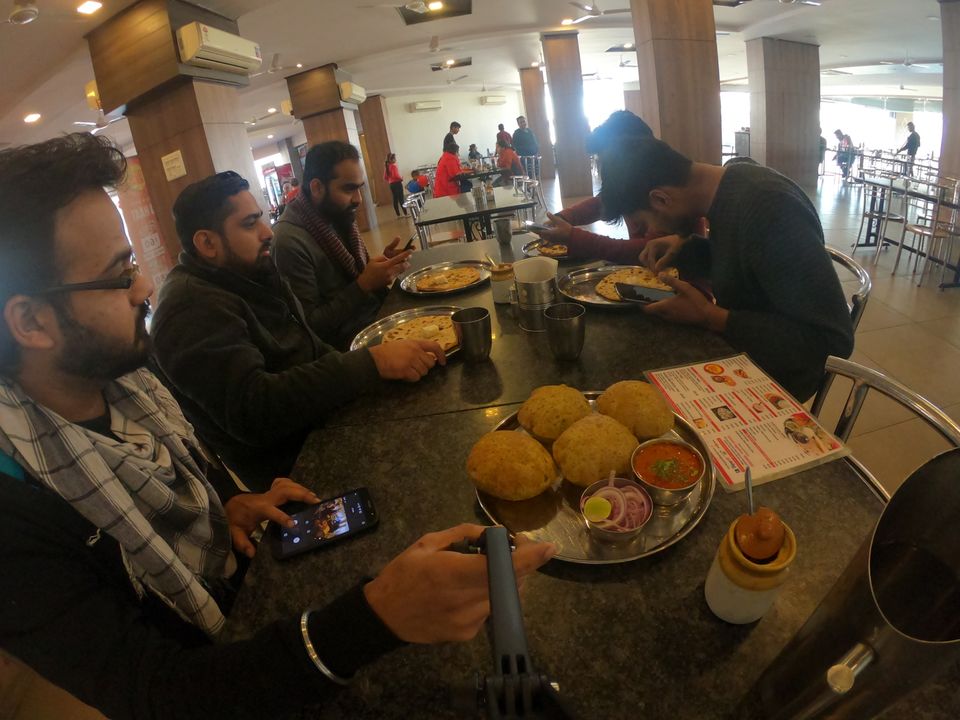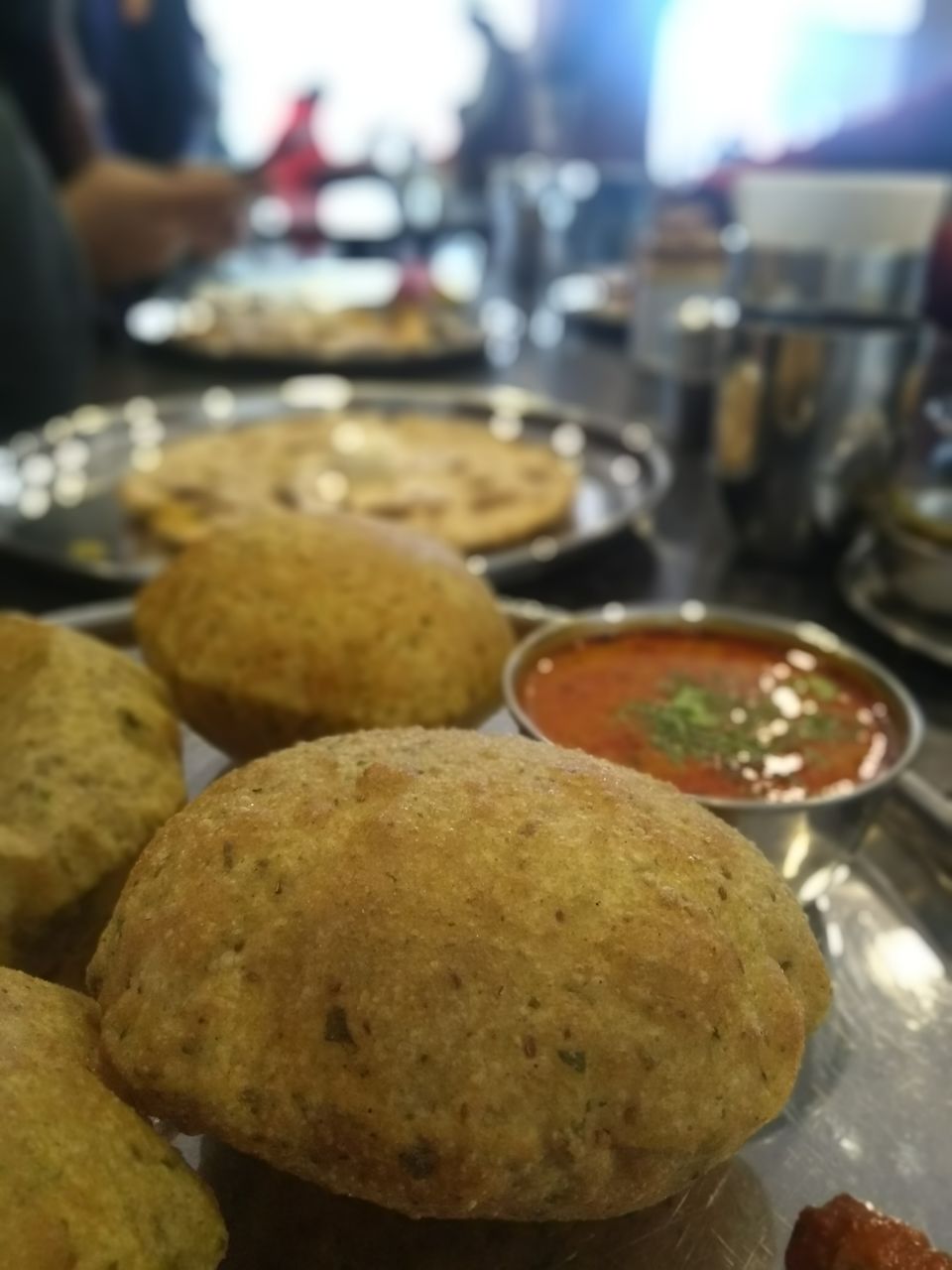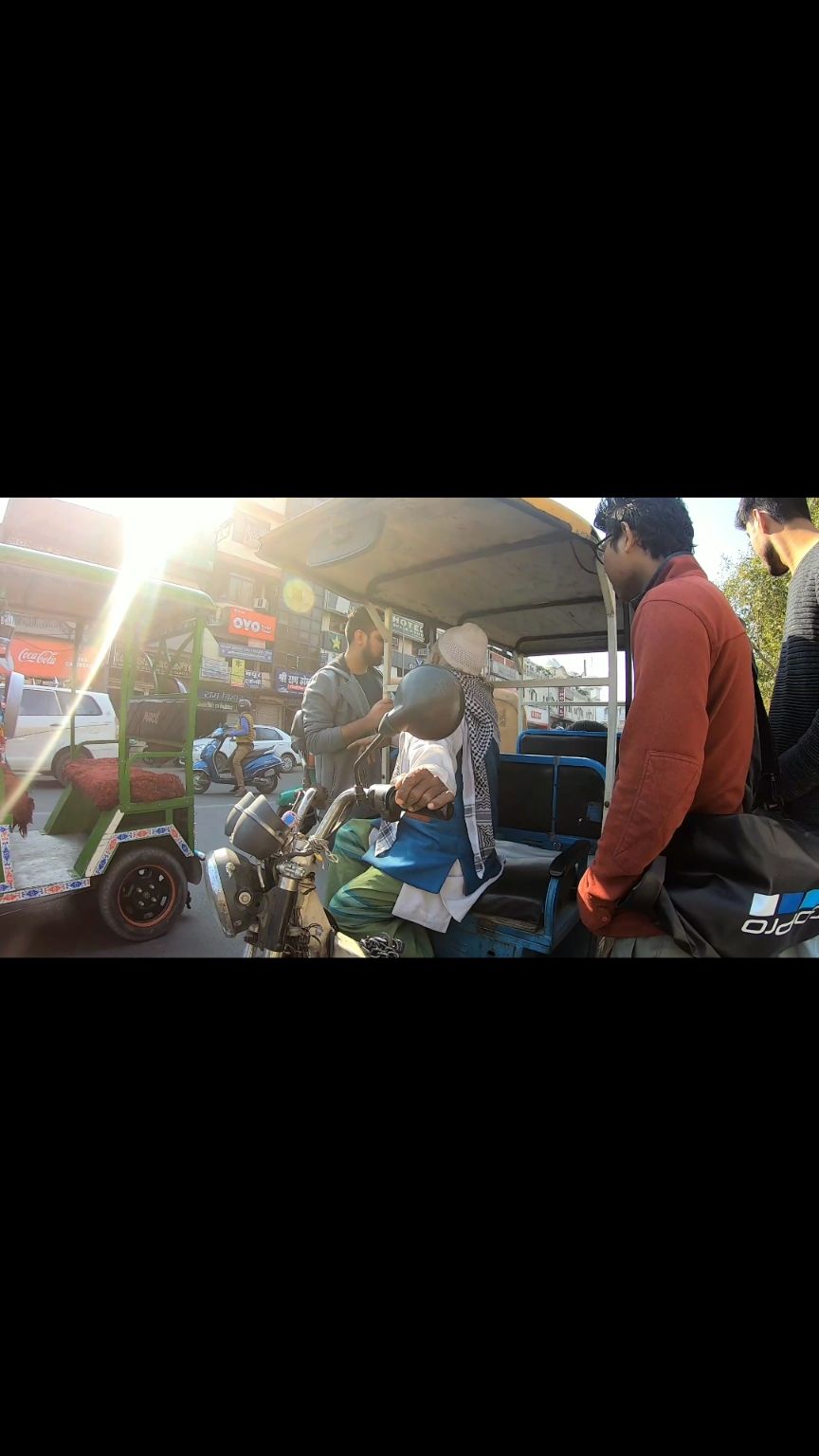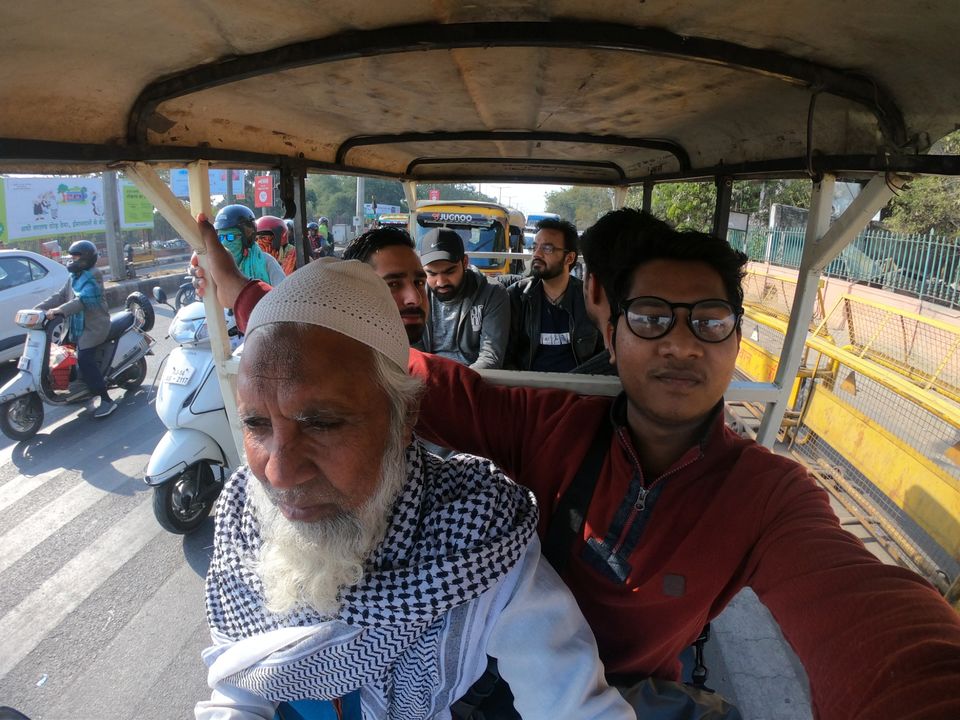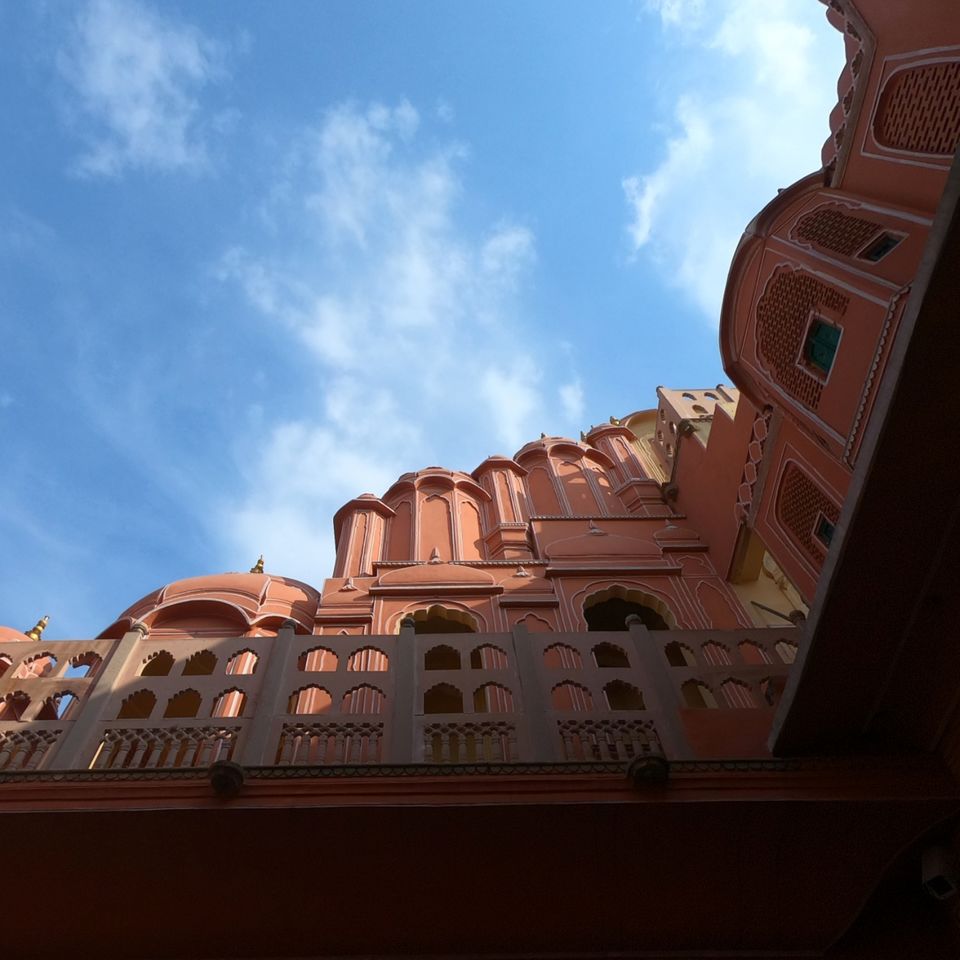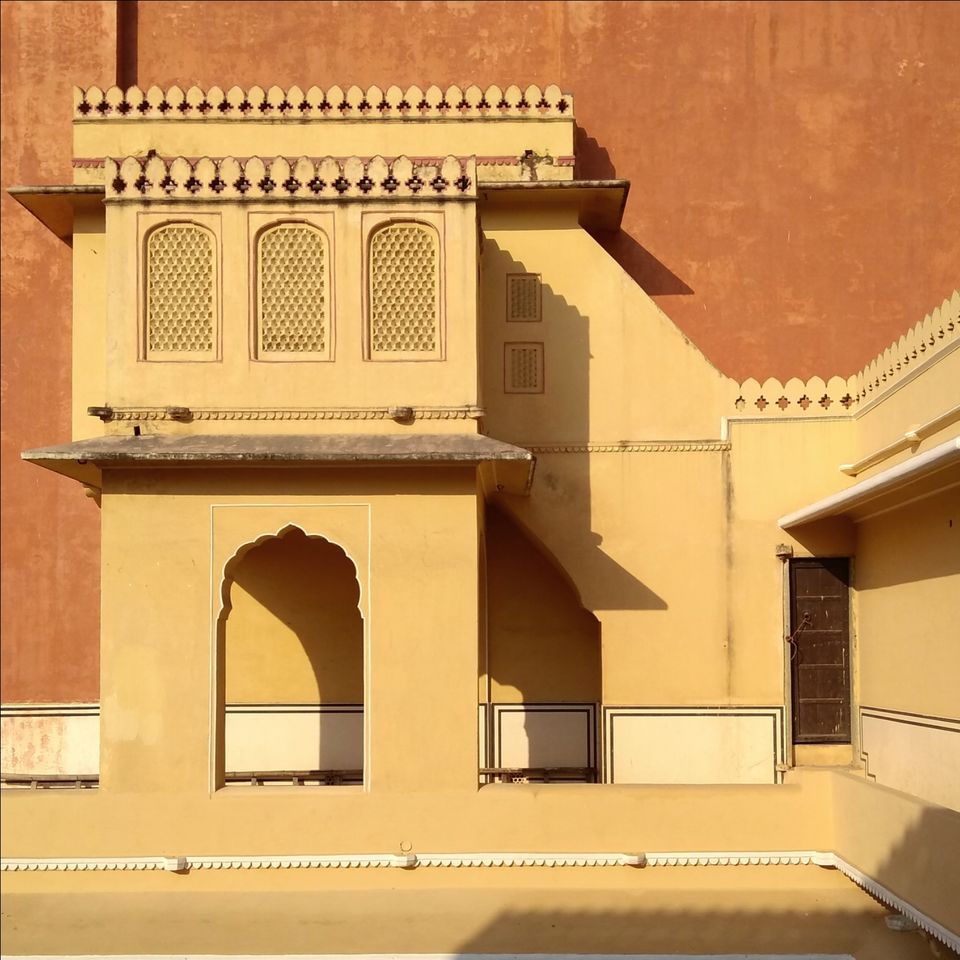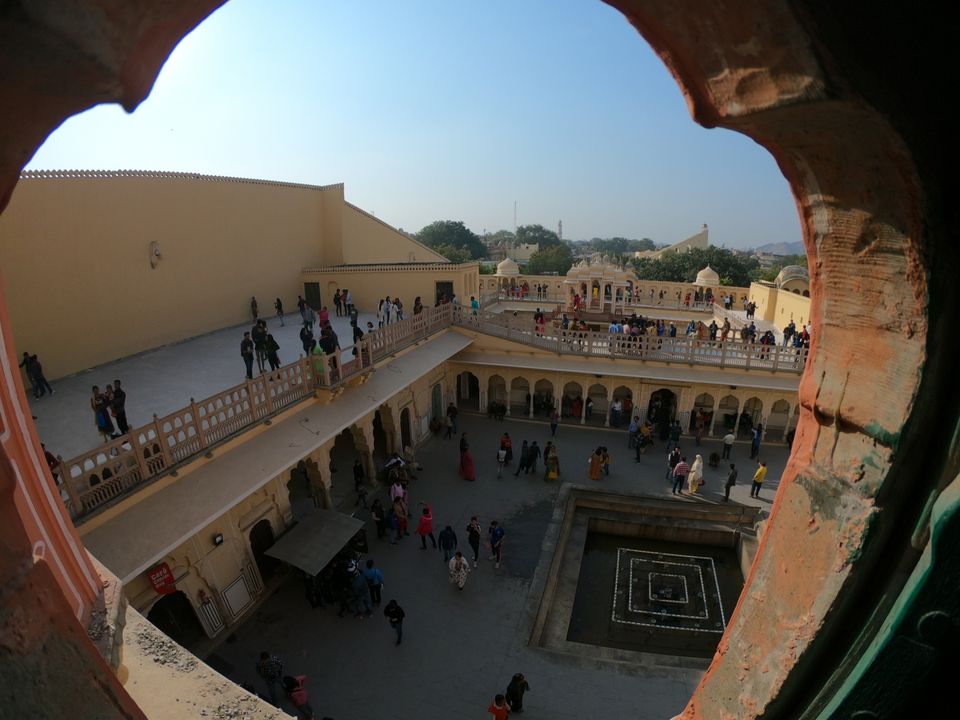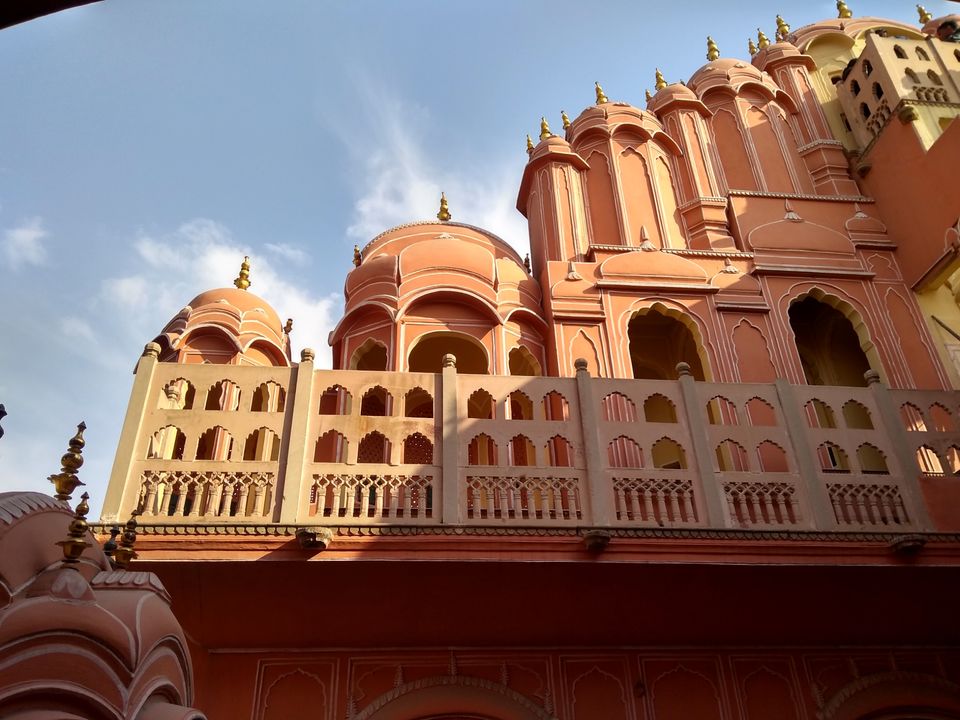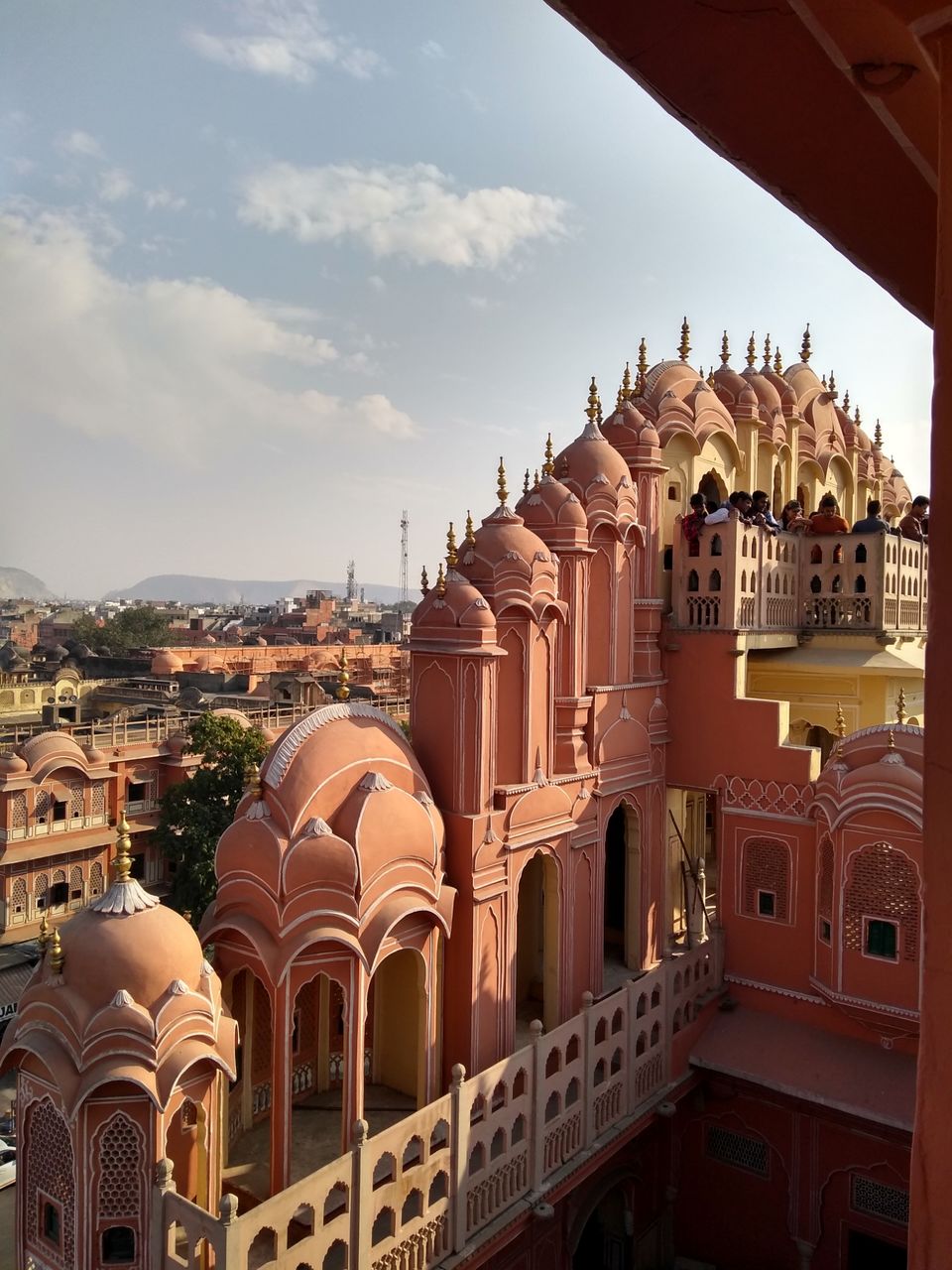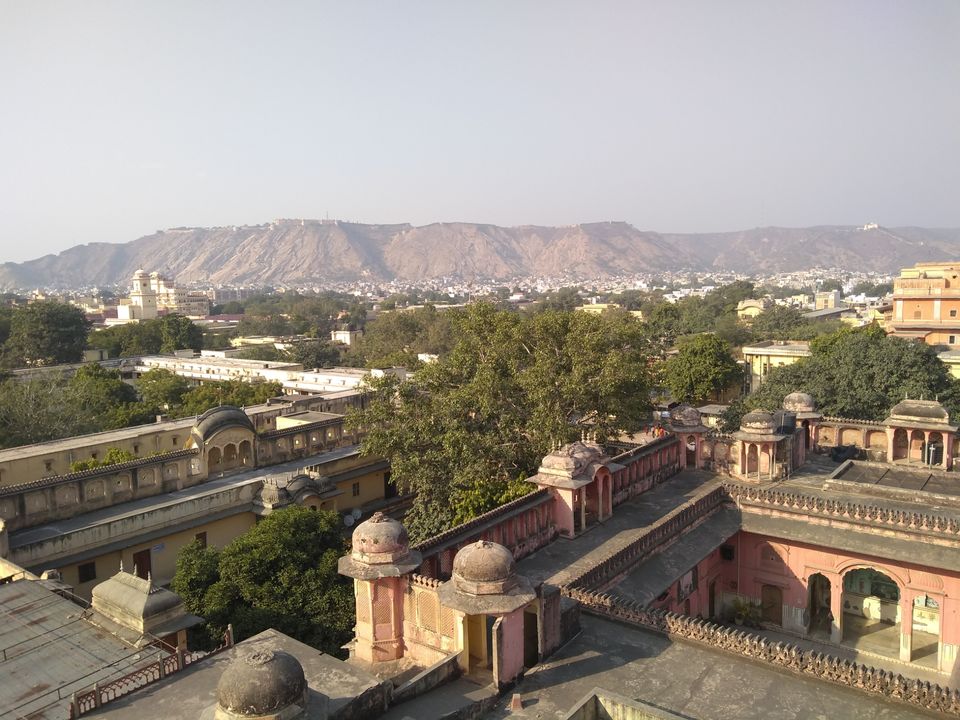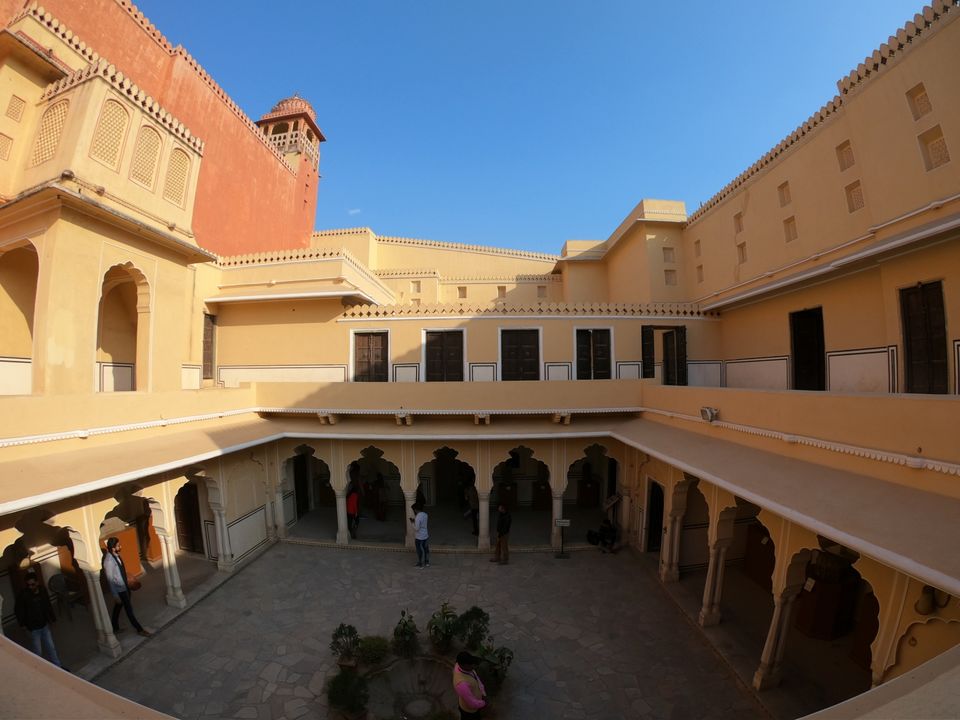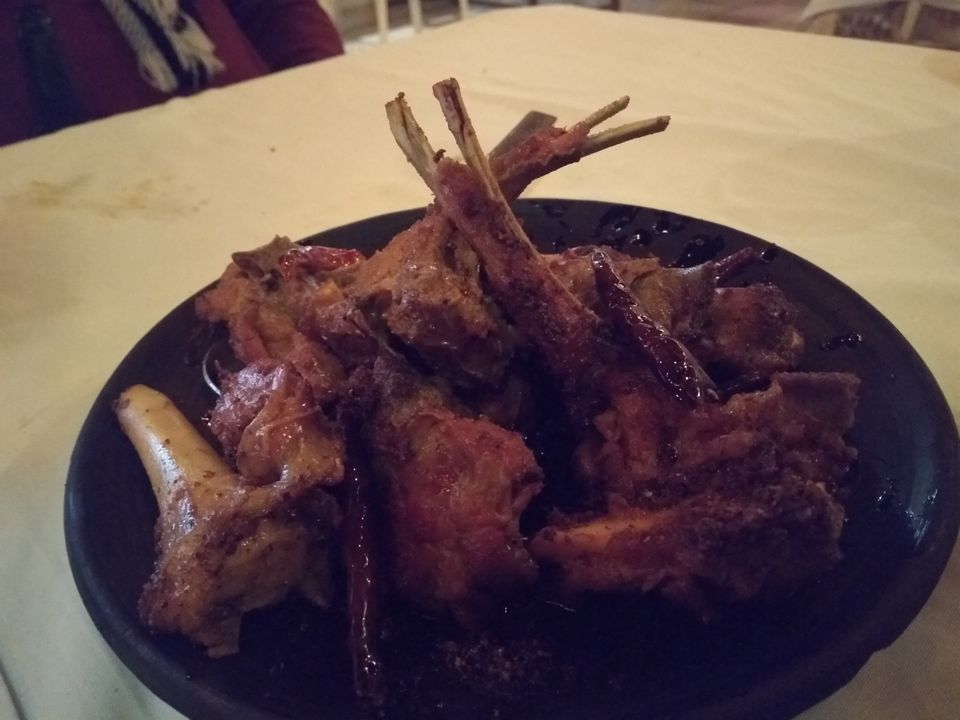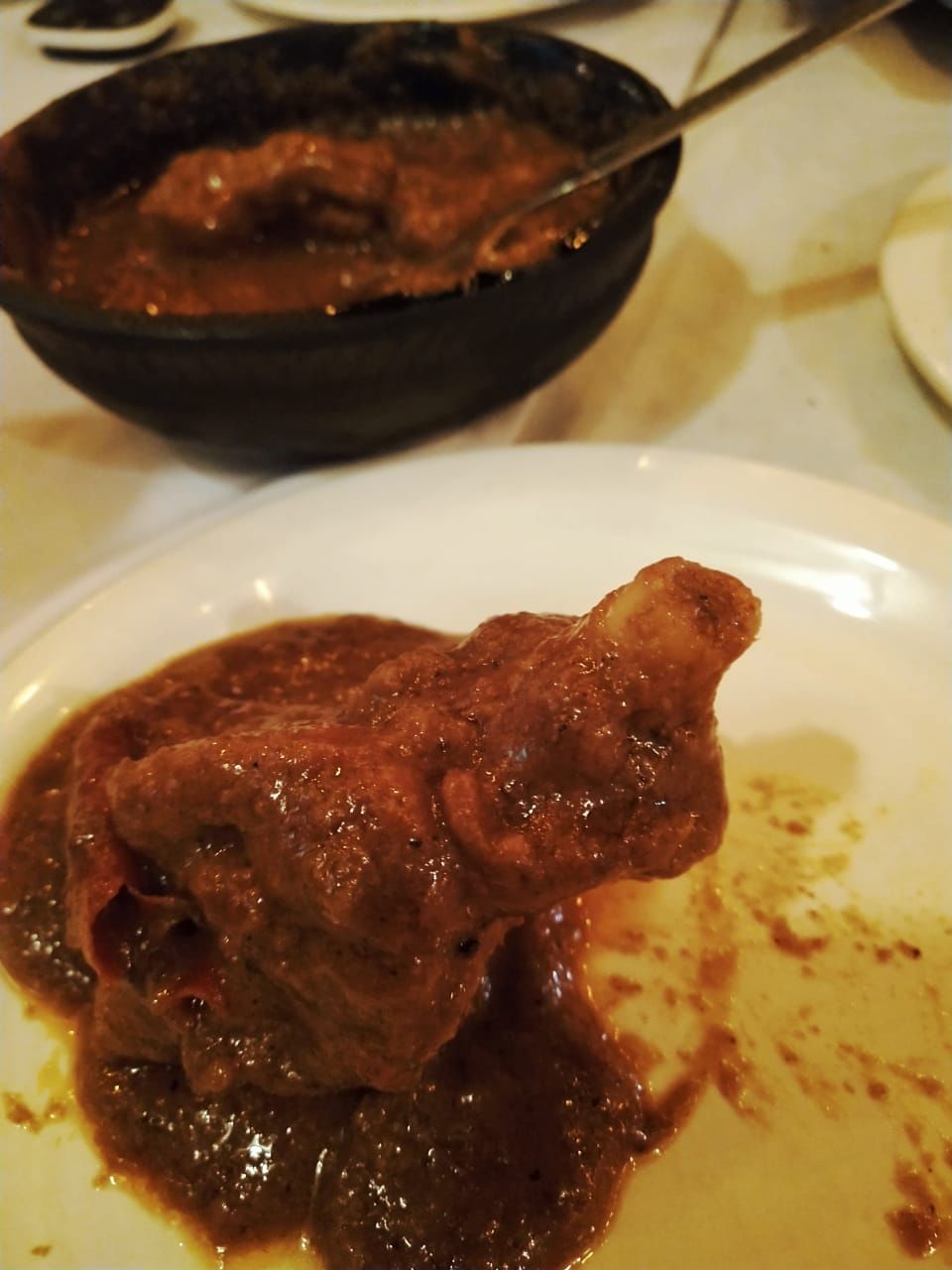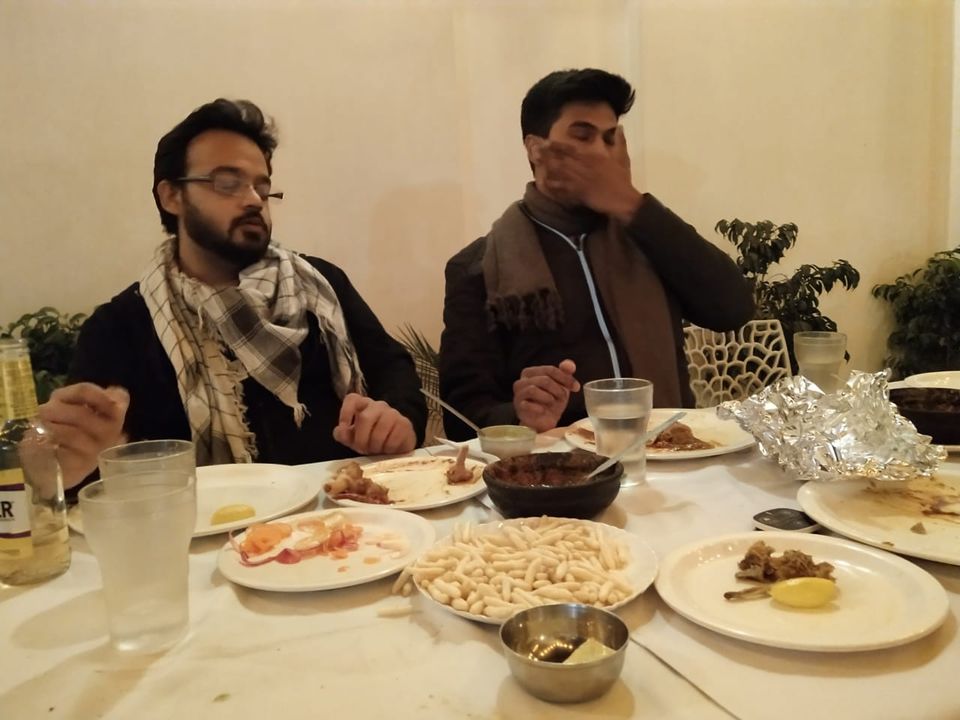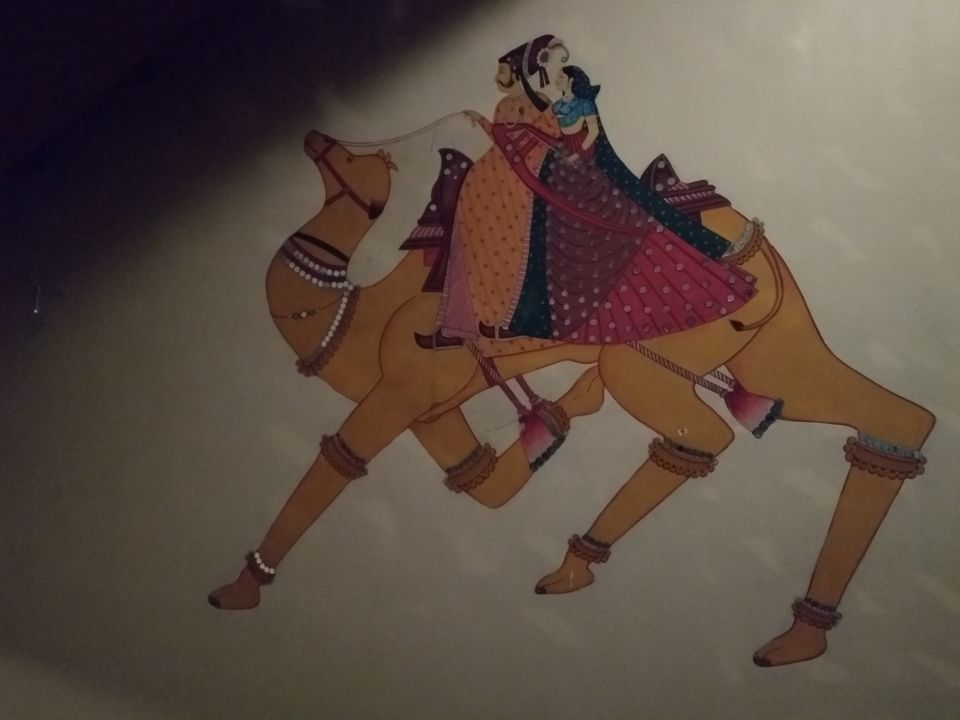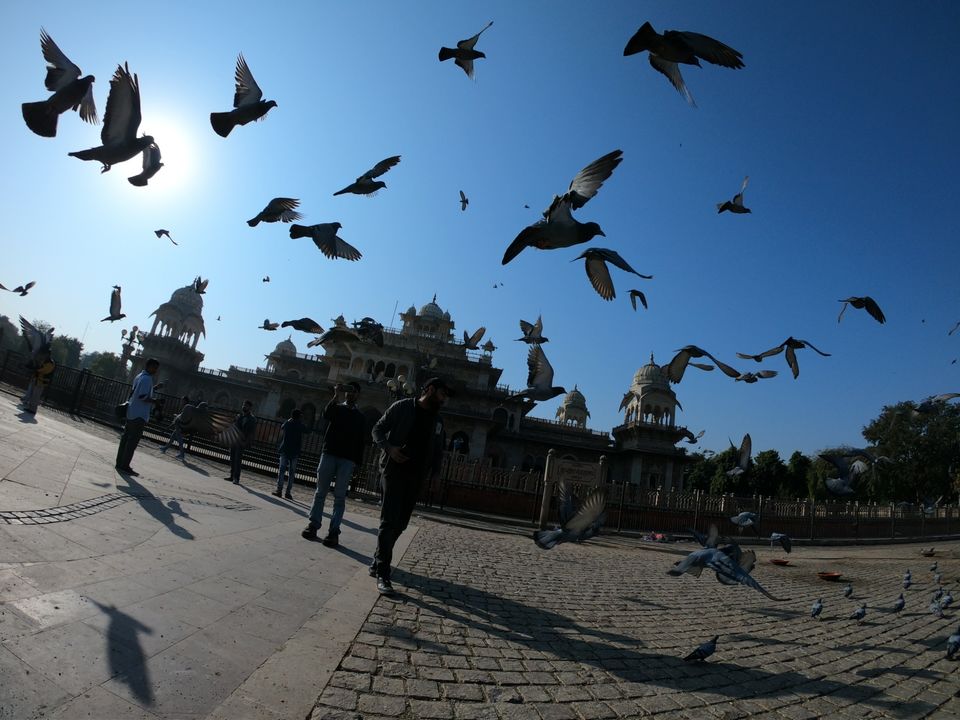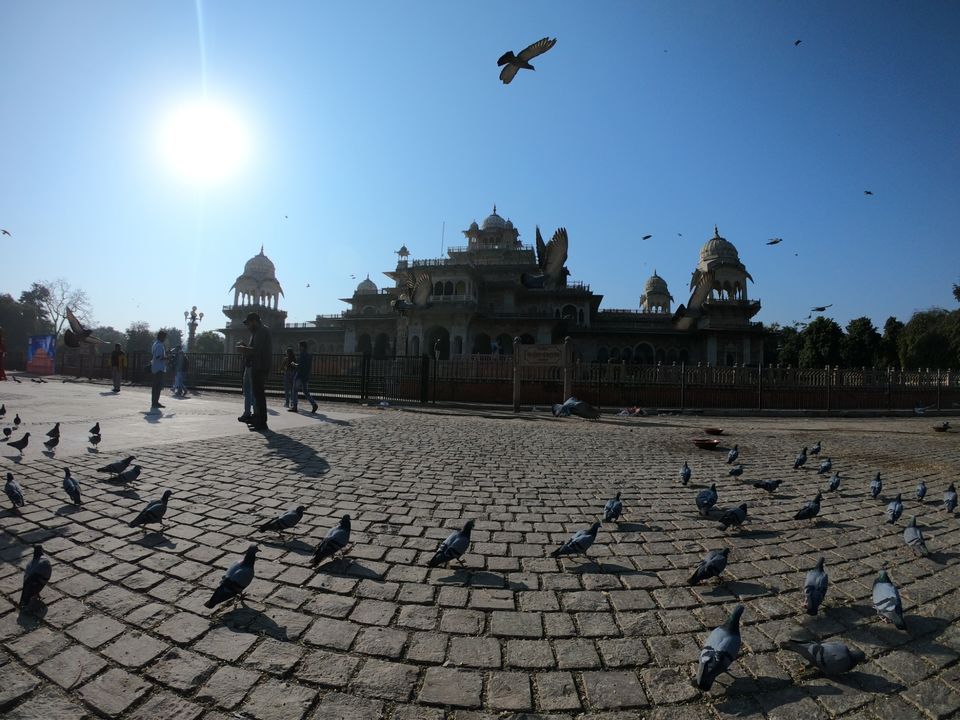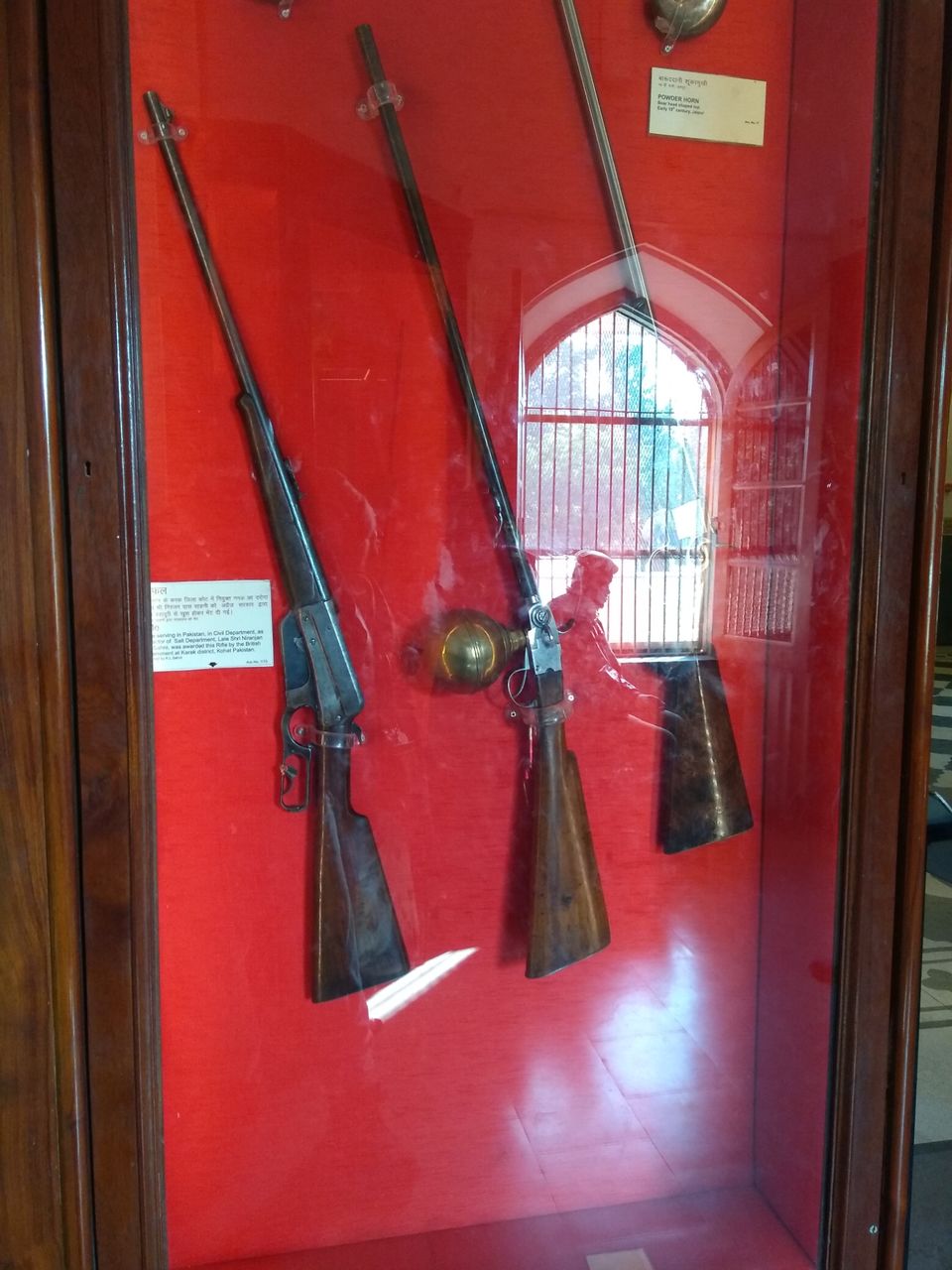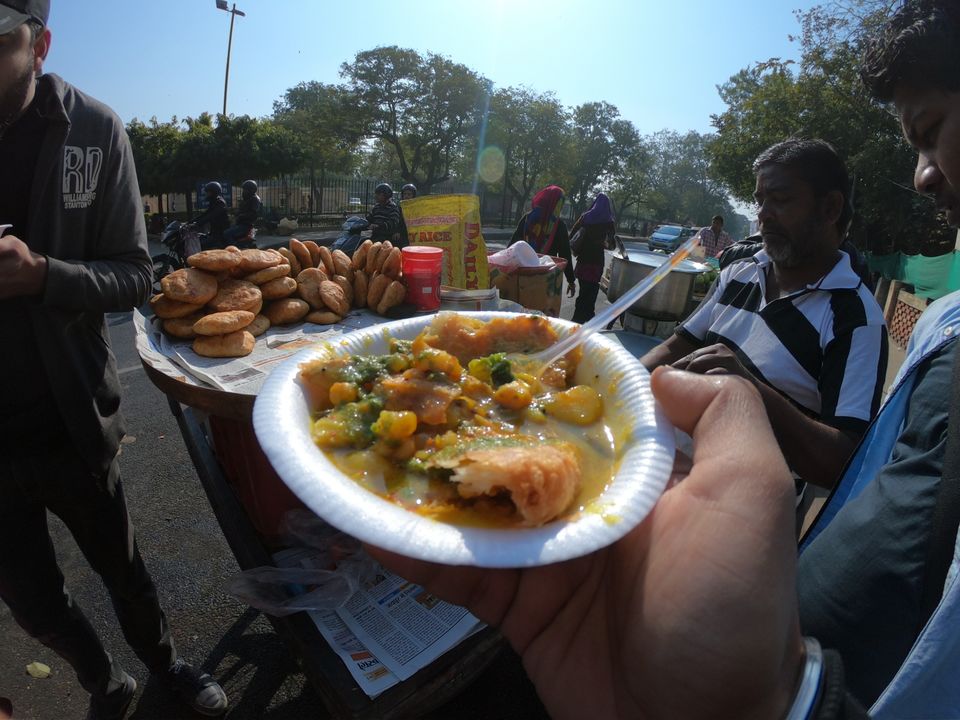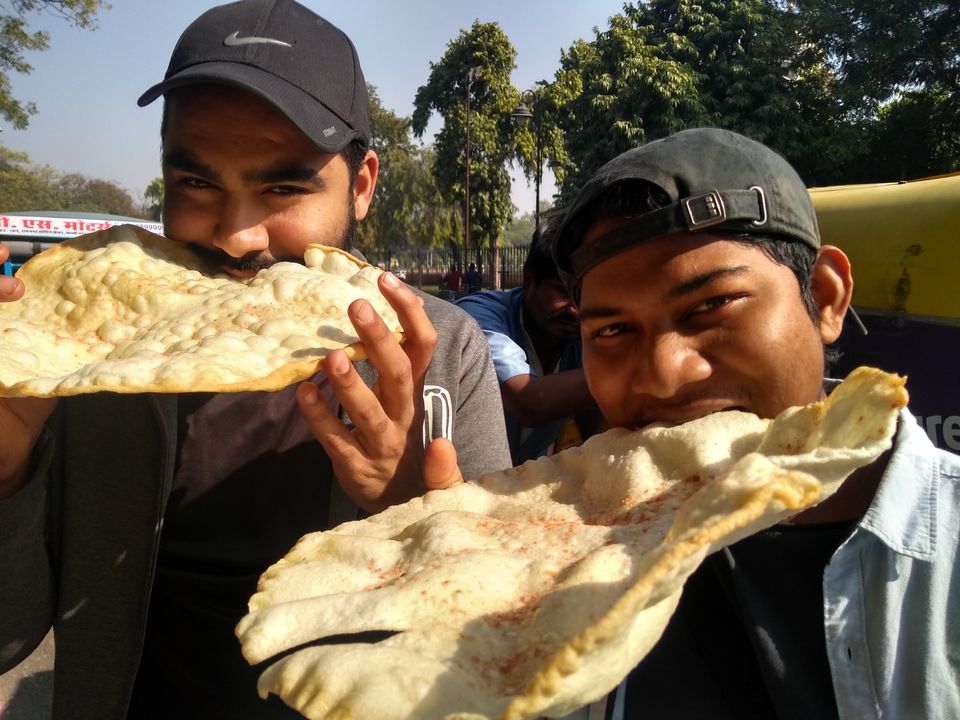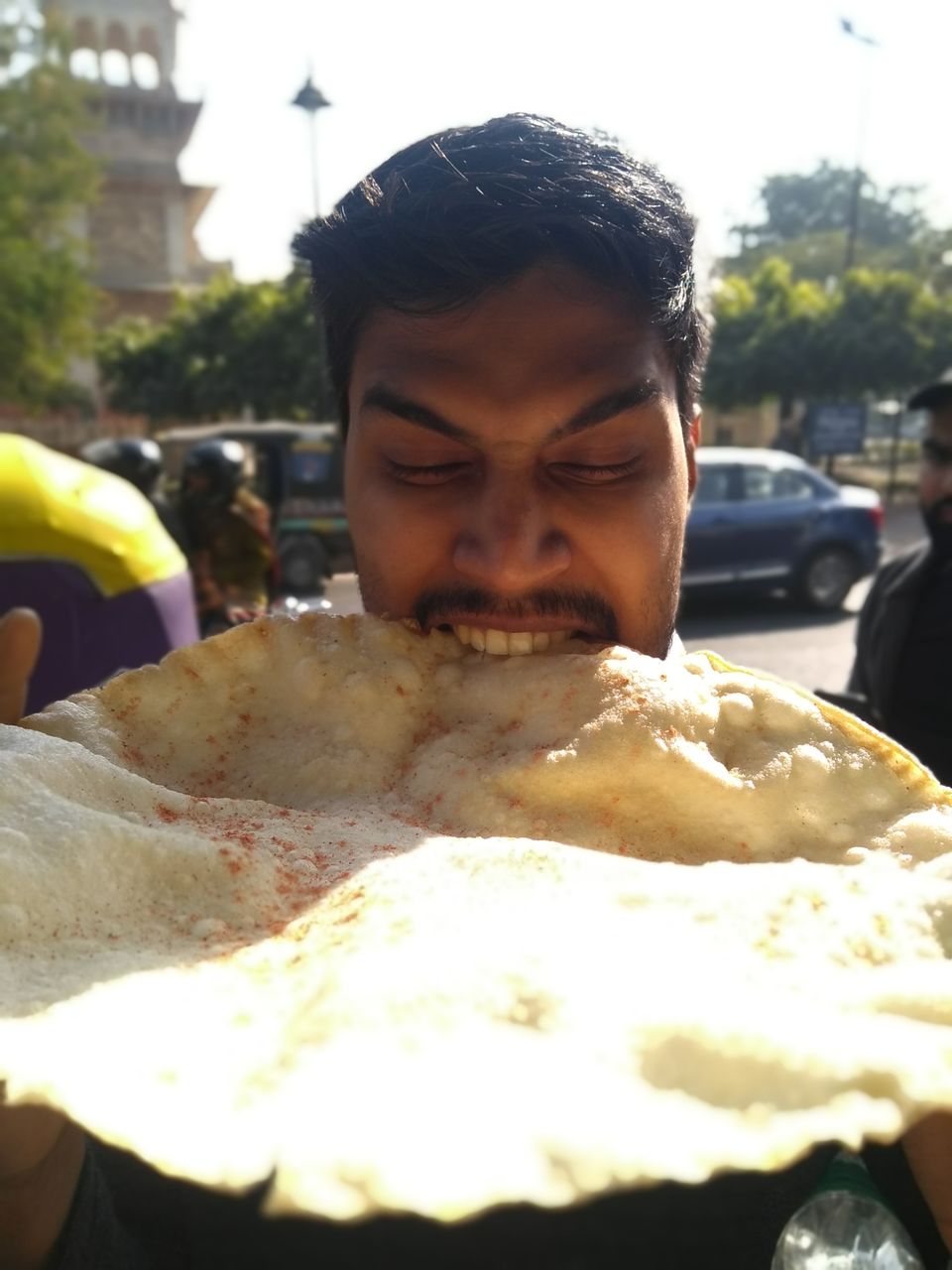 Woke up late around 8 as we all were very tired. So we took quick shower, packed our luggage and checked out from the Hotel around 10.
Had tea on the way and went to visot Albert hall museum. It is said to be the oldest museum in Rajasthan, showcases statues, jewelry wore by the royal ladies, swords and other weapons used by the kings, Egyptian mummy (don't know why) and many other artifacts.
Hungry us, the moment we got out of the museum, attacked a kachori wala for the breakfast. It was like the best kachori we had on this trip.