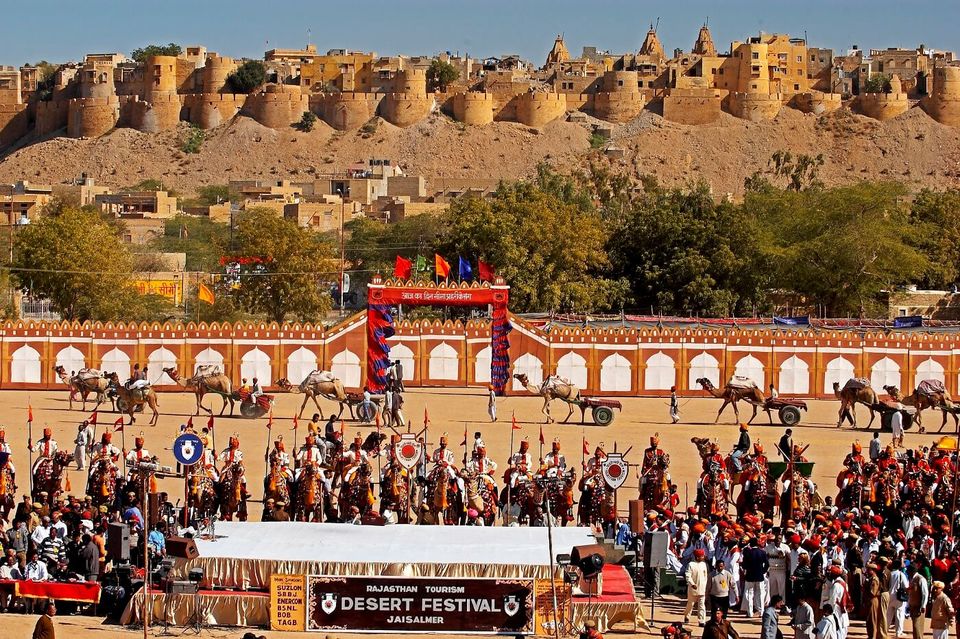 Once a year, the brown sand around the 'desert city' Jaisalmer turns golden with the vibrance of festive spirit. The entire landscape comes alive with colors, laughter, cheers and music as the grand Jaisalmer Desert Festival commences to entertain both locals and tourists. The fair has numerous quirky and enchanting attractions including snake charmers, puppeteers, acrobats and folk performers. 'Ship of the derser', Camels play a stellar role in this festival covered in vibrant clothes and decorative to reflect folk culture of Rajasthan. The closing of the Jaisalmer Desert Festival is even more appealing with enchanting sound and light show on moonlit night.
Providing an ethereal backdrop is the majestic Jaisalmer fort which adds to the royal appeal of the annual desert festival.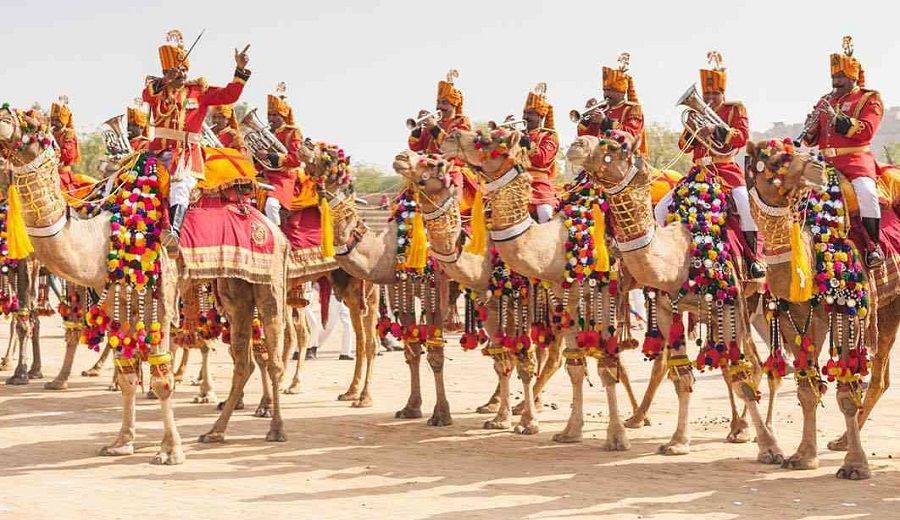 Dates of Jaisalmer Desert Festival 2019
Jaisalmer Desert Festival will commence on February 17 this year and will conclude February 19. The three day celebrations is an extravaganza offers unique delights of the desert city.
Celebrations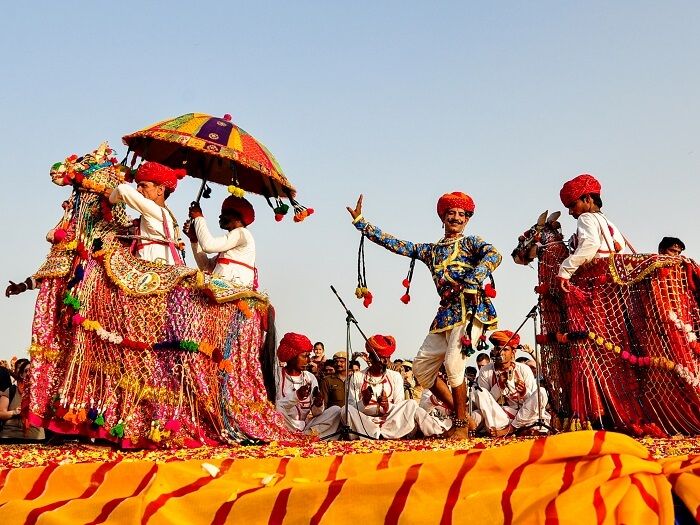 The festival is held on spring full moon and dancers, musicians and performers from all over the state start moving in colorful camel caravans towards Jaisalmer for the annual festival. The barren desert looks mesmerising as the decorations begin to add vibrant hues to the golden sand. The 12th century fort of Jaisalmer, built in yellow sandstone, provides a fairytale background.
With folk music filling the air with melodious sound, delightful series of programs begin to flag off the much-awaited festival. Music casts a potent spell through the winding lanes of the fortified town. The events begin with sunrise early in the morning and go on until the sky turns star-studded.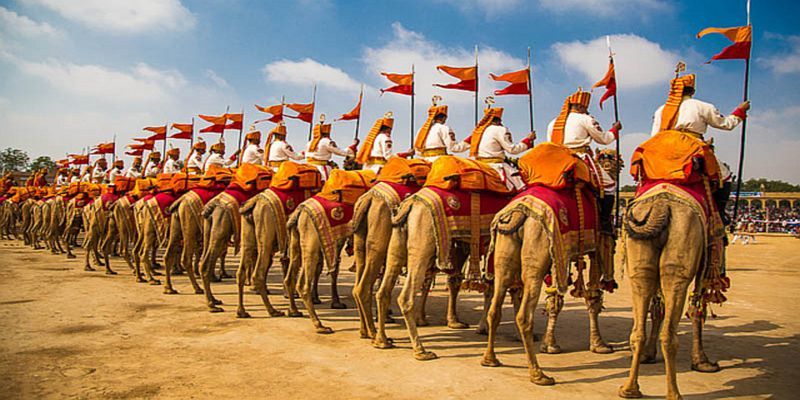 Visitors get to understand the rich heritage and culture of the state through various art forms being performed during the festival. The desert craftsmen display and sell exquisitely embroidered skirts, embroidered leather bags, rugs, carvings on wood and stone, hand-woven shawls, camel decorations, ethnic silver jewelry and terracotta.
Main shows and performances are held during evenings under moonlit sky. Vibrating desert drums accelerate the enthusiasm in visitors and the performers steal the show with their outstanding energy.
While the basic outline of the venue remains the same, new events and decorations are added every year to give a new look to the Jaisalmer Desert Festival.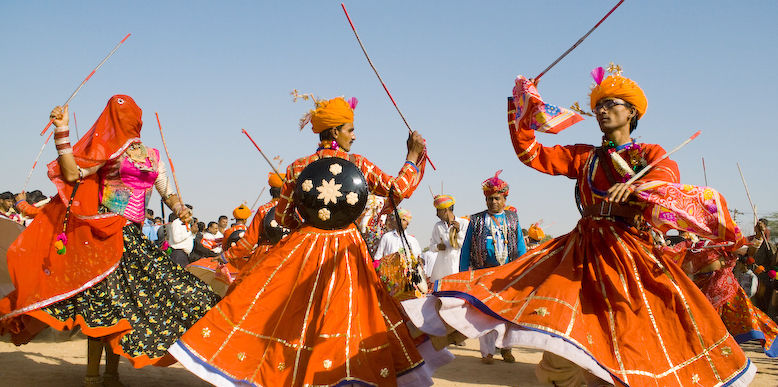 How to Reach Jaisalmer
By Air
Just 337 kilometers away, Jodhpur Airport is the nearest international airport to reach Jaisalmer.
By Rail
Jaisalmer is well connected to most of the Indian cities through rail network.
By Road
With an excellent road connectivity, Jaisalmer is easy to commute to the city. You can opt for normal state owned buses, sleeper AC buses, luxury coaches, cabs, taxis or private vehicles.
Have you ever been to Jaisalmer? Share your travel experience with Tripoto community here.