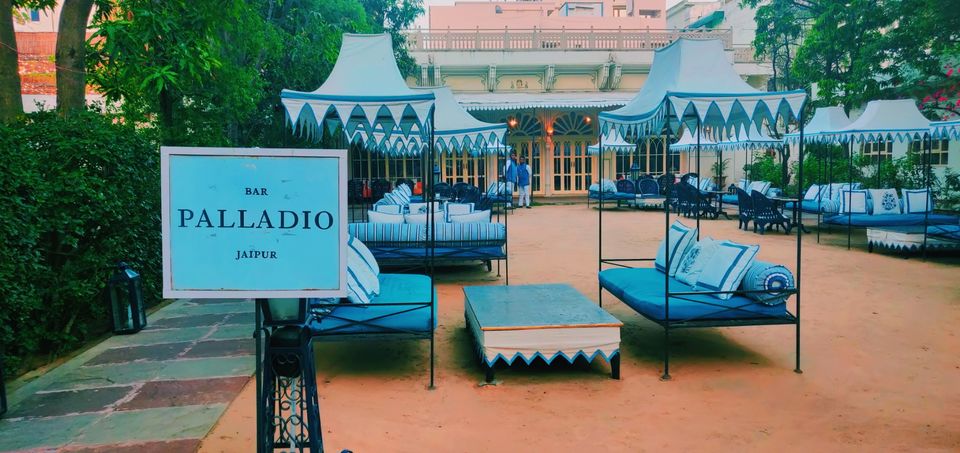 Bar Palladio offers an exotic dining experience. The regal blue ambiance of the bar leaves you in astonishment. The music played here, compliments the ambiance perfectly. The outdoors of the bar is as beautiful as the indoors. Lights in the night adorn the bar.
It is a must-visit bar in Jaipur, especially for its royal ambiance.
The food here is above average, I ordered Aglio e olio spaghetti and it was not perfect but still, it was good enough. I did not have any type of cocktails but according to the reviews they serve amazing cocktails and mocktails.
These pictures do not give justice to place, it is far more beautiful than you think. So don't miss out this bar on your next visit to Jaipur.
( It opens after 6:00 PM)