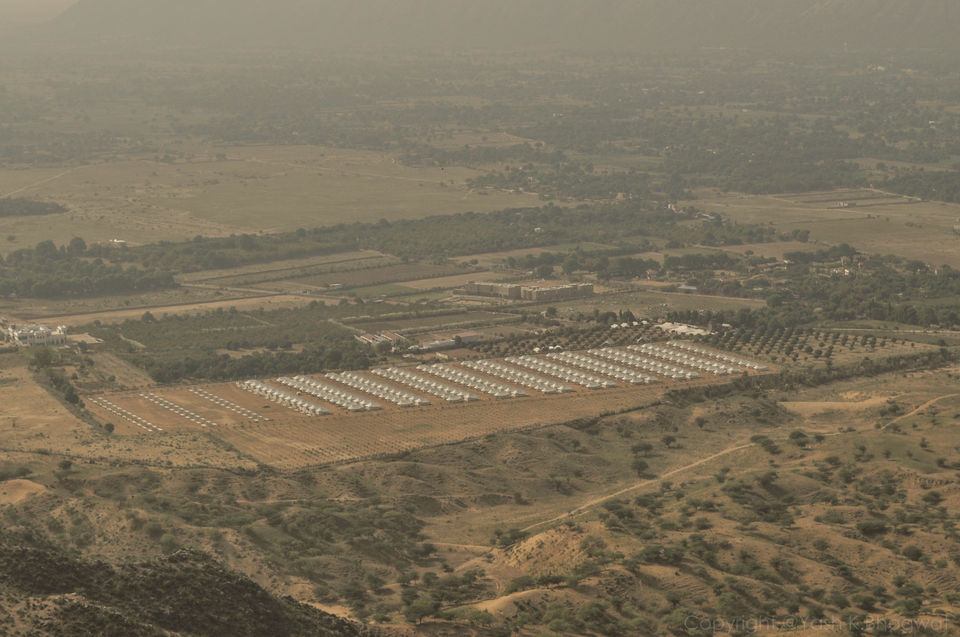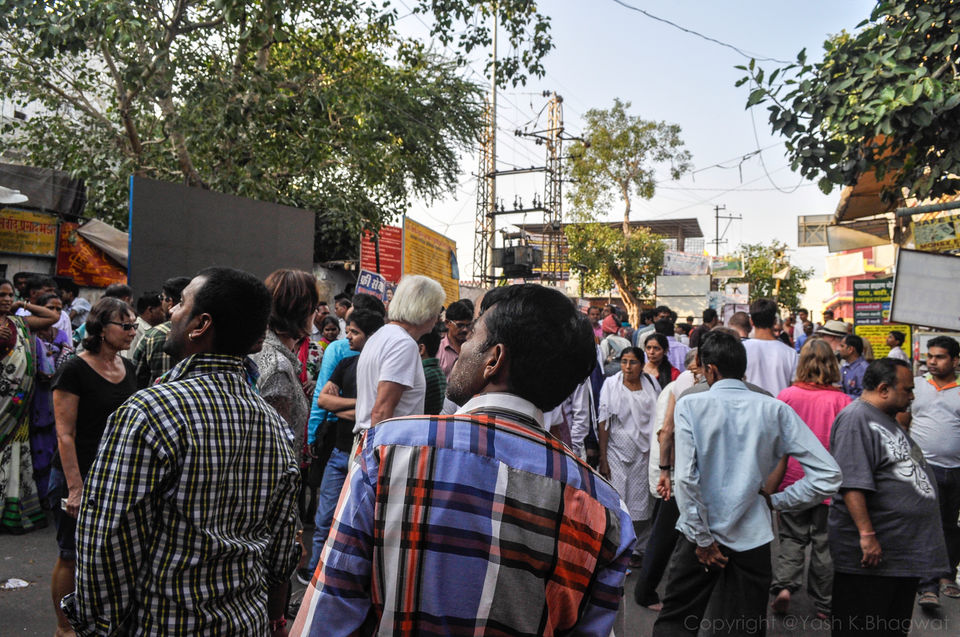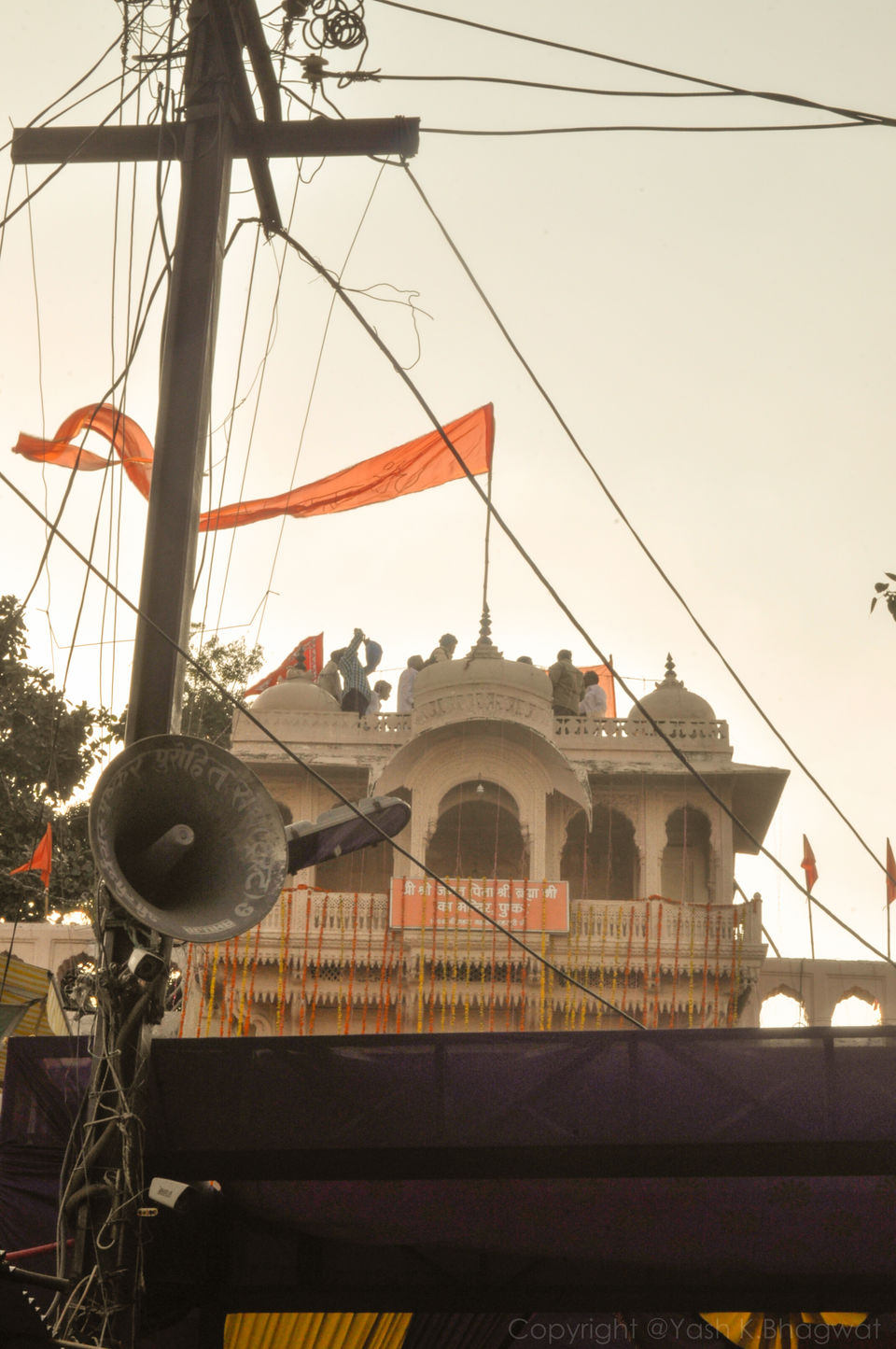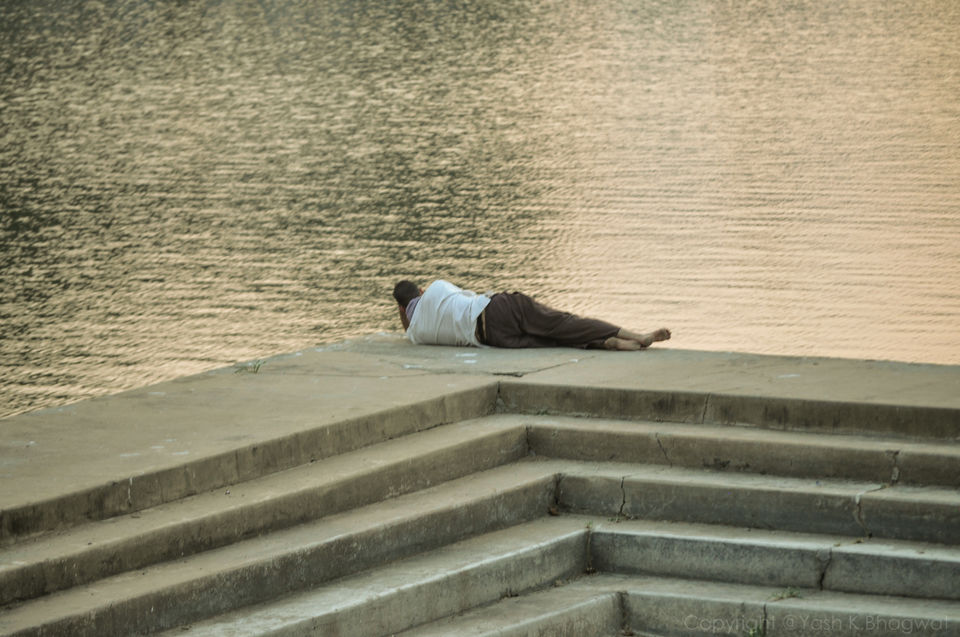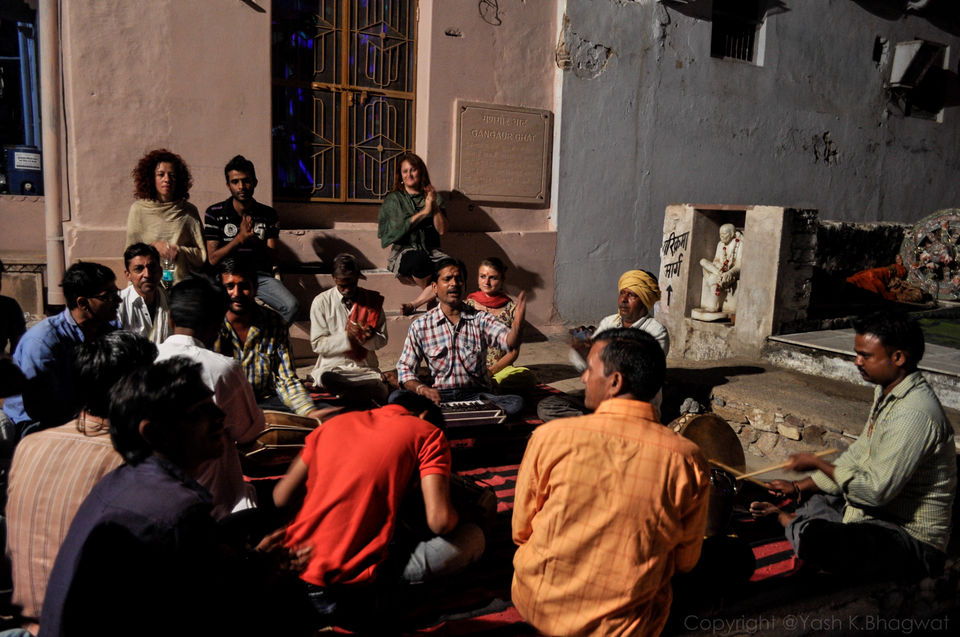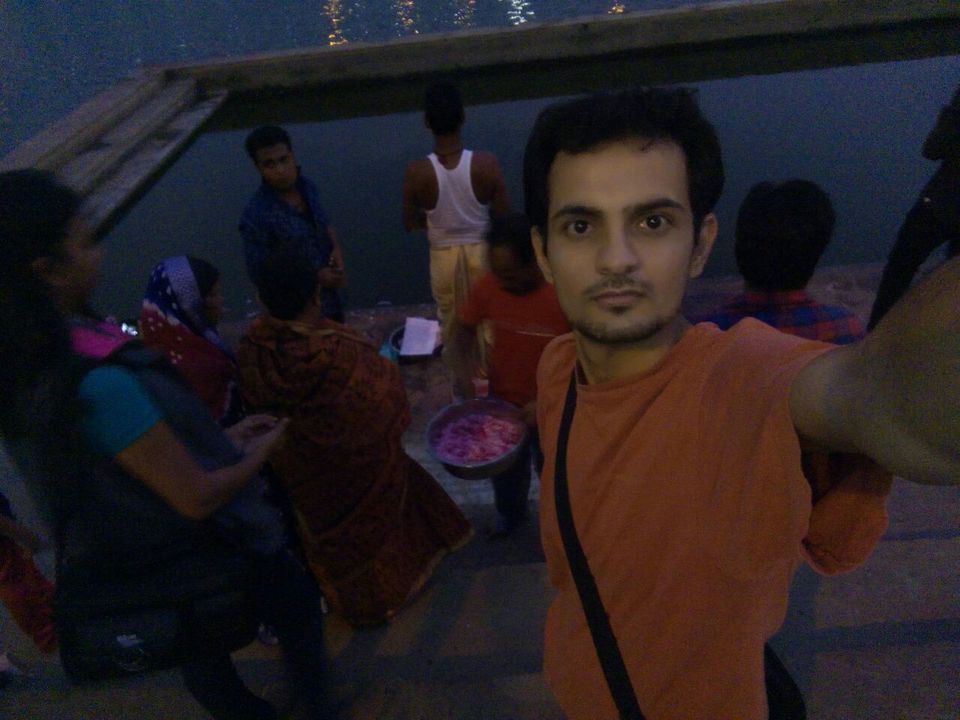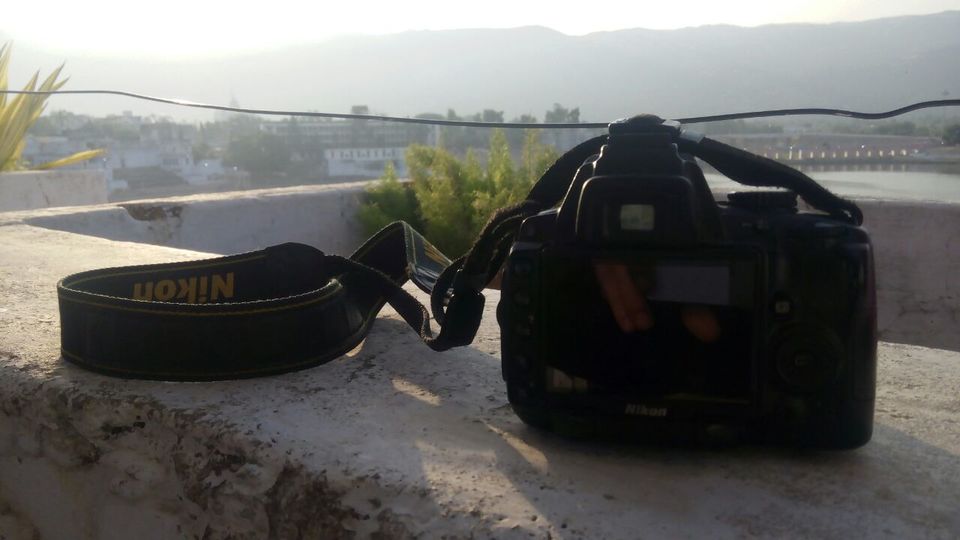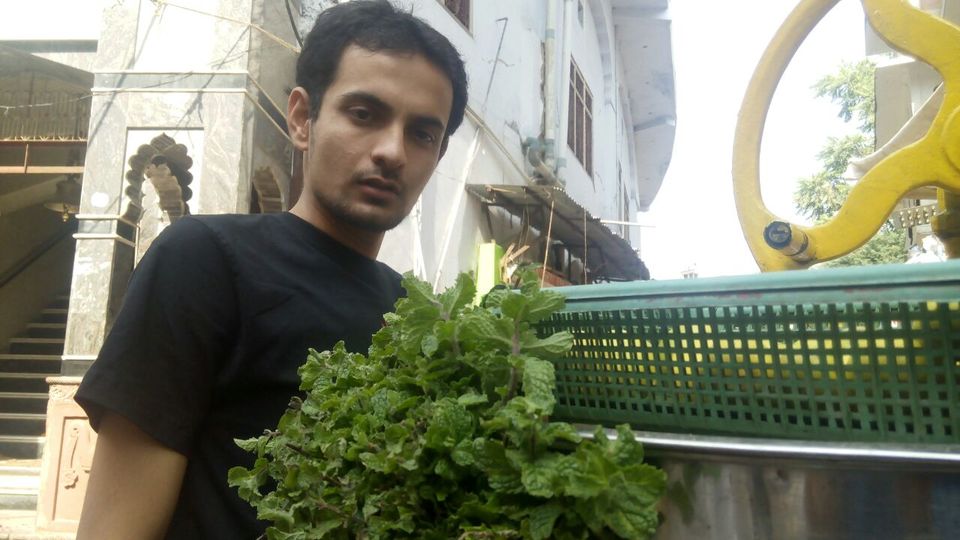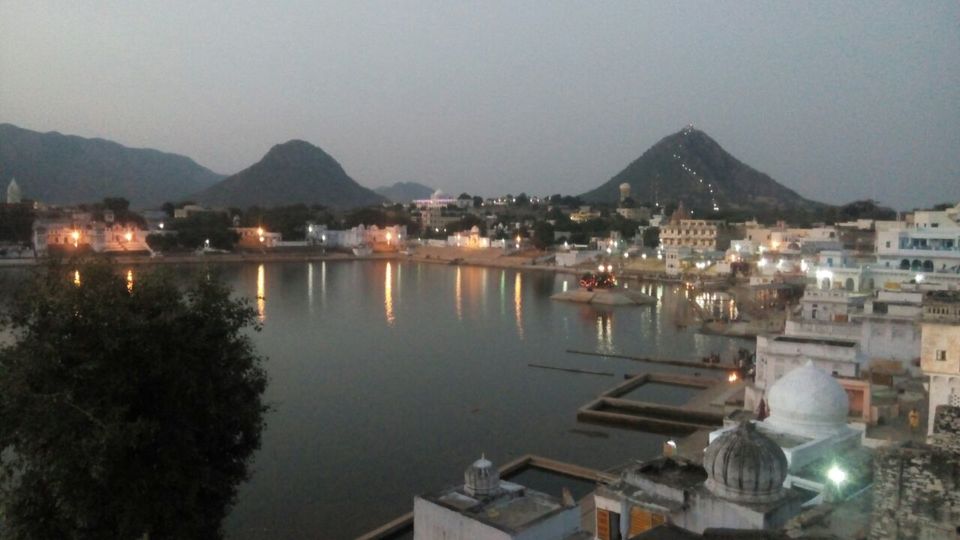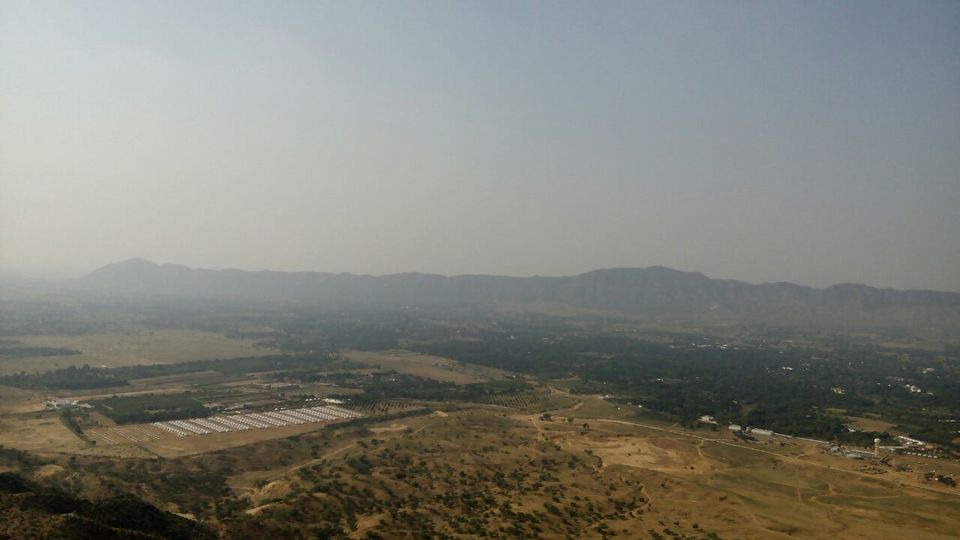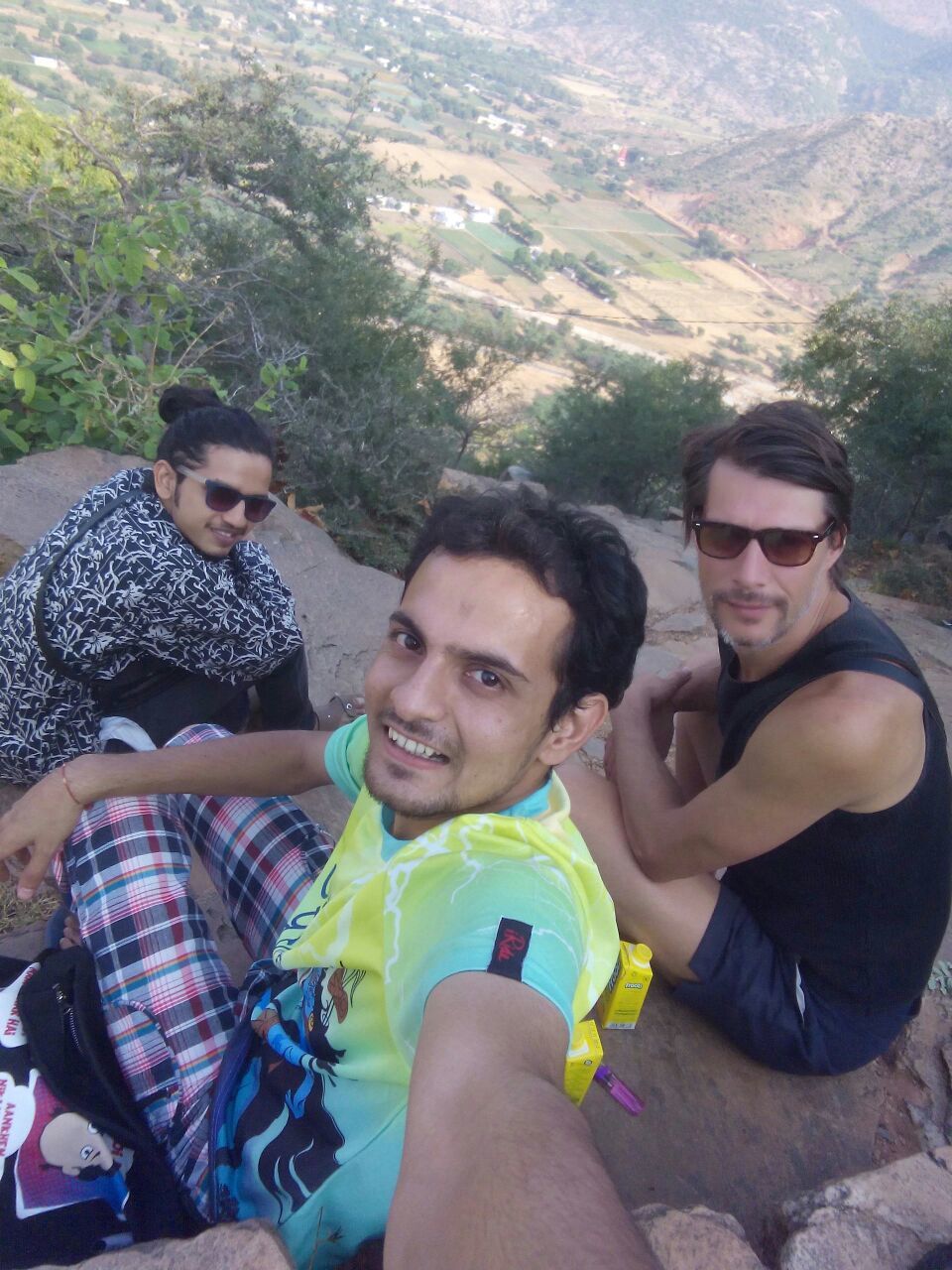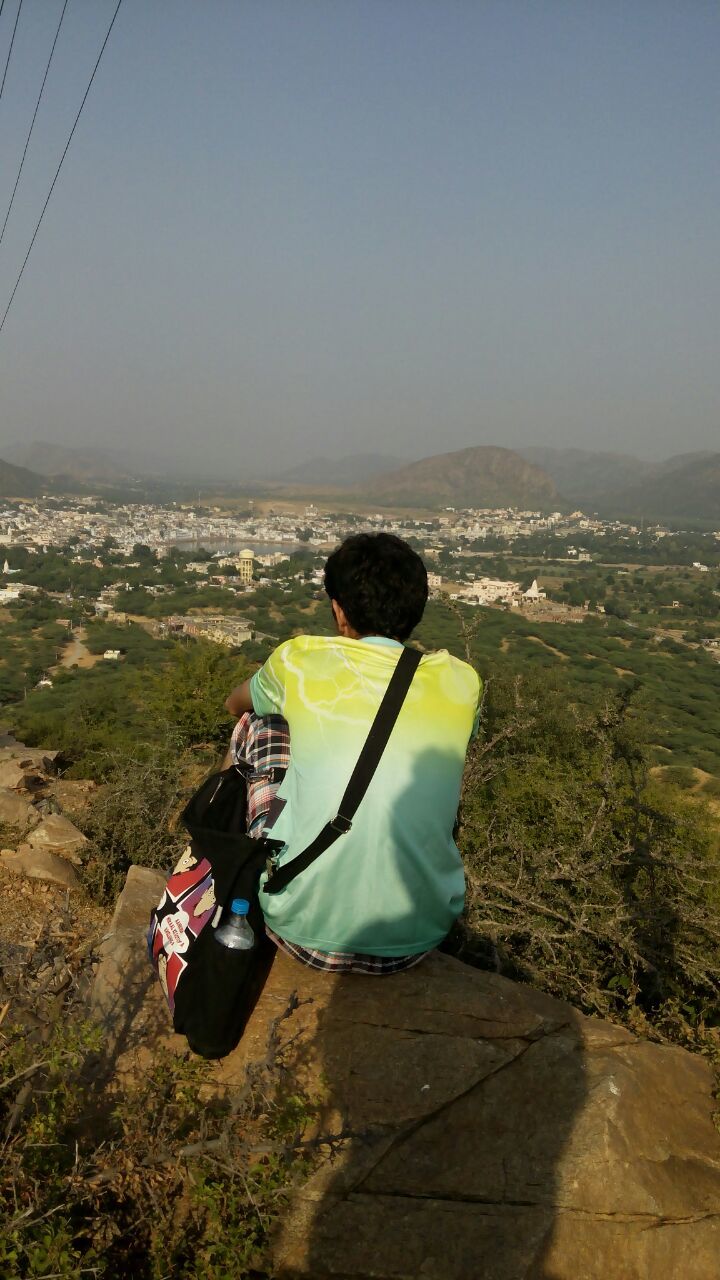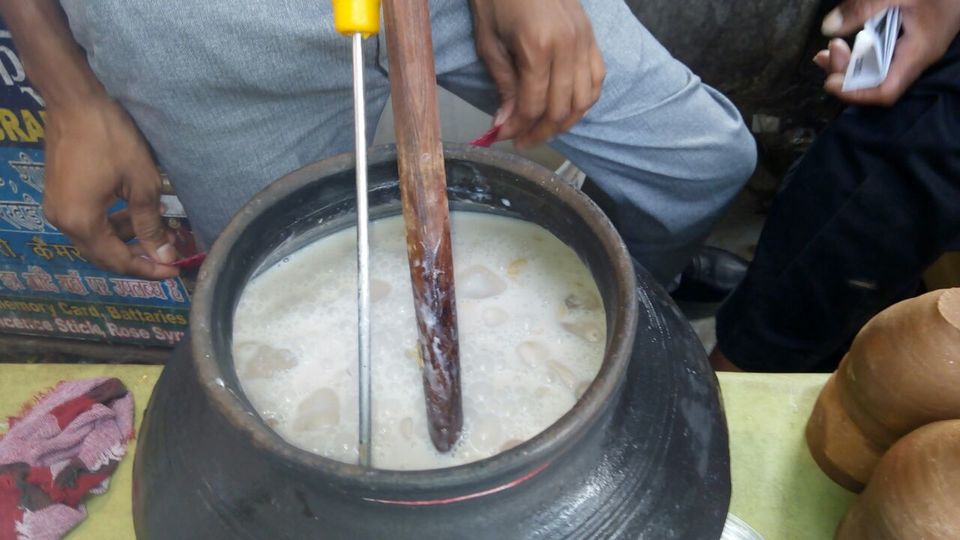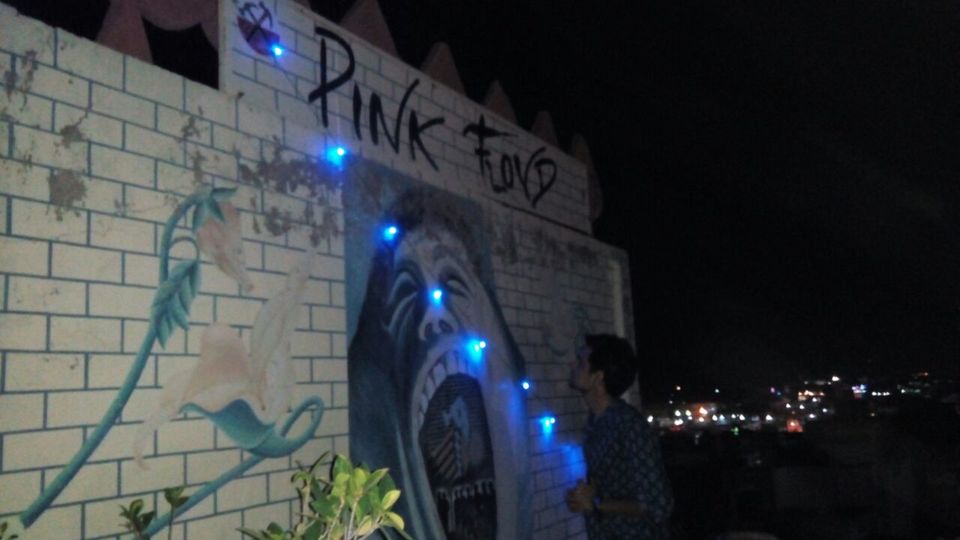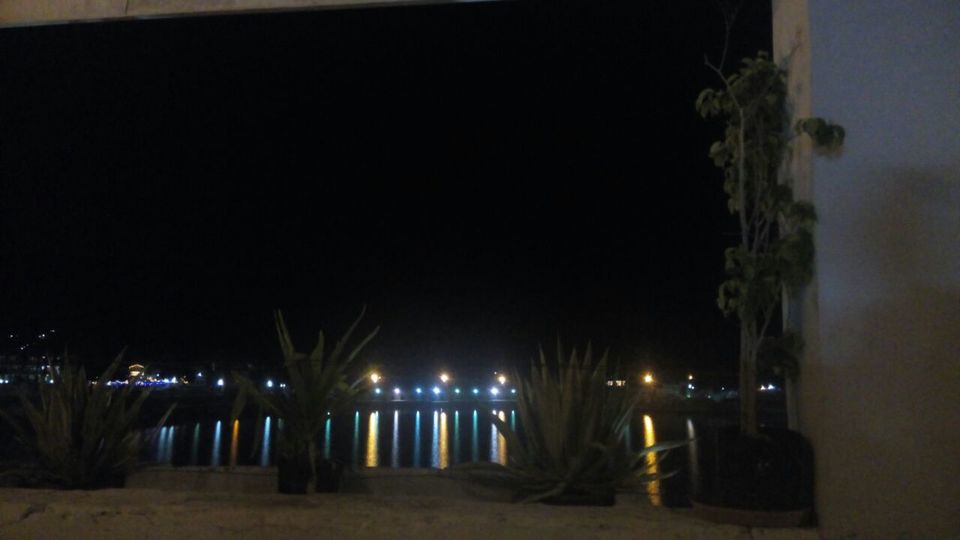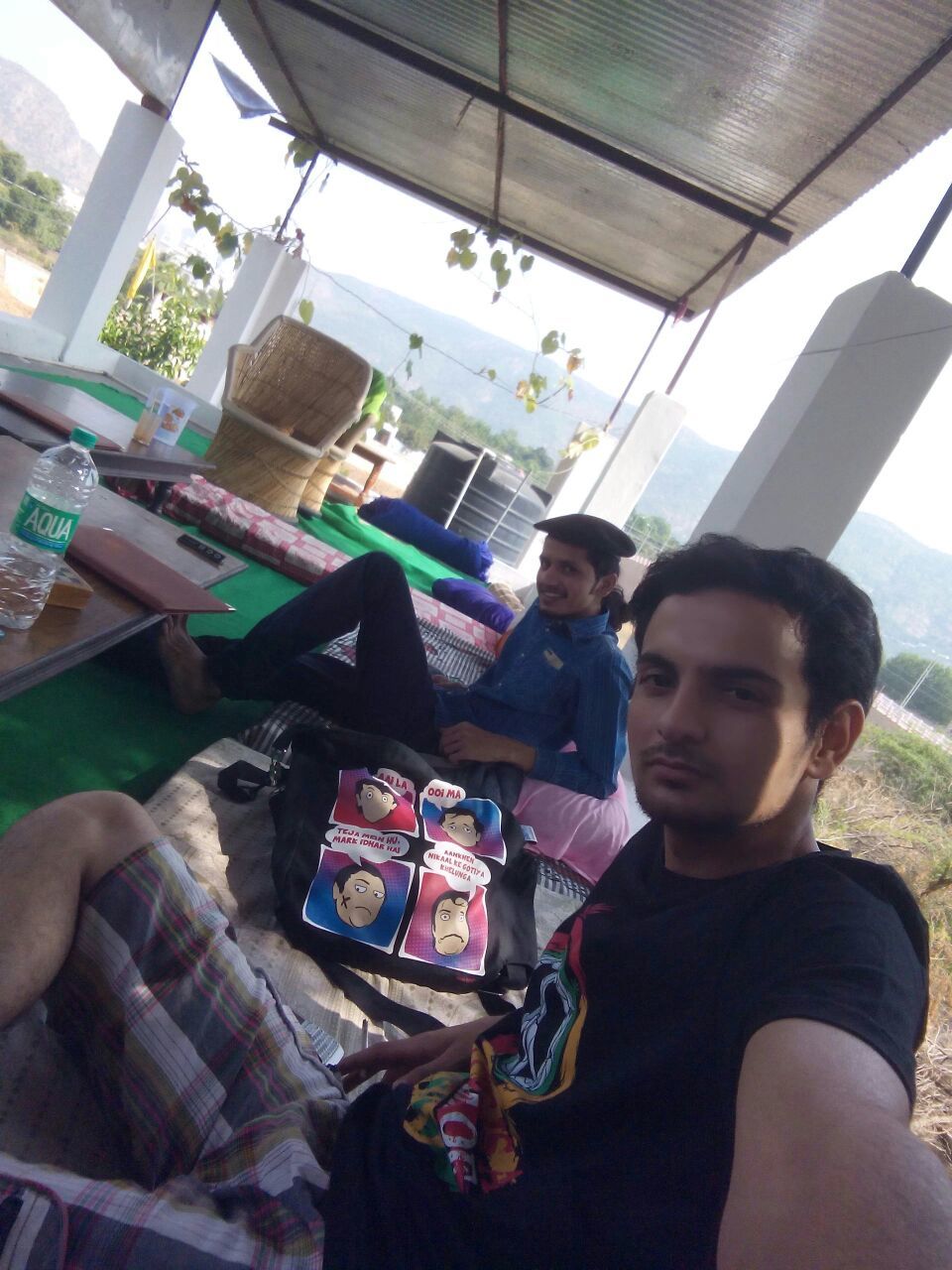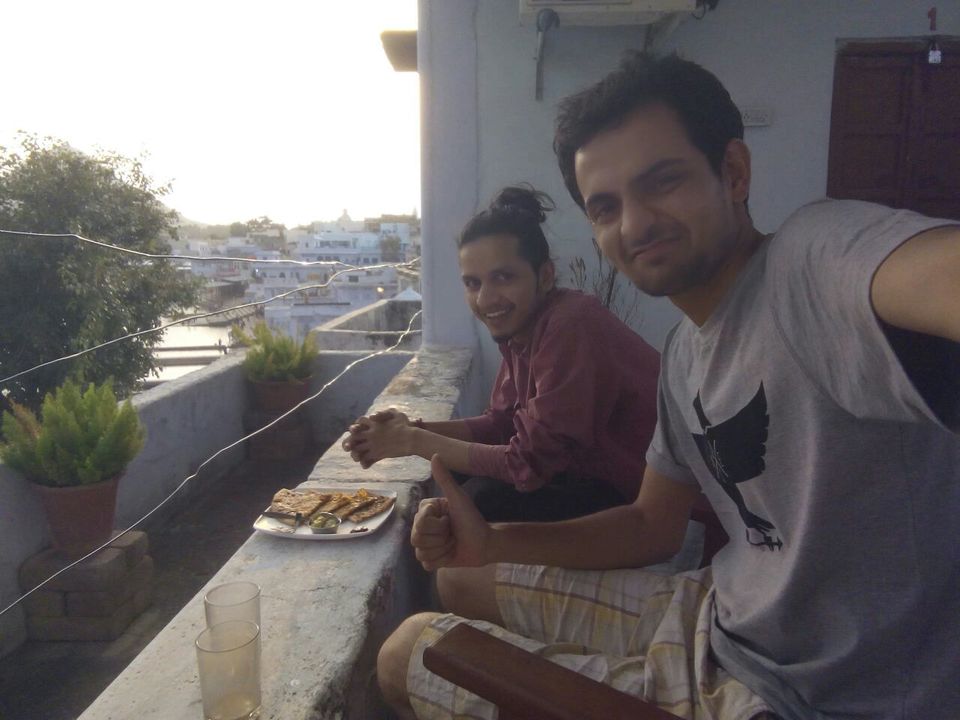 PEACEFUL Pushkar
Yes. It is reluctantly the place of Zen and peace. The city is located among the mountains. Pushkar is basically located 15 kms from Ajmer, i.e. half an hour journey and on the way, the entire view changes from a city to a mountain. You will get anything and everything in this place, only on two conditions - Stay by the rules of the People & No liquor. It is hard to believe that Pushkar is the only place in the world to have a Lord Brahma Temple in its heart, yet the faith of the people is towards their truthful dedication in maintaining this city. This attitude has attracted many foreigners and this place flooded with them. Rather, people around the world leave their jobs and lives and have settled among the people of Pushkar, working for odd jobs or having a small business within this city. Hence, you will find a lot of hippie culture and people. The serene and calmness of the people will actually make you forget your life and you will enter into a world of peace and Zen.
CITY
In the centre of the city is the Pushkar Lake, which is surrounded by various ghats. We stayed at Hotel Lake View, which was located on one of the ghats itself. The USP of this hotel was the view and huge lounge area which they turned into a cafe. The best part of the city was the evenings, when the entire population of Pushkar, gather up near the ghat for the Evening Aarti. The lake is suddenly is brightened with lots of floating lamps and various aarti kavandal's on the ghat. If you believe or don't believe in god, P.S. I am an atheist by mind not by heart, you must witness this aarti as you will be engaged with sounds and chanting's of the aarti. Seriously, we felt a lot of peace and tranquility as we had daily attended the evening aarti.
FASHION & FOOD
Life in Pushkar begins at around 5 AM from the morning aarti, the exact same way it happens in the evening, followed by the arrival and darshan of the various devotees who flock in to pay their respect to Lord Brahma and Pushkar Maharaj. The lake is surrounded by the Pushkar Market which gives a taste of ethnic and hippie culture and clothing. T-shirts, harem pants, kurta, bandana's, accessories, etc. all are available at very cheap and profitable rates. The quality is also brilliant as I myself had done a lot of shopping for almost everyone, except for me. For crazy shopping people, including and especially all the girls, Pushkar is like a "Mother ship of Shopping".
And for crazy foodie's, like me, Pushkar is delight of variety and taste. Most of the restaurants and cafe's serve you Western food; you will hardly find any place to have Indian food. Yet, all the cafes and restaurants serve Indian taste also. If you are interested in having something of Pushkar specialty then have Gulkand Lassi near the steps of Brahma Temple. This lassi will not just excite you with its taste, but the aroma of gulkand and lotus petals will roam in your throat and stomach.
Below is a list of the breakfast food we had in our 5 day stay:
1.) Veg. Porodna
2.) Cheese Tomato Toast
3.) Finger Chips
4.) Mangofie Pie
5.) Mix Fruit Salad
6.) Veg. Fried Rice
7.) Almond & Fried Pizza
8.) Milk Coffee
9.) Honey Cheese Pancakes
10.)Cheese Spinach Roll.
(P.S. this is the list of only the morning breakfast we had, I forgot what we had during lunch and dinner.)
WAYS TO CHILL OUT
Learn Free Drum Classes: Nathulal Solanki is on the most famous and master drum players of Pushkar. He plays in the evening from 5 to 6 near the ghats. He puts a few sets of Rajasthani Drums and sticks, and you can just sit with him and join with him to play the drums. It sounds weird in the beginning, but rather you will enjoy and feel blissful by playing those drums. He charges no fee, only accepts genuine donations, and plays along with a few foreigners and locals.
Dip in Lake: You can take as many dips you want in the lake; however you have to at least perform one aarti for Pushkar Maharaj. The only thing you have to make sure is that you don't click or take any videos of the people bathing along the lake.
Cycle Away: You can simply hire a cycle for a day or two and you can paddle yourself in the city. The city being small in size, you won't feel tired and bored also. Cycling away in the city will make you relieve your days of childhood when you used to cycle.
Visit to Temples: Being in Pushkar and not visiting the only Brahma Temple in the entire world, would make your trip incomplete. Yes, the Brahma Temple is the only temple in the world where Lord Brahma is worshiped. Devotee's flock around from every corner of India and show their devotion to Lord Brahma. From there, you can walk up Savitri Mandir by taking 500 steps to the temple which is located near the mountain across the lake.
Pink Floyd Cafe: Yes, you heard it. This cafe is especially dedicated to Pink Floyd. It is a cafe and a hotel, where there are rooms on the 1st and 2nd floor, and the cafe is on the 3rd floor and the roof. The cafe plays continuous Pink Floyd music and serves you with some awesome food and drinks. It is a heaven for those who follow Pink Floyd or their culture.
Well, there are other lot of things that can be done in Pushkar which I might have not experienced but the most important thing you can do is be at Peace. Yes, I experienced a lot of peace and calmness in Pushkar which also helped me polish my skills of writing and observations. And yes the best part of my trip was none other than Indian Ocean Live at Pushkar. Yes, Indian Ocean had performed live at Pushkar when we arrived. The show was staged on the Pushkar Chowk, with open to all. The crowd went mesmerizing with the soulful tunes and beats of the music and lyrics of Indian Ocean.
In the end, I would like to share two quotes from this Trip. The first one was written on a tea stall, where we had coffee.
"राम राज्य में दूध मिला...
श्याम राज्य में घी.
कलयुग में चाय मिली...
ख़ुशी ख़ुशी पी."
And the second one is what I personally experienced during this trip,
"Pushkar जाओ... तो पूछ कर जाओ !!" (If you are going to Pushkar, ask and go.)