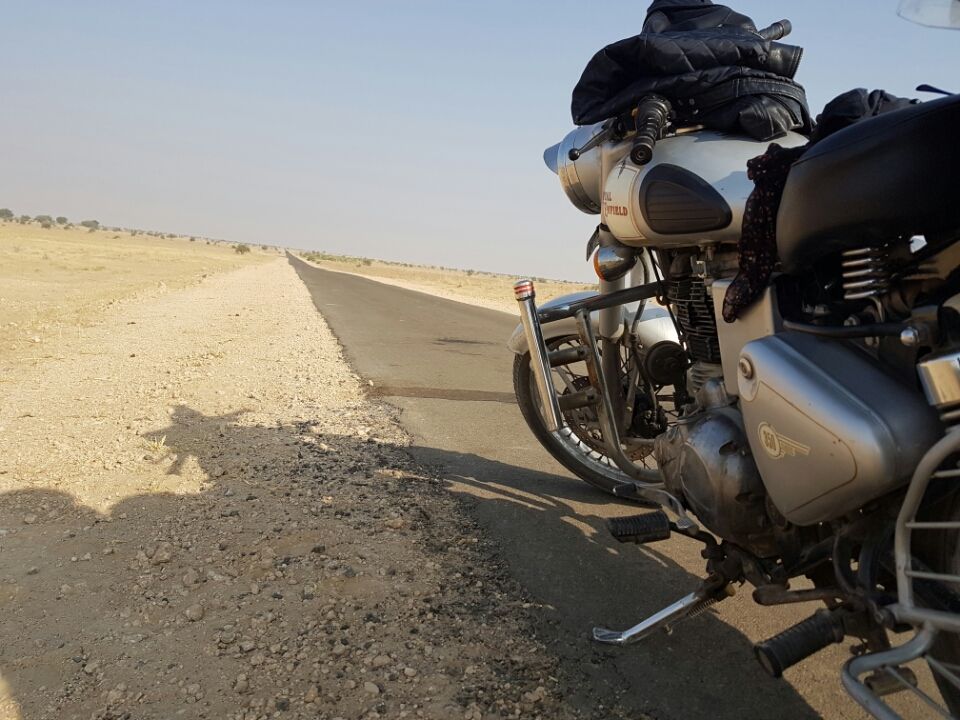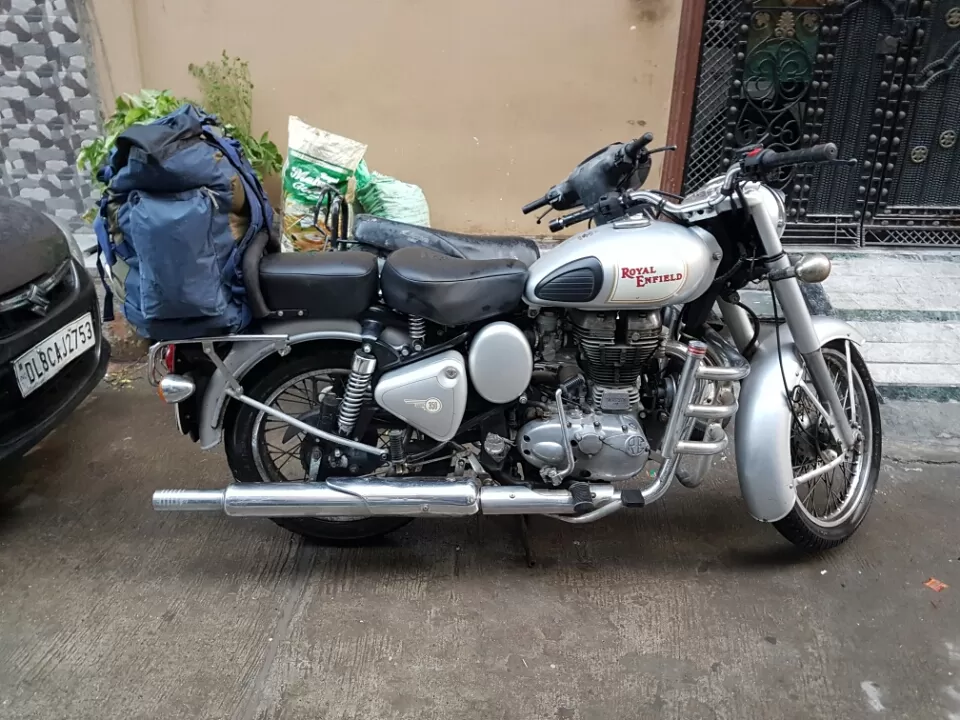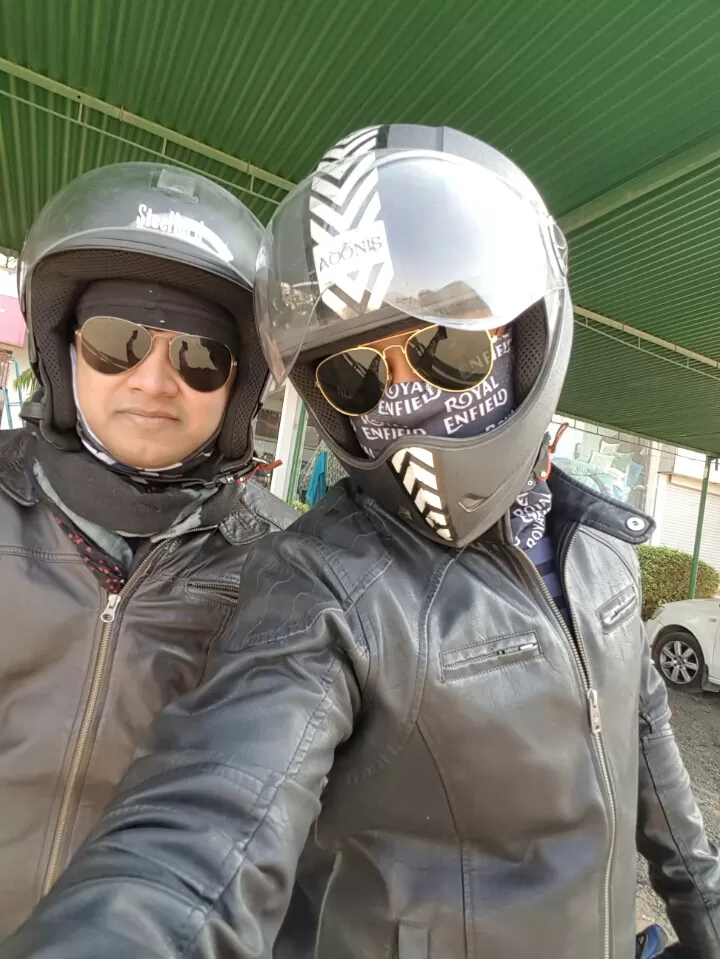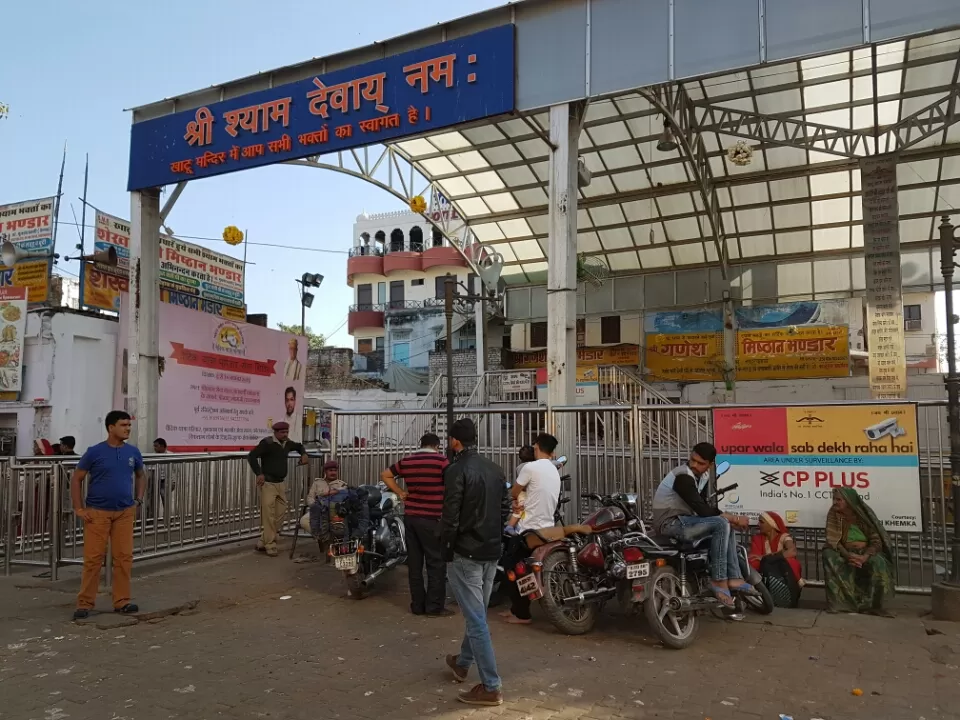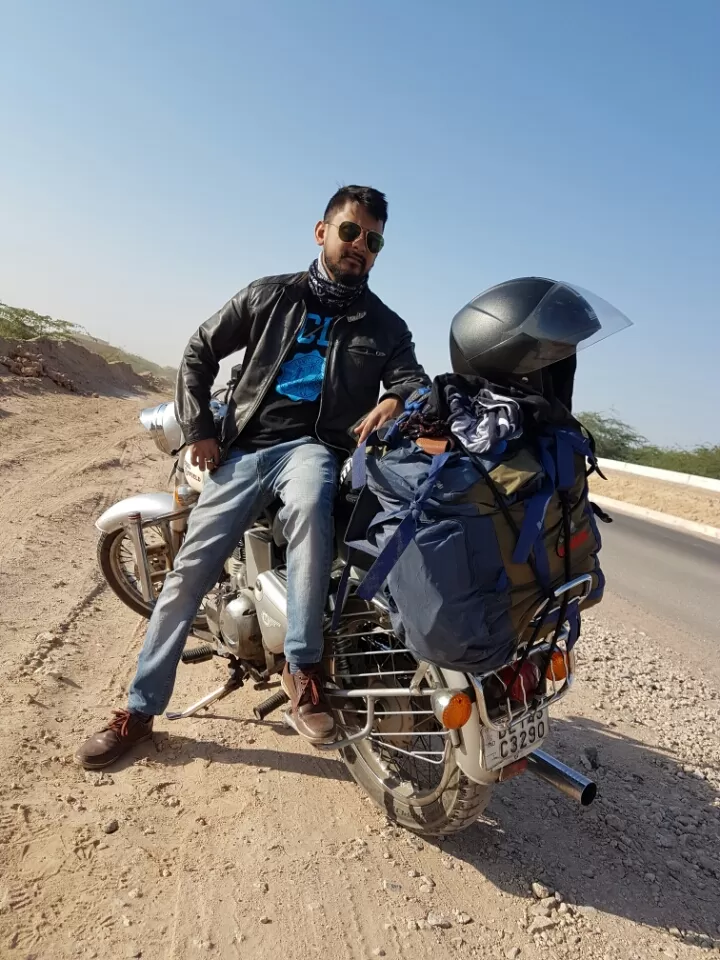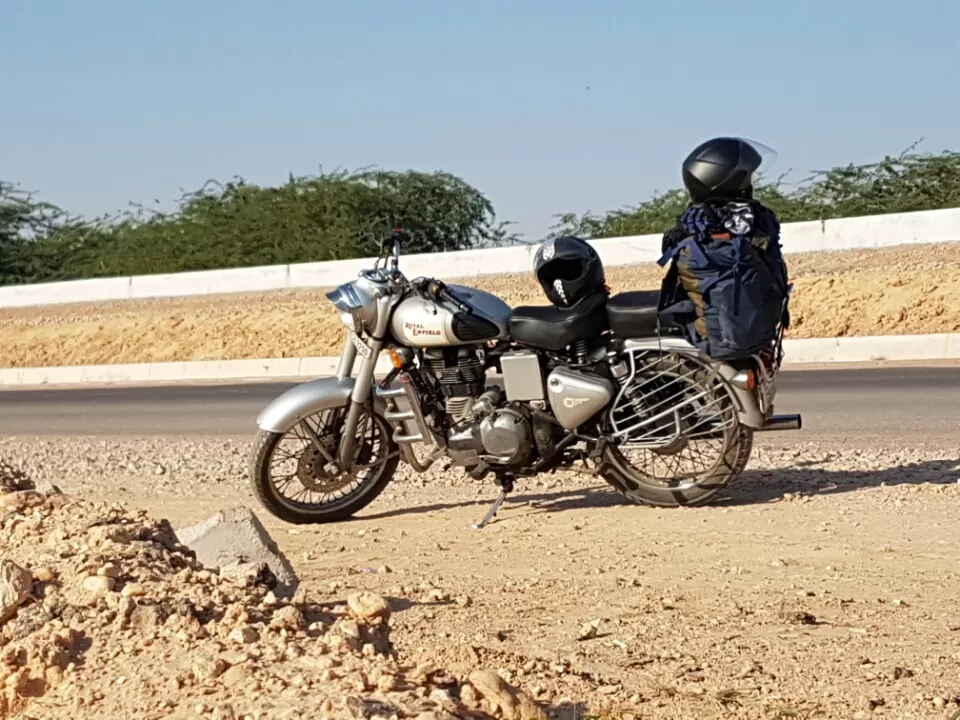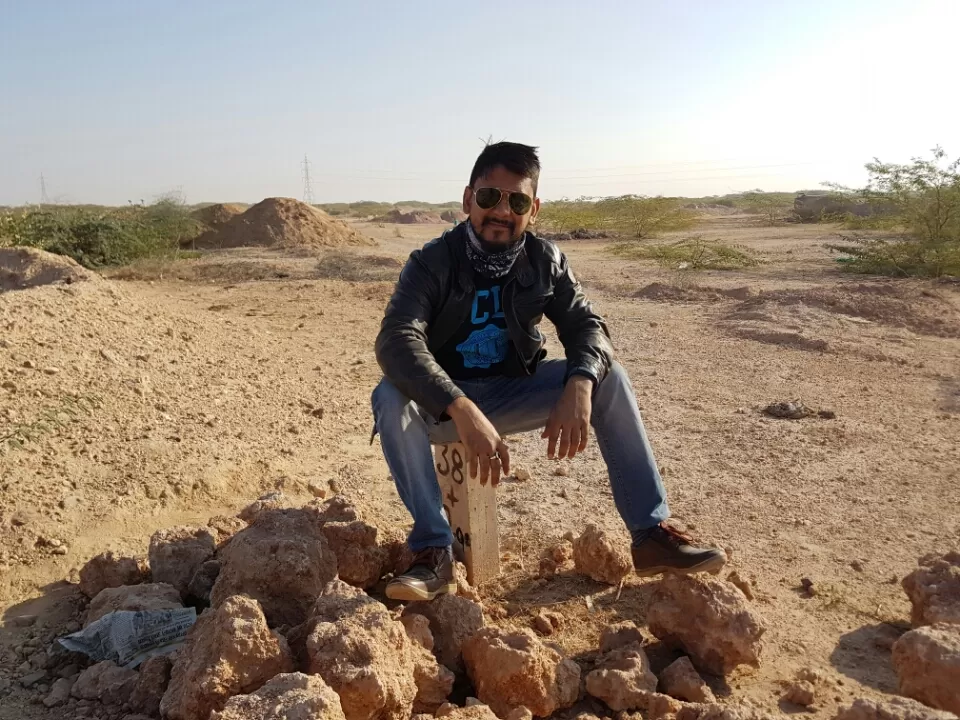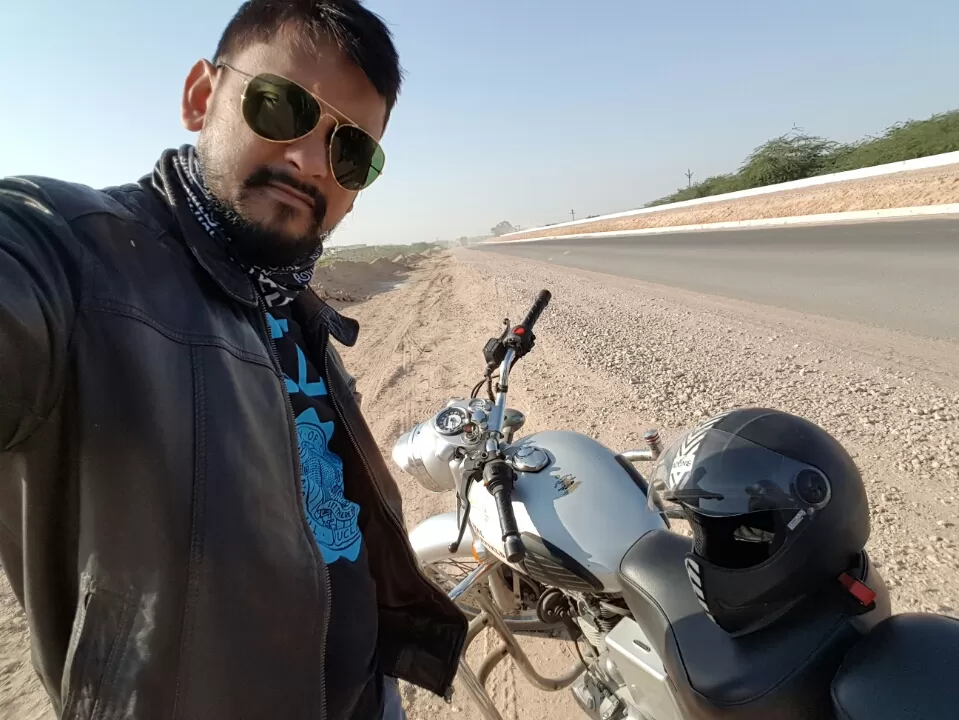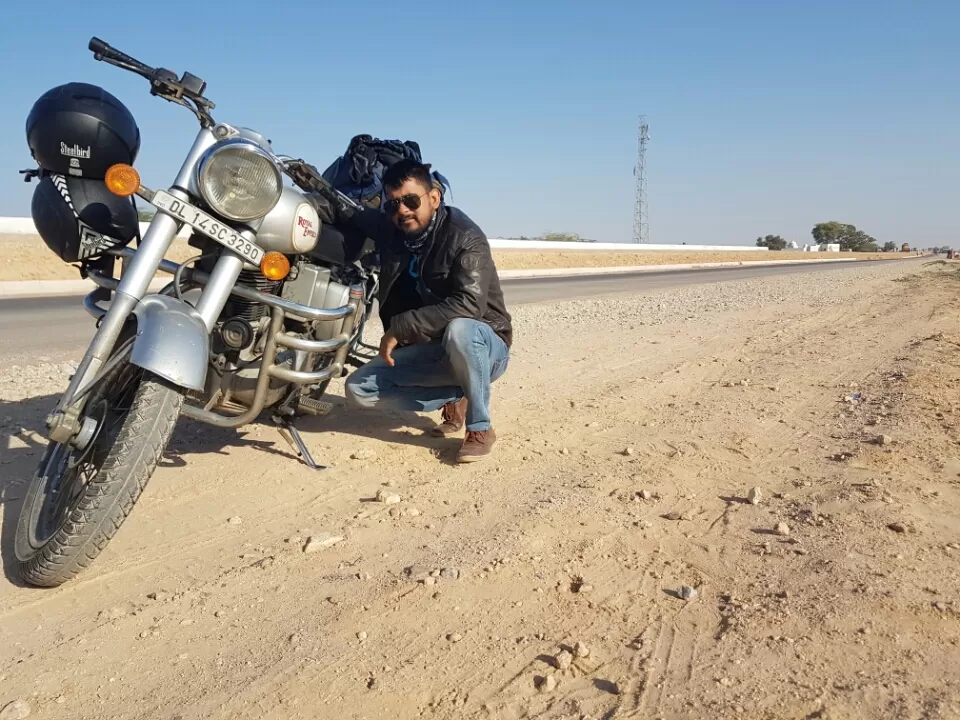 After all me and my friend devesh decided to go on a solo bike trip to cover Rajasthan. We were all set for the trip after the hectic previous day which mostly went into getting our ride ready for the 2500 kms drive all over Rajasthan and were excited.
It was the cold day and probably the best day for driving, with all the enthu and josh we had on this day we took off for the 500 kms drive to Bikaner. It is an old city with rich culture i must say, cows stralling on the streets is a common view. It was the wonderful drive and the highway is in good shape, if you are on bike i would not recommend driving at night since we faced many challenges in the night.
Along the way we visited " khatu shyam ji mandir" in sikar, you can have kachodi there which locals said is famous there and to which i agree. We reached bikaner at night and stayed in a budget hotel near railways station( you would find many such hotels there at cheap rates). We got it booked online on go ibibo at mere 500 Rs.
Though I would not recommend staying near the railway station since it is very loudy when train arrives. We were not sure of the area while doing booking but suggest to check first.
Day 1 was hectic and full of new experiences.
After a good sleep we wake up early and left for our next destination to Jaisalmer. Didn't do breakfast at the hotel since it was early and we wanted to hit the highway early so we decided to have breakfast enroute. Had maggi for breakfast and we were all set for the 350 kms ride to jaisalmer. The best part i like about rajasthan is the roads, they are in awesome condition. Though some roads were bad since construction is going on and in a year it would be an awesome highway.
It gives you so much happiness and strength when people gives you a thumbs up and kids waving at you during the ride and the thump sound of the engine pumps you up.
We reached jaisalmer city in the evening at 5 pm. Our plan was to stay at sam dunes at night and enjoy the local food and music and drink obviously. The atmosphere there was so good, locals performing the rajasthani songs and people are dancing around bon fire almost made our day. Though we didn't dance but enjoyed the drink and local food( one must try sangri ki sabzi).
Day 2 was all about real rajasthan culture and food.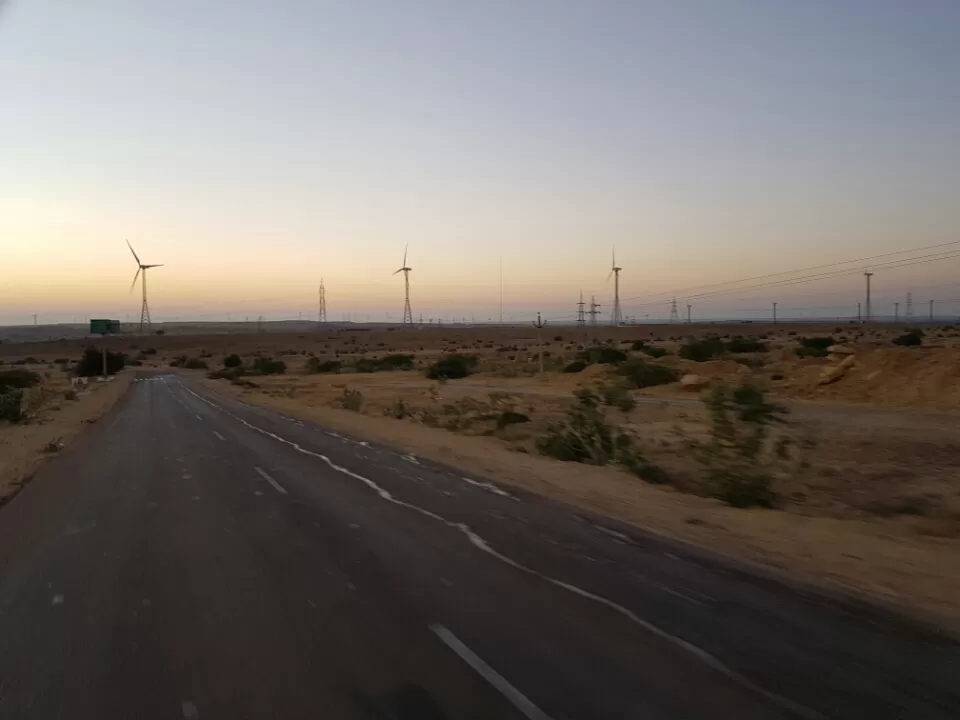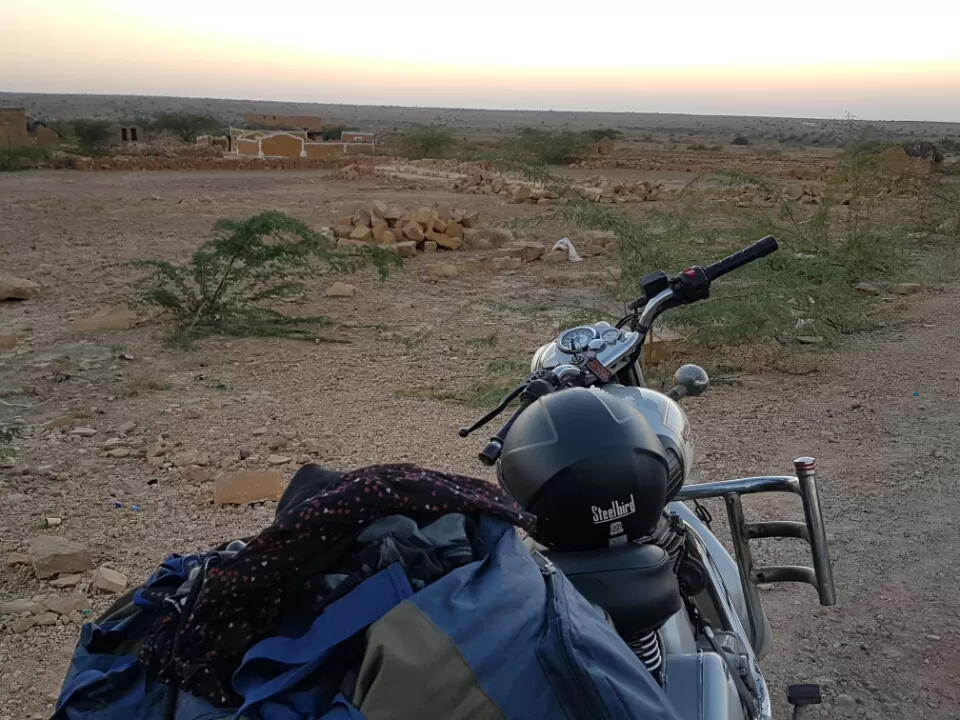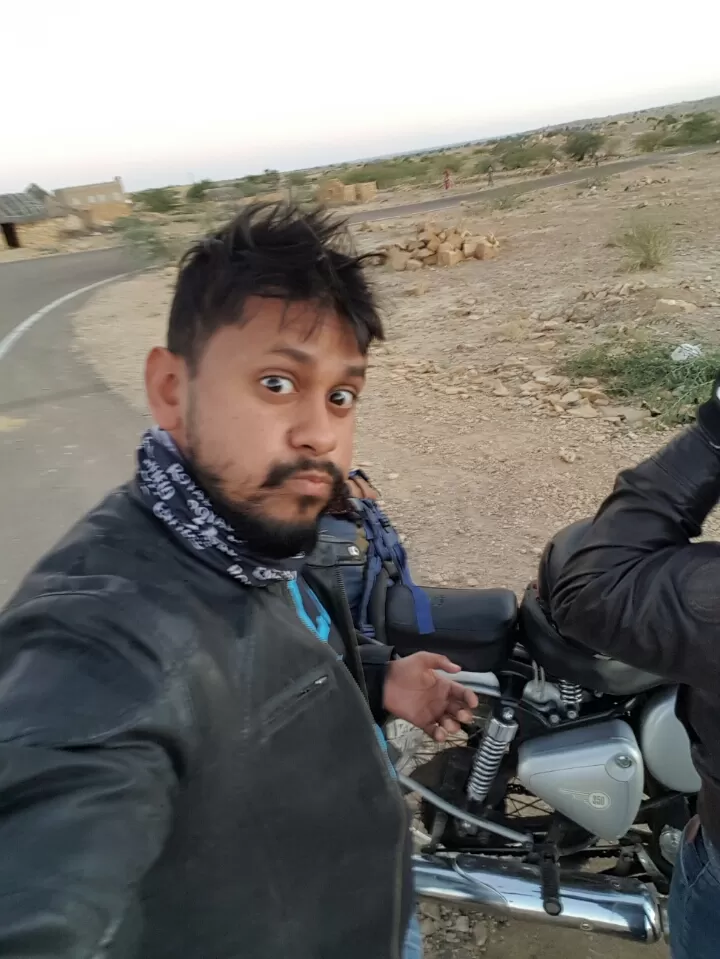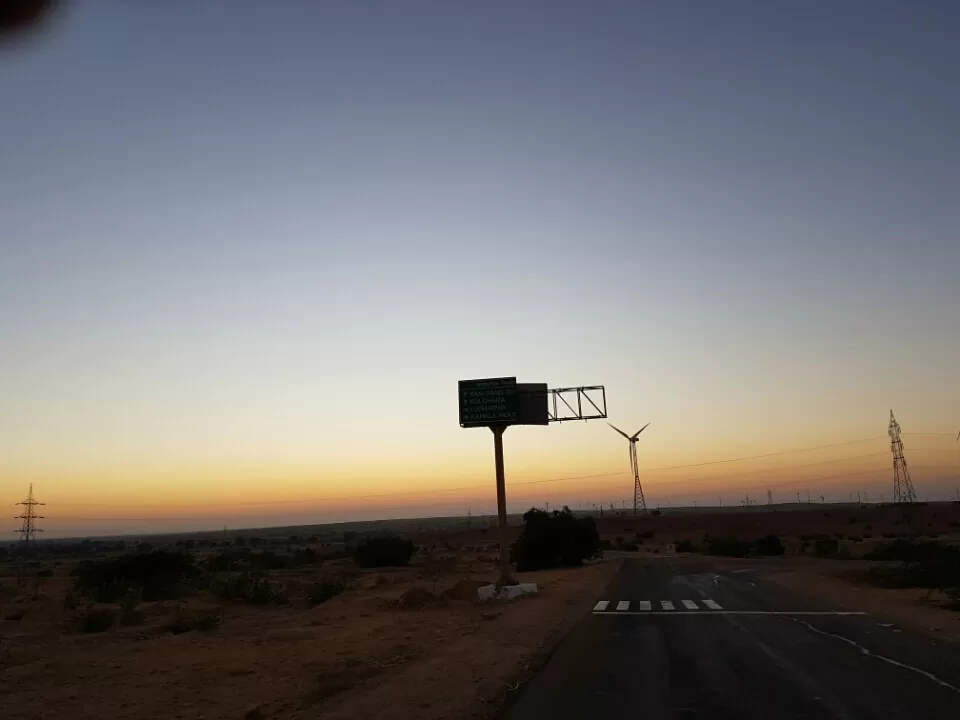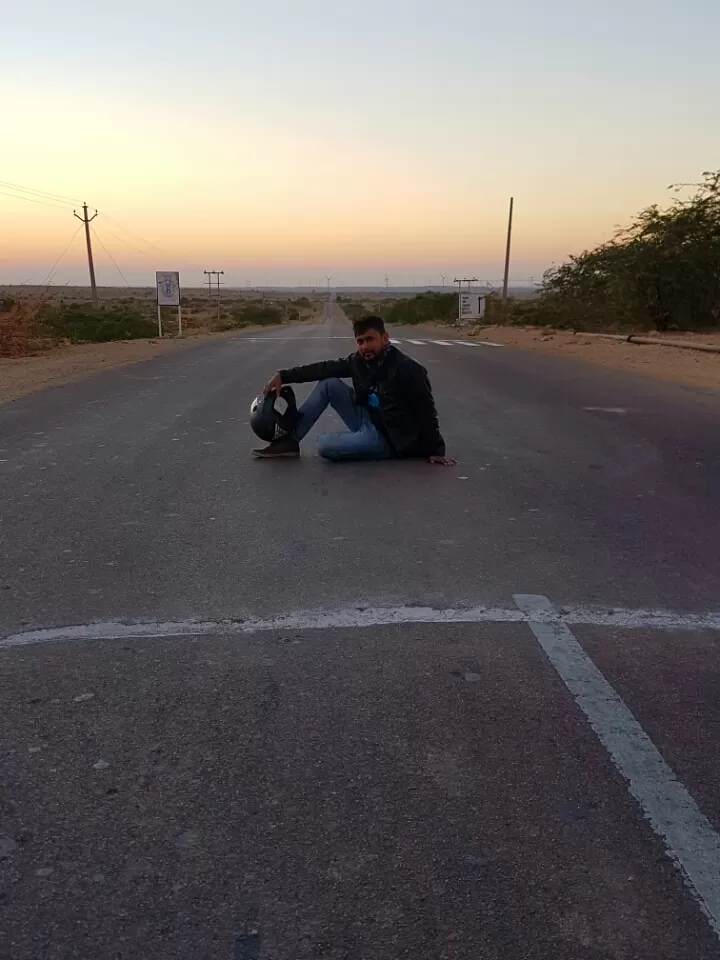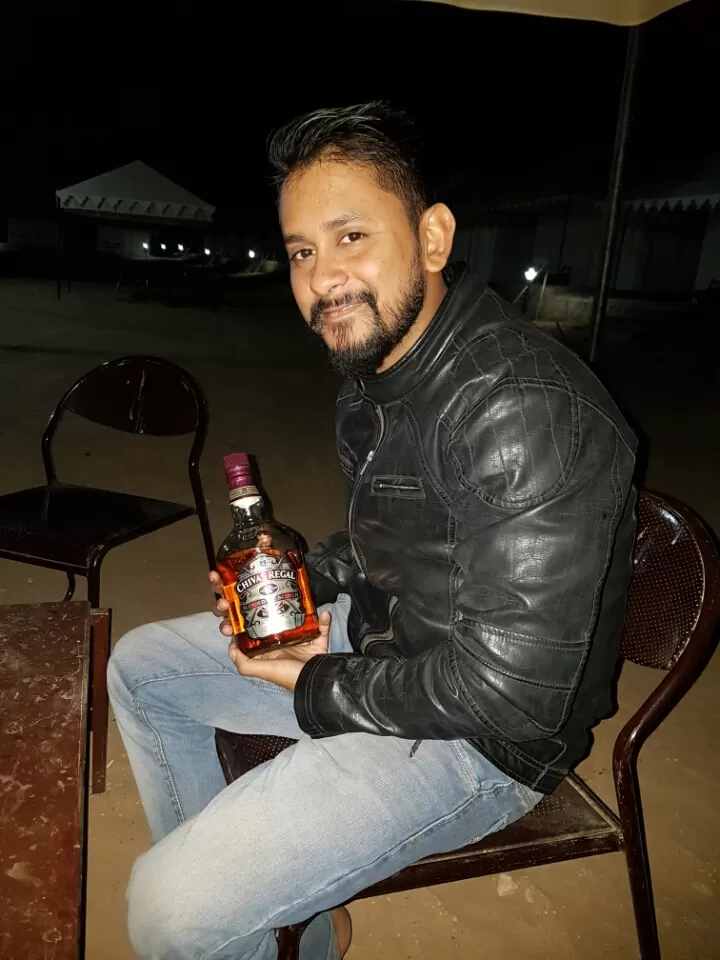 This day was suppose to be hectic. After the fun at sam dunes we were ready for the desert safari early morning. After a hot cup of tea we started our desert safari on "Thar jeep", the guy who was driving the jeep was awesome. He drove the jeep fast but it was safe and on the desert it feels like you will fall down from the jeep when it take sharp turns on high speed on the dunes. The experience was breath taking and this is a must do thing while in jaisalmer. We could see the sun rising and the view was mesmerising. Had another cup of tea there as it was quite cold in the morning.
After the safari we decided to drive to longewala( india pakistan border where 1971 war was faught) and tanaut mata mandir.
The drive to tanaut mata mandir and longewala can not be explain in words, the real desert starts from there and it was so secluded and you can only see military vehicles. There were no networks, no mechanic , no shops at all. I would suggest take supplies and required bike / car parts with you.
It was 250 kms drive to and fro from jaisalmer. The feeling at longewala was so patriotic and we felt so good to hear the bravery of our soldiers and see the remainings of the tanks, guns from pakistan.
This was the long day and we were exhausted when we finally reached at our hotel in jaisalmer near fort.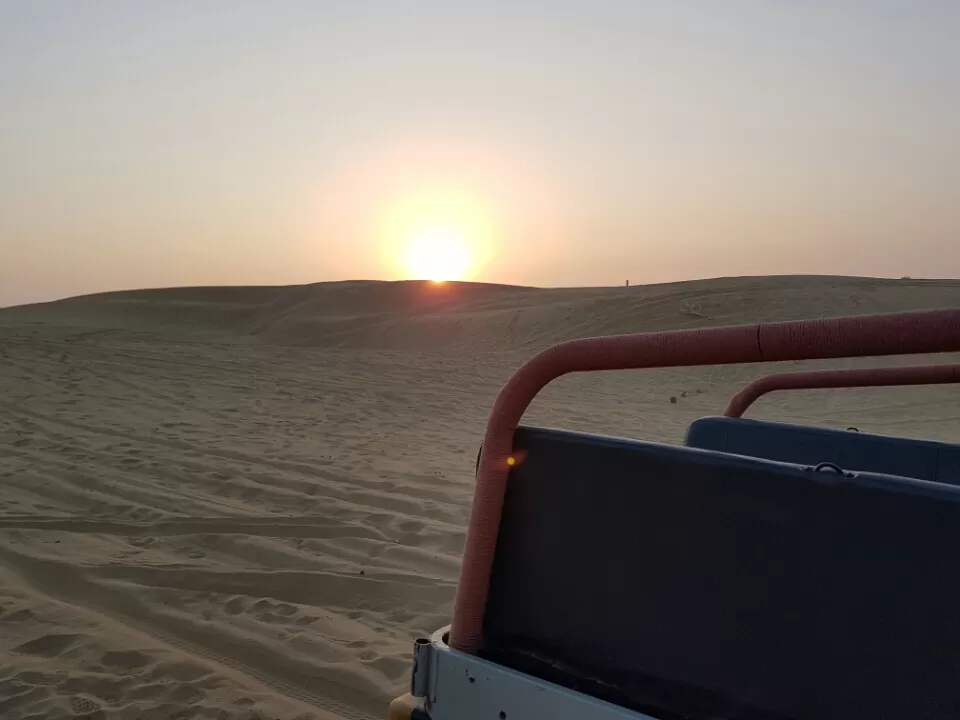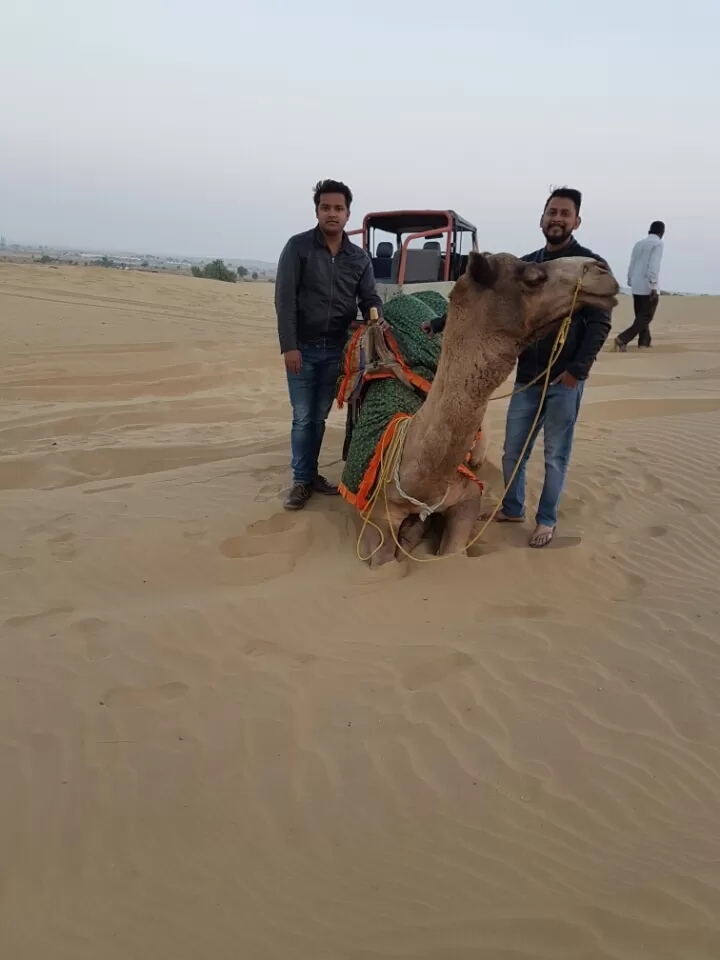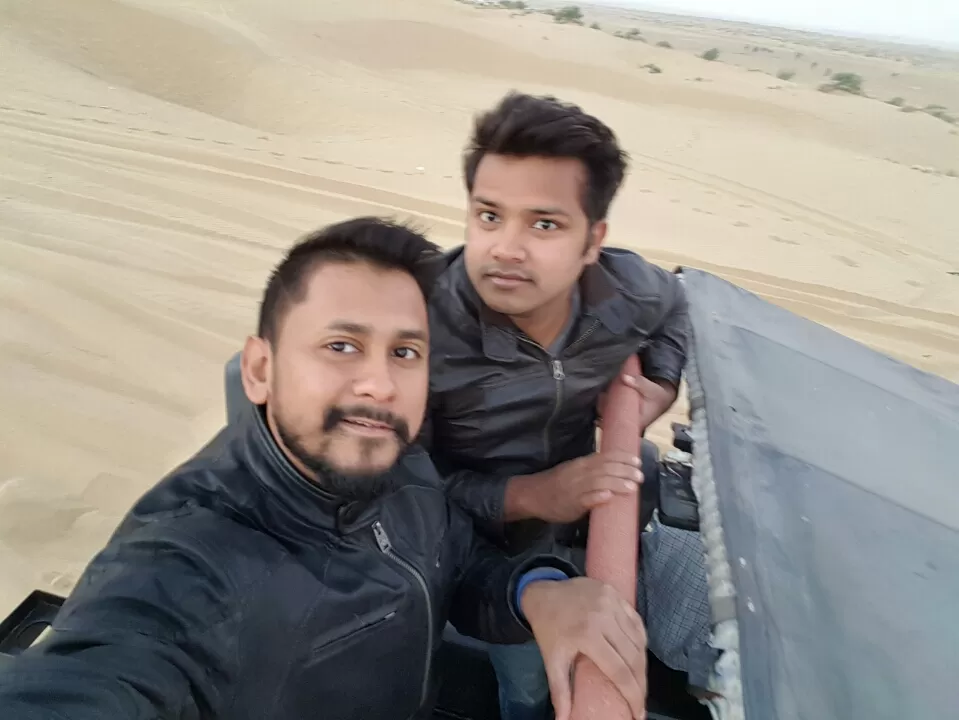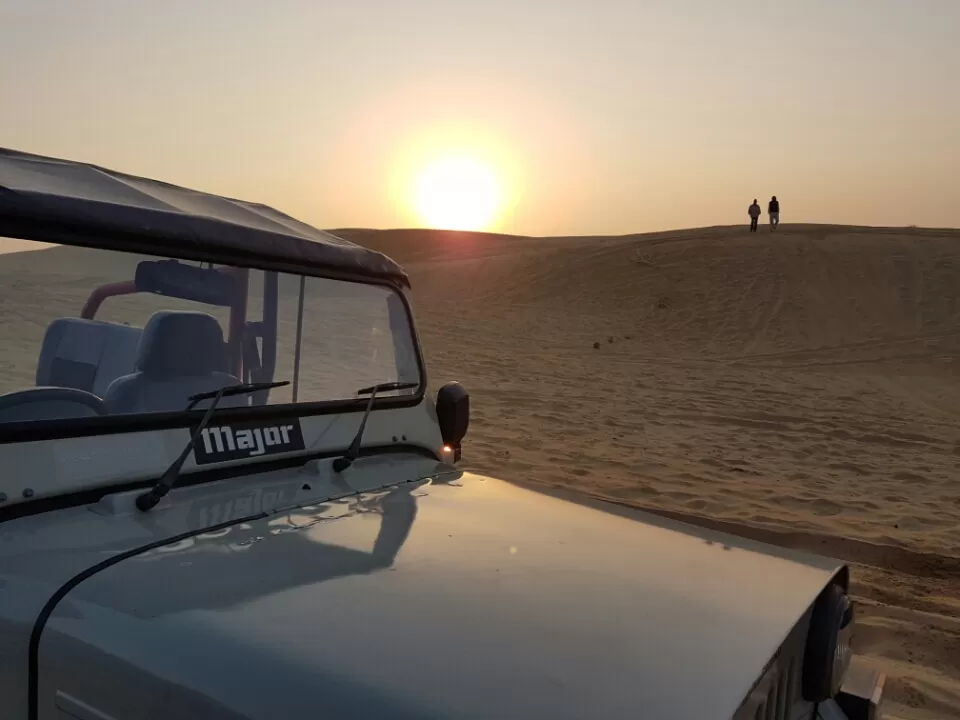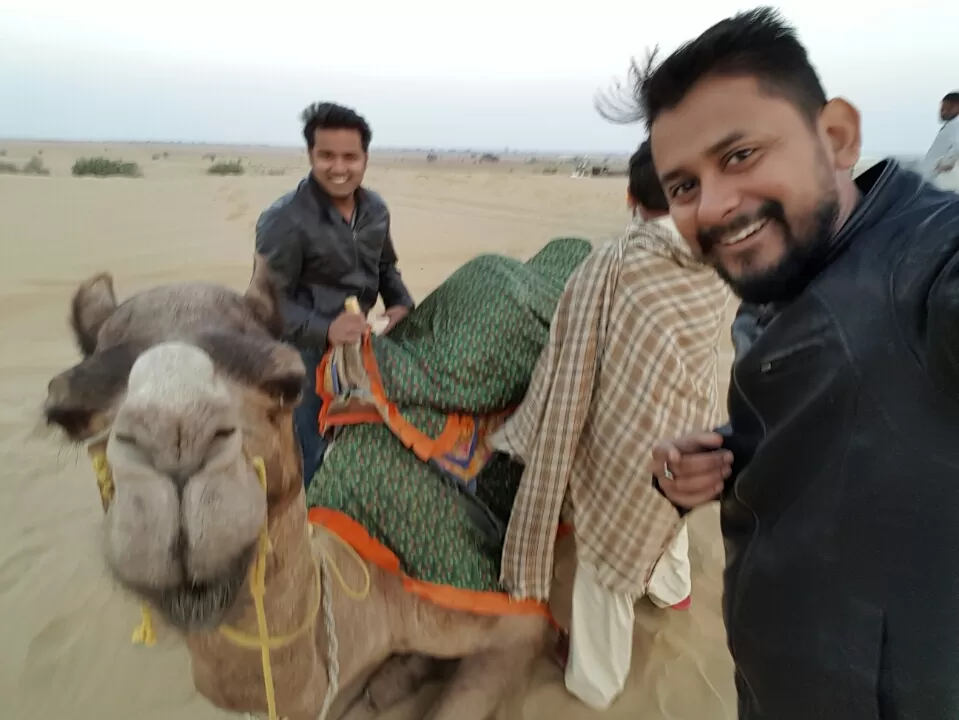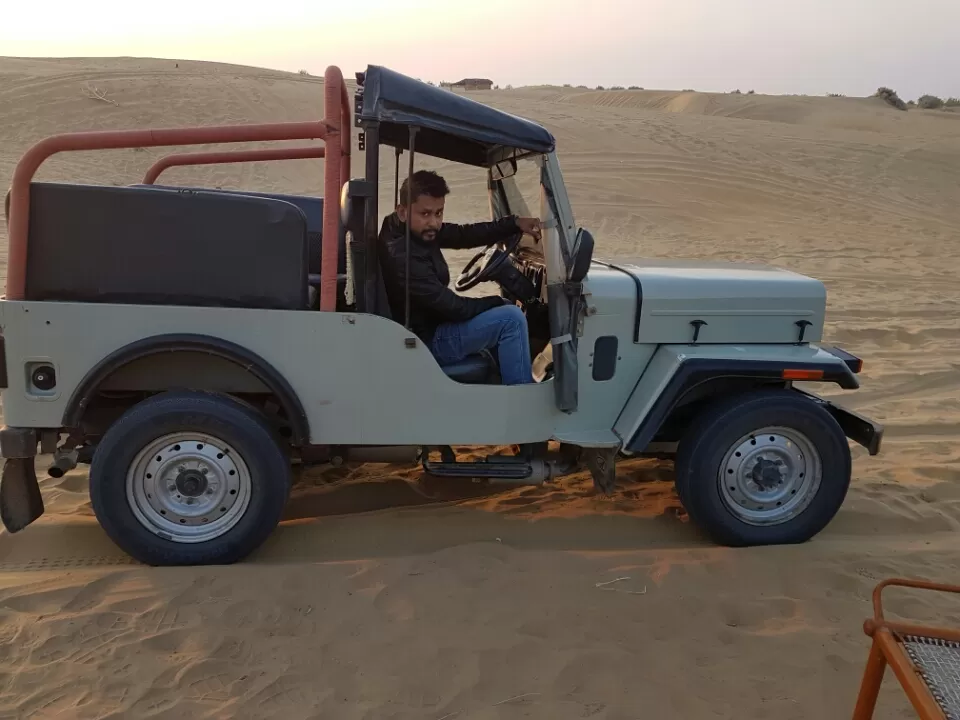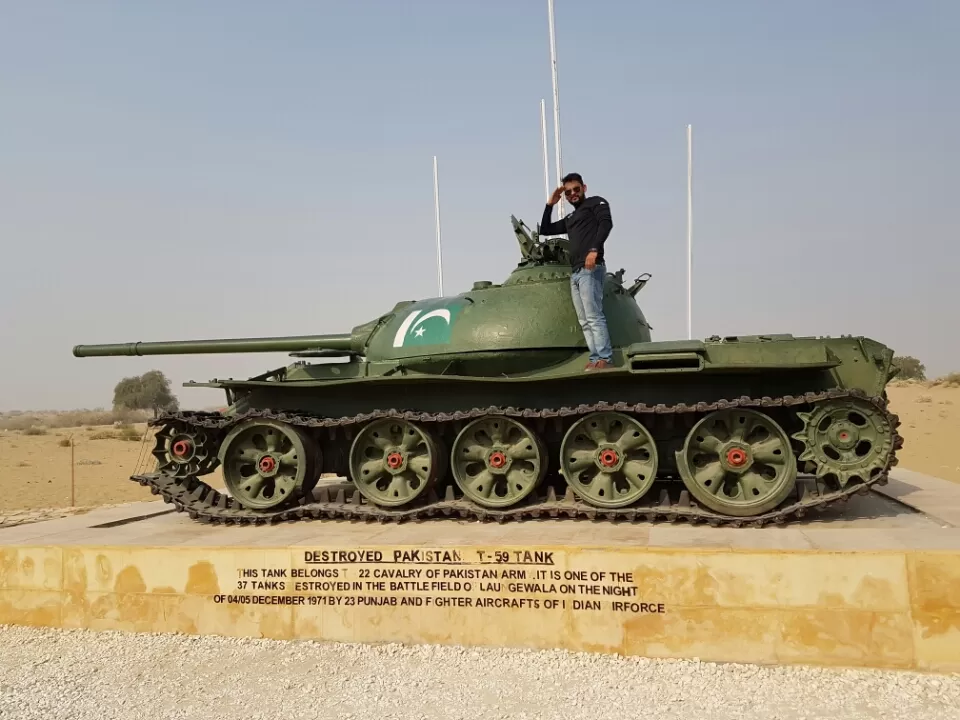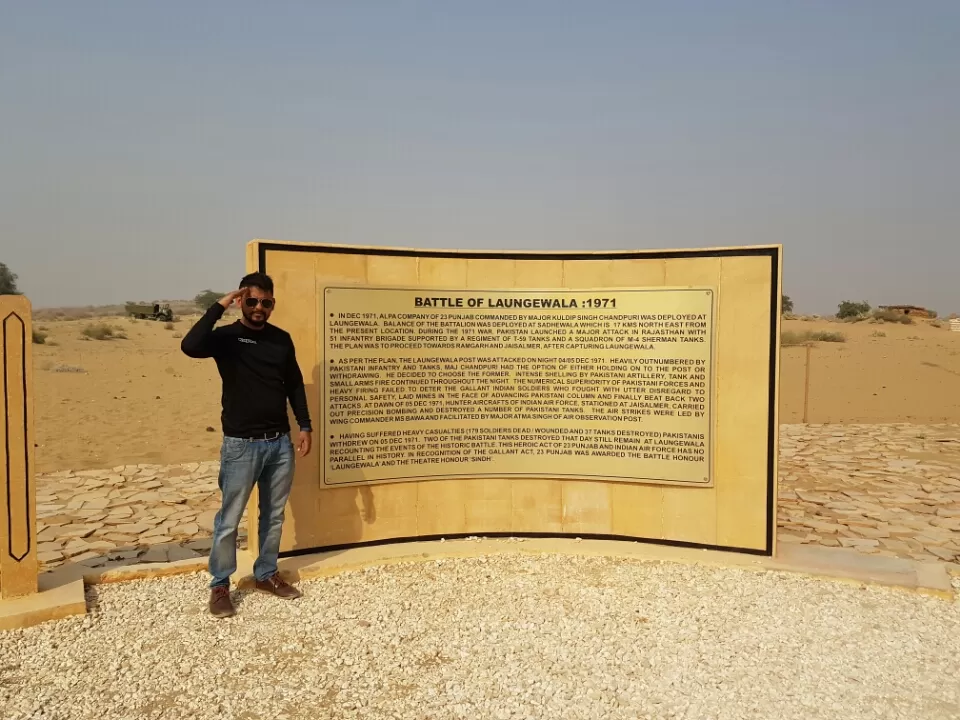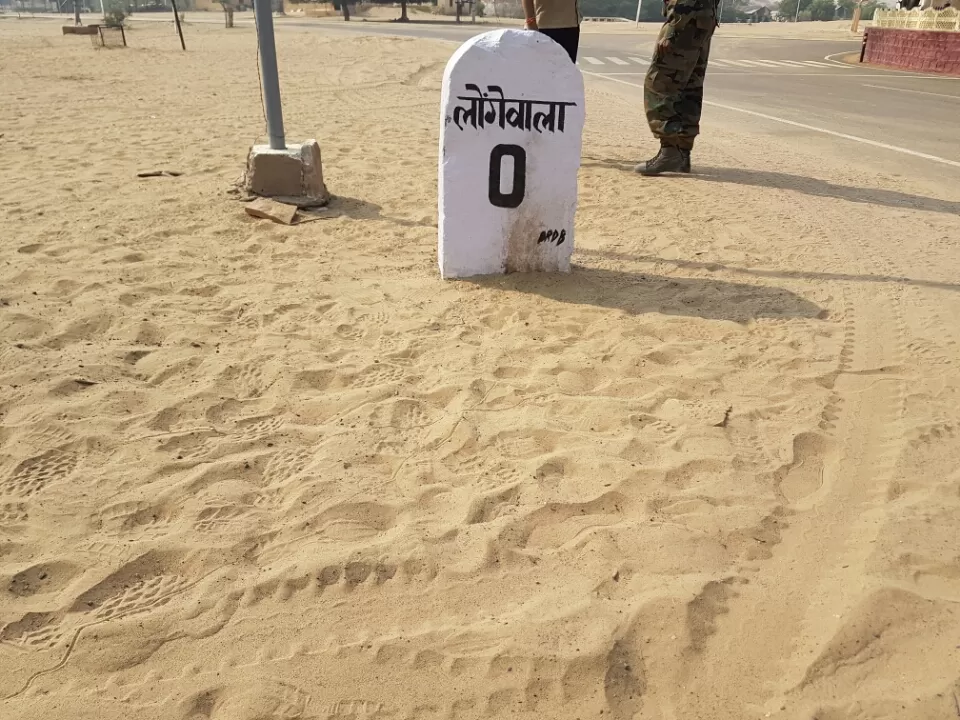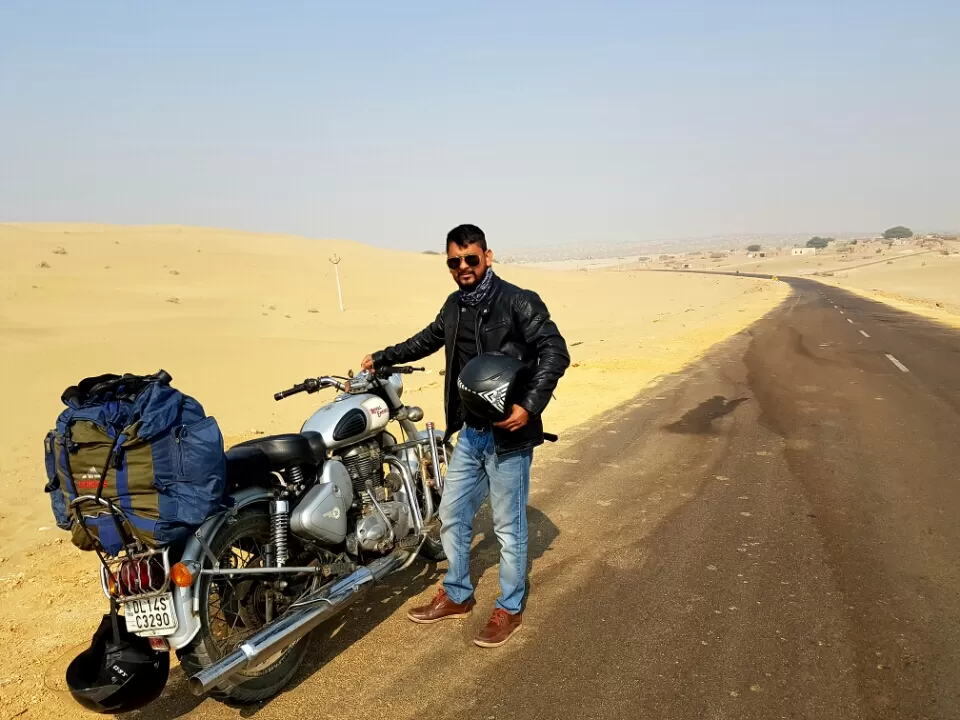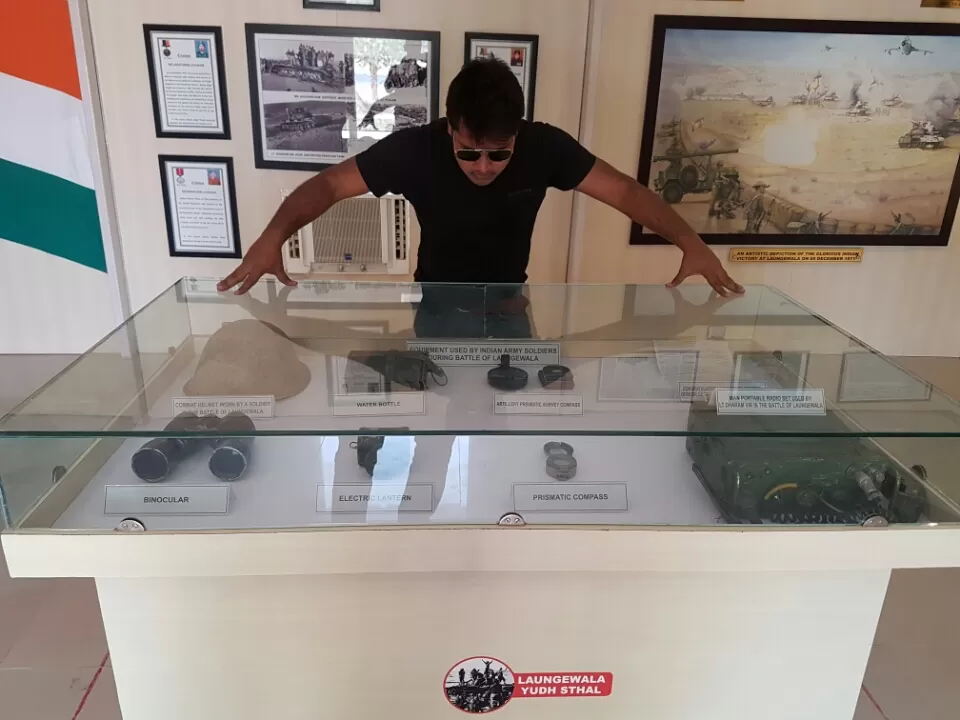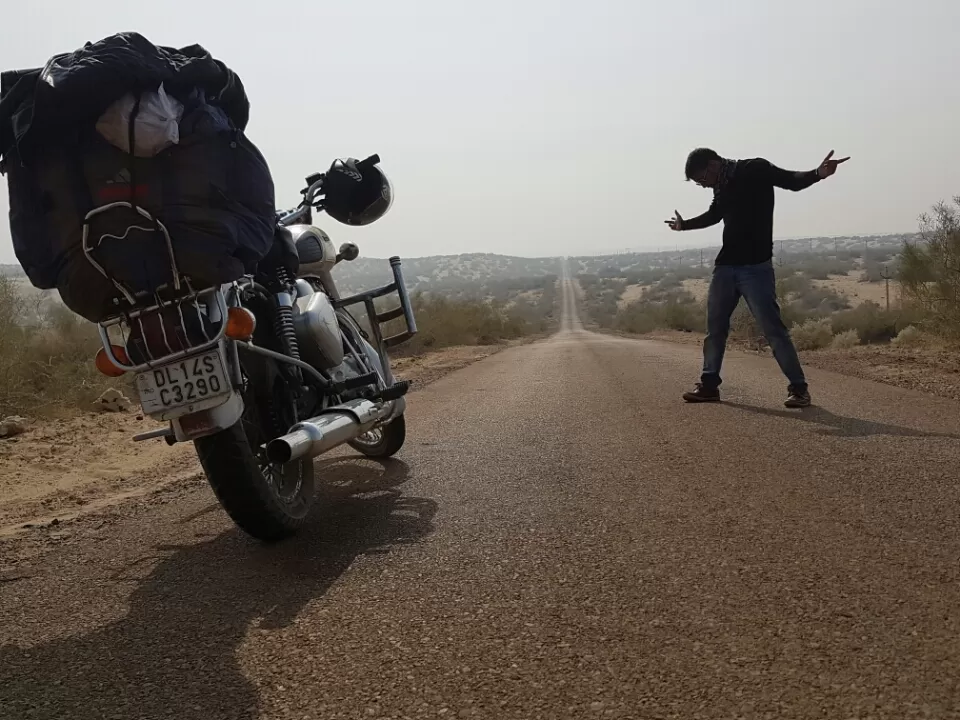 The next destination was jodhpur for which we started early in the morning and reached there in the afternoon. The drive is good and the roads are in good condition and it is hardly 150 kms from jaisalmer.
We were on tight budget and due to demonitization we did not have much cash so we booked the guest house which was very cheap and was in the core of the city sorrounded by the lanes likes a maze.
Jodhpur is a very beautiful city and love for food is amazing there. The true feel of rajasthan can be felt here with the mix of new aged cafes in the lanes of jodhpur. We relaxed at the cafe near ghanta ghar and food and ambience was so relaxing.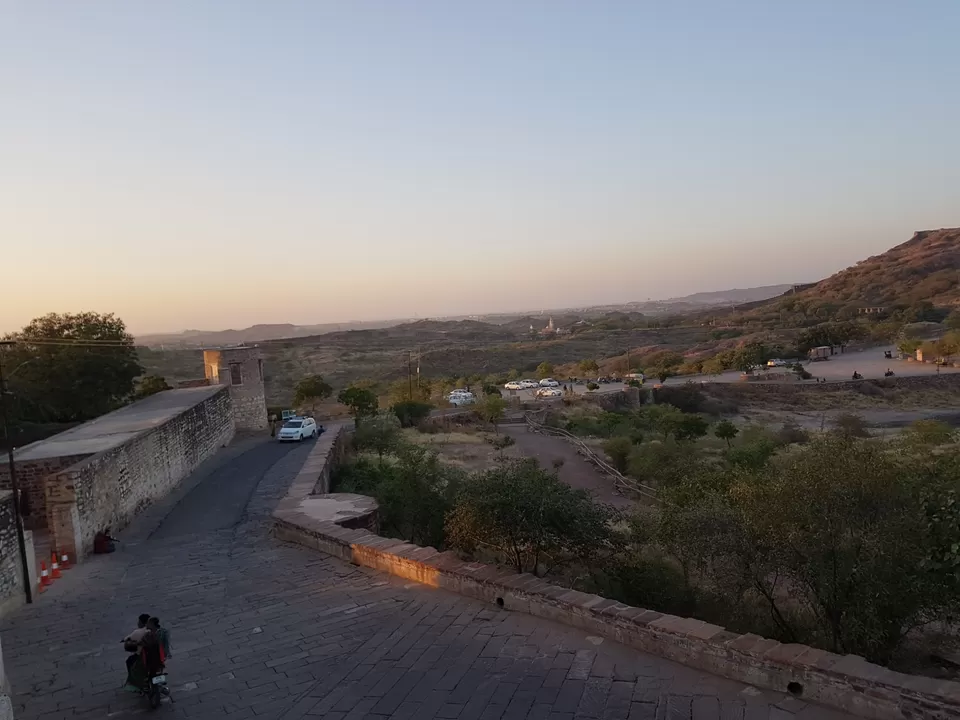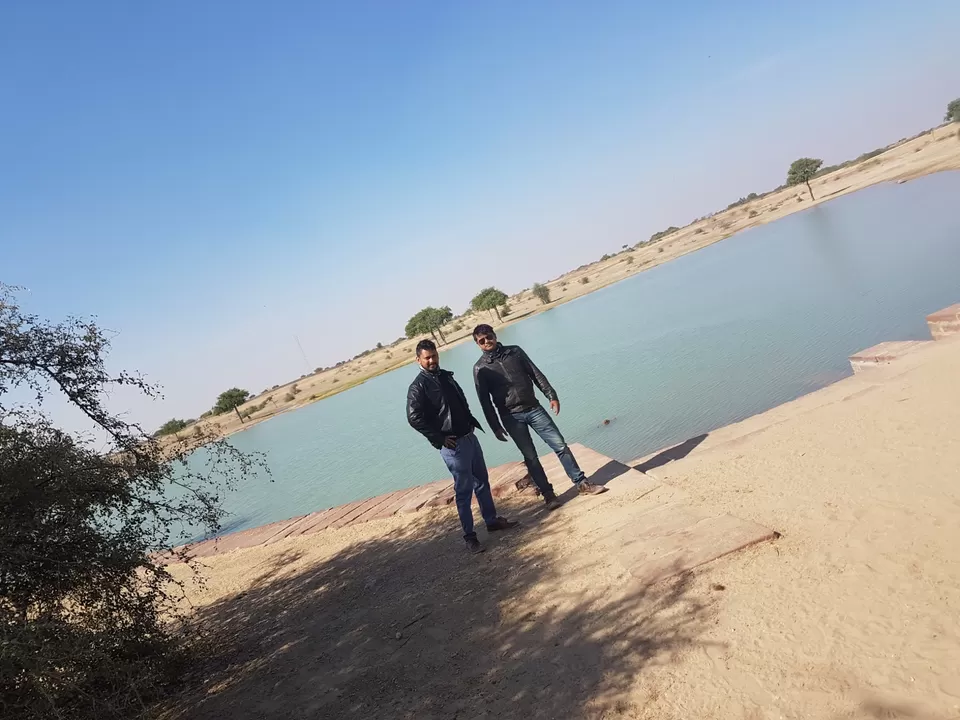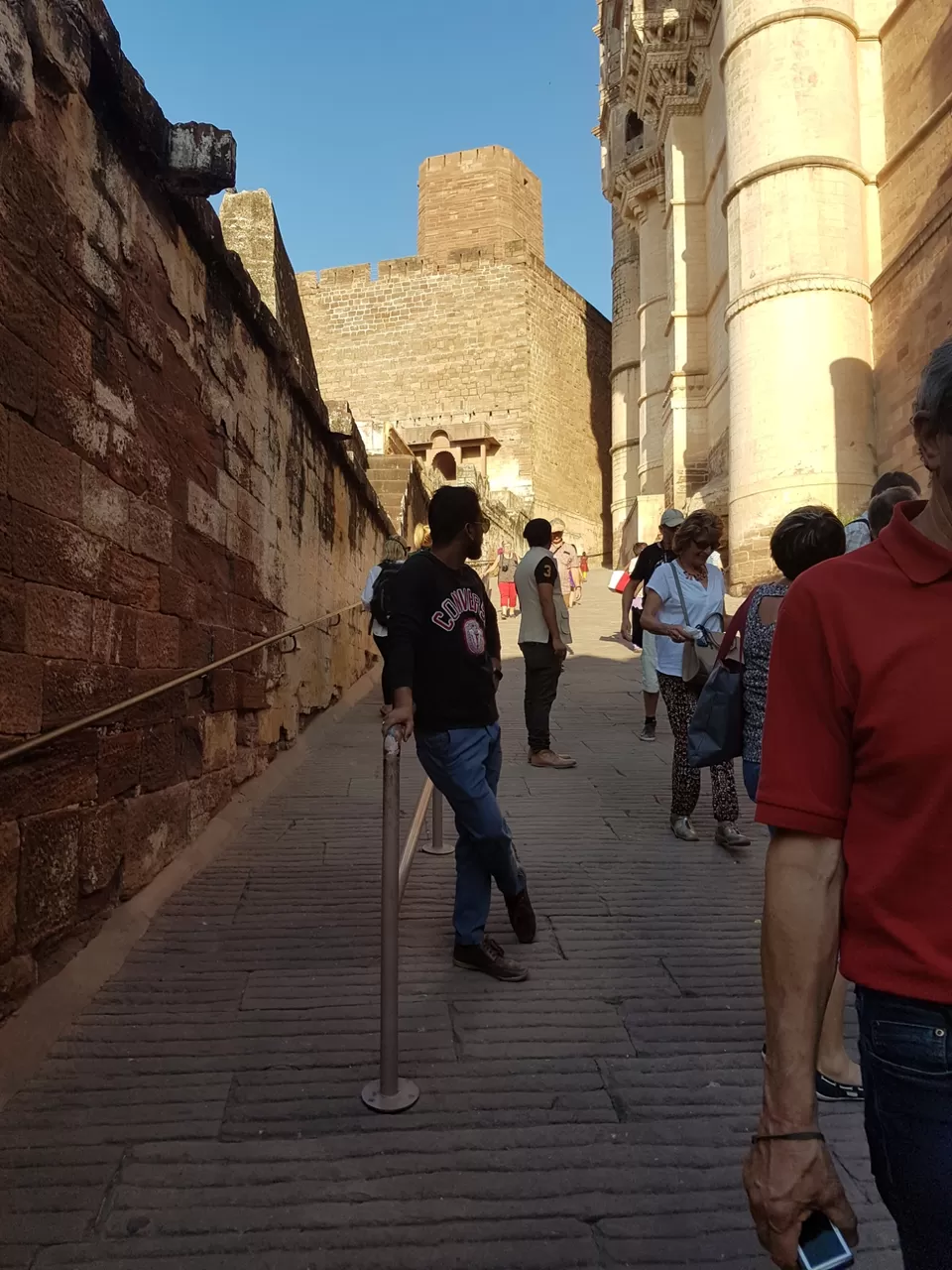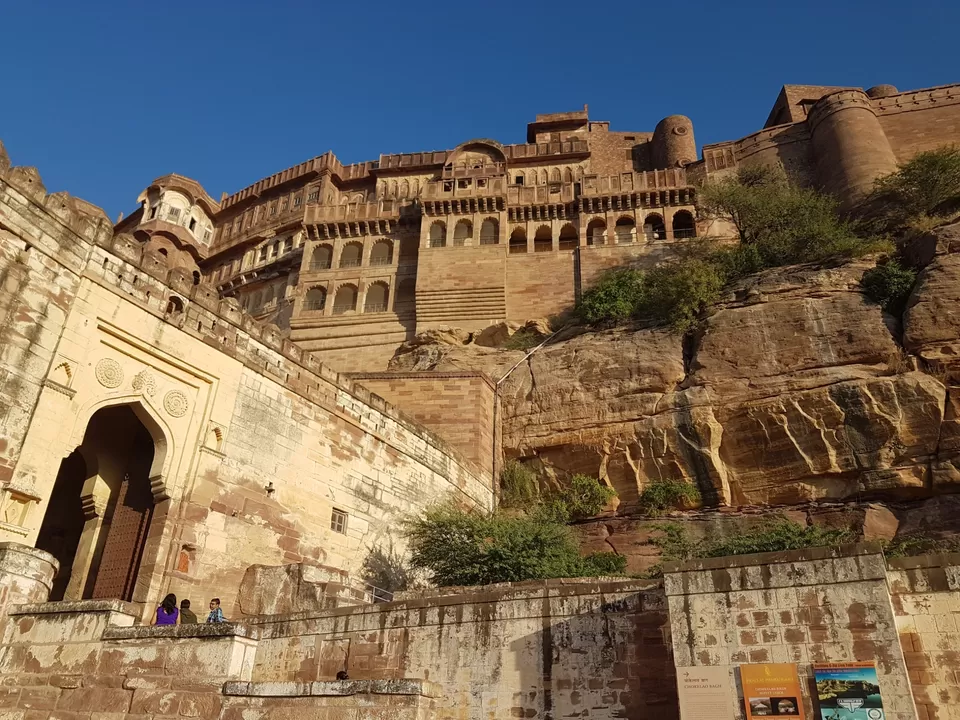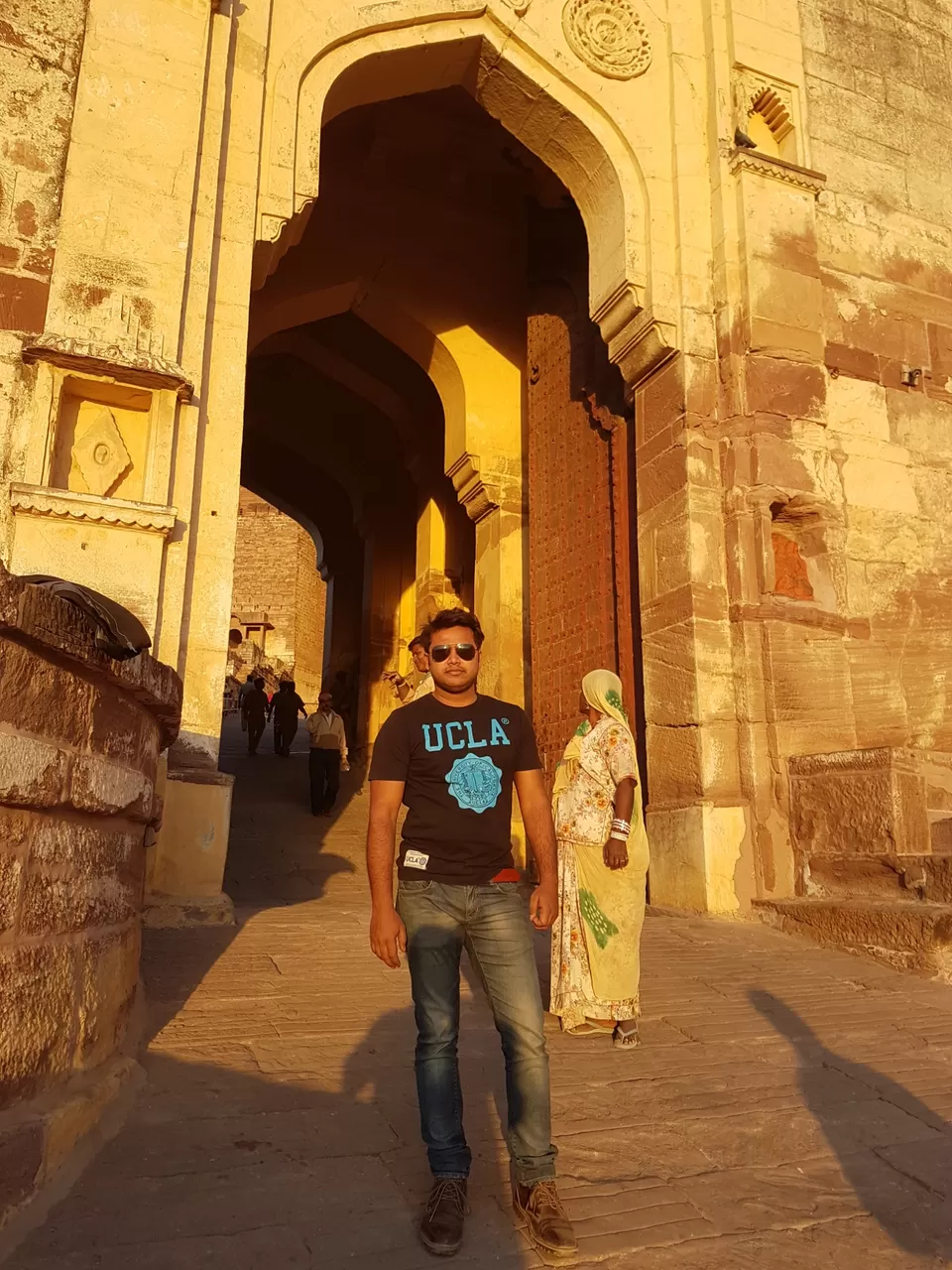 While we were at jodhpur and was getting ready for pushkar we started our day with heavy breakfast at mishrilal hotel near ghanta ghar and had kachori and rabri. It is one of the oldest shop there and everybody knows about it too.
After heavy breakfast we started for ajmer and pushkar. We reached ajmer in afternoon and visited the ajmer sharif and then we left for pushkar to visit Brahma temple which is believed to be the only brahma temple in the world.
Our plan was to leave for jaipur the next day but after watching the cafes and relaxed life we planned to stay there for another day and leave jaipur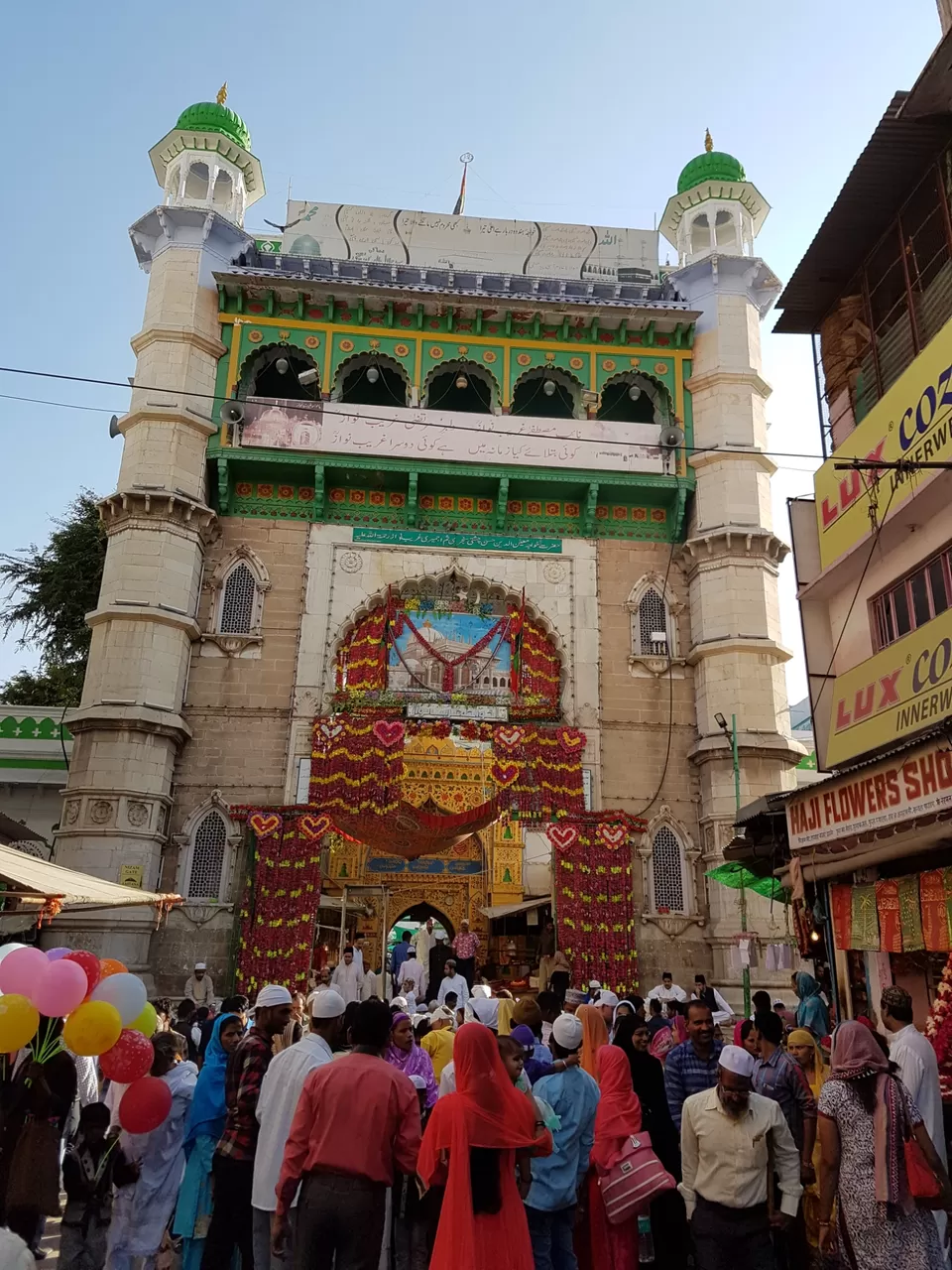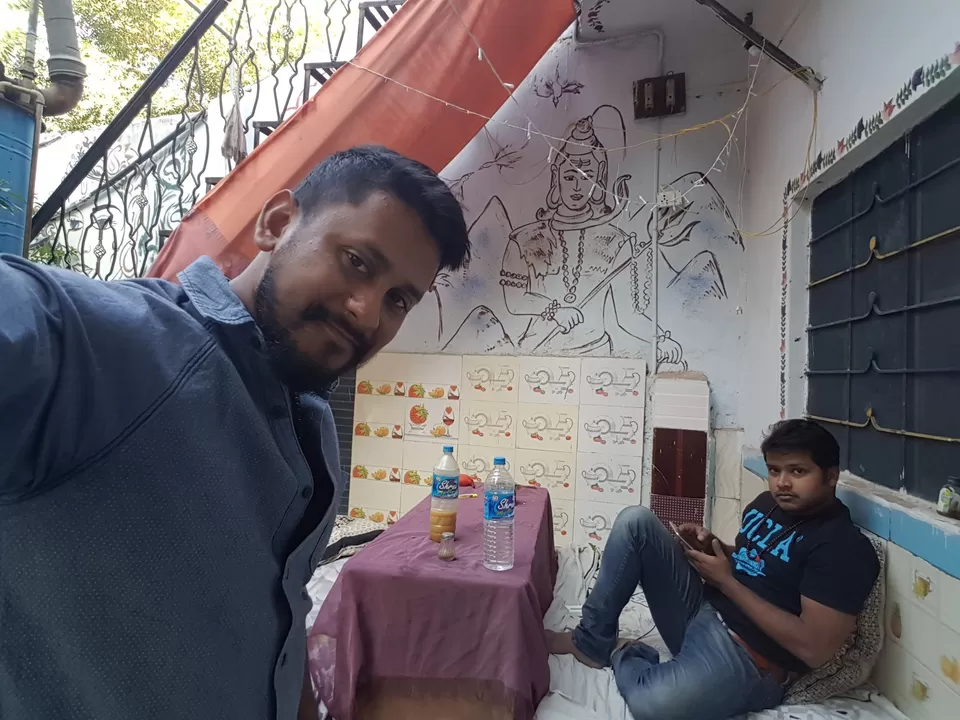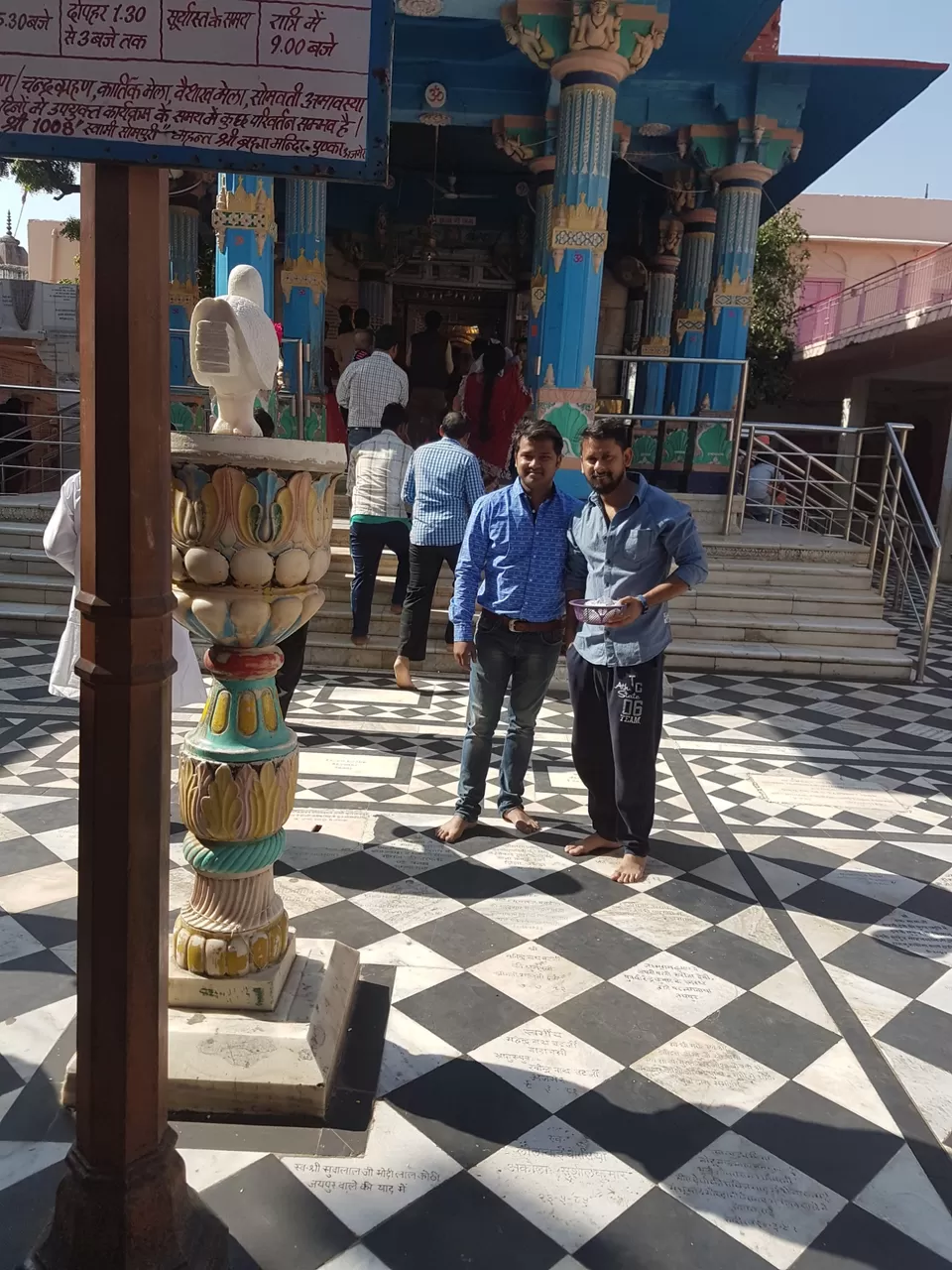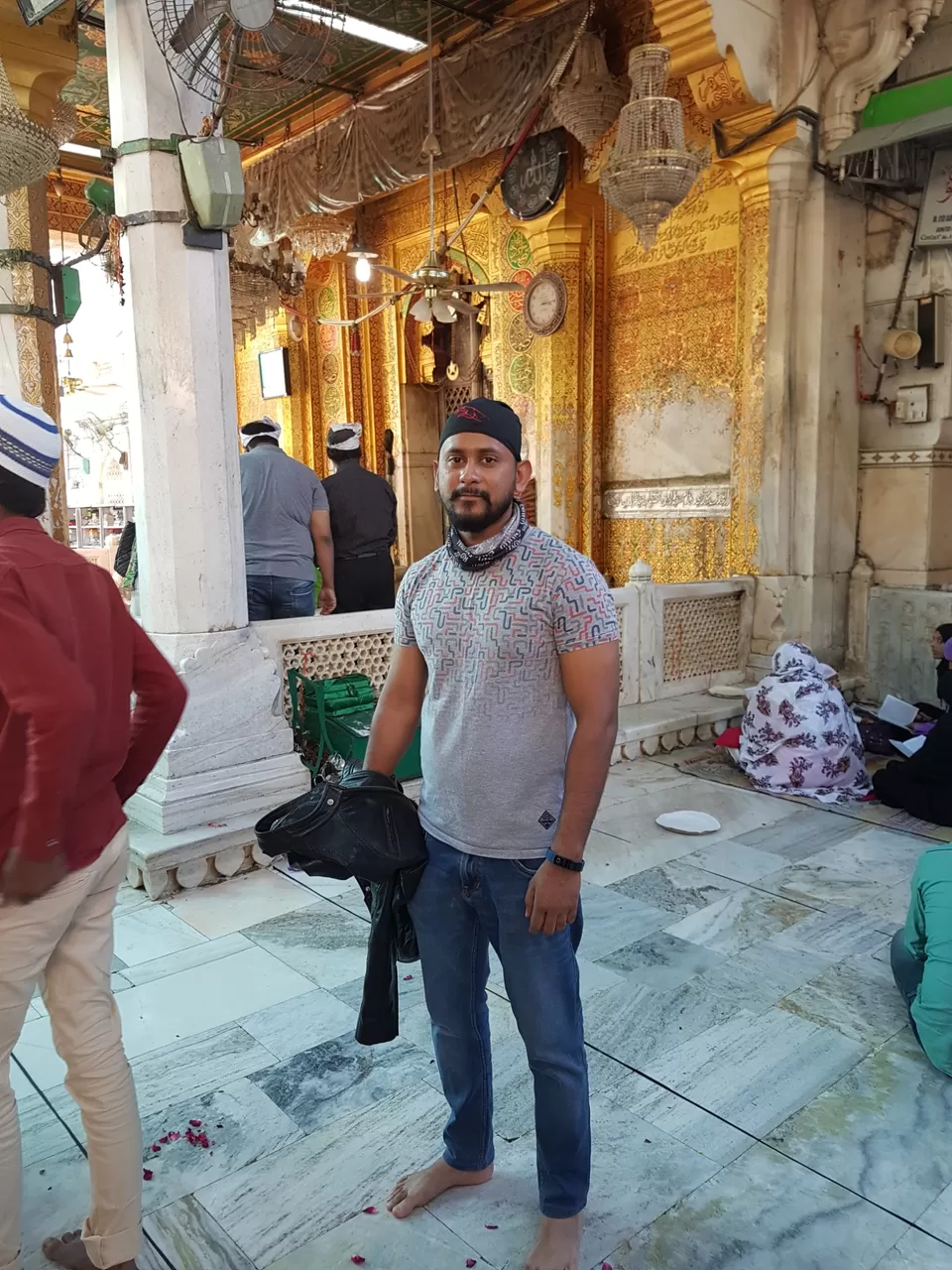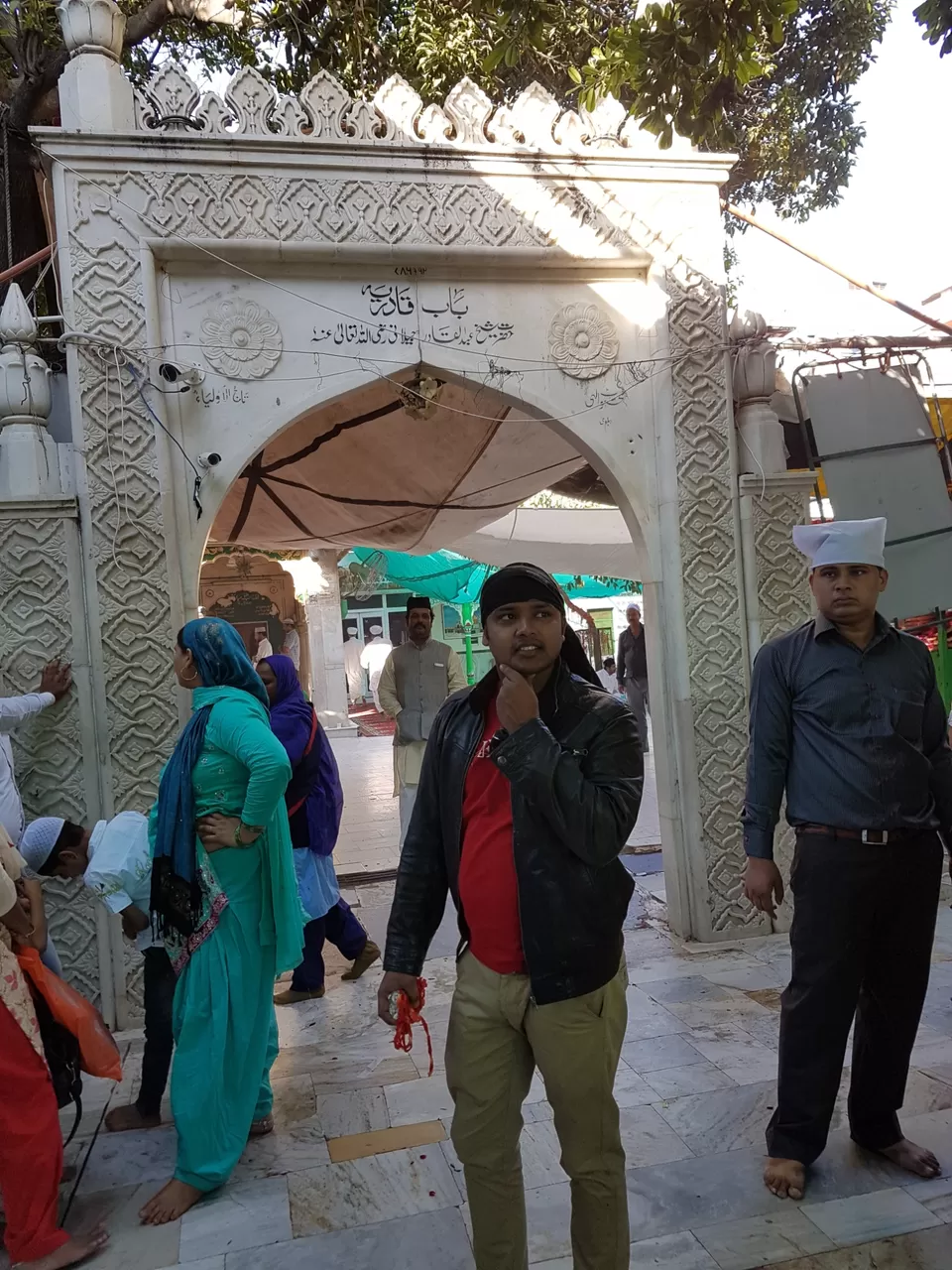 This whole day we enjoyed the simplicity, food, culture of pushkar. The stay there was so relaxing that i could stay there for few more days as well.
Frankly speaking Rajasthan is a state of pure culture and food and music. I have learnt a lot from thia trip and was a memorable one. And the best time to visit Rajasthan is in winters during november and decmeber.
Hope you enjoyed reading and i am open to any suggestion since this was my first article.