Be it the grandiose of the forts, the vastness of its deserts or the vibrant, full-of-life bazaars, Rajasthan is a land of endless possibilities. With popular tourist towns like Jaipur, Jodhpur, Jaisalmer and Udaipur attracting tourists from around the world and thus somewhere losing their charm to the excessive tourism, Pushkar still manages to retain its charm and is indeed an oasis right in the middle of the desert land.

If you're planning to explore the serene city of Pushkar, the Ananta Spa and Resorts should be on top of your list of properties to stay at to make turn your trip an experience of a lifetime. Here's why!
IDEAL FOR
Right from exotic homestays to pocket-friendly hostels, Pushkar is sheer paradise for every backpacker looking to travel on a budget. But if you plan on going all out and are looking for a luxurious experience with your loved ones, the Ananta Spa and Resort is just what you're seeking. Also, if you love indulging in exotic spa and bath treatments, you've hit jackpot!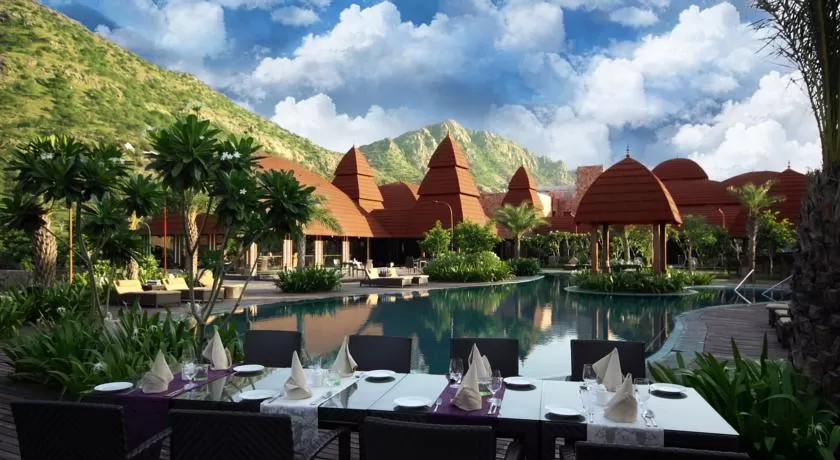 ABOUT THE PROPERTY
Nestled in the lap of the beautiful Aravalli Hills, the Ananta Spa and Resorts offers a dream-like setting which is a treat to all your senses. The lush green setting, facilities-laden comfortable rooms, spotless services and heavenly food options make it an experience that will relax you inside out.
Spread across a massive nine acres, the property boasts of 52 luxurious cottages and 20 well-equipped rooms that will make you feel at home while you're away from home. All rooms and cottages (done up in an extremely simple, yet classy manner) come with premier amenities and services such as 24-hour room service, walk-in wardrobes, minibars and free WiFi, amongst others.
The property also has a plethora of options for indoor entertainment, ranging from a refreshing pool to a well-equipped recreational room, and a spa that offers the best treatments from around the world.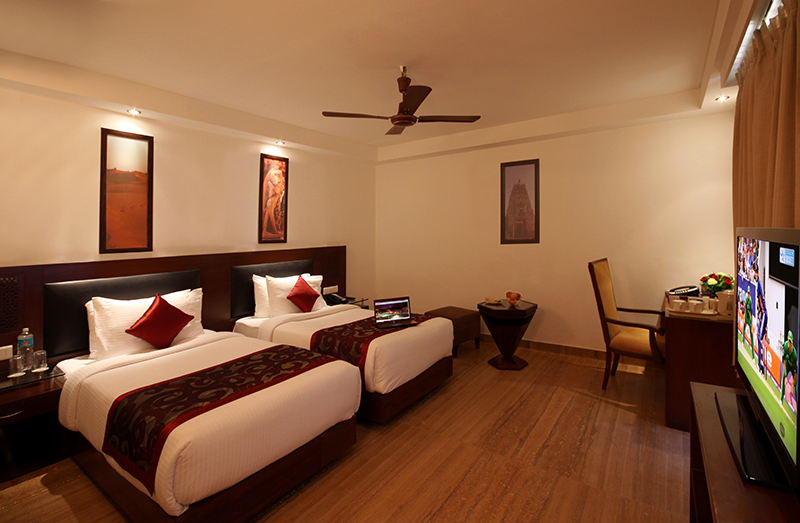 COST
The Ananta Spa and Resorts offers several packages starting at approximately INR 5,000 per night per room for two. Each room/cottage comes with an included buffet breakfast at the property's multi-cuisine restaurant.
FOOD
No trip is complete without good food. The Ananta Spa and Resorts identifies that and serves out the choicest dishes not only from the region or the country but from around the world! With Balinese style architecture and breath-taking views of the Aravalli hills, the property's multi-cuisine restaurant 'Oasis' serves a palate of gourmet delicacies that can even be customized according to personal tastes of the guests.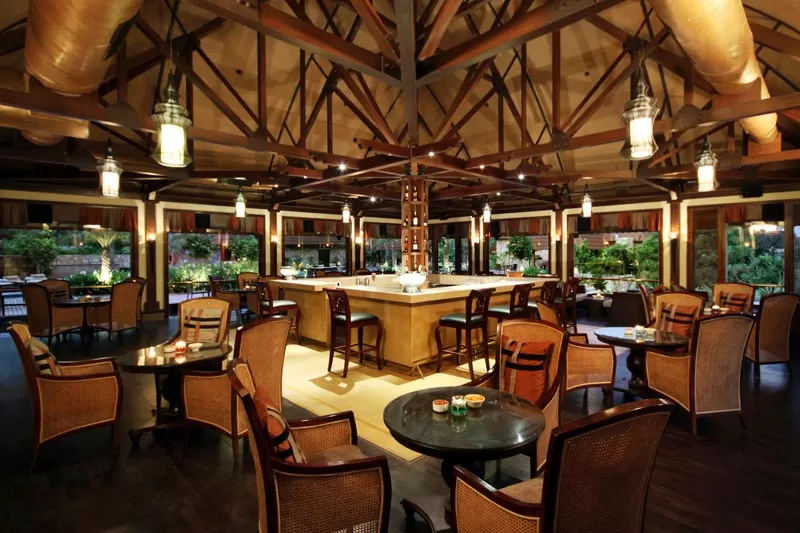 BEST TIME TO VISIT
The best time to visit Pushkar is between November to March when the weather is quite pleasant and temperatures hover between 15 to 30 degree celsius.
HOW TO GET HERE
The closest metro city to Pushkar is New Delhi and here's how you can get to the desert town from the national capital.
By Road - Pushkar is connected to Delhi by NH48 and it takes approximately 8-10 hours to cover the distance of 415 km.
By Train - There are several trains which connect Delhi to Pushkar Terminus Railway Station and it takes 7 hours to cover the distance.
WHAT TO DO HERE
REJUVENATE LIKE A PRO - The Ananta Spa and Resorts has ample options to keep you happy if you're looking to relax and refresh your senses. The property's in-house spa offers some of the best spa treatments (Thai Massage, Balinese Massage, Swedish Massage amongst others) specially curated by experts from around the world, as well as baths (Shirodhara, Kapal Ananda, Ananda Snan amongst others) which not only relax your body but are also proven to keep away diseases. And if you're a yoga fanatic, the property also offers personalised yoga sessions for healing of, both, the body and mind.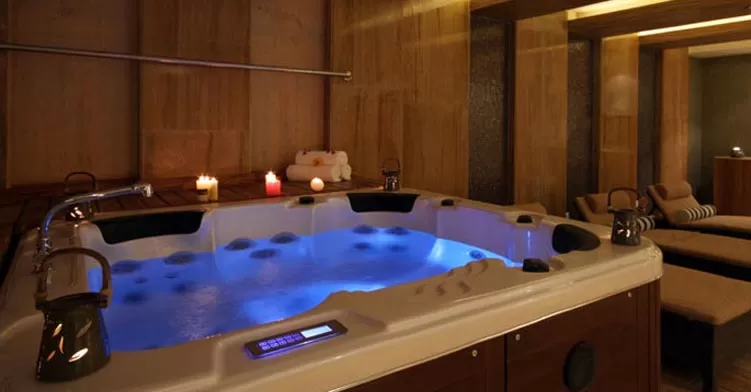 GO HEAD ON! - The property also boasts of an amazing indoor games centre which includes games ranging from chess and carrom to kick-ass air hockey, billiards and foosball tables! Mark my words, you'll end up getting super competitive and heat up things a whole notch higher!
EXPERIENCE THE CALM OF PUSHKAR - A pristine lake in the middle of a desert town. Rajasthan indeed never fails to surprise you! Located in the heart of the city, the Pushkar Lake is one of the most popular tourist attractions in the city and is surrounded with over 50 ghats and 400 temples! The lake is usually buzzing with activity yet there is always a sense of peace in the air which makes the spot ideal for lazing around in the evening and watching the sunset.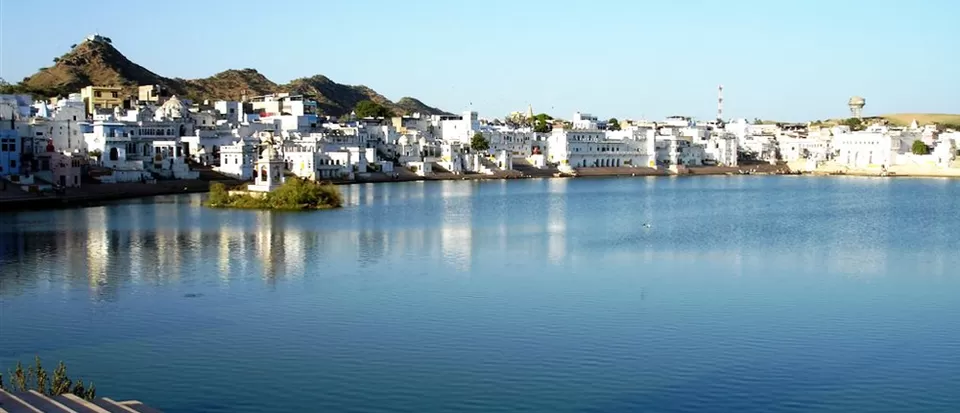 OFFER YOUR PRAYERS - Pushkar also houses the only temple in north India dedicated to the creator of the universe, Lord Brahma. Also known as the Jagatpita Brahma Mandir, the Brahma Temple holds great religious importance and attracts travellers, holy men and pilgrims from all corners of the world.

SHOP TILL YOU DROP - Pushkar offers some great options for a tourist and if street shopping happens to be your guilty pleasure, the city's markets will satisfy that need! Don't forget to head to Sadar Bazaar or the Sharafa Bazaar, both of which are lined with numerous small shops offering great takeaways for you and your loved ones. Also, you better sharpen your bargaining skills in advance!
Know of a hotel, homestay or resort that made you fall in love with the destination? Write about it on Tripoto and help the traveller community discover something new.