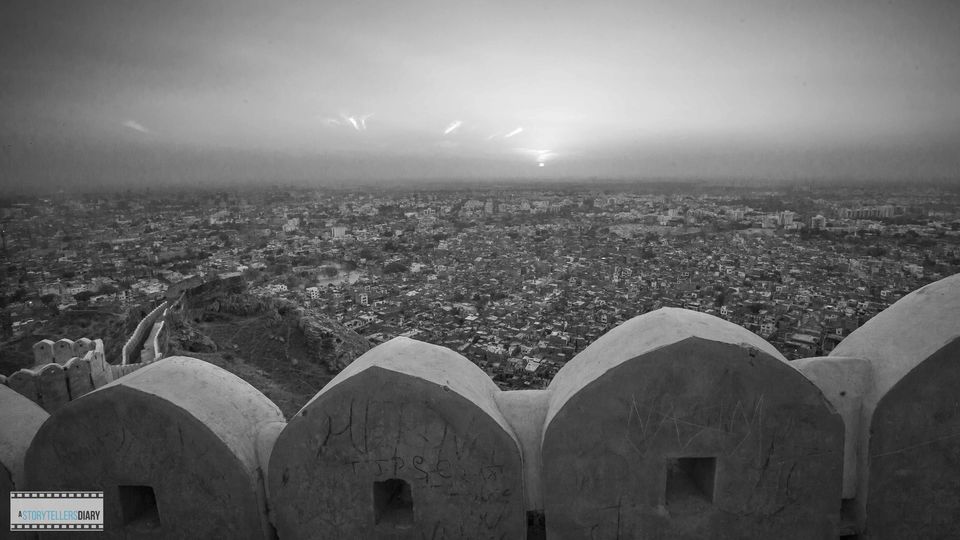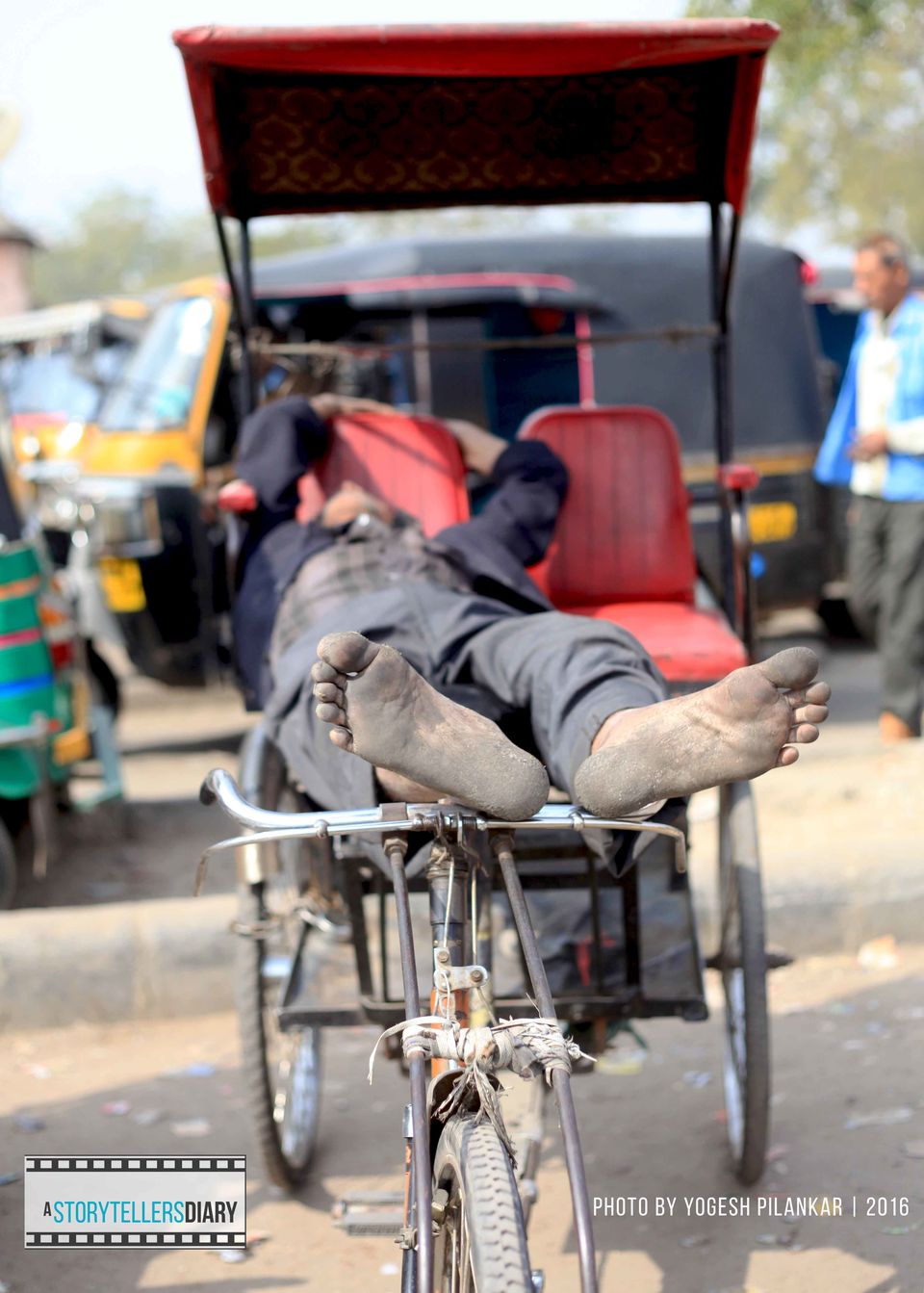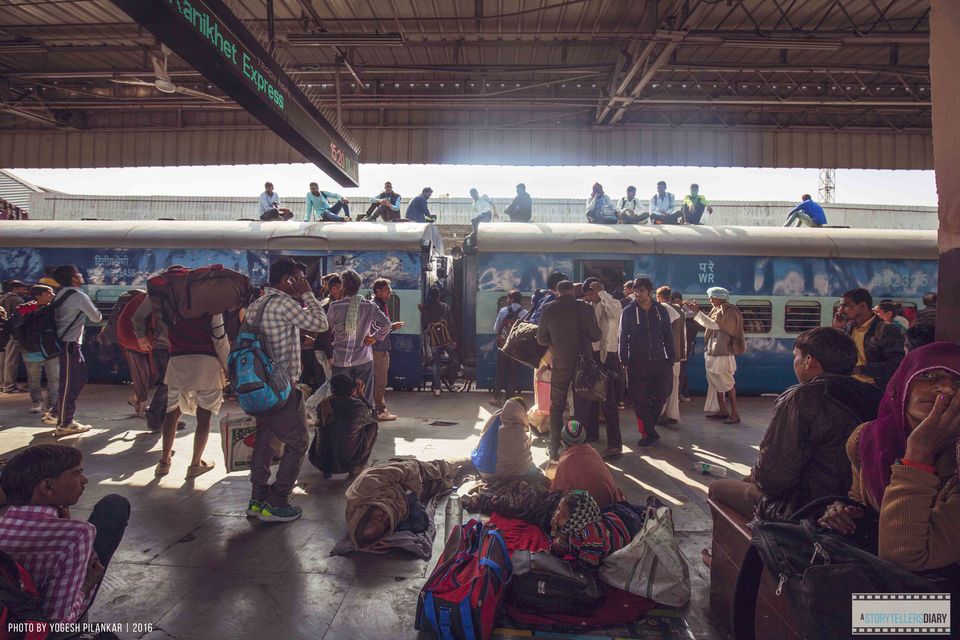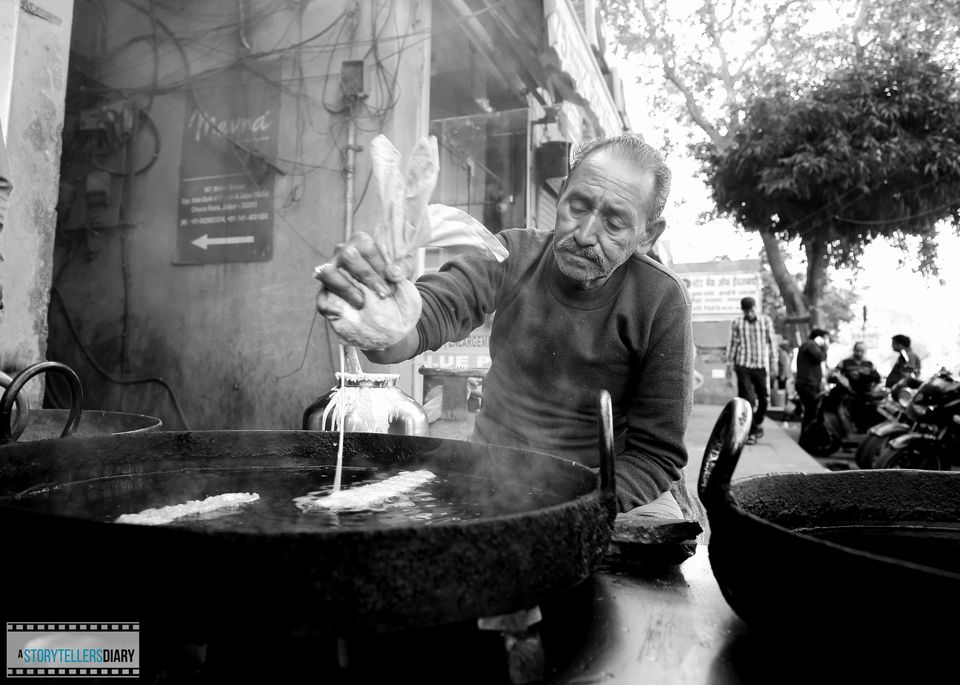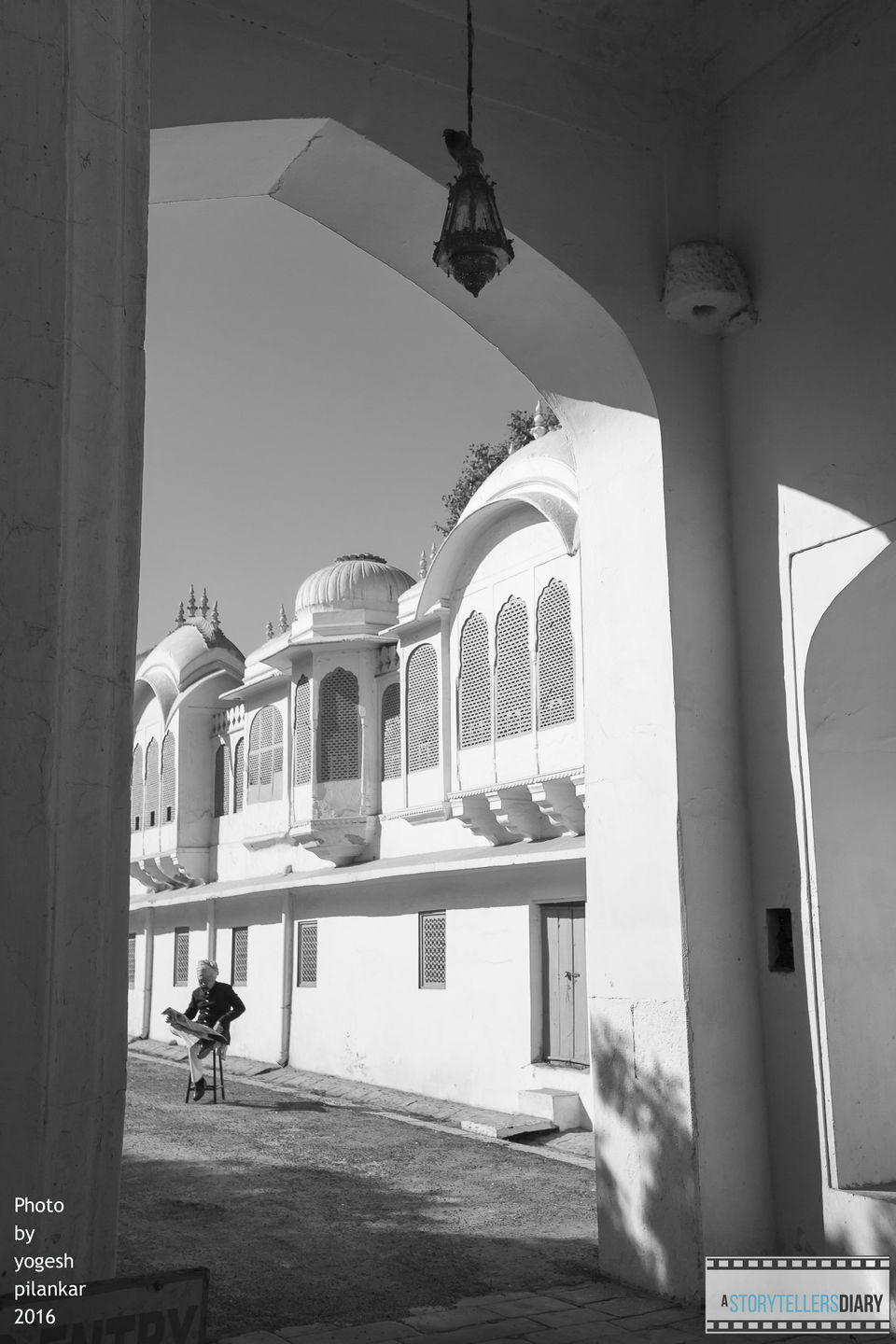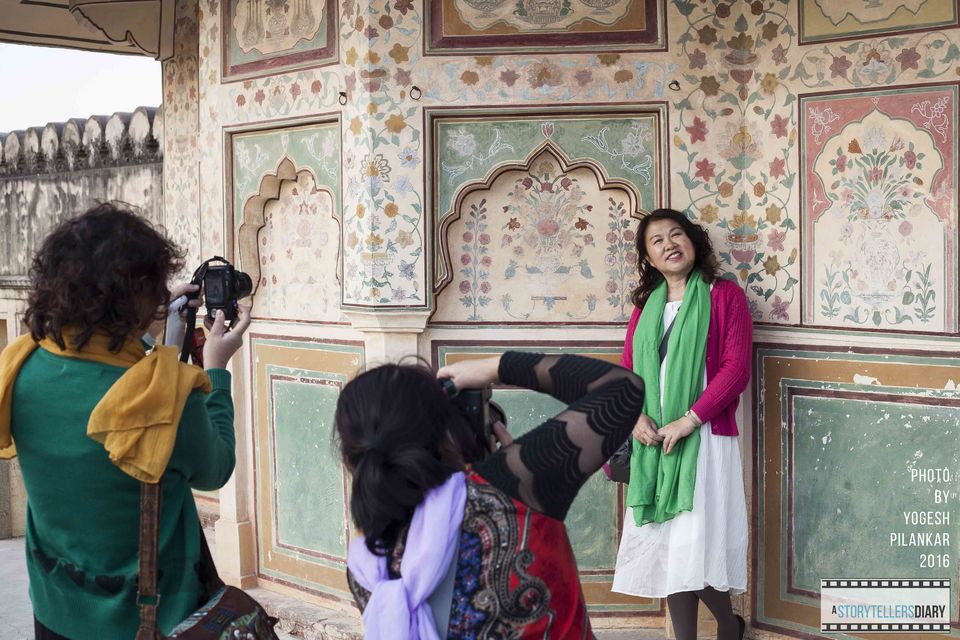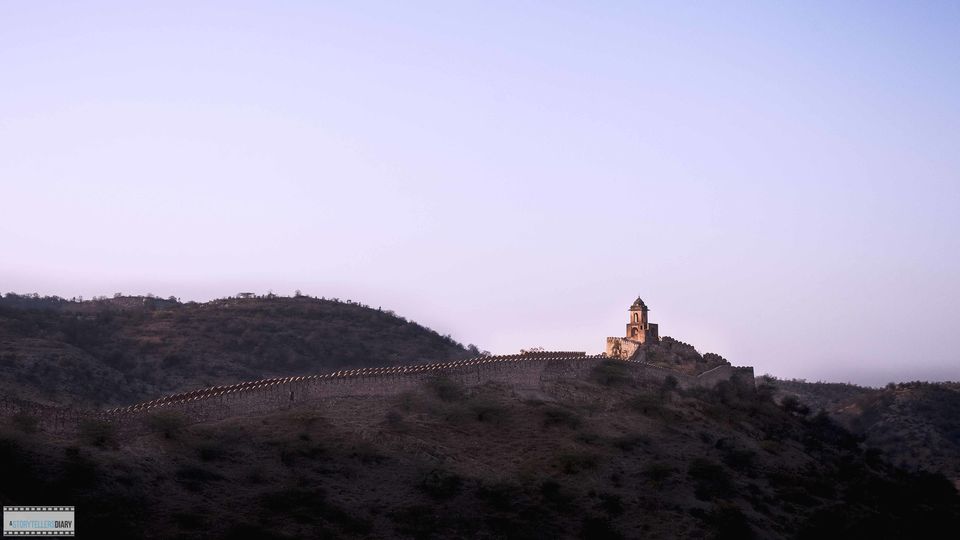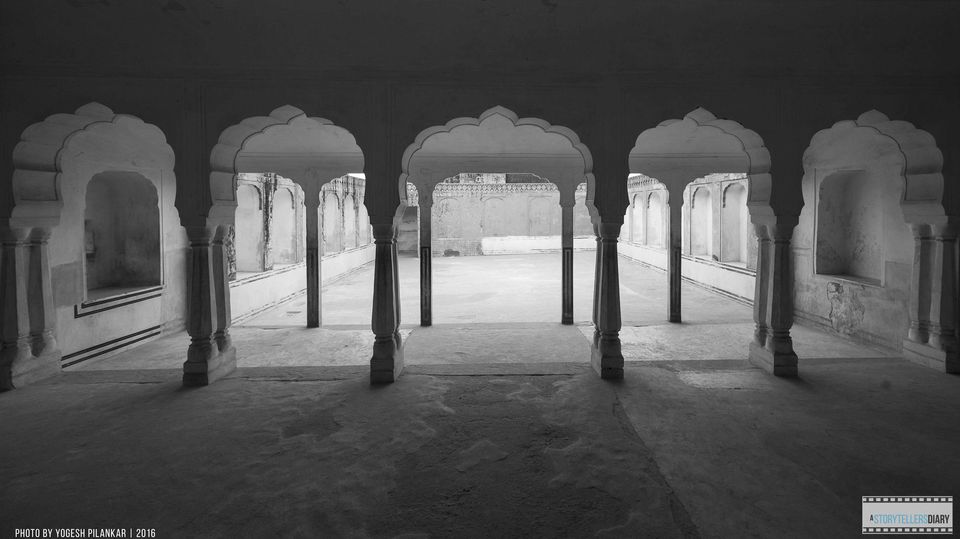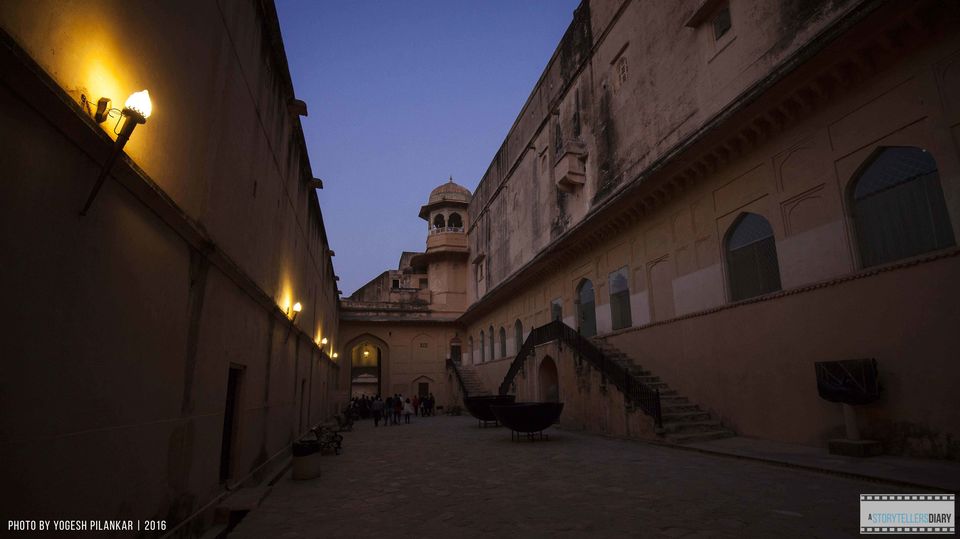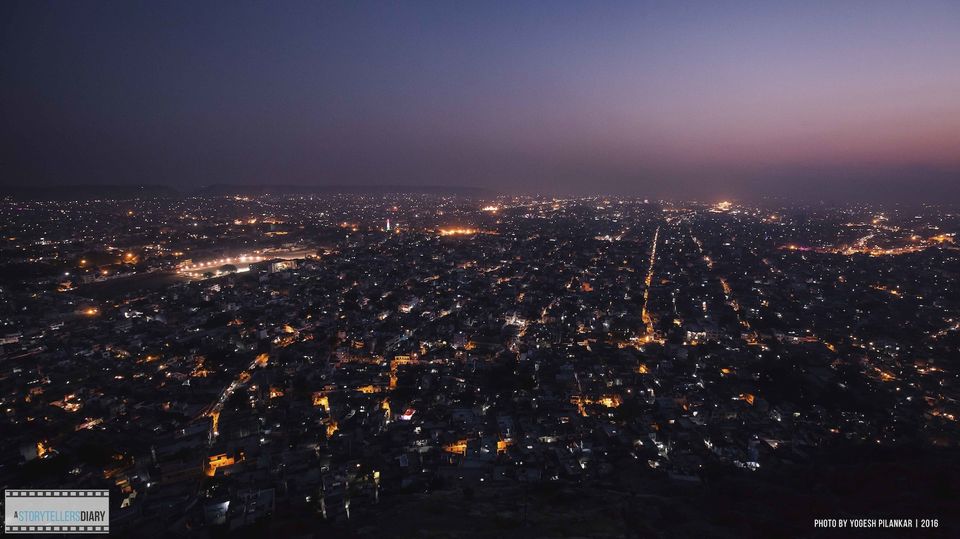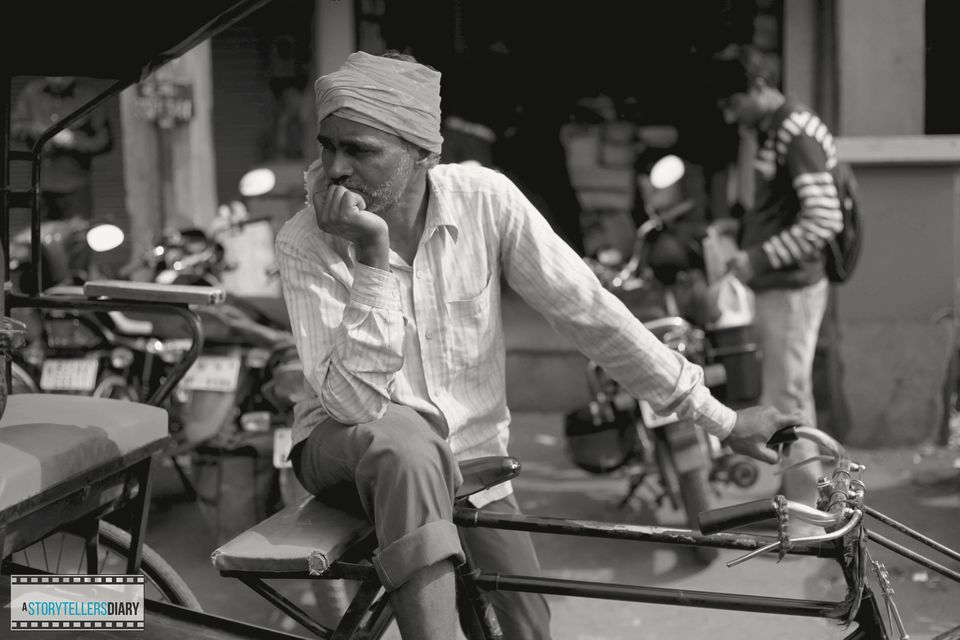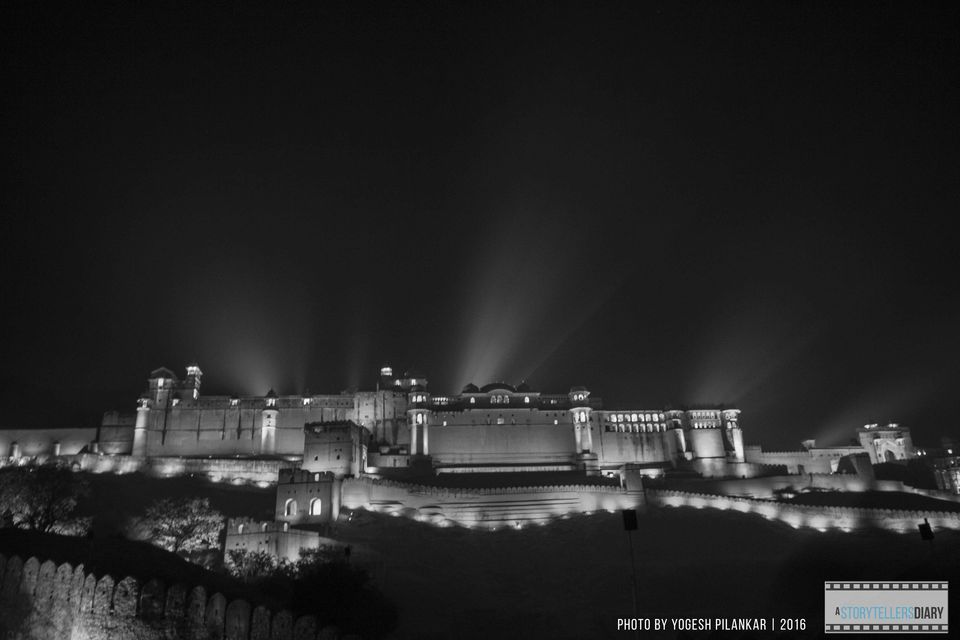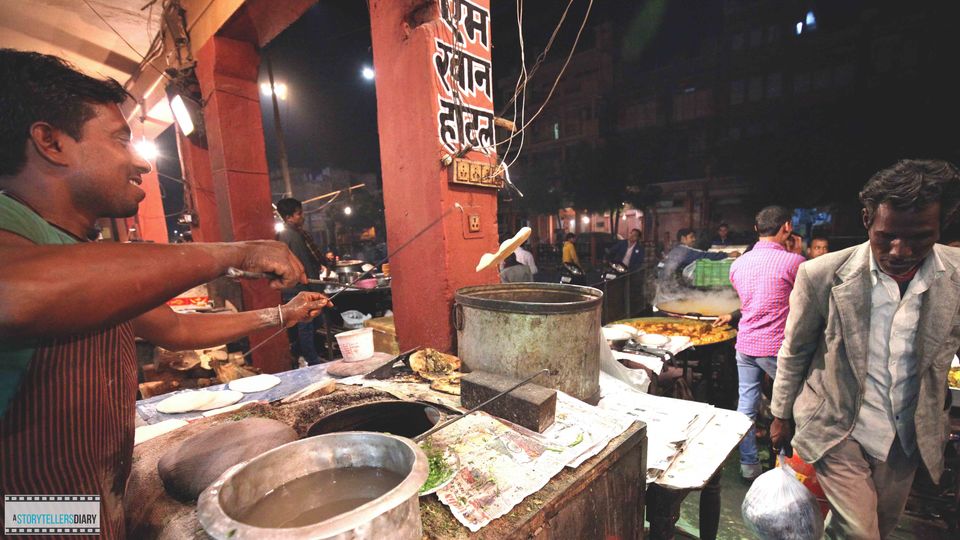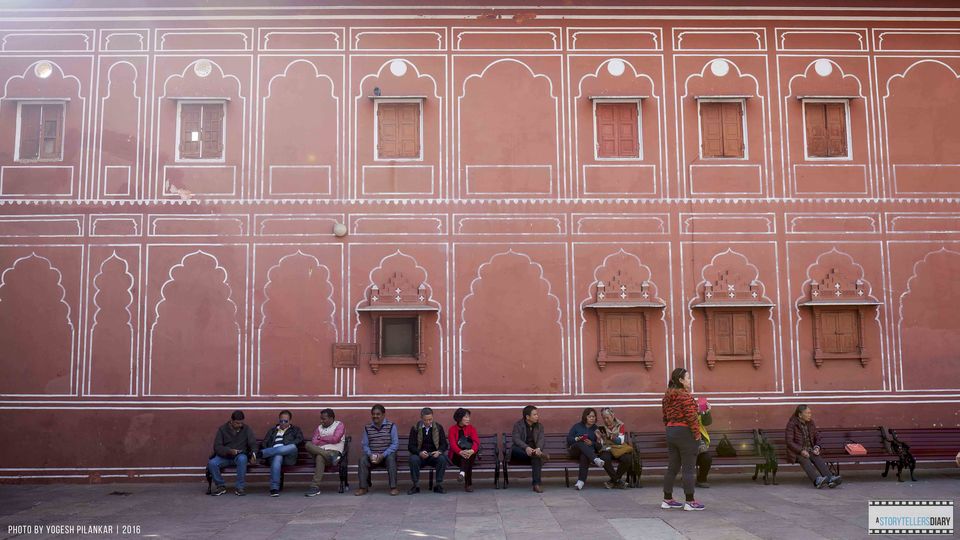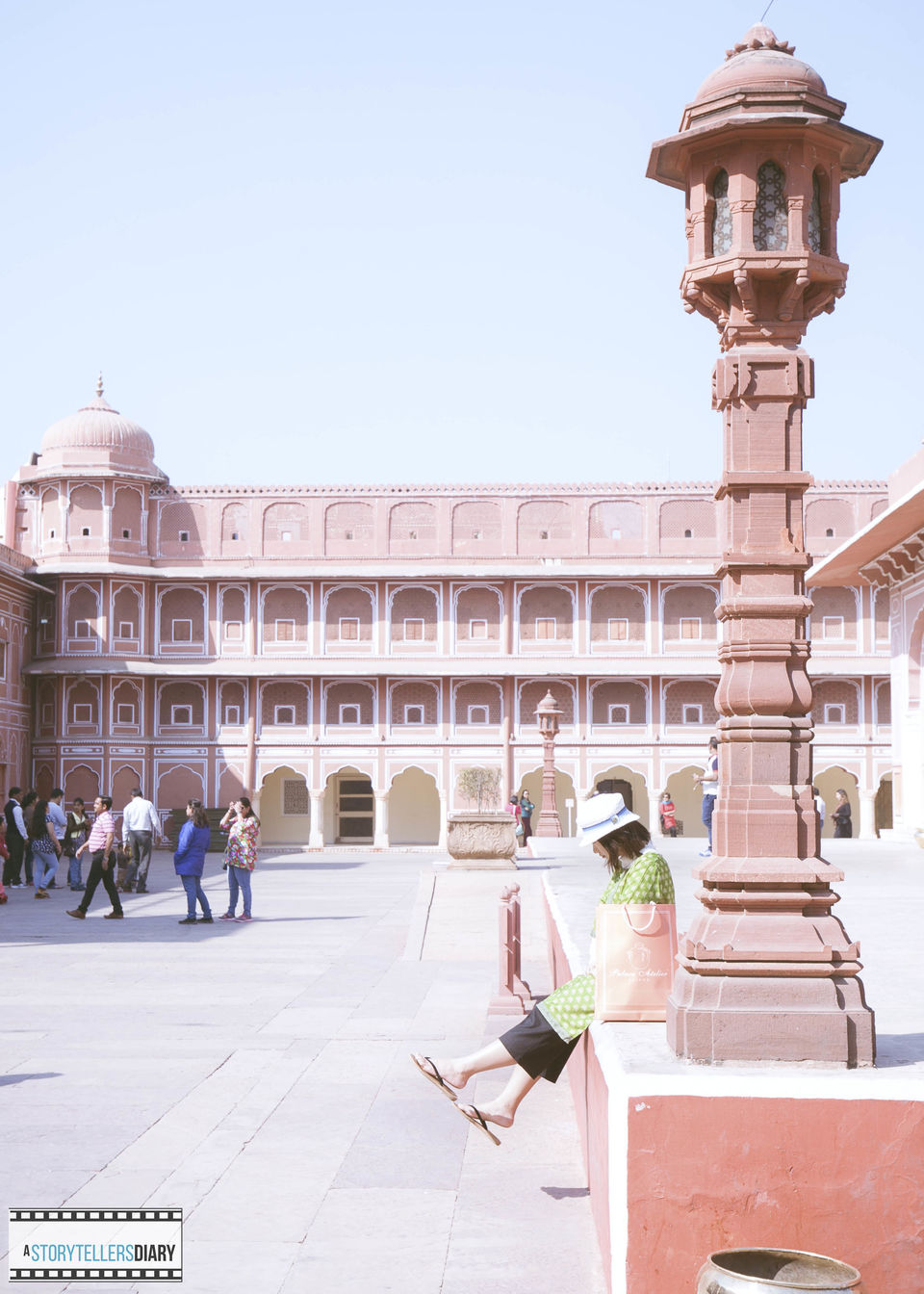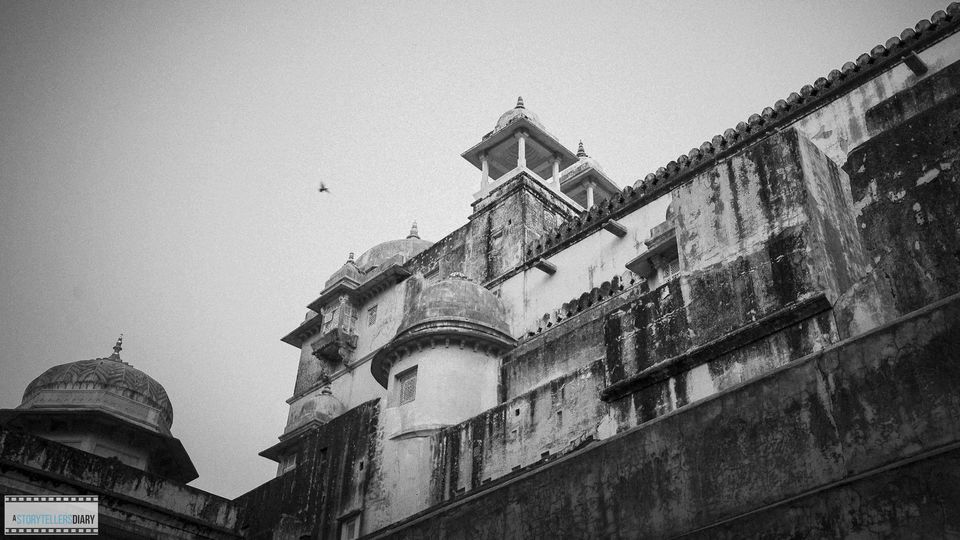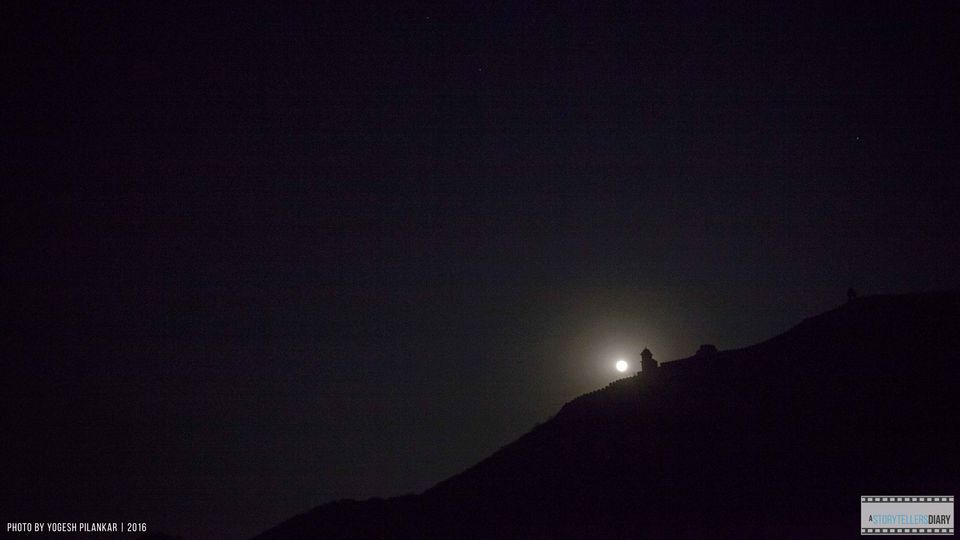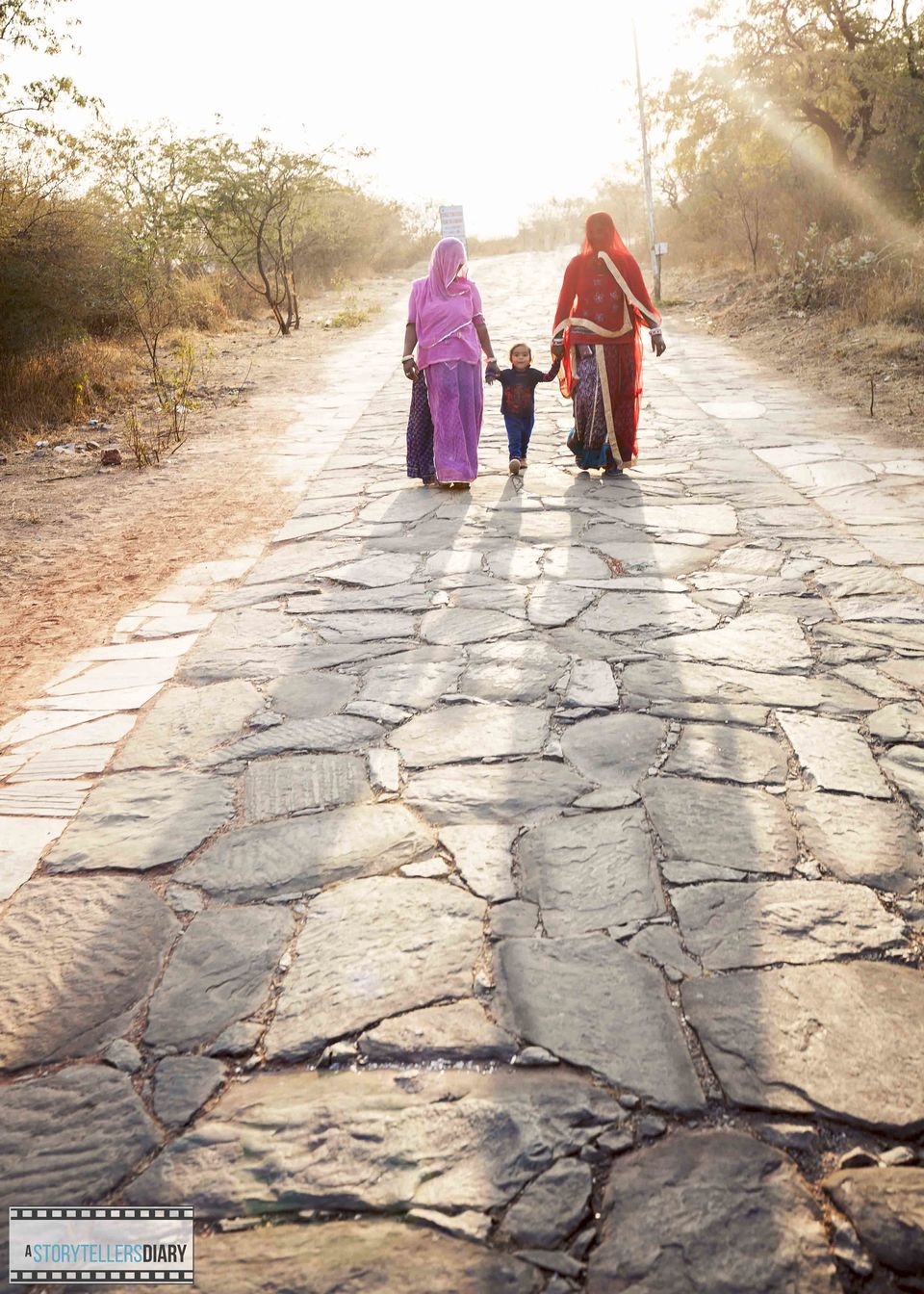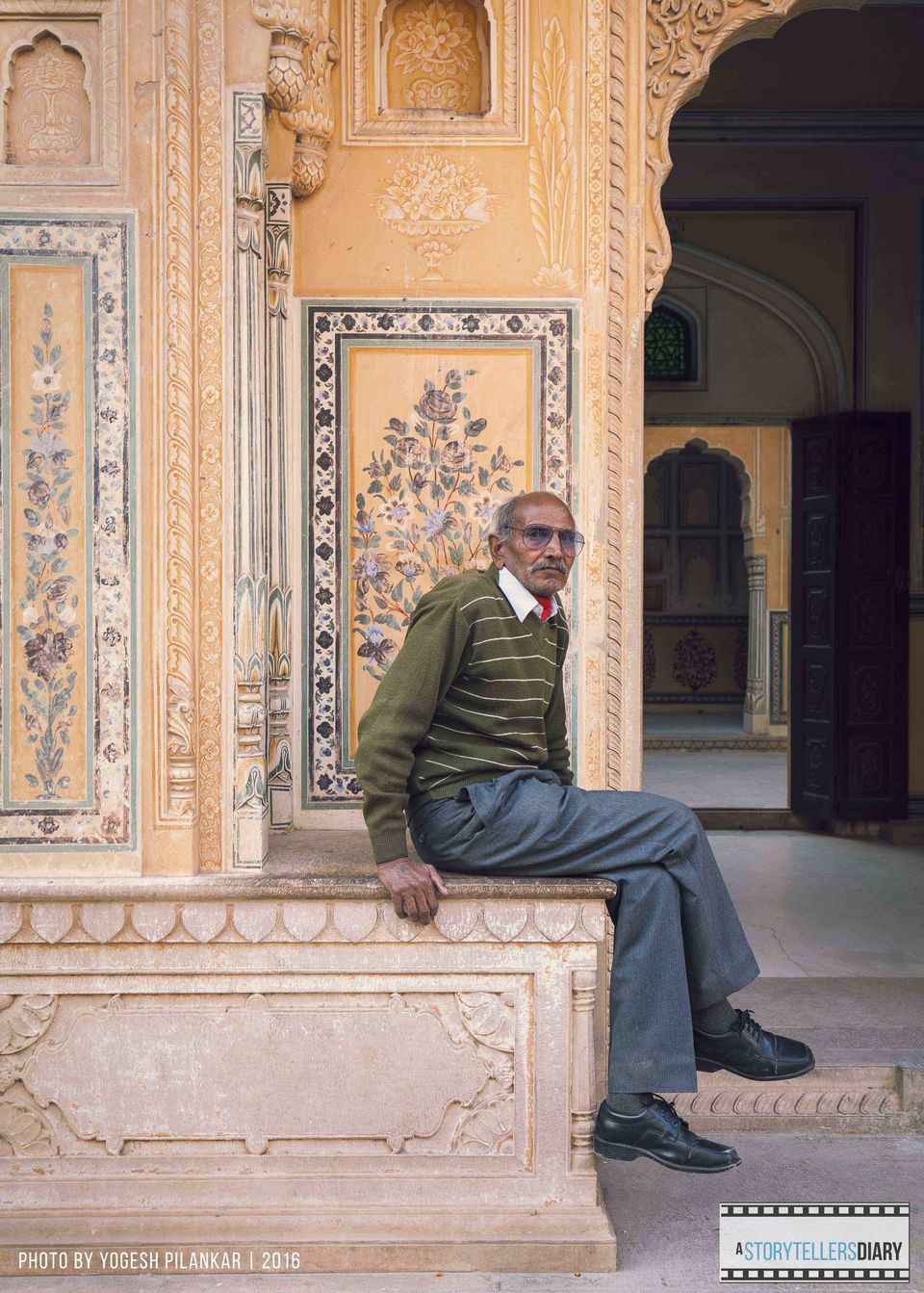 When i clicked my first picture on Jaipur station platform, i had a clear idea of, what Jaipur is going to offer me. It is a simple photo, but it portrays India. I had a wish to capture streets, local life and that's all what i did. Both, the first & last photo at Jaipur became my favourite takeaways from Jaipur. This was a backpack trip. For me more of a photography trip. Jaipur was around 8-10 deg. those days. Perfect time to visit this pink city in a pinky cold weather.
Friday
Jaipur-Mumbai Superfast Express, 18:50 was our ride. We were 7 travellers. At start of the journey we got to know that our rented 2 wheelers to travel in the city now stays cancelled due to some unavoidable circumstances. We searched other transportation options only to find out all were busy or expensive. So! Public transport it was. 
Long Train journeys are meant to enjoy card games. So we followed the tradition and played Uno till late night. 
Day 1
Jaipur
Train was an hour late. From railway station we headed towards our backpackers hostel. It is easily accessible via Jaipur metro. Its 15-20 mins walk from Shyam nagar station. 
At Shyam nagar we decided to eat first. And found a small restaurant/Bhojnalaya across the street. I ordered my favourite Sev Bhaji. Rest of us ordered different Parathas. The appearance of restaurant was less than ok, but tasty & fresh food.
LePension
"Le Pension" is a place which provides bunk beds for backpackers. You will share the room with other travellers. The rooms are nice, beds are comfortable & rugs are warm. Its a very casual place to stay. But we hardly had time to sit on the beautiful terrace they had. In Morning sip a hot tea with sun bath, at night enjoy a chilled beer under the stars. 
Only thing i felt deal breaker is, it's little far from actual Pink City of Jaipur. You have to take rickshaw till Shyam nagar then metro rail to Chandpol from there you'll get electric share rickshaw to wherever you wish to go. Till this far was our every day's routine. While returning we use to hire diesel rickshaw  direct till LePension. I personally loved Jaipur's public transport. Cheap. Easy availability. And you don't feel like a tourist coz locals share the same rickshaw and trains.
Shopping 
Can't resist ;)  Count on "Zohari bazaar", as it is little cheaper than Bapu bazaar. Also shops near Hawa Mahal are bit costly. Some of the antique type items you can get them in Mumbai also. 
M. M. Khan
The famous non-veg hotel in Jaipur. Taste the chicken dishes here and you will simply relish it. We tasted Chicken Changezi, Rosted Chicken/mutton. Chicken here is so beautifully marinated, soft, like a knife in a butter. No doubt why it is so famous. It's a mecca for chicken lovers. But the place is untidy, not suitable for the health conscious people who can't digest dhaba/roadside food. 
Day 2
Samrat
'Samrat' was decided for breakfast. Its opposite to Tripolia Gate of City palace. Samrat is quite famous among locals. We were the only tourists this morning. Samosa, Kachori are good. Jalebi is fantastic. Lassi is prepared with essence. I personally didn't liked it. But other friends were happy. Tea is delicious. They prepare it on coals. 
City Palace
Entry Fee: 100/person. The palaces in Rajasthan are beautifully maintained. They are still feel fresh & vibrant. This City Palace is no exception. The artwork on marble & carving is beautiful. Tall and huge pink walls inside, marble elephants with Royal guards at entrance, painting exhibition. Awesome.  Awesome. Paisa vasool. 
Chand Bowri and Amer Fort
Chand Bowri. A well maintained step well. The entry is restricted to enter inside it. The Indian tourists who visits these places do harm. So the government had to partially shut down such places. Writing on the walls of theses monuments is one of our favourite time pass which is utter nuisance. From Chand Bowri we took a small walk towards Amber Fort. The fort is one of the beautiful forts in Rajasthan. As we enter we are welcomed by a huge open area. Do visit here at evening. The lights embedded in ground will illuminate across the open area. The evening dark blue sky with ground lights, its a perfect dinner for travellers. And for desert i will strongly recommend Amer fort's Light and Sound show, in Hindi. 
Why Hindi? Luckily we bought the hindi show's tickets. And reached little early for the show. We heard last 15 mins of earlier english show. English show is bland like boiled vegetables. Finally it ended. And we got seated for our show. The show started with a magical voice. Mr. Amitabh Bachchan. He recreated the era in front of us. Its not just about his voice. His personality speaks. The words were crystal clear filled with right amount of emotions. The weather turned cold by the end of show. 
From Amer, we got rickshaw to Niros, our dinner place for that night.
Day 3
Today started with yummy, all time favourite Maggi breakfast at LePension. 
Jantar Mantar
Jantar Mantar was our opening batsman for the day. Well let's just say that this place was a kind of smartphone of that era. I can't write more about it coz apart from some time/date calculating devices, everything was out of my knowledge. 
Hawa Mahal
A big red giant building. A masterpiece. Collectors item. I loved 2 things about it. Front view with lights and the view from the top. 
Jaigarh 
For Jaigarh and Nahargad we hired a Tavera. These places are a bit off route. And less chances of getting public transport on the forts. So it's better to arrange a jeep/rickshaw from the city itself. Jaigarh is situated just beside Amber fort. On a higher mountain. It was built for a purpose. To guard. The fort is designed for war purpose. It has lot of secret chambers. From the top you can have a panoramic view of the Amber fort and The Wall. I heard that this Wall is 14km long and second longest in the world, after China. There is one more special thing on the fort. Which is unique in the world. It has got a huge Cannon. It can spit a whooping 100 tonnes of gun powder at a time. 
Nahargarh 
I had heard about the sunset view here. And saw some pics. So while planning we had kept this place in evening slot. We reached at western edge of fort, part of City laid below. Row houses kind of buildings, started right from base of fort till horizon where their existence disappeared in haze. Making a perfect blend for sun to set. Very few people were present for this beautiful nature show. 
Jaipur gave us lot of stories and experience. 
The backpacking. 
Photographing Streets. I think in India one can find real stories on streets.
The help we got from locals. They were very supportive while providing information. Although some tour operators/jeep owners will misguide you. 
A big flock of Peacocks on the way to Nahargad. 
Amer fort's light & sound show. 
Local transport. 
Electric rickshaw. 
Jaipur Metro. 
Pink coloured structures of city. 
Old structured shops in Zohri market. 
We met a sword-maker whose 5 generations are in this same business.
Food at MM Khan, Niros, a small Bhojnalaya outside Shyam Nagar station, Gajak from Narayanji, breakfast at Samrat.
Gulabi thandi.
Had a talk with an old guard on Nahargarh. A 83 year old man who walks 3 km up-down, daily, fort to home. He did not work there for money. He gets his monthly pension. His son and grandson are quite doing well in their respective field. He worked to maintain his health.
The Last Photo: Its a photo of a cycle rickshaw driver taking a nap in his ride. We were passing rickshaw stand, outside station. This guy was in his deep dreams. What caught my attraction was his muddy ugly feet. But within seconds i realised what hardwork these guys are putting in for survival. Their business is in serious competition with electric rickshaw. I felt bad that we didn't used these rickshaws. I made 2 exposures & moved on with head down. 
Backpacking is fun & can't wait to repeat. This was my 2nd visit to Rajasthan. And for 2nd time it offered me some great images. 
Look for more pics at my page "A Storytellers Diary" on Fb. Please do follow if you like it. Many more stories to come.