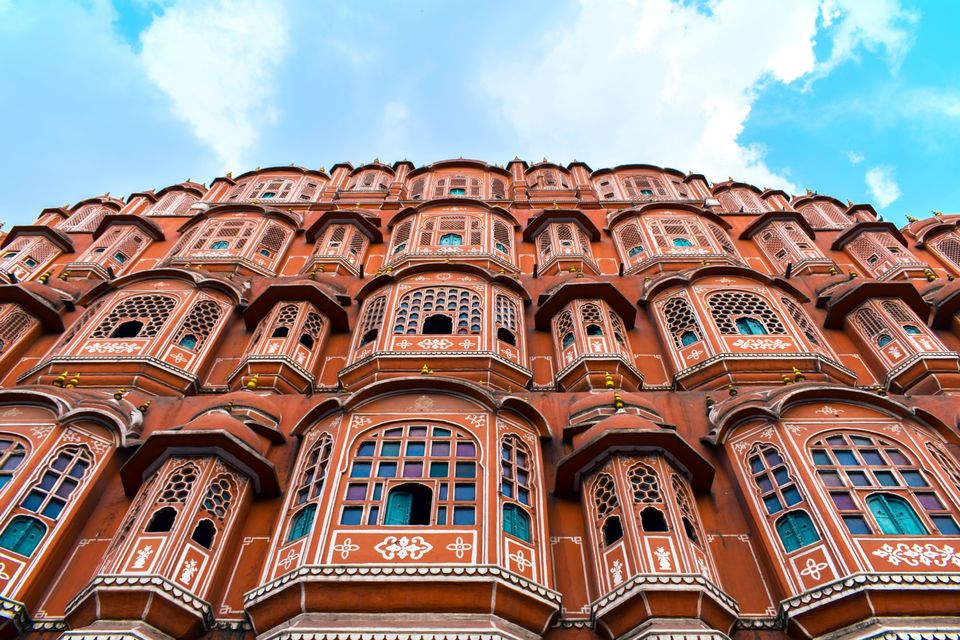 Rajasthan's most beautiful city jaipur is one of the most culturally rich cities in india. It is famous for its rajputana forts and monuments and their culture and tradition.
Jaipur is located at 26.9°N 75.8°E on map.
Jaipur was founded by Maharaja Sawai Jai Singh II, the ruler of amer, on 18 November 1727 and was named after its founder. It is located in the east border of Thar Desert which is the only desert of India.
The colorful city is just 260 kilometers (4 hrs 50 min) from Delhi, the capital city of India and 240 kilometers (4 hrs) from agra, the city of The Taj Mahal.
Best Time To Visit Jaipur: October – March.
now we have a list of the famous tourist places in Jaipur :
On the very first day we have visited
• Hawa Mahal
• City palace
HAWA MAHAL :
Hawa mahal, "the palace of winds" or "the palace of breeze" sits on the edge of the City Palace, Jaipur. Its is known that it was built by Maharaja Sawai Pratap Singh in 1799 for the royal ladies.
Hawa mahal has 953 small windows called "jharokhas".
It was designed by Laal Chand Ustaad.
The palace is located to the south of Jaipur city, at the Badi Chaupad.
Entry to the Hawa Mahal is not from the front but from a side road to the rear end.
It is particularly striking when viewed early in the morning, lit with the golden light of sunrise.