Freshly graduated, starry-eyed with big dreams, even bigger ambitions and the wish to do something truly extraordinary with my life, I entered the large black gates of my new office. My first job was bound to be an experience that would bring remarkable changes in my life. And so it did. But not quite like I had expected. Six months into it, I knew that I was, in fact, not meant for a tiresome corporate 9-5 job. Caged in my cubicle, I would spend most of my time desperately trying to bring back the lost colour in my life. So one fine day, I finally took the plunge and escaped to Jaipur for a week-long trip.
Soon I was tugging along in a bus to the desert capital. For the first time in several months, I had no set schedule, no plans and no restrictions whatsoever. As I entered the Pink City, a surge of excitement overtook me and I felt like a child left unsupervised in a candy store. There was so much on offer, and I wanted to indulge in everything possible. That's when I stumbled upon the vibrant goStops Hostel, a place that I entered tired, lost and lonely but left content and cheerful with my new-found family!
Finding home in a new city
Upon reaching Jaipur, I was dreading checking into a room all alone. The last thing I wanted was to be caged yet again, with nothing but my thoughts. But as I checked into goStops, I realised that I could simply take a bed in their female-only dormitory, where three more women were presently staying. At the same time, the brightly-coloured walls and quirky decor of the hostel instantly soothed my senses. This was my first experience of staying in a hostel, and I was taken aback by its homely ambience. The hostel had been done up with impeccable taste. Colourful curtains, rugs, cushions, doors and planters adorned every corner and brought the space to life. The dormitory was even more impressive than the common areas. Even though there were six beds inside, the dormitory was spacious! With a security locker, bed-side plug points and reading lamps, I was happy in my cosy space. However, my dorm-mates were nowhere to be seen.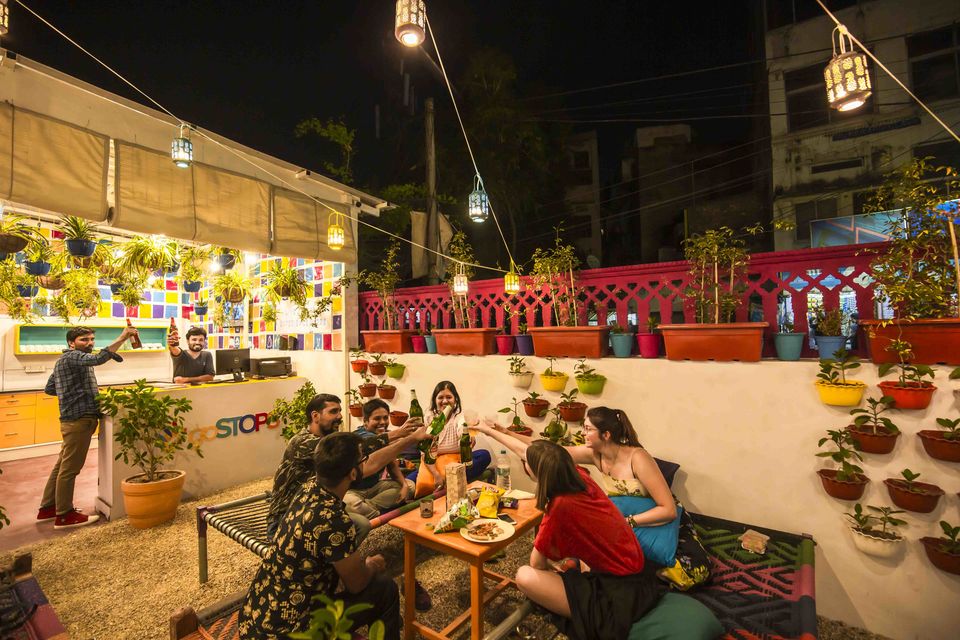 I decided to head to the hostel's rooftop restaurant to grab a bite and head out to explore the Pink City. Their restaurant was teeming with travellers from around the world, brimming with an energy so infectious that it was palpable. So this is where everyone one was! It was way beyond lunch time, but everyone was still enjoying the crispy winter sun and chatting away to no end. It was heart-warming to see that even though the main attractions of Jaipur were situated just a stone's throw away from goStops, almost everyone had chosen to stay in – interacting, playing games and sharing travel stories with each other. I was welcomed into the tiny goStops community with utmost warmth.
I helped myself to their regal cuisine on offer and interacted with a woman from Europe who like me, had just taken a break from work, and was travelling across India for the next six months. In fact, most foreigners there had come to India for long periods of time. Most of them, to delve into its culture and to get in touch with the divine. In this circle, my decision to take a break was not looked down upon, but was wholeheartedly supported , accepted and celebrated. With so many people who were on the same wavelength as I was, I was home. That very night, I made the decision of turning my break into a sabbatical and stay at goStops not just for a week, but for a month!
Why goStops was the perfect choice for my sabbatical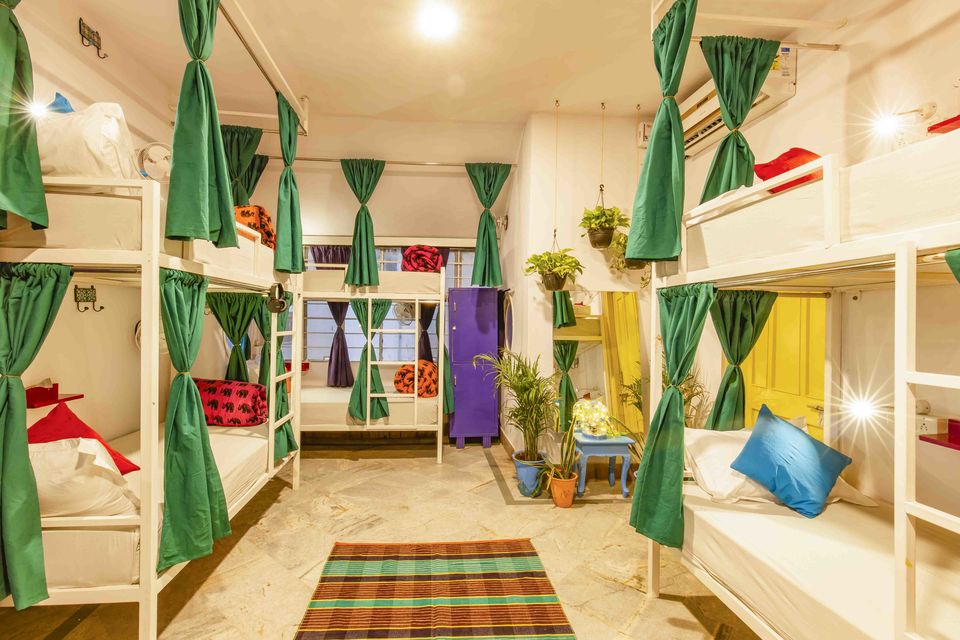 I am a finicky traveller, and only opt for luxurious accommodation when I travel, but that wasn't a viable option for when I was on a sabbatical–I didn't want to be drained of all my savings. At goStops, I found a rare combination of a place that was super affordable, had exclusive amenities, an unmatched hygiene quotient and most importantly, the warmth of home. In addition, as an eco-traveller, it gave me immense pleasure to be associated with goStops, which is renowned as one of the greenest hostels in India, boasting of being home to 600 plants! Special attention was paid to keep the plants and the eco-system around the hostel healthy. I was so inspired that during my stay, I learned the importance of going green and picked up several tricks to maintain a verdant garden!
The fact that the hostel was located centrally meant that most attractions of Jaipur were only an auto ride away. Over the course of my stay, I experienced the best of Jaipur–watching a blazing sun set behind Hawa Mahal, shopping leheriya duppattas in Bapu Bazaar, watching nightfall from Nahargarh, gorging on platefuls of laal maas and dal baati churma, and sauntering through the labyrinthine lanes of the walled city.
Moreover, the hostel is situated in C-Scheme, which is the hub of cafes and restaurants. My friends and I would simply take a stroll and have access to the best eateries in town. But no matter the magic that Jaipur exposed me to, by the end of every day I longed to snuggle up in the comfort of goStops. I still smile when I think of the hospitality I received at the hostel. The staff was extremely gracious in helping me settle down in a new city. I was guided to places and given tips to avoid tourist scams. Throughout the stay, the staff went out of their way to make me comfortable. They became my tiny foster family, and their love was enough to give me strength everyday.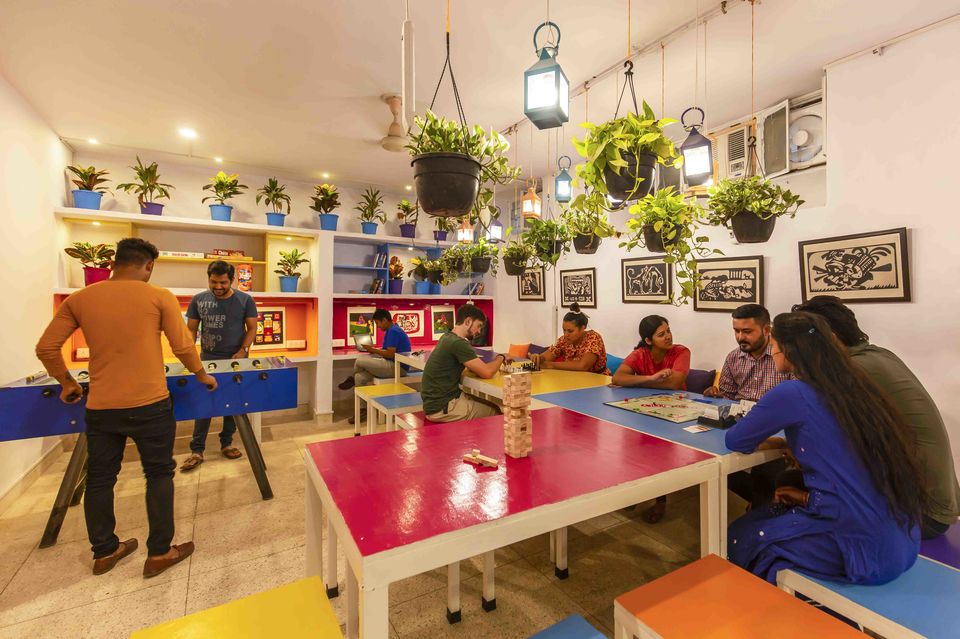 Another favourite aspect of the hostel was its super happening common area. You would find us there in the wee hours of the morning and even till late at night. The cosy common room has been designed in such a way that you would barely feel the need to escape to the sanctuary of your own bed. It has a Foosball table, a number of fun games, and books for you to get lost in. This is the ideal setting for you to break ice and bond with travellers from different countries and cultures. After all, that's the best way to grow as you travel, right?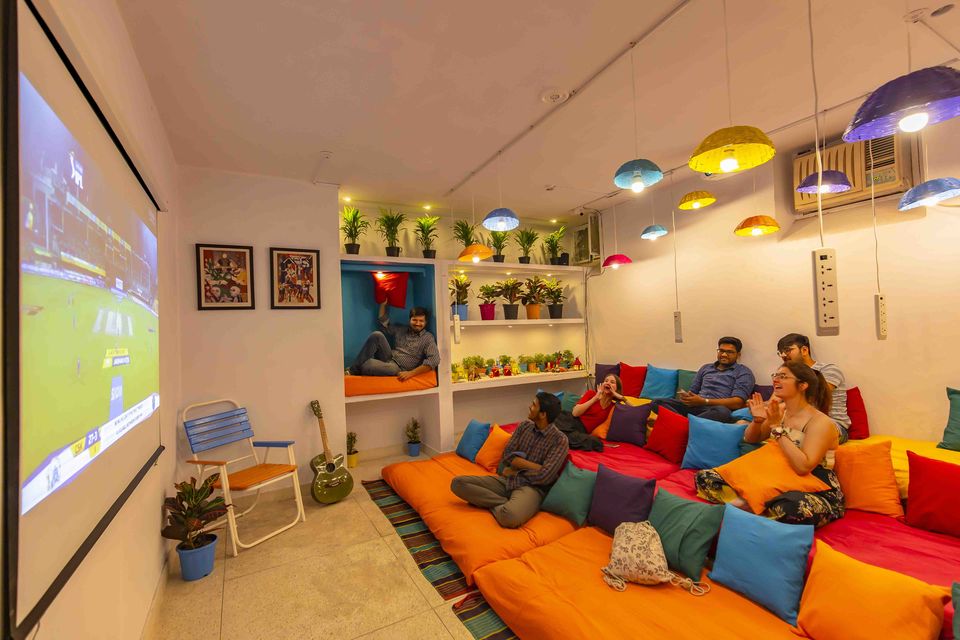 Another spot of goStops that became a personal favourite over the month was the movie room which is the ultimate relaxation zone. Thanks to the free, seamless Wifi, I was even able to pick a freelancing project and pay my bills.
My one month's sabbatical could not have gone better even if I had meticulously planned it for weeks together. I was extremely fortunate to have landed at the gates of goStops with all my bags and no vision of what lay ahead. Contrary to all that I had learned, this impromptu stay at goStops was not a mistake, but an experience that went down to become one of the most significant experiences of my life.
My wonderful stay at goStops was the ultimate date with destiny, and I wouldn't have it any other way, any where else. If you're heading to Jaipur, I couldn't recommend goStops enough. You never know, just like mine, your life could change here too!
Stayed in a goStops property? Write about your experience by creating a travelogue here.
In association with goStops
Frequent Searches Leading To This Page:-
honeymoon destination near Jaipur, jaipur trip in december, jaipur 3 nights itinerary, jaisalmer rajasthan honeymoon package, rajasthan honeymoon package price, delhi honeymoon packages, jaipur pushkar itinerary