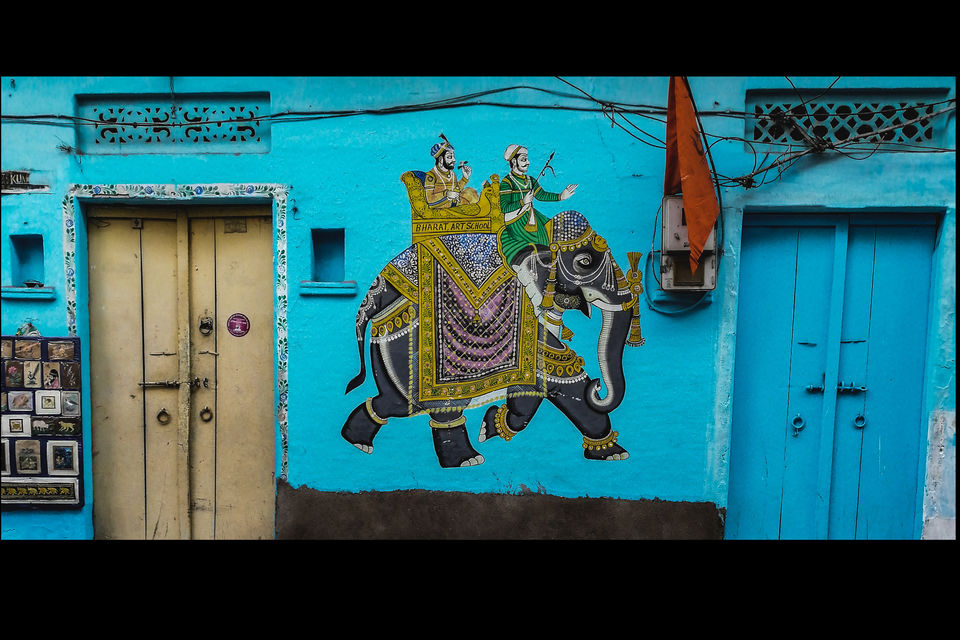 Back in October when me and Upasana sat and were discussing about all the bad things that happened in our life in 2018, we also decided that we won't end the year in a bad note. There should be something at least that can give us absolute joy.
Passed a month and no plans yet, and in November we finally spoke up with each other again on the same topic with a bit more stress on "If not now, then never". That moment, we just looked at each other and didn't knew absolutely that we will be implementing this spontaneously.
As soon as our office got over, we started looking forward to the air tickets (as we had very less days to cover & we weren't getting confirmed railway tickets due to peak season). Finally, after checking many to-from combinations we finalized to travel to and from Mumbai.
So, here it is - travel tickets done and yes the trip finally got finalized..!! Yayyy... Date: 9 November, 2018 we got our tickets Mumbai-Udaipur-Mumbai.
Why Udaipur: Well, we always wanted to travel to a place which would give us a lot of good memories with lots of positive people around, lots of areas to shoot. Yes, our trip was basically a Photo tour. Boring so far right? Oh C'mon, read on to know the exact details of where we went and how we kept converting our type of tour.. :)
Our trip was planned on 30 Dec 2018 from Mumbai at 13:25. Because we were trying to make it as budget friendly as possible along with comfortable, we took a shared cab from Pune to Mumbai airport morning at 6:00 am with KK Travels. We did the cab finalization on 29 Dec and the folks at KK were really cooperative enough to get us accomodated. For shared cab, we paid 2200 INR for 2 people from Hinjewadi, Pune to Mumbai Airport, Domestic Terminal.
On the designated date we started our trip and all the fun started..!!
Day: 01 -- Udaipur -- We booked an uber to travel to our home for the next few days (gostops). Note: the cabs won't go to the exact doorsteps but until some 500 mts to the hostel. Booking the hostel was the best decision we took as it costed us soome 6k for 5 days for 2 people. Quite cheap isn't it..? :)
As you can see, the room was quite clean and 24 hr running hot water supply and clean washrooms.. What you get in each bed is: a personal light(just in case you want to read), a personal fan & a charging point(both USB & adapter versions are available). We Loved the ambiance overall. See a few more photos from goStops, Udaipur.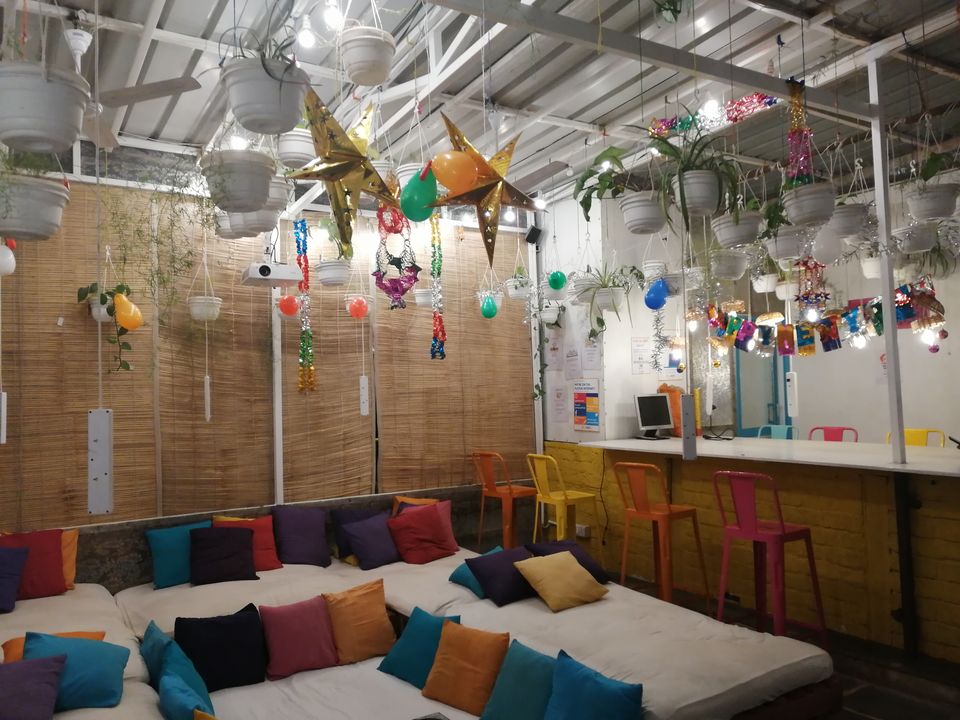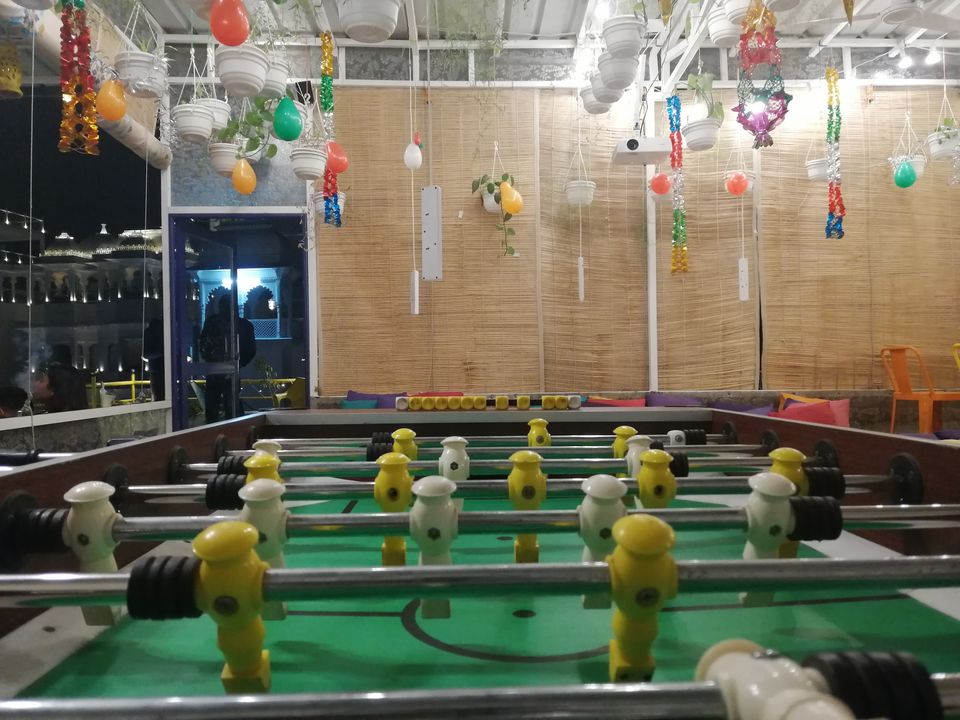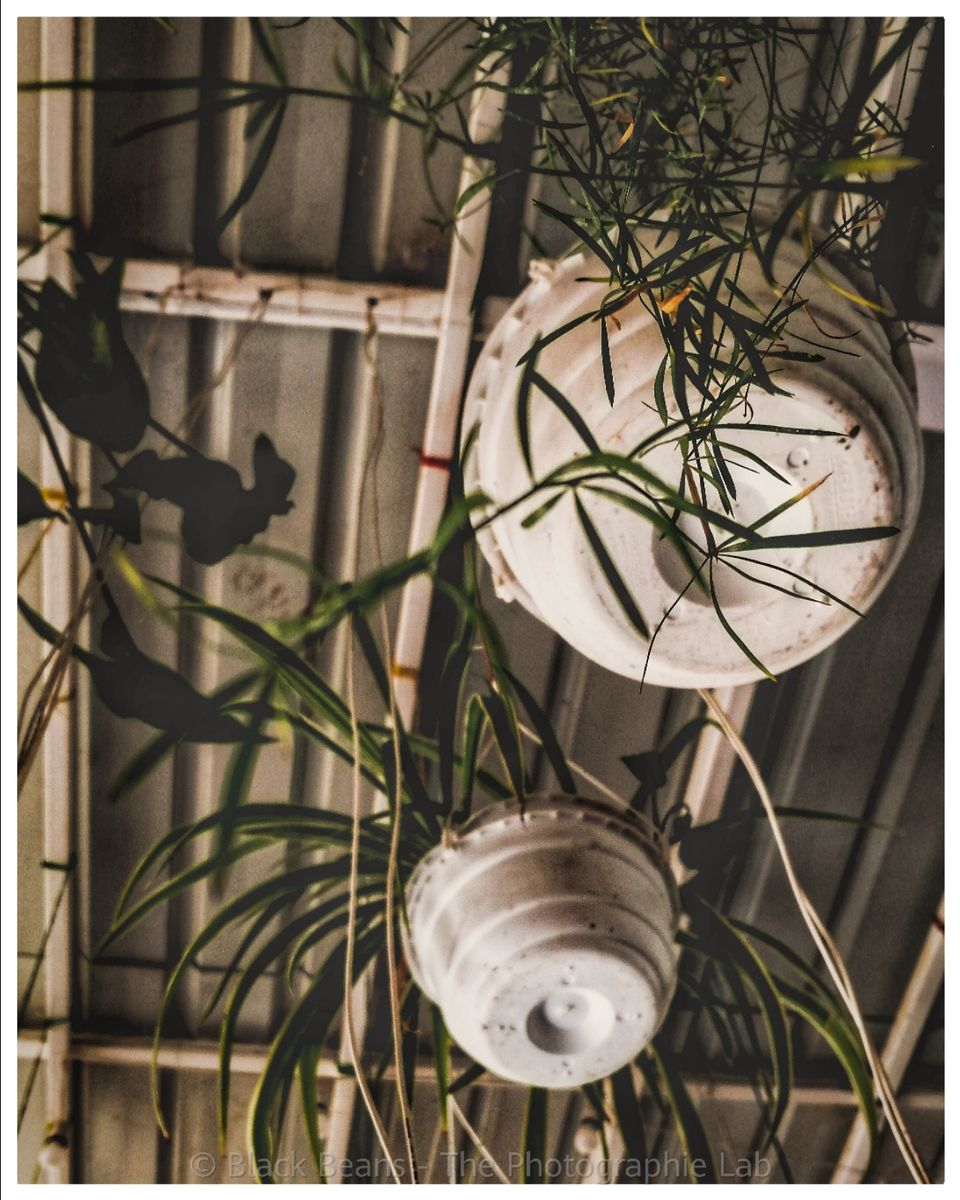 Back in after getting super satisfied with the hospitality at goStops, we decided to walk around the local streets to explore what we can see. We knew the show at "Baghore ki Haweli" will be awesome, but wanted to store that for the last day. So keep your breath..!! ;)
So we kept on just roaming around the streets, seeing different local shops, and finalizing the place for our dinner, we ended up in "Gangour Ghat" in the evening. The place is very nice for some really good musical experience. You will surely spot a few musicians here playing amazing songs with "Ravanhatha".
Also, don't forget to taste the amazing "chana chepta" (pressed grams) here. ;) Chana chepta and soothing music of Ravanhatta with soothing cold breeze from the lake, match made in heaven!! <3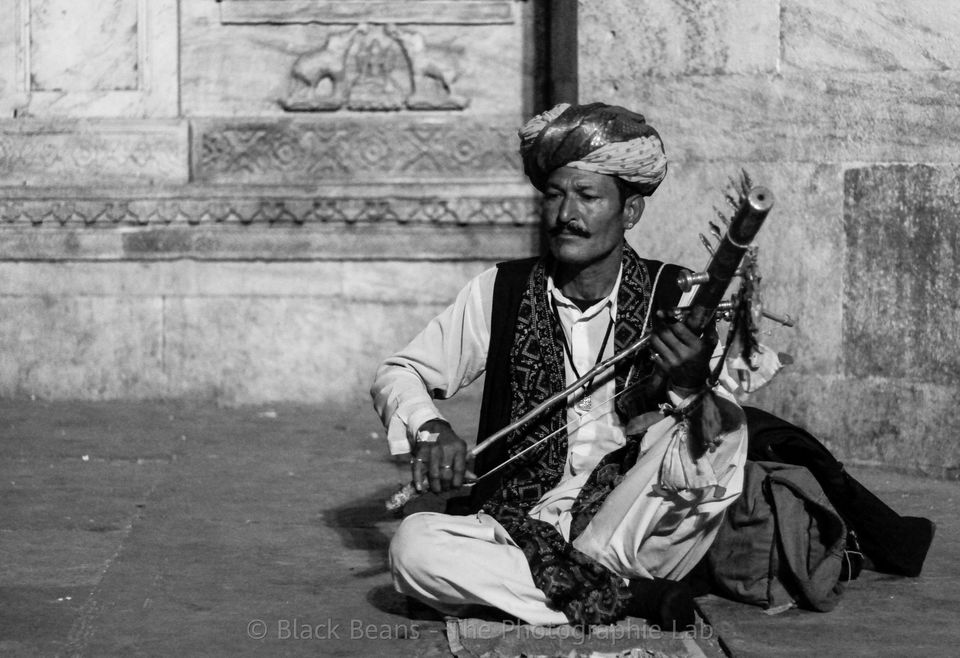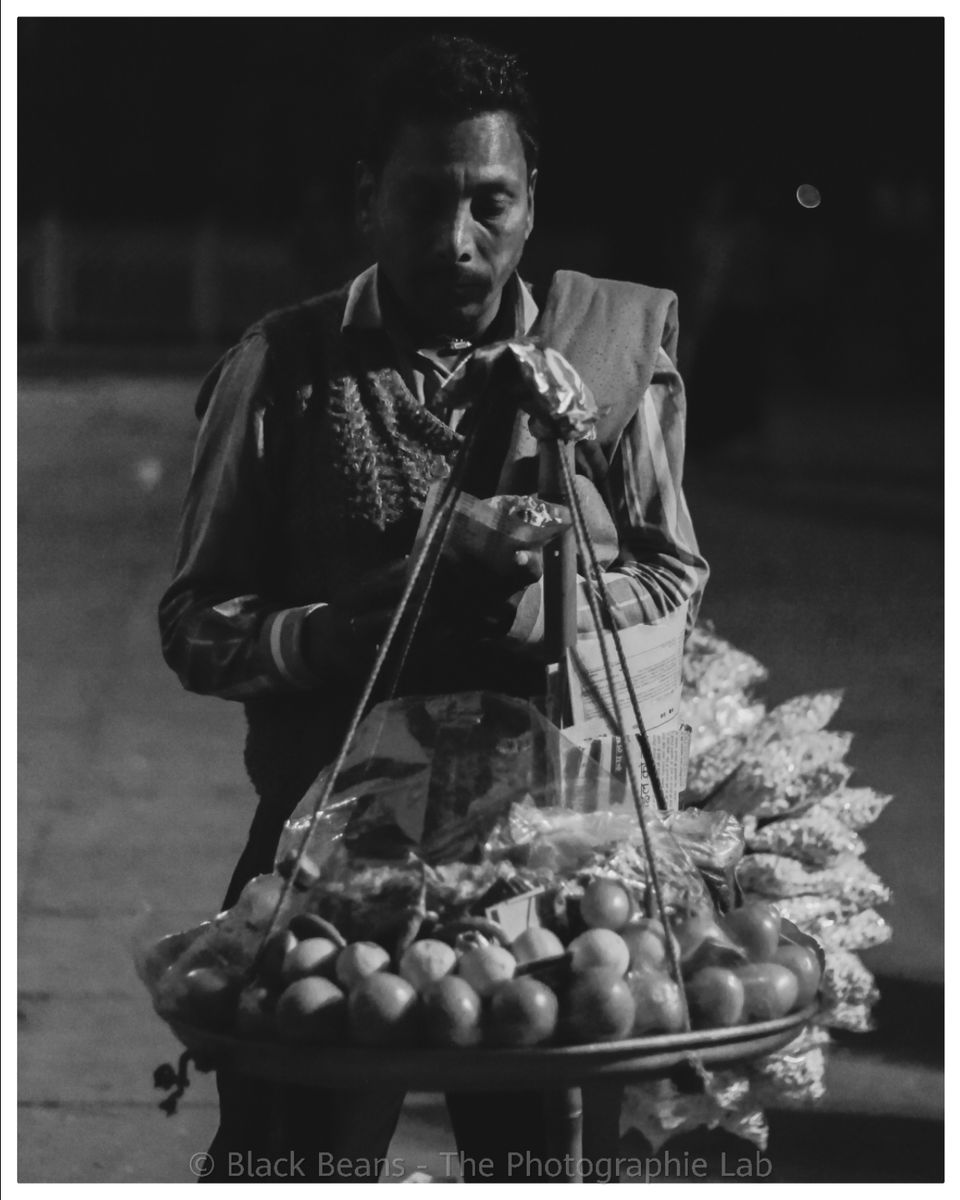 Now that our day has finally started taking the musical turns at the end of the day, we decided to head off for dinner. NOTE: goStops doesn't provide dinner however, they do have an amazing breakfast.
So, after looking at a few restaurants in zomato, we finalized on a "not so fancy" restaurant. :) --- "The Jasmine Restaurant". Believe me, that's the best decision we did for that day. We ordered Italian food and it was lip smacking.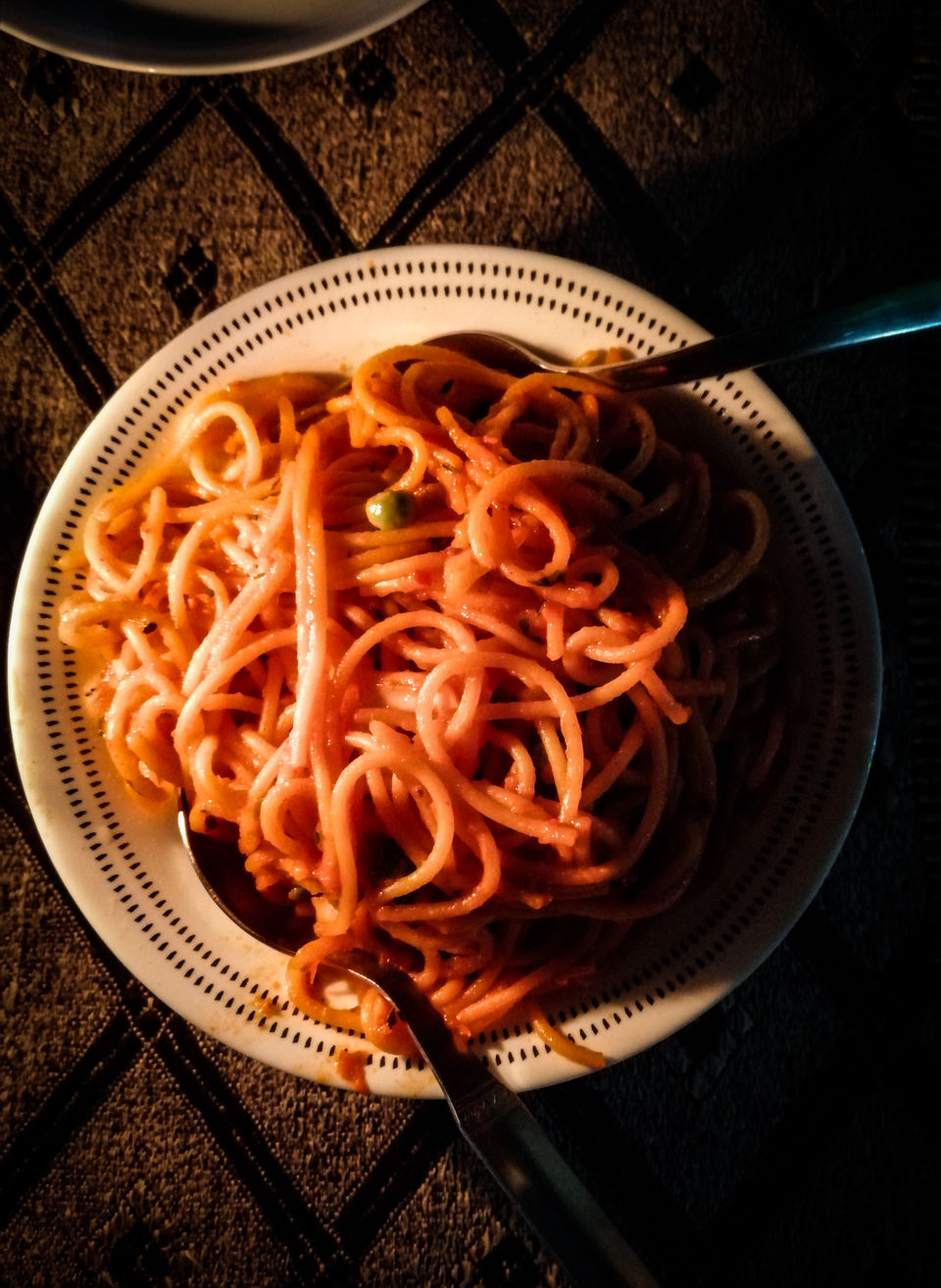 The next day's travel was planned towards the City Palace & Jagdish Temple as these were just nearby. Ideally we could've covered a lot of more places but we decided to keep things slow as it was a photo tour for us.
Do checkout our photos here --> Black Beans - The Photographie Lab
Starting with City Palace was indeed a great idea as it gave a lot of opportunities to shoot the ancient architecture. The entry charges were 300 INR per head and it included the cost of the camera. The museum opens at 9.30 am but we advise you to visit at around 4 pm so that you will be able to witness the Rajasthani essence very quickly and with little rush.
The tour throughout the palace was really captivating and we took around 4 hours to complete. Not sharing all the photos here, as it would make it clumsy here.
Moving on, once the 4 hours inside city palace was over we went to our next destination, Jagdish Temple.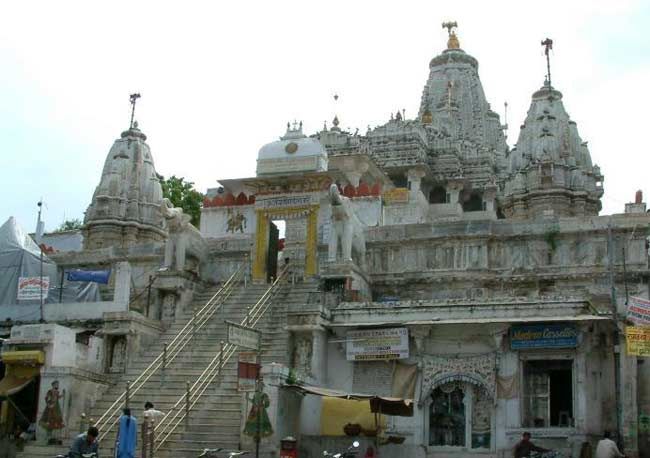 We did not snap many photos here as we were immersed totally in the ancient architecture. If you are planning to skip this destination, you are gonna commit a serious crime of missing out an experience.
The next day, we planned for the Silpgram, Hathipole Market, Sahelio ki Baari.
While Shilpgram took maximum of our time and it was totally worth it. The live performances were just out of this world. Some of the photos from these destinations:
If you are interested in seeing more photos from our travel, please visit Black Beans - The Photographie Lab on instagram.. :)
The 3rd and the last day, we reserved ourselves just talking with people. We made some really good friends, all filled with life and full of positivity. Roeiy from Indonesia, Mark from Italy, Cherie from Philippines, Rashmi from Delhi, Hari from Kerala, Yash from Bihar, Ayan from Kolkata.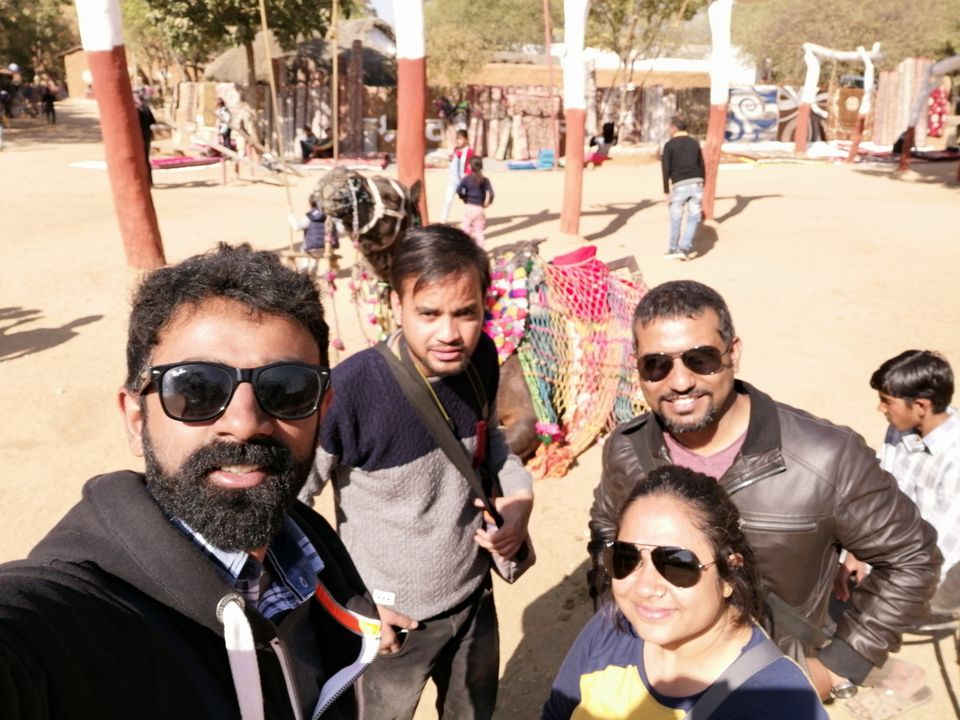 The last photos just represents all the amazing folks we met on our photo tour. All of these people are avid travelers and have got some amazing experiences under their belt.
In one of our conversations, Cherie mentioned about a food called "igbi" from the streets of Varanasi. Well, so you can very well guess where I am heading off next.. ;) ;)
How did you find reading about our travel? Do let us know if any advise needed.. :) See you around buddy..!!
Frequent Searches Leading To This Page:-
udaipur tour package from chennai, udaipur tour package from vadodara, udaipur tour package from gurgaon, tour packages in udaipur, local tour packages in udaipur