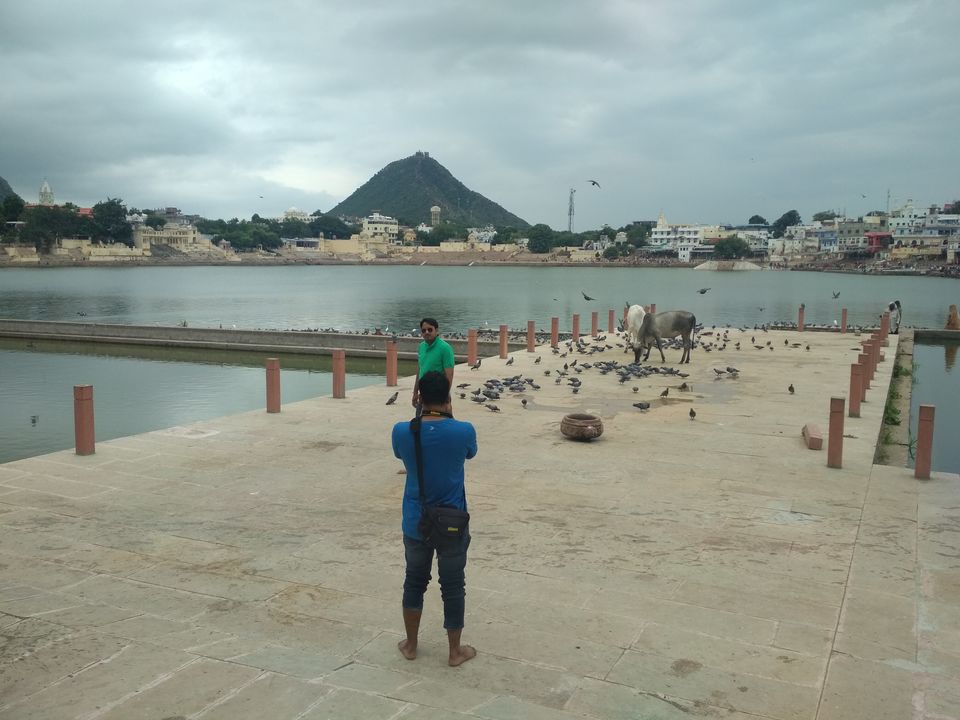 Pushkar is a quiet Rajasthani town, 11 km from Ajmer and 2 hours from Jaipur. It is a pilgrimage spot know for its sacred lake, the Brahma Temple and the annual Pushkar Camel Fair.
I visited Pushkar in the month of September. It was relatively calm then as compared to the hustle and bustle during the time of camel fare. Therefore, we had ample time to explore the town.
Things to do in Pushkar
1. Pushkar Lake
Pushkar Lake is the holy pilgrimage spot of Pushkar and situated almost in the middle of the town. It has 52 ghats and 1001 small and big temples around it. Devotees pay homage to the lake and take a dip in it to purify themselves; some devotees even bathe a bit.
Alert:-The lake has aggressive tout action. They attempt to sell tourists flowers or prayers. When you don't give into their sway, they can curse you. They will tempt you by saying that you can donate according to your will, but once the prayer will be over, they will ask you for huge donations. My advice, do not fall prey to them. Not even if they offer free service.
2. Gurudwara Singh Sabha
Pushkar was visited by Guru Nanak Dev and Guru Gobind Singh. The shrine commemorating the former Guru's visit was formerly called Guru Nanak Dharmasala but is now known as Gurdwara Singh Sabha and functions as a branch of Sri Guru Singh Sabha Ajmer.
The tourists must visit this place as it offers a calm holy ambience.
3. Brahma Temple
The Brahma Temple is the best-known Pushkar temple. You cannot take bags or electronics inside and must rent a locker to store your belongings.
4. Savitri Temple
According to legend, the temple is dedicated to the Goddess Savitri , Lord Brahma's wife. The shrine was built after a puja conducted by Lord Brahma went awry due to her absence. The temple is known for its unique architecture, crowd, and the holy 'arti'. The aerial view of the whole Pushkar town from the top is amazing
5. Shopping for colorful Handicrafts in Pushkar
If you love shopping, you need to head to the amazing market road and sharafa bazaar in Pushkar and keep your bargaining skills ready at the tip of your tongue.
The colors here alone will leave you in awe and those who love photography can go crazy clicking many photos here as they please. Get a chance to buy the colorful sarees, sweets, handicrafts and much more while you are here and end your trip to Pushkar with some festive hues in your bag.
6. Don't Forget the Yummy Mal-Pua
The Mal-Puas of Pushkar are very tasty and a treat for the tongue. Raadhey Ji Ki Dukaan is the so called oldest shop for Malpuas in whole Pushkar.
The Varaha Temple in Pushkar is dedicated to the powerful Lord Vishnu, one of the triumvirates Gods of the Hindus. The temple symbolizes the stories from his avatar of half-man, half-boar and has many pilgrims paying their respects on many important occasions.
The architecture of the temple dates back to the 12th century and though its walls are still intact, the temple has a solid standing structure even now.
Pushkar is a hippy town with a lot of Israelis around. It is a dry town and non-veg is strictly prohibited here.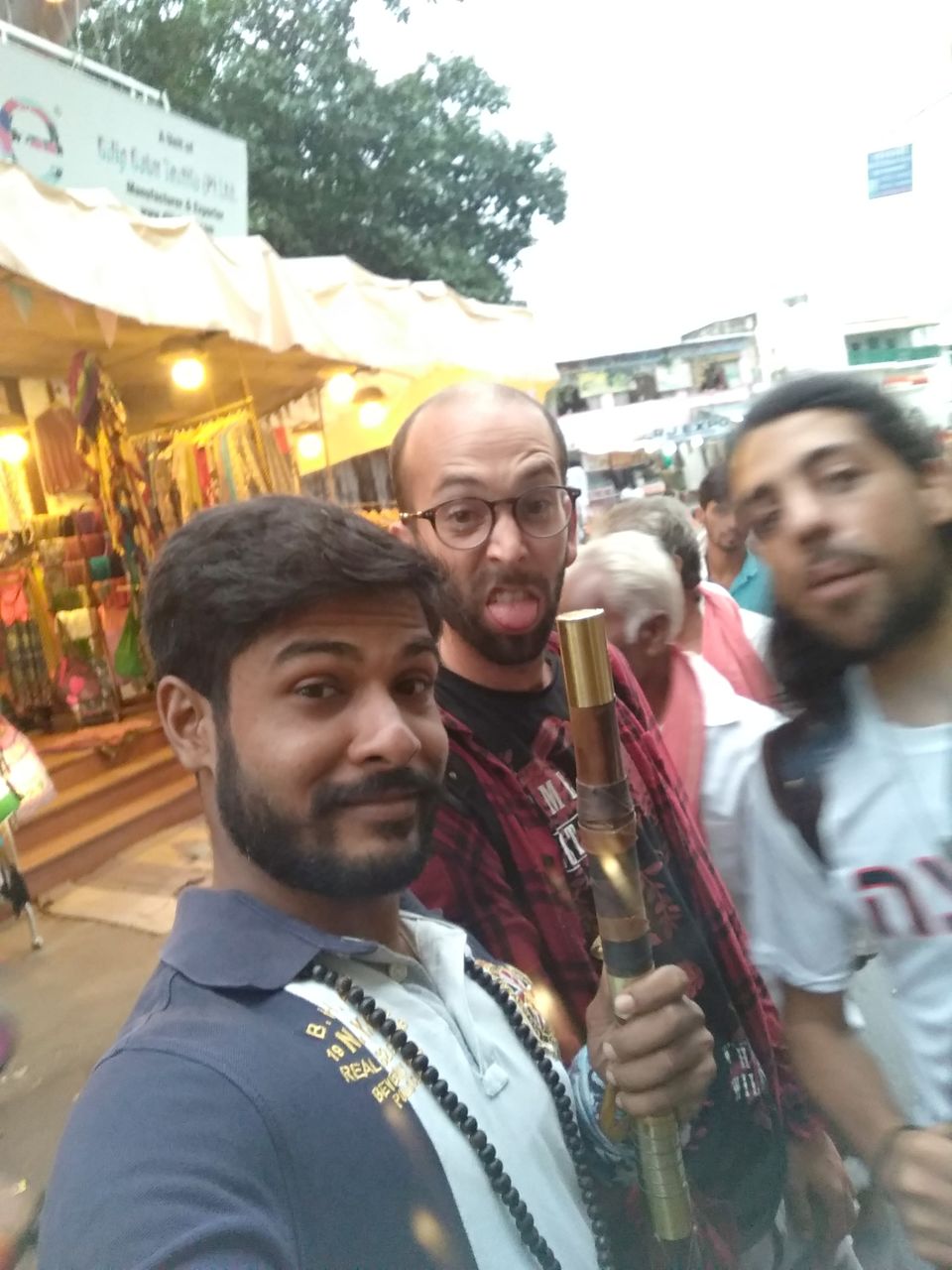 They were soft and crisp with the right amount of sweetness each time. I had Malpuas at many shops in a span of couple of hours.
7. Varaha Temple
We stayed there for a night. The sight of the ghats during the night is enchanting as they are free from hustle and bustle. You can go and sit anywhere you like. You will find a few hippy fellow travelers like here and there, otherwise it is complete silence.
There is little night life in Pushkar. If you are lucky enough, you may find a few places with some music and party. But, the whole town closes at 12.
I had an awesome visit there and would advise everyone to go there at least once. This place is also good for solo travelers.
Did you like this post or have any feedback? Please let me know in the comments section below! Or, if you have any further questions, feel free to ask.
Planning a bike trip to the great Indian Thar Desert. Check out my Jodhpur -->Jaisalmer --->Longewala--Tanot Mata Temple-->Jodhpur bike trip.
Follow to stay updated on budget and economic travels.
Cheers and keep smiling!!