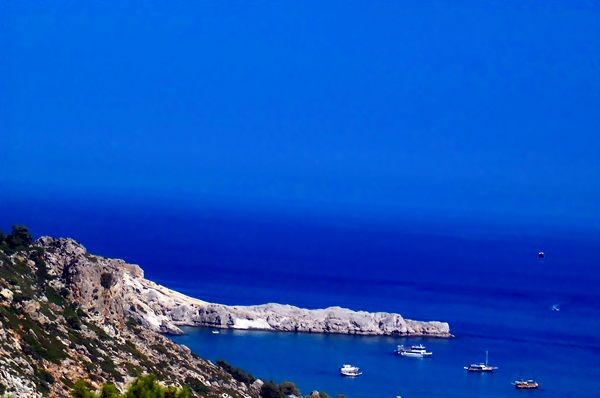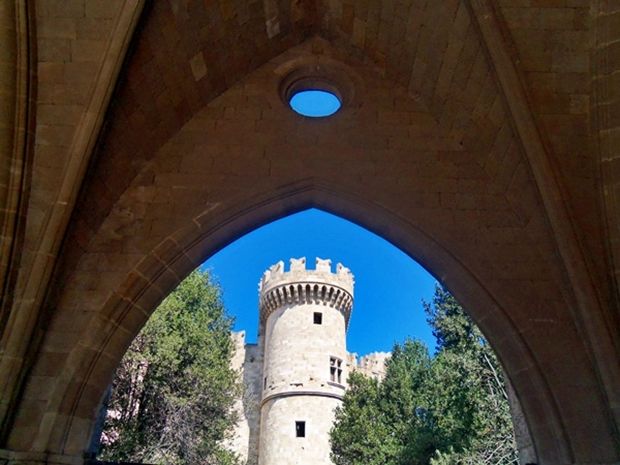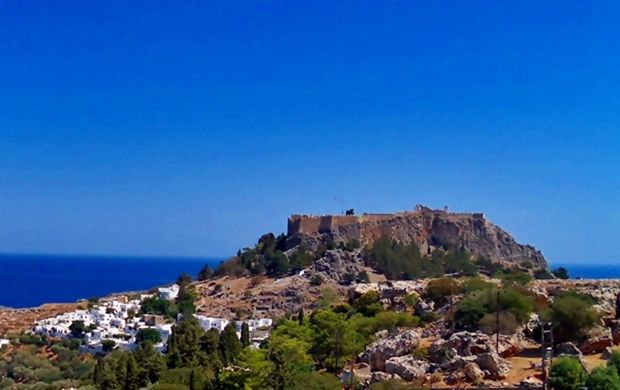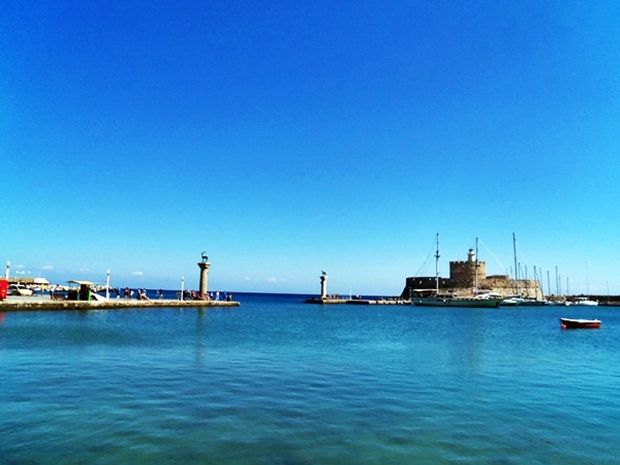 Rhodes, the island of the knights as they call it, is one of the most beautiful and popular tourist destinations in Greece. Six MUST SEE sight-seeing places that you must not miss while on vacation in Rhodes, are following:
The Medieval City of Rhodes
It's an actual city in miniature, right in the heart of the island with buildings still in excellent condition and narrow paved streets. In the medieval city of Rhodes a plethora of cultures is blending together, something obvious on the architecture at first glance. The visitor can walk across the actual road of the knights, a street always crowded with tourists as it's a virtual journey back in time. The Medieval city of Rhodes was acknowledged as the City of Global Cultural Heritage in 1988.
Lindos
It is one of the most famous archaeological sites in Greece. It's about 55 kilometers away from the island capital and according to the ancient legend, it was founded by Danaos and its people participated in the Trojan War. At the acropolis of Lindos resides the temple of Athens of Lindos. In ancient times, Lindos was a city of great nautical and commercial importance. Besides the indisputable archaeological importance of the area, Lindos is also rich in natural beauty with two long beaches of turquoise waters.
Mandraki harbor
It is a beautiful harbor, one that most probably has been in use by the Greeks since the ancient times. It's the very same harbor that the Knights of Rhodes were using too. It's located at the island capital and nowadays is one of the most cosmopolitan spots of the island.
Beach of Vlyxon
It may not be one of the most well-known beaches on the island but it's very popular among the locals who definitely know best! It's located around 50 kilometers away from the capital, very close to Lindos. It's a long beautiful beach with bright blue waters that offer generously their coolness to the visitors. The beach is well organized.
Ixia
It is well known for many years as one of the most popular places to spend one's vacation in Rhodes. It is always crowded with visitors as the well-organized beautiful beach is very inviting! The area is always busy of life with lots of hotels, coffee shops and taverns.
The Valley of the Butterflies
It is a valley where the species of Panasia Quadripunctaria butterfly thrives! The butterflies appear around the middle of June and fill the valley with their dreamy presence till the middle of September. The Valley of Butterflies can be found just 25 kilometers away from the island's capital city.