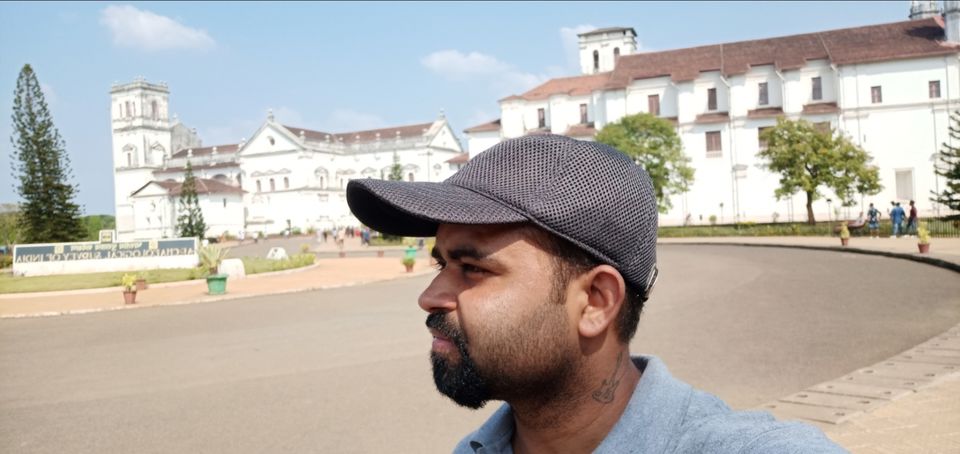 Hello displaced person world
Hope all is well and excited to explore Beach of India in winter season,
CheLa The Excited Traveler welcome you again,
This trip was  specially organized for cover UNESCO Heritage sites of Goa .
Churches and Convents of Goa
The churches and convents of Goa, the former capital of the Portuguese Indies – particularly the Church of Bom Jesus, which contains the tomb of St Francis-Xavier – illustrate the evangelization of Asia. These monuments were influential in spreading forms of Manueline, Mannerist and Baroque art in all the countries of Asia where missions were established.
Witness a Different Face of Goa at These UNESCO World Heritage Sites 1986.
Goa is not just a travel destination; it is an experience that unfolds uniquely for every visitor. If you seek the spellbinding beauty of the sea, sun, and sand, the hypnotic beaches of Goa will enthrall you. If you, on the other hand, are besotted by the idea of all-day and all-night partying, the hip and happening clubs of Goa will get you going. For the romantic at heart, Goa offers sea waves, candle-lit restaurants and plush resorts. However, beyond this fun-filled and frivolous face of Goa lies proud history that is reflected through its heritage sites. And here, we are not talking about your regular tourist attractions; we are talking about the UNESCO World Heritage Sites that place Goa among the best places in India for a glimpse into its colonial past.
Yes, you guessed it right! We are talking about a set of religious monuments located in Old Goa aka Goa Velha. These monuments, which are collectively called the Churches and Convents of Goa, were declared a World Heritage Site by UNESCO in the year 1986. Built between the 16th and 17th centuries by the Portuguese, these shrines are the reason Goa is often called, 'Rome of the Orient'. The crucial role, each of these played in the dissemination of Western art forms in Asia, has earned it a place in the UNESCO list. These churches and convents also serve as a reminder of the spread of the Evangelization mission, which is another justification for these being included in the list of World Heritage Sites.
So, are you all set to explore a different face of Goa, a face you rarely get to see during your typical beach holidays? Here, we bring you a rundown of the UNESCO World Heritage Sites that dot its landscape.
***********************************
Basilica of Bom Jesus
The Basilica of Bom Jesus counts among the most visited World Heritage Sites in Goa. Famed for housing the corpse of St. Francis Xavier, this church stands as a glaring example of Portuguese architecture. It is considered to be the oldest church in Goa with has a history that dates back to no less than 400 years. Yes, that's how old this church is! Its non-plastered exteriors and ornamented interiors are a treat to the eyes of the thousands of visitors, who make a beeline to witness this marvel every day.
Church of St. Francis of Assisi
As you step out of your hotel in Goa and start exploring its striking churches, you are sure to come across the Church of Saint Francis of Assisi. The original structure was replaced by the existing one in 1665. This church exhibits a three-tier façade with two octagonal towers, one standing on each side. A figure of St. Michael is positioned in the central niche of the façade. An interesting thing to note about this church is that it is built in a mixed architectural style. The exterior boasts of Tuscan style while the interior is decorated with Baroque and Corinthian features.
.
.
Thanks for connecting with me .
Hope u enjoy this trip .
Best regards
CheLa