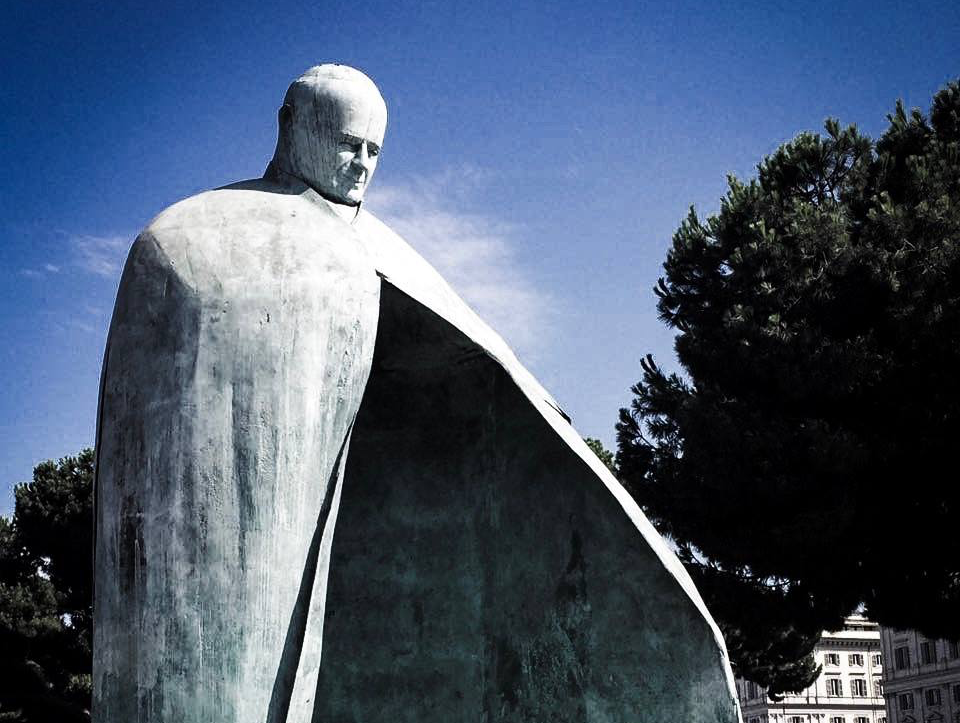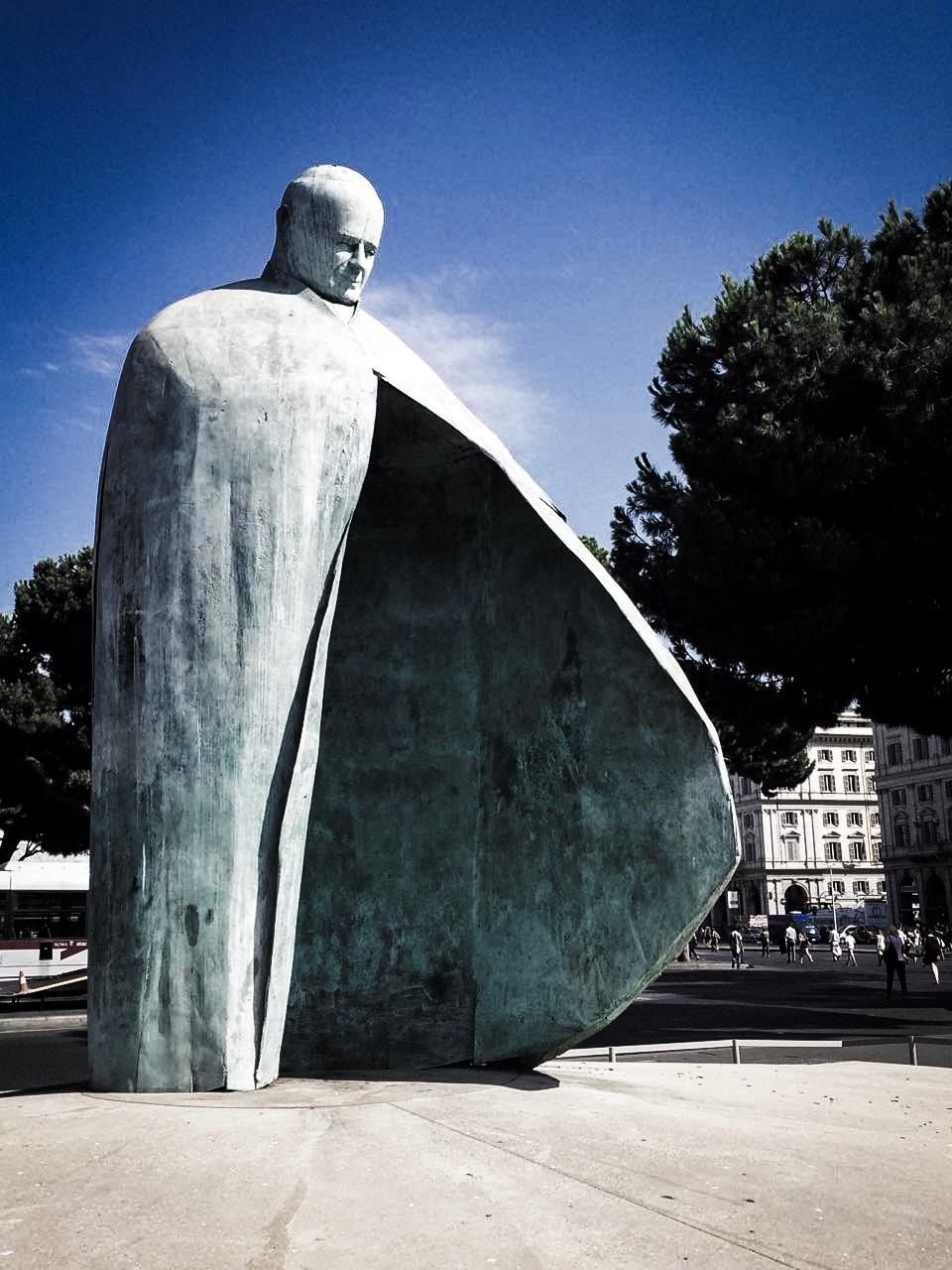 How bizzare! One might say. But not me. I love this one and for very good reasons. For one, the dude is a giant umbrella, a statue that actually has a purpose besides being pooped upon by pigeons. Two, he can totally pass off as a menacing Dr. StrangeCape and save the city from unprecedented alien attack. But that, is not all.
It was my first solo trip outside India, to a country where the majority I was told doesn't speak or understand English. Landing in a city, I was told I could not possibly leave without getting robbed first. Staying, for the first time ever, in a hostel, with a website that screamed wild dope-headed boisterous teenagers ahead. Sharing a room with 3 other people, who in my mind would be puking their guts out in my face, before I could catch a wink.
I landed in Rome on a scorching summer afternoon, hugging my bagpack tighter than I've ever hugged my funnier half and wearing an extra pair of eyes on each side. When in Rome, do as the Romans do. Hence, like Caesar, I would have to survive the whole month without a sim card. But Caesar didn't survive, did he!
And so it began, with customary friendly banter about directions, with a hot Italian dude on a scooter, who for all I knew might actually offer to drop me to my den. High five! Also, precisely after that conversation, I offloaded the extra 2 kilograms of optimism I'd been lugging around and kissed, fine! WAVED, the useless hot Italian dude on a scooter, goodbye until we meet again and make warm spaghettis in your grandmama's kitchen.
Anyways, I was anything but set to walk over a km(provided I knew the directions) with a 12kg backpack(duh! I'm a girl I don't pack light) under that sweltering Roman sun to reach my hostel, wherever it was. However, unfazed, with a million dreams in my eyes and a ridiculously over-illustrated map of Rome in my hands, I kept marching on and out of the station. To be greeted by literally the first and the last masterpiece you'll see in Rome, the unmissable, unfathomable, and a completely understated landmark of hope del Termini stazione. For the lost and scared. For the ones whose souls have been crushed by that eternal asian tourist's dilemma: to buy the hop-on-hop-off pass or not to buy?
The answer is not to buy. After a dozen selfies and countless attempts to button up his cape coat, I passed out. Next thing I know, I wake up in a glorified prison cell. Dang! Super sculpture StrangeCape did what nobody in the world's busiest train station could do. Found me my hostel without making me walk.
The next four days were a piece of tiramisu. I had taken down each structure in Rome faster than any of those homegrown emperors ever did. Solo. Also reduced my legs to inflammable matchsticks walking, wait for it, twenty two thousand steps a day! Taking directions from StrangeCape, who funnily made an appearance every time I was going from anywhere to anywhere.
Well, last ides of August, I kissed him goodbye hoping he wouldn't turn into a fountain by the time I returned. Pope John Paul II aka Dr. StrangeCape of Termini station, for me is the most memorable of all the sculptures I saw in Rome. In fact, he isn't a sculpture. He is real. Sorry Michelangelo.