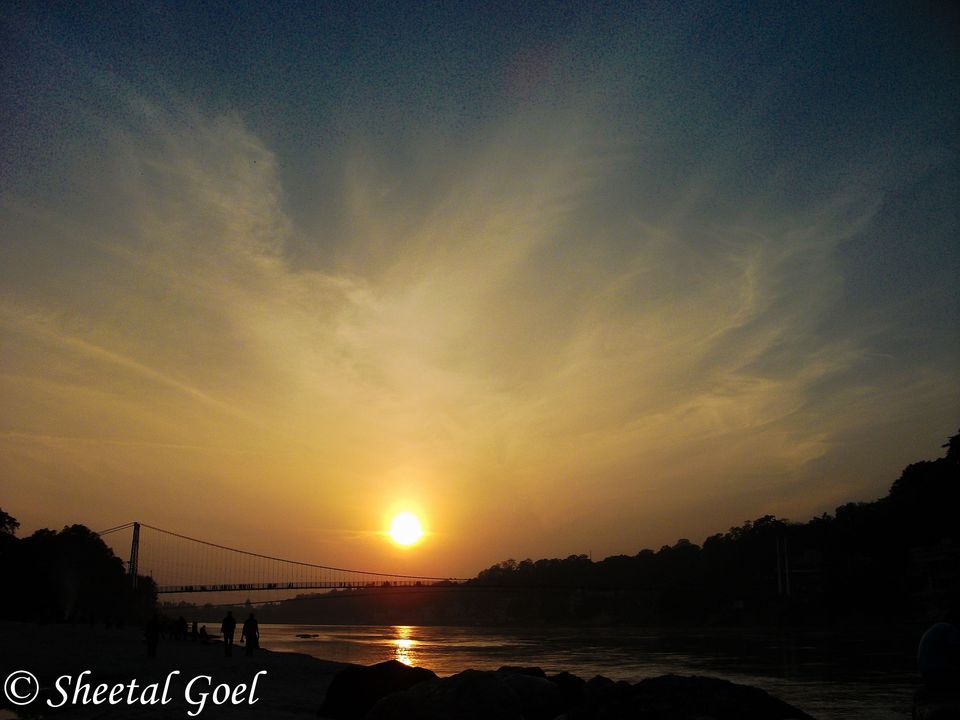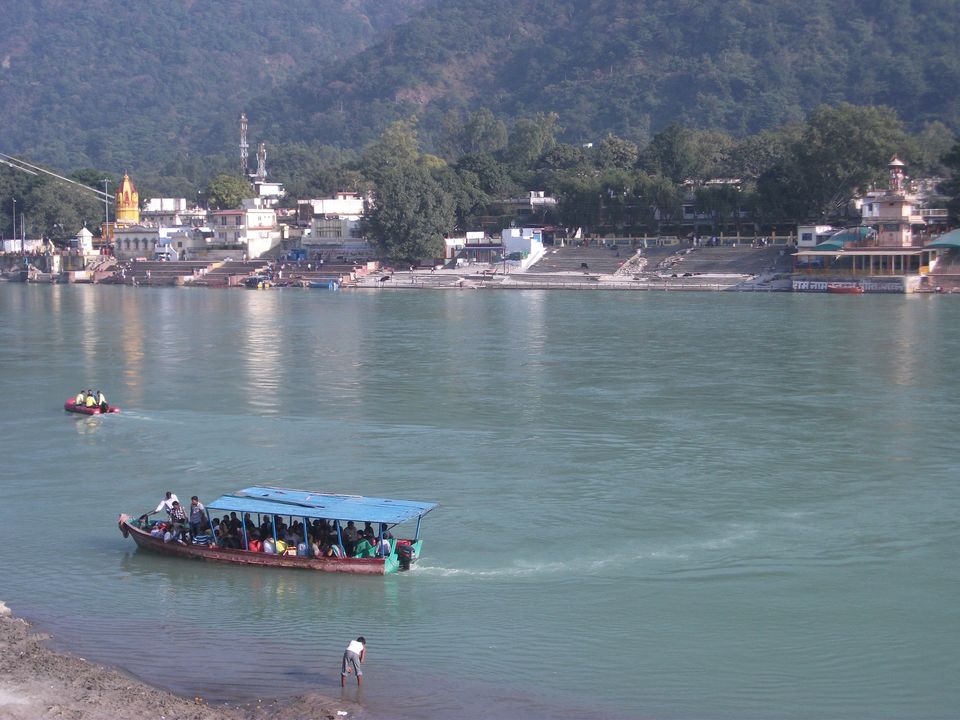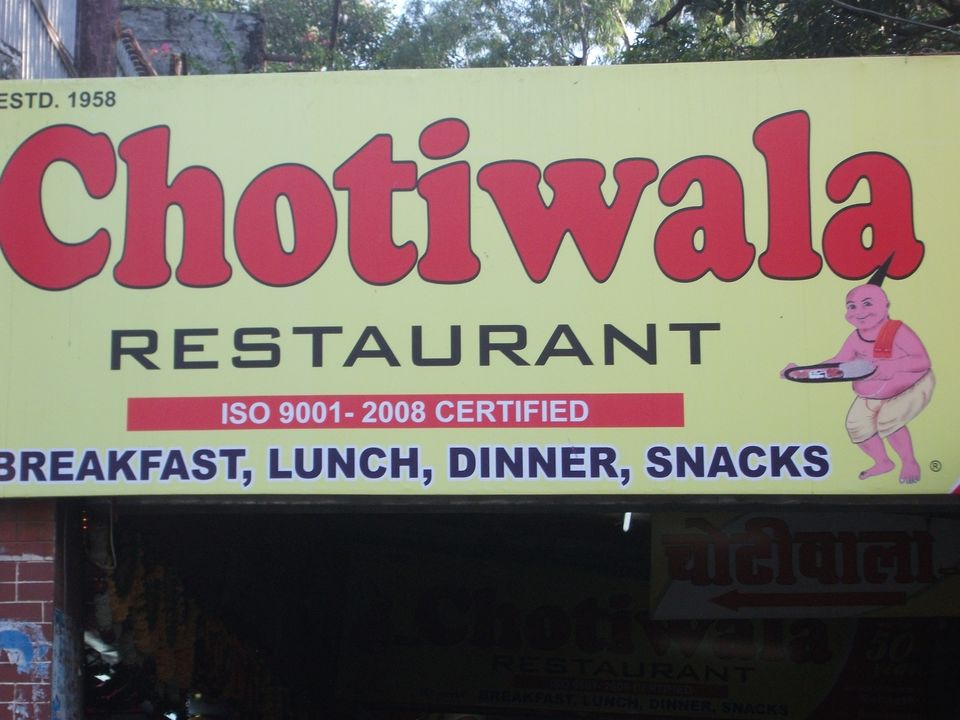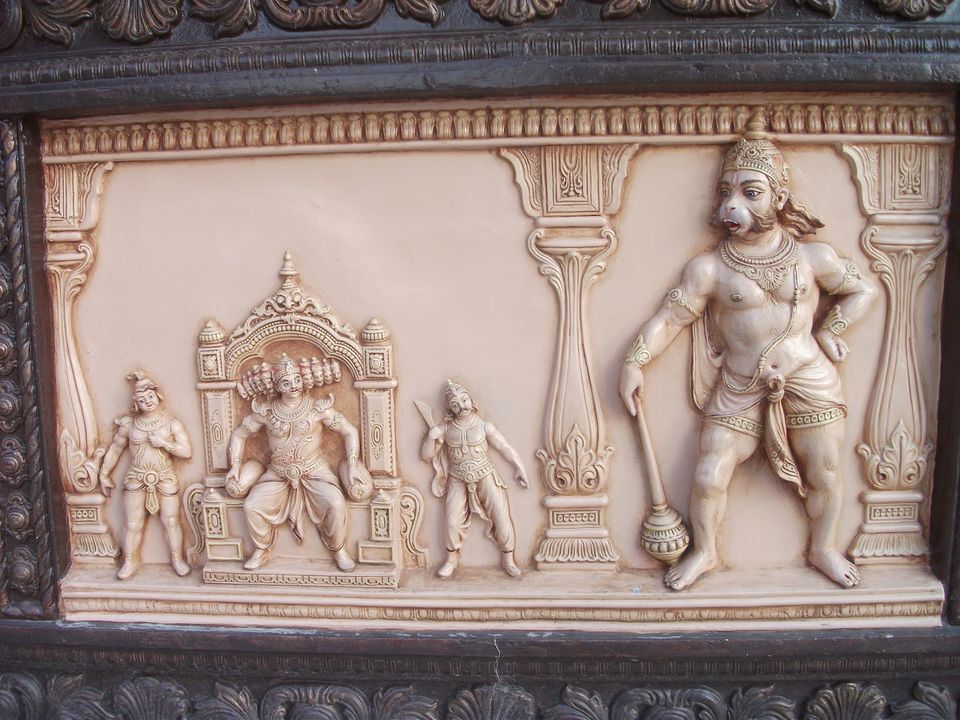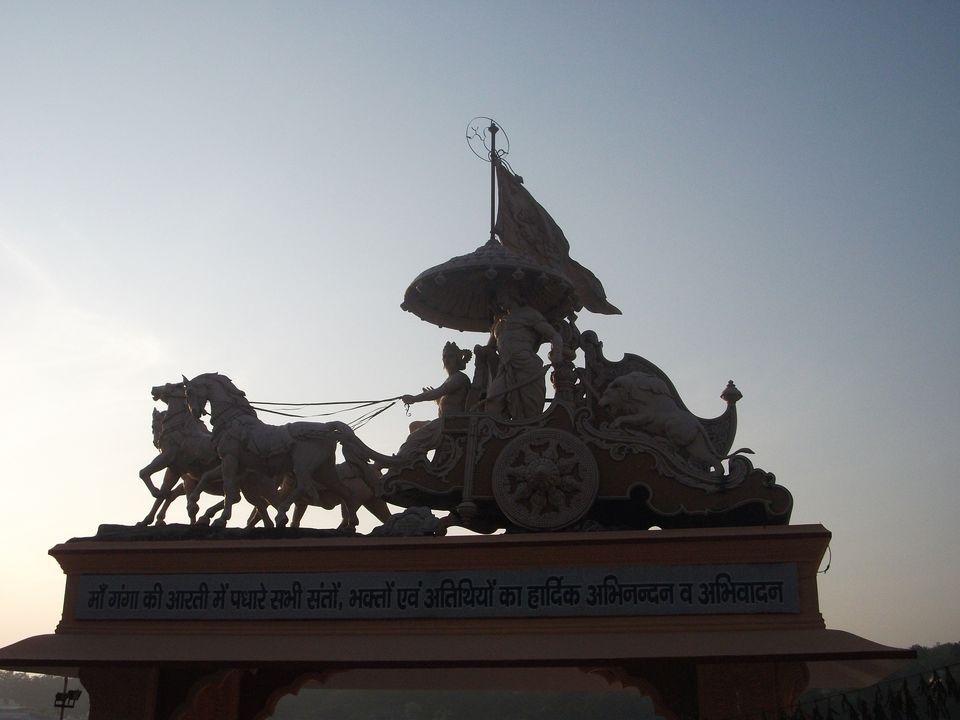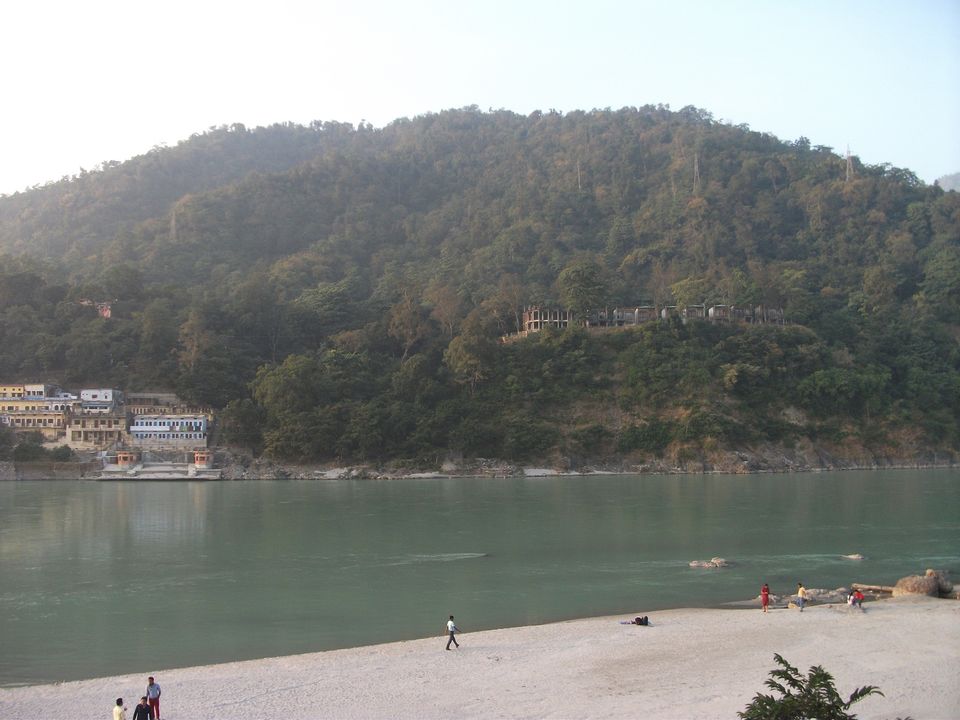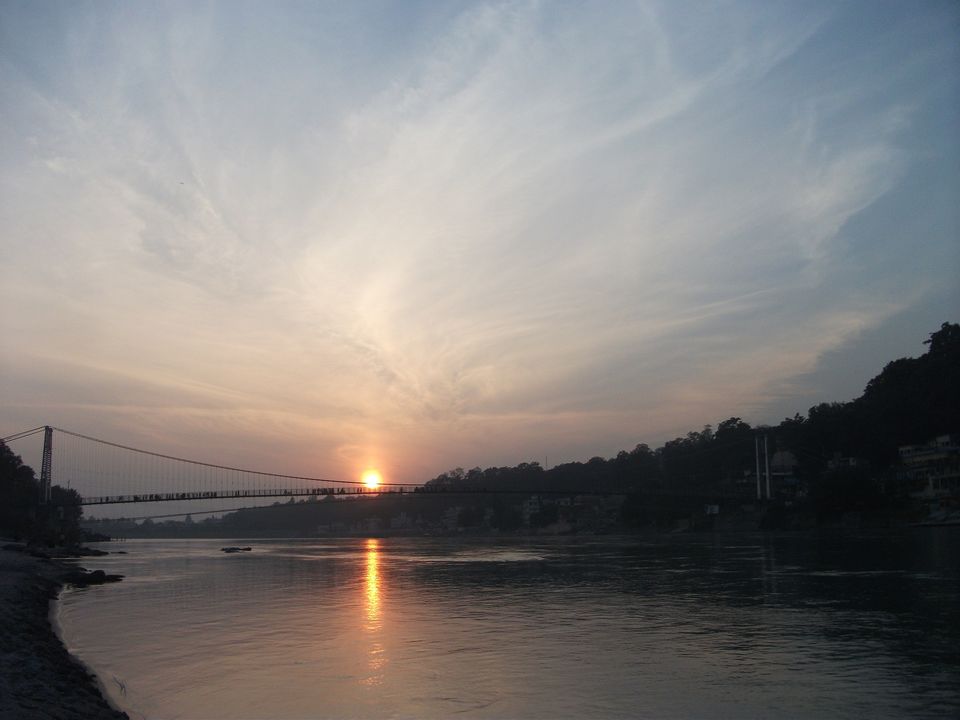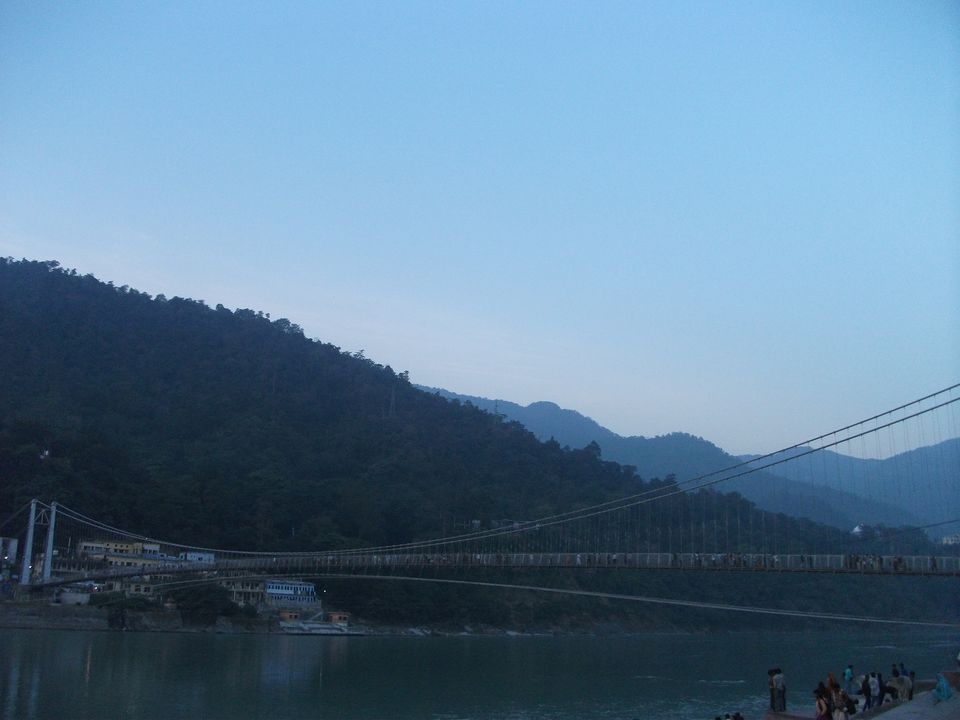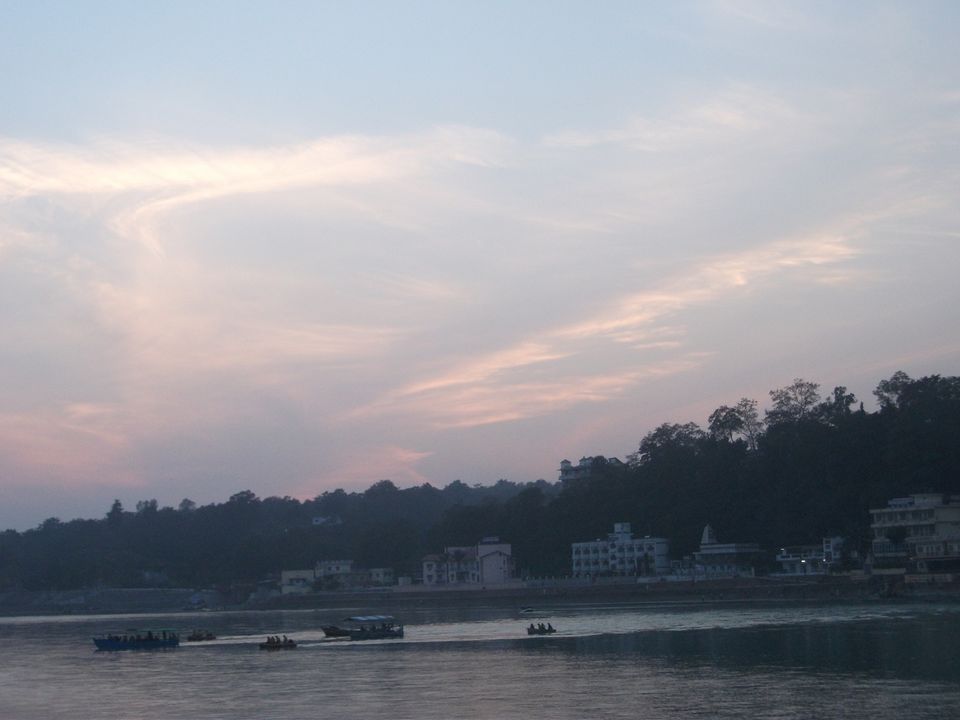 Rishikesh: Gateway to the Himalayas, World capital of Yoga, the Adventure Capital of India or whatever you would like to call it; It is truly an amazing place to hangout with family and friends. Sprawling on the banks of India's holiest river 'The Ganga', Rishikesh is renowned for serving as the base for a number of adventure activities like rafting, hiking, rock climbing, bungee jumping etc.

I went to Rishikesh on the occasion of my sister's birthday. It took us around 1.5 Hour to reach Rishikesh from Haridwar. We were all very hungry when we arrived there, so we went to have lunch at the most famous restaurant in town 'Chotiwala Restaurant'. After eating like gourmands we headed towards 'Ram Jhula and Lakshman Jhula'. The two amazing suspension bridges are named after Hindu deities Sri Ram and Lakshman.

We also opted for less intimidating option of boating over river rafting to float on river Ganga, while experiencing the exquisite natural beauty all around. We reached Triveni Ghat, which is known for the confluence of three religious rivers Ganga, Yamuna and Saraswati.

After spending some time at the triveni ghat we went to my favorite place 'Goa beach'. Yes!! you read it correctly. It's a nickname given to a place on the river banks which resembles a beach with sand and stones all around. We spent rest of our evening sitting on the bank of the Ganges and witnessing the beauty of descending sun accross the river. When we all got tired of gallivanting we decided to head back home with happy contemplation of a really fantastic outing.