On a sweaty Monday night, I reached the bus station traversing the exhausted crowd of a rant-fuelled city. A local bus awaited my presence right on time to take me to the hills, yet again. While I anticipated my late night sojourn, I saw dim streetlights glazing upon the darkest shades of red mouth-sprayed across the walls.
Have you ever noticed that even the shadiest of towns have a kaleidoscopic sweetness attached to itself like a Velcro? The journey was an apt example of what I'd call art gone undetected behind the filth of a reckless city. This time I was en route Rishikesh and if you'll pay enough attention, you'll see abundant graffitis canvased on the walls of Modinagar, Muzaffarnagar, and Roorkee. Treat this as a warm up to the big show you'll witness at the spiritual hotbed of India.
Entering Haridwar was exhilarating, even the hotels want to reek of spirituality and homeliness with names like Hare paradise and the yogic lounge. But to my observation, it came as a surprise that Haridwar is championing these weak ideologies.
The Ganges run through it and for all the premeditated reasons, its water is considered an elixir washing sins away one dip at a time for a rather run-down pleasurable afterlife. Nonetheless, a joke flows underneath its waters. While one side is dip-worthy, the other end has been submerged in a huge pile of crap. You could literally see the bare asses of people lined up putting together a rather amusing show.
Now that we have uninterruptedly added political value to its charm, the spiritual value is on steroids. To this, I say, leave people's shit and their beliefs alone. If a river is meant to be worshiped and also be treated like a fucking commode, let people soak in their happiness and do it.
Moving on, the highlight of this tour was the Beatles Ashram. Back in 1968 (yes, this is coming from my pseudo-intelligence accomplishment via Wikipedia), the Beatles traveled to Rishikesh for an immersive transcendental meditation session with Maharishi Mahesh Yogi. They stayed back for nearly fifty days and in those fifty days, the spiritual India became every disturbed patients' dream mecca.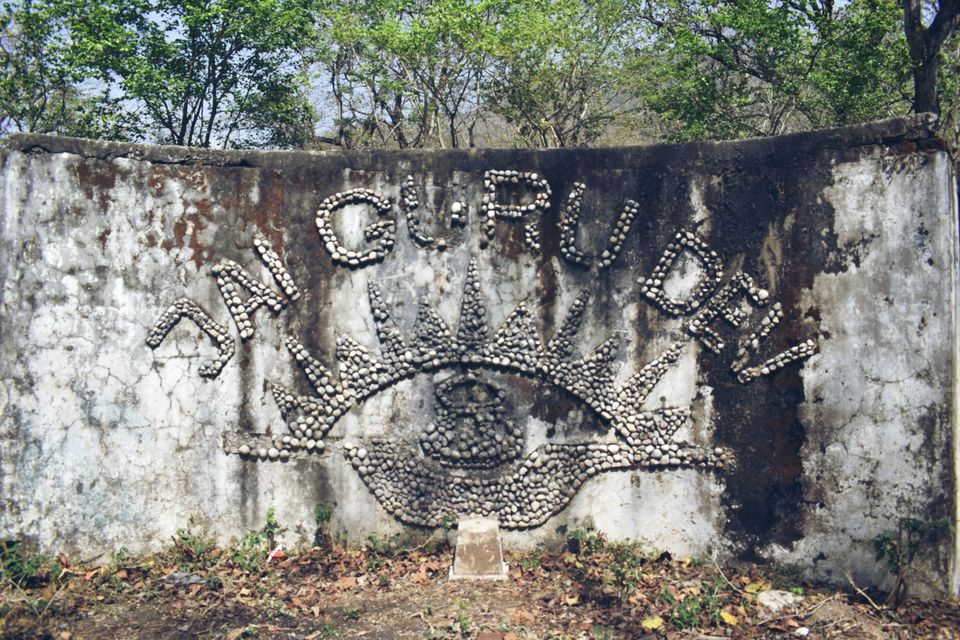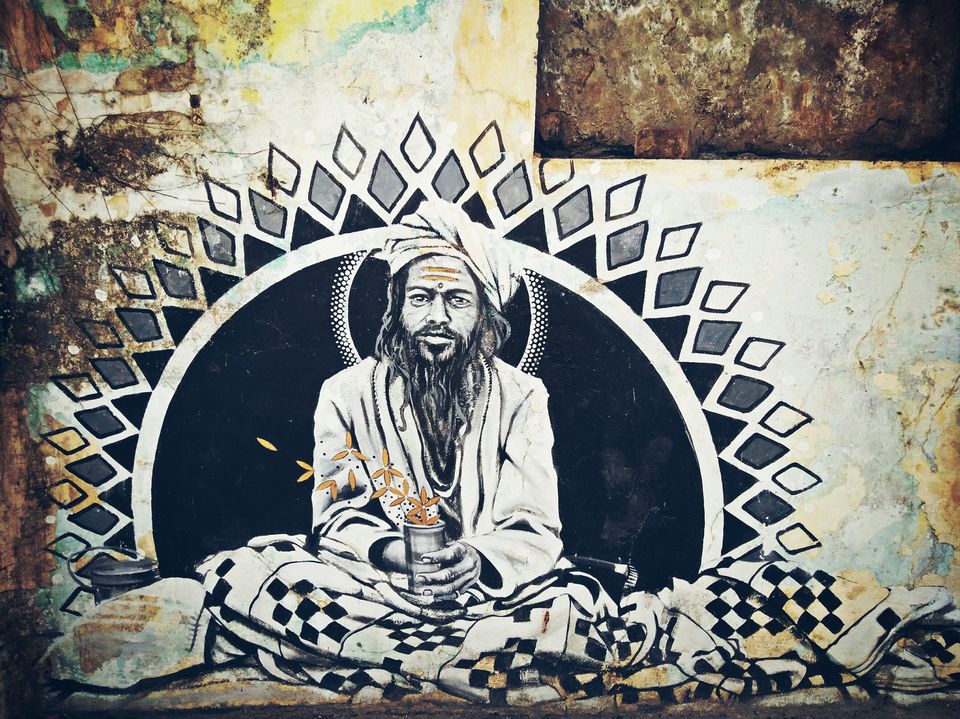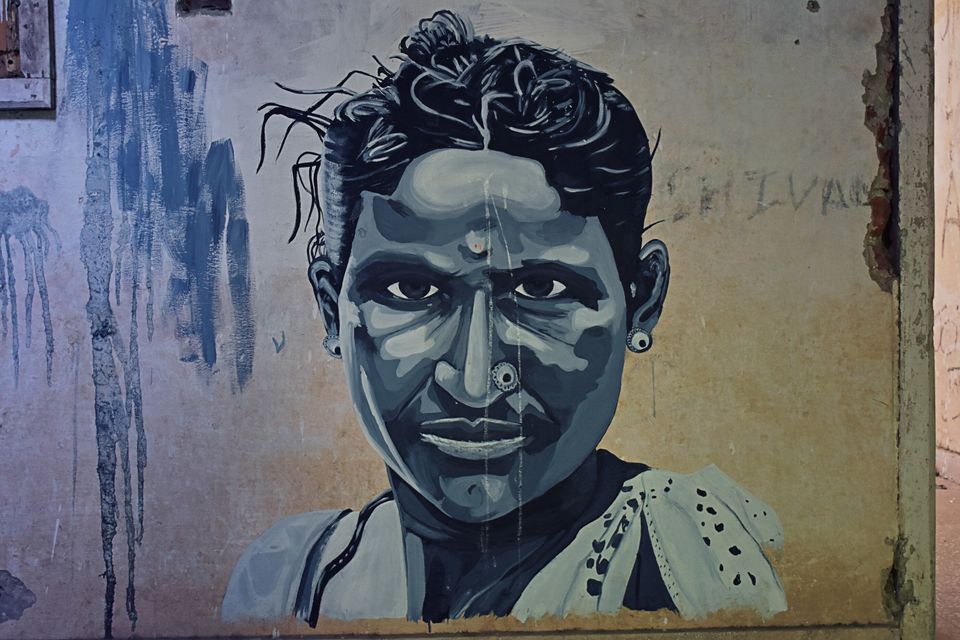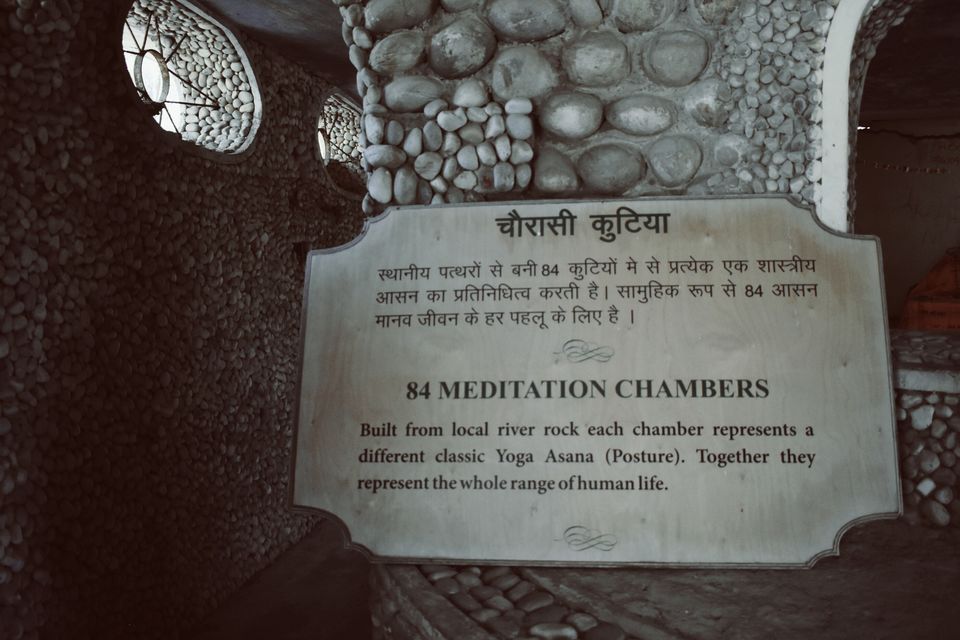 The Ashram is an impressive center in ruins sitting proudly complementing the silent rapids of the river Ganges. There are graffitis that justify the remnants of the past and so does the eighty-four meditation pods representing each aspect of the living beings.
You see, each place I travel to come with a thoughtful souvenir. For instance, when I first visited Dharamshala, I ended up devouring Dalai Lama's autobiography in a month. This way each place becomes a part of me, even if it's just a song. The Beatles Ashram just reminded me of those endless nights where I binge-watched David Lynch's videos on Transcendental meditation and how to achieve a sense of higher consciousness. It is not a philosophy and you don't need to be a yogi to perform it. Look it up, you'll find some interesting analogies that'd make you want to shoot those serotonin levels right up.
My friends who had sponsored this tour took us to Kunjapuri Devi Temple to capture a surreal sunset. Call me a child at heart, I'm still a sucker for sunsets and sunrises because more than romantic I think they are surreal and emit a sense of total control over the mind. Just when the horizon turns red, orange takes over followed by the silky line of gold where the sun snoozes into a deep sleep like a bright oversized parachute.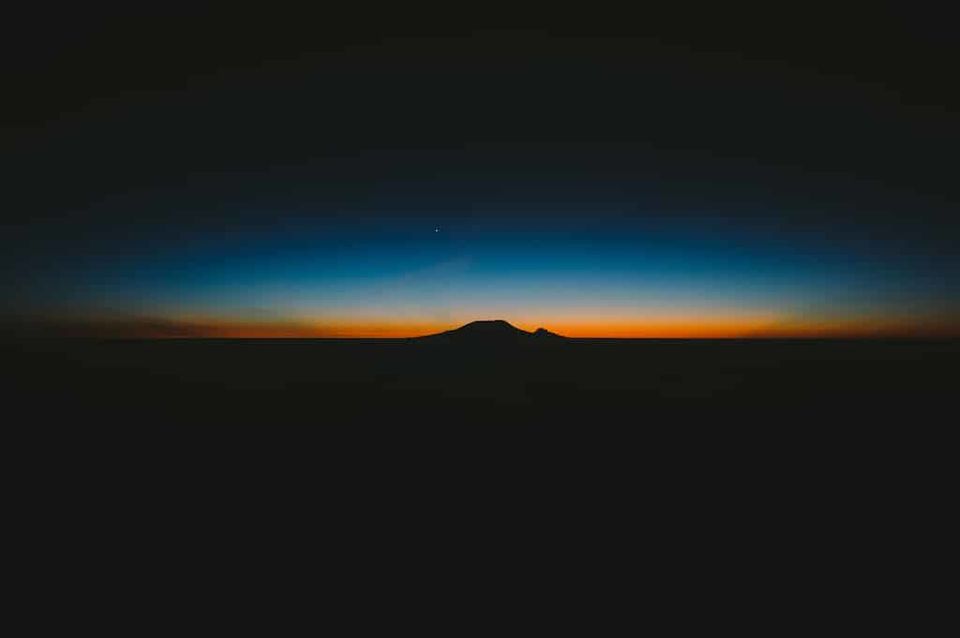 It's true, solitude comes in different hues.
Taking a cue from one of my several childhood overdoses, Bollywood has been on top of the list. Regardless of the story, intense or foolish, I used to cherish what great beauty India showcases, and the most interesting (in a non-sexual way) was the waterfalls. Next addition to my trip!
A steep trek to the waterfalls is totally worth killing your calf muscles, and you need to do this whenever you get a chance. It's beyond glorification, really. Neer waterfall is 5 km from the Laxman Jhula, home to two-tier natural pools with cold water gushing down a rocky cliff. Crowded or not, do it for the mind. Take a dip!
As long as we are talking mind, let me tell you Rishikesh as a city has a soul. Not many cities have souls. They do have people with unabridged wakefulness but never the city itself.
Growing up in a Gursikh family has been the work of a Trojan, but never really restrictive. To disperse this anomaly, I decided to take in all the religious family tours as a placebo but unfortunately, this did the same for me, spiritually. The next visit to the Vashisht caves in Rishikesh helped me exterminate this theory. Known for deep meditation, this meditative session was a stark contrast to my placebo and actually became an immersive mind-to-soul experience. Bang opposite to these caves lies a white sand beach perfect for yet another session of chill.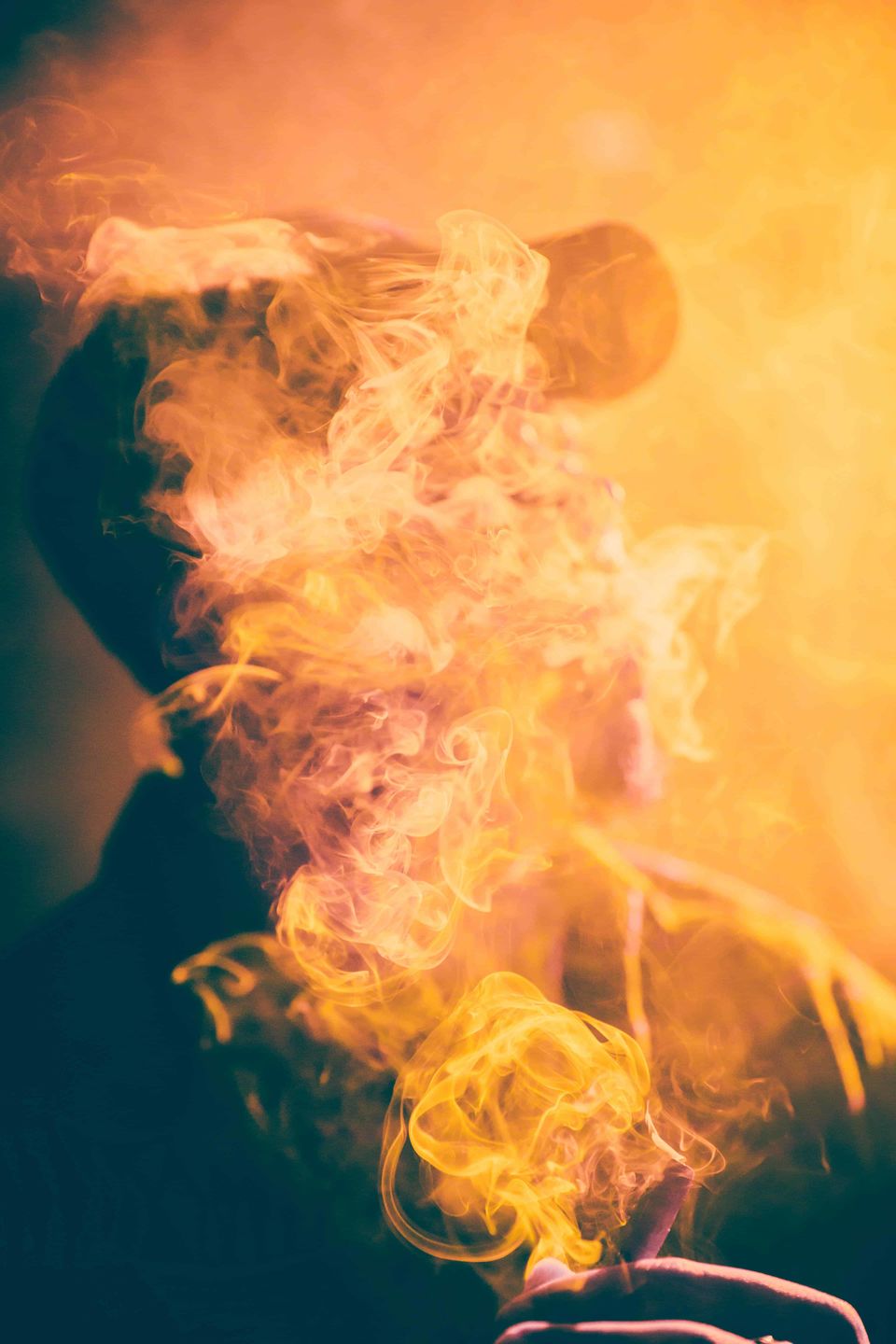 As intriguing as this trip was, Rishikesh opened its wide god-like arms to something much more than just history and ideologies wrapped in stupendous architecture. Have you ever traveled so hard that you ended up exploring a new place for yourself? Thanks to a friend's contacts, we trekked to Rudra huts in Tapovan area of the city. Unlike your classic mountainscapes, the setting felt more like a scene from the movie Avatar.
Amidst the forest, a vast lonely theater is lit up at night with fireflies and tiny disco balls streaming strobe lights. A waterfall channeled its route by the huts and formed three natural pools with water as clear as the untainted shards of glass. An otherworldly realm designed by nature and fashioned by the locals to ponder over the insignificance of your mediocre existence.
It was purely psychedelic.
In India, where there's nature, there's adventure. Rishikesh is a bag of mixed candies waiting to be consumed in different forms and more than spirituality and adventure; it's nature in its unadulterated brilliance.
Frequent Searches Leading To This Page:-
weekend trip to rishikesh, weekend holidays to rishikesh, weekend tour to rishikesh, weekend getaways to rishikesh, weekend holiday to rishikesh