Human beings are a part of nature and would naturally be their best selves surrounded by it. However, the convoluted lives we lead lead away from our true selves. It is no wonder then, that every few months, when we emerge from the din of cities and reach the heart of pristine valleys, gurgling rivers and soaring mountains we sense a feeling of calm settle in.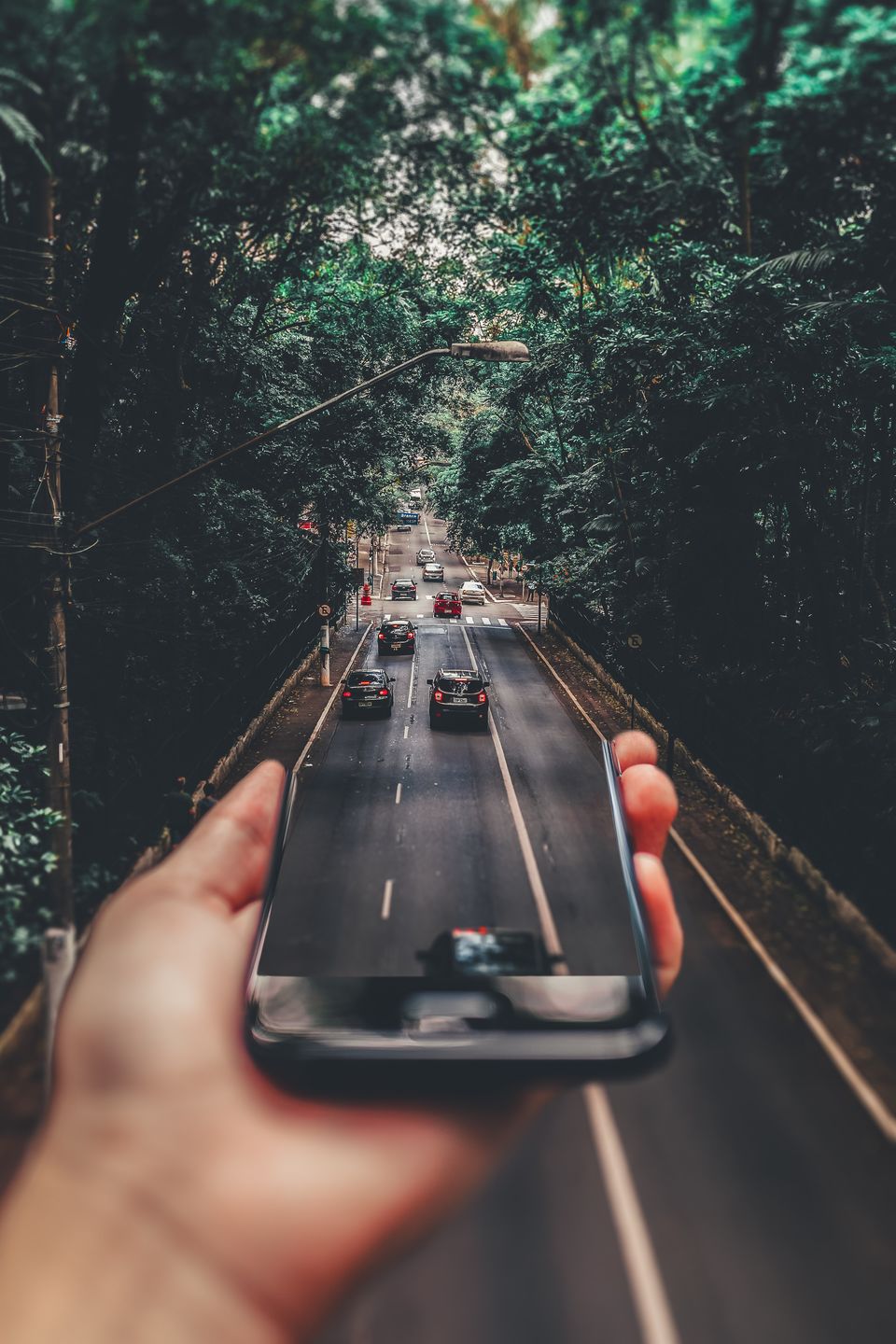 Trekking is one of the best ways to explore the wonders of nature. There's something very satisfying about using our legs to get to hard-to-reach places; it makes our destination all the more worth it. You need not scale a mountain if you're not up for it. Just pick a moderate or easy trek that you think you'd enjoy and set off to reconnect with yourself.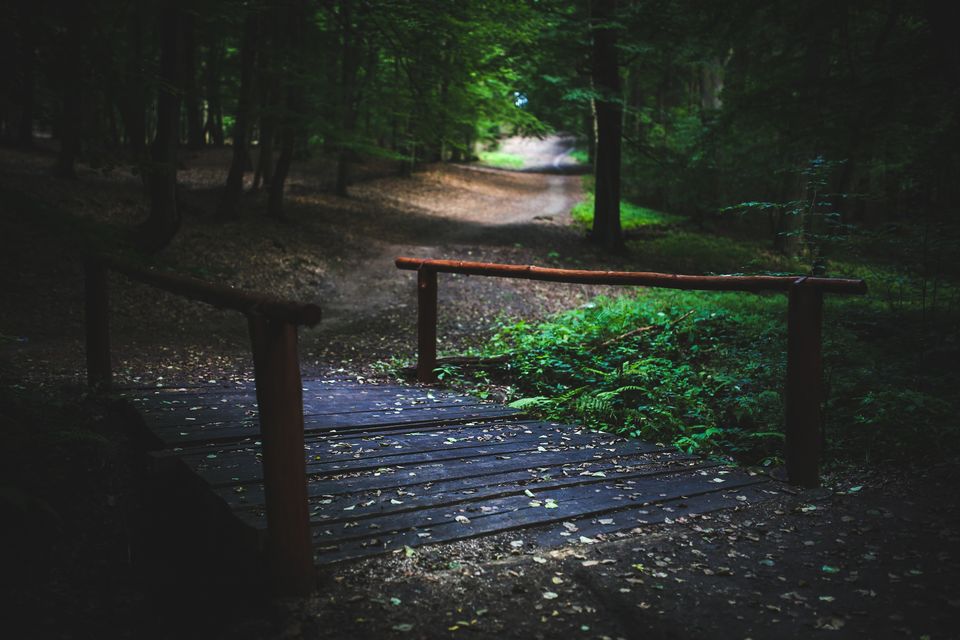 It's better to sign up with experienced guides though. Our bodies that are used to sedentary lifestyles will definitely protest, hence, trekking veterans will get you through rough patches and make sure you aren't going astray. A slip of a foot on rocky terrain could lead to problems, so it's safer to sign up with an experienced trekking agency such as Riding Solo as they prioritise your safety and comfort.

Go on then, take a look at which trek you'd love to go on:
Duration: Four to five days
Difficulty level: Hard
Best time to visit: May-June / September-October
Temperature: 12°C - 16°C
Highest Altitude: 14,350 ft.
The Indrahar pass is not an easy trek but is compensated by the other-worldly views that you will witness on the way. At a height of 14,350 feet, the Indrahar Pass is located on the Dhauladhar mountain range or the lesser Himalayas as it is known. You won't be thinking it's lesser in any way when you're scrambling over boulders to get to the top though.
The journey starts from McLeod Ganj to Triund through dense forests filled with rhododendron, oak and deodar trees. Walk with the chirping birds and dappled sunlight underneath trees to get to the lush green meadow of Triund.
From the Triund hill continue on to Laka Got, situated on a small slippery glacier slippery that tricky to navigate through. After greeting the bleating mountain goats there, it's three to four hour uphill climb to Indrahar pass. Here you will stand panting but beaming at the sacred peak of Mani Mahesh Kailash and the snow-covered Pir Panjal Range shimmering in the sunlight.
Duration: Two days
Difficulty level: Easy
Best time to visit : Summers and winters
Temperature: 25℃
Highest altitude : 4,710 ft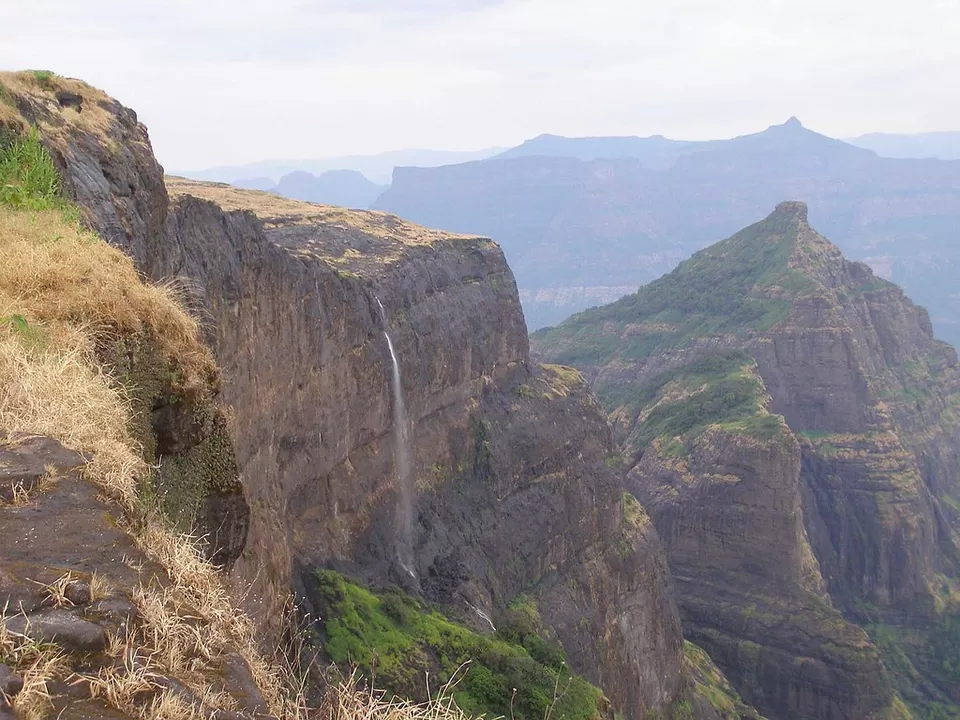 This one is a perfect weekend trek with an interesting mix of ancient history, culture and adventure. Harishchandragad—a fort in Ahmednagar district, Maharashtra, has withstood the test of time with its origins dating back to the 6th century. The fort finds mention of it in ancient puranas as well.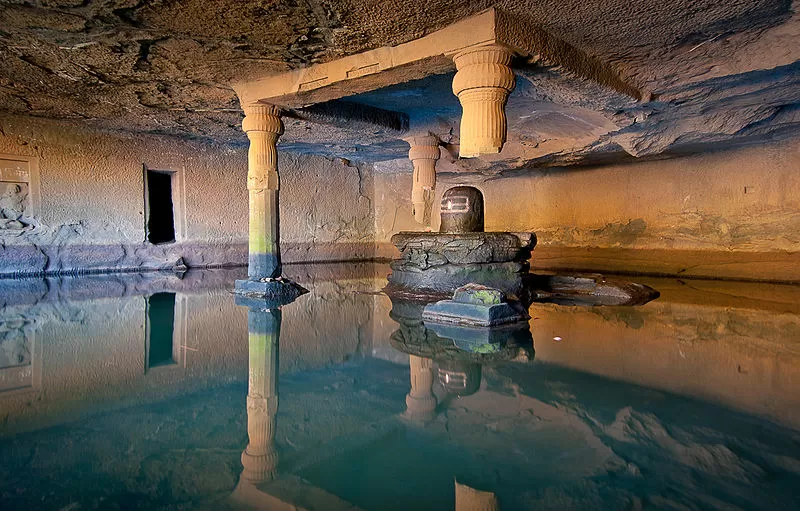 Trek through winding rocky trails to reach the top of the fort, known as Taramati peak, to catch the sunrise. The area is full of natural caves, some holding within their dark recesses, idols of Hindu deities. Climb to the top of Konkan Kada, to watch cottony clouds float by.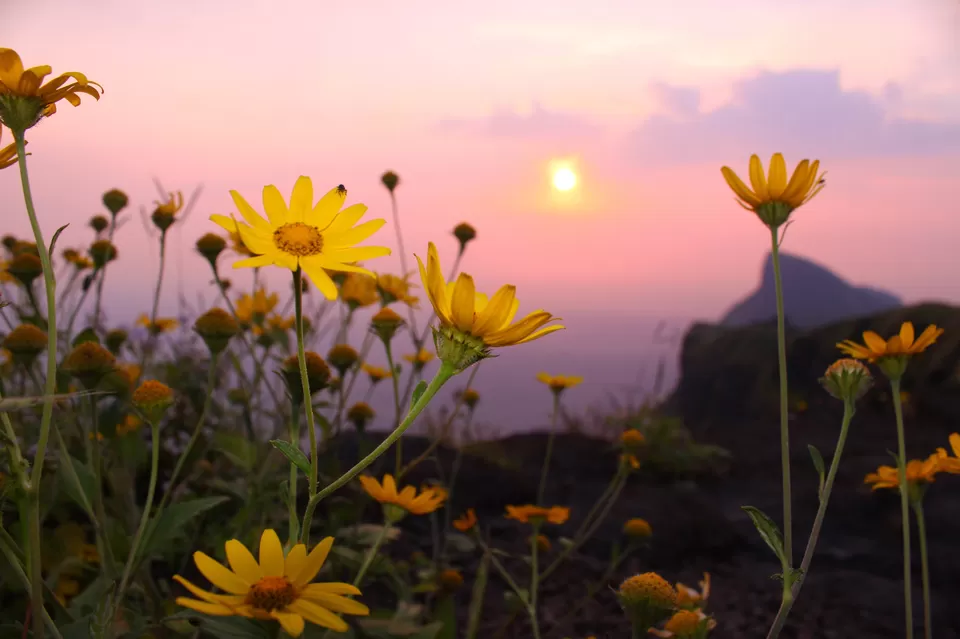 Duration: Seven days
Difficulty level: Moderate
Best time to visit: July - August
Temperature: 17°C - 20°C
Highest altitude: 13,800 ft.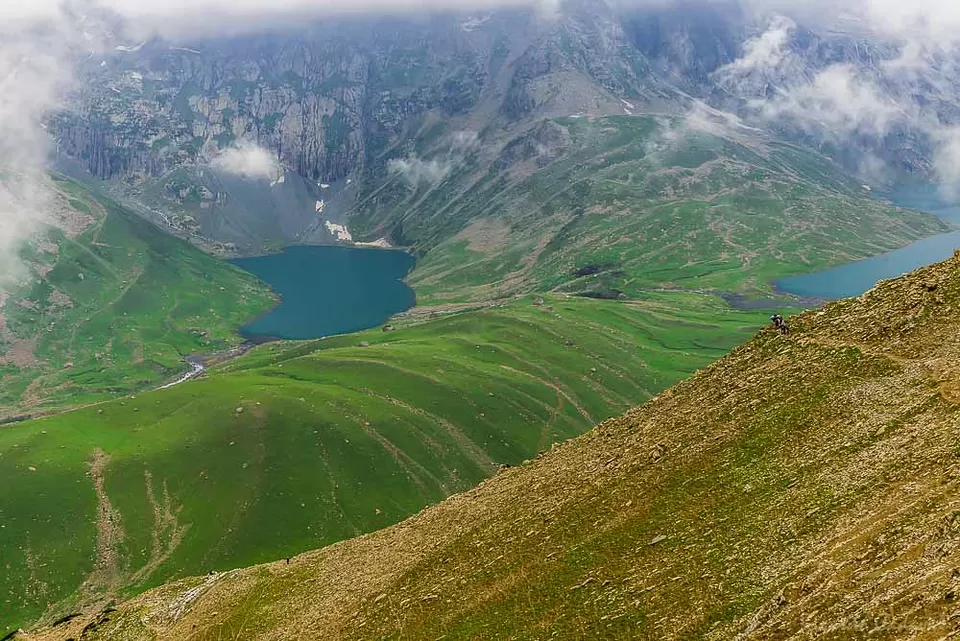 Kashmir, or 'heaven on earth' as we know it, hasn't earned this accolade for no reason. The main attraction of this trek is its glorious alpine lakes with its crystal-clear waters. Say hello to the grazing flock of sheep on Nichnai meadow.
Ascend to Vishnusar lake and then to its sibling lake Krishansar lake with their cool, calm waters reflecting the panoramic view of the snow-capped mountains above. You'll see nature come alive with the snow feeding the lakes and ice slowly dripping into the water bodies. Camp near Gangbal to listen to the sound of water lulling you to sleep.
Duration: 10 days
Difficulty level: Hard
Best time to visit: April - May and September - November
Temperature: 6°C - 18°C
Highest altitude: 15, 100 ft.
You should be incredibly fit before you attempt the Goecha La, which is both strenuous and rewarding. Goecha :a loosely translates to 'understanding the ridge', which you will, once you set foot in these higher altitudes. The trek begins from a quiet little hamlet called Yuksom.
Yuksom paves the way to lush green Sachen with its luxurious forests blooming with rhododendron. It's a paradise for photographers, especially owing to play of light and shadows. Cross the gushing Prek Chu river and hike uphill till Bakhim to do some souvenir shopping and gorge on steaming hot maggi.
As you trek from Bakhim to Tshokha, an old settlement made up of Tibetan refugees with several wooden houses built years ago, you'll catch glimpses of several snow-clad mountains such as Mt. Pandim (6691 m), Mt. Kabur North (7338 m) and Mt. Kumbhakarna (7710m), among many others.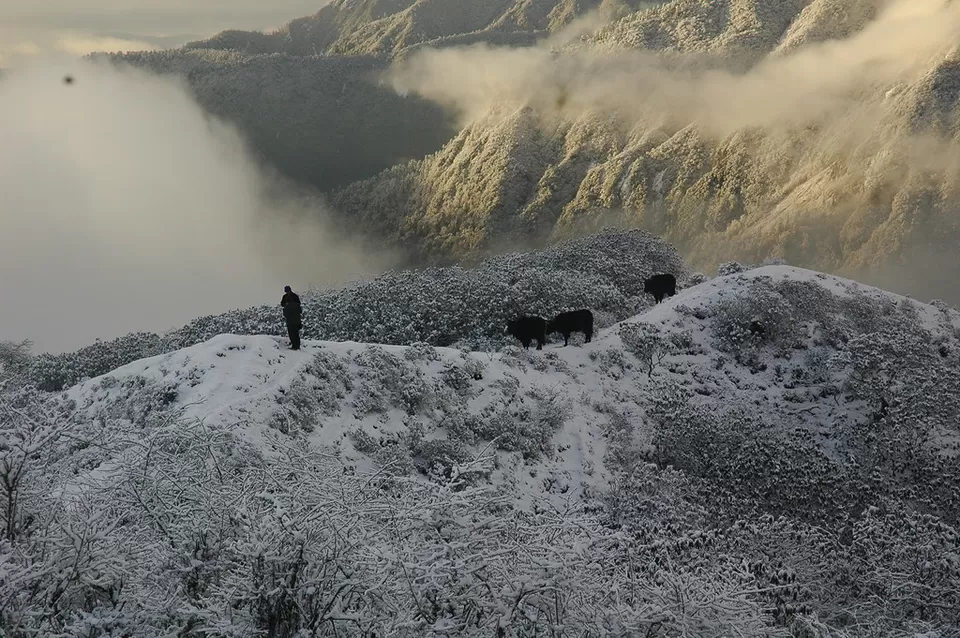 The trek to Dzongri top is tough one but keep in mind the view from Dzongri top and beat on. The view from Dzongri top with the pristine white Kanchenjunga range spread out before you, will re-energise you.
Enjoy the clear night skies and the fantastic display of stars splayed around in the sky from your campsite. From here it's onward to Goecha La. The soaring view of Mt. Pandim and Mt. Tenzing Khang will make you see the majesty of the Himalayan ranges, the mysteries it holds and the beauty it exudes. Watch the sun rise over Kanchenjunga and turn the white snow a warm golden.
Duration: Four days
Difficulty level: Moderate
Best time to visit: June to August
Temperature: 6°C - 18°C
Highest altitude: 14,035 ft.
The Hampta Pass joins the Kullu valley and Lahaul valley at a whopping height of 14,100 ft. Manali with its range of activities such as paragliding, rappelling and even some relaxing trout fishing has this trek on offer which will get the ol' adrenaline pumping.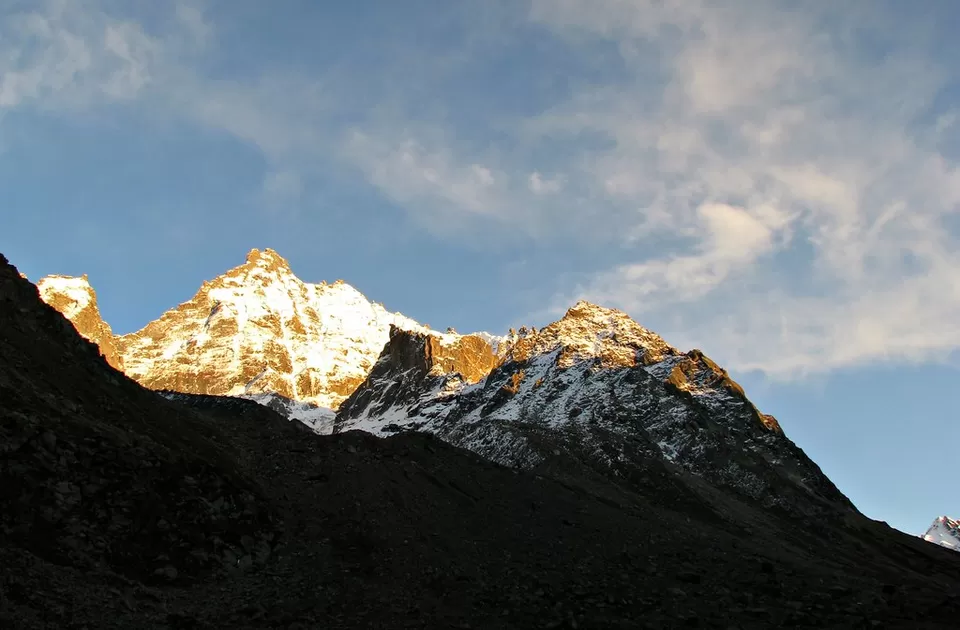 The hike offers a variety of landscapes for you to experience – everything from the verdant rolling meadows, gushing, forceful rivers, rocky mountain terrains as well as soft white snow for you to play around in. There are dense forests you'll be walking through to the song of birds as well as icy glacial streams that spill over under rickety wooden bridges. The trek reaches its zenith at 14,100 ft. at the top of Hampta pass with views that'll stay with you.
Duration: Two days
Difficulty level: Easy
Best time to visit : Summers and winters
Temperature : 10°C - 20°C
Highest altitude : 9,450 ft.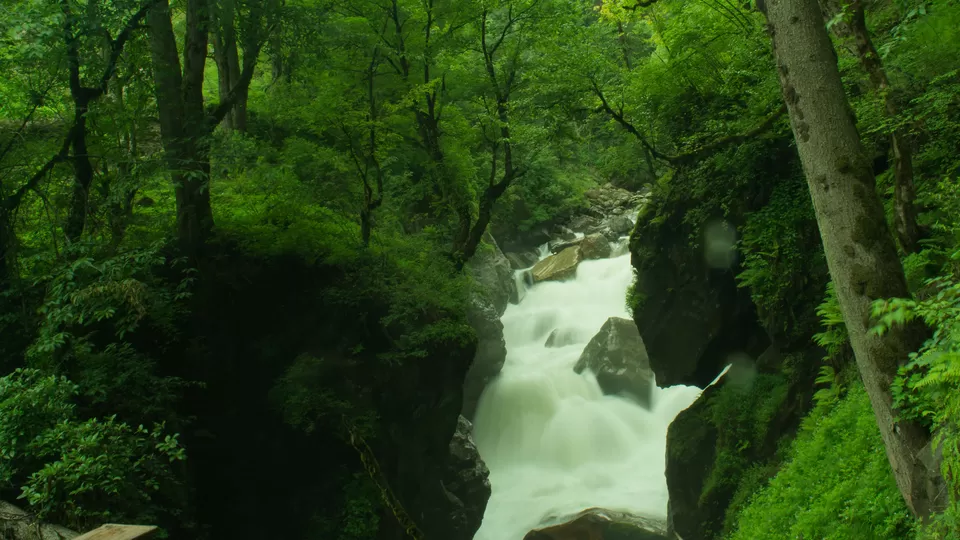 At a lofty height of 3000 m, Kheerganga, the last inhabited village on the edge of Parvati valley is the perfect weekend trip to leave your mind and body rejuvenated. Surrounded by snow clad mountains and lush green valleys, the trek is a visual treat to you forget your sore legs.
Interact with locals and get a glimpse of the simple life. Climb the peak and be greeted by the mystical hot water springs. Luxuriate in its natural warmth and look down from 13,000 ft. at floating fluffy clouds and white, pristine mountains. It'll beat any Jacuzzi hands down.
Duration: Seven days
Difficulty level: Moderate
Best time to visit : April- June and post-monsoon between September- December
Temperature : Day time - 8°C-15°C / Night time - (-5°C-3°C)
Highest altitude : 12,000 ft.
The beauteous Har Ki Dun in the Garhwal mountains has a number of attractions that will enchant you, but the two most prominent attractions are its veritable treasure of untamed nature and links to mythology.
The ideal time to visit Har Ki Dun is in summer interspersed with bouts of rain as you walk through the cedar and pine adorned forests with beads of rain droplets clinging to their leaves, a world in each suspended droplet. Pink rhododendron, orchids and other flowers are vivid colours blooming against vibrant green. Bird watchers should get their telescopes along to catch some sights of rare birds.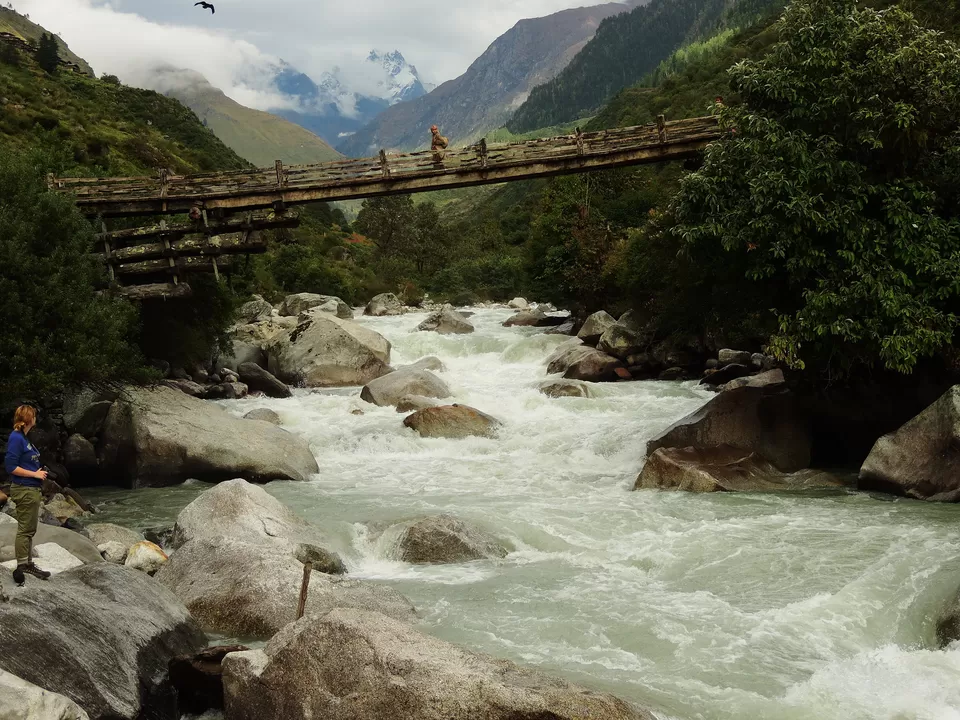 The valley is called the 'Valley of Gods' because it is believed that the Pandavas used the same route via Swargarohini, a mountain that is part of the Garhwal range to ascend to heaven. Stop a moment at the foot of Har Ki Dun to gape at a Shiva temple with its trident high up in the sky. Savour the magnanimity of Bandarpoonch, Blackpeak and Swagarohini.
Duration: Two days
Difficulty level: Easy
Best time to visit : From March to October
Temperature : 12°C - 16°C
Highest altitude : 9,350 ft.
If you're not up to climbing all the way up to Dhauladhar range, this trek will take you up to a comfortable height in Triund where you can admire the majestic Dhauladhar range on one side and the green Kangra valley on the other.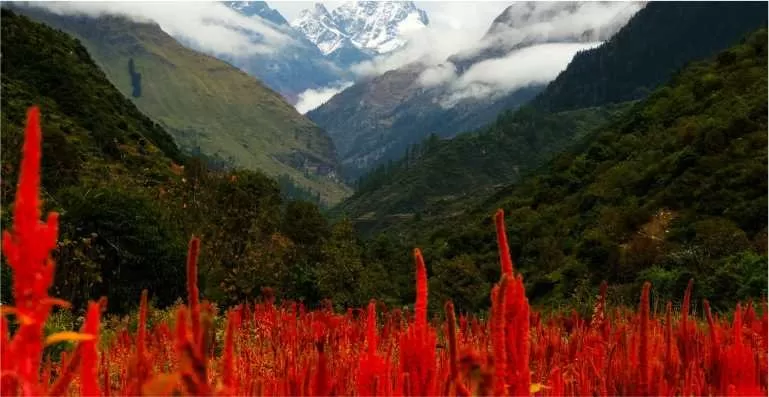 Triund has rolling green meadows and gushing waterfalls which will make your heart sing. Watch the sunset on a grassy spot near your camp as the golden rays fall over the snow-capped Dhauladhar range and nightfall brings out twinkling stars for you to sleep under.
Now all you need to do is book the trek you'd like to go on at Riding Solo, pack your bags and lace up your shoes to make some memories to last forever.
What is the most fantastic trek you have been on? Tell us all about it here on Tripoto!