Despite being obsessed with Japan, my idea of the country was always limited to neon lights, quirky establishments, polite people and the revered Mount Fuji. However, it was only while planning a month-long trip to my favourite place in the world that I chanced upon the Japanese Alps. Yes! The central island of Honshu has several long stretches of Alpine peaks that bisect its dagger-like shape. I was intrigued and unlike most travellers, I decided to spend a week in the sublime mountain towns of Hakuba and Matsumoto, both of which are located in the Nagano Prefecture. Considering the beautiful memories that I brought back home from these resorts, I can say with a lot of confidence that the Japanese Alps are as glorious, if not better than their European counterparts.
My love for Hakuba can be gauged by the fact that I extended my stay in this mountain retreat just so that I could soak up its pristine beauty and revel in doing nothing. A tiny village in the Kitaazumi District of Japan, Hakuba is famed for its ski runs, so much so that it was the host of the 1998 Winter Olympics. With lush meadows, dense conifers and arresting views of snow-capped peaks, this Nagano Valley resort majorly caters to tourists, even during the summer season. If you are someone like me, you could get lost in Hakuba's winding roads and forests, read a book and watch Netflix in the warm embrace of your chalet or simply relax and rejuvenate in one of the many 'Onsens' (hot springs) lining the hamlet.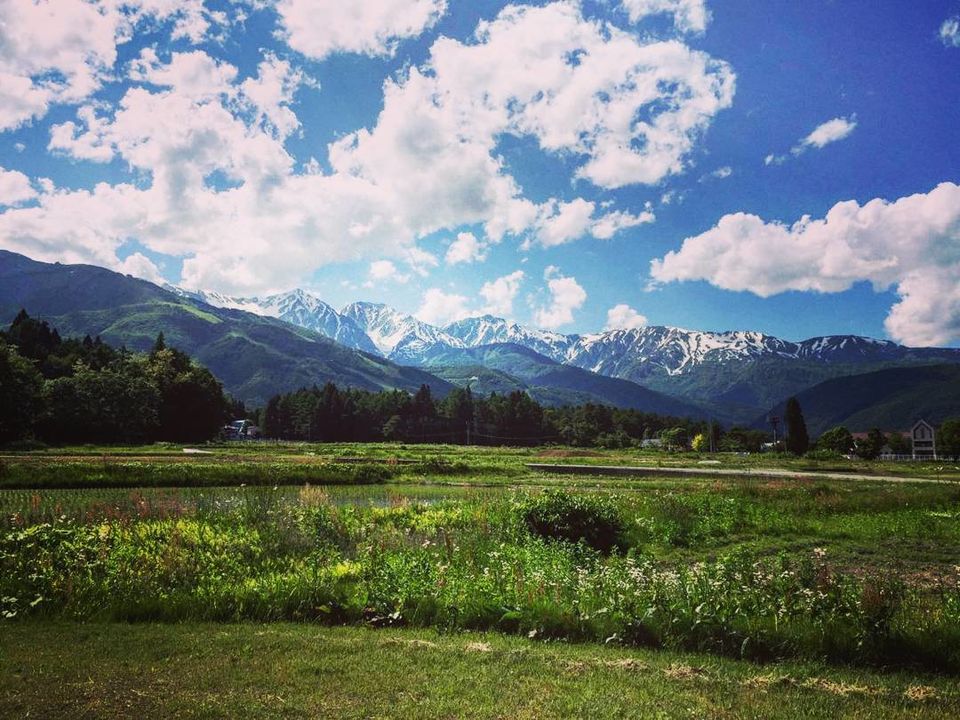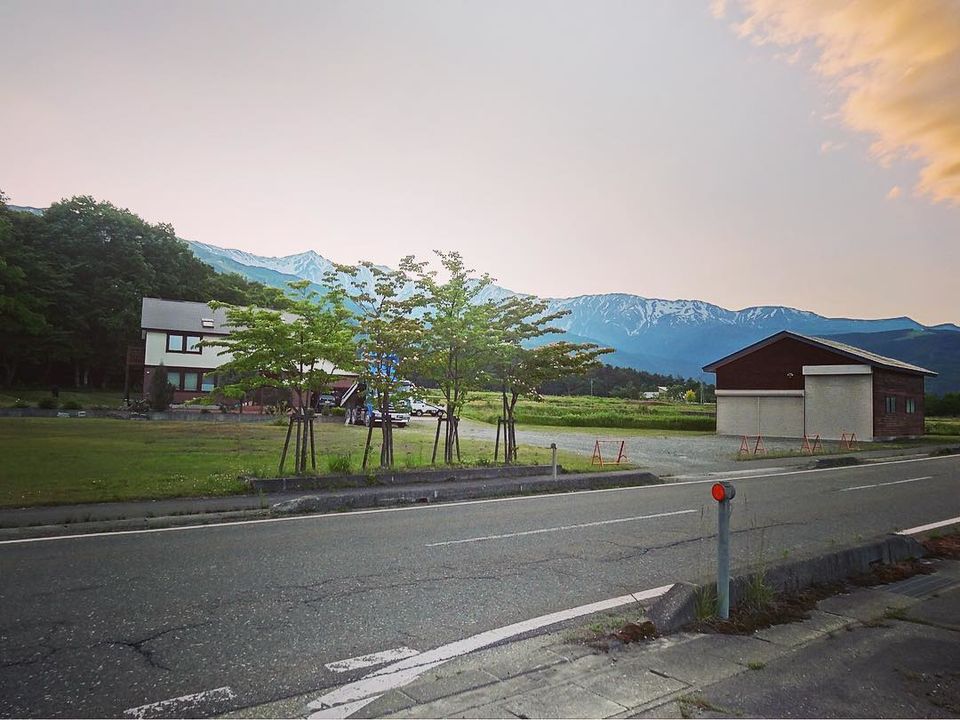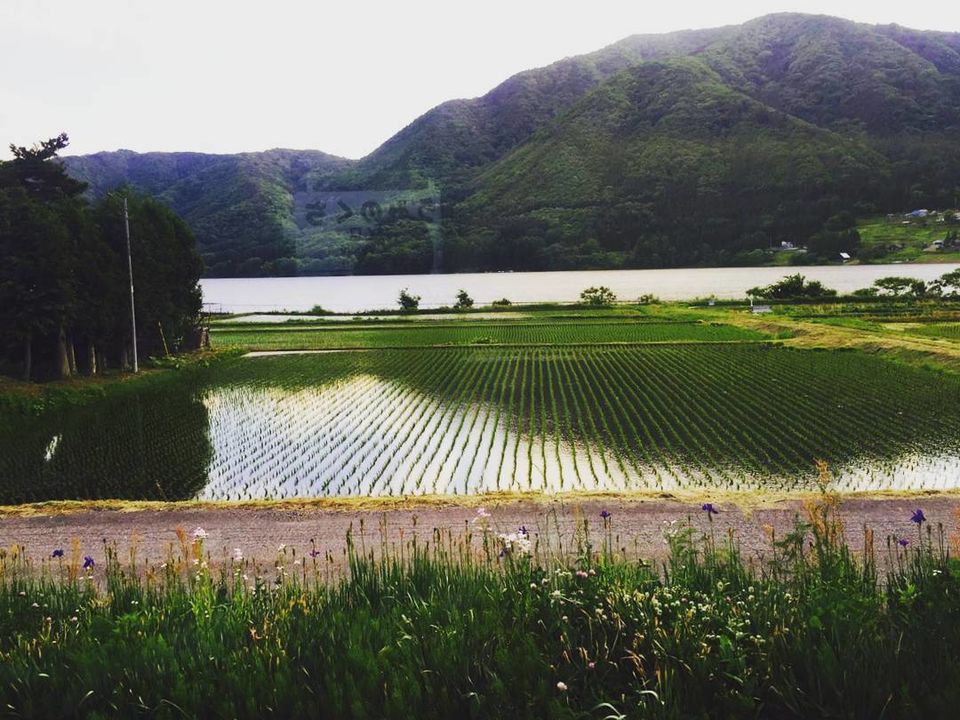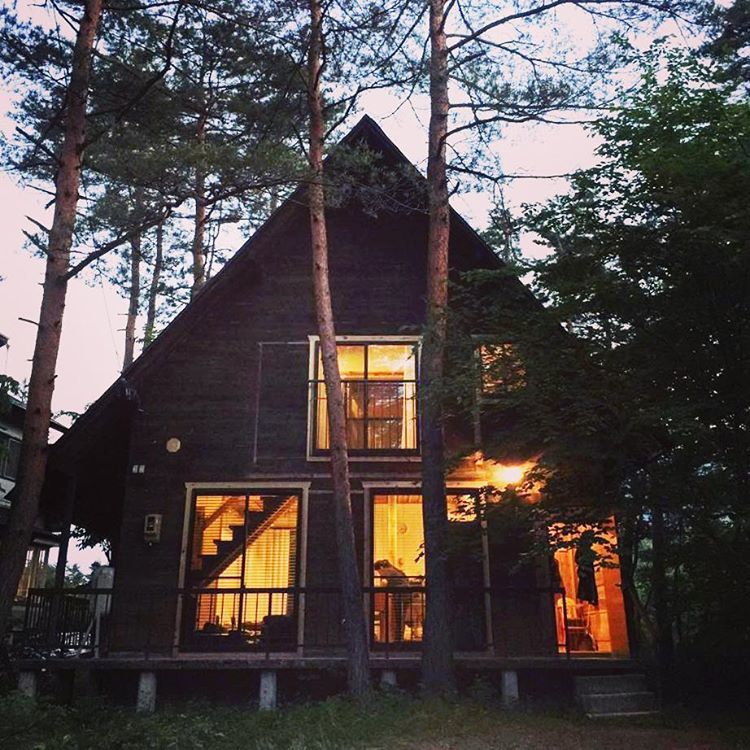 The most interesting places to see in Hakuba are all ski-resorts. You can explore these icy idylls even if skiing does not interest you in any way whatsoever. If you are visiting during the warmer months, atmospheric treks are in store for you:
The most famous ski-resort in Japan and supposedly the largest, Happo One graces the eastern front of Mount Karamatsu and played host to several important events in the 1998 Winter Olympics. With absolutely breath-taking views of the Japanese Alps, a ski-area of 23000 metres, 23 lifts including a Gondola and as many as 13 trails, Happo One is truly an icy adventure of a lifetime. There is also a Happo Banks Snowpark for avid snowboarders. The resort is accessed by a 5 minute long fixed-route bus along the Sarukura Line from Hakuba town. A regular single day ticket should come for 5000 Yen.
Yet another popular place for skiing, sledding and snowboarding in the Japanese Alps, the Goryu Ski Resort is located right at the entrance of Hakuba. With 16 courses, 13 lifts including a gondola and a 1000 metre vertical drop, Goryu shares a common lift pass with the Hakuba 47 Ski Resort. There are several eateries including a Subway, a noodle bar, a frozen yogurt shop and a restaurant offering panoramic views of the mountains. Opened in 1950, Goryu also has some sleeping facilities for visitors who intend to stay overnight.
One of the smallest ski resorts in the Japanese Alps, Hakuba 47 is centred around the concept of 4 seasons and 7 days of the week. It has some 80 acres of ski runs and 6 lifts and is not the best place for beginners owing to the scarcity of green terrain. The views of snow-capped peaks from the north facing slopes, however, are magnificent. Since the base has no accommodation facilities, you could either stay at Goryu, which shares a lift pass with this resort, or Happo. Hakuba 47 is approximately 5 kilometres away from the Hakuba train station.
Getting There:
Take a bullet train (Asama Shinkansen) from Tokyo to the Nagano station and hop on to one of the hourly Alpico buses that will take you to Hakuba. A more exciting way of getting to the village is by virtue of the Tateyama Kurobe Alpine Route.
Matsumoto is a lot more touristy when compared to Hakuba as it is the second largest city in the Nagano Prefecture. Home to one of the oldest castles in the country along with some excellent shrines and museums, it morphs into a cherry blossom heaven during the months of March and April. While it is more of a university town, the traditional edibles available in Matsumoto, especially the 'Soba noodles', are loved by locals and travellers in equal measures.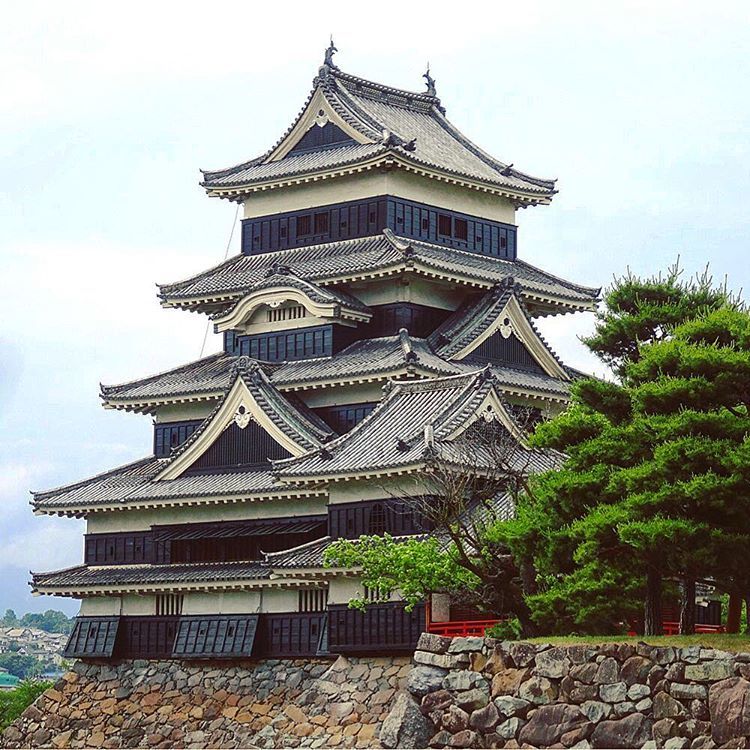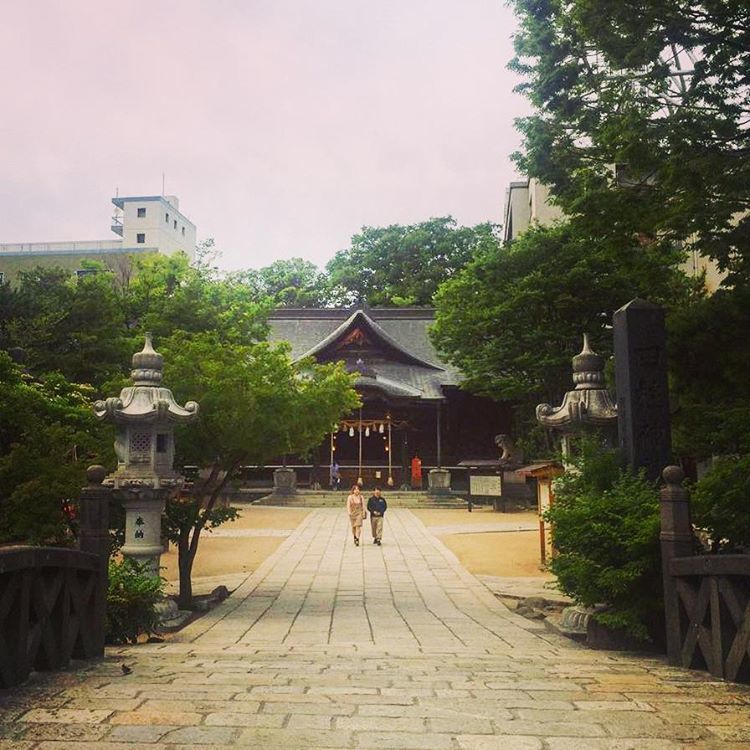 Matsumoto was a side trip for me because I prefer staying in quieter and more scenic places like Hakuba. During my tryst with this 'Special City', I came upon remarkable sights that will stay entrenched in my memory till I die. I had such a whale of a time discovering Matsumoto's gems, that I can't wait to go back:
Fondly referred to as the 'Crow Castle' because of its black exterior, Matsumoto Jo (Jo: Castle in Japanese) is one of the oldest castles in Japan and continues to remain in its original state. With six elaborate floors and a hidden storey for Samurais, it dates back to the 16th Century and is a treasure of the Naganao Prefecture. While the wooden interiors of the 'Jo' are impossibly beautiful and the relics are interesting, you will have to climb some extremely steep stairs without footwear. The admission fee is around 600 Yen and the fortress and its gardens are open from 8:30 am till 5 pm. Constructed by Ishikawa Kazumasa and his son Yasunaga, it is a 15 minute walk from the Matsumoto Station. Visit during the Cherry Blossom season for some exceptional views.
The Matsumoto City Museum of Art was inaugurated in April 2002 and is a paradise for contemporary art. The entrance in itself is quite striking given the colourful installation by celebrated local artist Yayoi Kusama. Centred around the themes of Communication, Learning, Representation and Appreciation, this museum features maestros from Matsumoto along with those whose works have derived inspiration from the Japanese Alps. The museum is a 10 minute walk from the Matsumoto Station and is open from 9 am to 5 pm. The entrance fee is around 400 Yen.
The Kaichi School is the oldest elementary school in the country that was constructed sometime around the 19th Century and is now a cultural property in Japan. A reconstructed Giyofu (Western) style wooden building with two floors, Kaichi is home to some precious documents pertaining to Japanese history and educational material that goes back to the Edo era. The many oriental elements such as dragon carvings that dot its facade are impossible to miss. The museum is open from 9 am till 5 pm and adults will have to pay an admission fee of 500 Yen.
A shopping street lined with the most exquisite antiques you can lay your hands on in Japan, Nawate Dori is the perfect embodiment of the historical town of Matsumoto. With more than 50 shops, some of which also sell candy, savoury snacks, soba noodles and traditional fashion, this alley is worth walking around owing to its proximity to the Matsumoto Castle and the train station (5 and 10 minutes respectively). There's also a cute bakery if you're hungry.
A tiny and rather inconspicuous Shinto shrine in Matsumoto, Yohashira is an all-wooden structure and is home to fascinating stone sculptures of mighty lions and warrior frogs. Apart from being a striking religious site that attracts both tourists and locals in large numbers, Yohashira is also a good place to buy pretty souvenirs that will serve as reminders of your trip to Matsumoto. It is only a few minutes away from the Castle and is adjacent to Nawate Dori.
Getting There:
The JR Azusa Limited Express will bring you from Tokyo's Shinjuku Station to Matsumoto in around 2.5 hours. Expect to pay 7000 Yen for a reserved seat. Local trains along the Chuo Line are definitely cheaper but a lot longer with several transfers. Alternatively, 2 hour long local trains along the Oito Line connect Matsumoto and Hakuba.