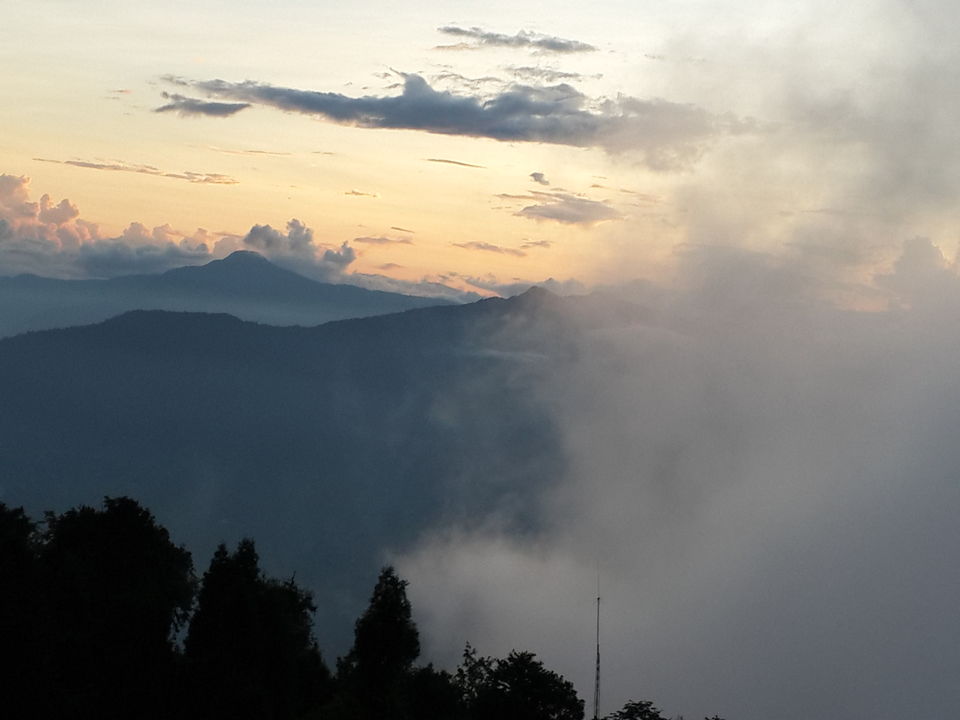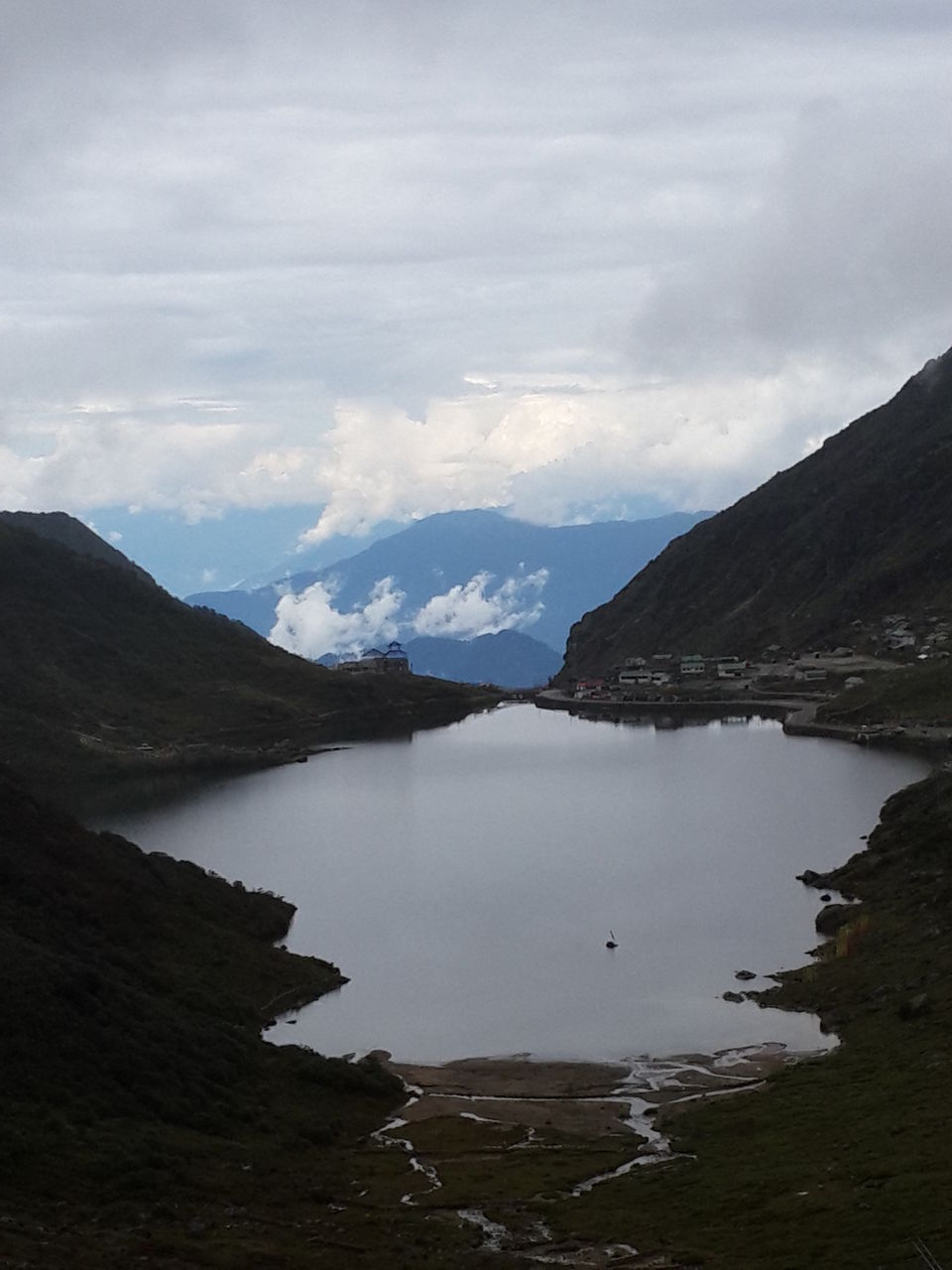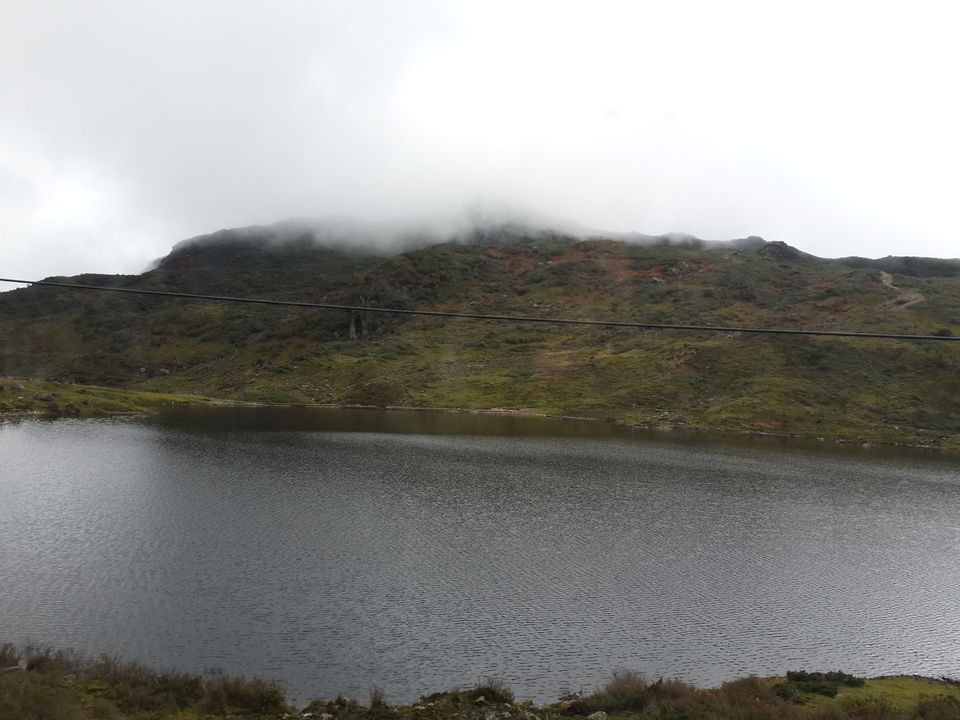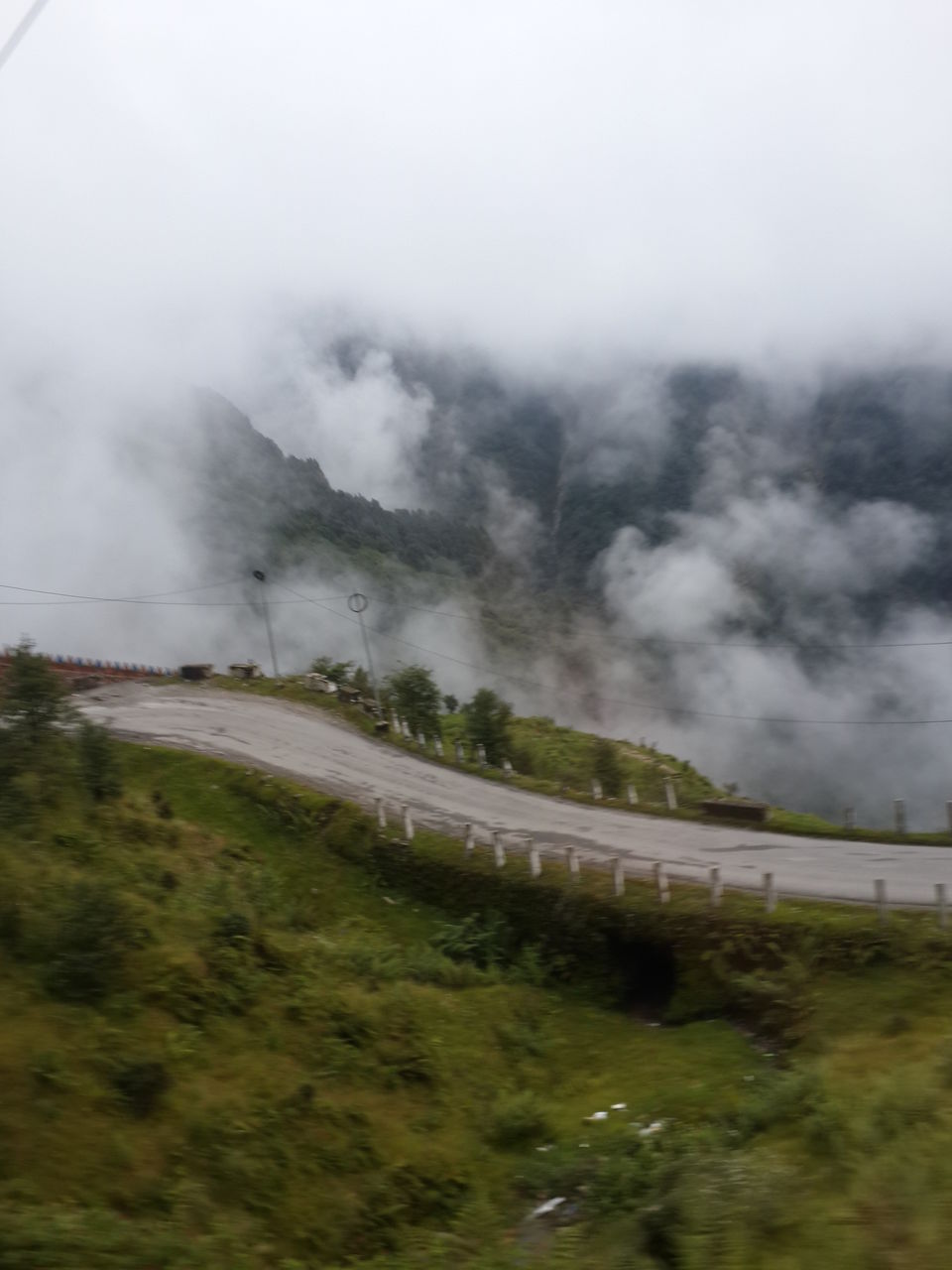 With Nepal to the west, China's Tibet Autonomous Region to the North, Bhutan to the east and Indian state of West Bengal to the south, Sikkim is bordered by a different country on each of its side. The name of the state is believed to be a reference to the palace built by the state's first ruler, Phuntsog Namgyal (It is a combination of two Limbu words- 'Su' which means new and 'khyim' which means house or palace. Bagdogra is the foremost place one needs to reach, if you are traveling by air, to travel further into Sikkim. The three hour journey from Bagdogra to Gangtok is filled with picturesque locations.
The first day passed in a jiffy since we reached the hotel in the evening and didn't have much time to do anything. We were well rested on our first morning in the city and put on our traveling shoes, ready to explore.
Our first stop was Rumtek Monastery. Another name for Rumtek is Dharma Chakra. We visited the New Rumtek Tibetan Monastery. About a kilometer ahead was the Old Rumtek Monastery. It was constructed in 1961 and was built near a lake, which is long gone now. There is a major dance festival which takes place in this monastery twice a year. The monks perform the dance, initially inside the monastery for seven consecutive days and outside since the eighth.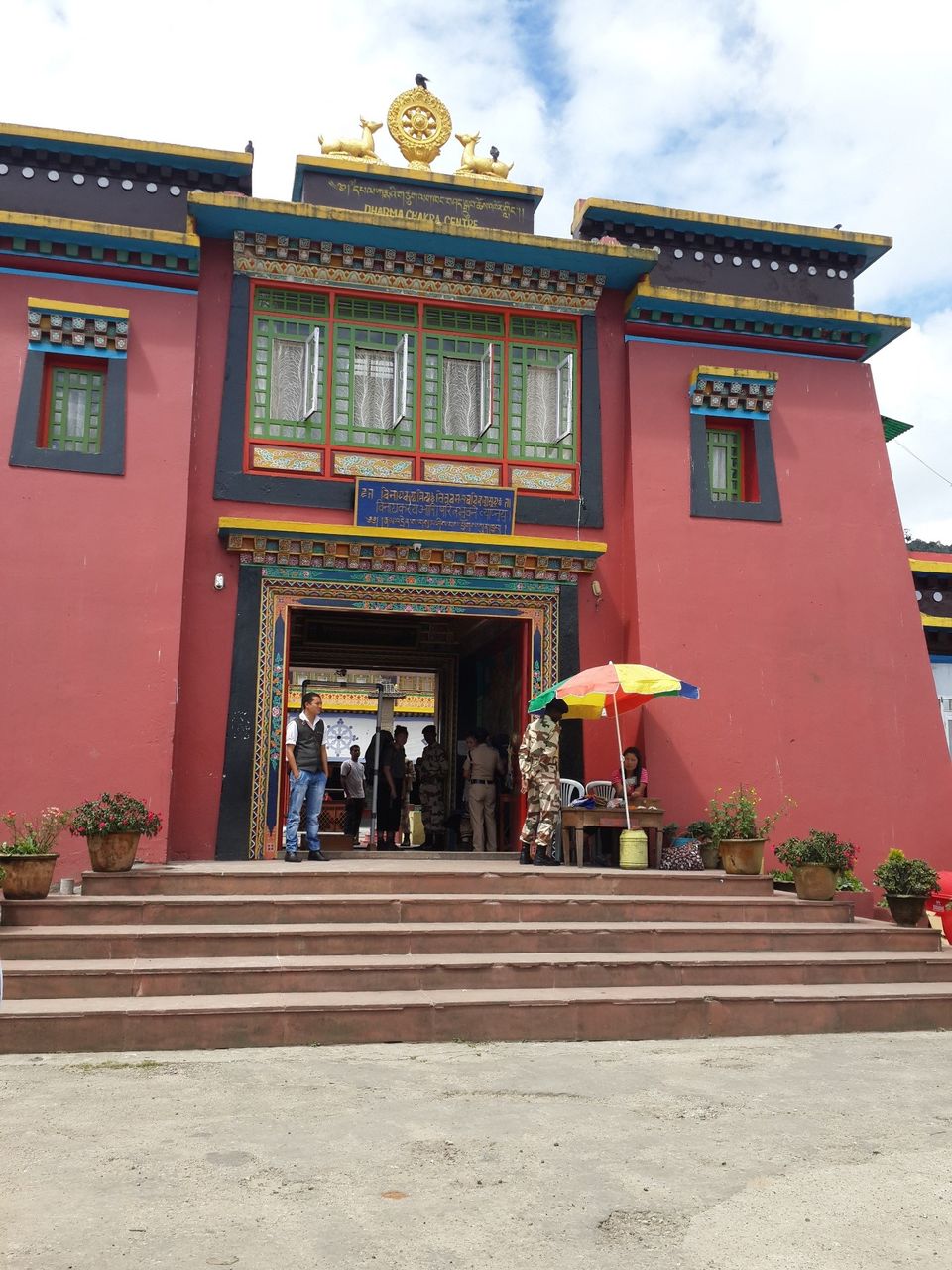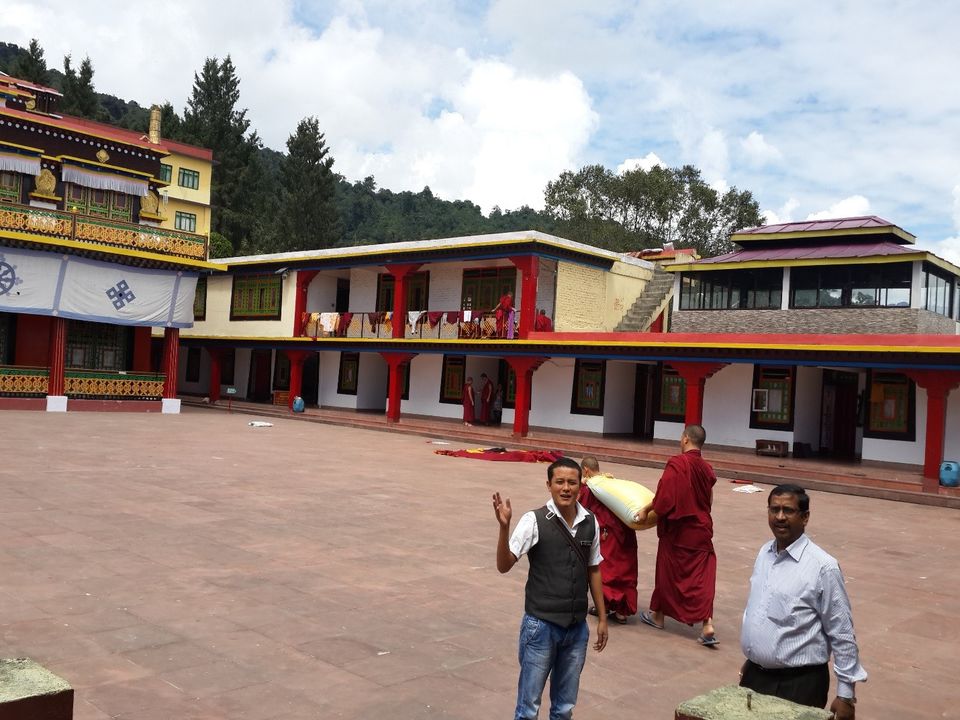 Rumtek Monastery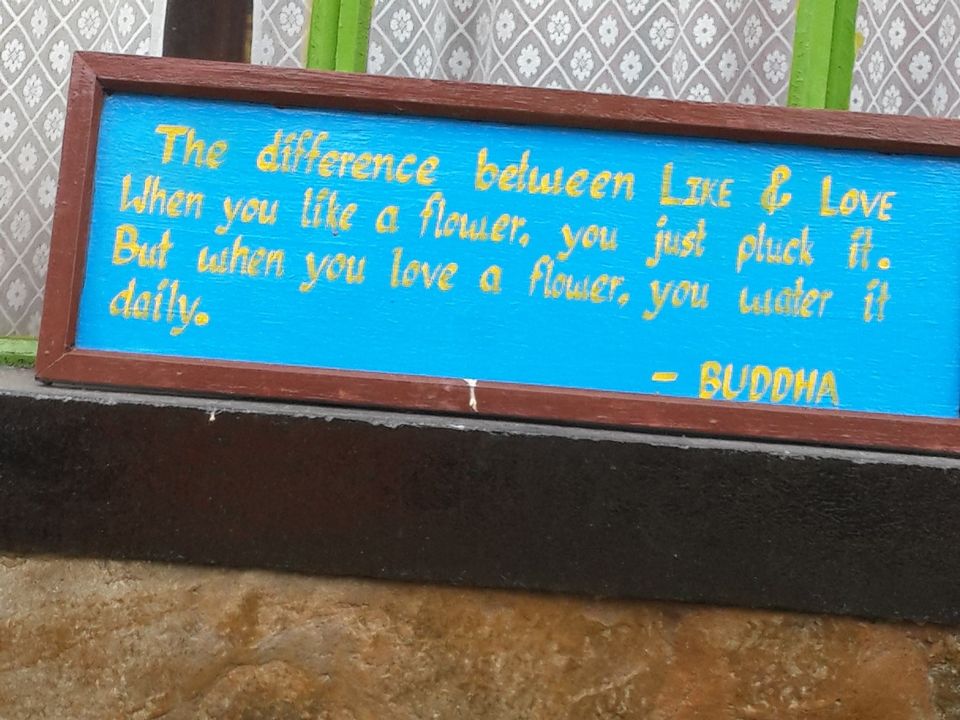 Wise words by The Great Teacher
Dharma Chakra Centre
Our next stop was 24 Km from Gangtok- the Dharma Chakra centre.
This monastery is a glorious tribute to the best in Buddhist arts and workmanship among a treasury of unique arts and architecture found in the world.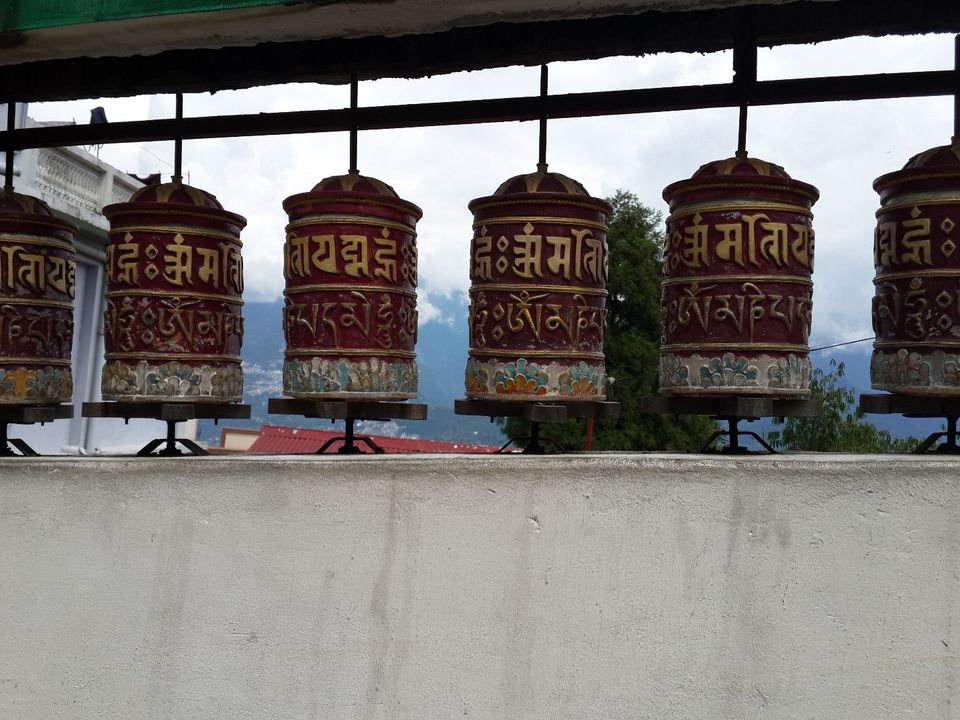 These are the Dharm Chakras. In popular belief, it is said if you each of them once in continuity, you recite 100 million mantras.
After visiting Rumtek Monestry, we visited Do-Drul Chorten, which is a huge stupa located at a short distance from the Research Institute of Tibetology and on a hillock. The Chorten Stupa is marked by a golden top dome. This golden top can be seen from various places in Gangtok.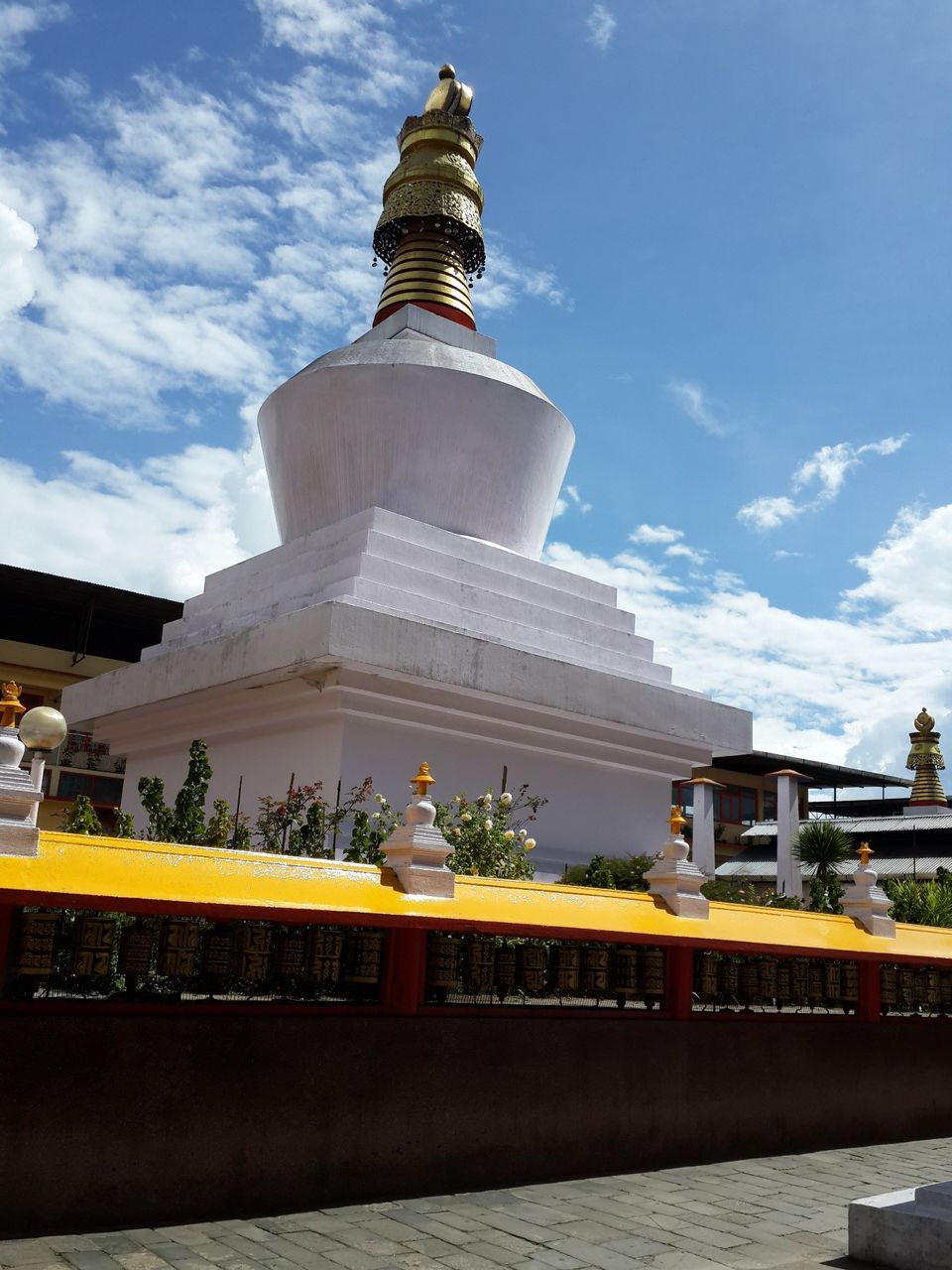 It is believed that this entire place was once haunted by evil spirits and many people who wandered around this place became victims and died. Later a very respected and celebrated lama of Tibet, Trulshig Rinpoche, who followed Nyingma Order of Buddhism came to this place for hermitage. He built this stupa in 1946 to drive away the spirits. The deity enshrined on top of the chorten stupa is known as Dorjee Phurpa or Vajra Kilaya.
Namgyal Institute of Tibetology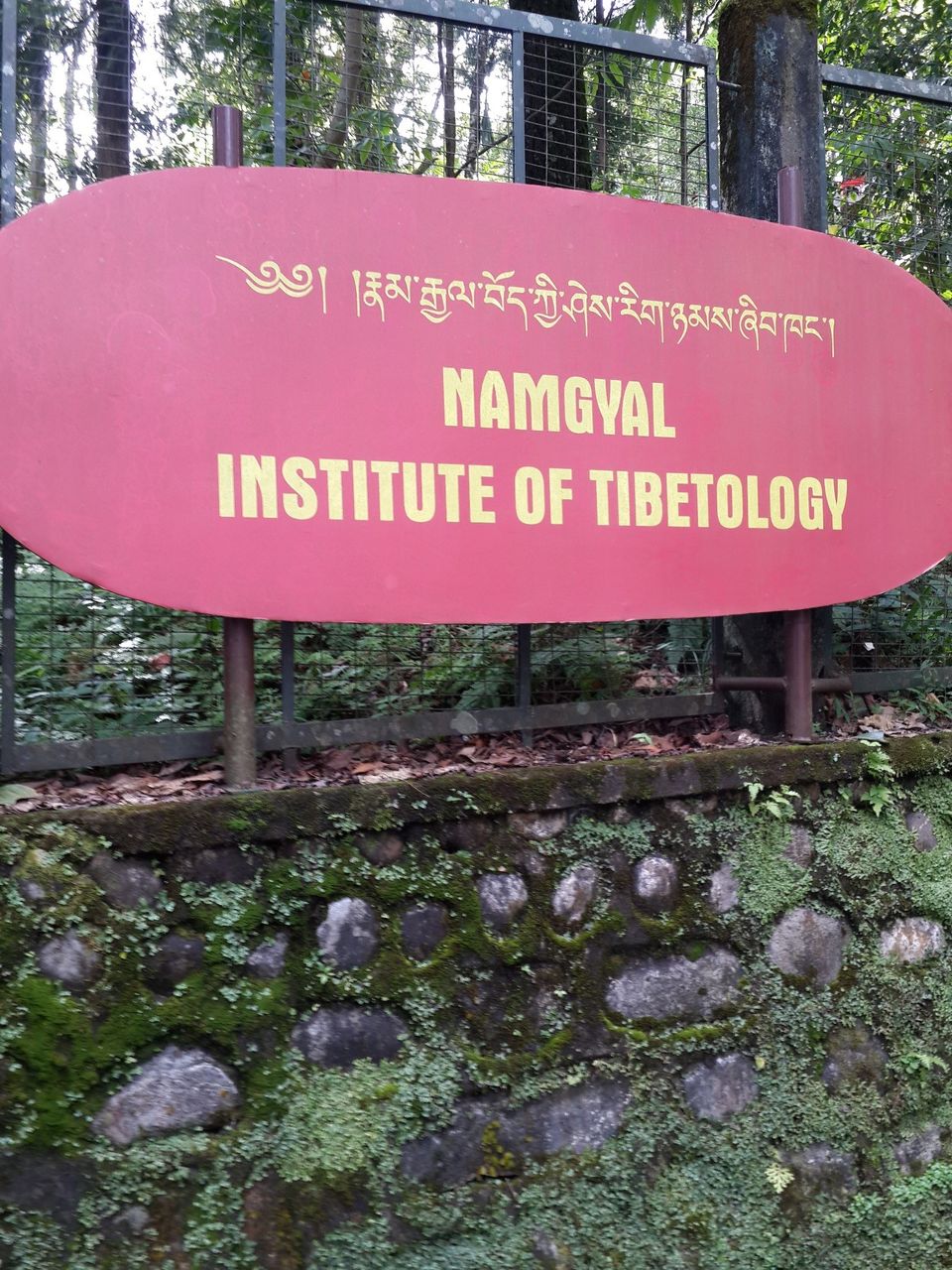 As fascinating as its name, Tibetology is the study of Tibetan art and culture. After China's annexation, much of it was feared to be lost. However, the Tibetans aren't known to give up their values so easily. Thus, they started this institute to preserve and spread what was left of the lost art.
After familiarizing ourselves with Tibetology, we headed to the handicrafts emporium. Here, we found lots of girls busy with their handiwork. We had talks with them at length and they explained to us their work, different types of crafts the place is home to, and how it takes them a month to make a single bag.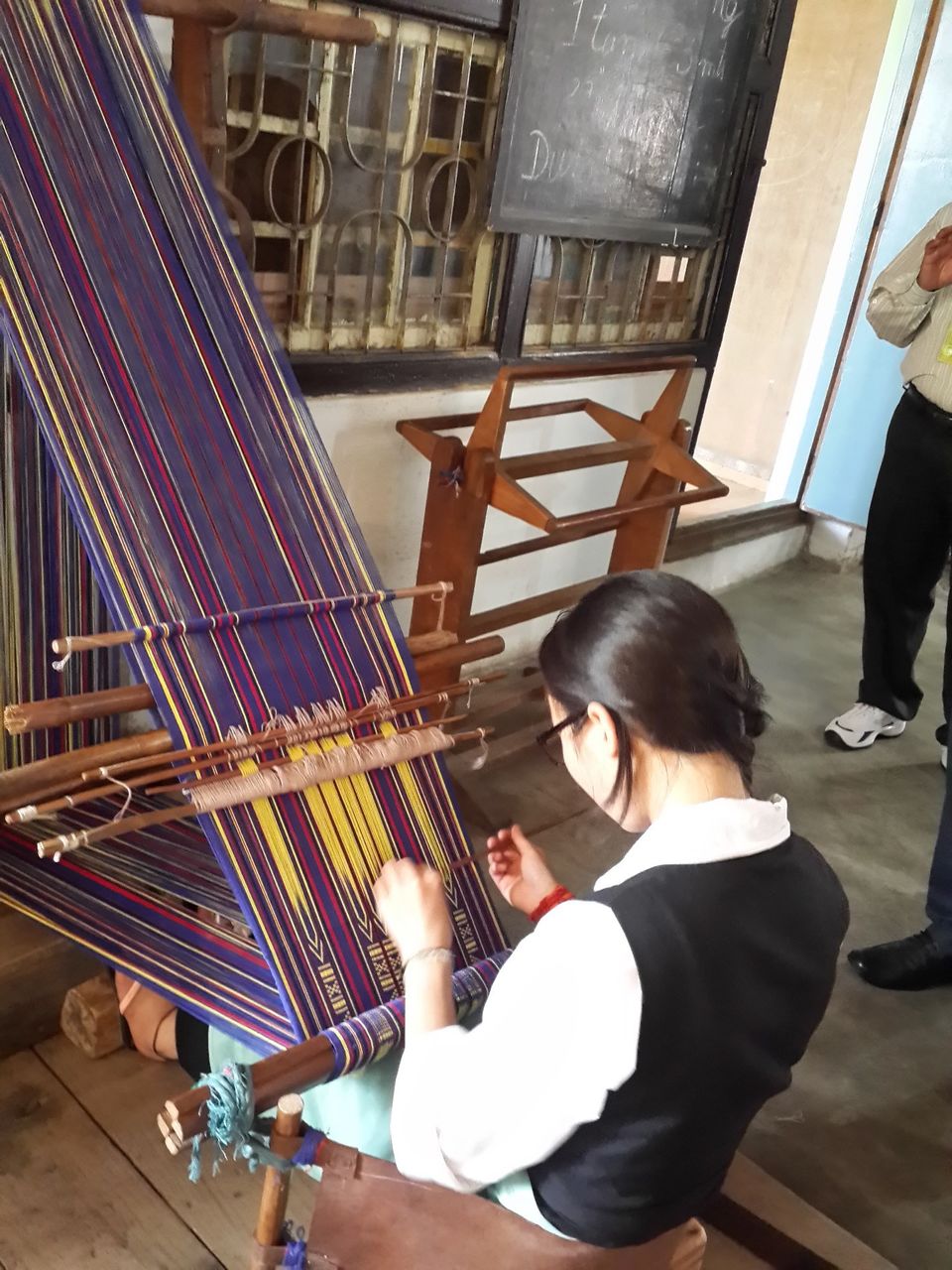 The handicraft exhibition at the emporium was a humble way to showcase the brimming talent of the girls working at least 8 hours every day at the place and we loved spending time examining the handicrafts displayed, scrutinizing from the perspective of a common man, appreciating the hours and the hard work put in.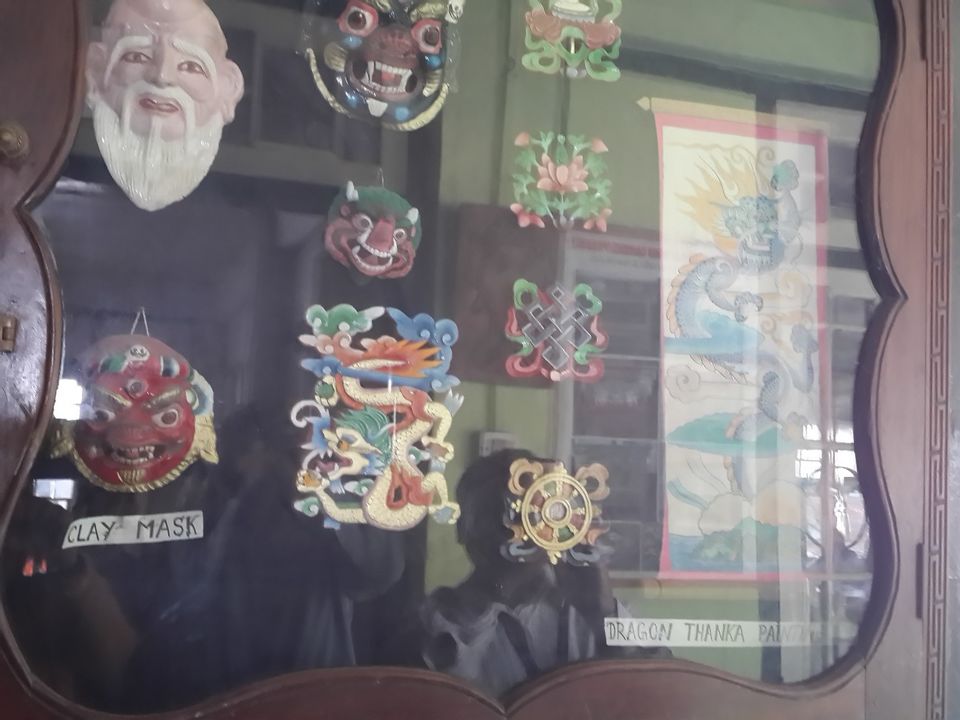 We left the emporium after a couple of hours and were led to a flower show nearby. It showcased the diversity of flora which is one of the things the state of Sikkim is known for.
Our final stop for the day was Hanuman Tok, a Hanuman temple. It has a unique display of idols inside, besides the standard. The images from Ramayana arranged in order, narrating its story was the most intriguing thing about this temple.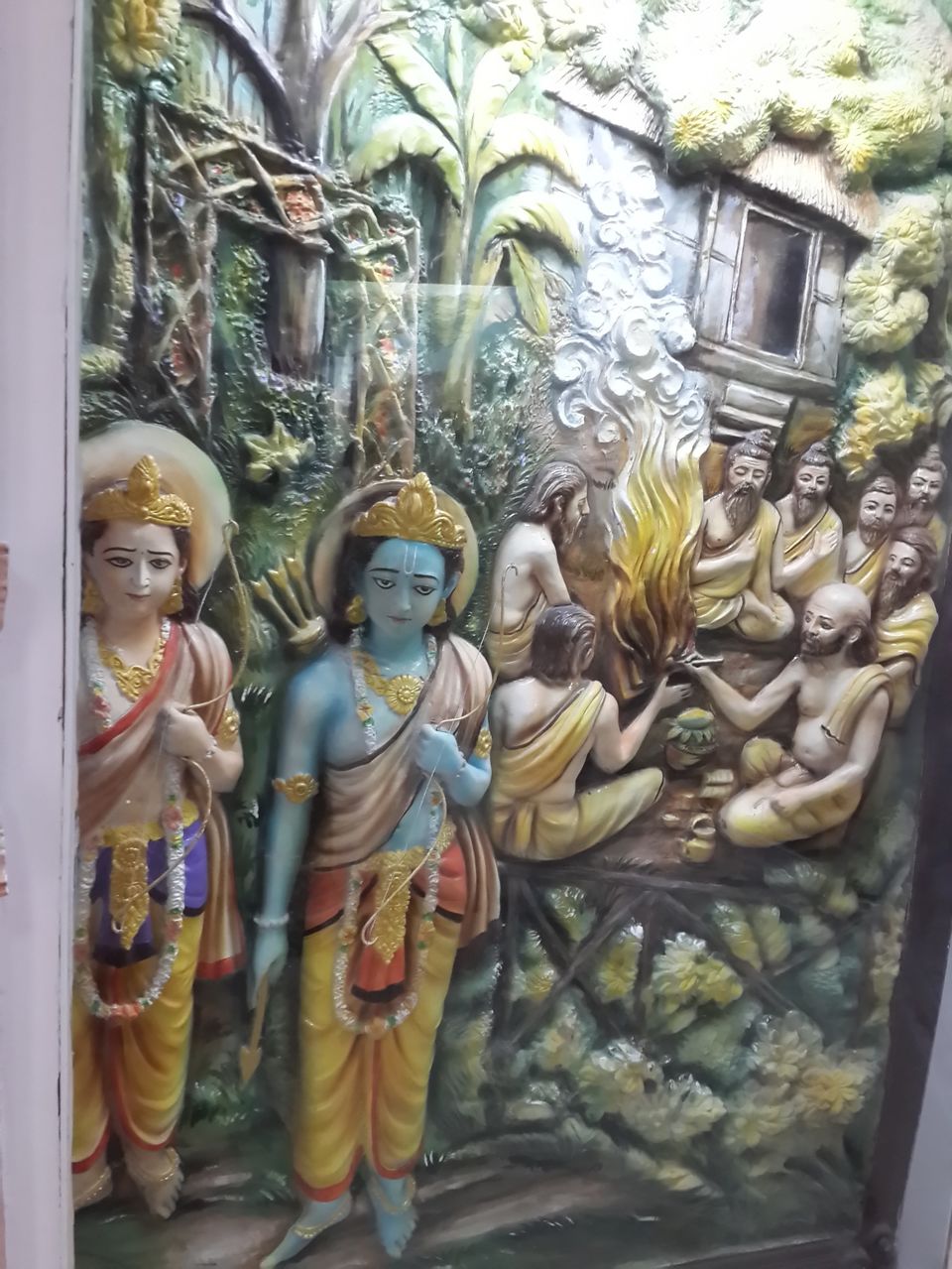 On our way, we caught our first glimpse of the Giant, the Kenchanjunga peak. We were at quite a distance from the peak itself and our view was constantly obstructed by a thick band of clouds. It was as if the clouds were guarding the view jealously and yet, the mountains peaked, tearing the white mists, letting themselves bathe in last rays of the Sun and mesmerizing us, putting us in its awe and if you believe me, they did a pretty good job of it all.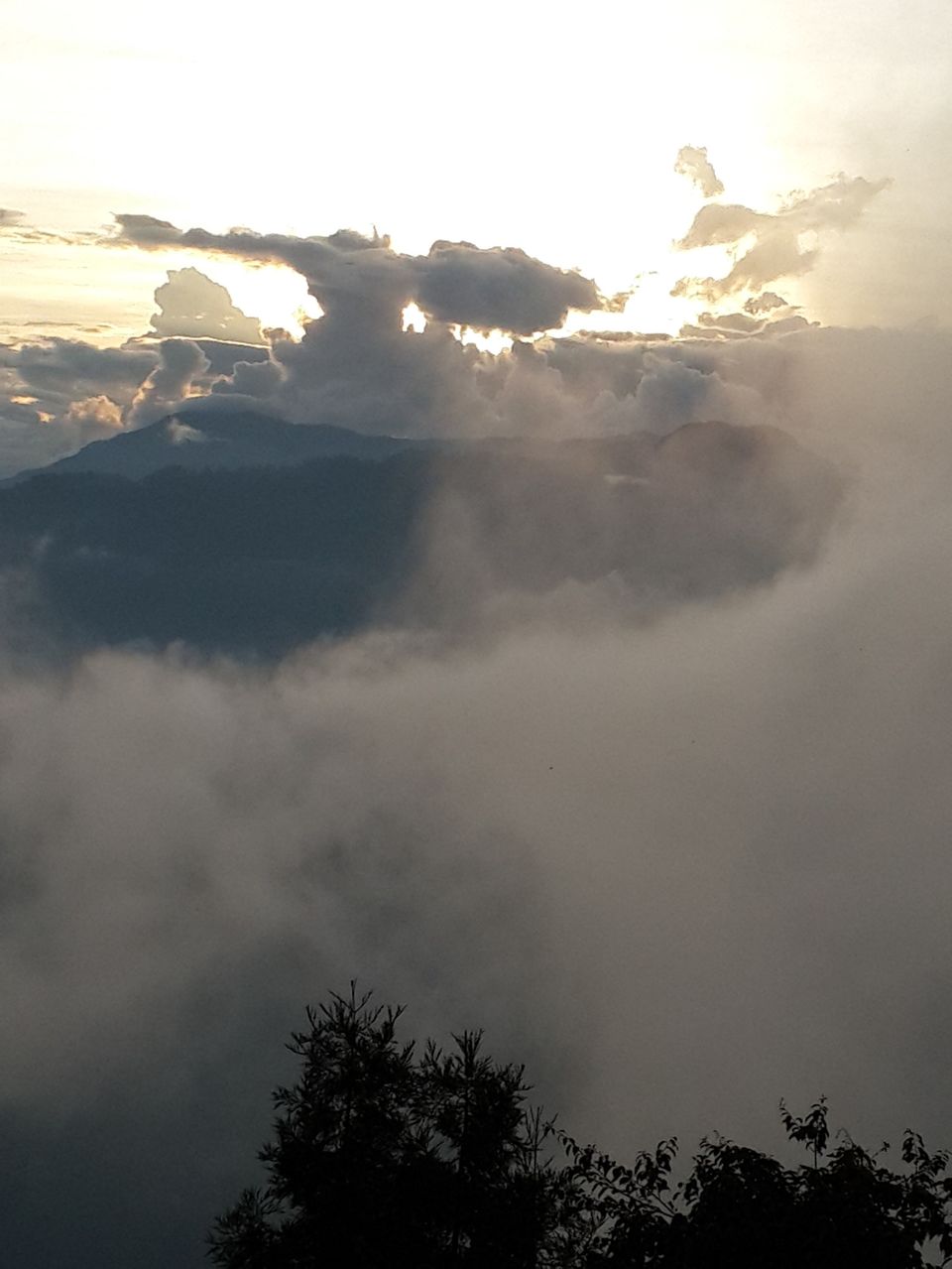 Day 3: Nathu-La Pass
Our schedule for the next day included a single place- Nathu La. One has to devote an entire day to visit it and it is a day well spent.
En route Nathu La, we passed by Changu lake, which is unique in its own way. It is, quite apparently, in the shape of an inverted map of India.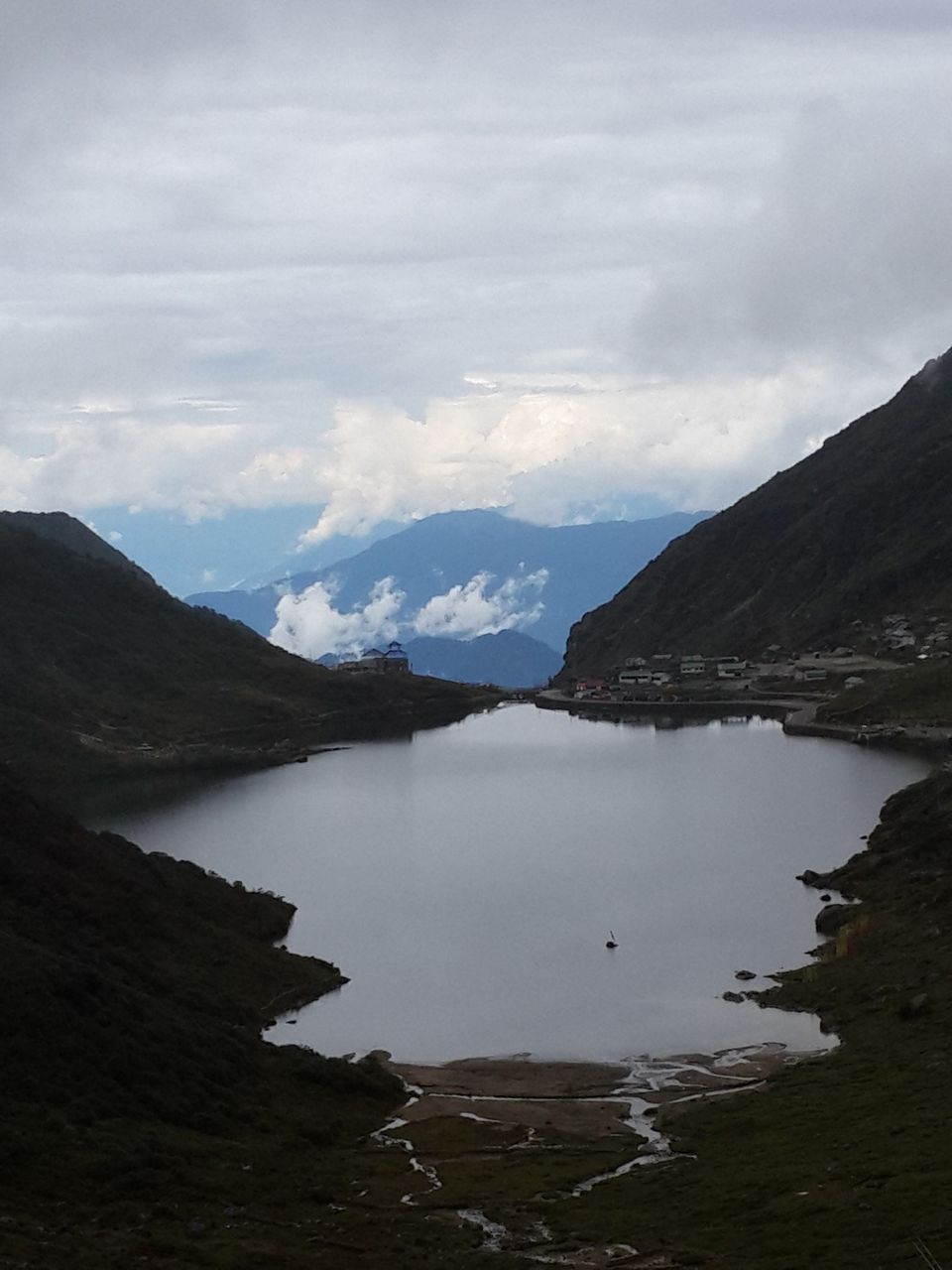 Nathu La is the place through which silk trade was carried out in ancient times on the Silk Route. It has been revived recently and the trade takes place from Monday to Thursday every week. There is an ITBP post is at 14,100 feet while the Pass is at 14,500 feet.
The famed Mansarovar Yatra to Mount Kailash, which is believed to be the abode of Lord Shiva, also passes through Nathu La pass to China. There is a summit just before Nathu La where the people going on the journey are made to stay for a couple of days, at most, to let them acclimatize themselves.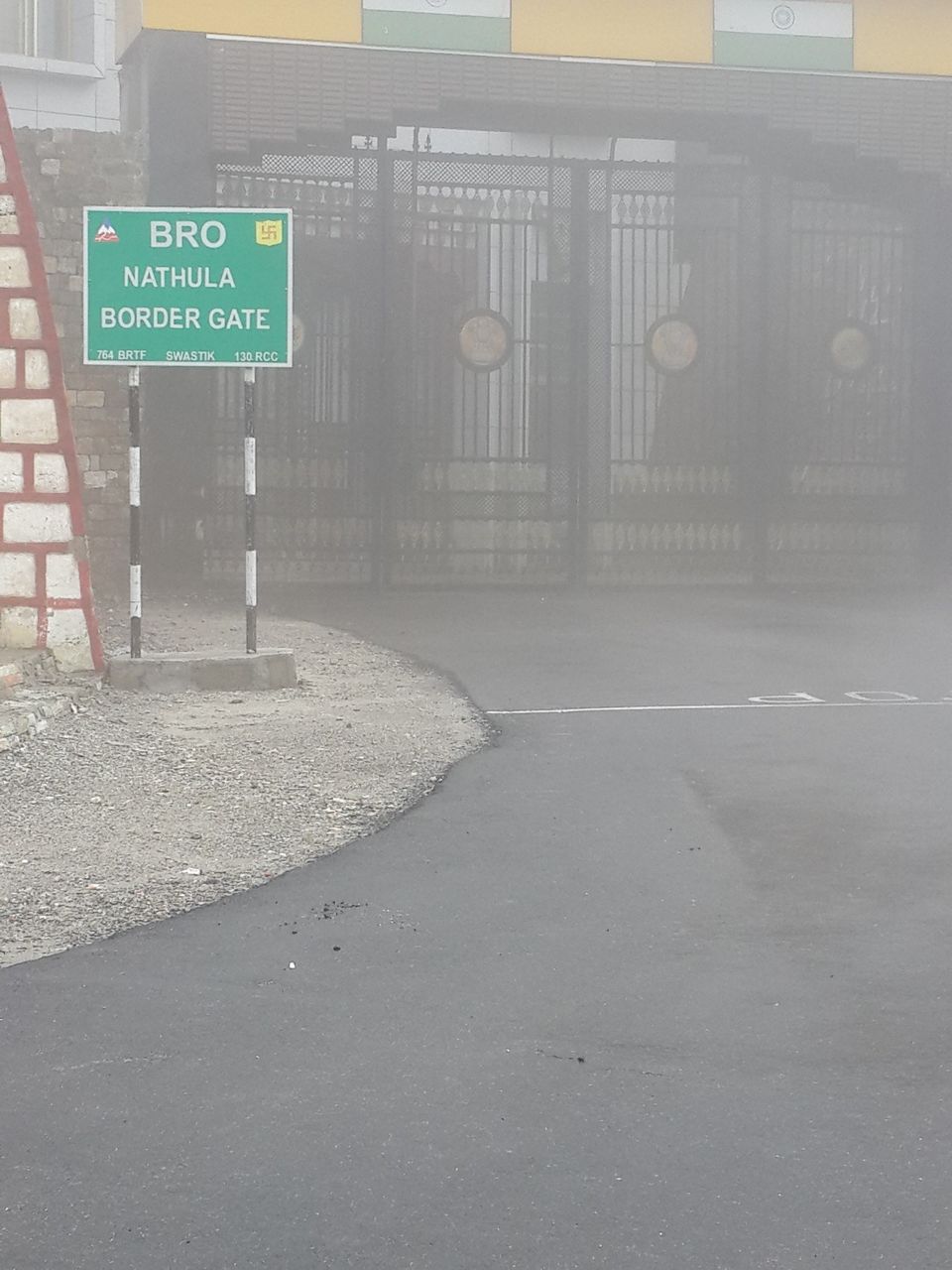 Nathu-La gate
Baba Harbhajan Singh
His is a tale more fascinating than anything I have ever heard. As the tale goes, Harbhajan Singh was a soldier who died at his post at Nathu-La and now, his wandering spirit helps ones who lose their way and doesn't let them go to dangerous places. I secretly wished we had encountered his spirit 'in person'.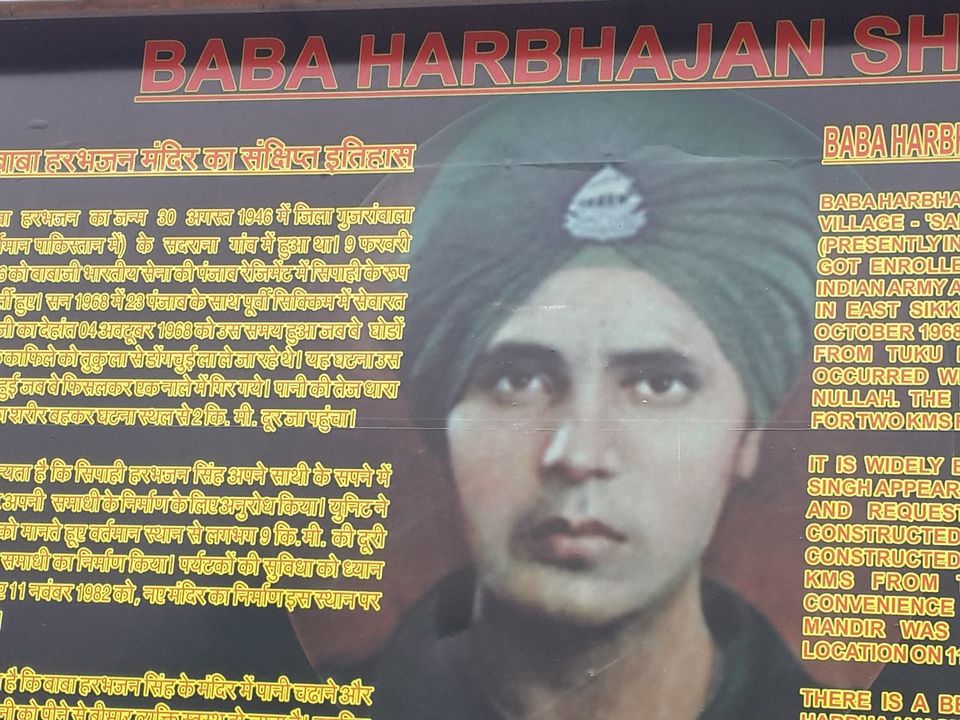 This trip left me wanting more. I am like a hungry, greedy tiger having tasted the sweet nectar of the North-East India. This hunger will only be satiated once I complete my journey, having seen all the Seven Sisters.
The capital of Sikkim and the nucleus of its culture.
The Indo-chinese border and the way to Kailash-Mansarovar. Also, an important place for the ancient silk route.
Frequent searches leading to this page:-
tour of sikkim gangtok darjeeling, gangtok local sightseeing cost, sikkim package from mumbai, sikkim tour packages from ahmedabad, sikkim tour package price from kolkata, sikkim packages from bangalore, gangtok lachen lachung tour package, gangtok to gurudongmar lake package, bhubaneswar to gangtok tour package, sikkim itinerary for 4 days, chennai to gangtok tour package