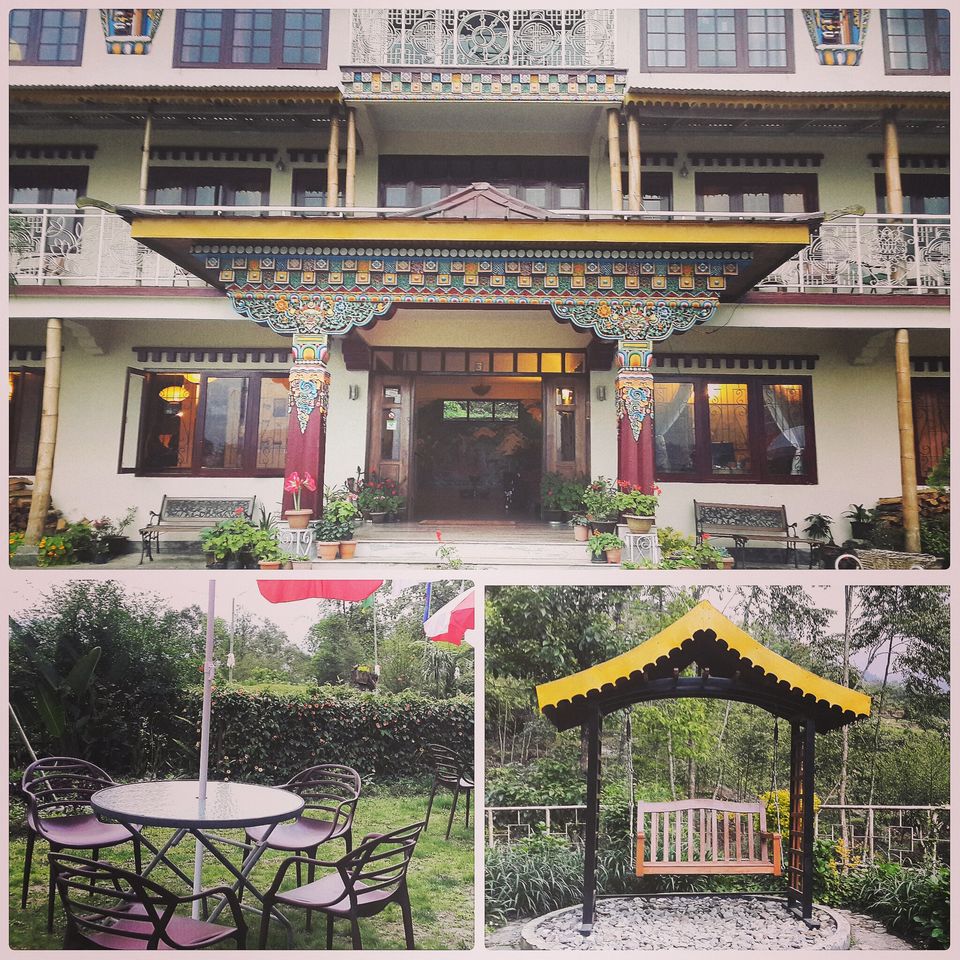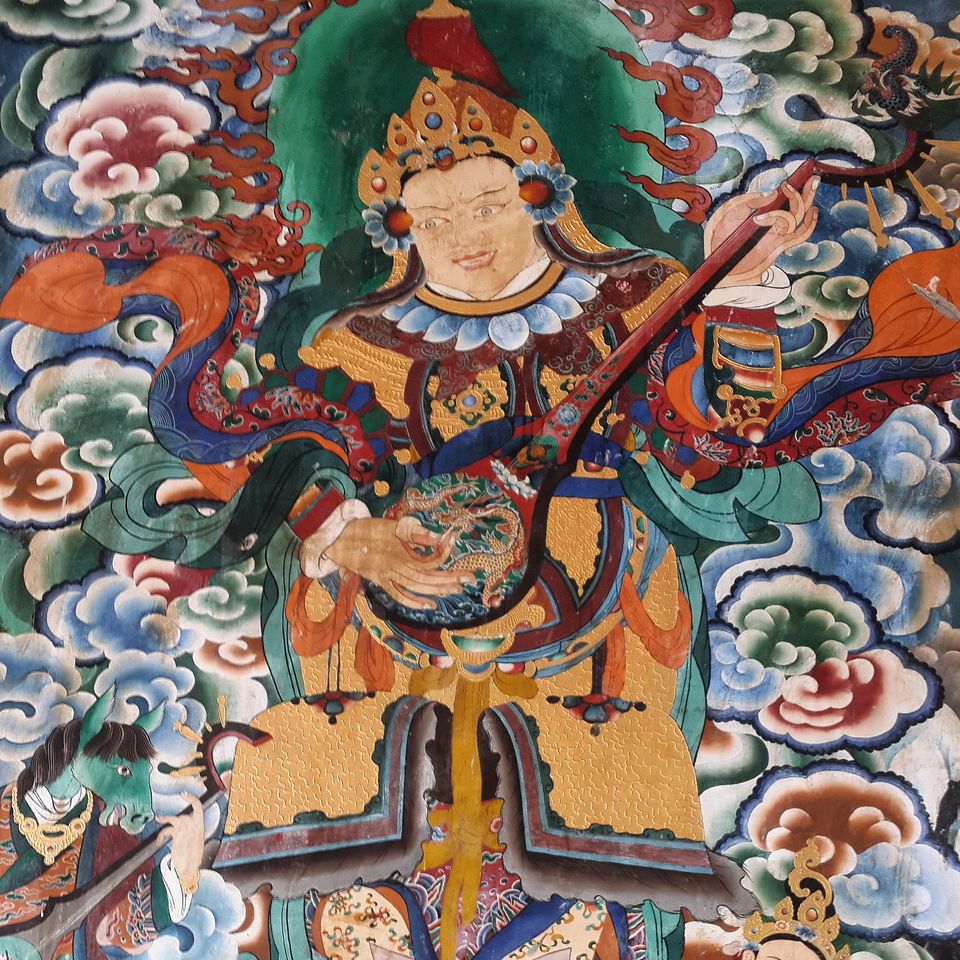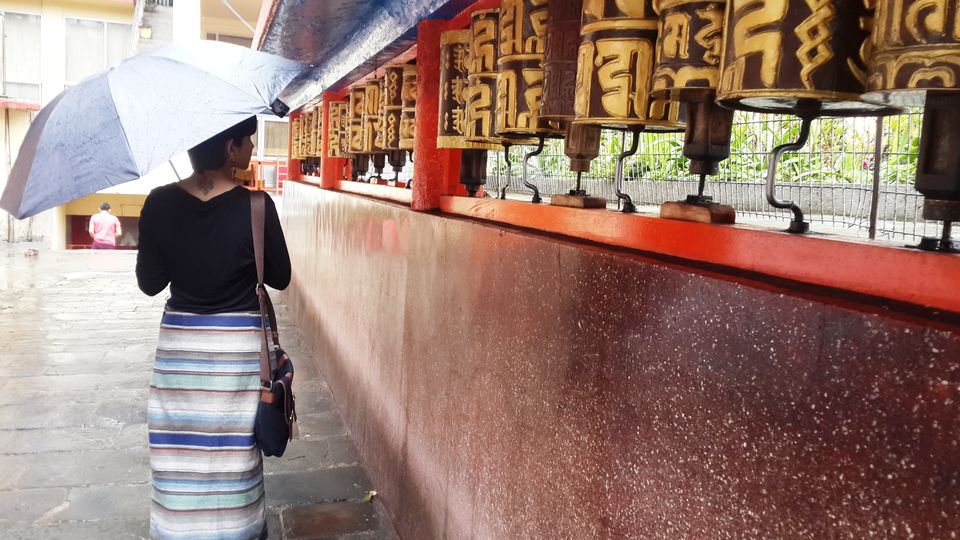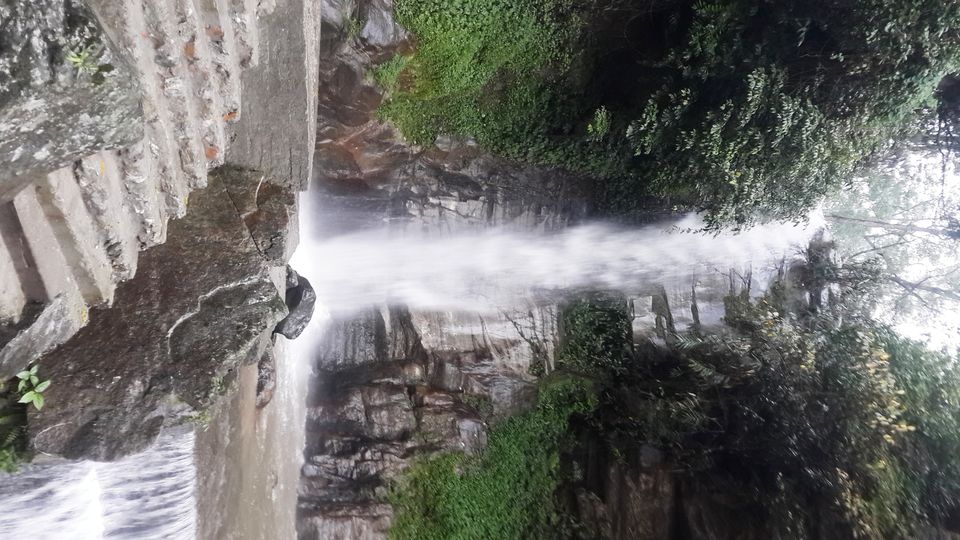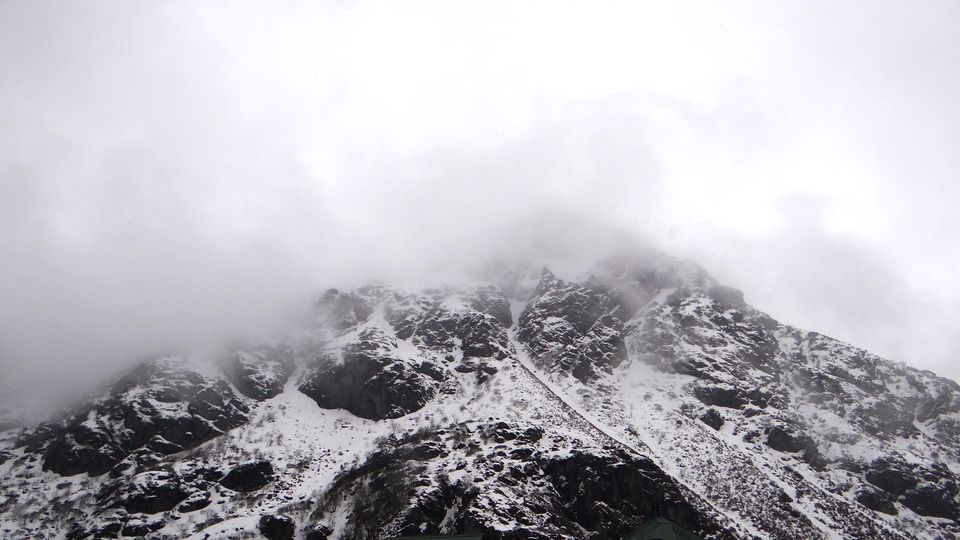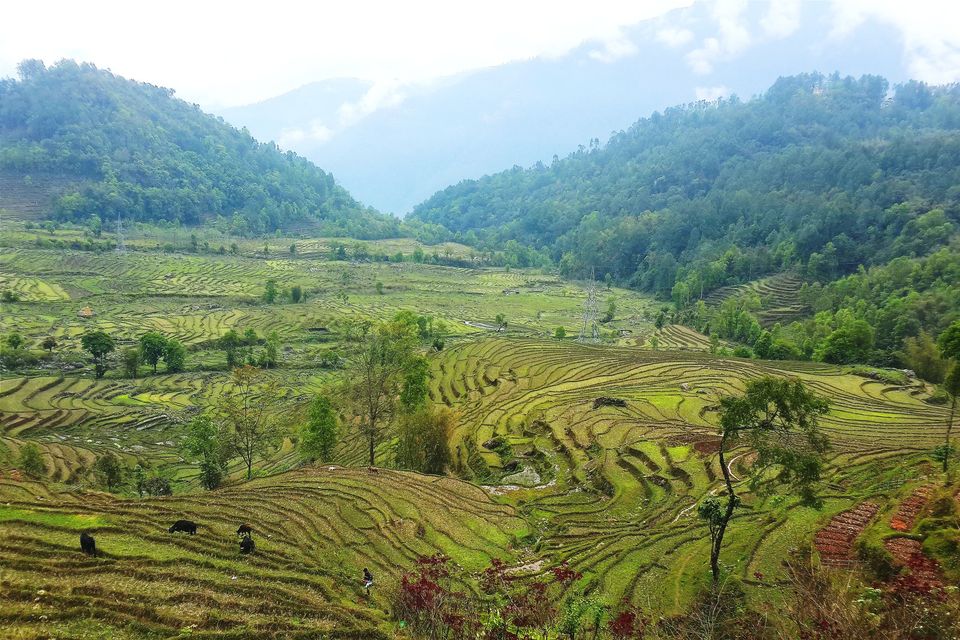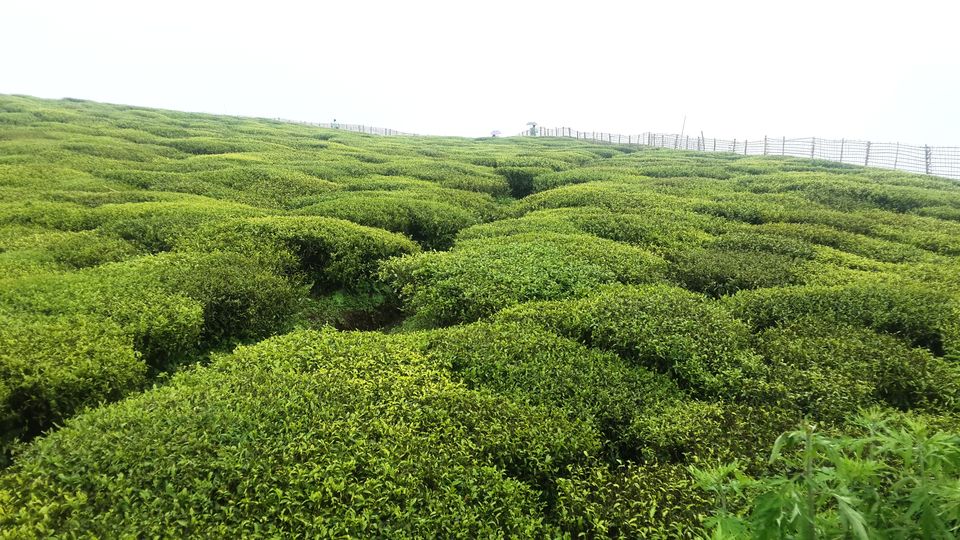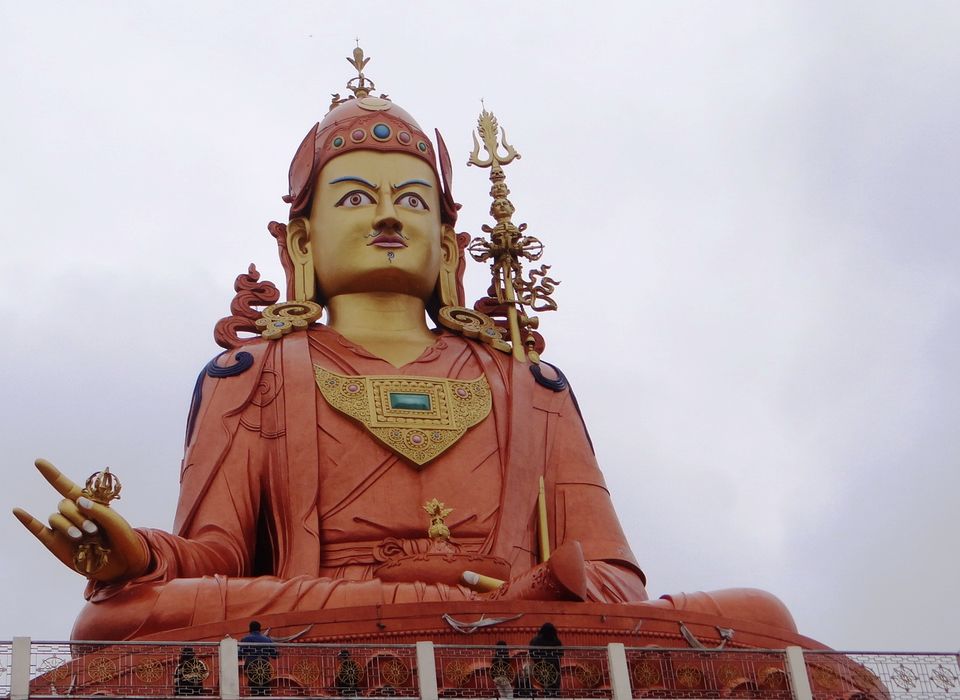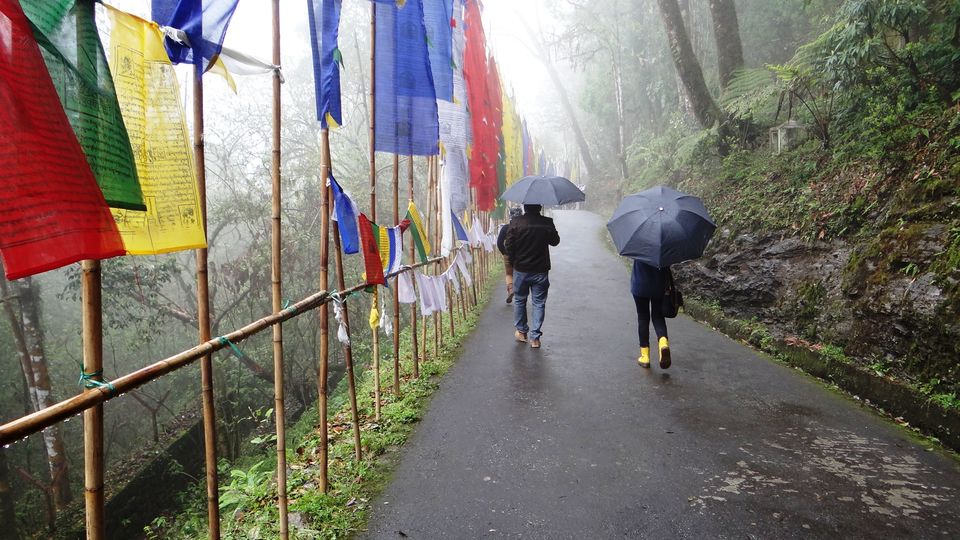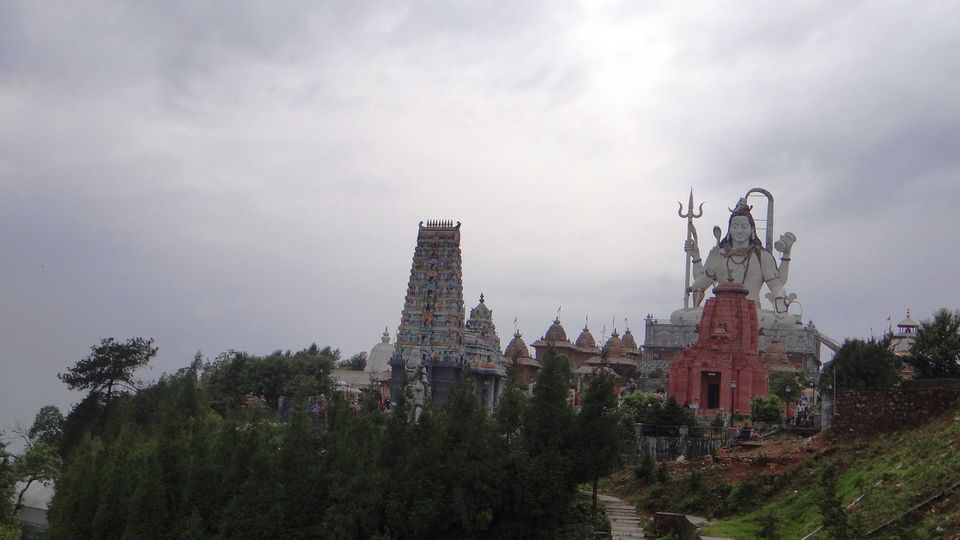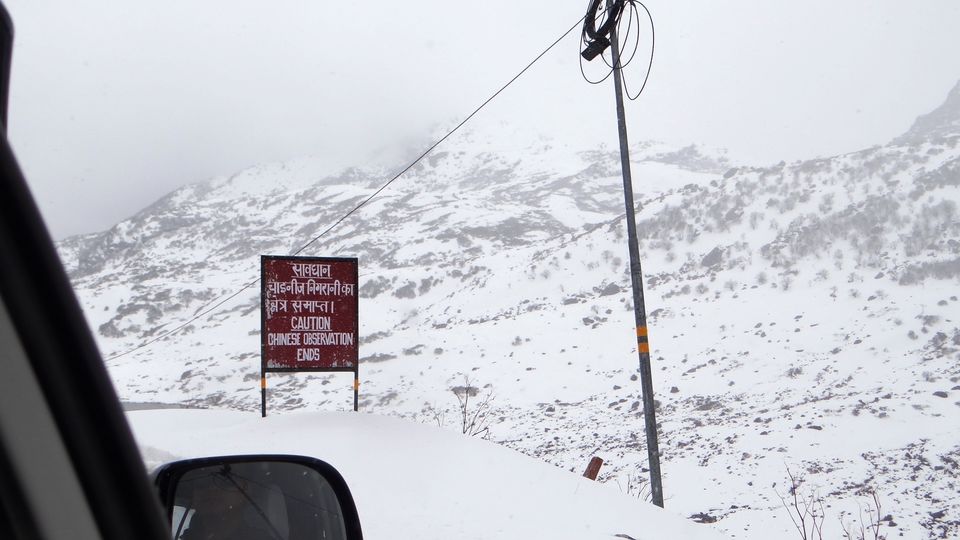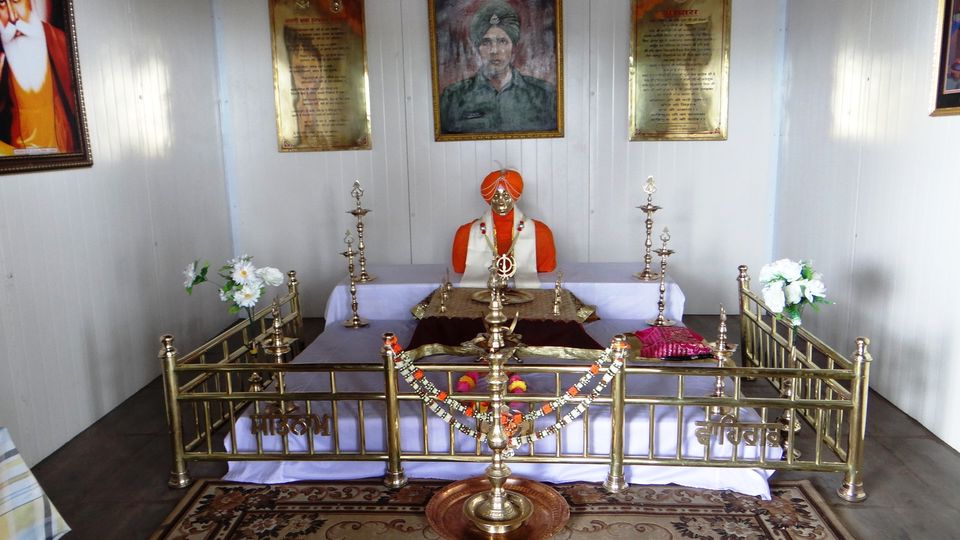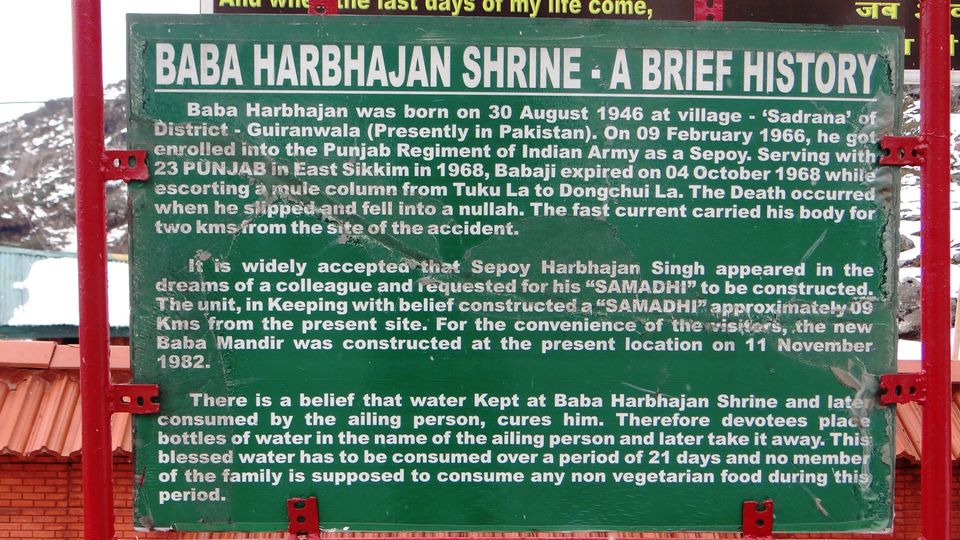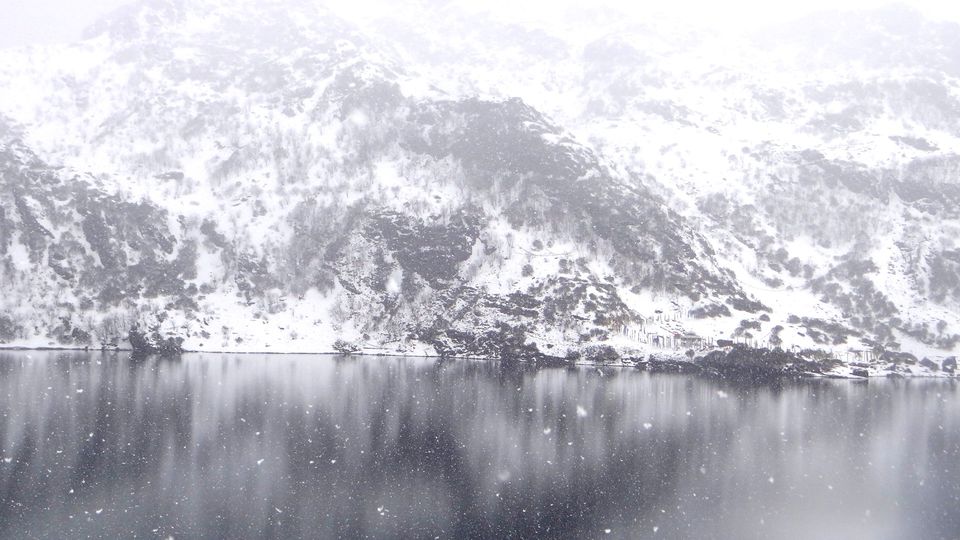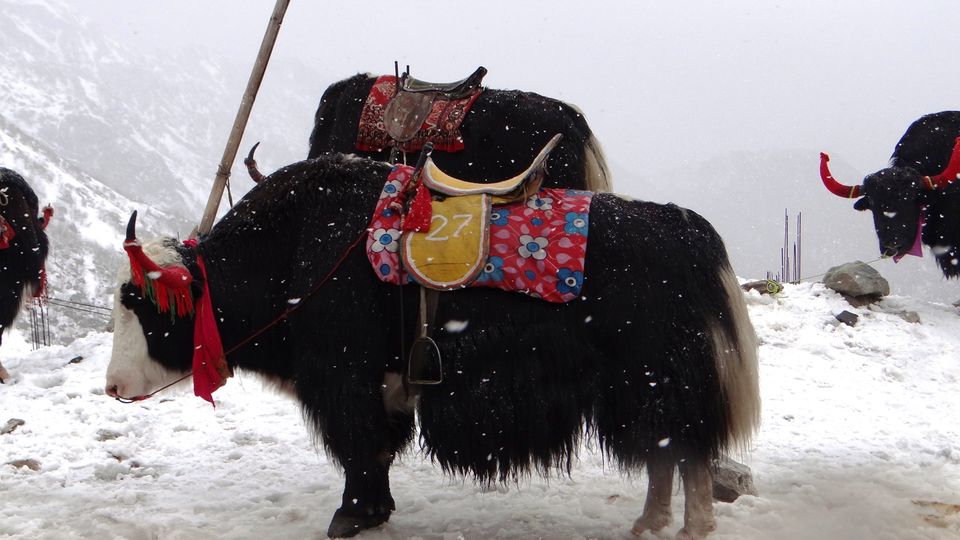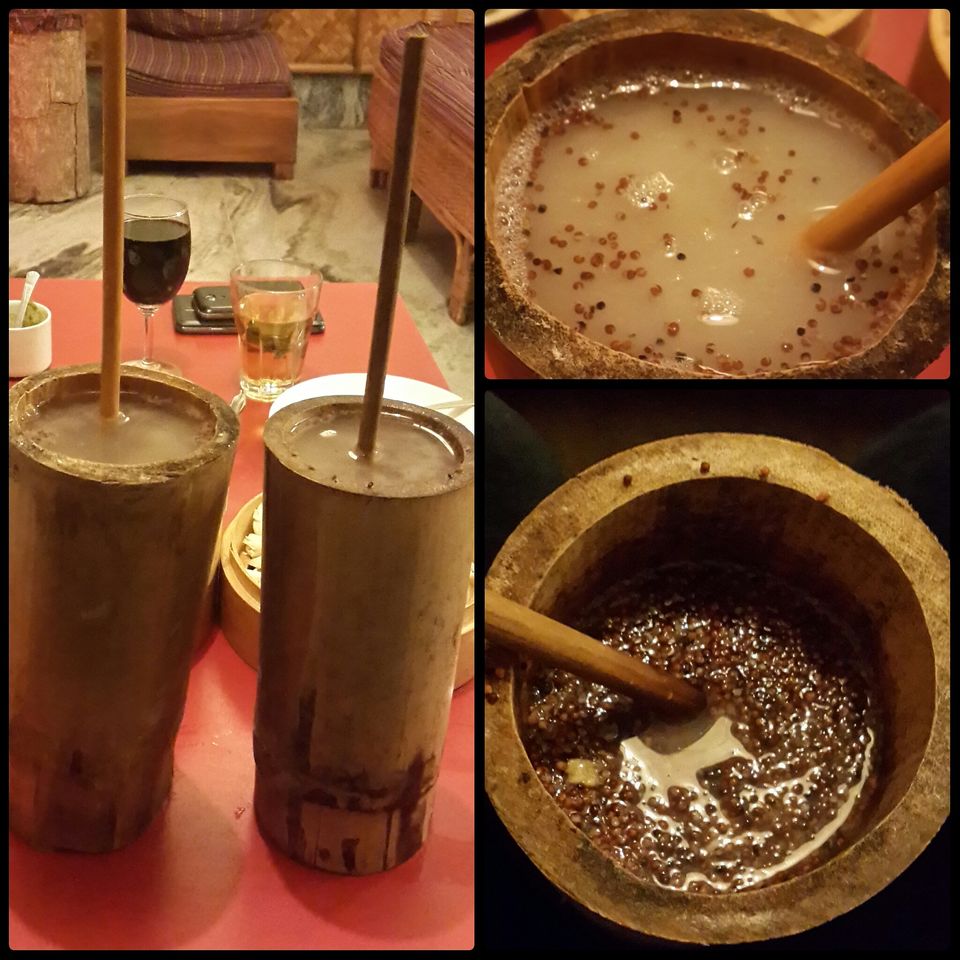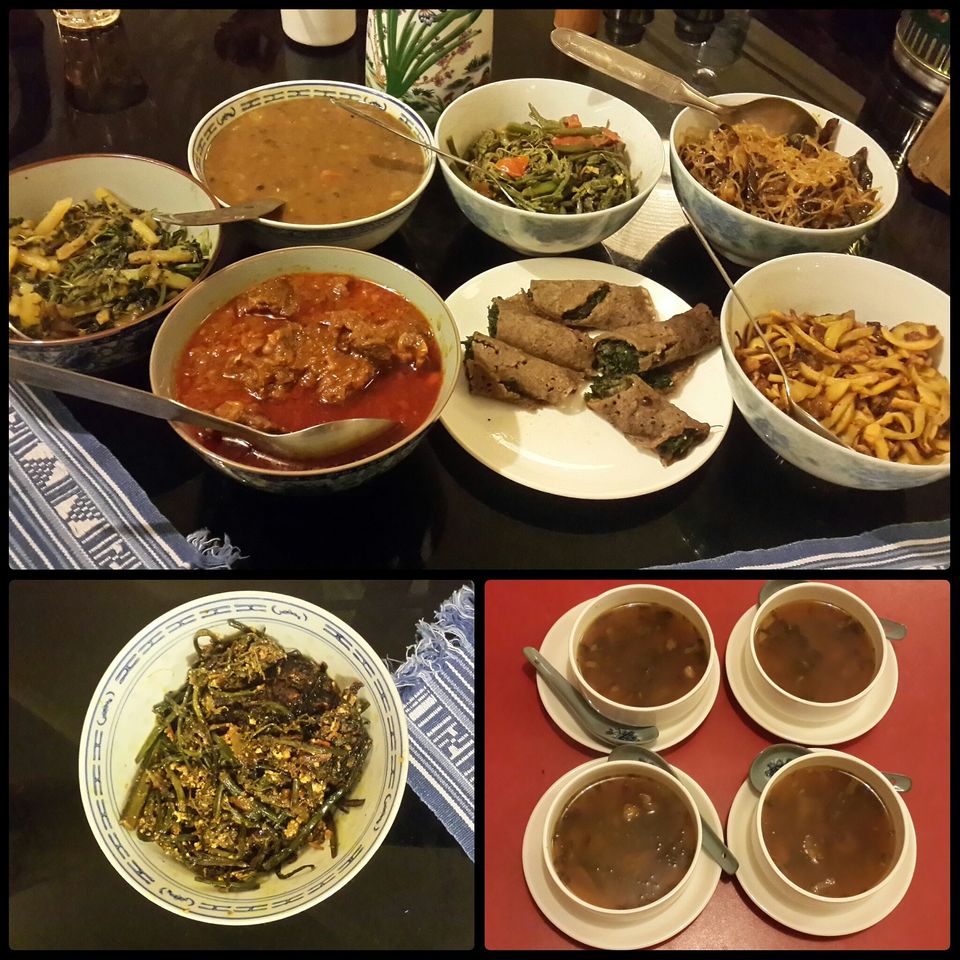 With summer heat getting to me, I longed for some pleasant weather and a distant view of snow capped mountains while I sipped some hot tea sitting on a bench in a pretty little garden. Having built the perfect picture in my head, it was time for me to look for a place well within my reach that could turn this imagery into reality. I remember having had a conversation about Sikkim with a friend a few weeks back and I had told him that how I don't really recall anything about the place since I had visited when I was little. I guess somewhere at the back of my head Sikkim was still lurking and I soon realized that it would be the perfect place to getaway to for a few days. With only 4 days in my hand to explore the 2nd smallest state in the country I left for Bagdogra airport from Bhubaneshwar (after changing a flight at Kolkata). Gangtok is a 4 hour drive from Bagdogra and don't believe Google maps when it shows the drive to be only a mere 2 hours, Google never drove in the mountains now did it!
To break it down for you, here's a small day by day account of how I spent 4 days in Sikkim.
Day 1:
After a long and winding drive from Bagdogra airport to my hotel at Rumtek, I finally arrived there at 5 in the evening. I checked into this beautiful little property called The Bamboo Retreat which stands amidst lush paddy fields and herb gardens. This boutique property is situated at a distance of 45 minutes from Gangtok city and is for all those who are looking to getaway from the maddening hustle bustle of the city life. With gorgeous views of the Himalayas from your hotel room, this was just like the little picture in my head. While the summer heat no longer bothered me, unluckily Sikkim had been facing early and untimely rains since a few days. Not one to let this bother me, I spent my evening by the fireplace indulging in some freshly prepared chicken momos and herabl tea. Once my Momo cravings were satiated I sat down with Mr. Tseten Bhutia from Yetilaya Travels & Expedition (who had also kept us highly entertained throughout our drive from Bagdogra to Rumtek) to chalk out my schedule for the next three days. I had a clear idea of what I wanted to do - in and around Gangtok for a day, Tsongmo and Natu La on another and Yumthang Valley in the last remaining day, unfortunately due to the weather conditions the road to Lachung, from where you have to go to Yumthang was shut, and so were the roads to Natu La and Tsongmo. It was then that I decided to to take each day as it comes, nevertheless I did submit my documents (passport photos and ID photocopy) to try to make permits for both.
Day 2:
The rain gods were being a wee bit over generous in Sikkim, but that didnt stop me from exploring the attractions nearby. A drive upto Rumtek Monastery was first on the agenda followed by a quick stop at the Chorten Stupa and Namgyal Institue of Tibetology. The Rumtek Monastery may not be as grand as the monasteries in Ladakh or Bhutan, but it is highly revered by Buddhists and is a must visit. The Namgyal Institute is quite interesting as it has a large variety of ancient Buddhist artifacts. Next on the day's things to see was the Ban Jhankri waterfalls, a small waterfall with beautiful lush greenery around it. The place is well maintained and I think the rains added a bit of drama to it as well. Since Yumthang Valley was going to be a no show for me, I decided to visit the botanical gardens in Gangtok to see the varieties of Rhododendrons and Orchids that are familiar to the terrain. The varities of flowers on exhibitions was astounding! I visited a small handicrafts market to buy some Tibetian weaves, post which I headed straight to MG road in Gangtok city to do some shopping and ended the day with a Tibetian meal of Shyaphale at Taste Of Tibet on MG road. Back to the hotel and the first thing the manager asks is - Did you guys feel a small tremor while you were out? Well I hadn't but a lot of other people clearly had
Day 3:
We still didn't get a permit to visit Natu La and Tsongmo due to bad weather, I was almost getting disheartened as I had just one more day left in addition to this. But a quick change in plans after consultation with Tseten we decided to head to South Sikkim. On our way we would pass a beautiful stretch of step cultivation of paddy which is also locally called as The Rice Valley. I don't think growing rice elsewhere can be this picturesque! The trip to Namchi included a quick stop at Temi tea gardens, Sikkims only tea estate. All organic and simply delicious I walked away with atleast 5 boxes of classic Temi tea boxes from there. We stopped for a quick bite at one of the small huts serving tea and momos, only to be told that there had been quite a tremor just 20 minutes back, once again we had felt nothing as we were on the road, little did I know that meanwhile Nepal had taken a big hit and this tremor in Sikkim was due to that. Ignorant of the fact we continued our journey to see the towering statue of Guru Padmasambhava at Namchi, post which we made a quick stop at the chardham, which is very popular with tourists as it houses replicas of the actual chardham spots all in one place. It was pretty interesting to see the place. After a long drive back to the hotel we received the shocking news of the Nepal Quake. While it was sad to hear the news, it was also a bit scary since Sikkim had been experiencing minor jolts daily and an earthquake in close proximity can very well cause landslides. Now completely sure of not being able to go anywhere on ly last day in Sikkim, I went to bed with mixed emotions.
Day 4:
The persistent knocking on my door woke me up, a little irritated I opened the door to find a member of the hotel staff smiling and telling me that permits were being given to tourists to visit Tsongmo and Natu La. That news completely changed my mood for the better. Bundled in warm clothing and boots we set out for a uphill drive to Baba Mandir and Natu La and a quick stop at Tsongmo (Changu Lake) on the way back. The weather was brilliant as we started out but in a matter of few hours it began to snow and there was a white out of sorts while we were driving back. It was pretty exciting and adventurous, but one must remember its essential to have a skilled driver behind the wheel who knows his way around such roads.
While I couldn't do Yumthang Valley during this visit, I still managed to have a serene yet adventurous break despite the thunderstorms and tremors. And like they say, there's always a next time! So see you soon again Sikkim..