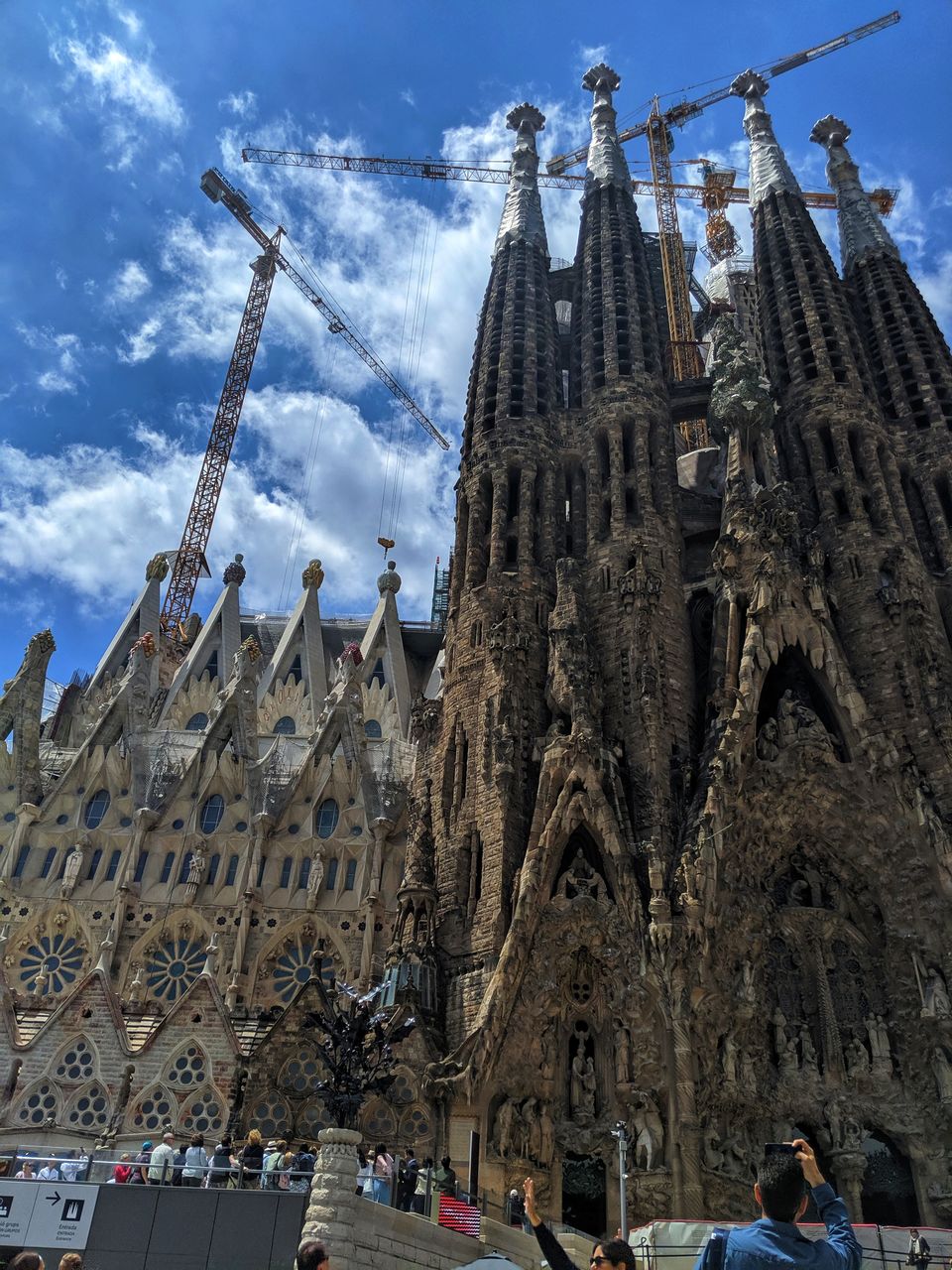 High-end designer stores, magnificent monuments, the famous Camp Nou, world famous party places and a gothic square, Barcelona is a place that has something for everybody. This Catalonian city never sleeps and is also known as Vegan Capital of the world.
Visting Barcelona in 2019 for only two days, I realised I made a mistake. You need atleast 3 days to see major attractions in the city and if you really have time, you should spent a week soaking the vibes of this city.
My Zindagi Na Milegi Doobara road trip in this beautiful European country ended in Barcelona. After spending a day in Costa Brava, I, along with my husband, reached Barcelona on a rainy afternoon. We dropped our rental car and headed straight to the mecca of football lovers, Camp Nou, the home ground of Lionel Messi. The vibes, atmosphere of the stadium and its muesuem will make even make a non football lover go crazy. It is two-hour long tour and you can also buy football, jerseys and caps from the stadium shops. After the two-hour tour, I went straight to shop. Barcelona is a heaven for shoppers. I shopped till i had no space left to carry bags.
My hotel was on La Rambala, a lively street with cute cafes and street performers. It gets lively as soon as the sun sets. I ended my day walking on the street, eating amazing churros and vegan food.
Day 2 began with the visit to a chocolate museum. My next stop was La Sagrada Familia but unfortunately I could not get the ticket.
(If u ever plan to visit this church, book your tickets in advance)
After clicking pictures with the largest Catholic unfinished church in the world, I headed to a vegan cafe that had the most amazing burgers. After lunch, I decided to go back to my hotel. I took an electric rickshaw. The rickshaw driver showed other famous Gaudi buildings. After some sight seeing, i reached my hotel, relaxed for a bit and went to shop. You can buy the best designer as well as affordable stuff in Barcelona.
Since it was last day of my trip, I decided to party hard. I went to the best beach clubs of Barcelona and danced my heart out. There are four famous beach clubs in Barcelona, adjacent to each other.
At around 4 in the morning, I came back to the hotel. It was one of the best nights of my life.