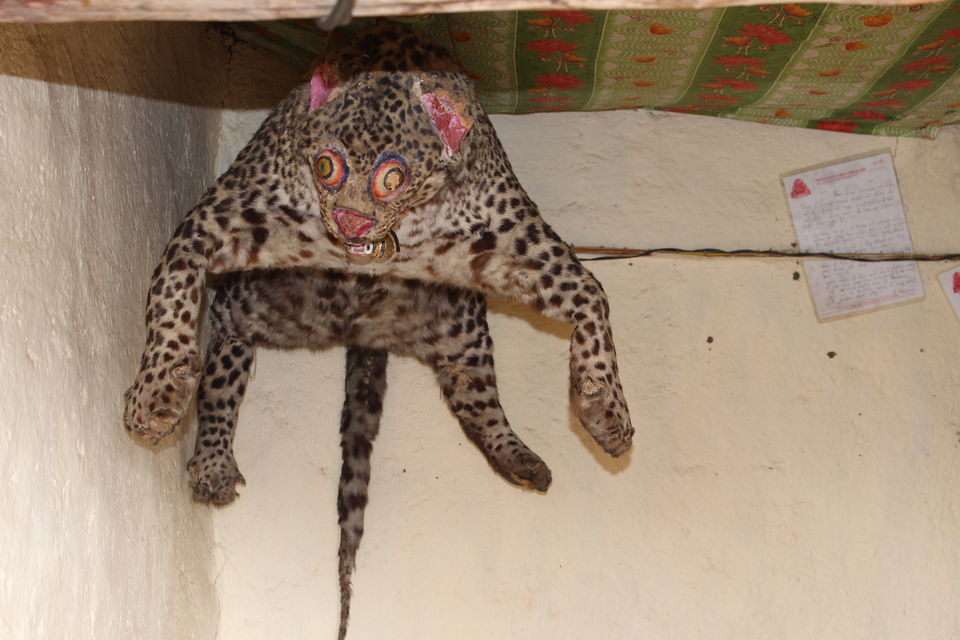 Snow Leopard is not so commonly known as the "Mecca" for all the Wildlife photographers out there. And given how rare and difficult it is to be able to spot one alive,it makes sense! But do not loose heart, even if you are not a wildlife photographer and want to spot one , i feel you :) because I am just like you myself.
Last summer, when i travelled to the Spiti valley on a rather short trip, i had dreams in my eyes, but lets be realistic! Being able to spot a snow leopard and that too in summer time would be a miracle in itself. So, what could be the next best thing??
Being able to spot one dead?!?
At least, that was the case for me :)
And just to be clear, no one killed a snow leopard. It was just one that died due to natural causes and the monks at the monastery found the dead body and decided to preserve it.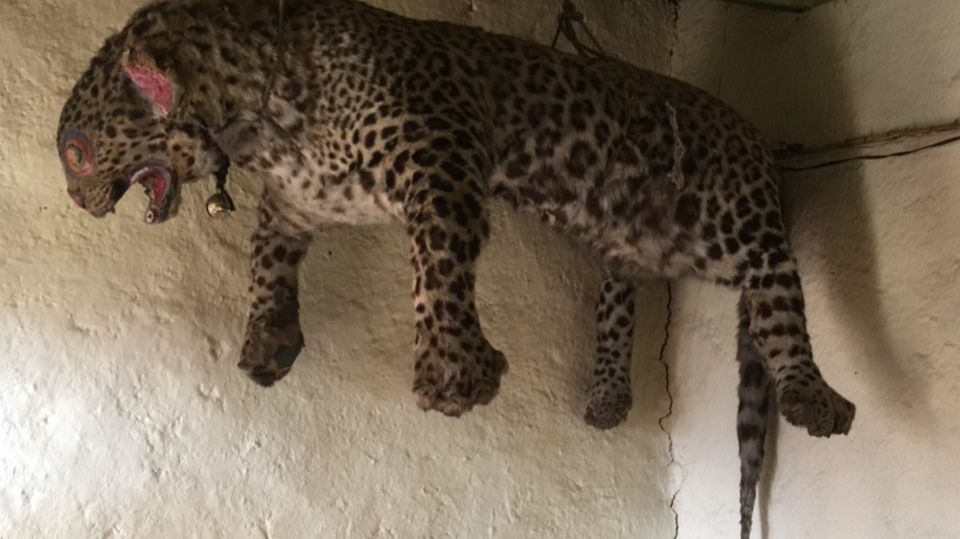 I mean, just look at this fella! He was huge! And being able to be in it`s presence was an experience in itself. To be able to look at those adorable and yet so majestic paws, that once grazed upon the remotest of the remote landscapes. I swear to God, i could actually imagine what he must have looked like alive.
And to be able to be in the presence of a creature like that, dead or alive, is simply an honour in my eyes.
And now, if any of you is wondering that where exactly is it that you need to go to spot this Big boy?
The answer is :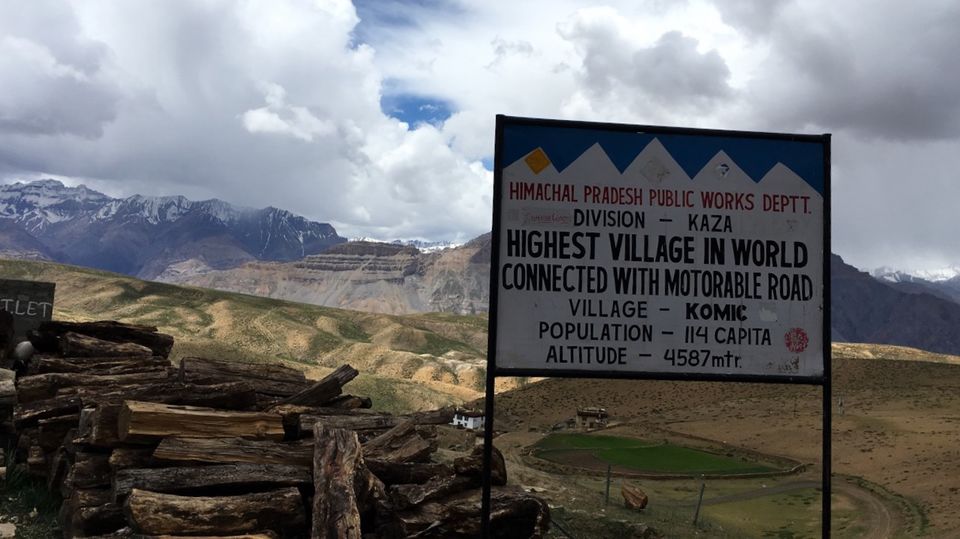 Komic is situated at a distance of about 18 kms from the town of Kaza. It is situated at an elevation of 4587mtrs , making it the highest village in Asia.(Santa Bárbara in Bolivia (4754m) is the highest in the world) The village consists of about 10 houses and, above them, the Tangyud Gompa, with about 50 lamas.
And it might just be my own personal experience, but it was one of the best monasteries i have ever been to. And I have been to a few. What made it such a wonderful experience was the monks over there, they were just so friendly and welcoming.
In fact, they invited us to be a part of their prayers as well :)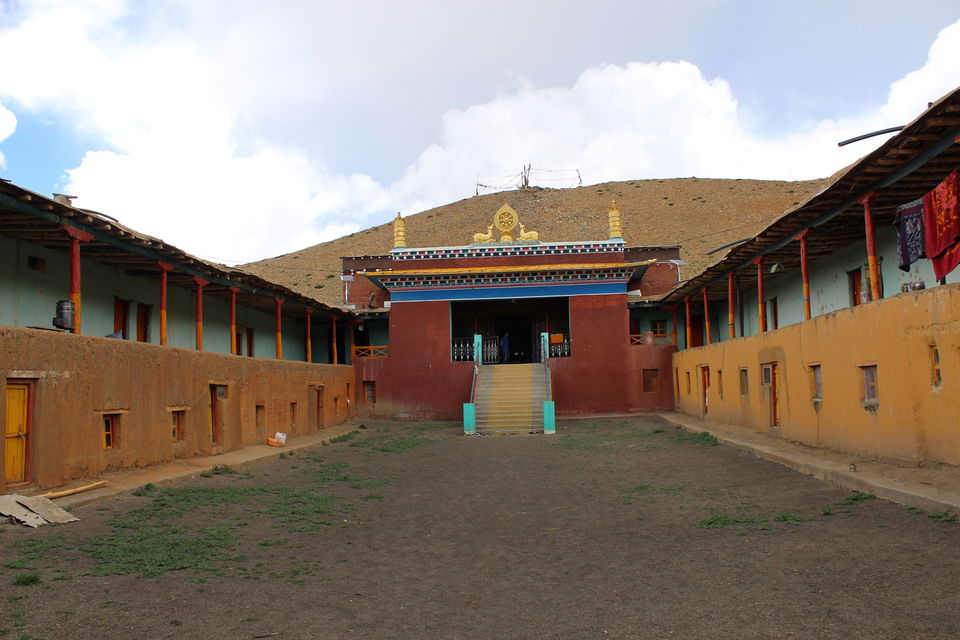 There are two parts of the building, an old one and the other Fort like building is the new one.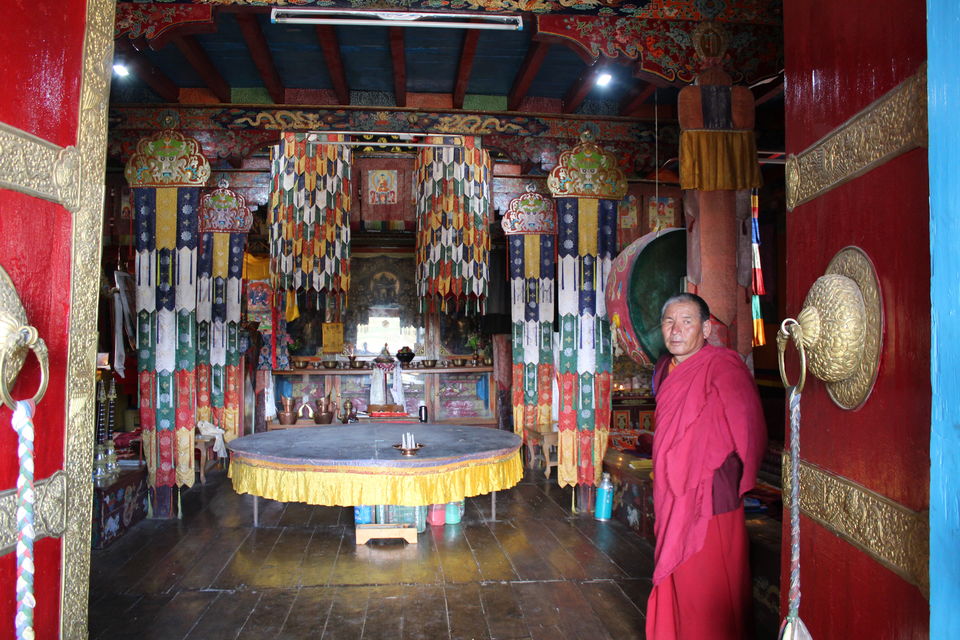 Also, this tiny and rather remote village had a cafe right next to the monastery to my surprise.
Although, i chose the good old Maggie. The food on the plates of the people next to me was rather tempting. So i would say, if you are there, do give it a try. I heard the sandwiches were good :)
And for where to stay??
Komic has a number of home stays, so yes! you can stay in this village. The accommodation is pretty basic tho, so if you fancy a little more luxury, you can always come back down to the good old Kaza.
Being a backpacker and a solo travel, Zostel is my personal go to place. But there are other options as well, waiting to be explored.
Spiti is very close to my heart and I am sure, all you fellow travellers will take care of my special place by travelling responsibly. #travelresponsibly
Wishing all you happy travellers an experience of a lifetime.
#offbeatgetaway