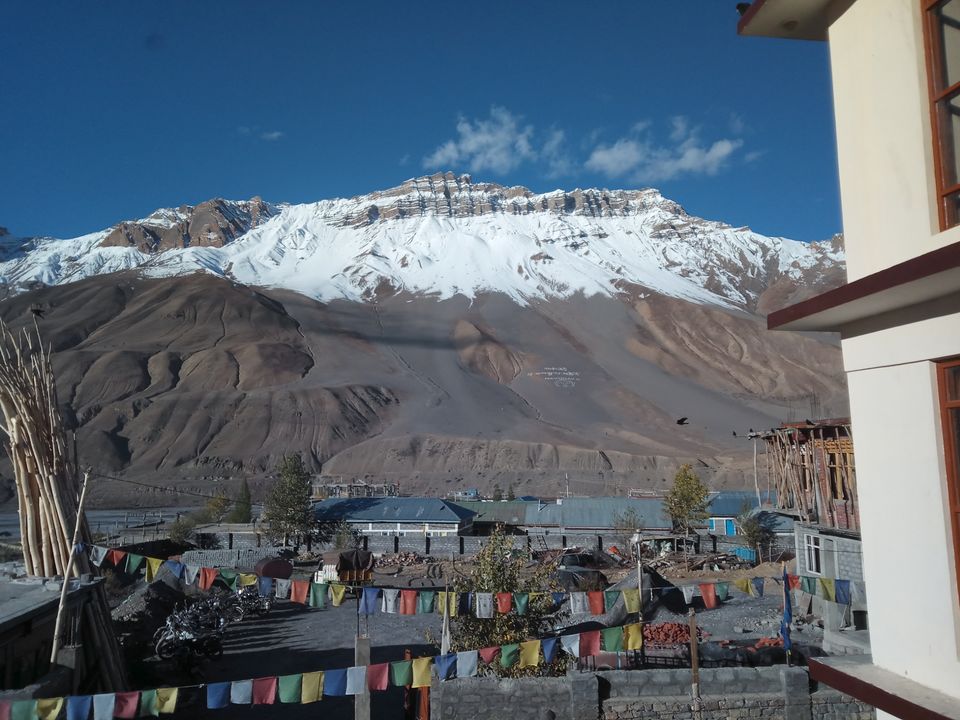 Hi bikers, yeah i also belong to the same community...biker ????????. So i recently have been to Spiti and would love to share all do's and don'ts to be safe and enjoy the ride at the maximum level. There are no don'ts actually you can do whatever u want.
The most important point is whether you want to go on your own bike or want to rent it. I personally felt renting a bike is the best decision one could make. If you want to take your own bike it will cost u atleast 15k more cz you would feel like u should get the tyres, engine oil, battery to be changed. And after coming back from the trip u will surely feel the need to get the bike service done again. Another reason why you should rent the bike is, there is a chance that your bike will not be as comfortable in that terrain as it is in the city. So go for a bike with great suspension, good tyre grip and power.
Next important thing is clothes. It will totally depend on which season you are planning to go spiti. If it's near September then i will suggest to carry rain coats and covers for bags. Keep atleast 2 pairs of socks for each day. Jeans and T-shirts could be reduced to half of the no of days you are planning to travel ( if you are going for a week then 4 jeans n 4 tees should be enough). You will get a chance to take bath almost at every hotel but trust me at some point you would love to skip taking a shower.  High ankle shoes with steel toe is a must.
Keep atleast 2 water bottles with u while riding cz u may not find restaurants everywhere. Also keep some snacks with u during riding. Good sunscreen, lip balm with spf and sunglasses are very very important.Keep yourself covered, even your hands, neck and face. Even under helmet you need to cover your mouth and nose cz there is so much dust you probably dont want any allergy or asthma ????.
If you are someone who cant digest mineral water then keep ors with you. Take basic medicines for headache, pain, allergies, dettol and band aids. If you are being told that you wont be able to breathe or digest food or will not feel hungry then this is all a myth or u can say a lie. You will surely get hungry and also can breathe very easily. But to be on a safer side carry demox tablets.
Dont forget to carry extra petrol with you. Also carry cash atleast 10 K per person.Rest you can drink, smoke and dance even in Kaza(at 3740 mtrs). I know it cz i have done it. ????
Dont forget to visit monasteries, highest motorable road, highest village and highest post office and bring gifts for your friends and family.
Enjoy!!!????????