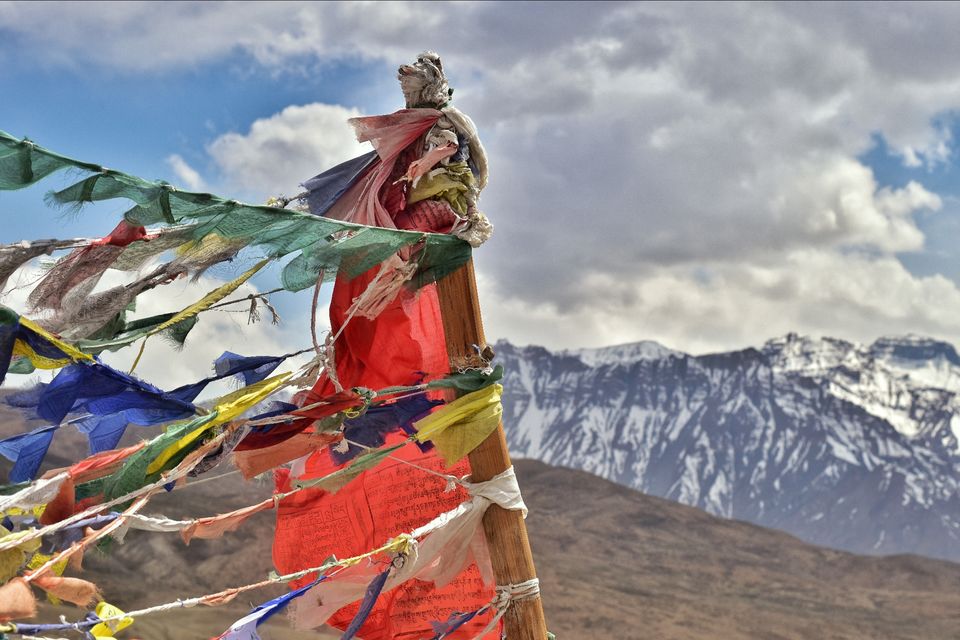 This place deserves a round of applause. Far far away from commercialization but still stands tight and right. Recently made famous for tourists, this place has a magical touch, with the Himalayas, the cool breeze, the small homely restaurants and of course, the pretty people.
For me, it was a road trip on a bike. Trust me it's less difficult than a bus, car or a traveller.
We had started our journey from Manali, rented a bike (Himalayan) there and started our journey of 200kms. It fairly took us 13 hours to reach even after starting at 4 am (trying to avoid the traffic at Rohtang Pass).
There are many places in and around Spiti which will give you breathtaking views.
First we visited the Sakyo Tangyud Monastery, in Spiti itself.. It had beautiful architecture and colour composition which was eye catching.
Second stop was the Buddha Statue in Langza. It was so huge and magnificent, the statue was facing the Himalayas and the locals would come and offer prayers there. The scenario couldn't get any more dramatic.