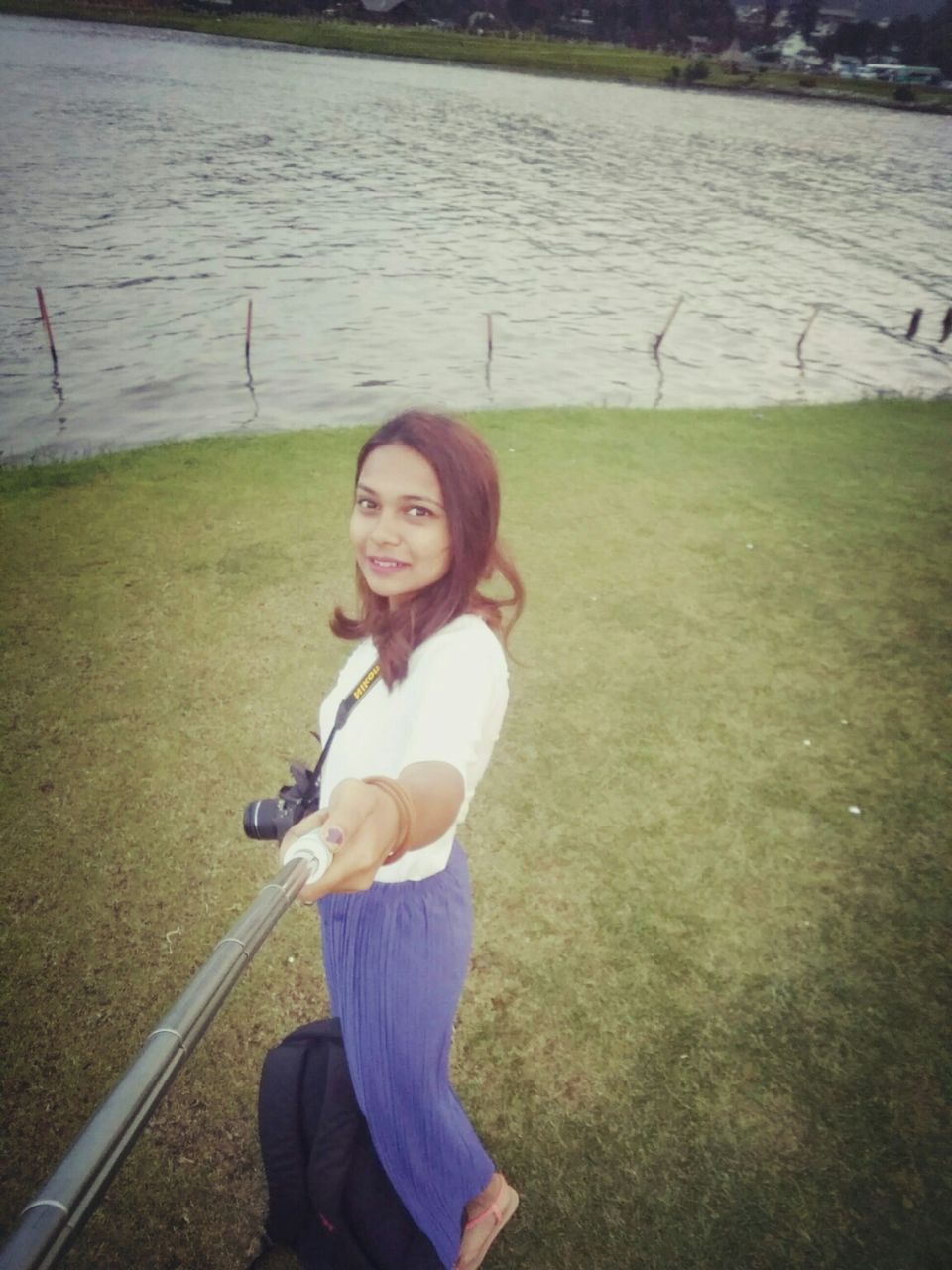 It all started on the "Friday the 13th", still don't know why I chose this date. But knowingly or unknowingly things were going to turn brilliant, adventurous,unpredictable.
Idea was to travel to the land of beaches, spices, tea, beautiful highlands,to wildlife travelling solo without any travel guide, package tours etc. I had my backpack and me.
So what all you need to travel cheap yet enjoy all the parameters and touch all the horizons of exploration?
1)Visa for Sri lanka, costed me around 1800 INR. I got the visa over online which is pretty easy than going for Visa on arrival. Airports could be busy.
2) Since I wanted to explore five cities in Sri Lanka, I pre-booked the hotels as they were my destination.
3)Plan was to travel via train or buses which is a very cheap mode of transportation.
4)You need to carry cash handy.
So on Friday the 13th I took a flight from Bangalore to Colombo. Flight was at night 1.00am, reached Bandaranaike International Airport, Colombo at 3:00 Am. Welcomed by the beautiful and gorgeous dancers, dressed up in local costumes in the airport the environment was itself so positive and charming. Stayed back at the airport till 7 Am in the morning as I was traveling solo.
You can withdraw cash if you have your international card in the airport itself. It's fast and simple, also you get to arrange Sim card in the airport. I took Airtel. It costed me some 1000 lankan Rupee. So yes pretty cheap. That would be around 500 INR.
From there I booked Uber, yes its there, or else you can take bus. So I stayed at this hotel called Tropical Inn. It was near to the beach (Mt lavinia) and the area was pretty beautiful and looked safe.
I checked in,dropped my bag pack and headed towards the beach that's Mt lavinia. The weather was quite moderate as it rained that day. But overall pleasant. April is a month where the you can witness a changing climate, it might pour a bit but that's good as it balances the very sunny weather. I had my lunch on the beach. The food is brilliant no doubt and cost somewhat around what we pay here in India.
Now how to travel in the city?
There are Tuk Tuk! (Autos). I grabbed one and the driver almost took me around the major places which I wanted to see.
1)Gangaramaya temple - It's a beautiful Buddhist temple. Entry charges costed me 300 lankan Rupee. I explored the place.
2) Seema malaka meditation centre-The gorgeous space is so brilliantly structured on a lake that it will blew your mind.
3) National museum
4)Pettah floating market.
5) checked out the local bazaars.
So overall in 600 INR(1200LKR) I traveled almost all part of the city in a Tuk Tuk. Cheap right?
After having my dinner I returned to my hotel. It's better to keep off late night streets If you are traveling solo. So no late night parties for day 1. Safe , happy, looked forward for the next day.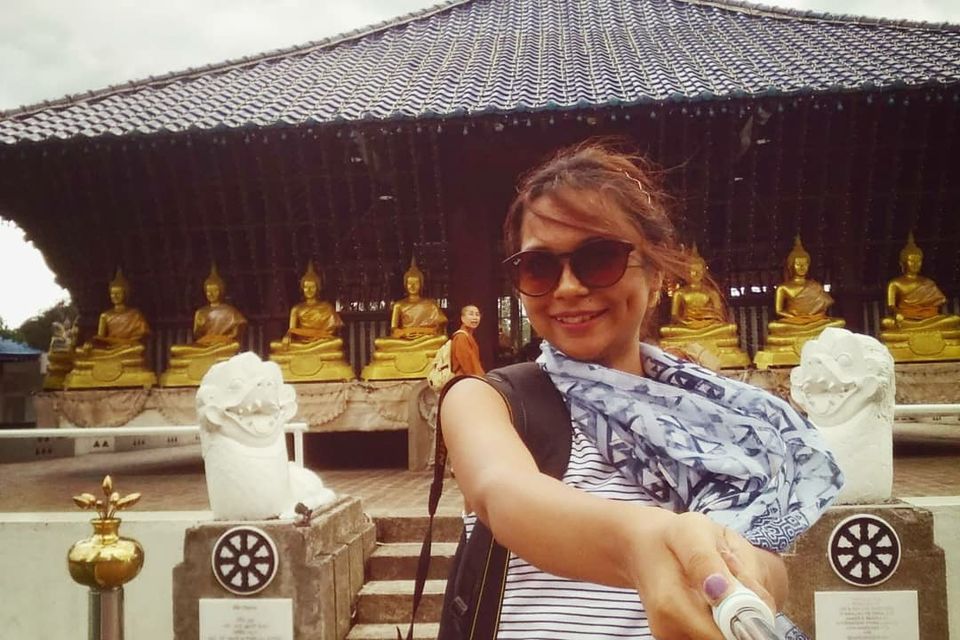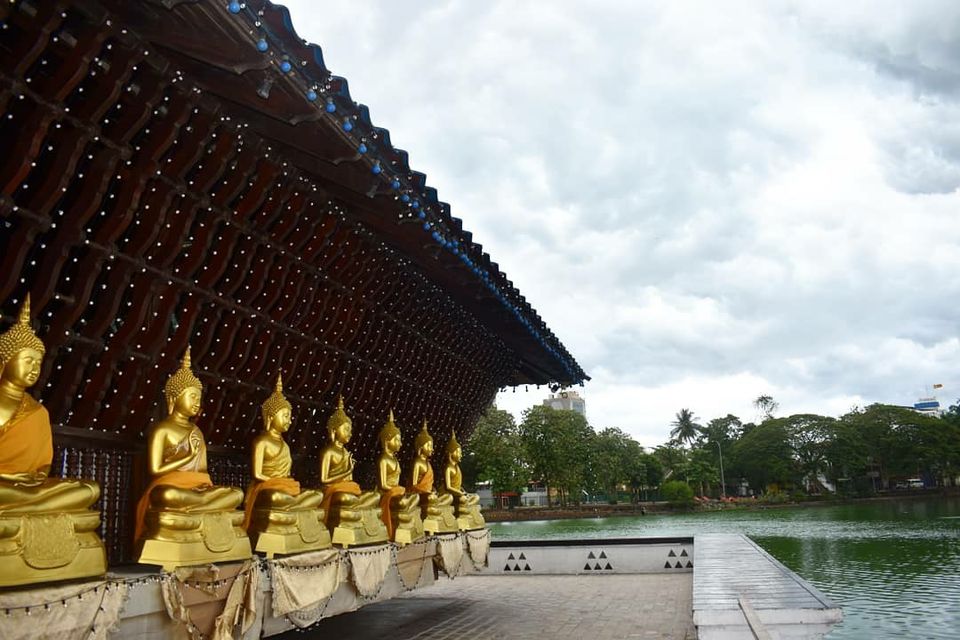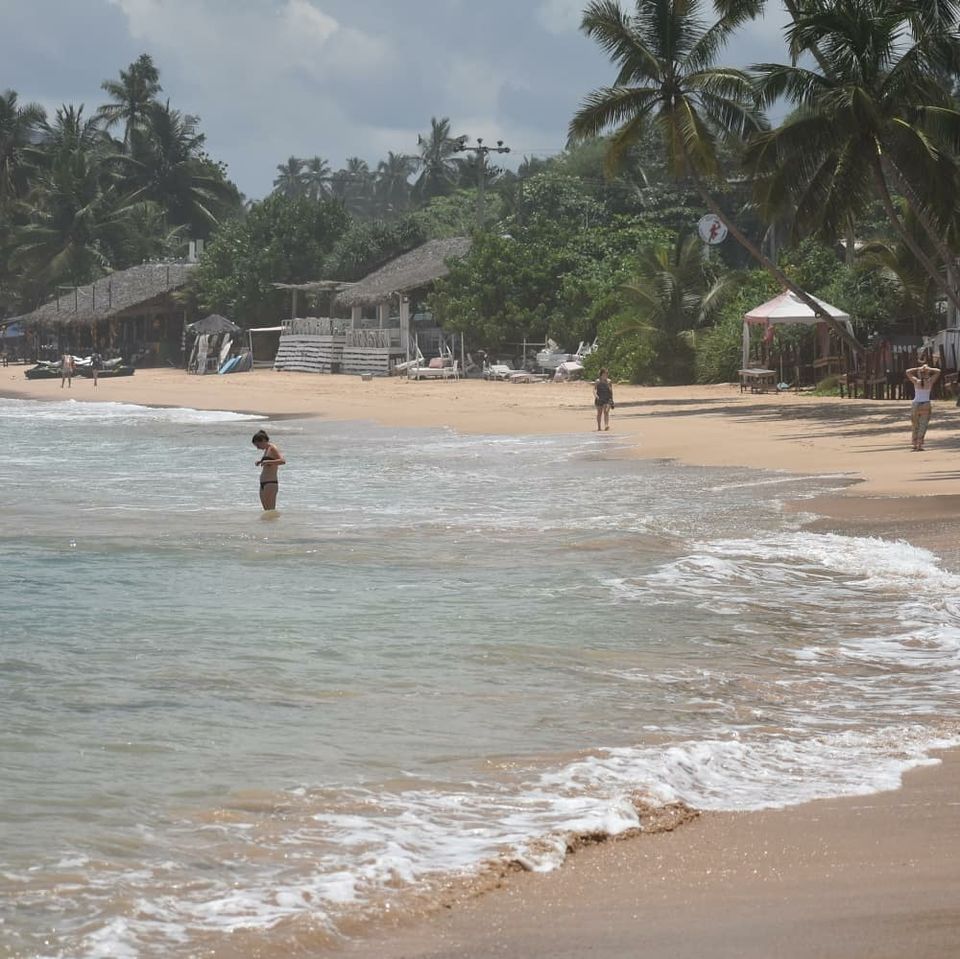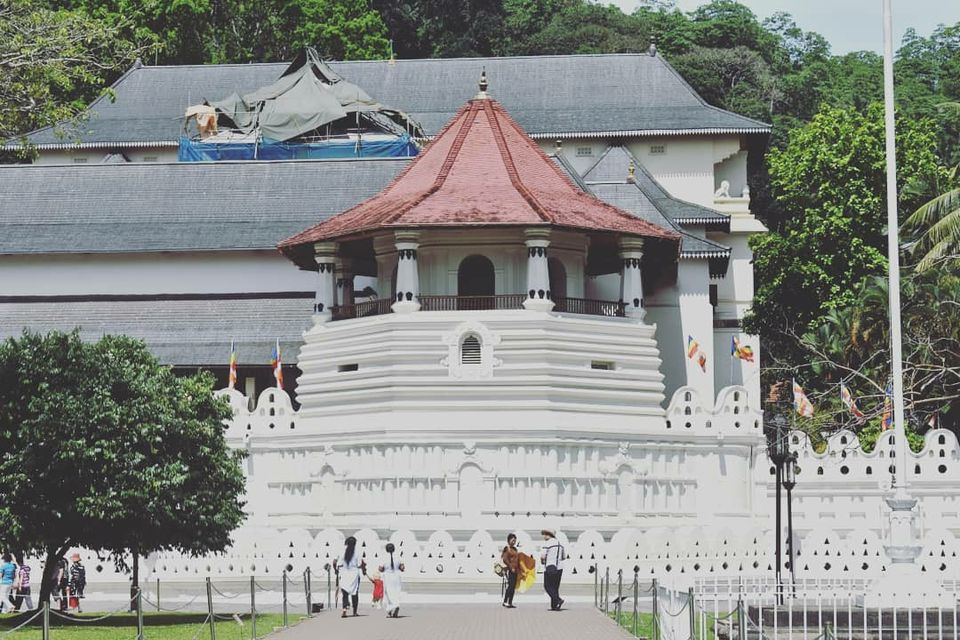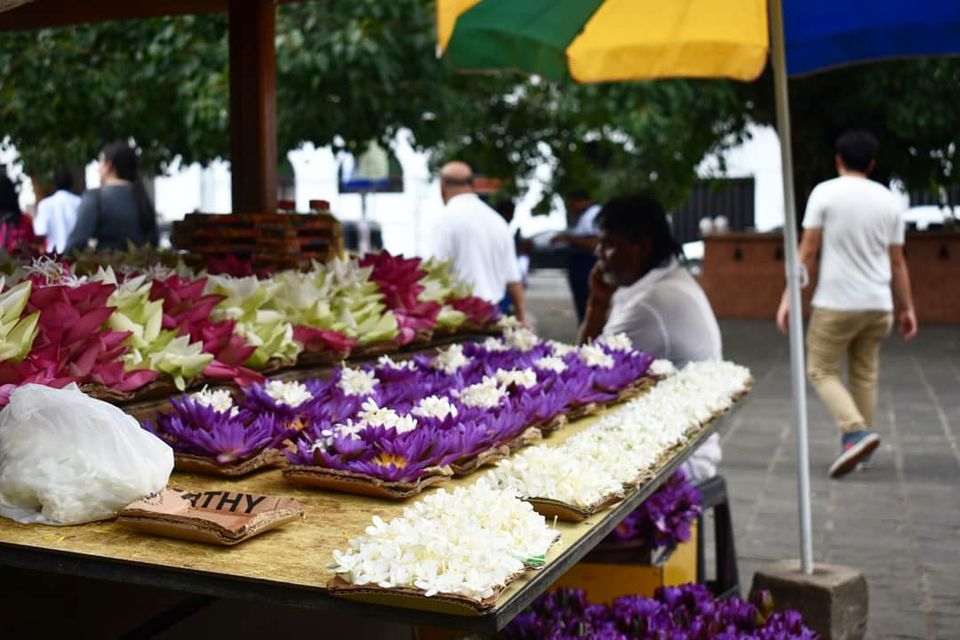 Wohh! Day 2 started with loads of thoughts, next step was to reach the Holy city of Kandy. So there are intercity trains in Sri Lanka,which is very convenient to travel across the country and cheap. So there are train time schedules and in 1 to 2 hours of interval you get a train. So I reached Fort station at 7.30 am and cut a ticket. You can also pre book tickets for 1st class. But than you need to contact agents, I avoided that. I got a 2nd class ticket which was cheap 180LKR but yes, seats are not guaranteed. But that's the fun. You run grab the seat Umm if you are lucky. So I boarded the train, from colombo to Kandy. The scenic view of the journey was very enchanting. You go through tunnels, the landscape is very beautiful. It could be a little hectic cause I didn't get a seat for like an hour but you can talk to the other fellow Travellers and pass the time. Trust me it was an epic experience. Finally after the hassle yet awesome journey I reached Kandy in 4 hours.
This city can be defined as a place which is religious, calm, serene, peaceful.
The place has definitely got that positive aura. I visited the Tooth relic. It's a Buddhist temple. It was a huge area which one needed to explore. The temple had that architectural medieval look which would let you look at it and admire it for hours. I sat there and was in taking all the positivity of that place. The crowd was praying, were lighting incense stick were offering lotus flowers to the Lord. From monks to the deity to the prayers, everything made me feel that life is not limited. "It's limited till you make it look like one. We should just keep changing paths and explore." OK I would not get into deep thoughts. Along with the temple there was this beautiful Kandy lake. I was Strolling the city its walkable. You can just admire, look around people, the beautiful hilltops and relax. Weather was not cold even if it's a hill station tough. I stayed at a guest house "Ginza rest". I could say for all the hotels I stayed around sri lanka, the hospitality was the best in here. It was sort of a bungalow , and the owner who was a lady took care of this giant property. She welcomed me with so much of generosity. I called her aunty. She was very dear and told me almost everything about Kandy. How it used to be a very cold place but global warming, chopping of trees and all human activities have turned the beautiful Lil city a Little warmer than how it was. Nevertheless she didn't expect an Indian girl traveling solo to check in to her place. For her it was quite unexpected and unusual as for she had all other countries guest. But not a solo Indian girl. That kind of made me a little happy about myself. A mixture of courage and determination can lead you to many new things which you otherwise wouldn't even know existed. She got me free home dinner that night. I felt like an welcomed guest. Far away from home, but felt like being at home was a good feeling.
The next day started again with so much of energy ,I woke up by 7 am ,tied the knots of my show laces . Had breakfast ,bid farewell to the lovely Aunty and off to the train station in a Tuktuk again. Next stop being Nuwara Eliya , The beautiful romantic Hill station . It's known as the "little England " of Sri Lanka . But before that , was wondering about the beautiful journey , the Kandy - Nuwara Eliya train journey is one of the most beautiful train route in the whole world . As described by many past travellers . It's rated. So was looking forward for it. Again to get there
1) Buy a ticket at the railway . Costed me about 180 Sri Lankan rupees. 90 INR approx .
The scenes however was the same . You have to be competitive to get a seat or you wait untill some other fellow passengers gets down at some other stations .
Whatsoever, it was amazing .You definitely en route the loveliest sights on the way , beautiful tea gardens , amazing greenery ,lovely landscapes , again the tunnels , water springs , what else your eyes would want . And then you talk to so many people from around the world about the experiences .So time passes by and you get a seat or not you earn knowledge and unforgettable memories . It took almost like 4 hours again and I reached the place . I took a Tuktuk again and checked in my pre booked hotel ,which I did from make my trip . Was quite cute . It was a bungalow. Dropped my Bags and started with the day to check the city .