If you think your vacation to Sri Lanka can only be a silent affair, brace yourself for an exciting plot twist. Surfers first identified this country as a great surf spot back in the 60s and since then the water sports scene in Sri Lanka has made it a desired location on the world map for water sports enthusiasts.
From scuba diving in the shallow turquoise waters of Unawatuna and rafting in Kitugala, opportunities for water sports in Sri Lanka are diverse. There's no better place than this island country to try out water sports in the Indian Ocean, especially if you are a beginner. Go through this list of exciting water sports destinations in Sri Lanka to decide what matches your adrenaline level and make it your next vacation spot.
1. Go scuba diving near the coral reef at Unawatuna Beach
Things to do: The stunning beach is the centre of attraction for travellers reaching this small village in the Galle district. The beautiful coral reef and marine life surrounding this spot has made it a desired location for professional scuba divers as well as for beginners. Wreck dives and coral dives are organised by various operators on the beach, who also provide diving gear if you're up for the adventure.
Best time to visit: February to mid March is the best time to enjoy diving and snorkelling in Unawatuna. These are also the months when you can spot whale sharks.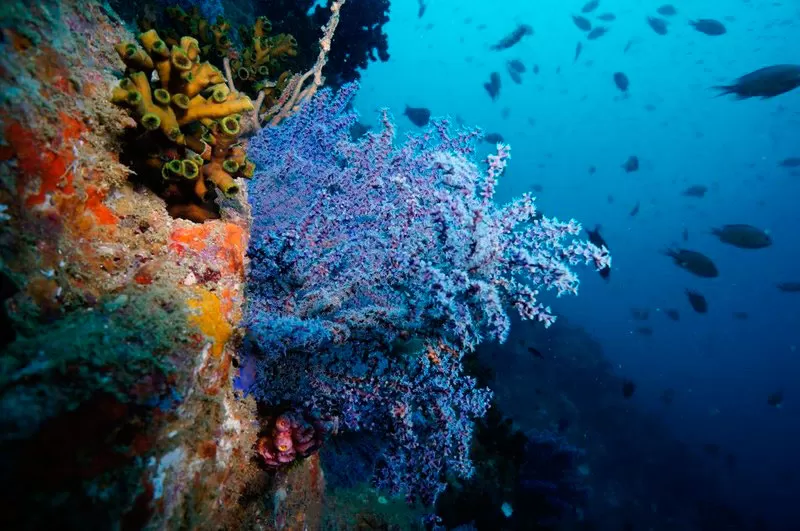 2. Try water skiing and canoeing at Bentota
Things to do: This coastal town in the Southern Province is best known as the water sports hub for adventure enthusiasts visiting Sri Lanka. Some of the popular water sports activities for your Bentota vacation include water skiing, windsurfing, banana ride, wakeboarding, jet-skiing, tube rides, sea diving, snorkelling and surfing. If you're a beginner, various water sport centres operating on the beachside can provide guides and gear for your adventure.
Best time to visit: The ideal time to visit Bentota for water sports is from October to April.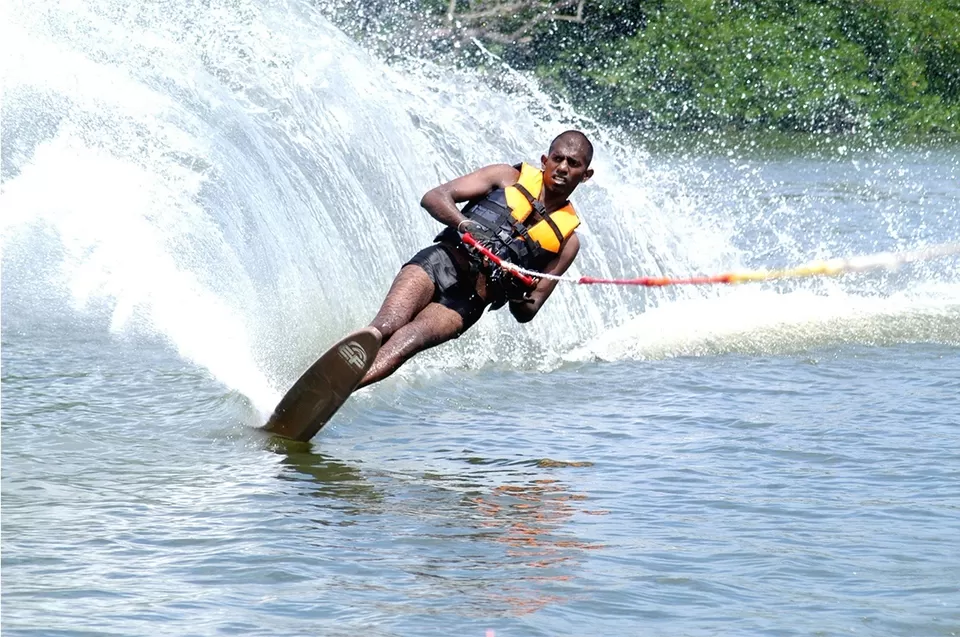 3. Enjoy diving and snorkelling by the shallow reef of Weligama
Things to do: Weligama has been identified as a great place to learn water sports for beginners in Sri Lanka. This beachside village in Matara District in the Southern Province has a two kilometre sandy stretch that makes for an active diving spot. Diving and snorkelling are two adventure activities you can try out here. The early morning hours are recommended to practice surfing and watch and learn from professional surfers playing with the waves.
Best time to visit: December to April is the ideal time of the year to visit Weligama. Visit the beaches by 8am to catch the waves.
4. Find yourself at Sri Lanka's best surfing points at Arugam Bay
Things to do: Arugam Bay is recognised as one of the top surfing destinations in the world. It is located 314km from Colombo, south to the small town of Pottuvil. An annual windsurfing competition is organised here to attract professionals and curious amateurs alike. Apart from being a windsurfing hub, Arugam is also an excellent spot to try out underwater photography if you're interested in the craft.
Best time to visit: The ideal time to windsurf at Arugam Bay is April to October.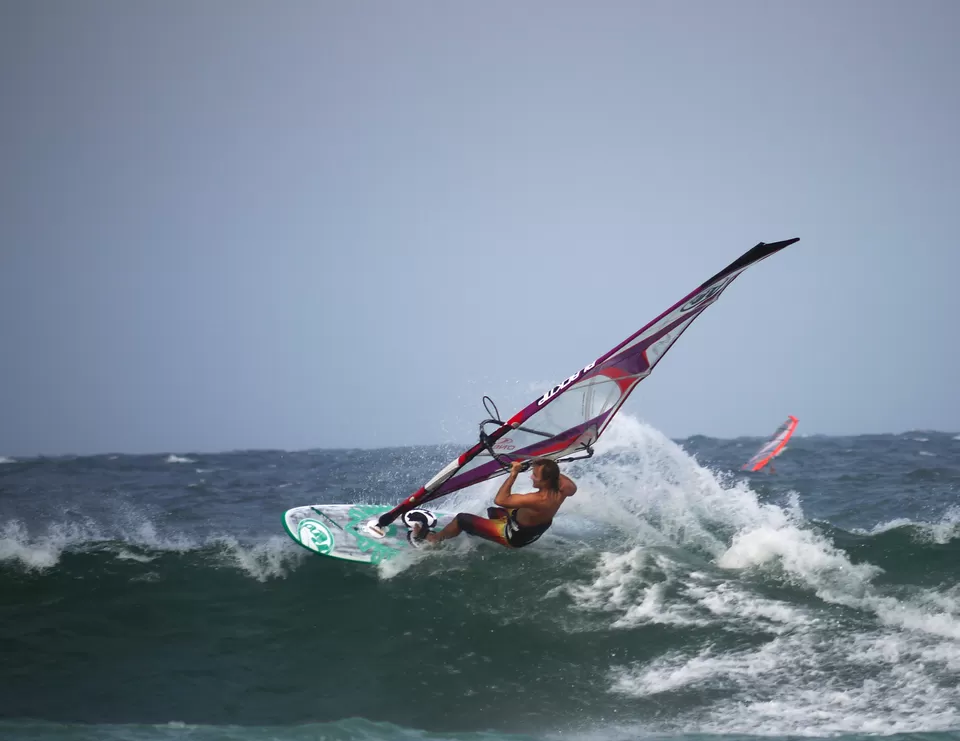 5. Try a new seaside adventure at Negombo Lagoon
Things to do: Negombo is a popular spot for vacationers owing to its close proximity to the airport. The town lies 10km south to the airport. Resorts towards the south side of this town provide various commercial water sports activities such as jet skiing and banana boat rides. Between Jetwing Beach and Jetwing Blue Hotels, lies the water sports and diving centre. It offers equipment for hire and guided day tours for diving, sailing, surfing, windsurfing and kitesurfing.
Best time to visit: Negombo is ideal for windsurfing throughout the year. For experienced windsurfers, January to March is the best time to challenge the waves here.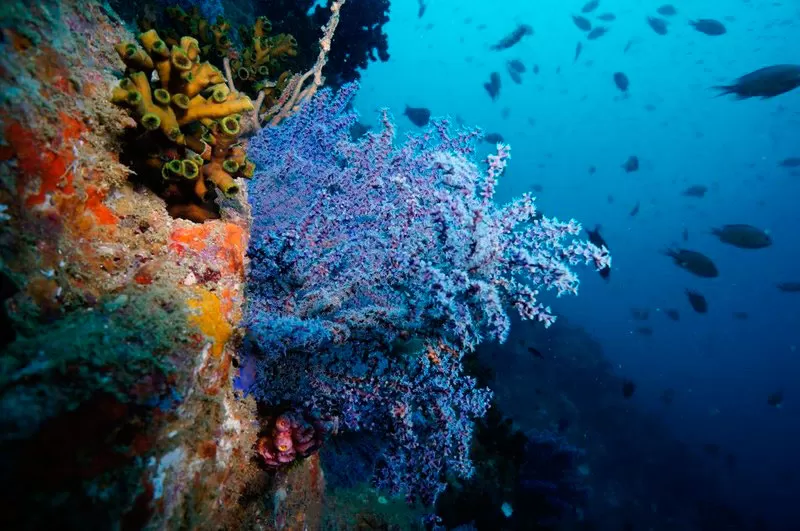 6. Experience white-water rafting at Kitulgala
Things to do: Kitulgala is one of the wettest places in Sri Lanka. The Kelani River at Kitulgala offers grade three rapids that make for a thrilling experience for travellers arriving here for the adventure. The experience is open for professionals as well as beginners. Travellers have shown a growing interest in rainforest adventure camping inside the jungles of Kitulgala. Apart from rafting, waterfall abseiling is another exciting adventure luring visitors to this serene corner of Sri Lanka.
Best time to visit: Go to Kitulgala for white-water rafting from May to December. It's unsafe to go white-water rafting here during heavy rainfall.
7. Watch the dolphins and whales when in Mirissa
Things to do: Mirissa is best known for whale and dolphin watching. If you're up for a boat ride on a lazy afternoon, you can get lucky and spot spinner, striped, bottlenose or spotted dolphins that surround the waters around Mirissa. Operators also provide boats for 3 to 4 hours and fishing equipment for game fishing.
Best time to visit: Whale watching in Mirissa starts from November onwards. The months between January to March are the best time to visit Mirissa.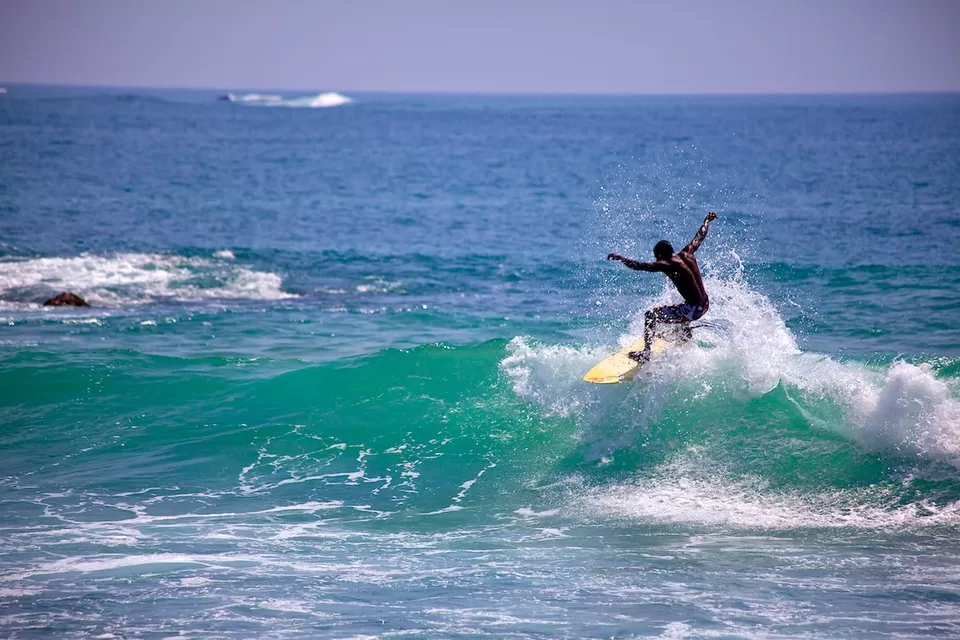 8. Go to the Kalpitiya Lagoon for a long surf holiday
Things to do: Kalpitiya lies in the Puttalam district of the North Western province of Sri Lanka. The lagoon majorly attracts kite-surfers due to the ideal wind and climate conditions. The region is less crowded and one of the very few locations on the northern peninsula offering water skiing and wind surfing. This serene northern coast attracts travellers for long-surfing holidays due to the sheer tranquility of this corner.
Best time to visit: For kite surfers, May to December is the ideal time to be in Kalpitiya. Months between November to April are the best for whale watching.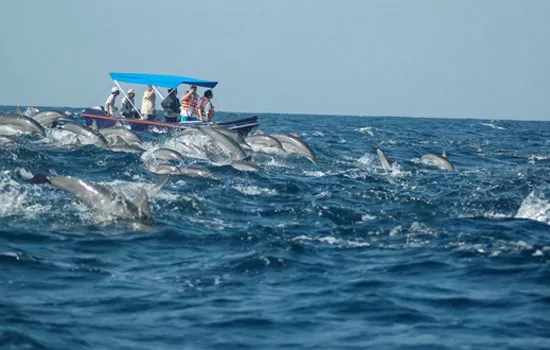 The stunning palm-fringed beaches of Sri Lanka have many thrilling adventures awaiting you. If you have discovered new water sports destinations along the coast of Sri Lanka, tell us about them in the comments' section below and help travellers on Tripoto plan their next adventure.
Have you been to Sri Lanka for an offbeat adventure that no one knows about? Share your travel story on Tripoto and tell us everything about your experience with the island country.
Frequent searches leading to this page:-
Top Sri Lanka places to visit, Top Sri Lanka tour packages with price, Sri Lanka honeymoon packages from Delhi, Sri Lanka tour package for family, Top Sri Lanka tour package for couple, honeymoon packages in Sri Lanka with prices