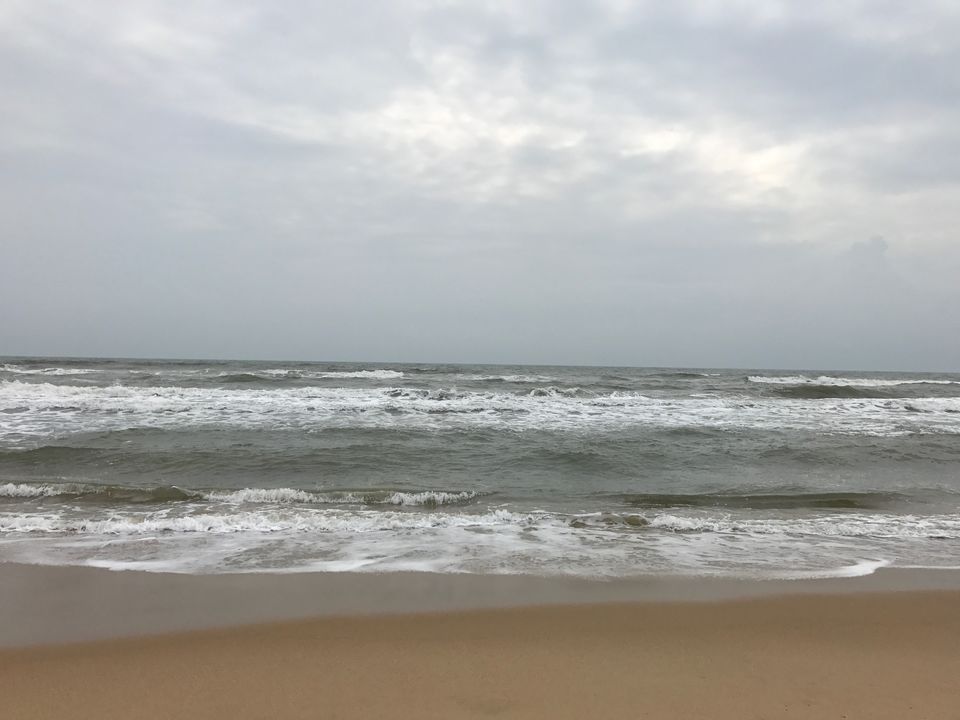 T'was my last couple of days of travel freedom ( pregnancy tends to ground you in more ways than one!), 28 weeks down, vacation options are at a bare minimum. A final "baby-moon" awaited, but where to go? Goa instantly came to mind in the planning phase, but a 20k/person return fare sent chills down my spine and rage rants were brimming. Since it was Republic Day weekend, all of India would show up in their shorts, shiny sunglasses, gujju accent and bad driving skills, Goa was — totes avoidable. But the sun, beach, palm trees ka sapna was keeping me up at night, beach bum experience was definitely needed.
A tiny bit of research and hardcore coupon-ing later, a deal for Grande Bay Resort in Mahabalipuram, Tamil Nadu popped in my mailbox. Rs 25,000 for 3 nights in a giant beach resort complete with a spa, huge pool, 2 restaurants and a beach just 100 metres away- beam me up Scotty! Tickets were booked to Chennai and off we went to the sultry land of Mahabi! Here's what went down that happy weekend, and a small guide for you peeps for future travel too.
How to get there:
Mahabalipuram is 56 kms from Chennai Airport in Meenambakum. Also known as Mamallapuram, it's accessible only by road. Cabs are the best way to get there. Book a government AC taxi from inside the airport for Rs 1500 one way. Alternatively, you can also use the FastTrack app which is a private cab service- it's FAR CHEAPER at Rs 1000/one way! We didn't know about it till our return trip and ended up forking 500 bucks extra. Anyhoo, you can book a cab on the app itself and pay online via PayTM too. It's the most reliable service in Chennai.
Remember, online payment is ONLY POSSIBLE THROUGH THE APP.
And oh, no Ubers/Ola/Meru go towards Mahabalipuram. Alternatively you can take local bus too. But their schedules are erratic.
We reached Chennai at 6 PM on Thursday evening, so all chances of getting a view on the fabulous E Coast road were lost. It's got the beach on both sides, hardly any speed bumps, and a long stretch of about 40 kms straight to Mahabalipuram.
Stay: The Grande Bay Beach Resort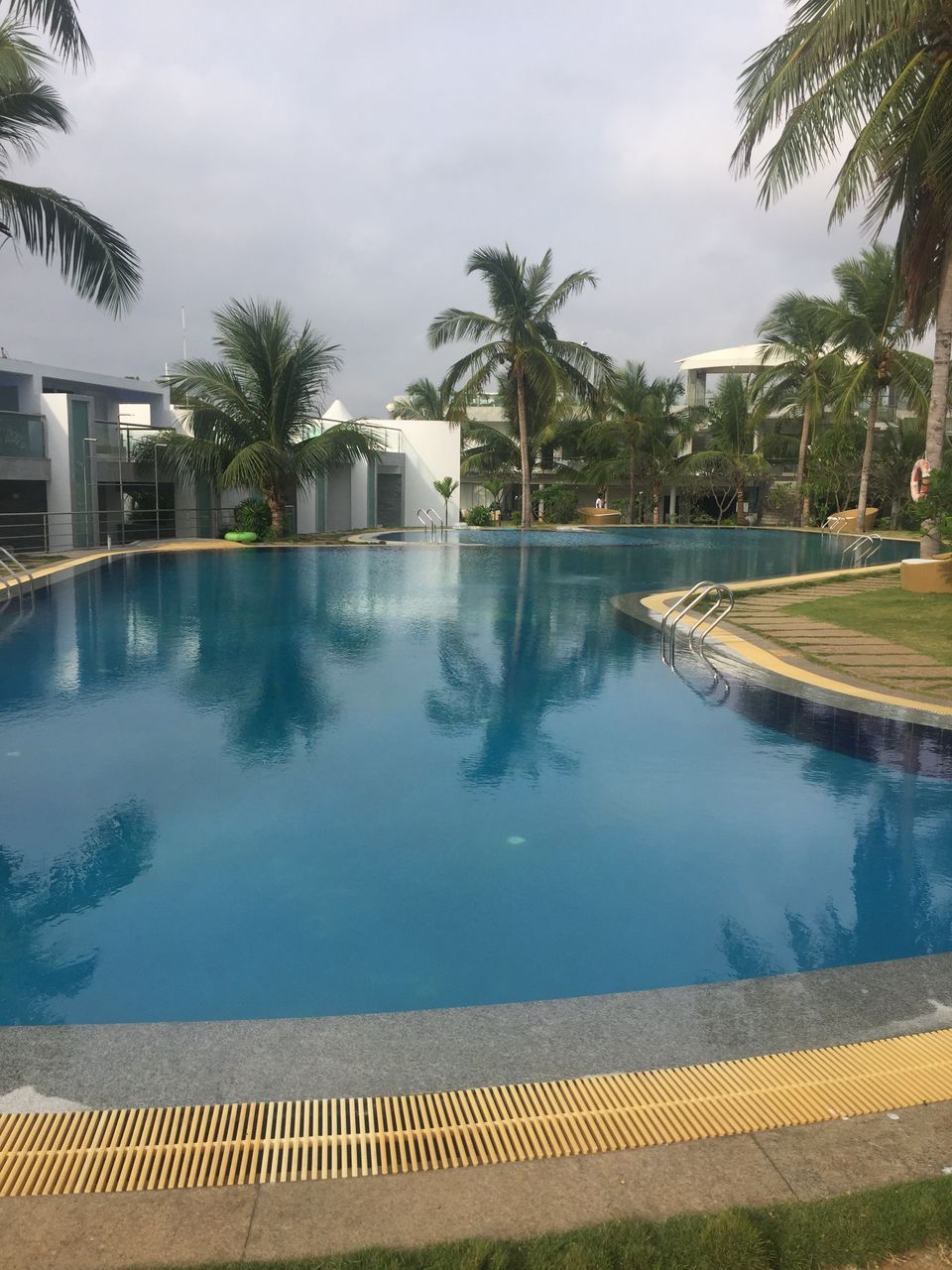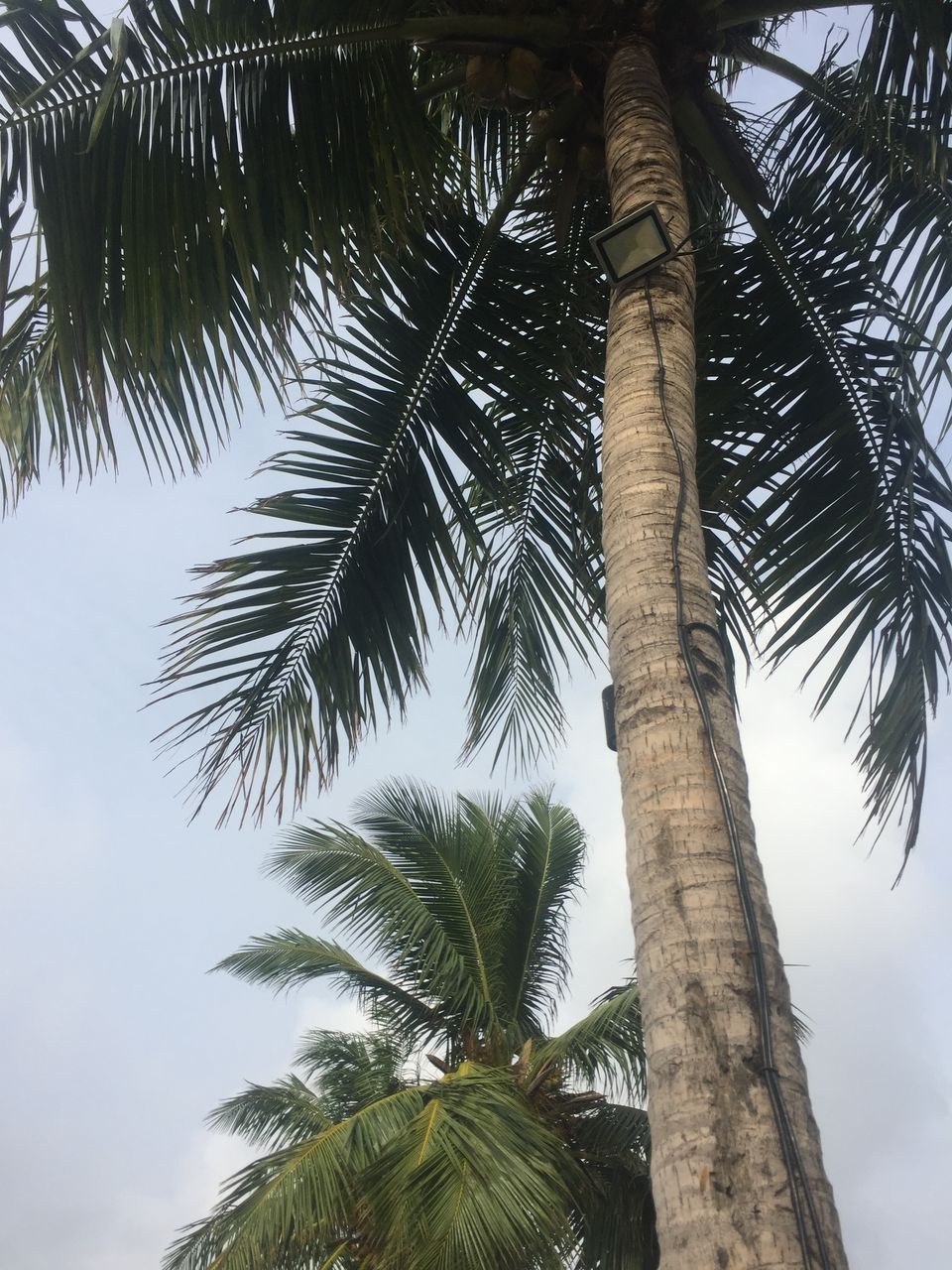 We headed out on the Republic Day weekend for 3 nights and stayed at the Grande Beach Resort. The town has many all-in-one beach resorts along the E Coast Road including the Taj and the Radisson Blu (it is beautiful, but was booked out that weekend !) all in the distance of 2 kms from each other. The Grande Bay Resort for 3 nights was a total of Rs 30,000. While the rooms only cost Rs 25,000, Mahabalipuram imposes a Luxury City Tax of Rs 1200 per day/room. This is in addition to state taxes adds up to a lot. And frankly, it's not worth the 30k- trust me. India is just so expensive!
Since we reached Mahabalipuram only at about 8 pm, the first night was pretty much just dinner, a nice walk in the resort and goodnight! Although the beach is just 1 km away, don't go lurking in the night as they have no lifeguards, lights or even a railing to keep you away from major tides.
The Grande Bay Resort is a good resort though! It's got huge rooms, a huge pool space, a spa, really excellent food and decent service. It is overstaffed because I think it's a teaching resort which employs fresher students straight from their hotel management courses as trainees.
A note about the rooms though- the decor is horrible. It's huge for its size, but doesn't give you star quality feeling as the interior design shows ZERO EFFORT. For 10k a night, you would at least expect a giant bath tub with fancy toiletries, umm no. None there. It's very average and so underwhelming.
The spa costs about Rs 3200 ( with taxes) for a 90 minute full body massage and is HORRIBLE. It's run by Indonesians who have absolutely no interest in serving you at all. My husband ended up feeling worse after the massage! They just want to get it over with. Avoid the spa at all costs.
But the pool and other facilities are so enjoyable! We relaxed and were full zombies on all days at the pool which is super clean. The beach is just a short walk and is so clean! Its amazing that the gujjus of the world haven't littered it yet with all of their nonsense and it's so peaceful.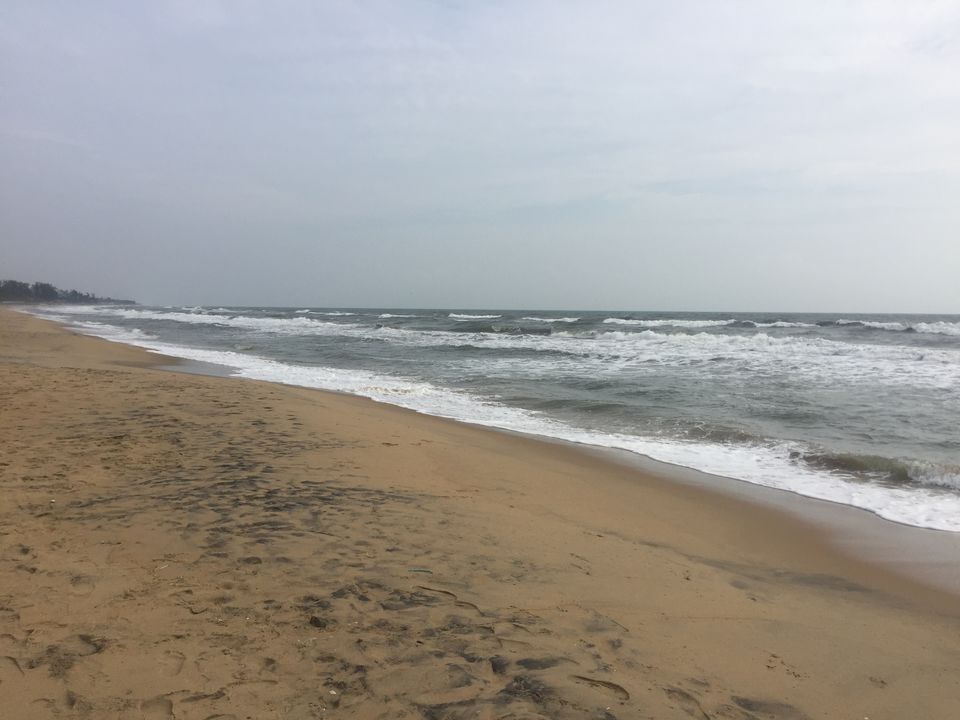 Give the staff a little time for room service. They tend to get confused between departments and take atleast 20 mins to send even towels!
Overall, the experience was great. But I would have liked to do it for maybe just Rs 20,000- all inclusive.
Food: It's seafood paradise.
Day 1 and dinner was at the in house restaurant at the resort called L'Altitude. We ordered an Andhra Dish called Chicken Kundapura and Parotas to go with it. Absolutely delicious! Its a simple gravy preparation with Andhra spices and our hotel did a great job with it!
Since we had breakfast included in our room rent, that is where we took full advantage of the money paid! And let me tell you folks, this spread was huge and so bloody good. Everything from continental to traditional ( the yummiest pongal ever!) to even crispy masala dosas, the spread was incredible. We gorged on the fluffiest pooris, omelettes and bhaturas! I'd give Grande Bay full marks for their food.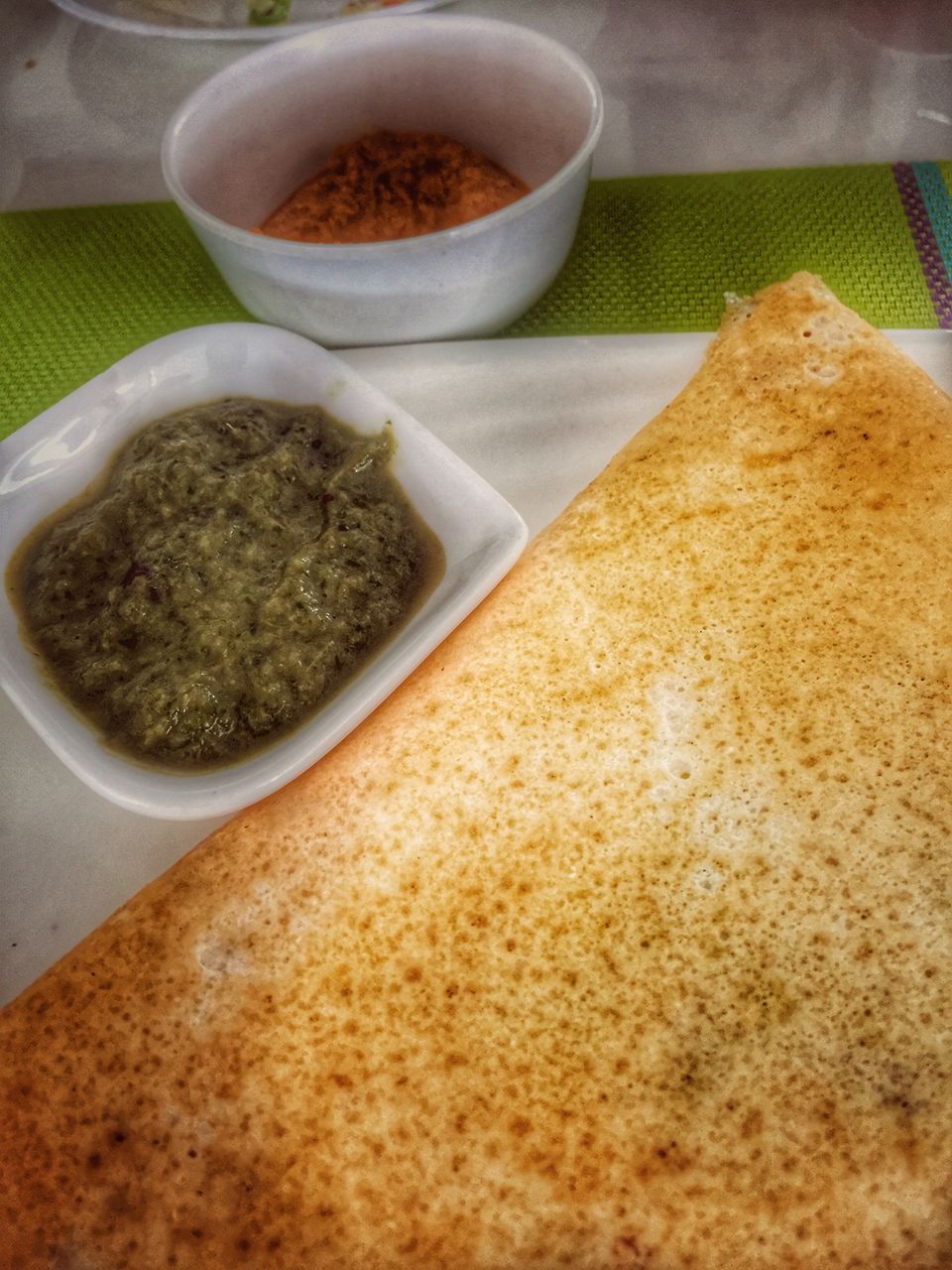 Mahabalipuram is a haven for seafood lovers. The town with all the restaurants is about 1.5 kms away. On day 2, our lunch was the South Indian mess called Anand Bhuvan ( for me- the vegetarian) for a typical southie thali meal. Avial, sambar, keerai, beetroot toran, rasam, papad, dahi and ada paysam- I WAS IN HEAVEN.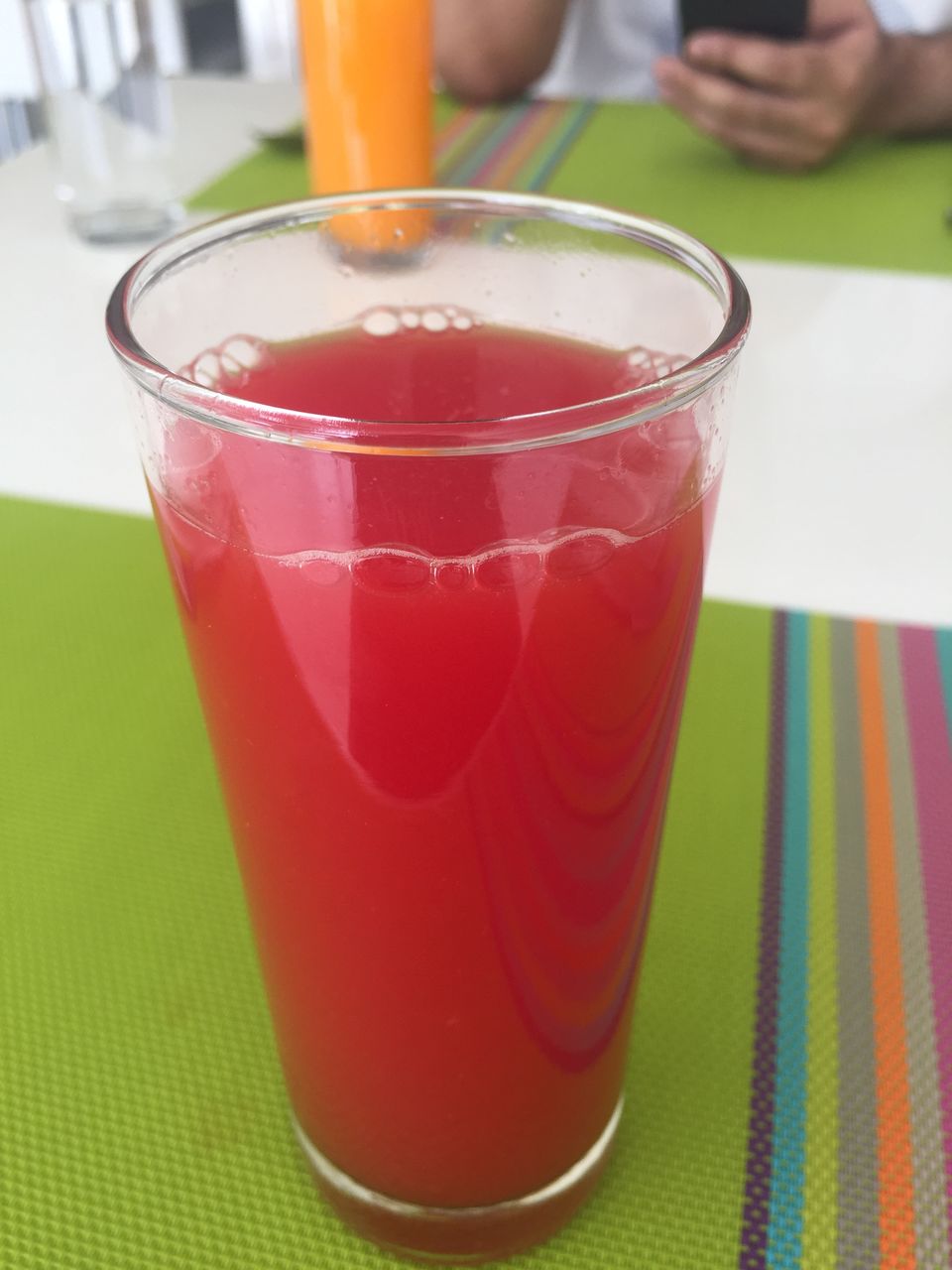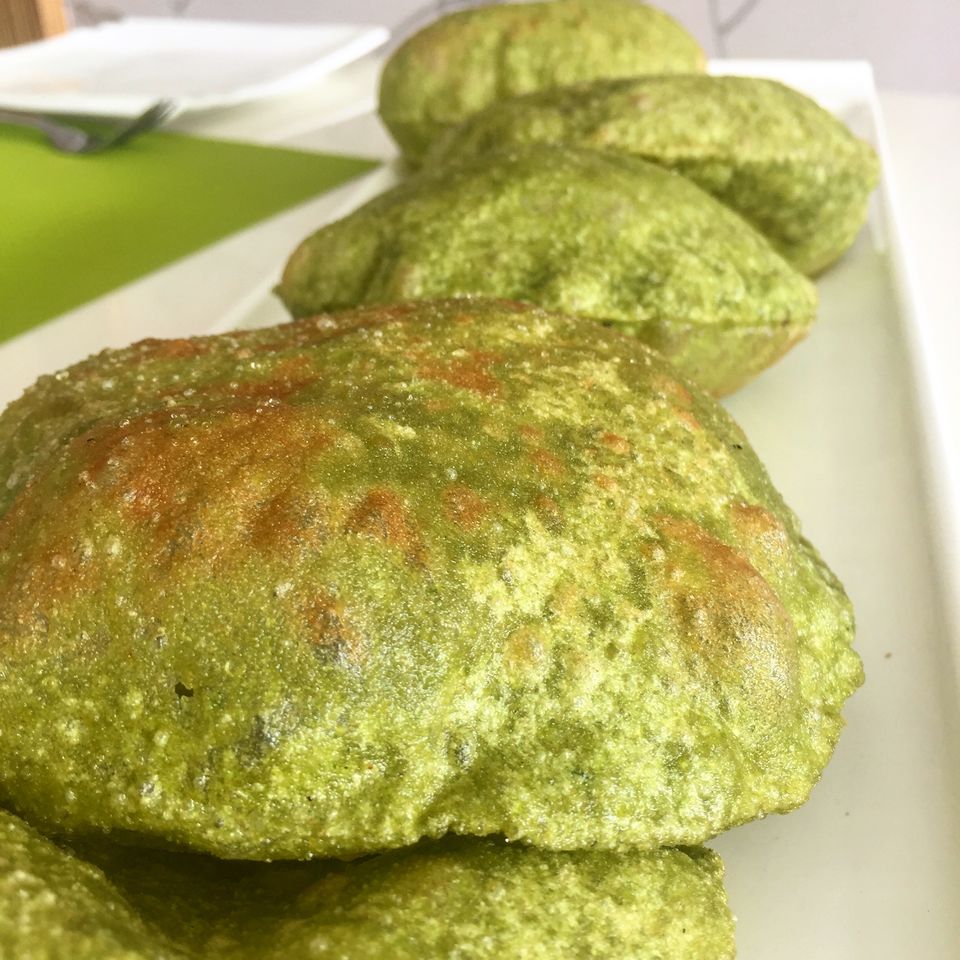 All this for just Rs 110 per serving.
Vegetarians beware though. Your options are to eat either traditional southie food or veggies in coconut curry. They are both tasty, but don't go looking for more options than these.
For Day 2 dinner we went to the famous Moonrakers Restaurant in the town for seafood. It's THE place to get fresh seafood made the traditional way. The husband ordered for the Prawns Tava Masala with Parotta and was blown away! For Rs 300, it's great value for money and has atleast 12–15 pieces of prawns in one plate. This portion in the city would easily end up costing you 900 bucks. The restaurants here have a very "Goa feel", you'll see plenty of expats chilling with their iPads !
Important note: Most of these places don't believe in air conditioning! In the 40 degree heat, it becomes a SERIOUS problem! So go to a place with plenty of fans and ventilation.
Restaurant Recommendations-
Try Moonrakers for the seafood and fun service. The staff is a jolly bunch of people! Right opposite to it is the Gecko Restaurant( Our Day 3 lunch was here) which serves some awesome prawn noodles and yummy fresh fruit juices. Also try The ButterBall cafe right down the road, for their juices and shakes. Trust me, you'll need one every hour in that heat!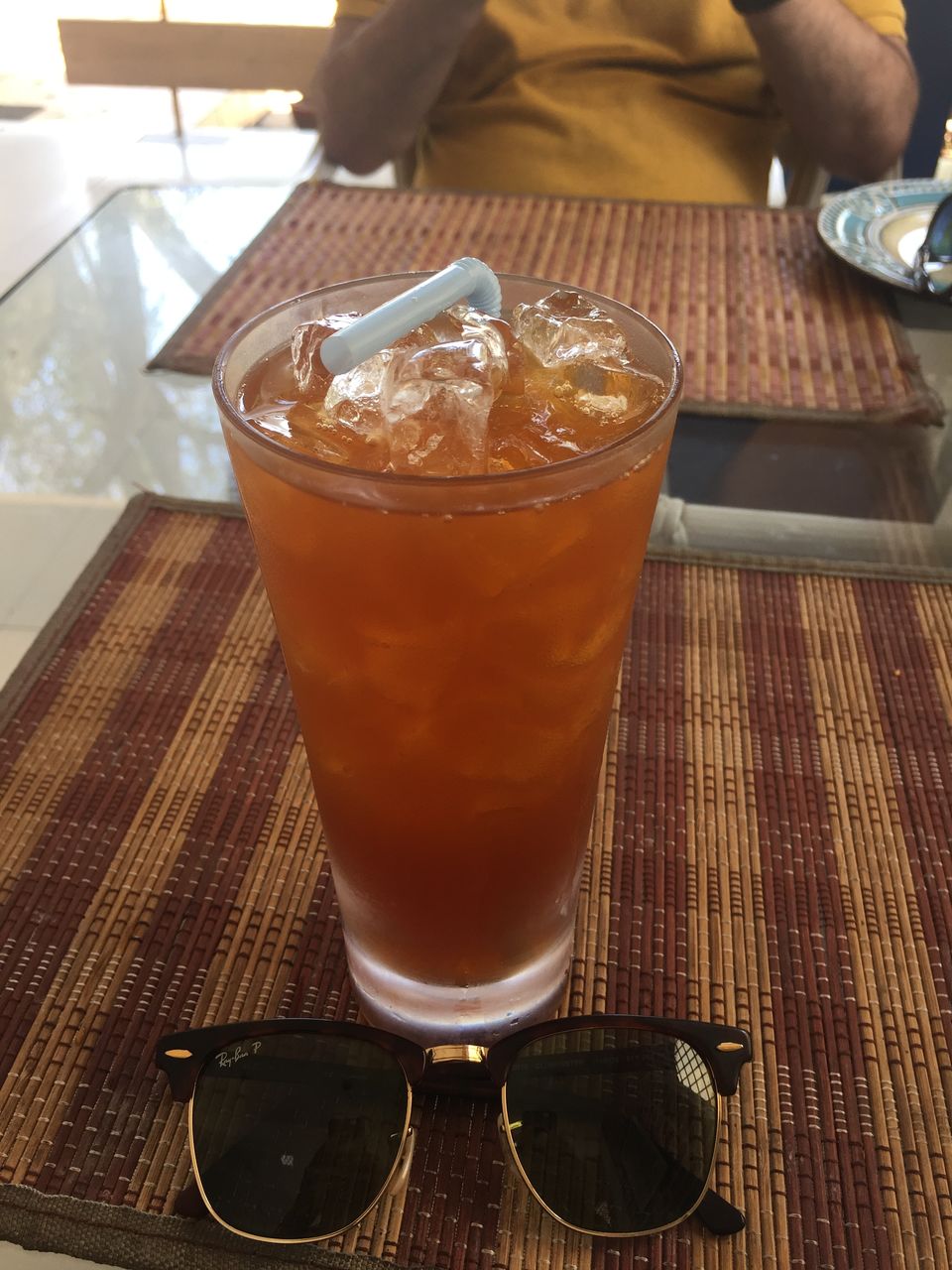 Alcohol:
Alcohol is a problem in the whole of South India and especially so in Mahabalipuram. You only get a super strong beer called British Empire ( its manufactured in Chennai) in the city. It has about 6% alcohol and costs Rs 120 for a big bottle. Be careful with this one, it's complete hangover material.
And most places serve it to you in a steel glass, now that's what I call vacation drinking!
Our resort though had a small amount of Budweiser and Old Monk- but a pint with tax came up to Rs 350. Why pay Rs 350 for beer bottled in India?
The Beach:
The beaches are just plain ol' LOVELY. So pristine, so clean and just beautifully calming. Thankfully so, the beach has little or no garbage at all and I would urge everyone to keep it that way. The reason for the low litter is also that it hardly has any shacks on the beach. Mahabalipuram is a clean city with environmentally friendly people. So chill on the beach in the day and don't forget to take plenty of Sun Block lotion- that heat will melt your skin away!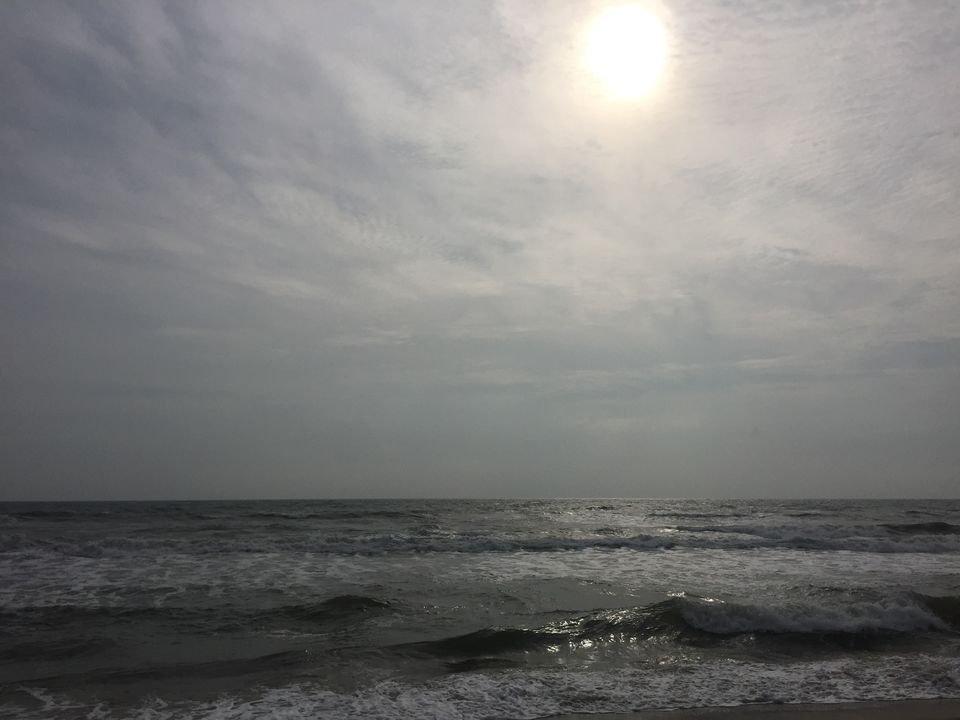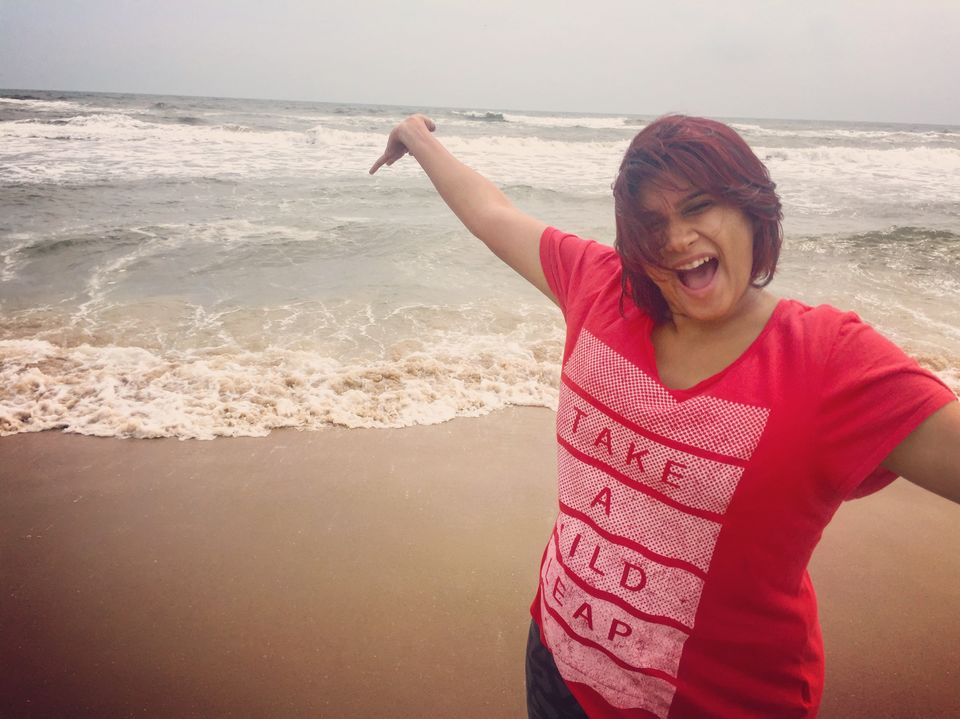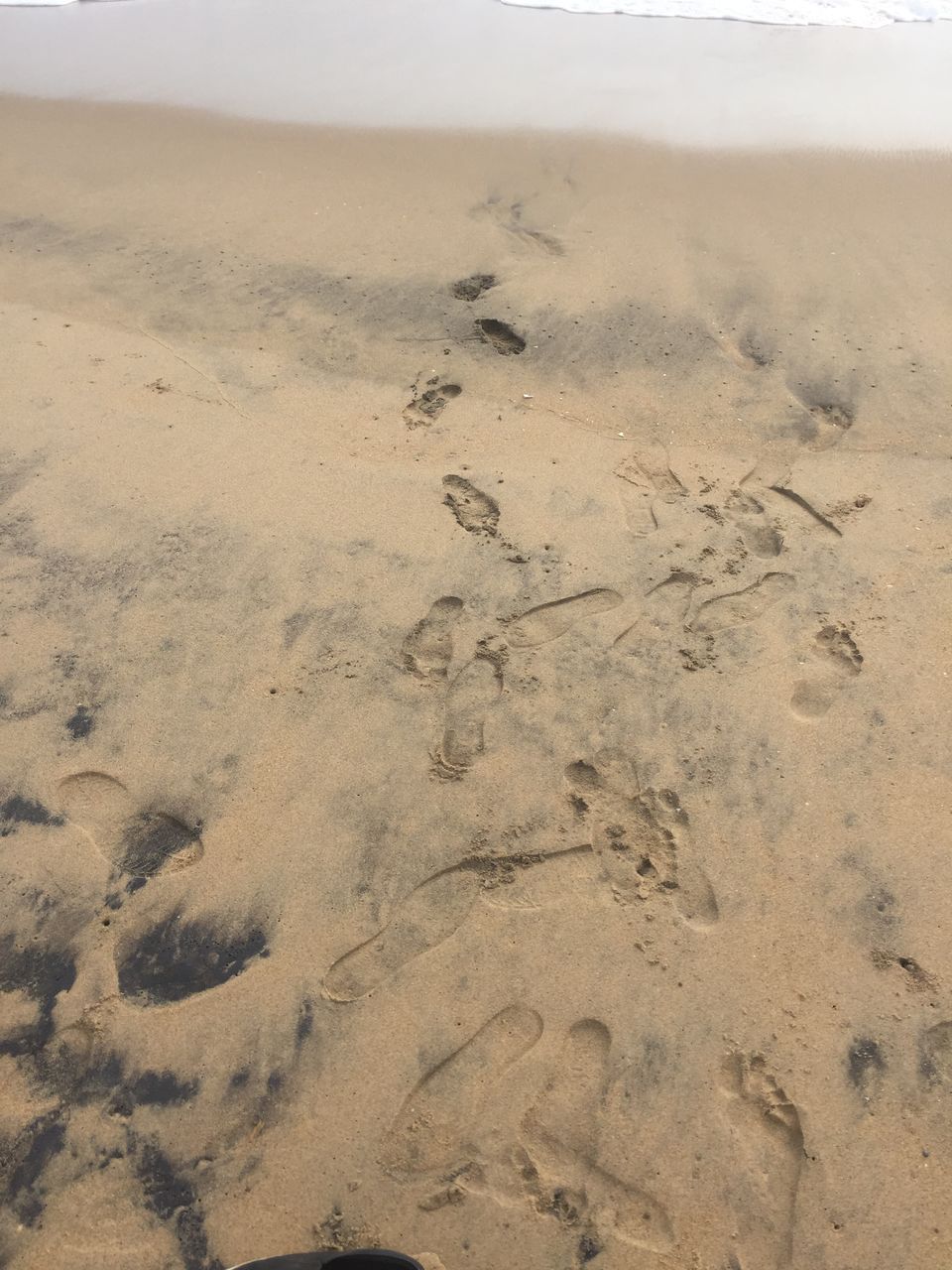 You can also get surfing lessons and do some water sports in July and October. Our hotel did have the option of a package, but we just laid on the beach and read books instead. #BeachChillin
The beach has no lifeguards, lighting or even a safety rail. So be careful if you go out lurking in the night. I strongly recommend not to do so.
There is also a boat house about 10 kms from the Grande Bay Resort in the Chennai direction. Do check that out.
The sights and scenes:
Mahabalipuram is a temple town. It's got a rich heritage and all it's monuments are carved out of single pieces of rock, which is an architectural marvel. Unfortunately so, these monuments have suffered tremendous ecological damage and you can barely make out the figures, or the intricate artwork on the walls. Nevertheless, since all the sights are located in a distance of 6 kms, you can finish all of them in one day.
What we checked out: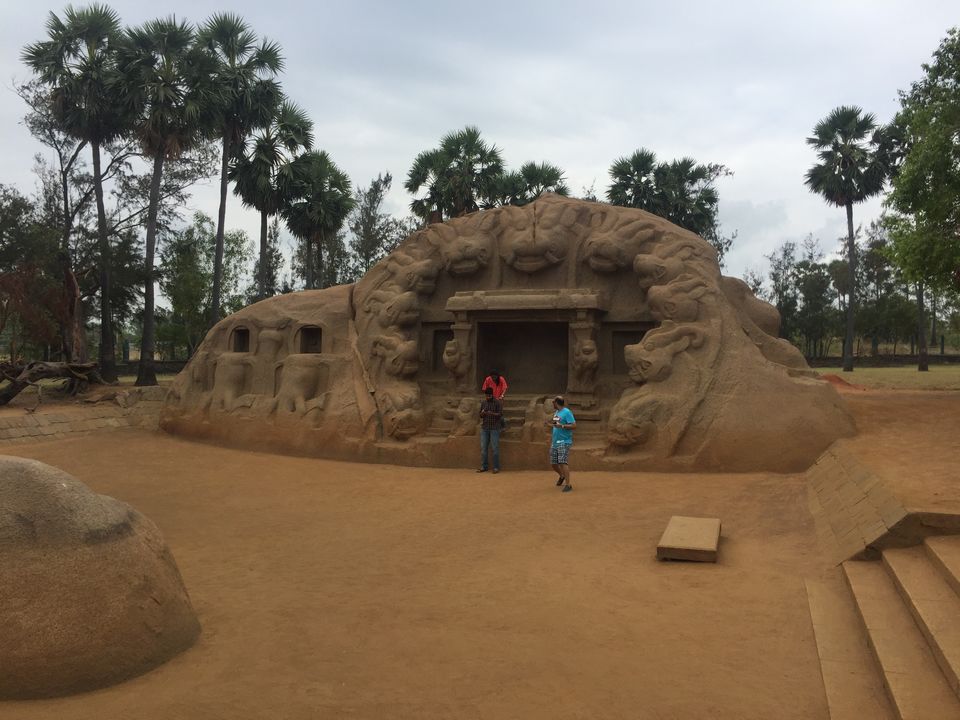 The Tiger Caves
About 1 km from the Grande Bay Resort, this is a small cave located bang in a middle of a garden. It is decorated with tiger heads and is one of the oldest- constructed in 8th Century AD. Total picture spot, and has free entry. Don't forget to check out the big "phallic" symbol rocks!
The Shore Temple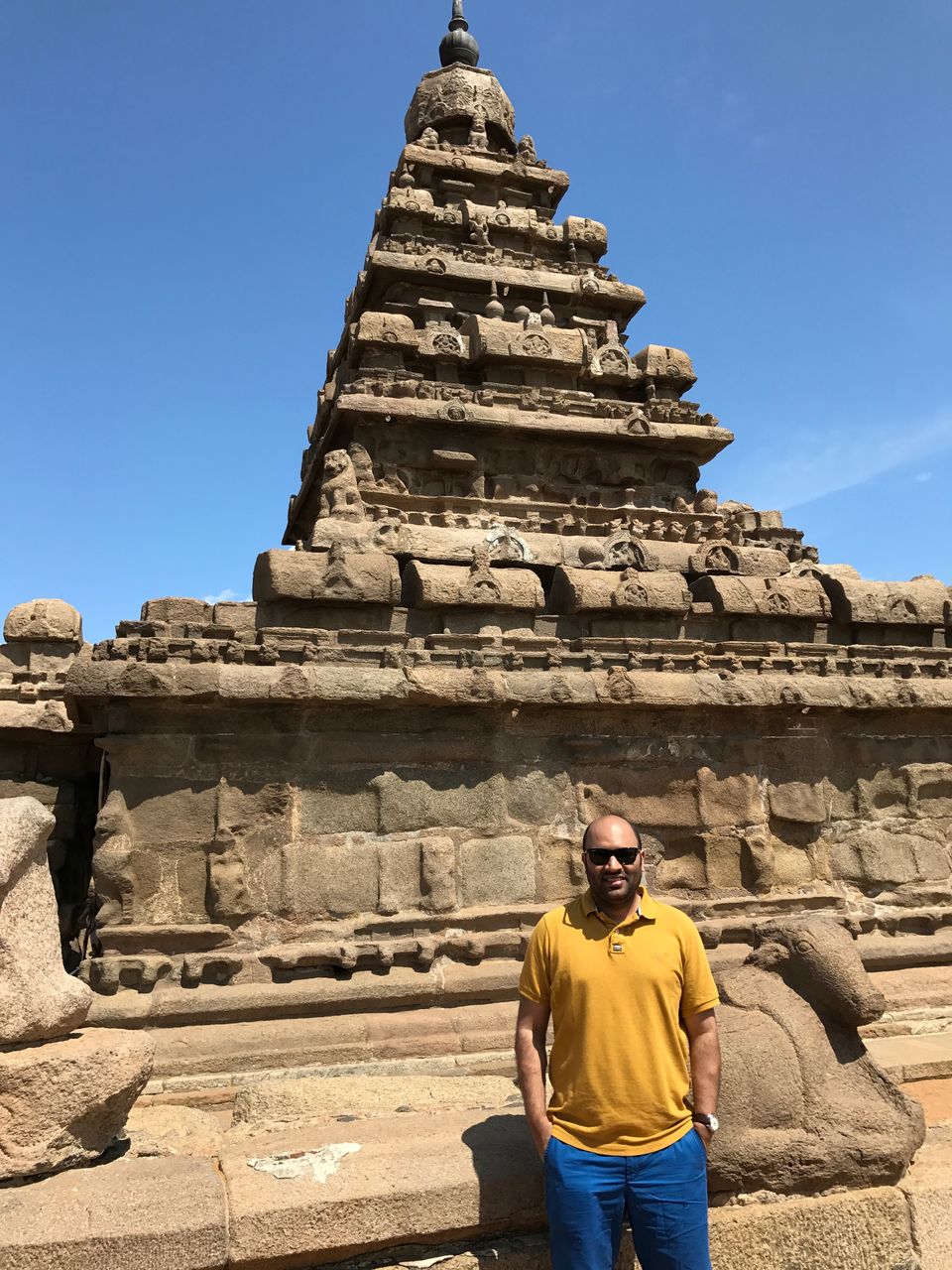 A beautiful temple built next to shore of the Bay of Bengal, it is again- carved out of a single rock. It is a quite a major tourist spot. It has 3 temples in the complex- one large and 2 small. Constructed in 8th Century AD, Pallava Dynasty.
Unfortunately so, you can't see much of the structure as they have eroded away. It's good, but not really great.
You have to buy a ticket of Rs 30 to visit this and other monuments. And if you are a foreigner the price is immediately hiked up to Rs 500!
Arjuna's Penance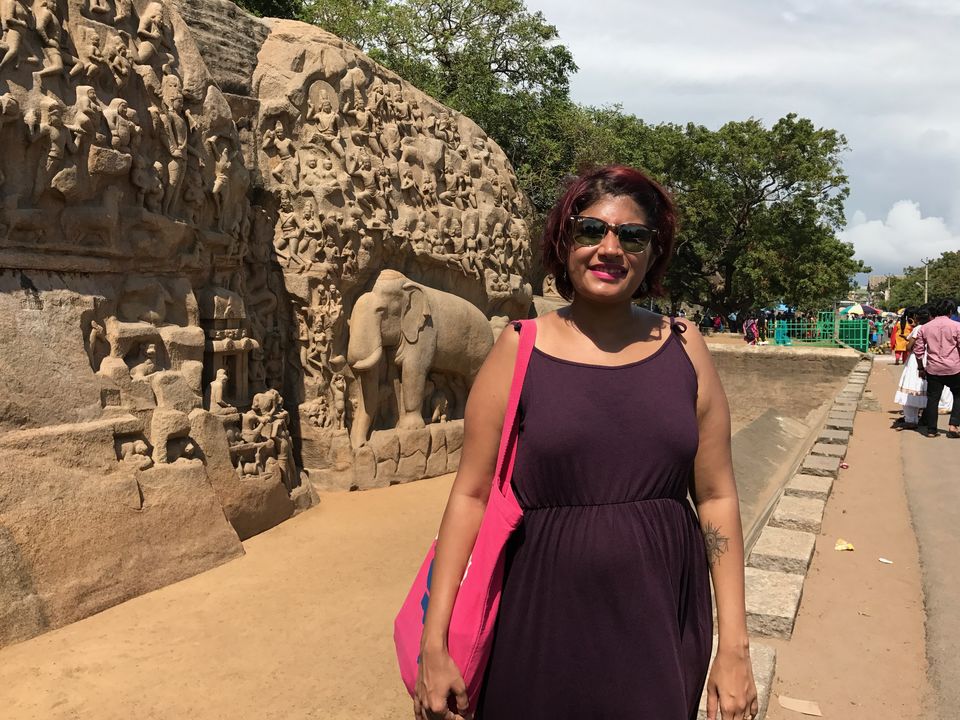 A huge structure which resembles a rock painting, it's bang in the middle of the town next to Krishna's Butterball. It's carved on two rocks and depicts the story of Ganga to earth from the heavens led by Bhagiratha. Arjuna's penance is adjoining rock. A picture spot, but so crowded!
Krishna's Butter Ball: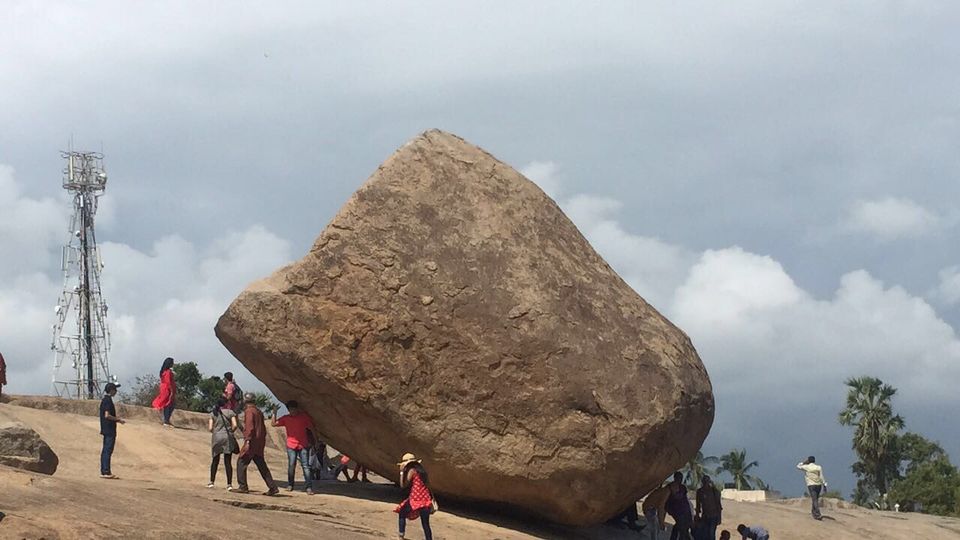 A giant granite boulder which is in a precarious position on a steep hill and it looks like it will slide and fall, but it hasn't moved in over 1200 years! This is THE place to take the illusion picture! Why is it called Krishna's Butterball? Legend says that Krishna stole butter from his mother and made it into a giant ball. Weird, I know. The kings of the past have tried moving the boulder, but it has stood it's ground!
Other spots to check out are the Panch Rathas, but we went back to the hotel as it was too freaking hot! All these monuments are located in the town itself, so getting around is no hassle at all.
Local transport in Mahabalipuram: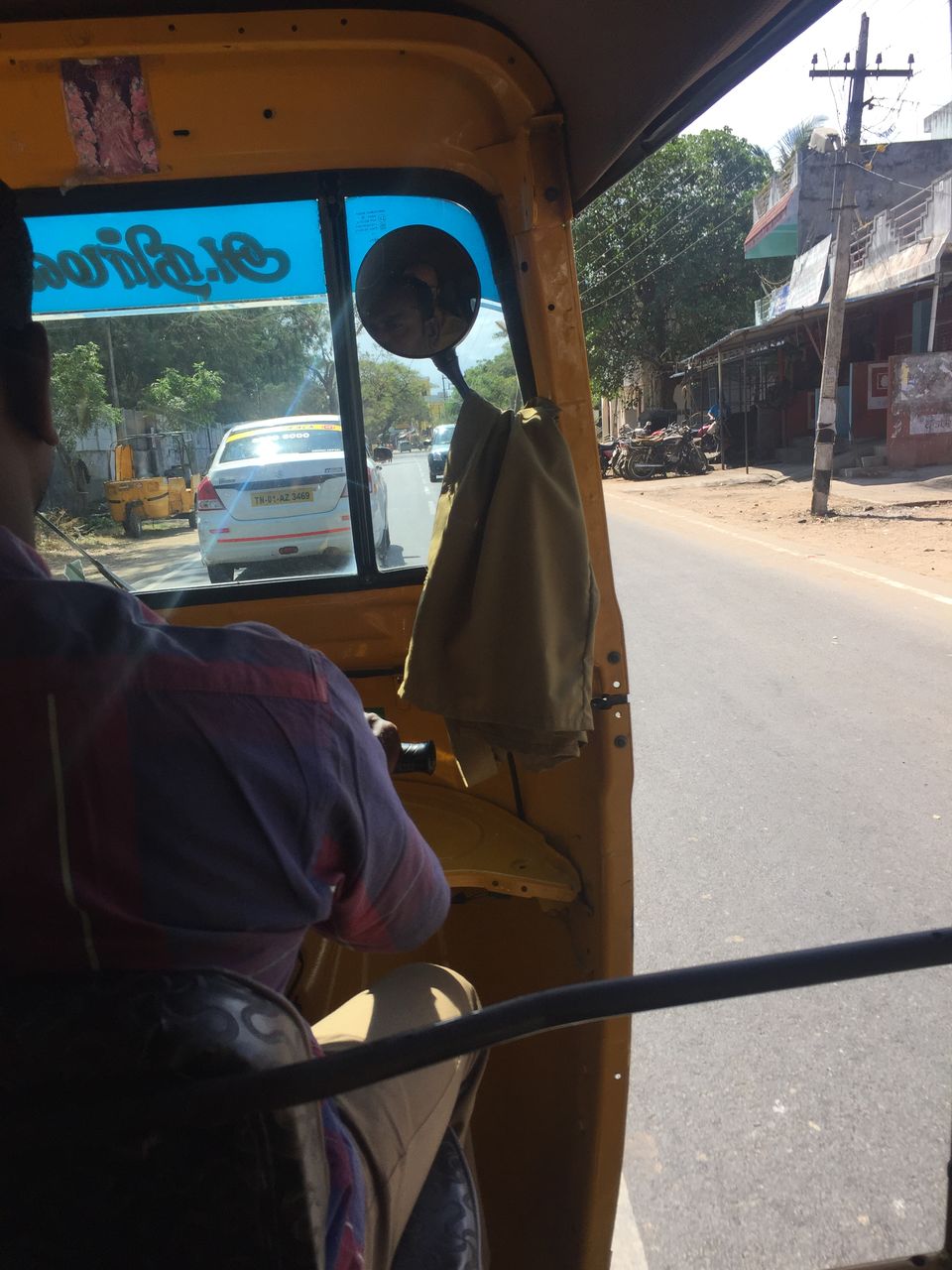 Rickshaws are the only way to travel around the city. And they run without any meter! A small trip to town will cost you Rs 150. And a day trip for 4 hours- about Rs 600. You can negotiate with them though! Most of the rickshaw guys have phones, so you can call them to your hotel too. Pretty fancy that way!
Our driver was Mr Anbu who drove us around for 3 days for lunches, dinners and sight seeing! Hello there Mr Anbu!
All of the rickshaw fellows take ONLY CASH. No PayTM — nothing. So you better have plenty handy.
The Cash Situation:
It is is VERY IMPORTANT to remember that Mahabalipuram is a cash transaction city. Only the major restaurants have card swiping machines and most of the times, they don't work and are very fussy to accept cards. There are 5 ATMS in the city and NONE OF THEM HAD CASH all the 3 days we were there.
We run into serious trouble as we had only about 5k of cash with us and had to ask our hotel to lend us some! So remember to take out plenty if you are planning a weekend trip here.
For a city which is so clean and is a tourist spot, I am very surprised at the lack of digital transactions. The people just don't want to change!
All in all, Mahabalipuram is a fun place to spend a weekend if the beach, some quality time with family, sunny side up with a tall glass of lemon soda and generally watching life just float away in the sea- is on your agenda.
Happy #BeachChillin folks!