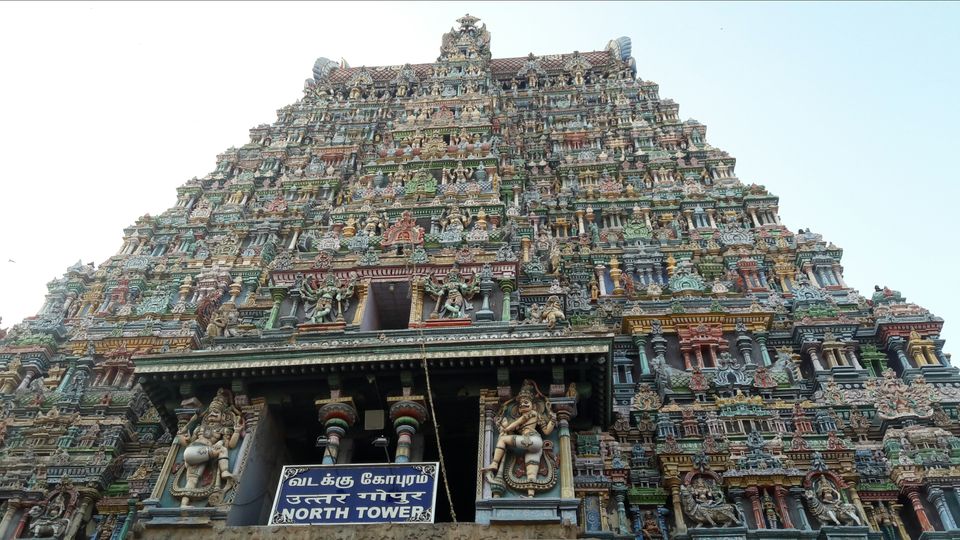 It was early morning 4am in the morning when i saw my train was standing at Kodaikanal Road railway station(The hill station of Tamilnadu - Kodai Hills). I make myself ready to get down at Madurai withing 1hr. I stepped out at the Temple Town Of Tamilnadu- Madurai around 05:30am. The cool breeze along with a tamil aroma hugs me outside the station area.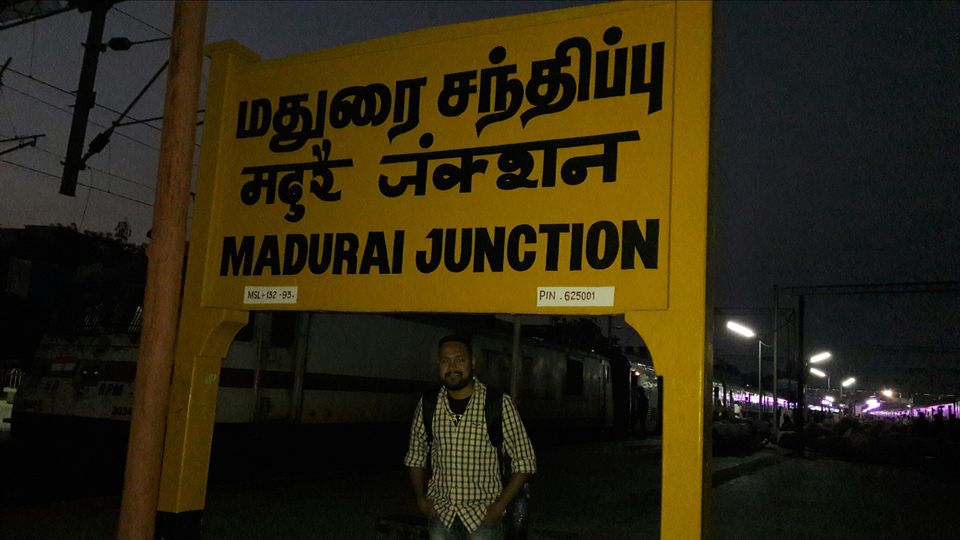 Now its time to visit the Meenakshi Kovil (Temple in tamil). I didn't wanted to take auto as it is just 1km from the railway station, so i started walking towards the temple by asking many locals over there. While walking down towards the temple street i saw there are numerous lodges which says Rs-200/ night. Instantly i planned to stay one night at Madurai & accordingly i took one room for the next 24hrs. The room is decent & clean with one bed & table and attached bathroom.After keeping my big rucksack i took a fast bath and stepped out from the hotel with a small backpack for darshan. From 200mtrs away the temple welcomes me with its giant and mesmerizing art & sculptures.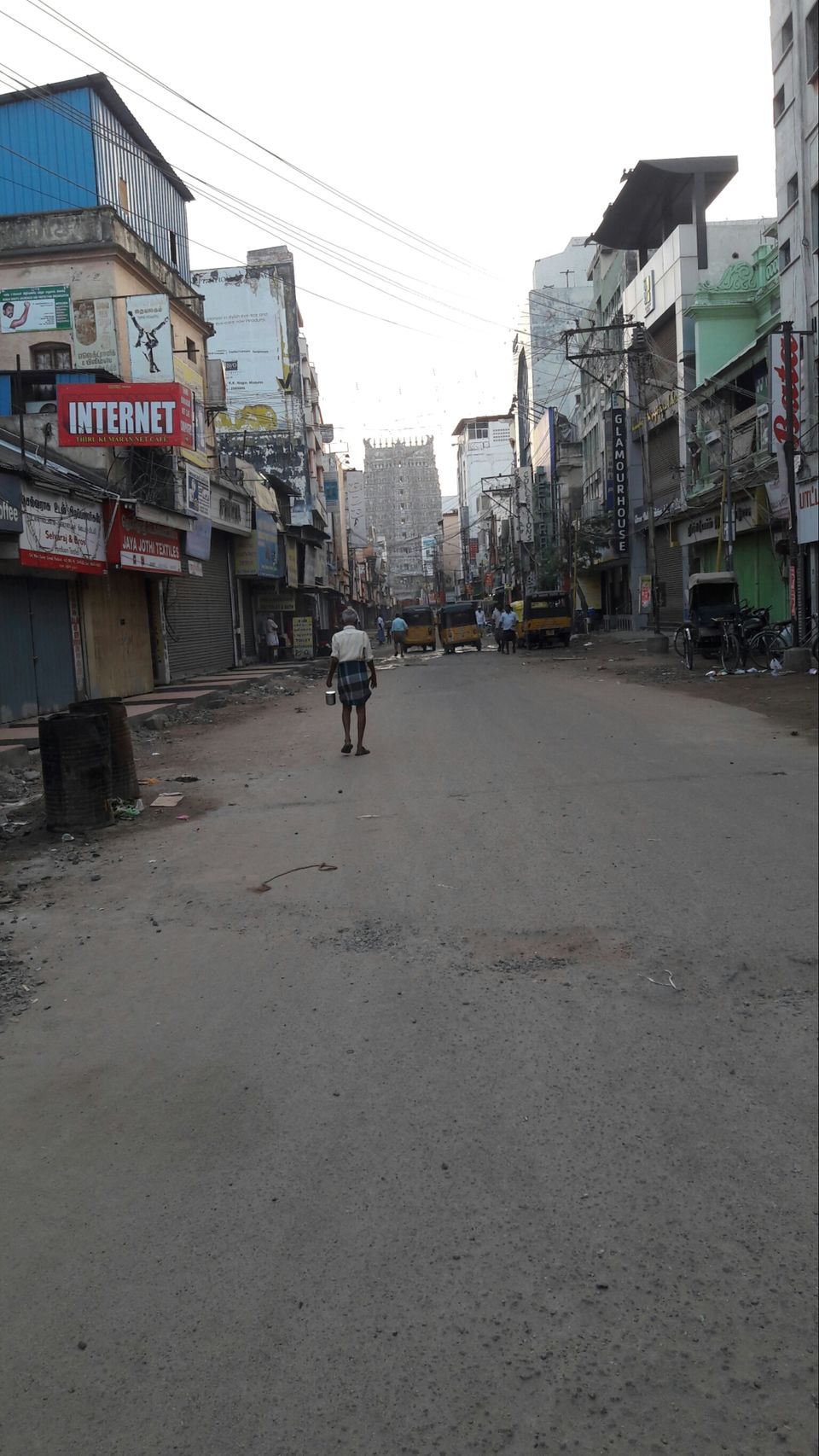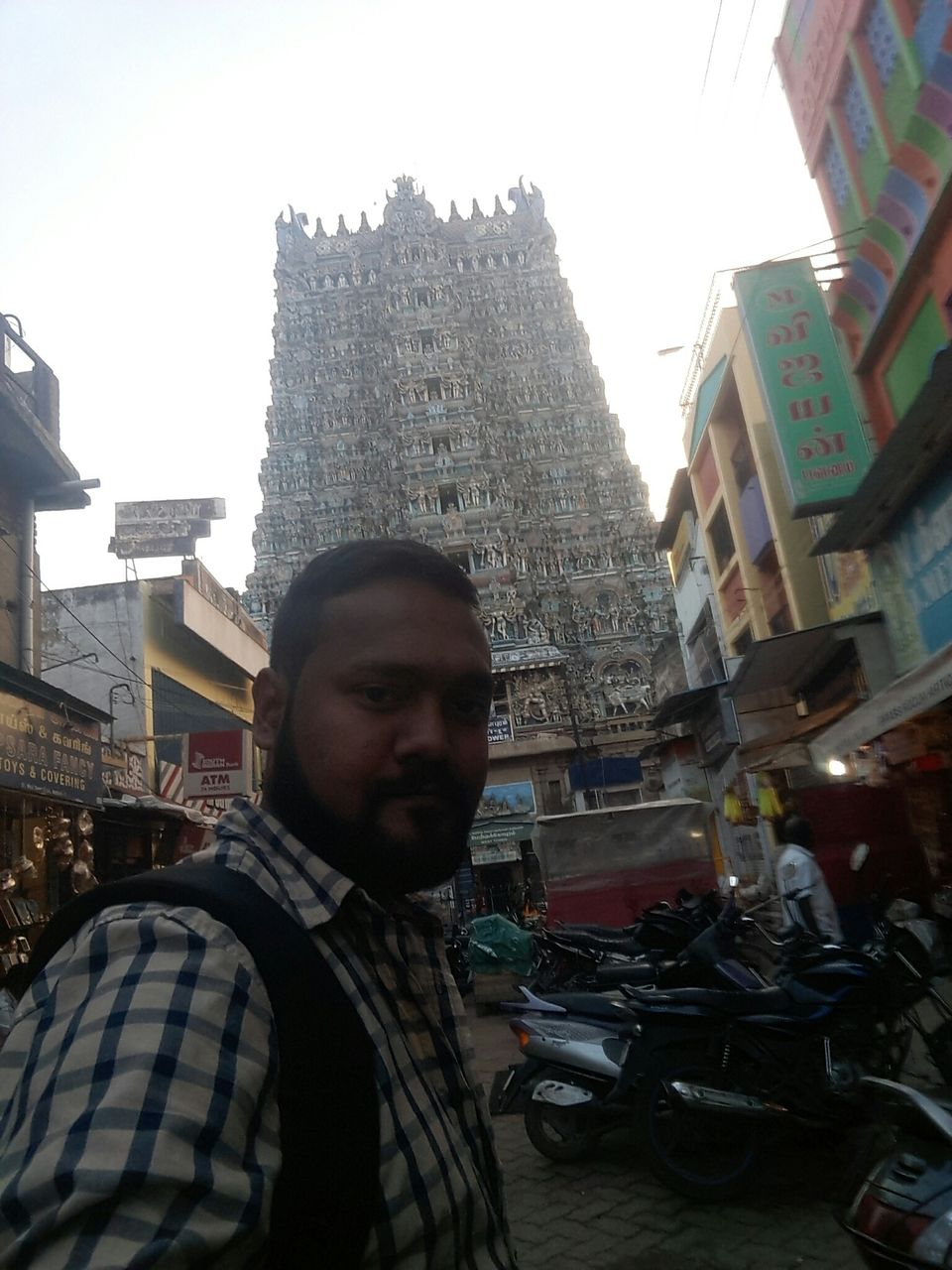 The temple have 4gates names North,South,East & West Gate. One need to keep their sleepers or shoes near the shoe keeping offices near by the temple with out any money and also need to keep bags by paying Rs-2 but one can take mobile phone inside the temple so i did actually.
And i entered the temple premises its amazing and lovely. The long never ending pathway with a sculptures on the roof top.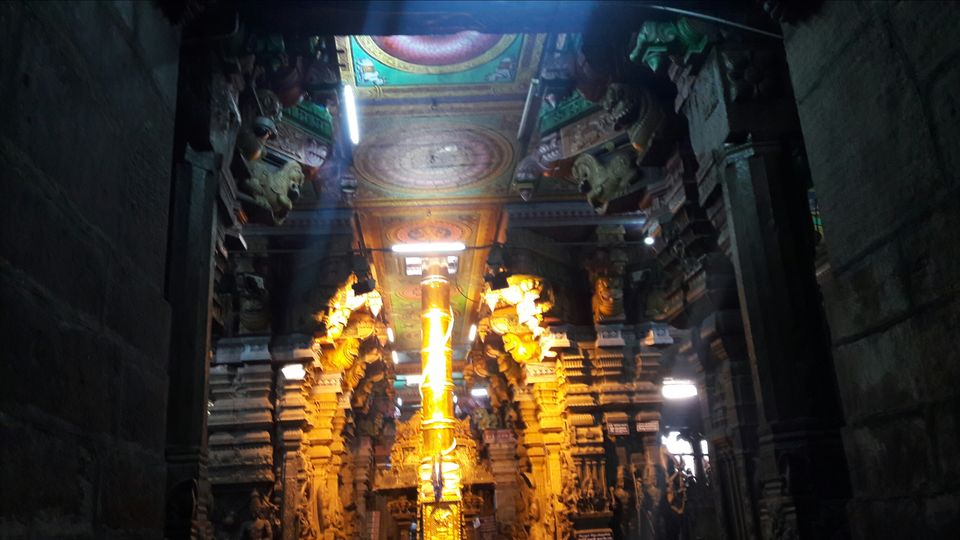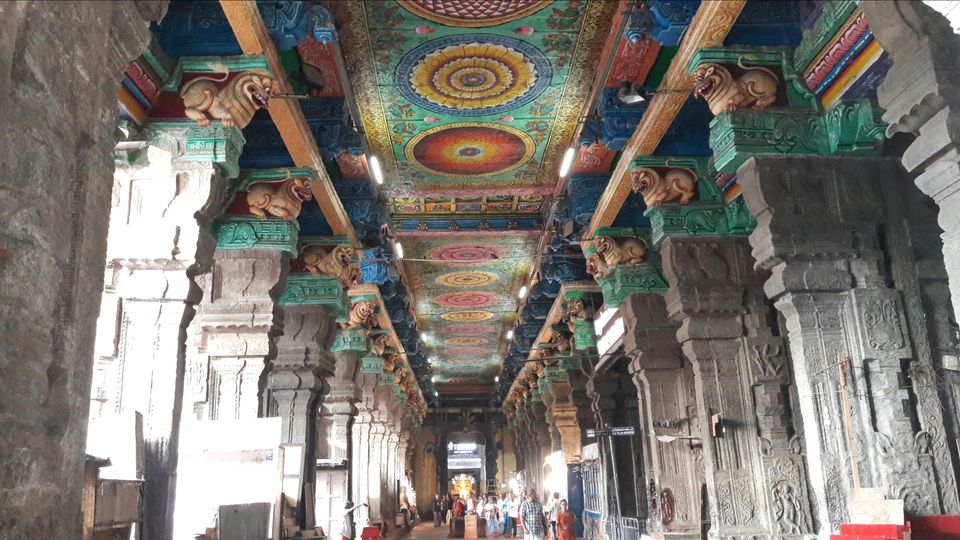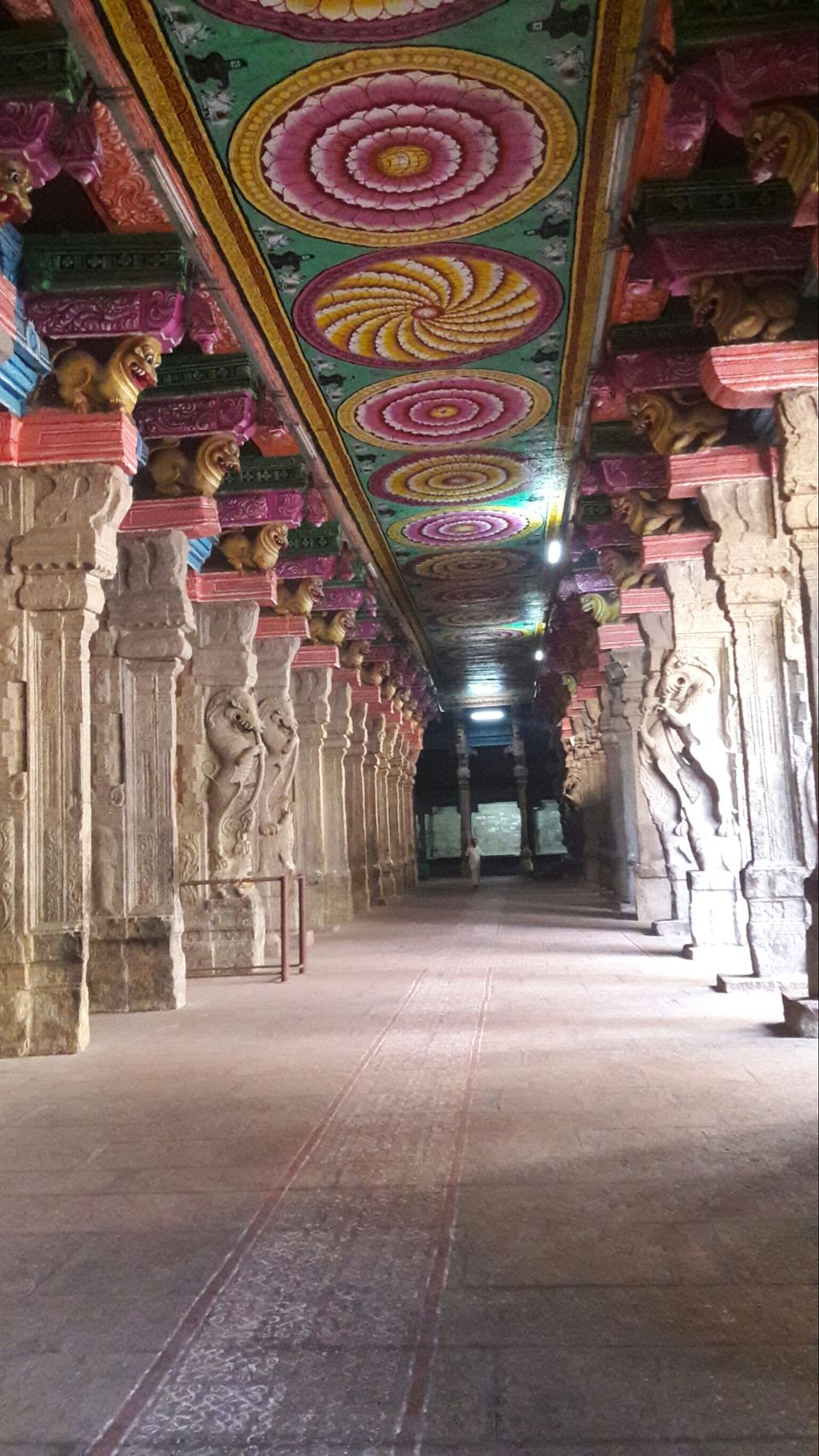 Meenakshi Amman Kovil ((Meenakshi Temple) have many small temples inside. Meenakshi which mean Maa Durga Mandir have Shiv Linga Temple,Ganesh Temple,Lakshmi Temple and many more to name. It tooks almost 2hrs to have the darshan of Maa Meenakshi after standing in the queue.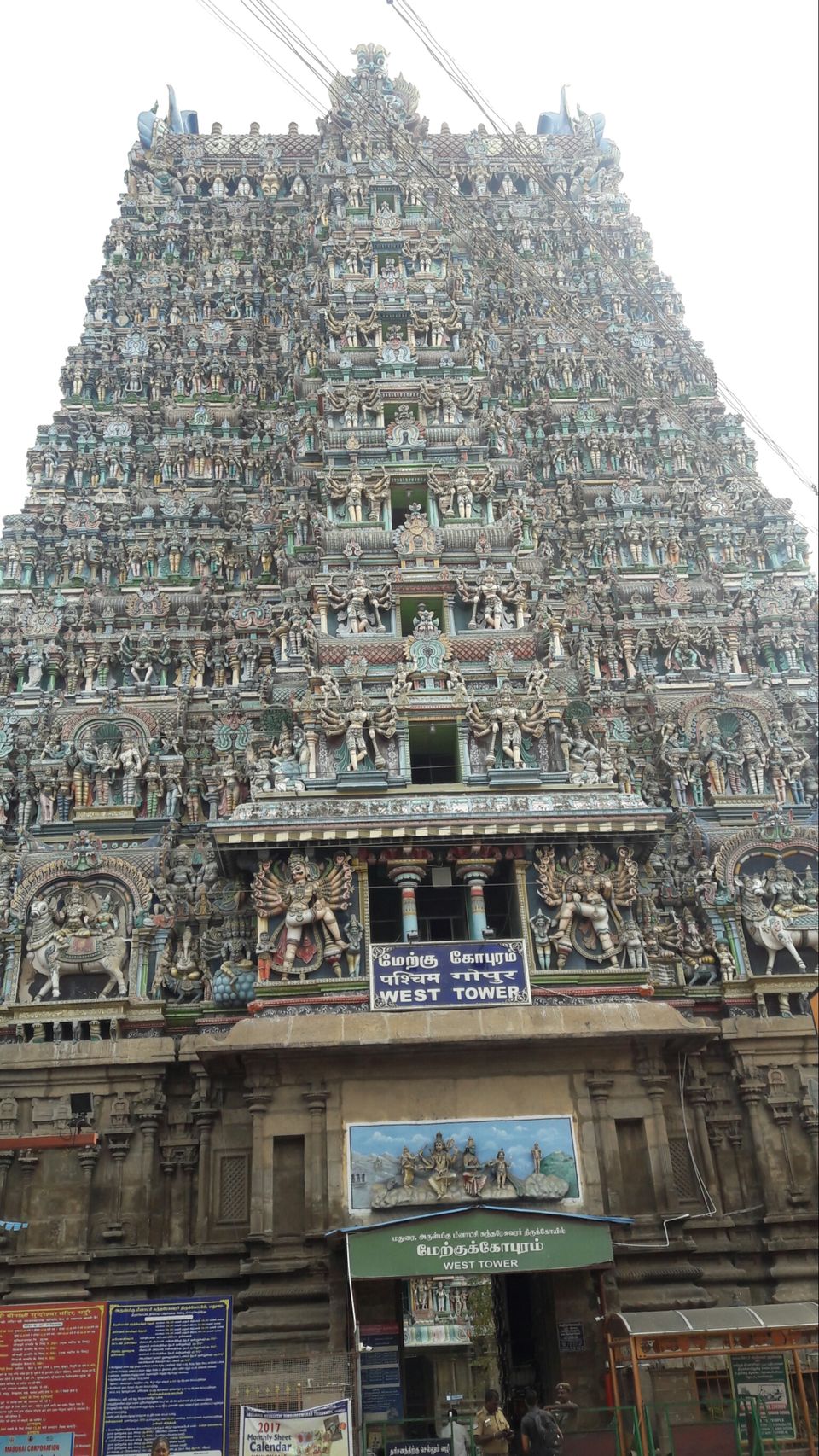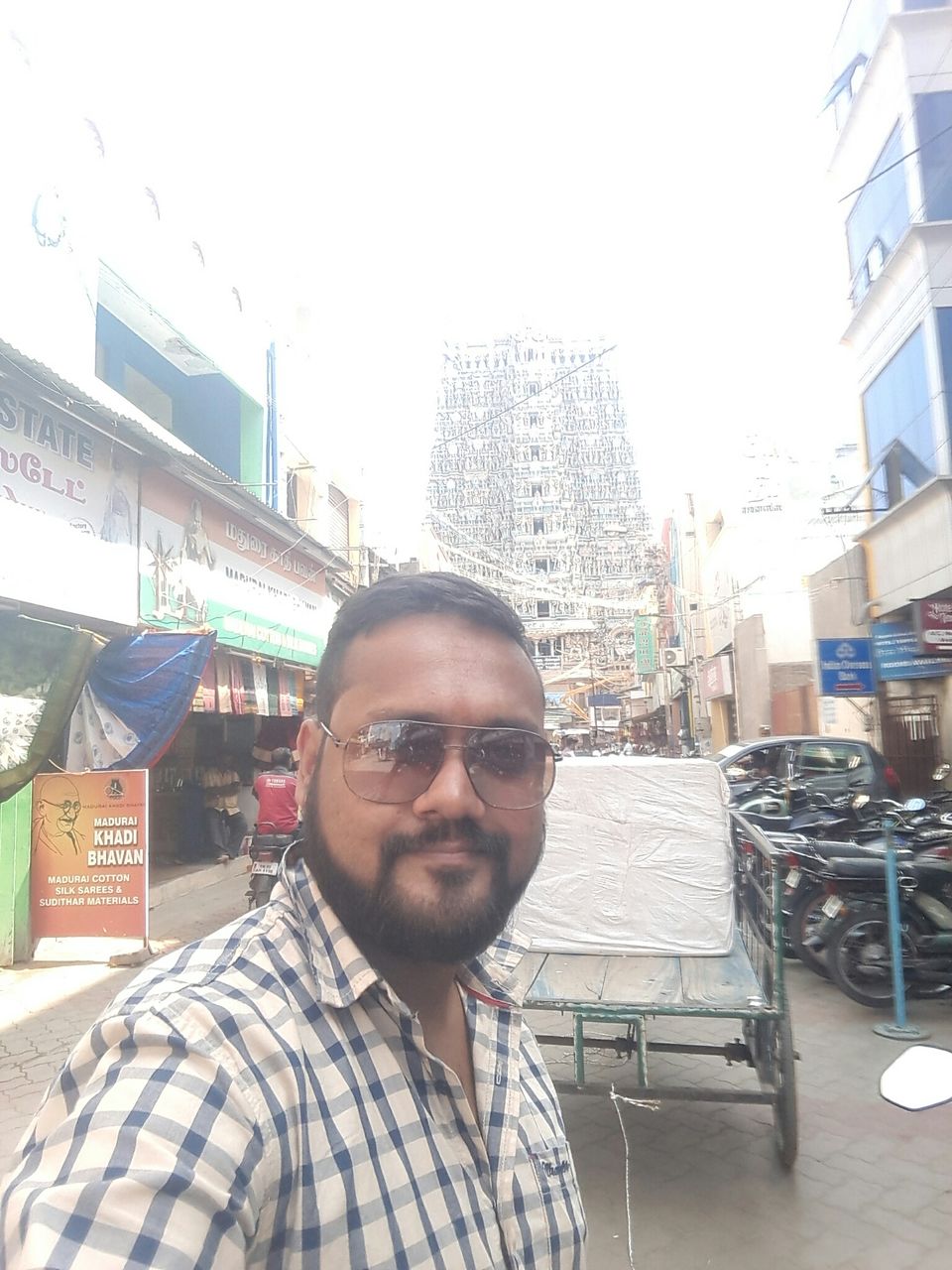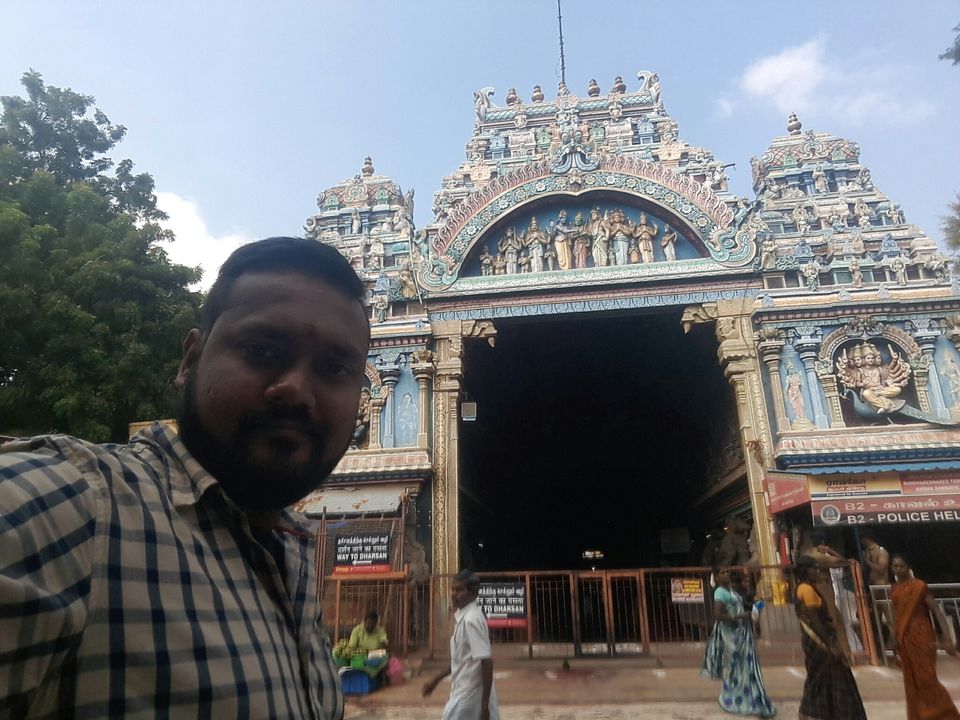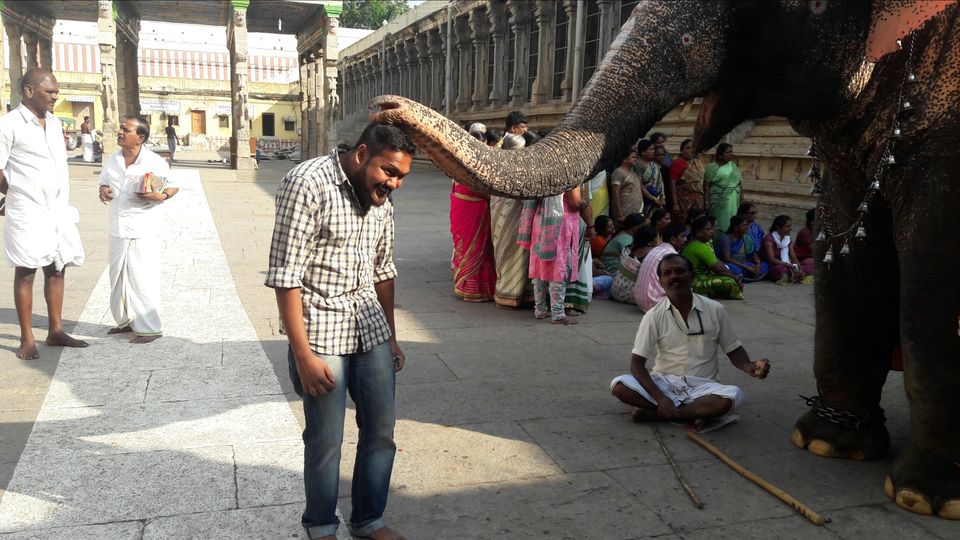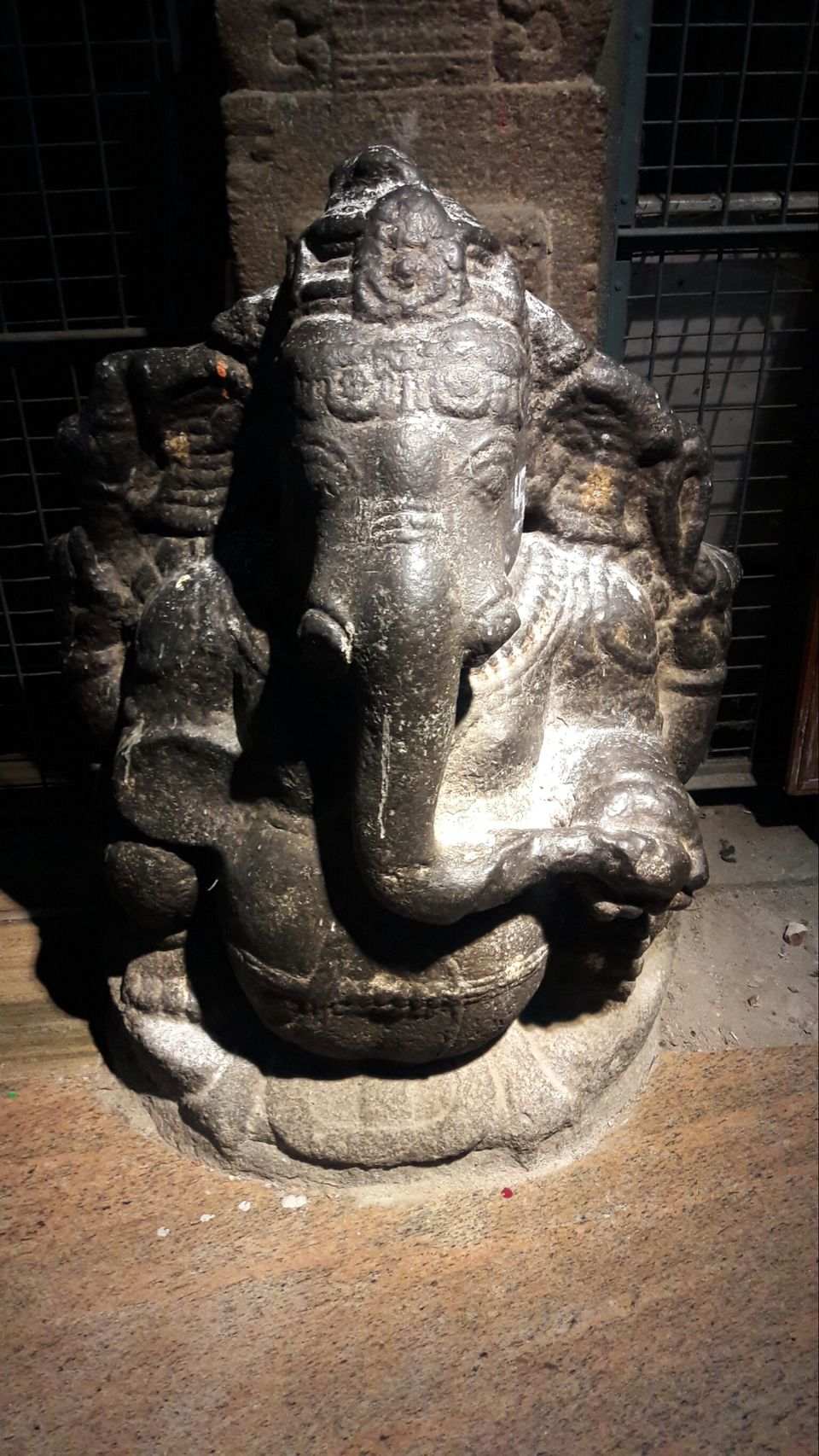 Around 10am i came outside the temple and have some local tamil breakfast along with a coconut water which helped me to refuel myself.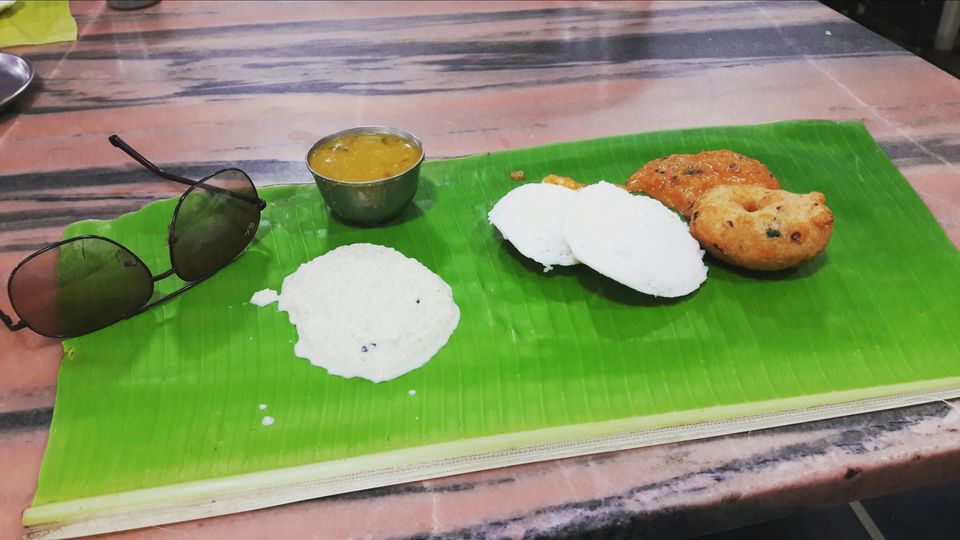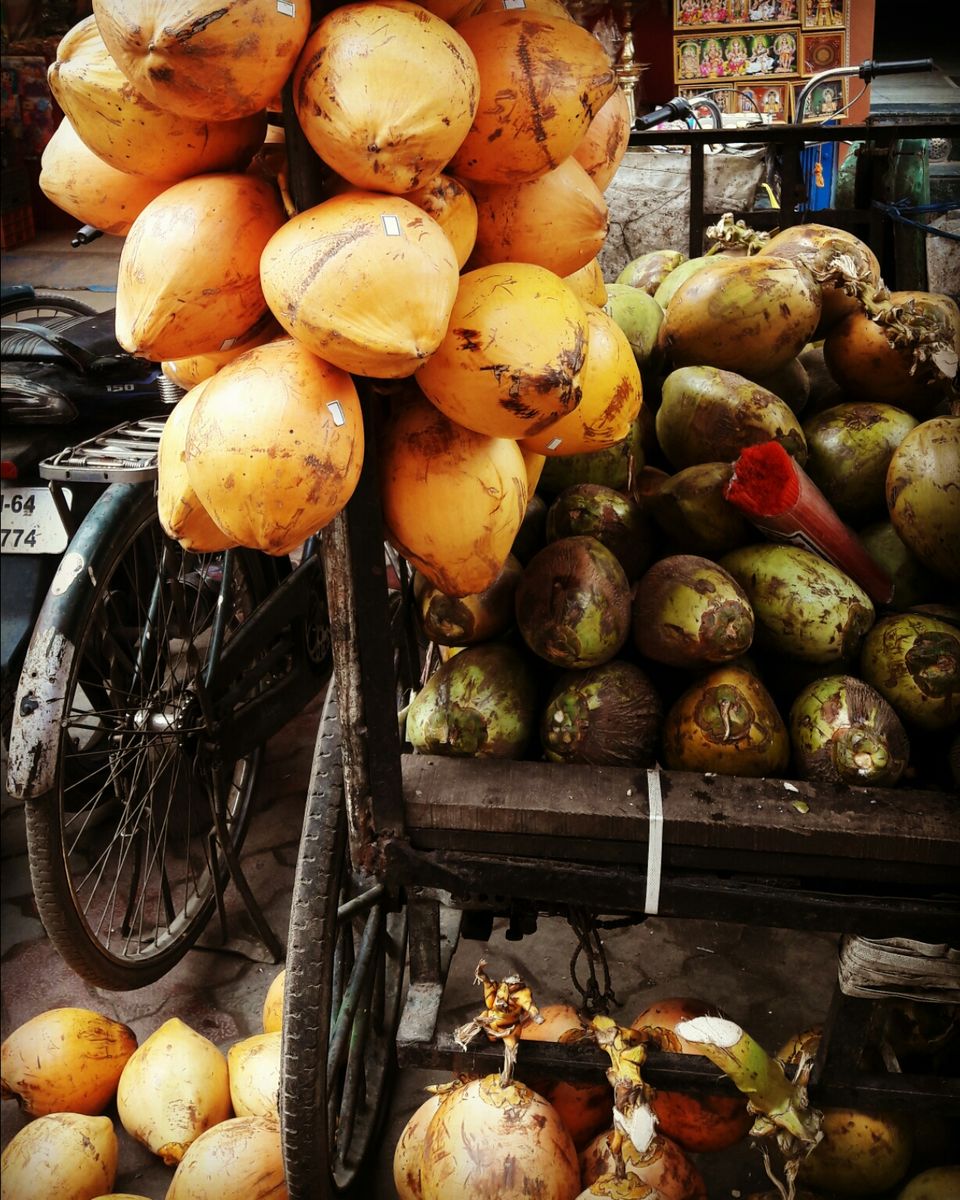 After my breakfast i went for local market walk and there i saw many tours & travels agency. I stepped in one of the tour operator for daily sightseeing, and after negotiation i managed to finalise the trip at Rs-250 which starts at 15:00 hrs to 19:00hrs.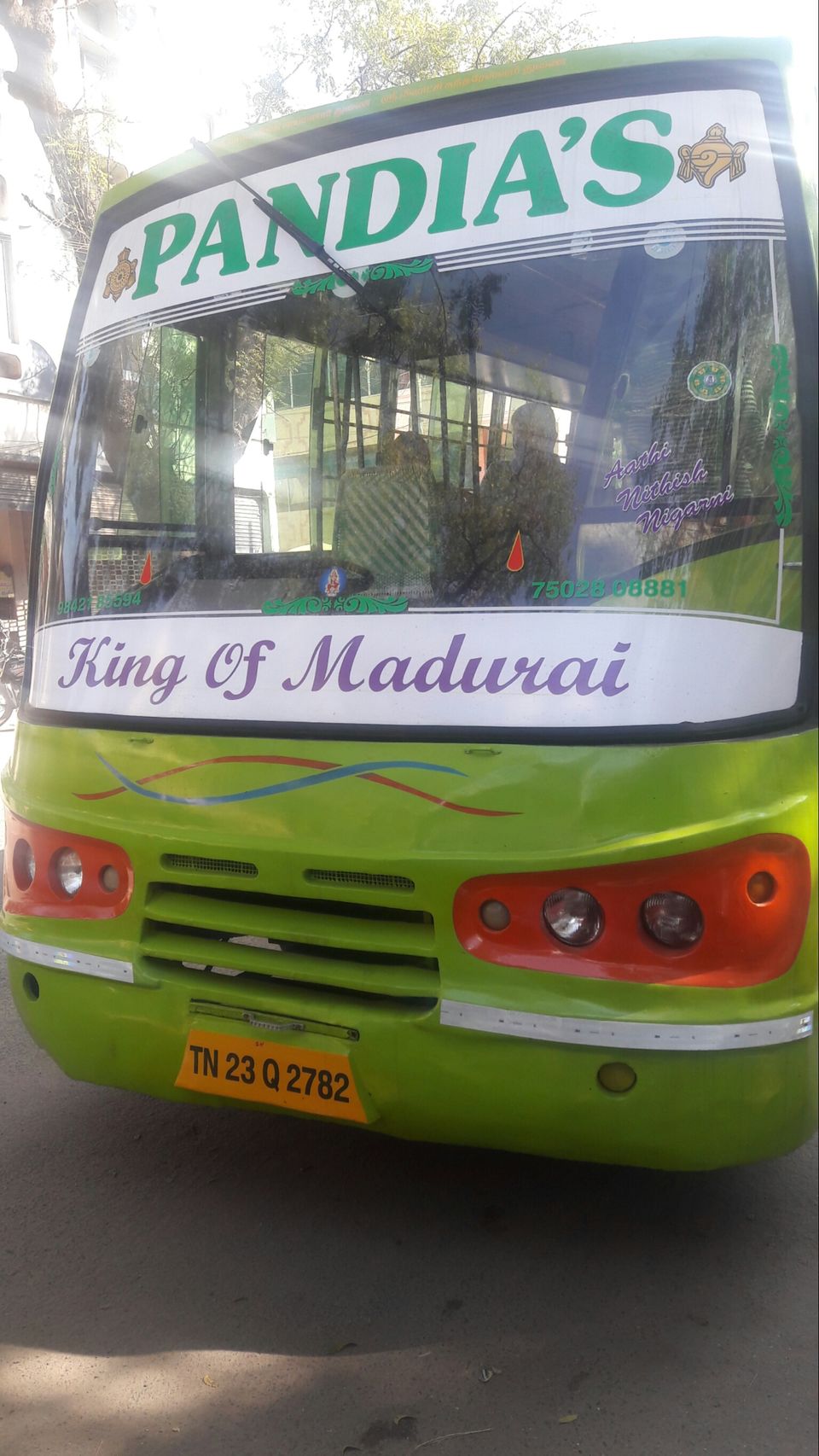 The sightseeing trip includes:-
1.Thirumalai Nayakkar Mahal
2.Gandhi Museum
3.Koodal Azhagar Temple
4. Alagar Kovil
Etc...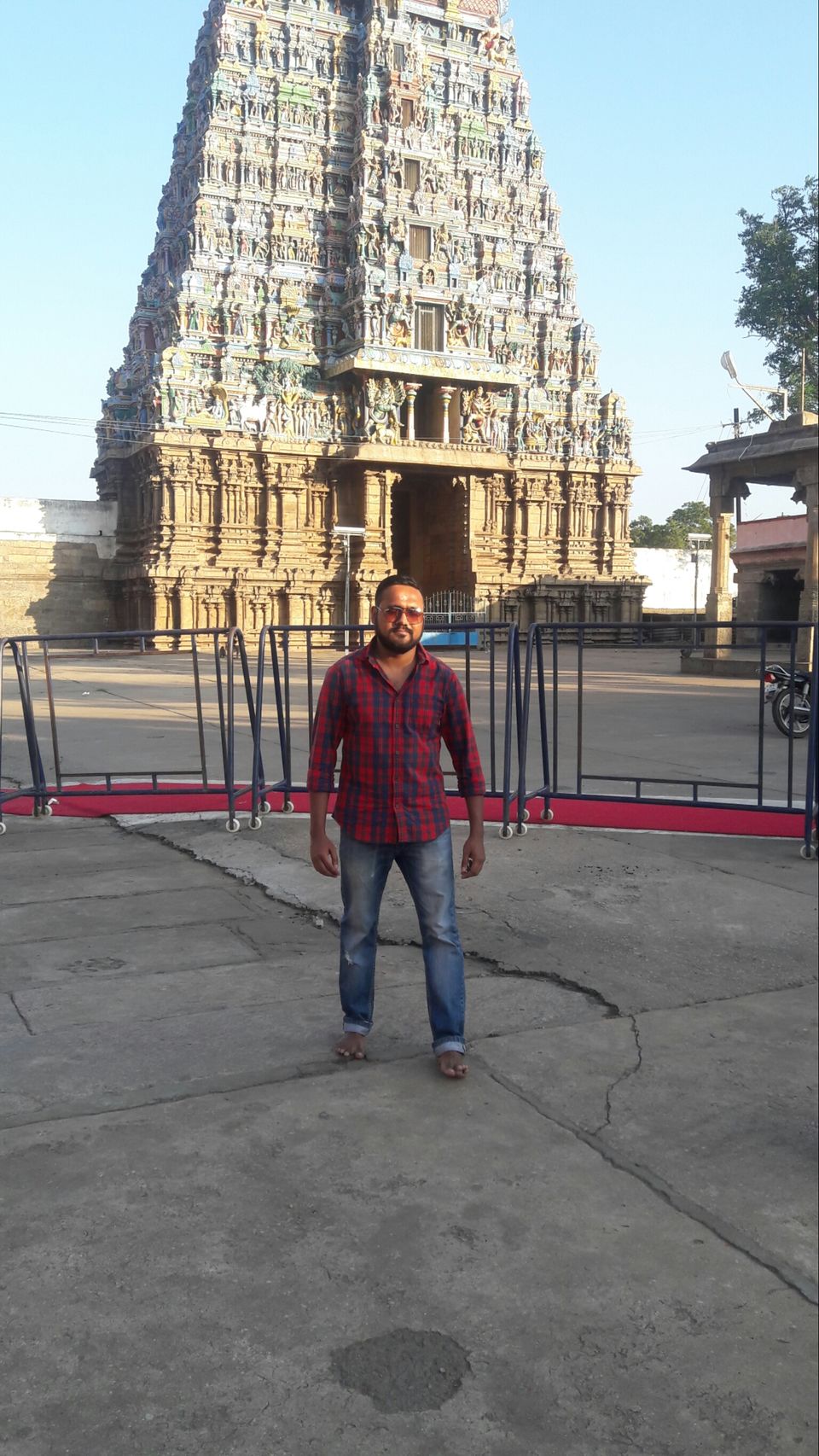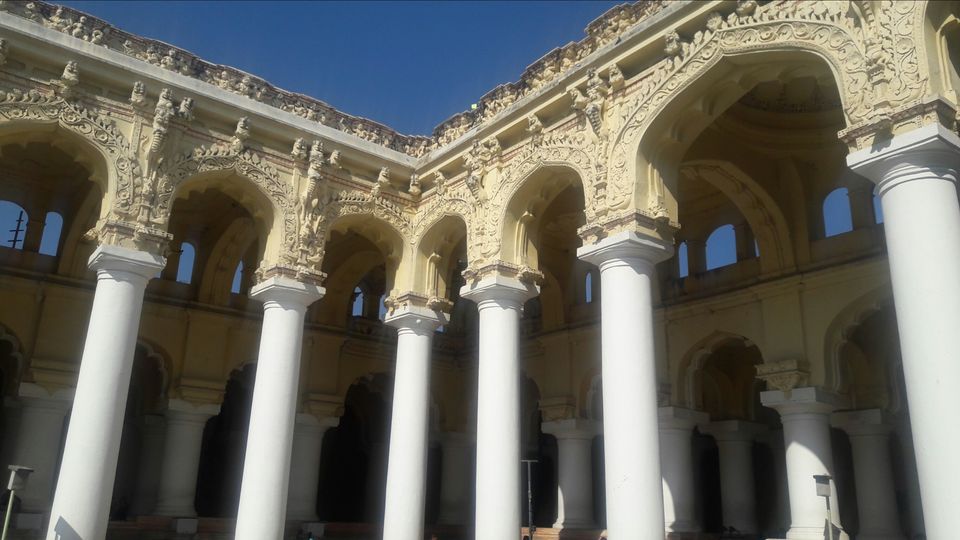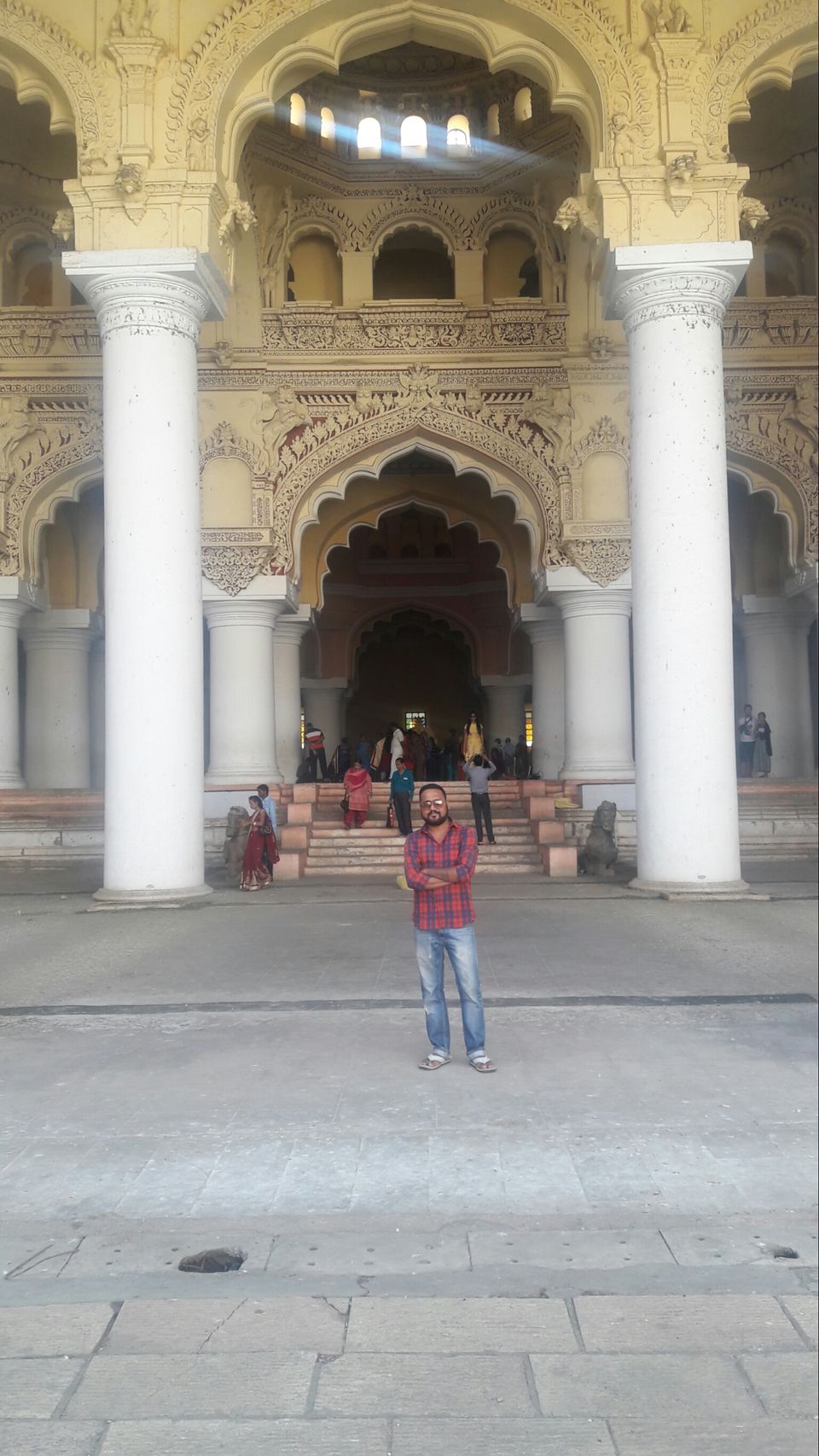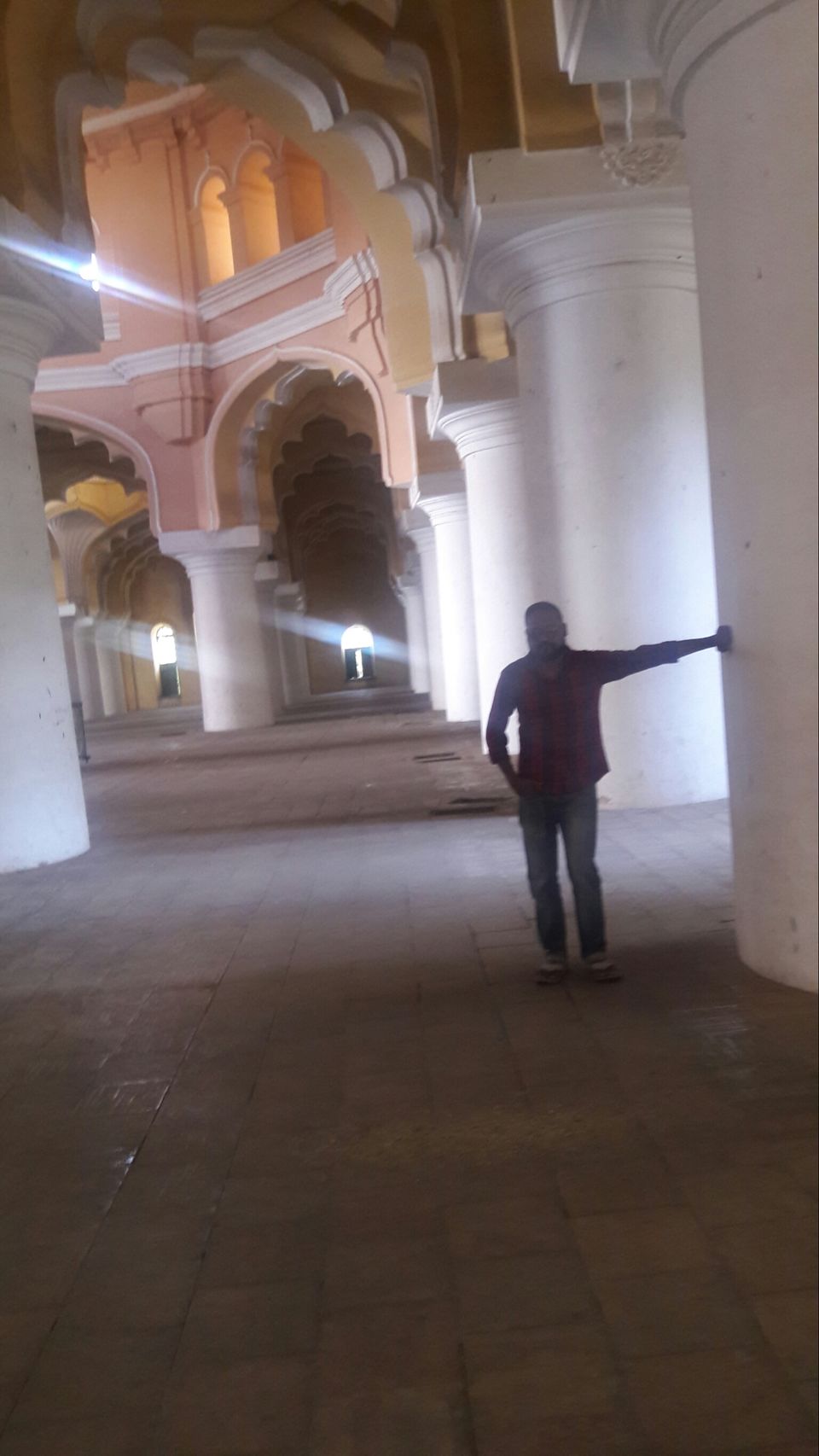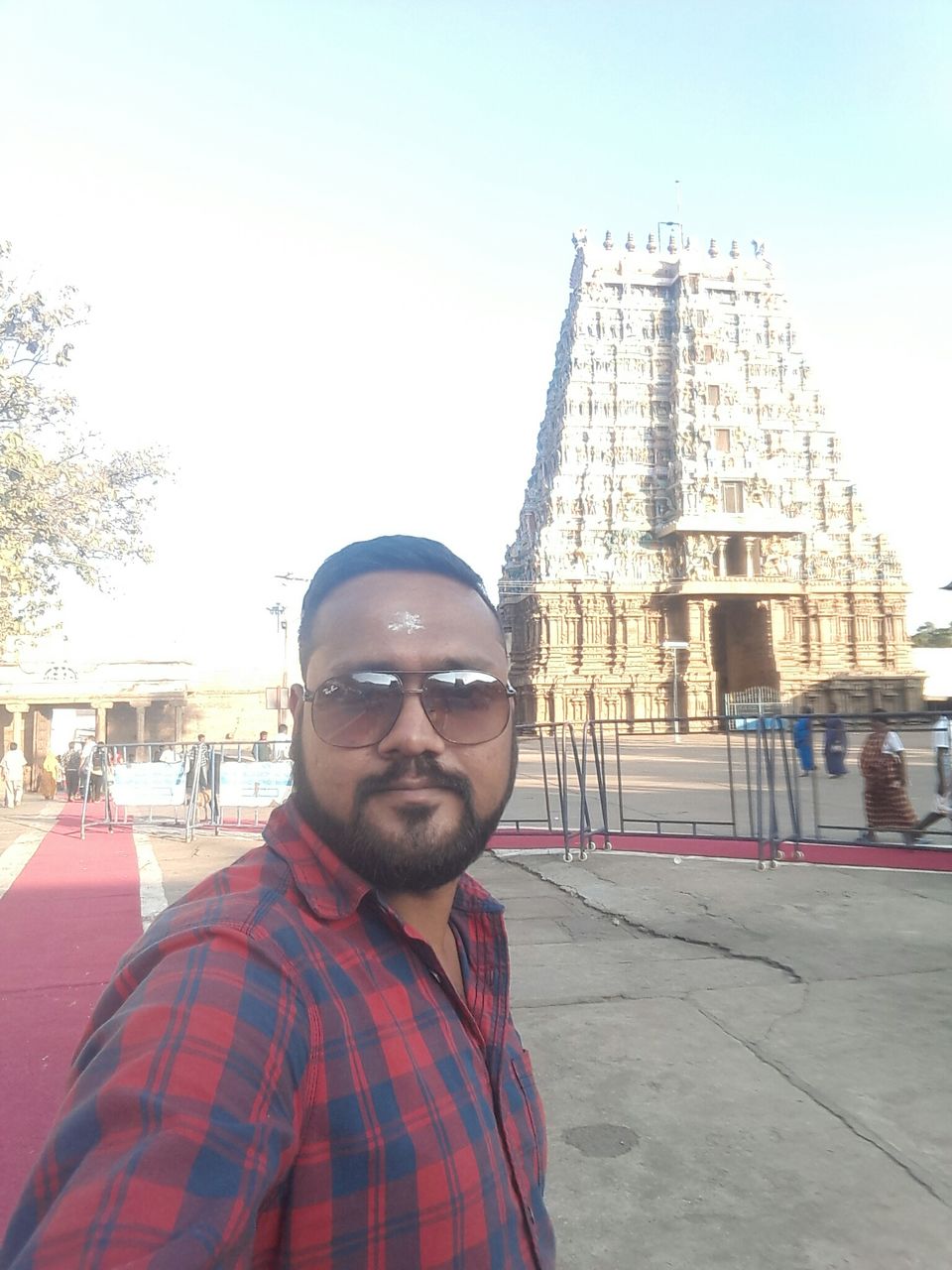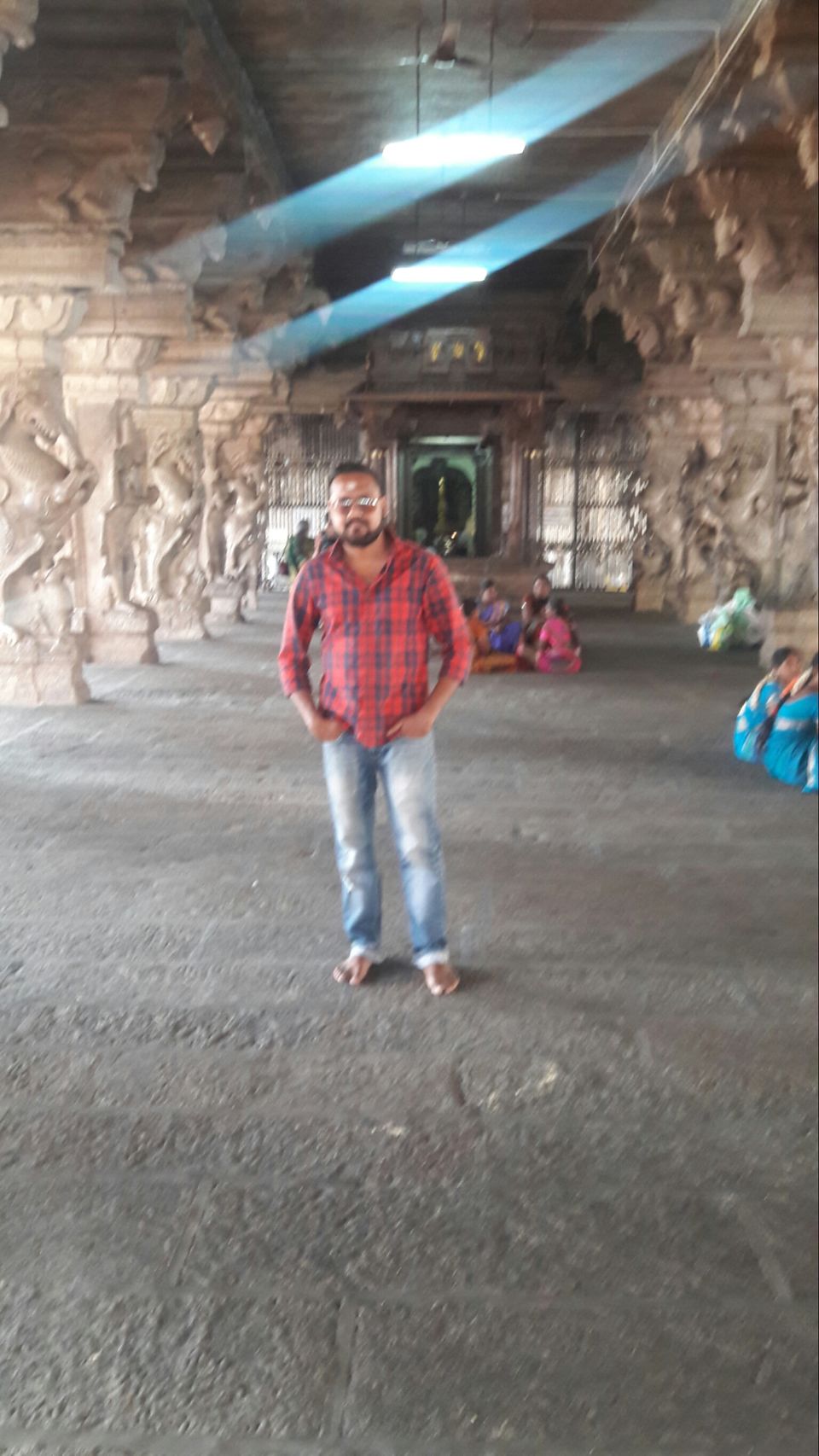 Again at evening the sightseeing bus dropped me near the Meenakshi and i again went to see the evening Aarti at the Meenakshi Temple, but this time the queue is huge and there is board which says speacial darshan at Rs-50 & Rs-100, and so i buy one Rs-50 speacial darshan ticket which took almost half an hour for the darshan.
After darshan i went directly to the railway station to enquire the train timing of Rameshwram passenger train which is morning 06:40am so after enquiring i bought some chicken pakodas to have it with few pegs of whisky in my lodge room.
And after having one masala dosa i bid good night to Madurai - The Temple City Of Tamilnadu.
My next blog is about Rameshwaram...