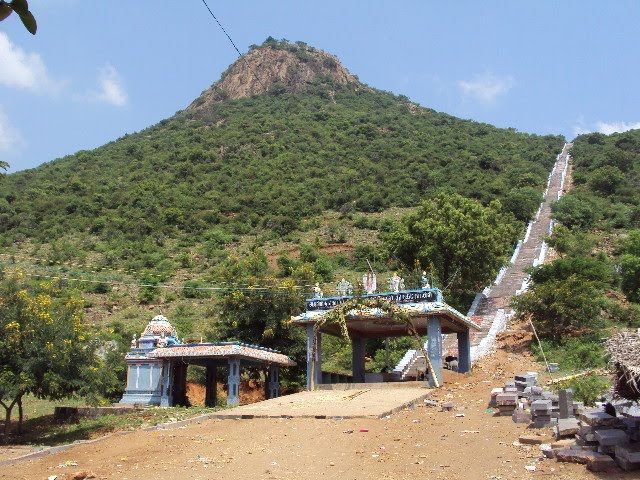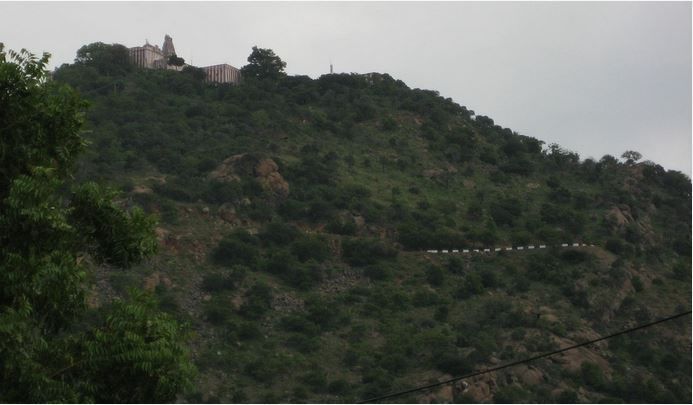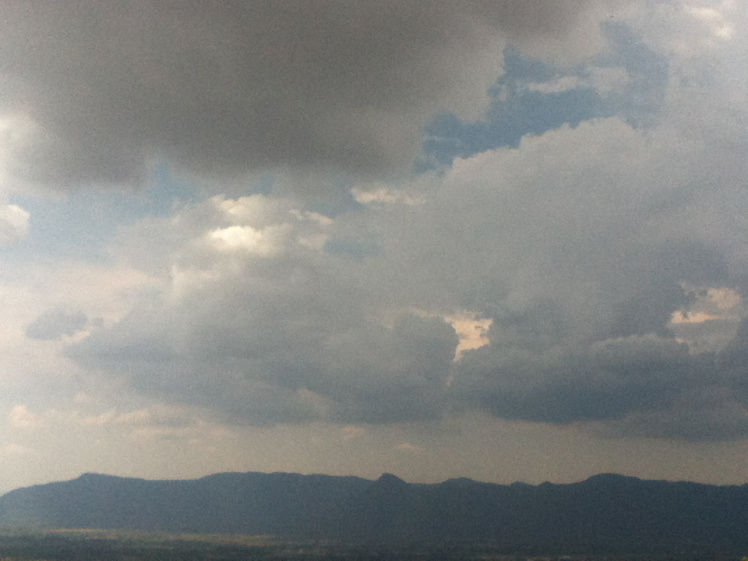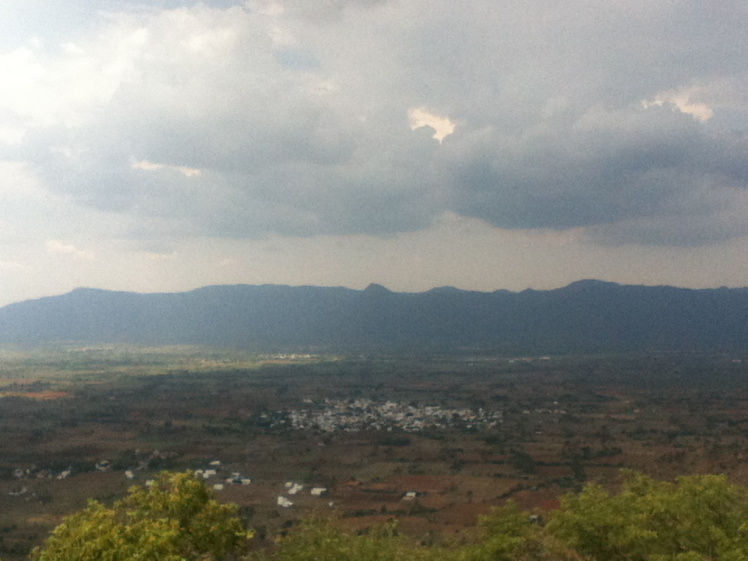 I have been writing about Temples ~ Dunno what made me create a menu for Enchanting Temples in Tamil Nadu.. But here it is.. The first temple in my list.. The one I visited on Saturday..
A temple in Thuraiyur.. Perumalmalai…
So from Trichy - take a bus to Thuraiyur from Chatram Bus Stand.. which will cost less than Rs, 50 / person.. Once reached Thuraiyur, board a bus which will take you to base of the hill.. From there, you can take a van (You've to buy the ticket before boarding.. up & down separate.. total Rs.50/ person)
Thuraiyur houses a famous temple for Prasanna Venkatachalapathi situated on top of Perumalmalai 960 feet above ground level in Pachamalai hills. They are maintaining a fine road, which will take 15 mins to reach the top.. By walk, hell knows how long that will take… This temple is said to be constructed by the grandson of Karikala Chozhan. Thousands of devotees take part in the Girivalam procession around the Perumalmalai hillock on all full-moon days.
Being a temple for Lord Srinivasa, the month of 'Purattasi' assumes special significance and so many people come from nearby places to have darshan of Perumal on the hill. There is a huge Hanuman in standing posture at the base of the hill [adivaram]. If you are going by a vehicle, you've got 26 bends to reach the top.. Never worry, no sharp bends, but still heart will skip a beat or two when there is a vehicle in our opposite direction.. Mine missed countless beats :)
By walk, then you've got 1532 steps (Honestly, I didn't count.. I took a van).. The steps seemed well maintained too.. Not sure though.. If you are good at climbing steep steps, then go with this one.. :)
And this Saturday is the first of Purattasi, so the temple had so many followers. This is our first time and I enjoyed the environment.. The hill, the climate, the monkeys, the view, the drizzle.. wow!!!!!!

Few Highlights:
The Perumal giving darshan in Kalyana Kolam with thayars in the Temple.
There is a Artha Mandapam with Dasaavathaarams in the Pillars. Lord Narasimha with 12 hands was so fierce looking, yet so beautifu
Alamelu Thaayar sannathi here in the top itself
Venkatesa Perumal's footprints near Thaayaar sannathi (it is said that as requested by Karikaalan, Perumal left his footprints)
In Adivaram yathindra Desikan temple with Lakshmi Narasimhar&Hayakreevar Idols.
This temple is something which gives peace to our mind and eyes.. Don't miss..