This food walk started in the infamous Chennai central station bustling with crowd and street peddlers.
We began this food walk around 3:30 pm on August 13th,2018.
Here's how it went: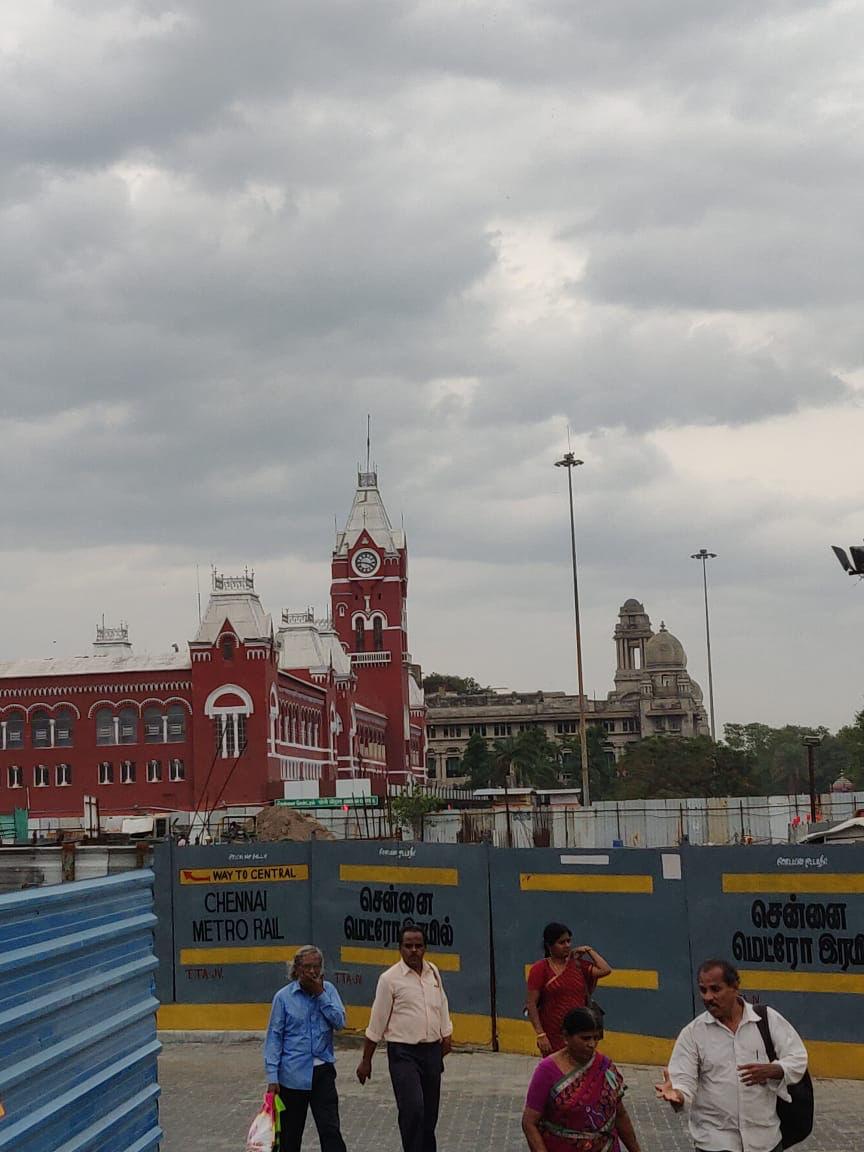 1. This lassiwala in the midst of Parry's corner and Sowcarpet is no joke and the insane number of customers he attracts is testament to that fact.
The kesar lassi and the masala buttermilk were too delicious to resist.
So yes ! I gave in ! Not complaining now.
2. Novelty tea house is a culinary relic in this part of India and to try their Pav Bhaji after years was something words can't describe.
Just as an FYI, this little hangout is always packed with people and the earlier you arrive, the earlier you get your chow. It's that simple.
3. The Agarwal Bhavan experience is something godly, and the fact that this little store has been through all business variations over the last 50 years or so, just proves the fact that these people mean business ! Home sweet home !
4. Dosa you beauty ! Like the great Kenneth Sebastian said, who doesn't love dosa?
Seena bhai tiffin Center is one tiny roadside spot that packs a punch in their dosa, while their quality and taste has gone down from the first time I've been there- their dosas are a blend of all things nice and hot.
Some of the other spots we visited was a Vada Pav stall at the edge of elephant gate and Mint street and the Murukku Sandwich stall in front of the vintage Patni plaza
While there are quite many places that I've overlooked including Kakada Ramprasad and the happening Mint street stores, it was good to finally record all these places that have been the face value of culinary Chennai.