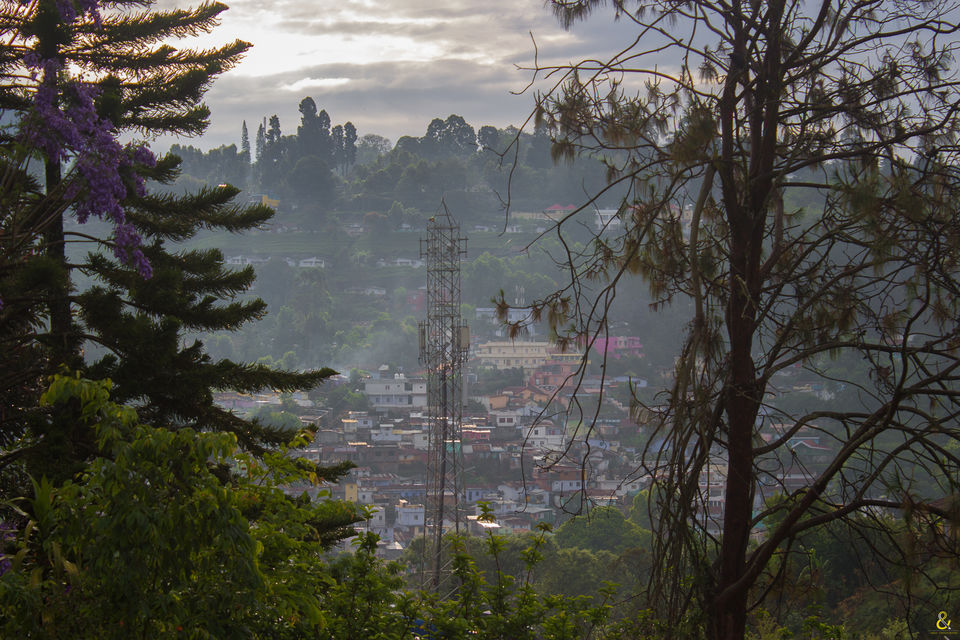 Here are a few places that I would recommend to visit in ooty -
1.The Chocolate museum :
The chocolate museum is one of the first few things that comes when you are entering Ooty. It's a small place, but a great visit if you wish to understand how chocolate is made. There is also a guide available who explains and takes you through the processes demonstrated through out the museum. If you have 20-30 mins to spare, you can definitely add this to your itinerary. Parking is easily available in the premise. There is also a store of chocolates and few other items at the end of the museum. Plus you get a chocolate stick too as part of your ticket. Actually the entry fare is to cover the fare of the chocolate stick I think. Entry fare is 20Rs per head.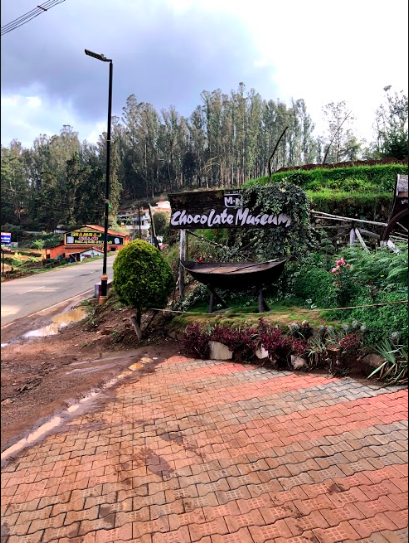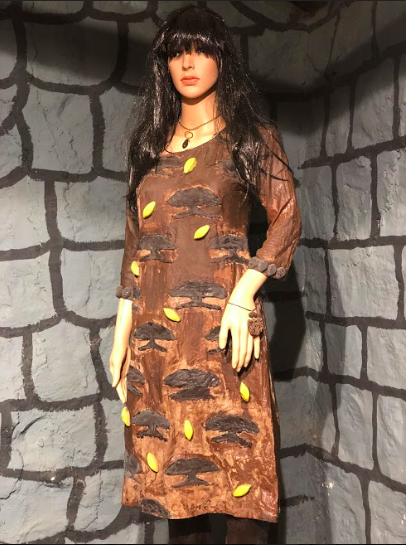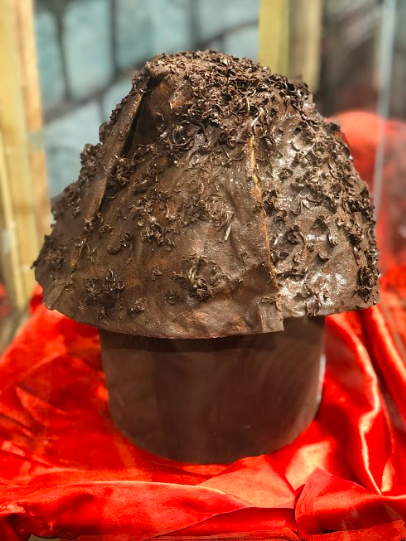 2.The Ooty lake:
The Ooty lake is a commonly known and crowded tourist spot. There was a good crowd, and since it is crowded, expect at least a minimum of 15-20 minutes wait time to get your tickets for the boat ride, ranging from 600 and above for the tickets. There are 10 seaters, 4 seaters and even 2 seaters. The lake is divided for the different types of boats you take. The 15-20 minute boat ride the activity is a nice bonding activity while you enjoy the view and the overall ride through out the lake and the blue/green trees and water around. There are some snacks served around the area, along with a food court towards the exit, plus there are pay and use toilets all over the park. There are also dashing cars, 7D, 5D, 9D and other such games and activities for kids. The roads to the boating area were crowded and not easily accessible due to the rains and heavy tourist traffic, so be prepared to walk a little bit, if you have a vehicle to park. There is a parking in the premise, but it might be full.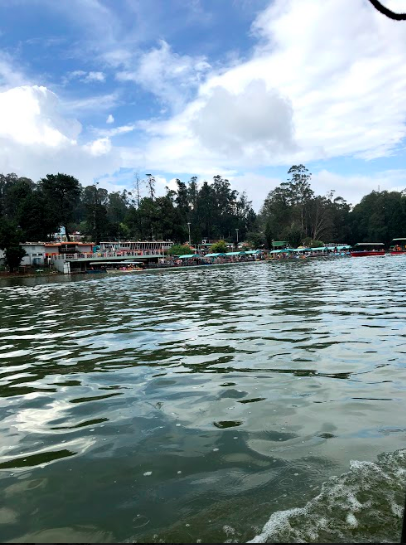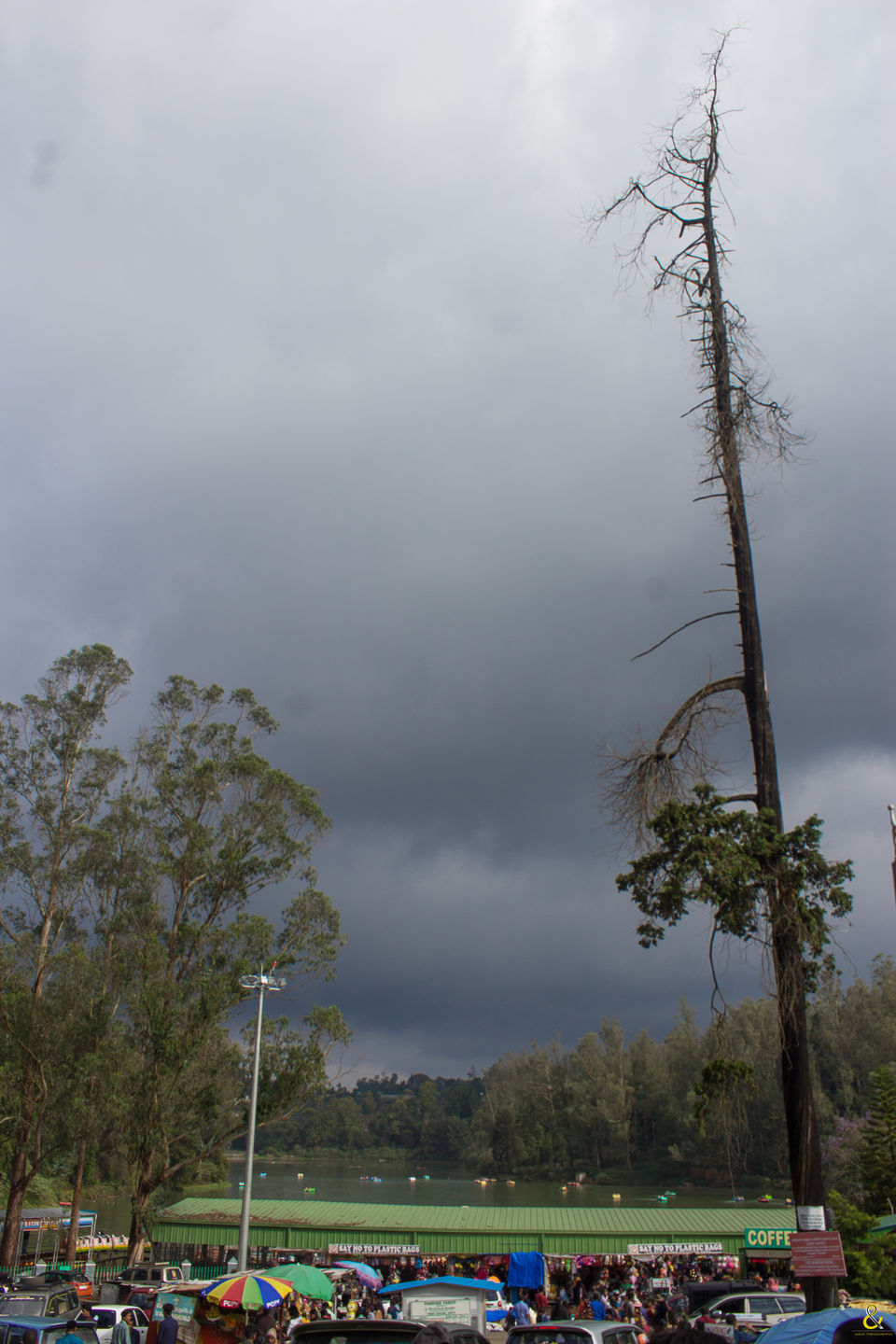 3.Pine forest
The pine forest is a great trek down to a lake. This spot is most famously known for movies like Sadma, Aashiqui, QSQT and so many more. The trek is a bit tricky, especially because we started descending exactly when it had just started to drizzle. However it's a great treak down and the view at the bottom is great too. You can walk along the river at the bottom.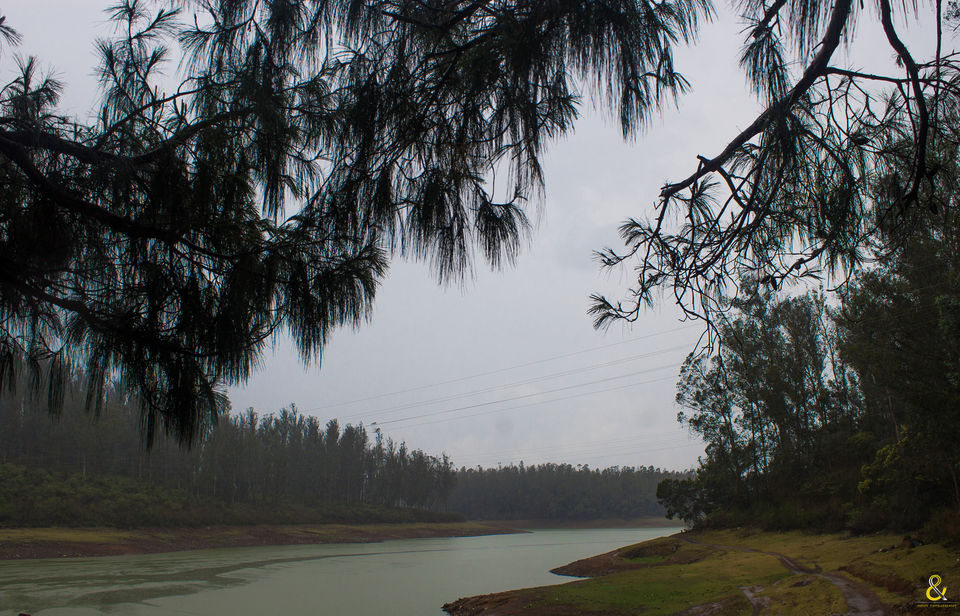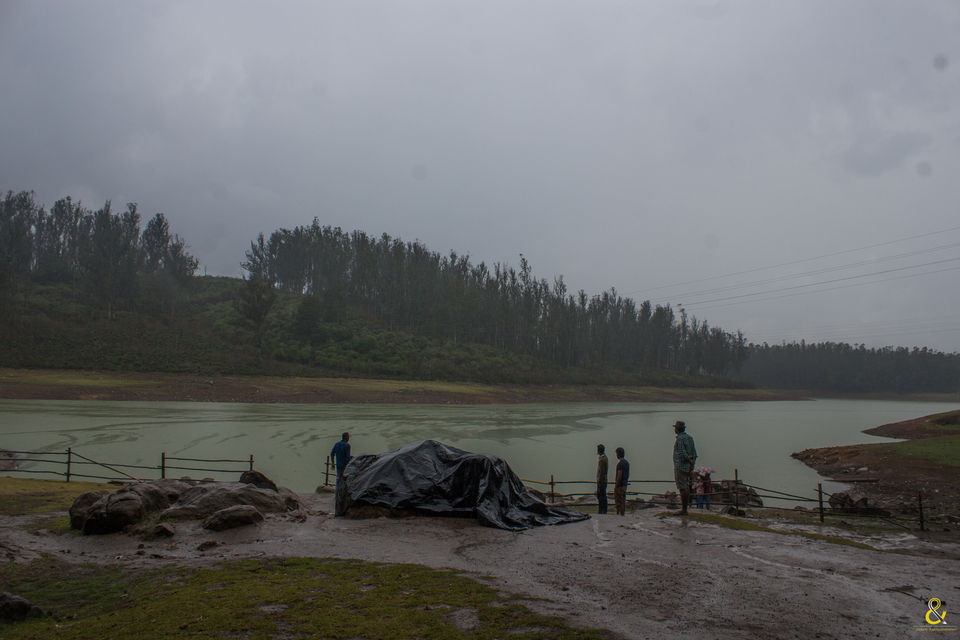 4.Carrot Machine
Okay, so this is something we heard about from the locals when we were enquiring about markets to get fresh veggies. So this place is where they wash and segregate the carrots that comes from the farm.
You can see the process and man power that goes behind segregating sacks of carrots, and very generously the people at the machine gave us quite a few fresh carrots to take home as well.
5.Emerald Lake
This place is a great lake that seems to not get the credit it's due. A very quiet, beautiful and serene place. This place is located at a 1.5 hour drive from ooty and boasts clear water, might even add, which is quite tasty.
Makes for a great picnic spot and is almost like your private lake.
5.Hotel Nahaar Nilhiris
Decent place for a meal. We visited the garden restaurant, after a long day sight seeing around Ooty. Since it's part of a hotel, there are couple of restaurant options inside and parking is available inside as well. We had an issue getting to the place, because the rains and heavy foot fall of tourists on a long weekend had caused a congestion.
The garden restaurant has a nice ambience and was warm as oppose to the chills the rain brought along.
Staff was great and the food was served quickly. It was good food as well, and they have Chaat, South Indian, North Indian and it was all good.
Other things I would recommend is Of course Varki. It is something you shouldn't miss when you are in Ooty. It's a great snack to munch or have with tea and even now am craving one. It's available at all local bakeries and normal shops as well.
Other places that we couldn't visit but would make for good places to visit include - The toy train from ooty to coonoor, to do 'chaiyya chaiyya', of course you need to book in advance because this gets full. Also enquire about the timings of this.
The botanical garden, the rose garden, sims park(in coonoor), the st.stephen's church, doddabetta peak, dolphin's nose view point, Avalanche lake, pykara lake and many more.
Ideally have at least 4-5 days so you can explore at least half of these places and trust me you will not want to leave this place by the end of it.
#isssummerbaharnikal