Mylapore Kabaleeshwarar Temple: Mylapore is considered to be the most 'sought-after' areas in Chennai due to it's amazing connectivity and the quality of food available. Mylapore revolves around the temple dedicated to Lord Shiva. History states that this temple was created by Lord Brahma who wanted a favour from Lord Shiva. A huge complex filled with devotees, it gives you serenity and adrenalin in equal doses. Visit for the coffee available in the area and to soak in the air of busy devotion ;)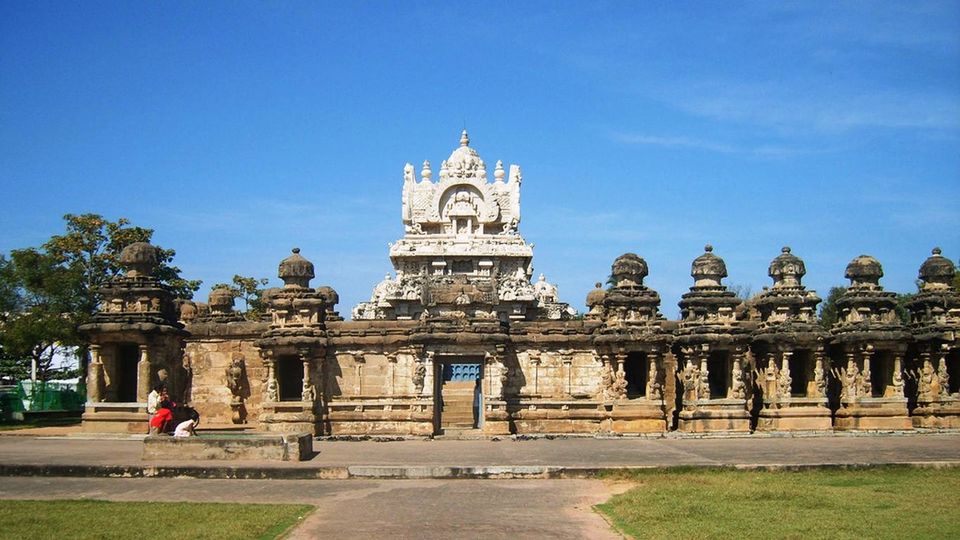 Nanganallur Hanuman Temple : To all those Hanuman fans out there who throng to him asking for favours before an exam and bribing him with all sorts of promises, this area is the place to be. Connected by train, get down at Palavanthangal station and walk for a kilometer or so to find yourself in the most homely of temples in the city. Hanuman stands 32 feet tall, carved from a single granite stone surrounded by other small deities. Nanganallur is often referred to as the 'Temple town of Chennai'; hosting several varieties of temples from Raghavendra Mutt to Ayyappan temple. But the star of the show is our very own Hanuman. Visit during weekends for minimal crowds enabling a peaceful darshan.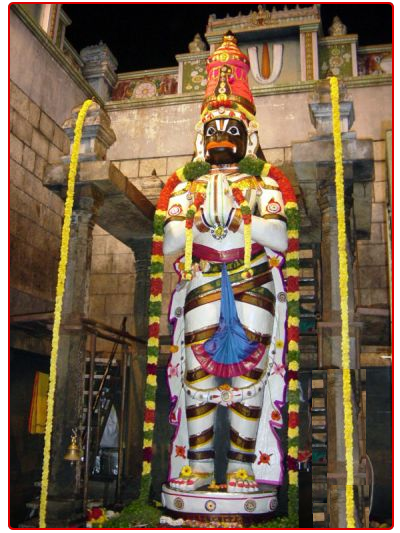 Triplicane Paarthasaarathy Temple : Triplicane is a populated area located near North Chennai. The whole surrounding eminates religion and tradition as the residents of this area are mainly age-old residents of Chennai who are now well into their 50's and 60's. Parthasaarathy refers to Lord Krishna, who drove Arjuna to victory in the war of Mahabharata against the Kauravas. The deity is adorned with jewels and a diamond encrusted 'Naamam' (a symbol on the forehead) which glows bright even in the dark. Connected by MRTS train, get down at Thiruvallikeni station to visit this temple.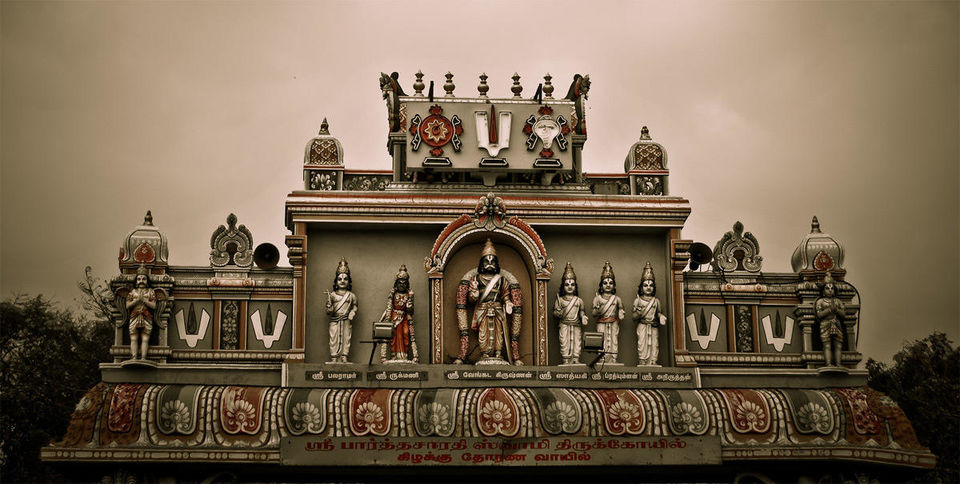 Vadapalani Murugan Temple : Situated in one of the city's busiest roads, it literally takes up the center of the city with connectivity to the area being rampant; trains, buses and autos, you'll find them all here. 'Murugan' who is more commonly known as 'Karthikeyan' is the second son of Lord Shiva. He is known as the lord of beauty and knowledge. The temple is pretty much crowded all the time so pick your favorite time to worship the lord and make your way to the temple. Be sure to purchase the 'panchamurtham' (a sweet dish containing cashews, dates and bananas).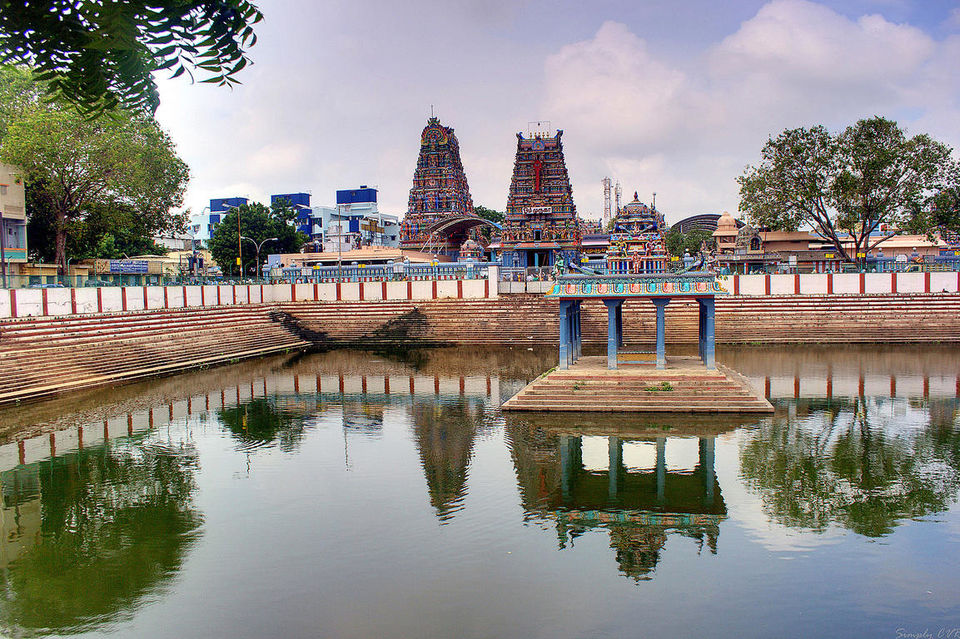 Adyar Ananthapadmanabha Temple : The temple is situated on Gandhi Road, Adyar. It is dedicated to Lord Vishnu depicted in a sleeping position with a lotus blooming from his belly button that seats Lord Brahma. The temple is built in a Malayali style as it is inspired by the Ananthapadmanabha temple in Thiruvanthapuram, Kerala. It is the perfect atmosphere for meditation and worship. Visit if you prefer peace and serenity while you worship the lord surrounded by thousands of lamps.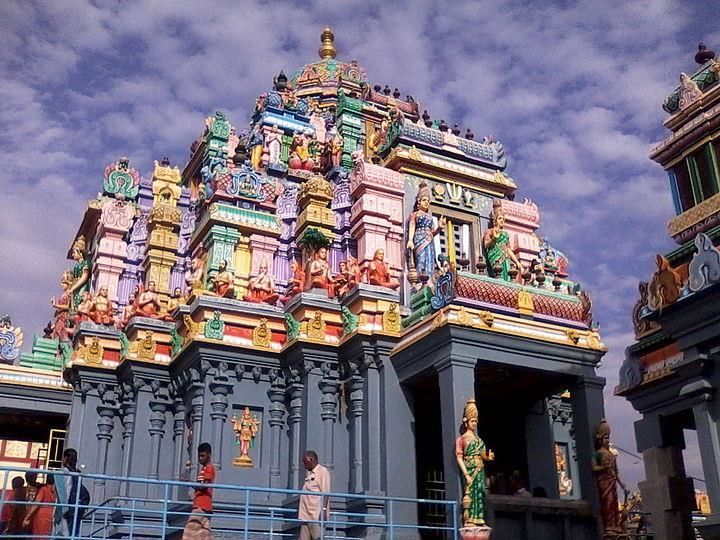 Welcome to Chennai!! A metropolitan city in the southern part of India, this city boasts of the usual that any metro city claims to be famous for. Crowds, sight seeing places, good trade, connectivity Blah Blah!!
The factor that sets this place apart is the air of traditions and culture that still blankets this city and you will find a weird mixture of modern meeting the madisaar (a traditional attire worn by Brahmin women) and a generation like ours has two palettes to choose from; you go all Indian for your family one day and go modern for the benefit of your friends circle the other.
This blog is about the temples in and around Chennai. A weird mixture of people populate the temples in this city, anxious students, serene grandparents and hurrying working women accompanied by their even more hurried husbands!! :) Temples are a trademark of Chennai city as you will find temples of varying sizes and fame adorning every street and road.
Let the journey begin: