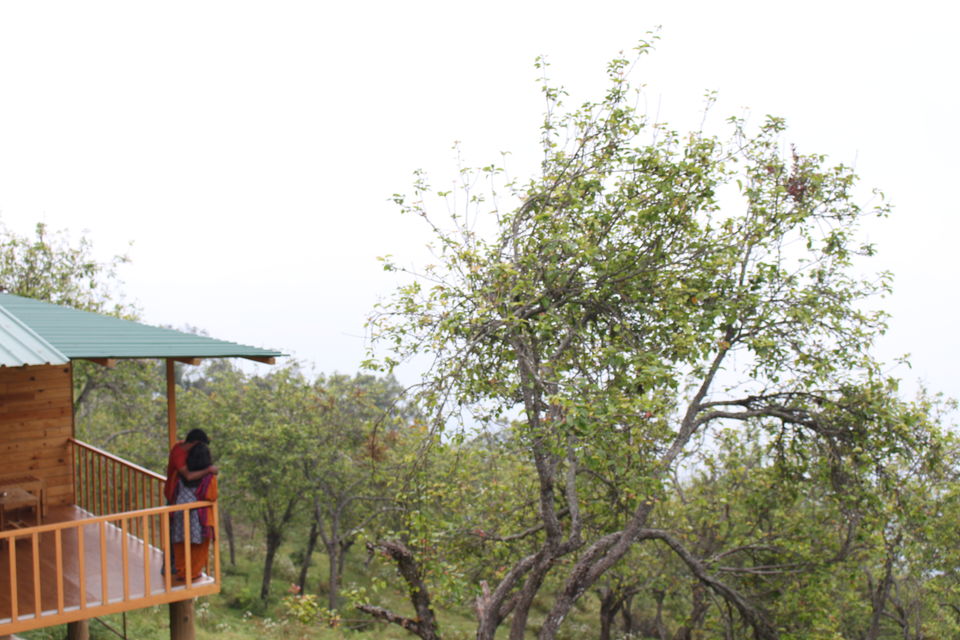 Wood Cabins, Vattakanal
Lost ourselves in the lap of Nature in the wood houses surrounded by the canopy of pear trees and silent world.
A short 30 min drive from Kodai, lies Vattakanal, an offbeat destination in the Southern State of Tamil Nadu. Camouflaged in greenery, narrow winding lanes and hilltop houses, Vattakanal does not stand out on the tourist map. It has been living quietly in the shadow of its more illustrious counterpart, Kodai.
STAYING IN THE WOODS
We stayed at Vattakanal Wood Houses, a budget friendly individual cottages built on stilts on the slopes of lush green mountains facing an open valley. The rooms are built entirely from wood and the doors and windows open to a beautiful view facing the east. The rays of the morning sun illuminating this glossy structure which costs approximately 2500 for 4 members.
Vattakanal is the perfect place to get away from the hustle-bustle of the city. It spells peace and tranquillity to the weary traveller. Its captivating views and peaceful surroundings will make you want to stay forever. It takes a heavy heart to leave this running-out-of-adjectives destination.
The Valley is enveloped in fog until mid-day hiding its true beauty until the sun comes out to play revealing the true high definition beauty of the place that is VATTAKANAL.
The evenings do get a bit chilly around here and we had to dress up in layers to keep ourselves warm. Lesson learnt: Pack a light cardigan or jacket to tackle the evening chills.