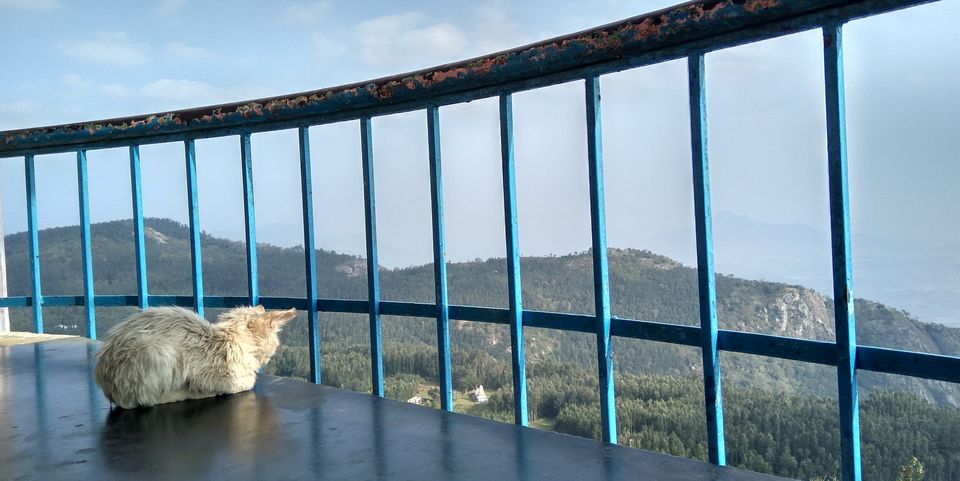 Sometimes it actually takes a tank full of gas before you can think straight. It was one of those times when I decided to take a solo bike trip to Yercaud. To make things a bit more interesting, I decided to go off route and try a route through the villages instead of taking the highway to Salem. This risk turned out to be a good one and rewarded me views which one would not experience otherwise.
The off route started from a left turn towards Kadayampatti village instead of continuing on NH 44. This road led me to a series of villages while the road kept on getting smaller and smaller. At a point the road simply disappeared and I had to off road in grass and mud. But with the help of locals and Google I was able to make sure that it was the right path.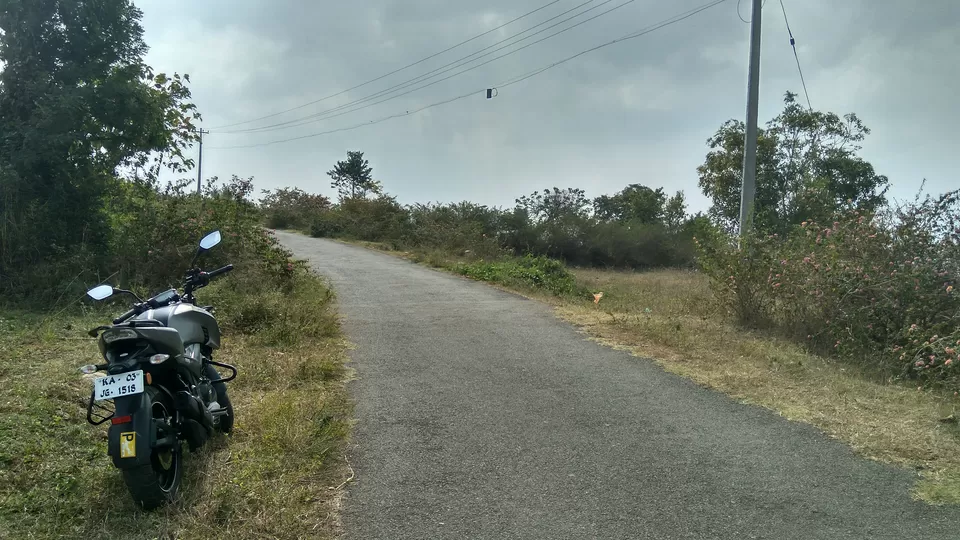 Pagoda point was on top of my view point list. All the view points are in the vicinity of Yercaud and hardly 10 km from each other. Pagoda point is like Yercaud's own Nandi Hills. The views are awesome to say the least. You will get an idea of the elevation of Yercaud from this point. There is a parking lot where you can park your vehicles and after that there is a 100 m stretch where you can walk and enjoy the views.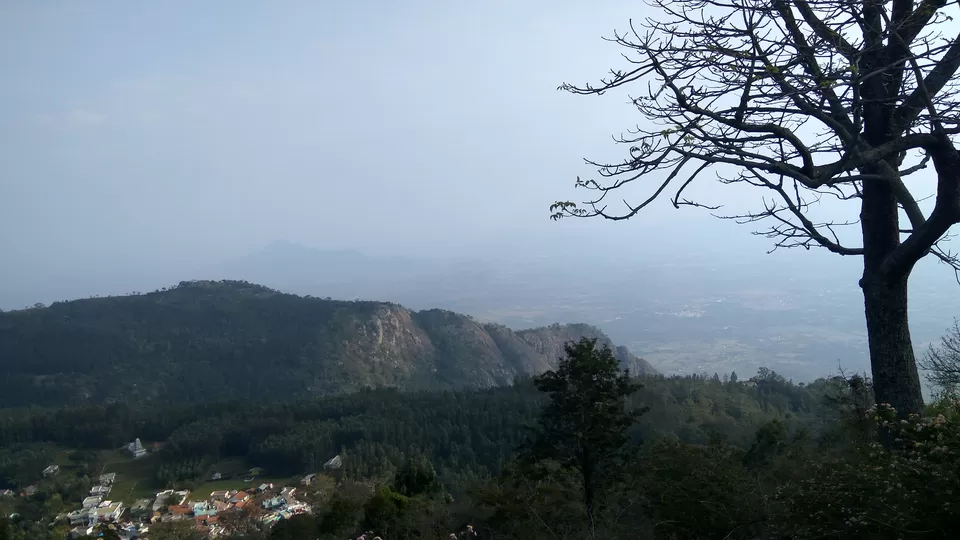 Since I was a little short on time, after a small break at Pagoda point I rushed towards Kiliyur Waterfalls. Kiliyur is about 15 km from Pagoda point but because of the ghat sections it'll take about 25 min to reach there from Pagoda point. Once there you'll have to park your vehicles near the side shops at the entrance of the falls. From here you have to descend a distance of about 1 km after which there is a flurry of stairs (about 200 of them) and then you'll be able to see Kiliyur falls. When I visited it was off-season so the falls were almost dry and not quite worth the visit. The views are still good and will make you feel like you are in the middle of a forest reserve.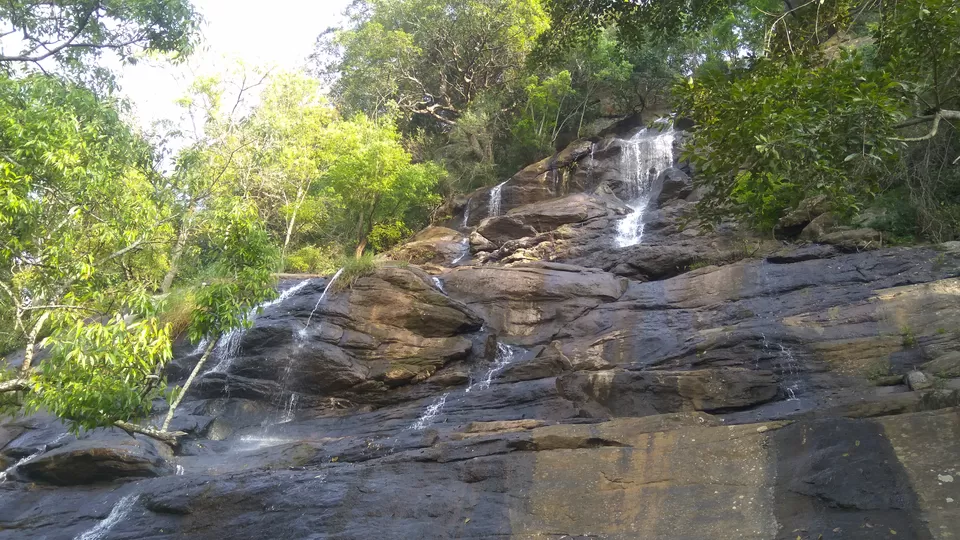 After this there are a few other views points which a person can cover which can provide with panoramic views of the mountain area in which Yercaud is nested. A few of them are Lady's seat, Children's seat and the Gent's seat. Views from these points are more or less similar to what you experience at Pagoda point.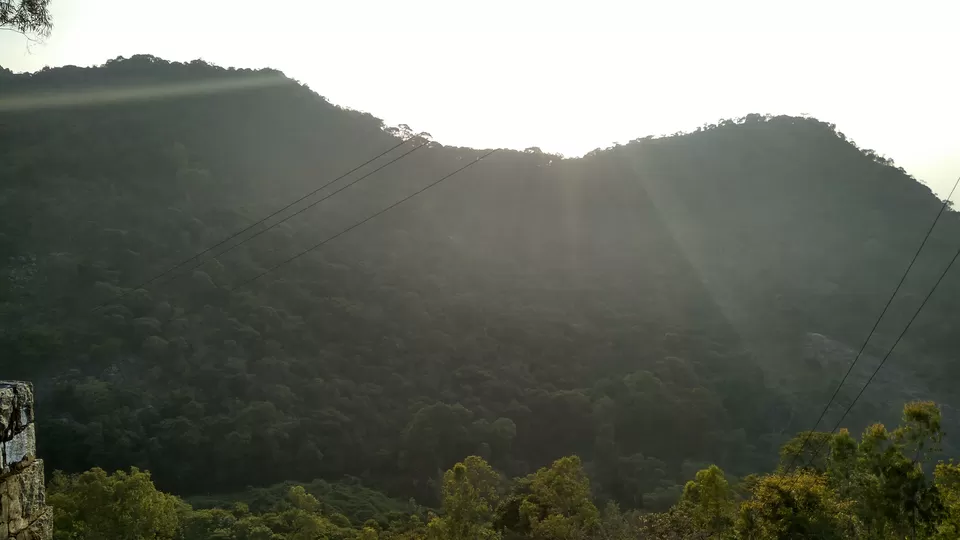 After taking a left turn from Danishpet village and a right from Kanaivadapur the road basically leaves you in the middle of nowhere. You'll start wondering if you are actually on the right track or are you just lost. Traveling another 10 km, I came across a biking gang and all their registration plates were Bengaluru. This was a big relief and I continued on the road to Yercaud.
After this point the views just kept on coming one after the other. The best part of going on a solo trip is you can stop wherever and whenever you wish. It starts from a valley view where you are going on a small road and you can see the valley on your left side. I actually parked off my bike roadside and wandered off to get a nice view of this.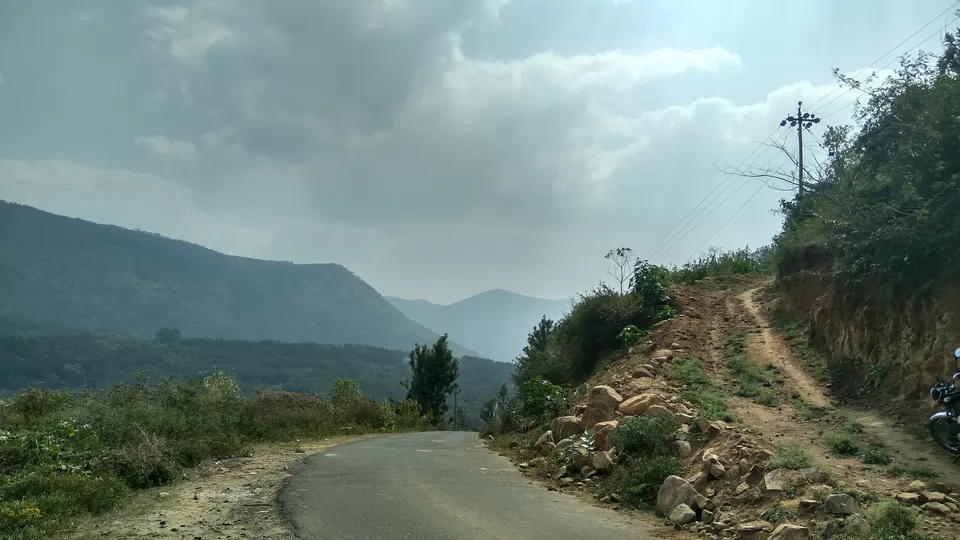 Once crossing this and a small village, there will be a straight stretch of about 10 km which you can see directly in front of you. The best part is the view on the left hand side. It's a complete valley view covering 3-4 mountains and a varying cloud scheme to cover them up. You can actually see an altogether different weather in a section of those ghats.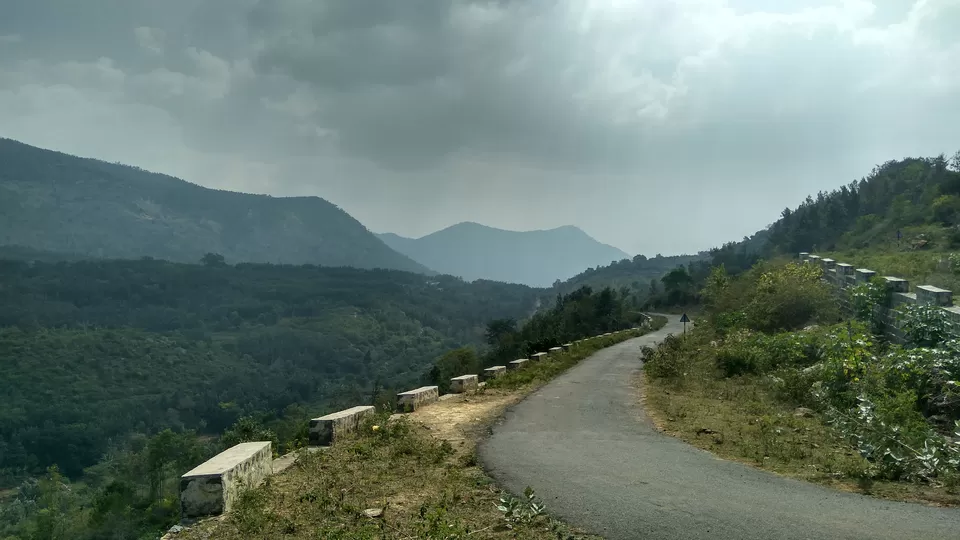 After the valley views starts the hairpin bends.The road gets wider in this section but the bends are almost 180 degree hairpins and with considerable incline. You can google the map to get an aerial view too of how it actually looks like. They are a charm to drive on and shifting gears up and down to get the optimal speed with the bend is really soothing. It worked like a therapy session for me.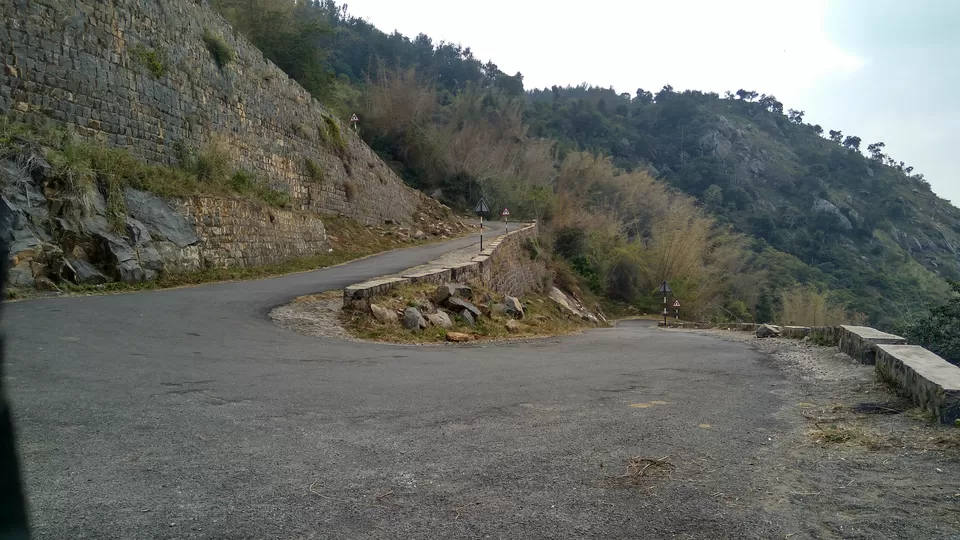 Once there, you can visit a variety of view points. The big lake of Yercaud welcomes you as you reach here. Just before this Lake, on the left there are a some hotels and restaurants where you can have a nice brunch/lunch depending on when you reach here.
After the hairpins, the forest area starts. The road gets quite better here, almost like a state highway. From here on you'll have to drive another 40 km to reach Yercaud.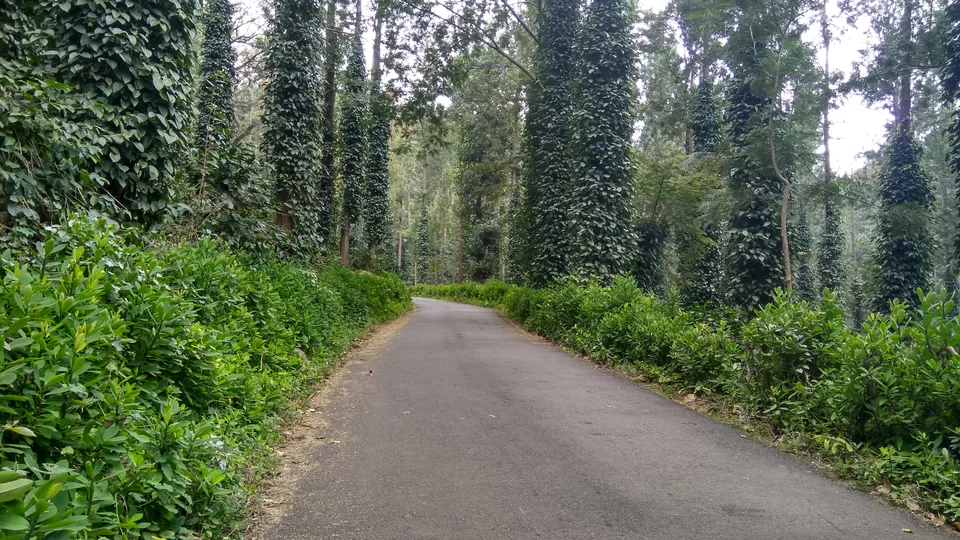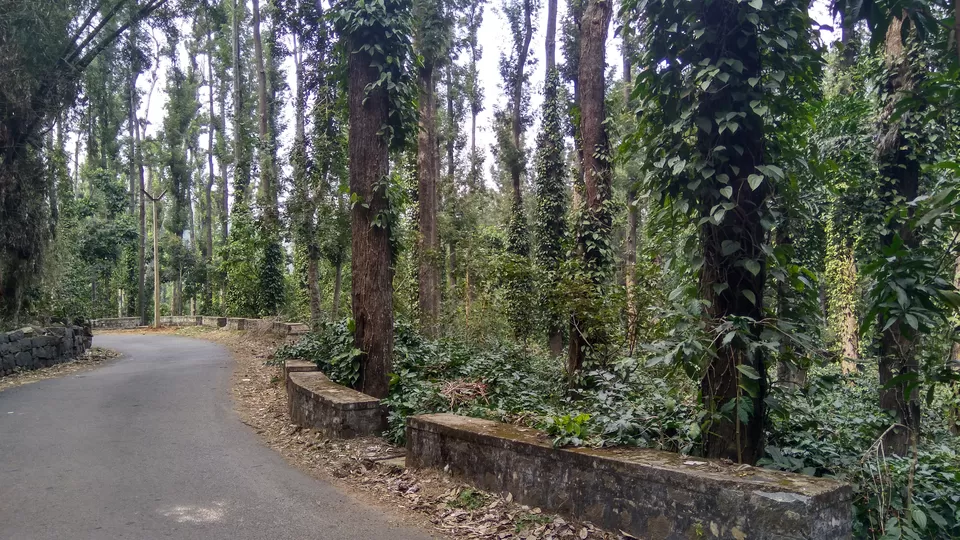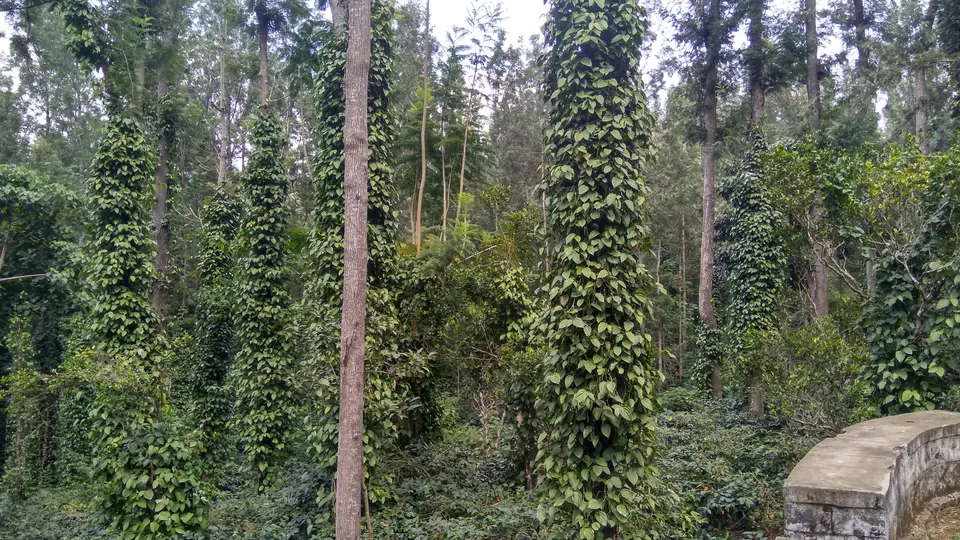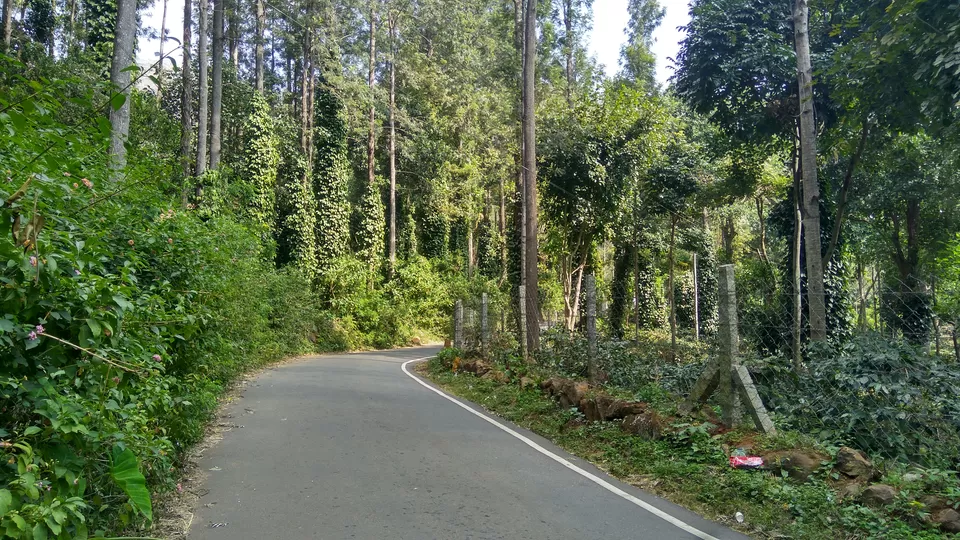 Once the sun started setting, I planned on going back to Bengaluru. It was a 244 km drive from Yercaud via Salem and I really wanted to experiment it. Firstly because I had already explored the other way of getting here, secondly and most importantly this route was though the heart of civilization unlike the first one and was way safer to drive at night. So I started on my way back to Bengaluru via Salem at about 5 PM. Target was to cover the ghat section by 6:30 PM so that only plains are left to the night which is not really a tough task.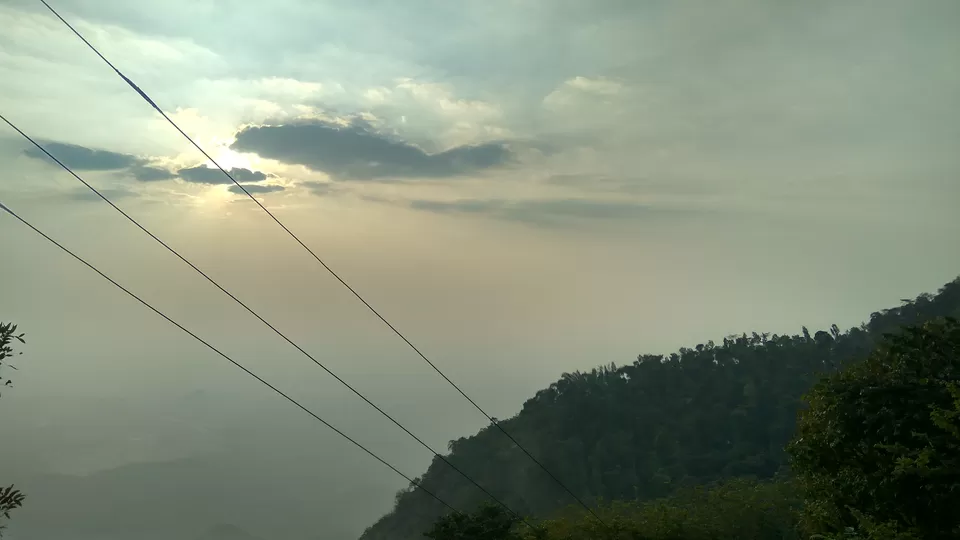 What I didn't take into account was that I could experience a beautiful sunset on my way back. This sunset was one of the prettiest sight I have ever seen. The way back via Salem was through a state highway and the road was very well maintained. I came to know later that this road has also been named as the 32 Bends road because of 32 hairpin bends which you have to take to get back to Salem. Every hairpin bend offers amazing view of the plains surrounding the hill and the setting sun just makes it prettier.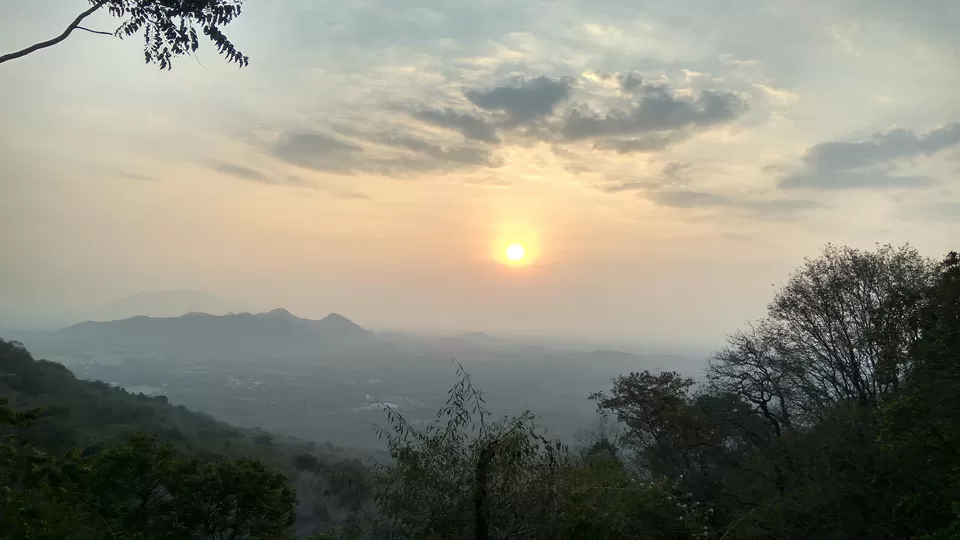 Once you cross all the hairpin bends you'll be driving rest of the way on NH 44 back to Bengaluru.
How to Reach:
There are two routes of going to Yercaud. One is via Salem while the other one is which I took via Kadayampatti, Danishpet and Kanaivadapur. It's about 220 km one way and there are plenty of restaurants along the National Highway which can serve your basic food necessities.
However I wouldn't recommend taking the off beat route if you are traveling by car. the roads are pretty narrow and you won't be able to find any help for kilometers if your car breaks down.
Duration of trip:
It's advisable to make it a 2 day trip rather than trying to cover 450 km in one day if you are going from Bengaluru. Although the places to visit can be covered in a day but still covering that much distance in a day is not advisable.