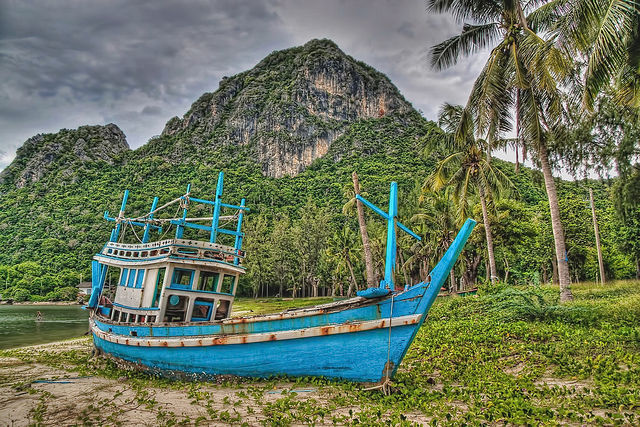 I'm sure we've all experienced this at some point in our lives—an Instagram feed full of Bangkok-Pattaya vacation pictures. White sand beaches, crazy nightlife and surreal Buddhist temples make Bangkok and Pattaya a favourite amongst Indian travellers looking for a budget holiday abroad. However, the sad part is that we often end up assuming that that is all there is to Thailand!
Apart from being a party destination, Thailand is also a adventure seeker's dream come true owing to its several lesser-explored regions which offer an exciting mix of topographies and hence, experiences. So if you've decided to ditch the traditional Thailand partying and want to explore the beauty of the country a tad differently, here are some trekking routes that will help you with just that!
Located on Thailand's border with Myanmar, the Doi Ang Khang National Park is a major tourist attraction near the popular hill town of Chiang Mai in northern Thailand. A trek through the national park will take you through several small villages and the scintillating views which makes it a favourite amongst novice trekkers visiting the area.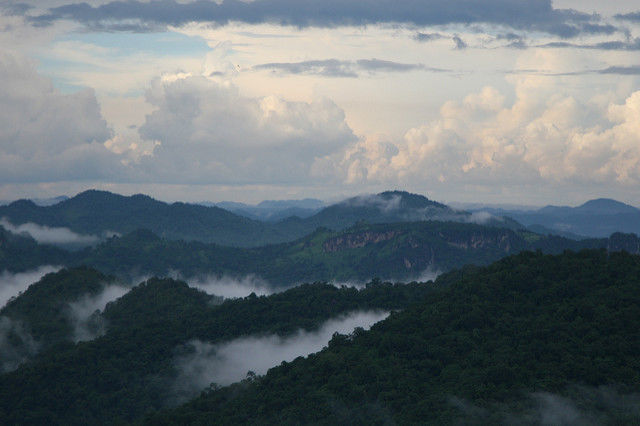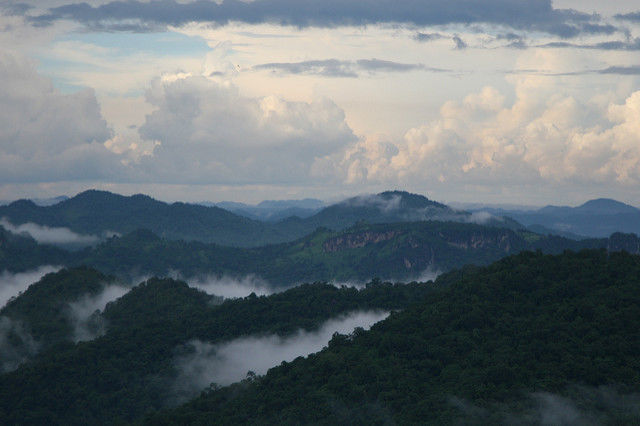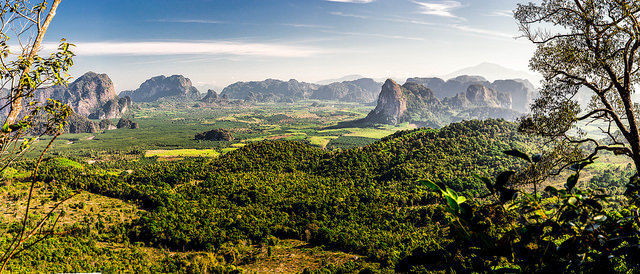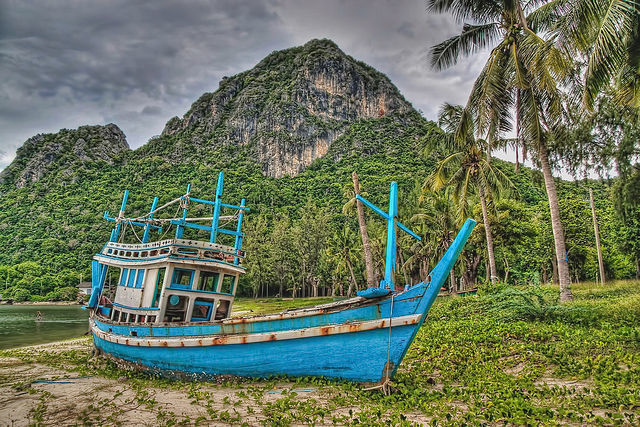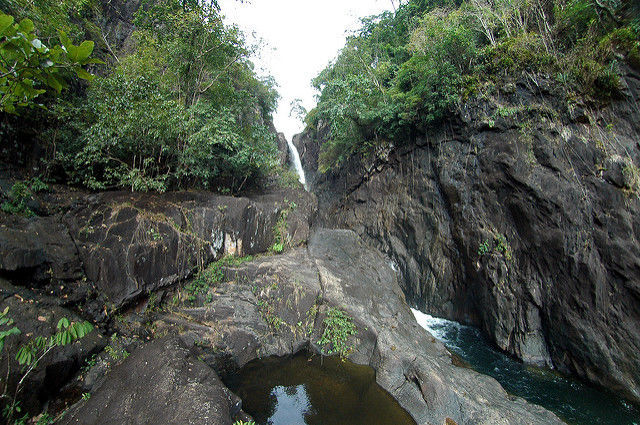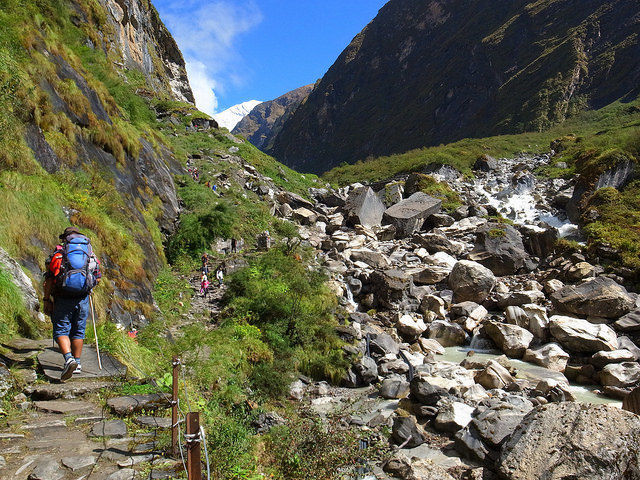 Difficulty level: 1/10

Best time to go: Though the area experiences cool climate almost throughout the year, the best time to visit Doi Ang Khang National Park is between December and February.
Route and time taken: Getting to Doi Ang Khang National Park can be quite a challenge and it is advisable to hire an experienced driver. One has to take Route 107 and then Route 1249 from Chiang Mai before reaching a winding hill that ascends at a steep grade. At the end of it, you'll find the entrance to Doi Ang Khang. Once at the top of this 1,928m mountain, you can even rent a tent and spend a memorable night under the stars!
Hang Nak Mountain Nature Trail
The Ao Nang area is one of the most visually stunning parts in all of Thailand and the Hang Nak Mountain Nature Trail captures its beauty in the best way possible. A well-guided trail, Hang Nak is extremely tourist-friendly and the beautiful landscapes throughout the route act as the perfect source of motivation to keep you going.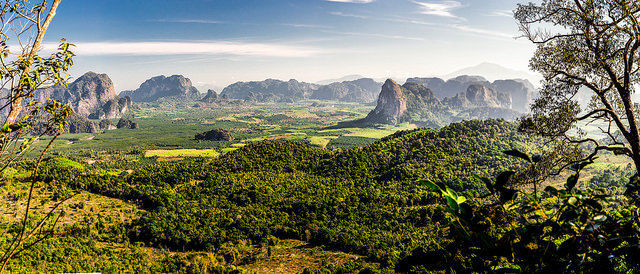 Difficulty level: 4/10
Best time to go: It is advisable to do this trek on an early summer morning as the rain can make the climb quite challenging.
Route and time taken: If you happen to be putting up in the Ao Nang area, take the coastal 6042 and drive down for about half an hour. Once you've reached a dead-end on the west coast, look for the parking which is the start point to the trek. It takes approximately 5 hours for a round trek and the 4 km route has a steep ascend towards the middle of the trek but is otherwise quite a comfortable climb.
Khao Lom Muak trek
If you're looking for an adventurous trek without missing out on Thailand's gorgeous beaches, this one is for you! A 5-hour train journey from Bangkok, Ao Manao beach offers the quintessential Thailand experience minus Bangkok's maddening crowd while the Khao Lom Muak trek adds the thrill factor that makes it one of Thailand's best kept secrets.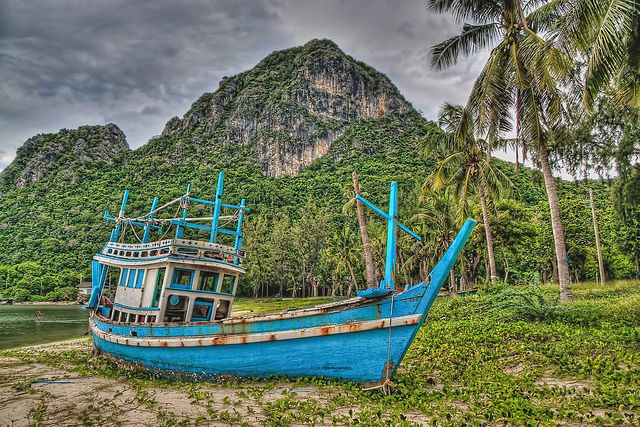 Difficulty level: 7/10
Best time to go: The best time to experience Ao Manao in all it's glory is between January and February.
Route and time taken: Take a train to Prachuap Khiri Khan and catch a mototaxi towards Ao Manao Beach in order to reach the Wing 5 Base which is the start point of the trek. The hike starts with a challenging 497 steps before you actually reach the ropes for the hardcore climb. Once you reach the ropes, use them to pull yourselves up the cliff. Be really careful with the ropes. In case you have even the slightest of doubt, hire a trek guide!
Doi Chang Cliffs
The Doi Chang Cliffs are located in Muang District of Phrae Province and are a hotspot amongst passionate and professional trekkers in Thailand. It is an extremely challenging trail that will test your skills at every step, quite literally! But in the end, the gorgeous endless view surely does make up for it all!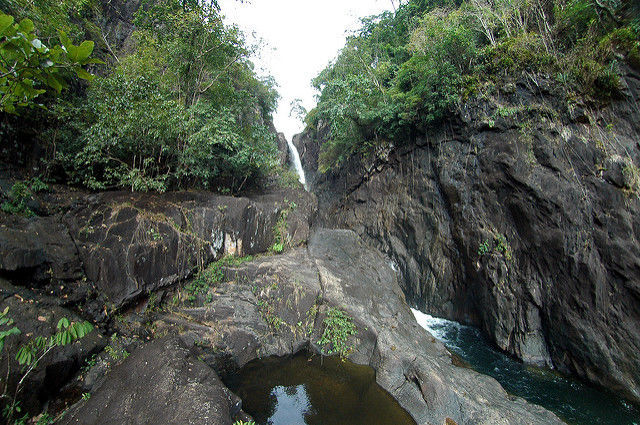 Difficulty level: 9/10

Best time to go: To avoid the muck which makes the trek difficult, one should ideally do this in January or February.
Route and time taken: The trek is divided into three parts and starts with a difficult uphill bike ride. Once past that stage, you'll have to walk all the way up to a temple which is surrounded by picturesque naturally carved caves. This is followed by a steep climb on the cliffs that should be carried out only under expert supervision. Remember that this trek takes up an entire day so it is very important to stock up on food and water.
Mount Mokoju trek
First things first, this one is strictly for all the hardcore trekkers out there. Scaling Mount Mokoju, one of the highest peaks in Thailand, can take anywhere from three to five days. Located in the premises of Mae Wong National Park, the extremely strenuous trek can and should only be completed with the help of a trained guide.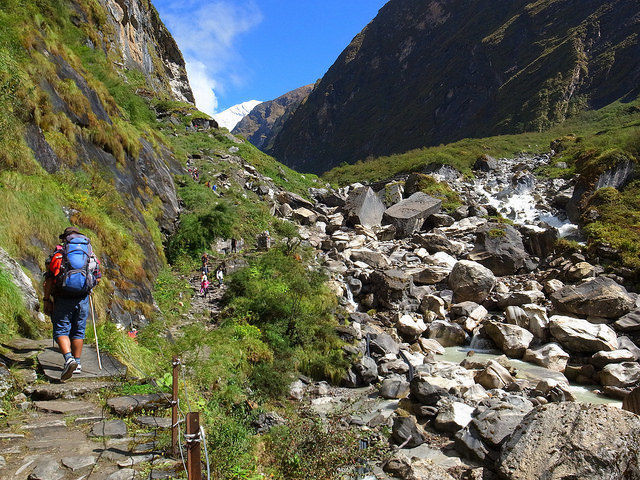 Difficulty level: 10/10
Best time to go: To best time to climb Mount Mokoju is between February and April.
Route and time taken: Make your way to Khlong Lan Village. From there, travel down Route 1117 which terminates at Mae Wong National Park. The trek begins another 9km down from the park's visitor centre. You have an option of either walking 10km to the first base camp or hop onto a truck/tractor which will get you there. Next morning, start walking from the first camp and after walking almost throughout the day, you will reach the second camp by the end of day. The third day is an intense climb of 8km which is full of plenty of twists, turns and challenges. Since the third camp is very close to the summit, one can either summit the peak in the evening or choose to scale the peak the following morning and experience a breathtaking sunrise.
Share your experience of trekking in Thailand by writing in here and contribute in making the Tripoto community bigger and better!