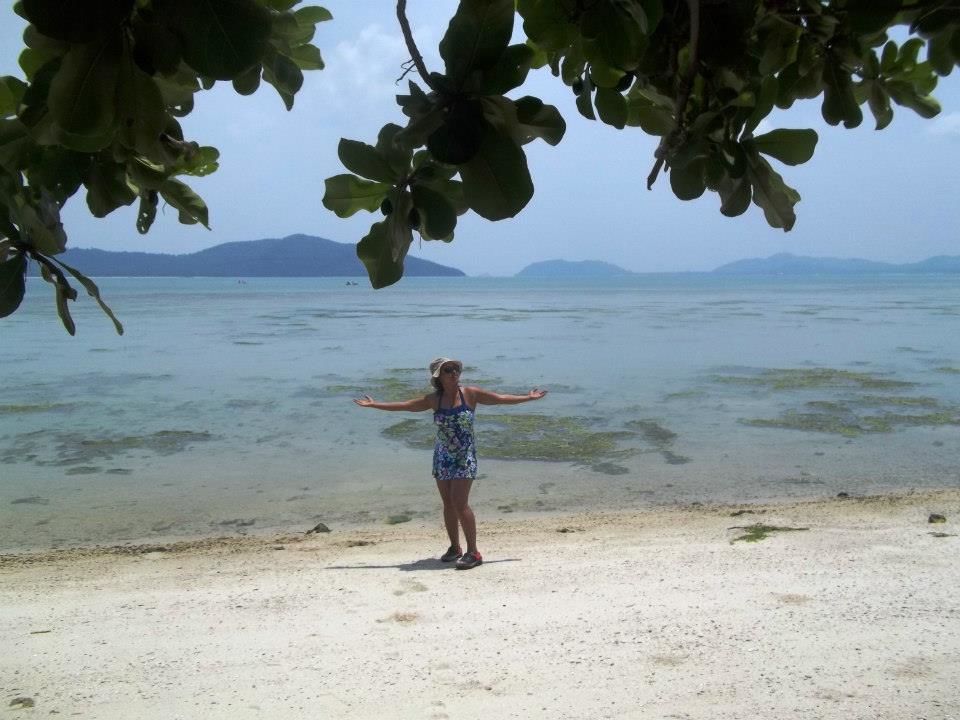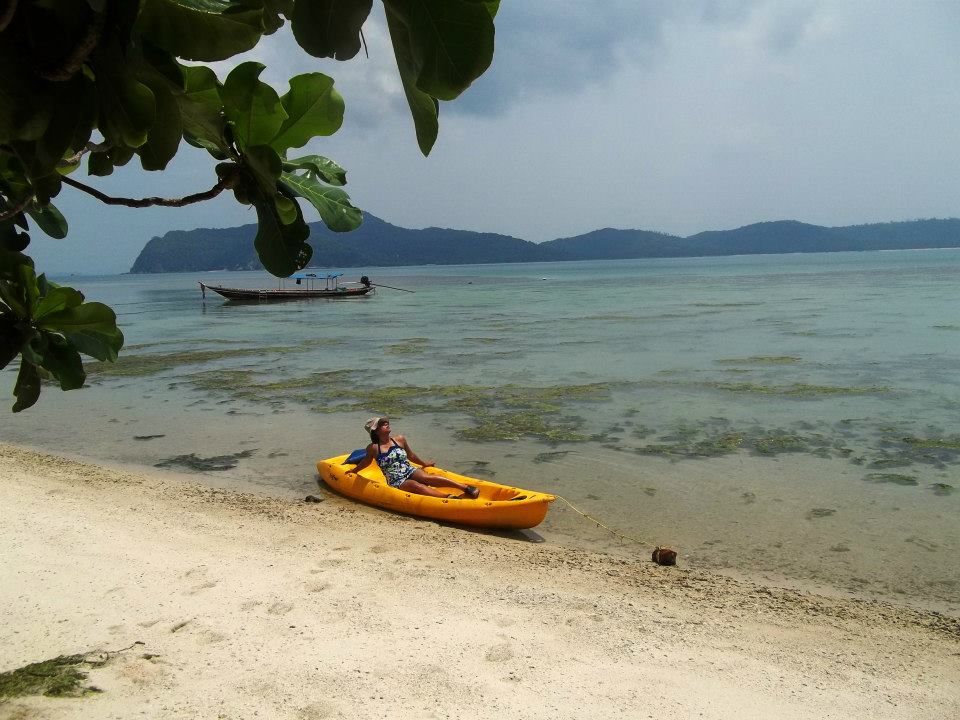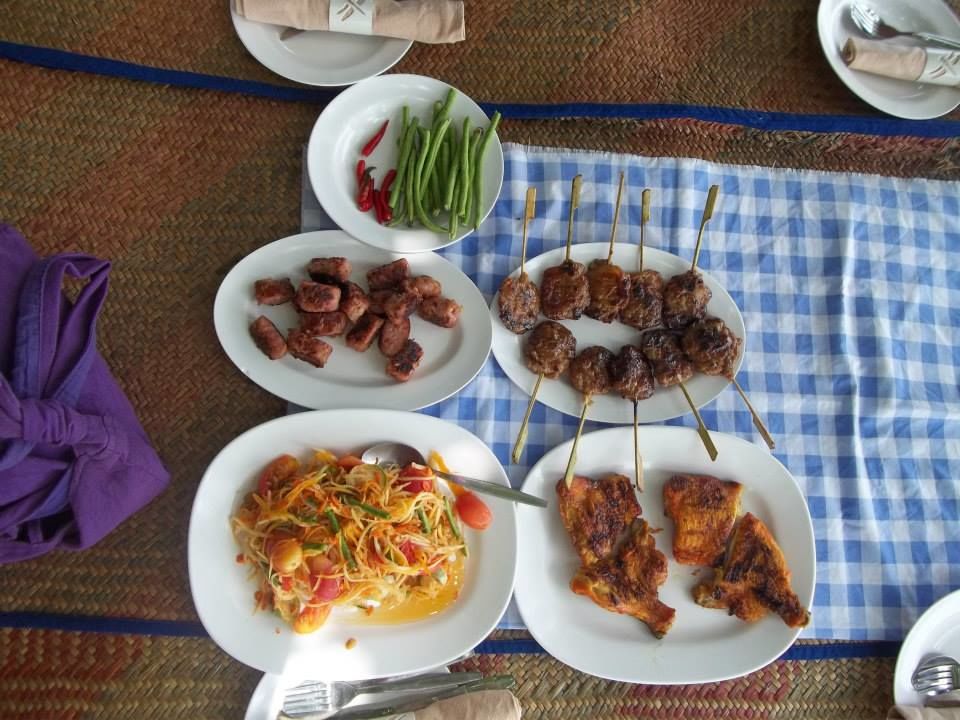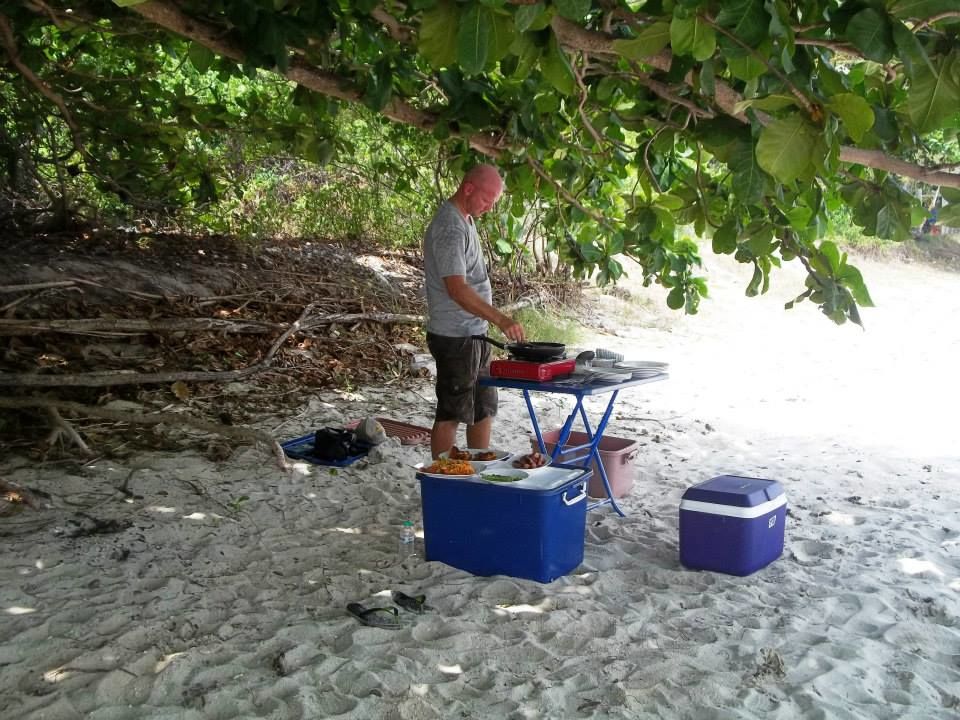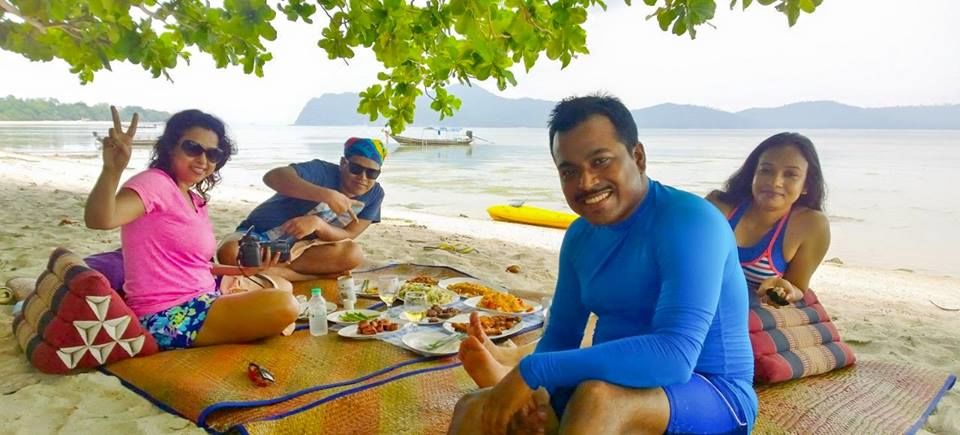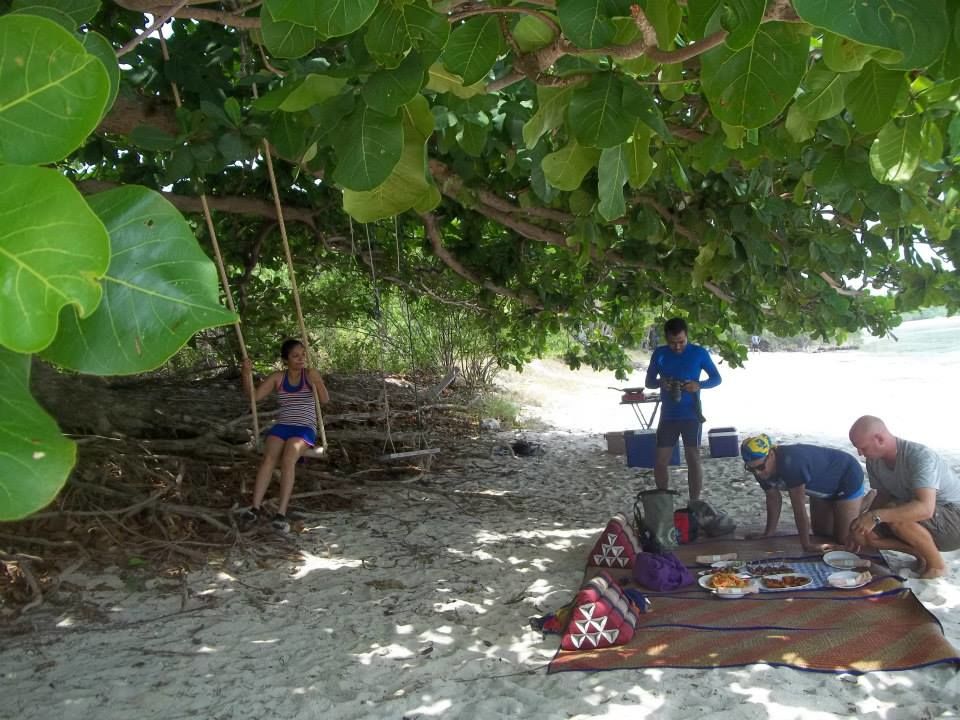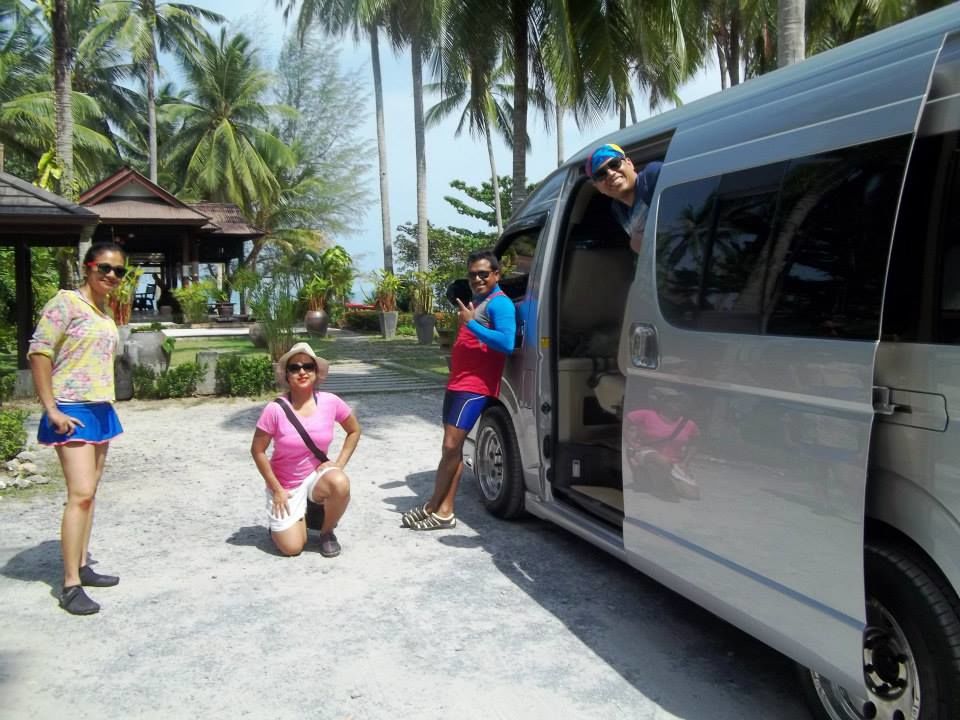 PRIVATE ISLAND PICNIC LOCATED IN THE MIDDLE OF NOWHERE ….
AT GULF OF Thailand NEAR KOH SAMUI!
I have always had a childhood dream while travelling in a boat or a vessel & passing by the isolated islands amidst a river or an ocean - That I will laze around those isolated beaches all through the day...may be swing on a hammock or eat some delicious seafood while lying under the shade of a tree with practically no one around! This was, well a dream only, when in India, because the infrastructure over here do not give you these exclusive facilities !!! Well- this dream was all of a sudden a reality through this island gem picnic organised by Mr Gavin Marsh. Gavin, an Englishman who left his country for the sad & gloomy whether there to live by the beach in the tropical climate & married a Philippine woman! [ well there are eccentric people like me around to prove that being normal is actually boring ;)] An AC car pick up from our resort- Am Samui & we land up in a small eatery along the beach all ready to hit the ocean in the high of our spirits. A short boat ride to a snorkelling point with all the gears provided by him. Gavin had enough breads to entice the fishes & we jumped into the ocean with the assurance that he was a qualified diver & can pick us up from anywhere we feel endangered :-D We then got lost in the world of colourful fishes in all possible colours & sizes, vibrant corals & cool water of the ocean touching all over our bodies. I was back in the boat after some time & was welcomed with chilled "Singha"! Sipping on some cold beer inside the shade of the boat while my other friends came back one by one ...... the best part is there is no one to push you to be faster in whatever you are doing & come back on the boat within a fixed time period; you just pace the time at your free will- AHH THE BEAUTY OF PRIVATE PICNIC !!
Gavin then took the boat a little further down the ocean & parked us in an isolated island marked as Koh Madsum in the map which almost looked like the ones I fancied on since long…. To our pleasant surprise, he carried all necessary equipments for leisure & picnic. A cane mat to lay on the sandy beach, some cushions for back rest, cold wine/ beer, proper crockeries, half done food & a cooker! There was a swing hung from one of the branches of a gigantic shady tree already for us J  We freaked out on the isolated beach running around on the sand while one of us started swinging on the natural swing created by a log & rope from the branch of that tree & Gavin started to prepare the food on the cooker adjusting to our preferred level of spiciness. And what's next for us? Just liming away the time over chilled wine served in proper glass & a sumptuous variety of local food (though we had the choice of continental food too, we preferred local cuisine whenever we travel to get the feeling of that place). There was some additional fun elements thrown in with a small canoe lying there to return to childhood:-D My friends started rowing that canoe with dry tree branches just like two over enthusiastic kids !! While I was just happy lying on the mat under the natural shade of the tree overlooking the over casted sky by then & watching the changing colours of the ocean with the movement of the cloud and a bird darting its way to the ocean to catch a fish…. Almost living my dream every minute of my stay at the island……
Let me mention food was specially a five course affair with two starters ( pork & lamb), two main course, two side dishes, spicy salad & then two unique desserts made of coconut & cream which I never had the opportunity to have again during my stay at Thailand but left even a non sweet lover like me craving for more……
Gavin provides all essential things required for this picnic - just carry your costumes, hat, shades & may be a tee or shorts if you like to change post the water play.
The half day activity with fairy tale like memories to return with was a dream come true in the truest sense of that term! I have almost started to believe that dreams do come true and fairy tales are secretly created out of some real life experiences lived by some lucky ones J