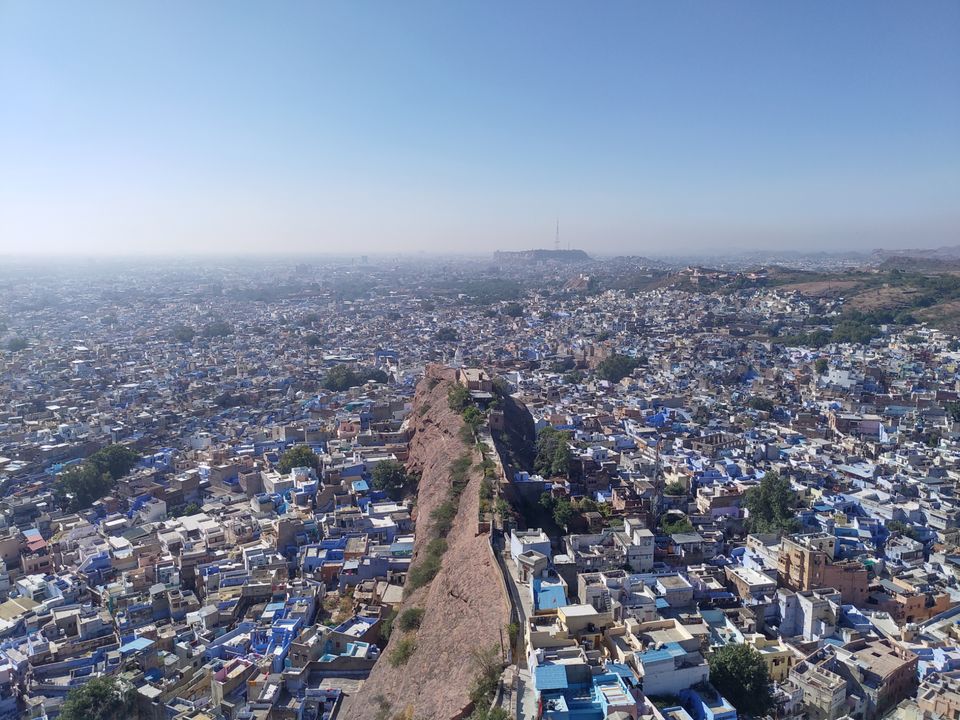 The price mentioned is not inclusive of flights to and from Jaipur.
Anyways, our trip started on a bad note. Flight got delayed by 2 hours and we only reached Jaipur by 12. Once there, we were informed the city is on strike due to anti-CAA protests! No internet too! Somehow we managed to get prepaid taxi and reach our hotel. We just rested for the day. At night, we left for Bikaner by train.
We reached Bikaner early morning and got early check-in at the hotel. After a heavy breakfast, we set out to Junagarh fort. All places are easily accessible by autorickshaw. The fort is huge and truly worth every penny of visit. It has beautiful wall artwork and imposing structures. Later we had lunch outside and set out for City Palace. Unfortunately we found it was turned to a hotel, after reaching there. We came back to the market and got some supplies we needed. After a quiet evening at the hotel, we had dinner and left for the station.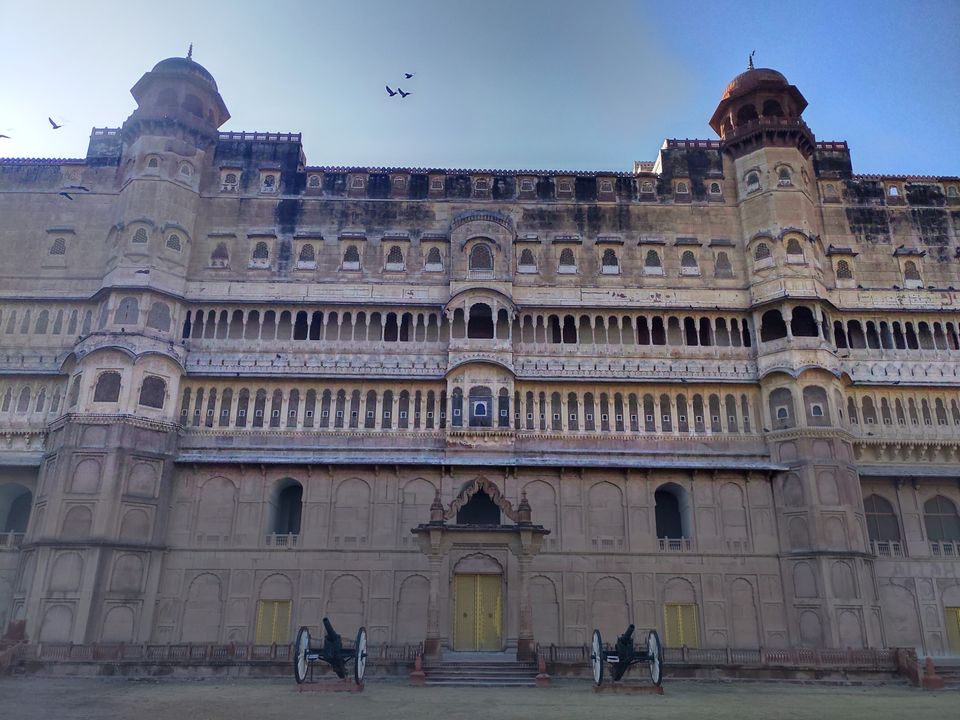 We reached Jaisalmer by Leelan Express before sunrise and were received by Mr. Padam. He works for The Real Desertman Safari. We had booked a safari with them. He took us to a resthouse and we got some extra sleep. Later after breakfast we explored Gadisar lake and Patwon ki haveli. Jaisalmer is truly beautiful with stone houses and pathways. Felt like walking on the sets of GoT. We finished lunch later and our safari began at 2pm. First we visited an abandoned village Kuldhara. Only few remains of the village can be seen. Then we went deeper into the desert to their campsite. From campsite we had camels to take us to the sunset point on the dunes. Wonderful experience of a magical sunset. It was chilly but the sun kept us somewhat warm. After sunset, we headed back to campsite for evening cultural show. The show included Rajasthani folk music and dance. After dinner, we headed back to dunes to sleep. Tents were laid out already. We got in the tent and kept listening to the howling wind all night. The temperatures at night dropped to 2 degrees.
We woke up to beautiful and chilly sunrise. We were taken back to camp. After a short breakfast we were dropped back in Jaisalmer. After getting fresh in the resthouse, we explored Jaisalmer fort. One of the oldest living forts in the world. Families still live inside, Brahmins and Rajputs. It is both huge and magnificent. It is also a shopper's paradise. After lunch, we headed to the railway station for Jodhpur. We reached Jodhpur late night. After a quick dinner, we checked-in the hotel and were off to bed.
Fresh from rest, we headed for Jodhpur fort after breakfast. It overlooks the city and is a massive structure. It is very well maintained and tourist facilities are exemplary. One can explore the fort for over 3 hours comfortably. Once done, we headed to Jaswant Thada, a memorial place, which is only 15mins walk from the fort entrance. It is beside a water body and the open structures under the blue sky create beautiful pictures. Exploring almost till late afternoon, we headed back to our hotel. On the way we crossed the Clocktower and the market areas. These we subsequently explored in the evening. Later after dinner we checked out of the hotel and went to the station to catch our bus for Ajmer. It was the worst night of our trip and we do not suggest travelling by bus in Rajasthan.
Our toughest day of the trip. In shivering cold the bus dropped us near a highway junction at 4am. Somehow we got an autorickshaw to our hotel but there were no rooms empty. We sat in the reception till 7am! After we got a room, we just hit the bed till 11!
After resting comfortably, we got some breakfast online and left to visit the Akbar Museum. It is a small museum but very well maintained. Next we visited Adhai-din-ka Jhonpra but it was crowded and not very clean. Also there was some unrest in those parts due to anti-CAA protests so we did not linger for long.
Lastly after lunch, we went to Anasagar Lake. It was crowded and unclean, but the views were beautiful. It was sunset time and the mountains made a splendid picture.
We decided to ditch our night bus to Mount Abu and take the train to Abu Road next morning. We really wanted to sleep in bed that night!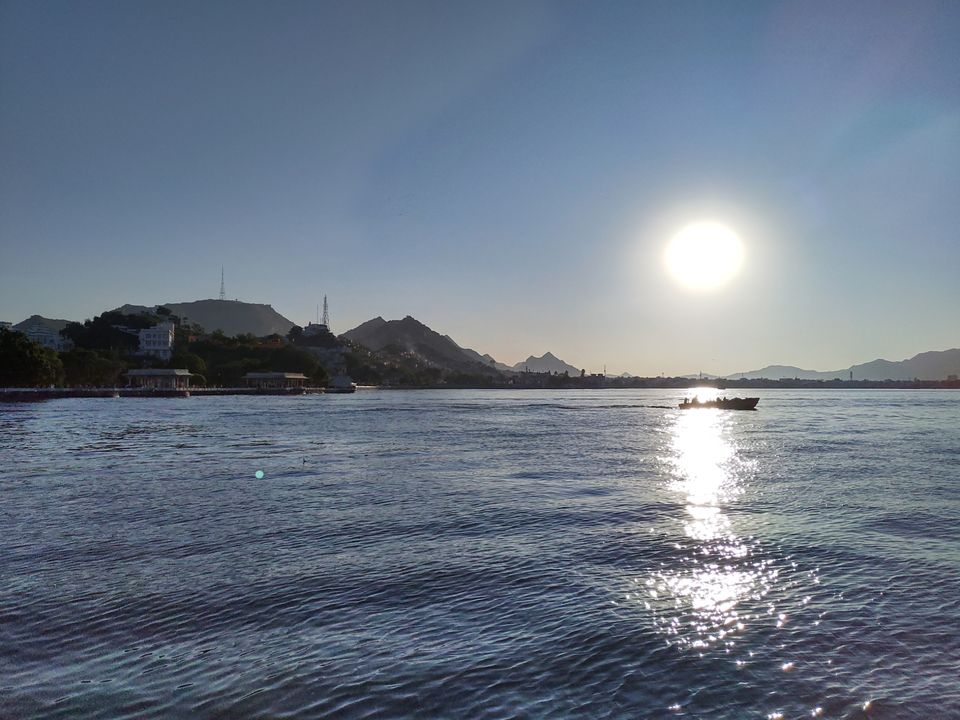 Rested this time, we caught the train to Abu Road early morning. It was a comfortable journey compared to bus travel! After reaching Abu road we inquired for shared taxi and got one after sometime from the station gates. The road to Mount Abu is not very beautiful and Mount Abu itself was not much great. It is good for people who have not seen the Himalayas ever!
Anyways, we had a good hotel there. And Nakki lake was the only attraction there. Not because of its extreme beauty but because of the crowd and market. I suggest Mount Abu can be skipped in one's trip.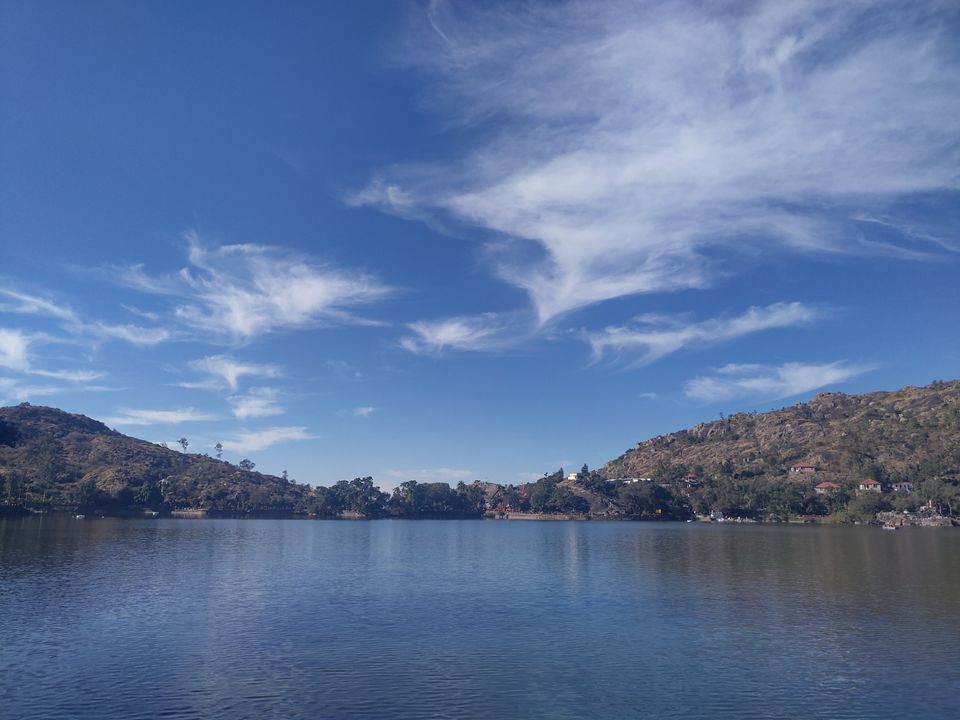 Early morning we took our pre-booked RSRTC bus to Udaipur. The journey is pleasant and takes around 4 hours. We had a room at Hotel Minerwa which overlooks Lake Pichola. It was a good location with rooftop restaurant. After freshening up and lunch, we visited the City Palace. Again a poor decision, as it was not worth the 300 bucks of entry fees per person! It is very mediocre compared to the forts and museums in Jaisalmer and Jodhpur. I suggest one can spend the amount on Domino's pizza instead. Literally I overheard people in the crowd at the palace "what in hell did we get ourselves into! Not worth it". You can still visit it if you are so inclined to tick it off your list.
Later we visited some nearby ghats near Lake Pichola to get good views of the lake during sunset.
Later we retired for the day with a quiet dinner.
We were so bored we even considered going for a movie! Fortunately we found an aquarium to visit, Under the Sun. It is the largest public aquarium in Asia. It turned out to be a fun place. We also saw Fateh Sagar Lake but it was not much happening. Overall, Udaipur was kind of overrated. It looks good from a drone and is a chill place to hangout in groups. But not much in terms of historic beauty. Later that night we left for the station to board our train to Jaipur.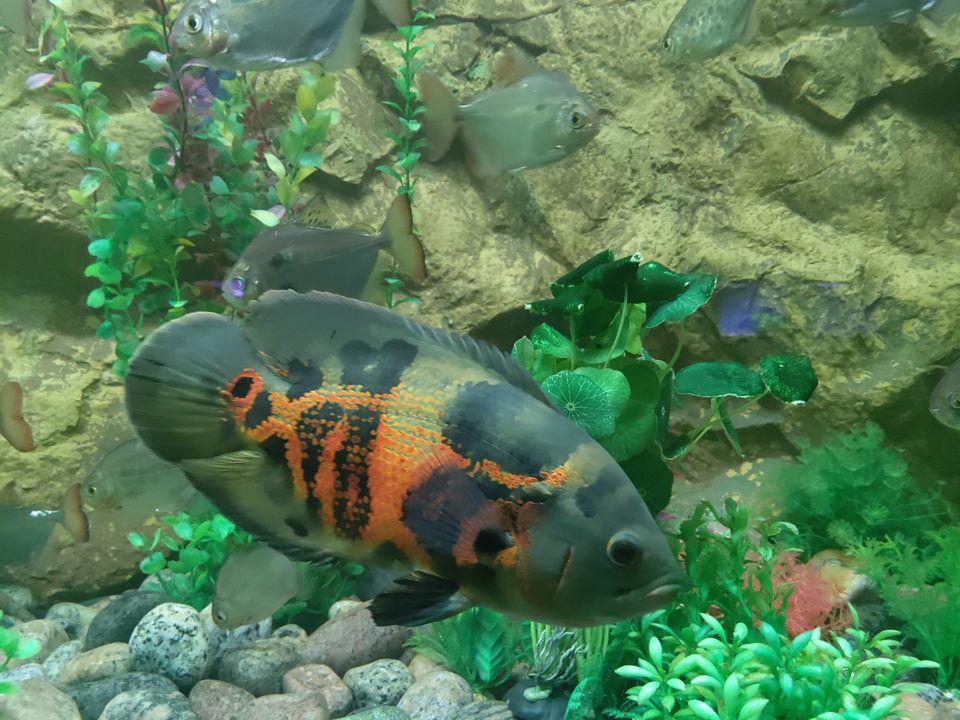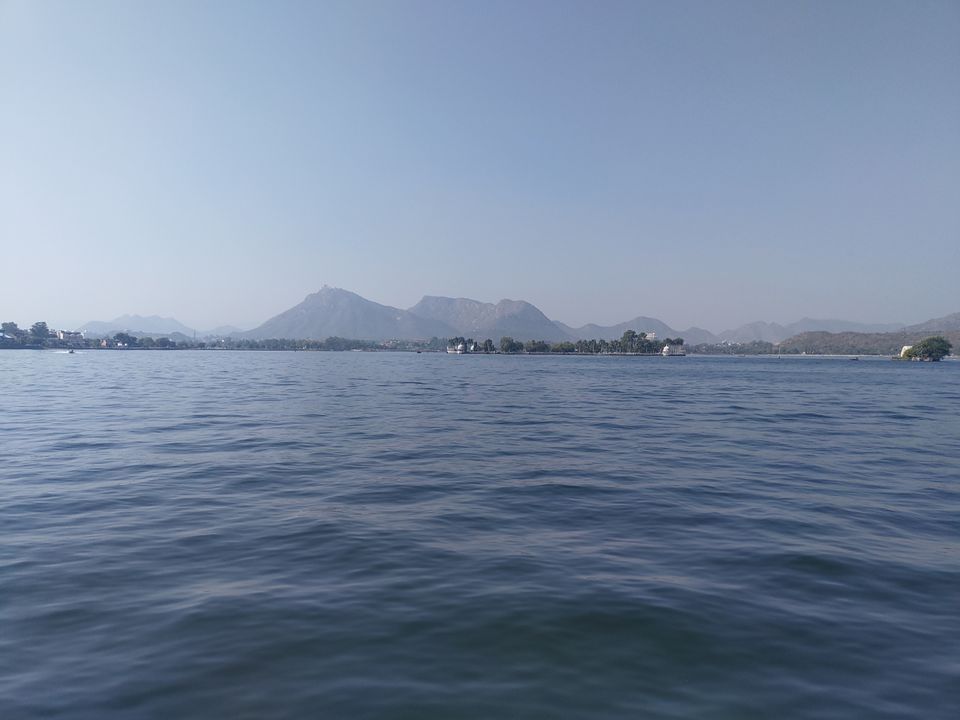 W did not make the same mistake as Ajmer. We booked a hotel for the morning and slept there after reaching Jaipur early. After 10, we left the room and checked into another hotel which we already booked beforehand. After breakfast, we took a cab to Amber Fort. Yes, Jaipur has Ola and the internet was up that day!
Amber fort was a masterpiece and one is sure to be awed by the expanse of it. We covered it quickly in under 2 hours! The views in Jaipur were not that great due to continuous fog cover throughout the day.
We then took a cab back to Jal Mahal and Hawa Mahal. Not much to do in either. Just a single view of both.
Later we explored the City Palace which was somewhat beautiful. One can enjoy the artwork on the doorways. After sunset we explored the local market, Johri Bazar to buy few souvenirs.
Our final day in Rajasthan. We just decided to explore Nahargarh fort. It has a route for cabs but we decided to take the stone laid walking path. It is only 1.5kms but takes some time and effort due to the steep slope. But one can enjoy as the path is wide and clean and gives a beautiful city view of Jaipur.
The fort is clean and has some good sculpture arts. It also houses some artworks from modern artists which are in display with brief descriptions. Soon we left by the same pathway and went to the hotel after lunch. We left for the airport soon as our return flight was scheduled at 5pm.
Overall, Rajasthan has some very beautiful historical places to visit. But please have lower expectations as the photos we see on social media is clearly photoshopped. There may also be hygiene problems as I noticed in most places. Enjoy the beauty of the past but remember, that the state is not so well off in the present. Happy exploring!