On entering Tamil Nadu's third largest city, Tiruchirappalli or Trichy as it's affectionately called, you are ushered into a tract where modernity and tradition co-exist. As you tread Trichy's clean streets, you are greeted by amiable residents and the ringing of bells from the nearby temples that have single-handedly promoted the city's tourism from time immemorial. Whether you're a history buff or a cultural enthusiast or even a run-of-the-mill vacationer, the ancient temple city has something for everyone. Find out why you should visit Trichy:
1. Experience religious and architectural diversity
I'm all for ditching the mainstream and pursuing an off-beaten path but a visit to Tiruchirappalli without witnessing the majestic temples that are the city's pride is like going to Paris and not visiting the Eiffel Tower. Srirangam is an island surrounded by Kaveri River on one side and its tributary, Kollidam, on the other. It is the largest temple complex in India and spans 156 acres. Visit the Ranganathaswamy Temple here, known for its history, architectural beauty and religious value.
Built on an ancient rock, Rockfort Hill is a historic fortification and temple complex, home to the famous temples of Thayumanavar, Ucchi Pillayar and Manikka Vinayagar. It is the most prominent landmark of the city, offering a bird's eye view of Tiruchirappalli along with the beautiful river Kaveri.
Built in the Gothic style of architecture, the church of Our Lady of Lourdes is a Roman Catholic church, situated near Rockfort Hill. Paintings depicting scenes of crucifixion and martyrdom adorn the church walls and icons of Virgin Mary are adorned with flower necklaces.
Other notable places of religious interest that you should visit: Jambukeshwara temple, Erumbeeswarar Temple, St. Joseph's Church, St. John's Church, Jaamiya Masjid and Thablay Aalam Baadsha Dhargah.
2. Travel back in time by visiting the fourth oldest dam in the world
Built by the Chola King Karikalan, about 2,000 years ago, the dam is the fourth oldest water-diversion or water-regulator structure in the world and the oldest in India which is still in use. The idea behind it was to divert Kaveri River in order to boost irrigation in the Delta district, which was the political base of the Chola Dynasty that ruled most of South India and parts of Sri Lanka and South-East Asia. While you're here, bask in the glory of the historic dam and feast your eyes to the views of the exquisite Kaveri River.
3. Kickstart your journey to the unexplored regions of South India
From the hills of Munnar and Kodaikanal to the beaches of Pondicherry, Trichy serves as a base for visiting numerous beautiful places nearby. Perhaps you can plan a trip to Trichy and include some of the nearby places to visit for a wholesome experience. While the list is not exhaustive, I have picked three lesser-known, lesser-visited places which you can include to your Trichy trip –
Visit the world's second largest Mangrove Forest, located in the Cuddalore district of Tamil Nadu. The backwaters surrounding Pichavaram forests are interconnected by the Vellar and Coleroon River systems and offer abundant scope for water sports such as rowing, kayaking and canoeing. It also attracts an appreciable bird population of residents and migrants.
Distance from Trichy: 180km
Situated between Chennai and Pondicherry is a nondescript town called Gingee, boasting a marvellous fort situated atop a hillock. An hour-long steep trek will take you to the top of the fort, where a cool breeze and picturesque view awaits you. Carry plenty of water and snacks for the short hike.
Distance from Trichy: 200km
Tranquebar or Tharangambadi, an erstwhile Danish town lies in Tamil Nadu's Nagapattinam District on the Coromandel Coast. A trip to this small, quaint town comprises visiting beaches, forts and churches.
Distance from Trichy: 143km
4. Satiate your taste buds by feasting on South Indian and Burmese dishes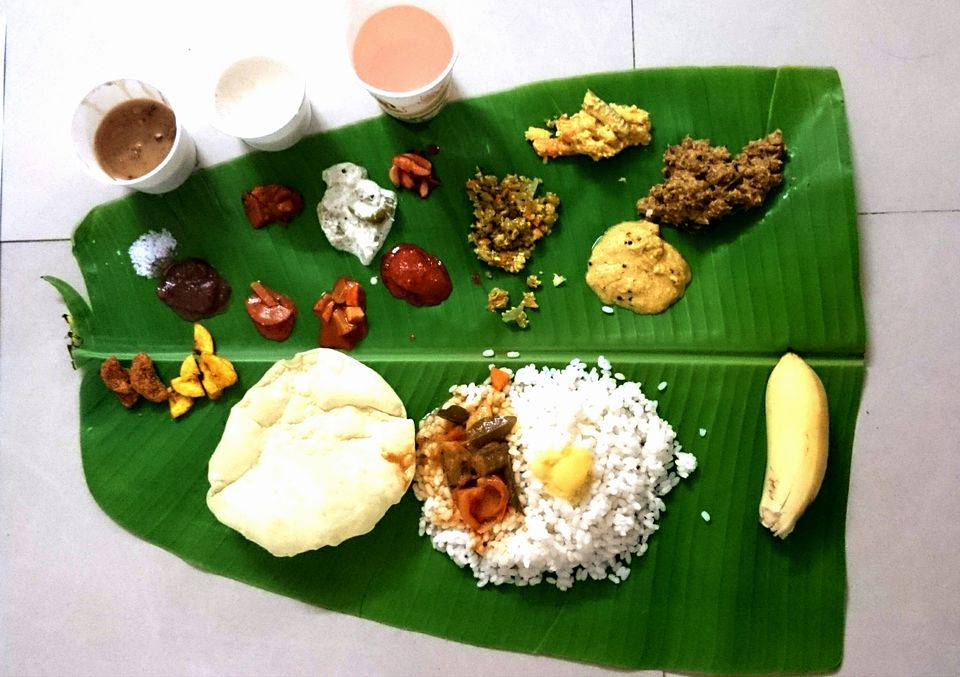 Asking someone to gorge on a delicious South Indian thali in Tamil Nadu would be stating the obvious. Do try appam, a type of pancake made with rice and coconut milk, and kuzhi paniyaram, a pan-fried dish made of rice and lentils. Trichy is not limited to just South Indian food. Burma refugees came to South India in the 1960s, and with them, the delectable Burmese cuisine took over Trichy. Be it mouth-watering attho noodle, mohingha or the fever-killing soup hinncho, the Burma food stalls will excite your palate.
5. Shop till you drop in the streets of Trichy
With its cigars, brassware, jewellery, silk saris and antiques, Tiruchirappalli is a shopper's delight in general and an antique aficionado's heaven in particular. Haggle your way through sellers at Chinna Kadai Street, the most significant shopping centre in Trichy. The street is famous for clothes, street food and jewellery including but not limited to stones and rubies.
Located in the heart of the city, Gandhi market offers a plethora of things to take home as souvenirs. Buy wooden crafts from this market to gratify the shopaholic in you.