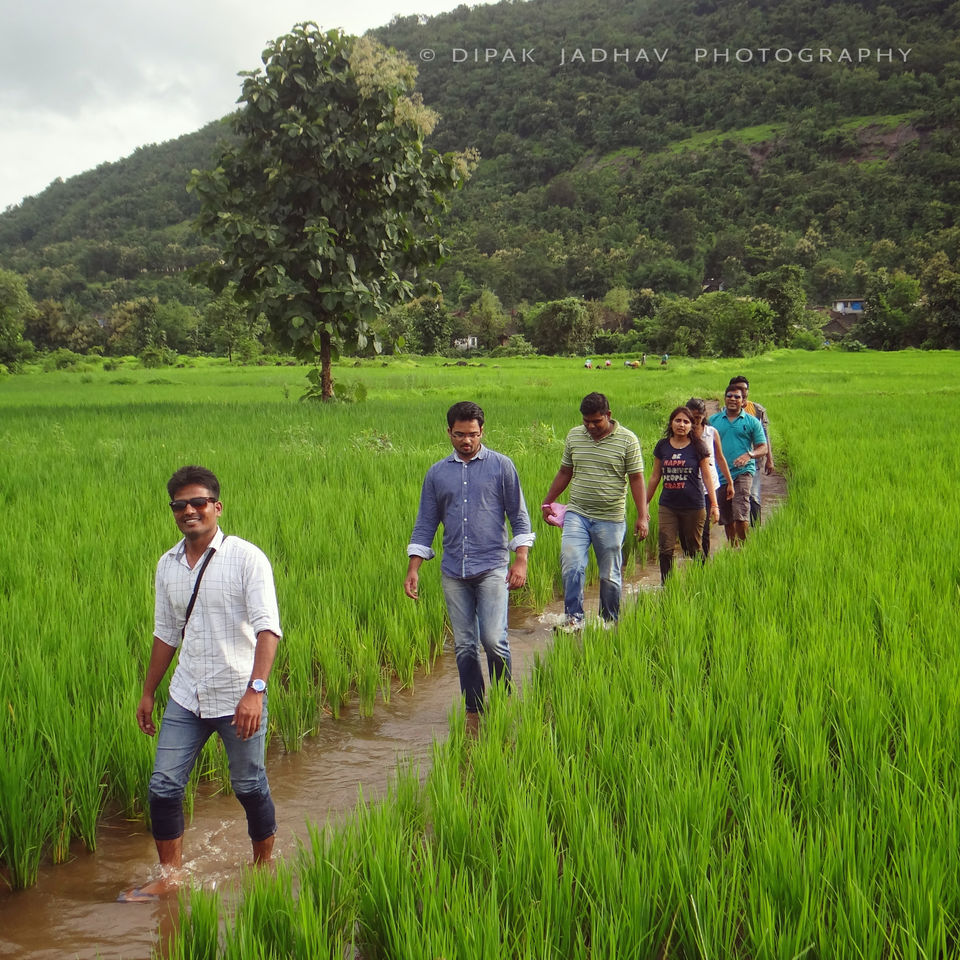 With stunning weather, superb nature, heritage forts, majestic temples, impressive mountain ranges and much more, Raigad is an enthralling spot to visit. Every trip needs planning, so I also planned our trip with my roommates and few friends.
We started our trip early in the morning at 6 AM, which is quite difficult for all of us, but some how we managed it. We chose Pune - Bangalore highway as we wanted to visit Mahabaleshwar and Pratapgad.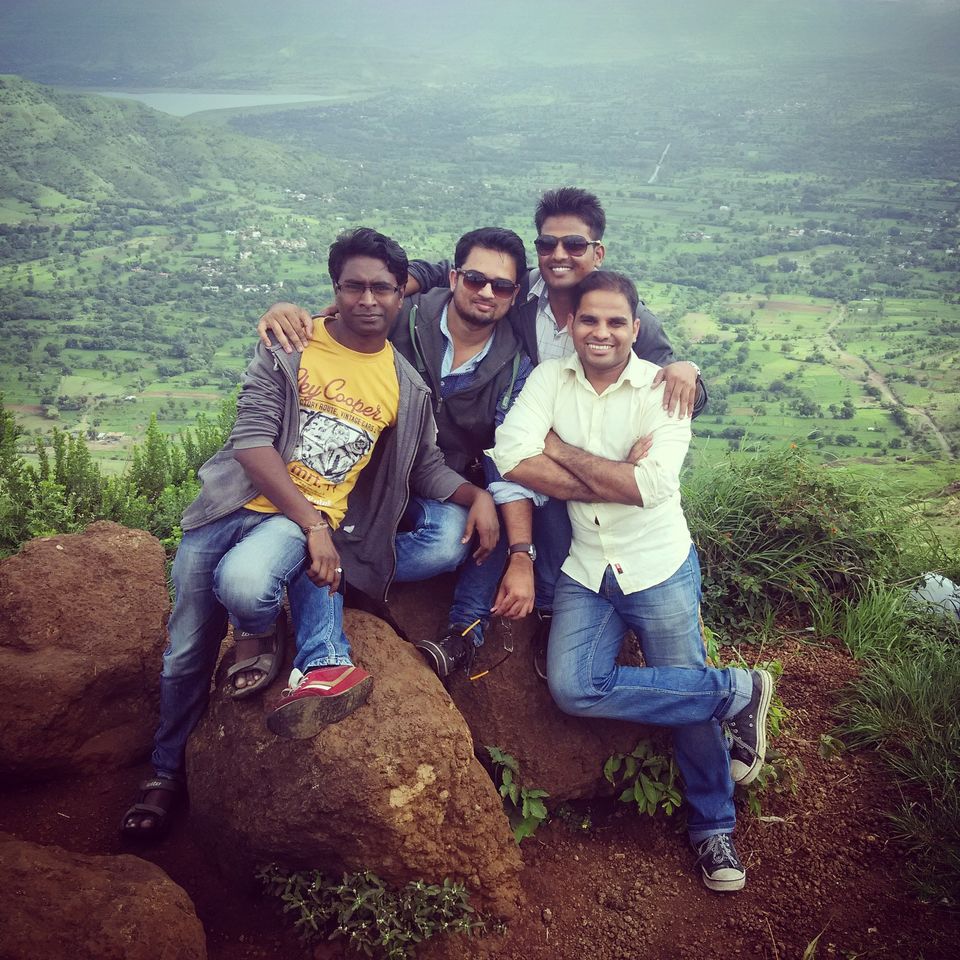 From north to south and east to west, India has many places to visit, and every place is having it's own beauty. At Mahabaleshwar we visited Mapro garden, tasted few juice flavors for free. After that we reached at Pratapgad. Here we visited Bhavani Temple and some other spots, best thing you can do here is shopping. After shopping we had our lunch and menu was very delicious. We ate Zunka Bhakar, Baingan Bharata which is a Maharashtrain food and here it's having a distinct identity.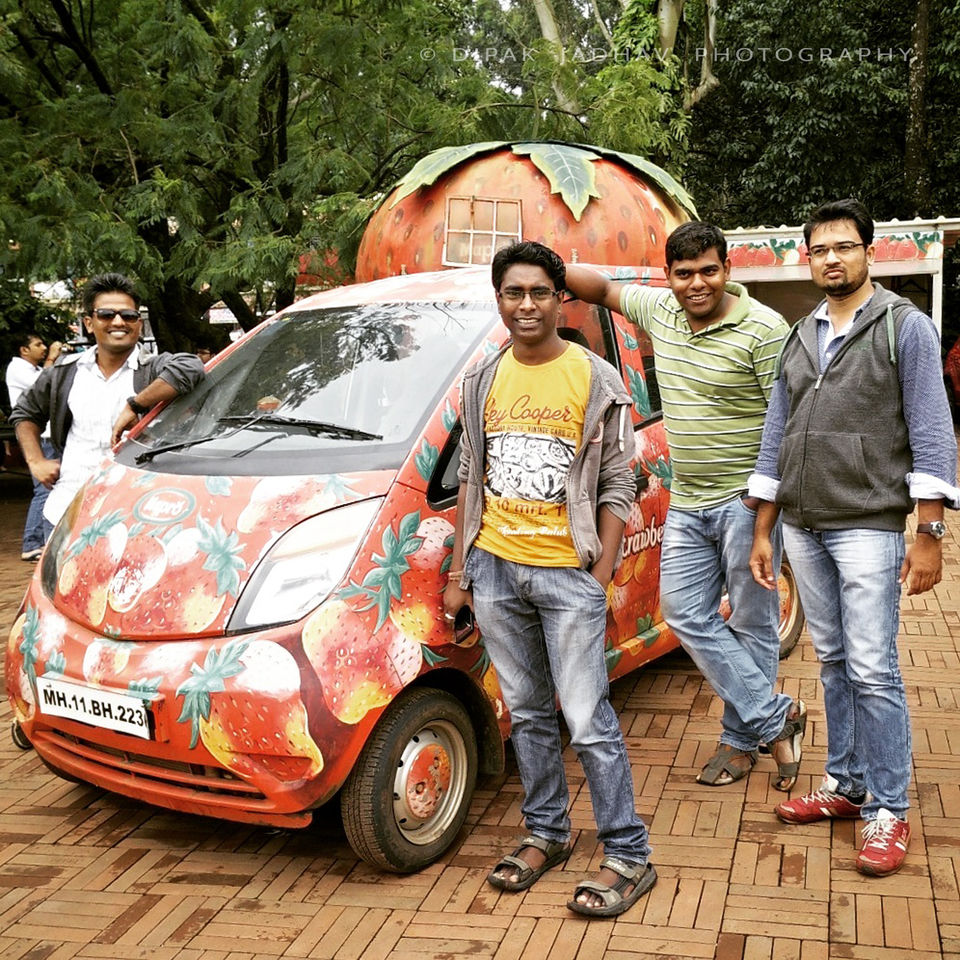 After lunch we started our journey towards most awaited destination i.e. Mandala Waterfall. On the way you can enjoy the scenery of Poladpur ghats. With the help of my friend Mahesh who lives in Mahad city; we reached here at 4 PM. It is just 8 Km from Mahad city. It's quite ironic that many people in cities like Mumbai and Pune often curse the rain for the kind of urban mess that it creates and then rush out in the rural areas looking for some holiday spots where they can enjoy the serenity of nature. Maharashtra is blessed with plenty of natural landscapes and holiday destinations that should be explored, and Mandala waterfall is one of those destinations. Here I am telling the story of waterfall that readers can enjoy and I guess no one has covered it.
Initially we reached at base village Mandala, and we crossed many paddy fields to reach at waterfall. you can see the photo below.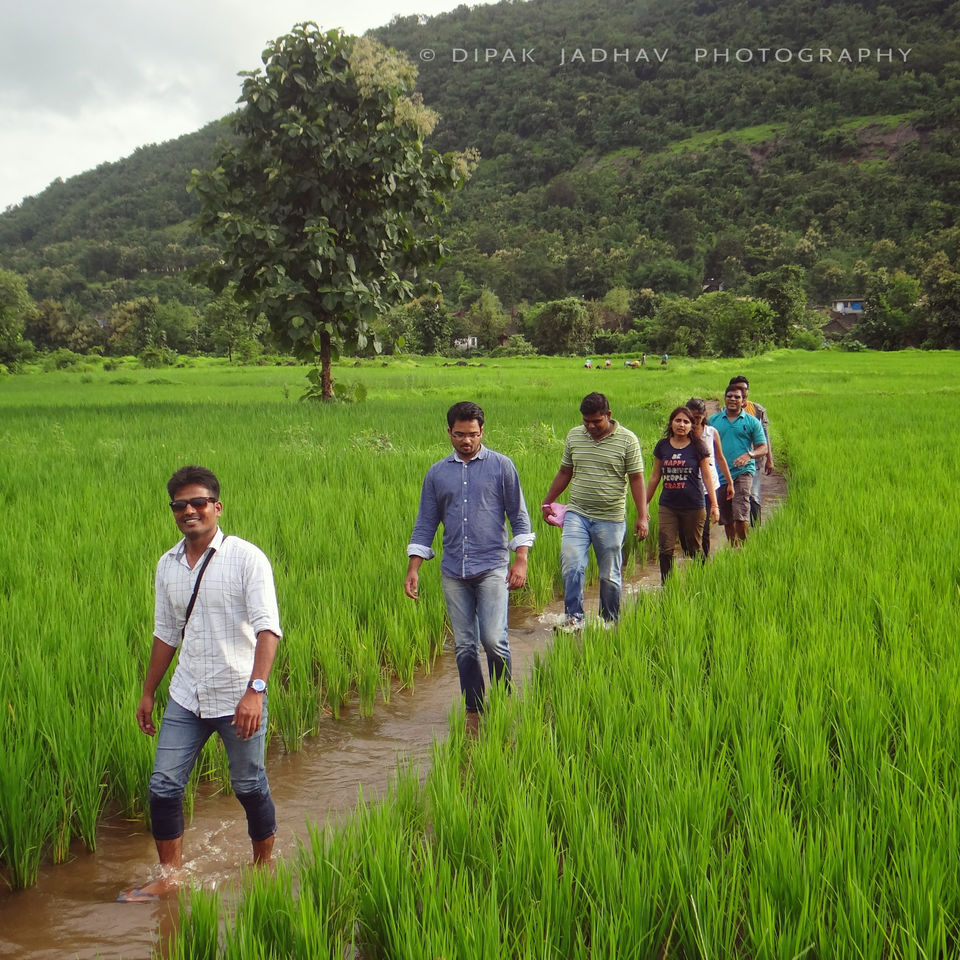 After experiencing the beauty of nature. I was ready to give most awaited surprise to my friends. When they saw this gigantic waterfall, they all were in shock. If you look below image closely, you will see a tiny boy in white shirt, he is my brother Dinesh.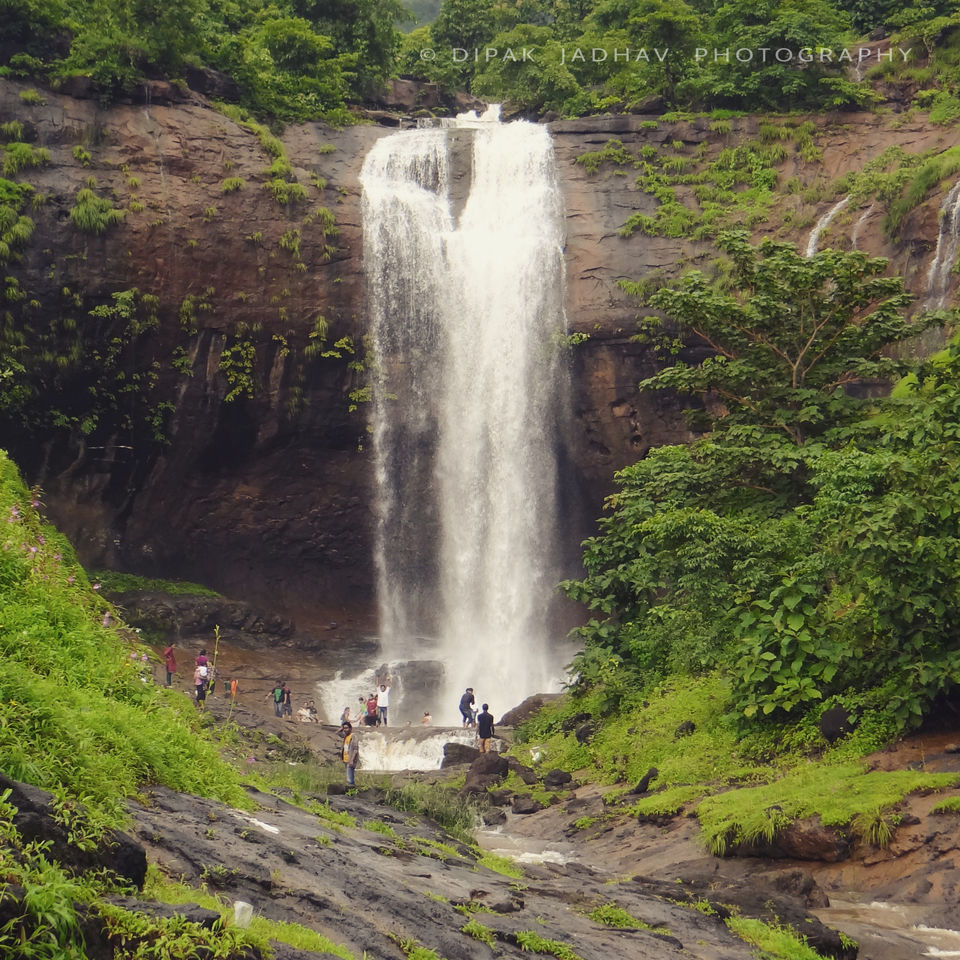 During monsoons the milky white water plunges down 70 feet which is a view that you should not miss out. Of course, you will get the opportunity to feel that water on your body. But take proper precaution before entering into waterfall.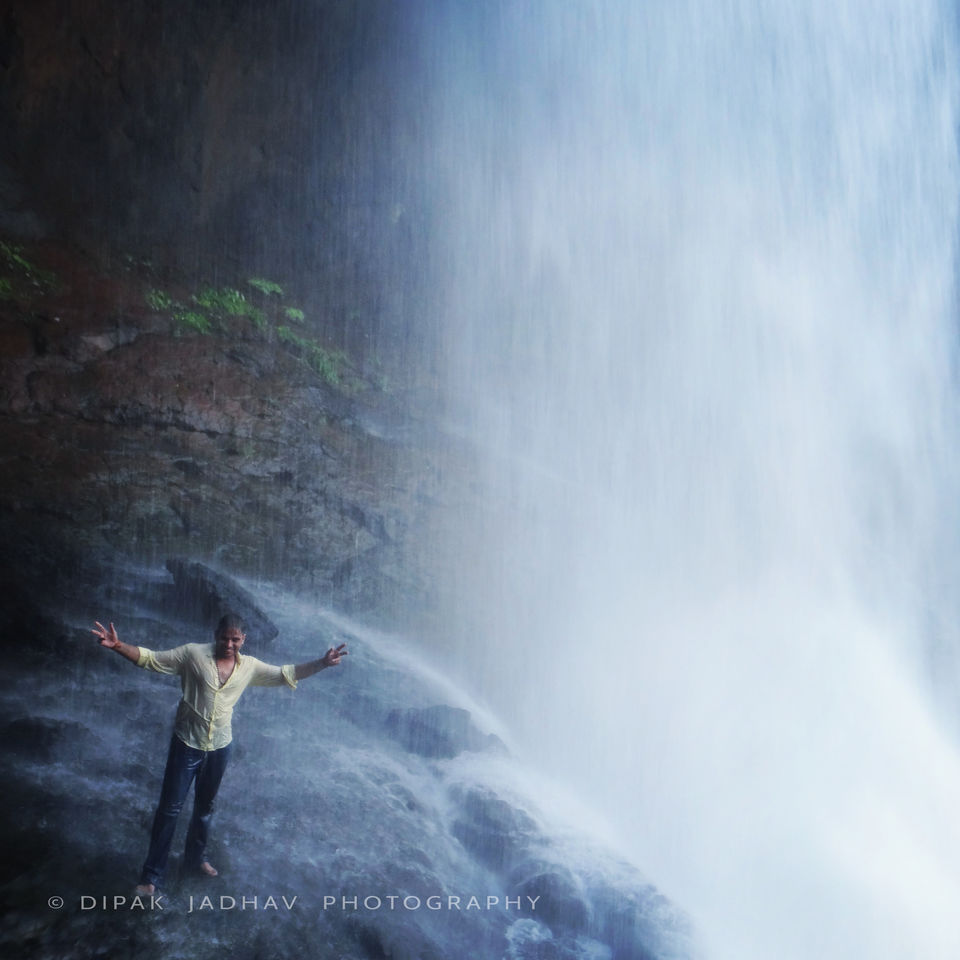 Here I tried to give pose with waterfall.
On first day we visited 4 location - Panchagani, Mahabaleshwar, Pratapgad & Mandala Waterfall. On 2nd day we visited Raigad Fort. Read further story here.
Monsoon Escapade at Mandala Water Fall & Raigad Fort (Day 2)
Location Cordinates: 18°10'11"N 73°26'48"E
All the above photographs edited by Digivault